Whether it's a town, city, or any other community space, you can create and develop urban areas that the locals will love.
The trouble is, if you want to secure your next planner position, you need to build a strong application that will impress the hiring manager.
But if your creativity lies in urban design and not resume writing, that's OK. We can help thanks to our step-by-step guide and urban planner resume example below.
Contents
| | |
| --- | --- |
| How to write a Urban Planner resume | |

Urban Planner Resume Example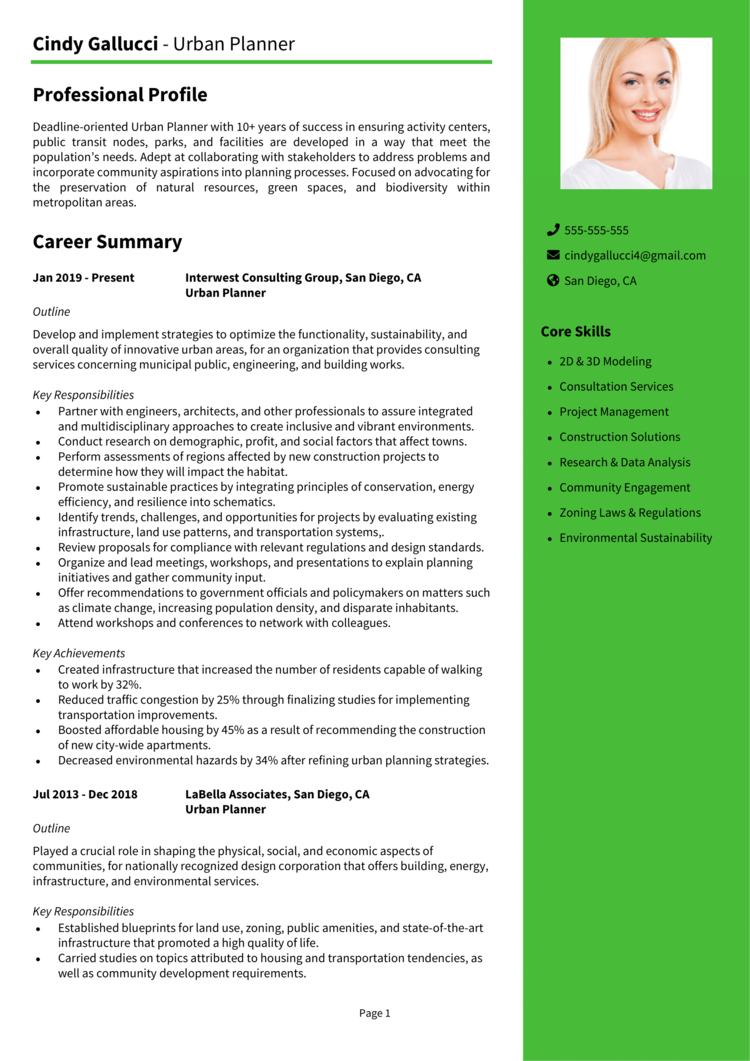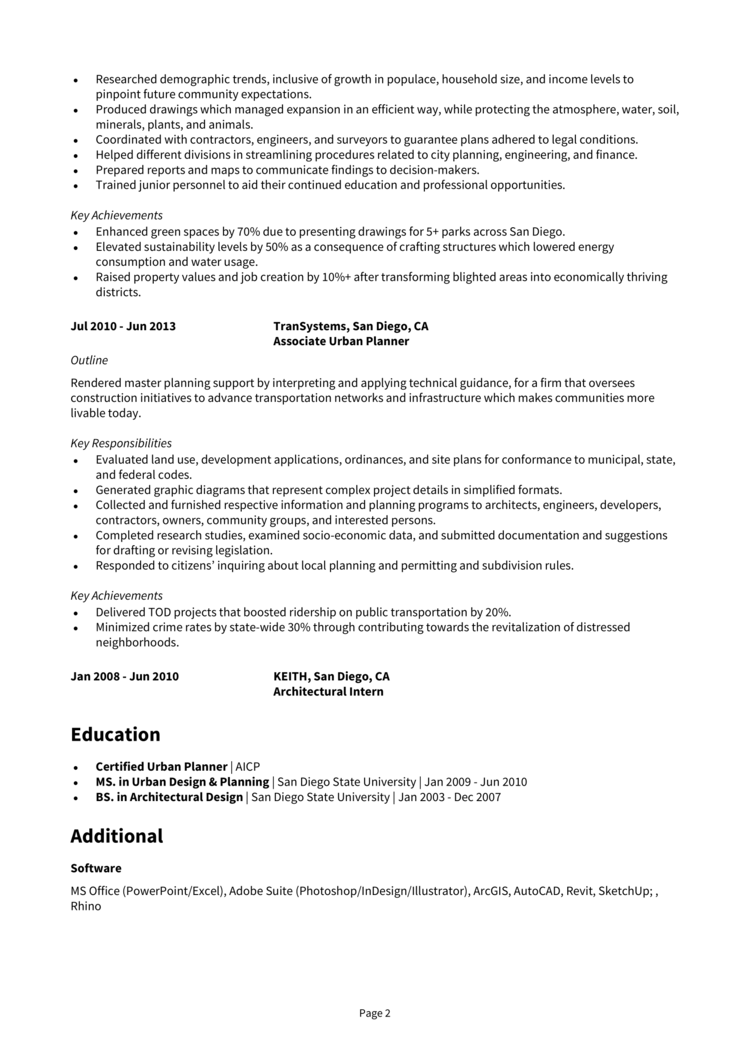 This example Urban Planner resume is well-structured to provide a pleasant reading experience for recruiters, and contains all of the crucial information they want to see.
The rest of the guide will show you exactly how you can achieve this in your own resume.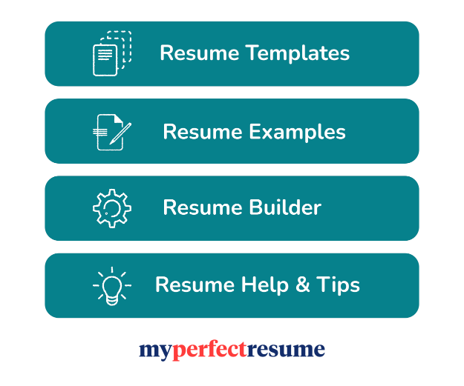 Urban Planner resume layout and format
If you want to get noticed in the job market, you have to pay attention to the format and layout of your resume.
Essentially your resume needs to look highly polished, and provide hiring managers with an easy reading experience.
Use these resume formatting tips to get a head start on this.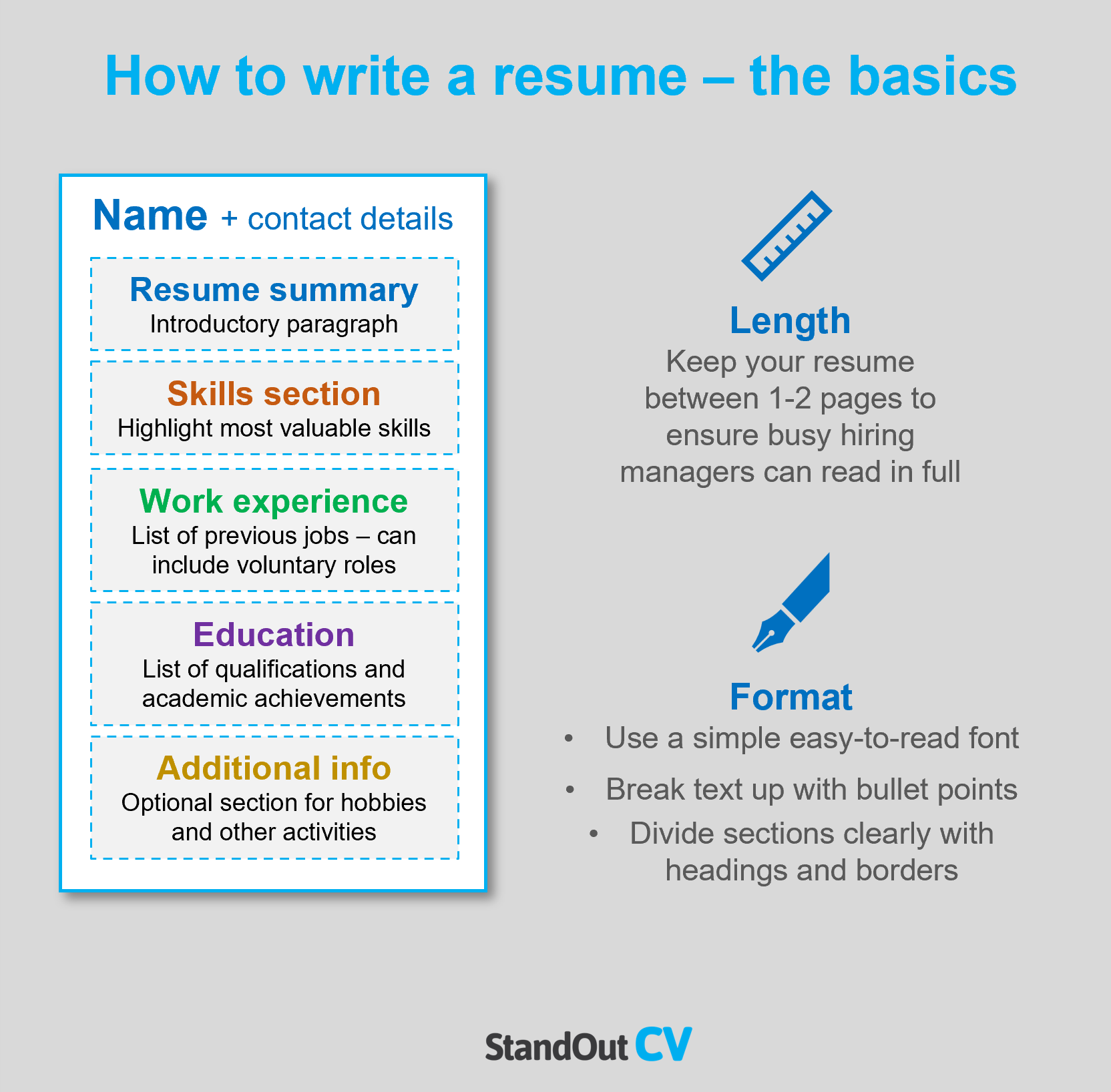 Formatting your resume
Length: To ensure that your resume gets proper attention from recruiters, it is best to keep it at 2 pages or less. Recruiters are often inundated with hundreds of resumes to review on a daily basis, so they want to read each one quickly as possible.
Font & readability: Nobody likes to read huge unbroken paragraphs of text – and recruiters are no different. Break your resume text up with bullet points and use a clear simple font.
Layout & Structure: Go with a resume design that looks good, but also allows for easy reading and navigation for employers. Ensure the page is clearly split up into sections by adding large font headings and dividing borders. Keep the color scheme simple and don't overcrowd the page.
Photos: You don't have to add a photo to your resume in the States, but some regions and industries like to see them.
Quick tip: Achieving a professional look for your resume can be difficult and time-consuming. If you want to create an attractive resume quickly, try our partner's Resume Builder and use one of their eye-catching resume templates.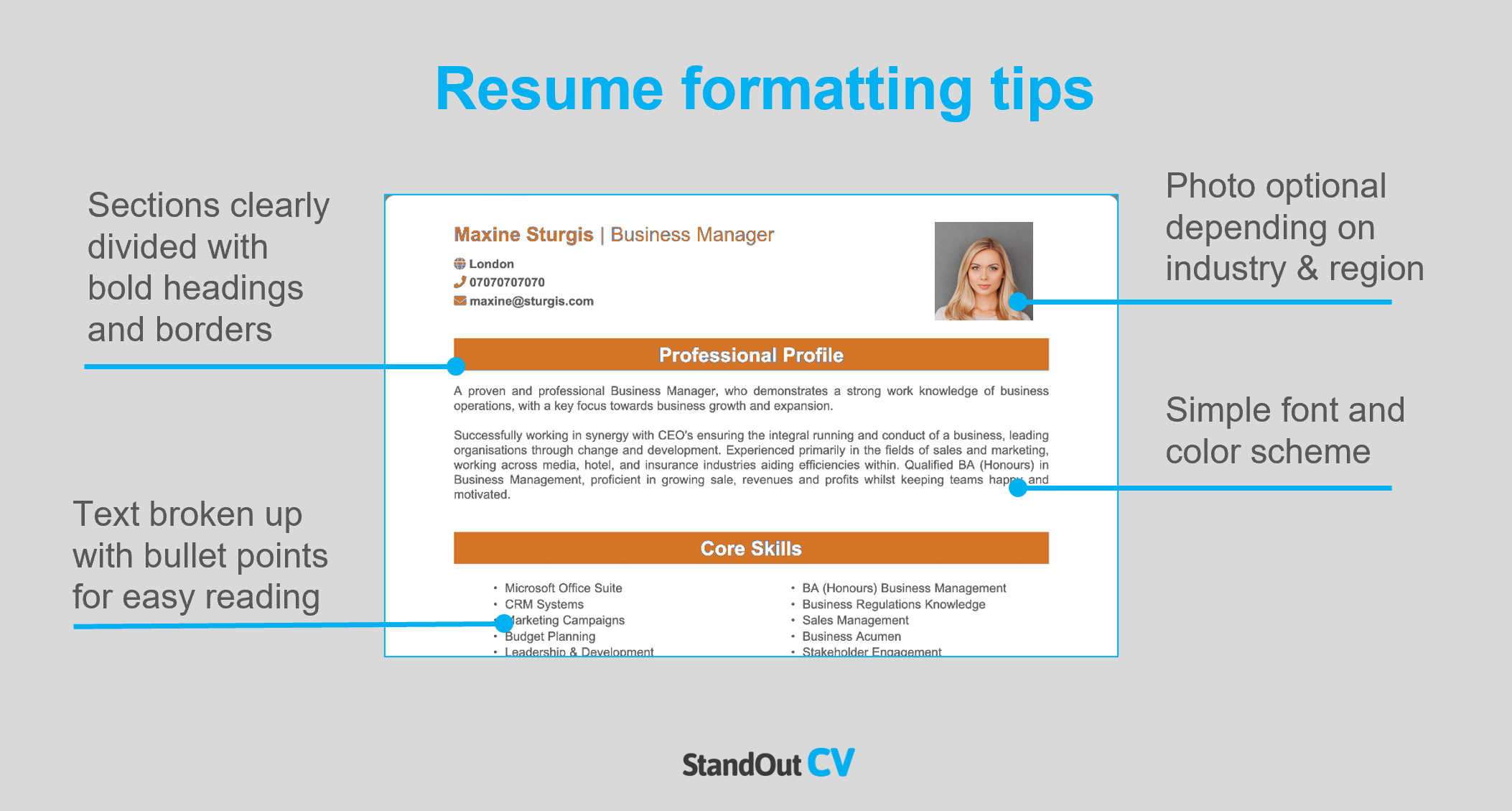 Resume layout
Include the following sections when you write your resume.
Name and contact details – Make it easy for employers to contact you, by putting these at the top.
Resume summary – An intro paragraph sitting at the top of your resume, summarizing the reasons why you should be hired.
Skills section – A short snappy list of your most important skills, that can be quickly digested
Work experience – Reverse chronological list of your previous jobs – voluntary work and college placements can be included if you have no paid experience.
Education – List your qualifications and professional training.
Additional info – An optional section for things like hobbies and interests.
Here's what to include in each part of your resume.
Contact Details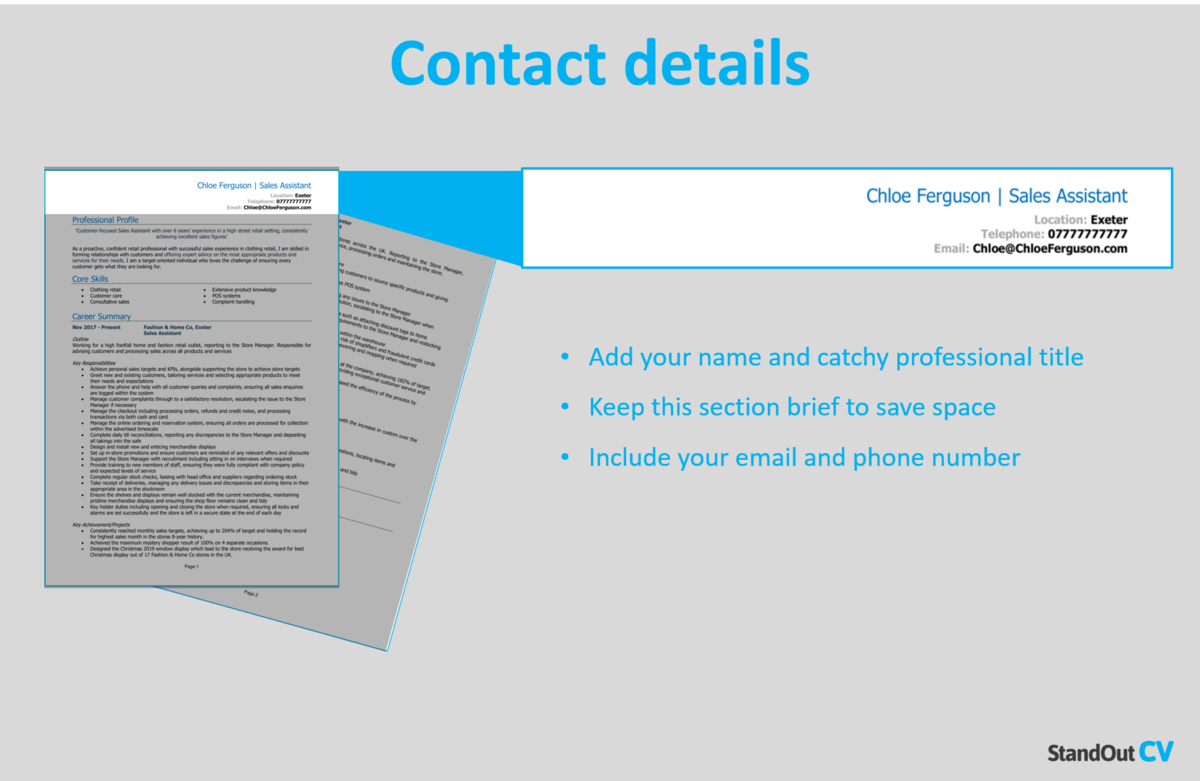 Add your name and contact details to the header of your resume, so that anybody reading can easily see how to contact you.
Name and profession title
Cell phone number – or any number you are easily reachable on
Location – Add your local area such as Washington or San Diego – not your full address as that will take up too much space.
Email address – Use a professional looking address.
You can add a link to your LinkedIn profile if you have one – you do not need to include personal details like date of birth or religion.
Urban Planner Resume Summary
Your resume summary is like your introduction to the recruiter or hiring manager – it should grab their attention and leave them eager to read more about you.
Achieve this by writing a snappy overview of your skills, knowledge and what value you can bring to an employer.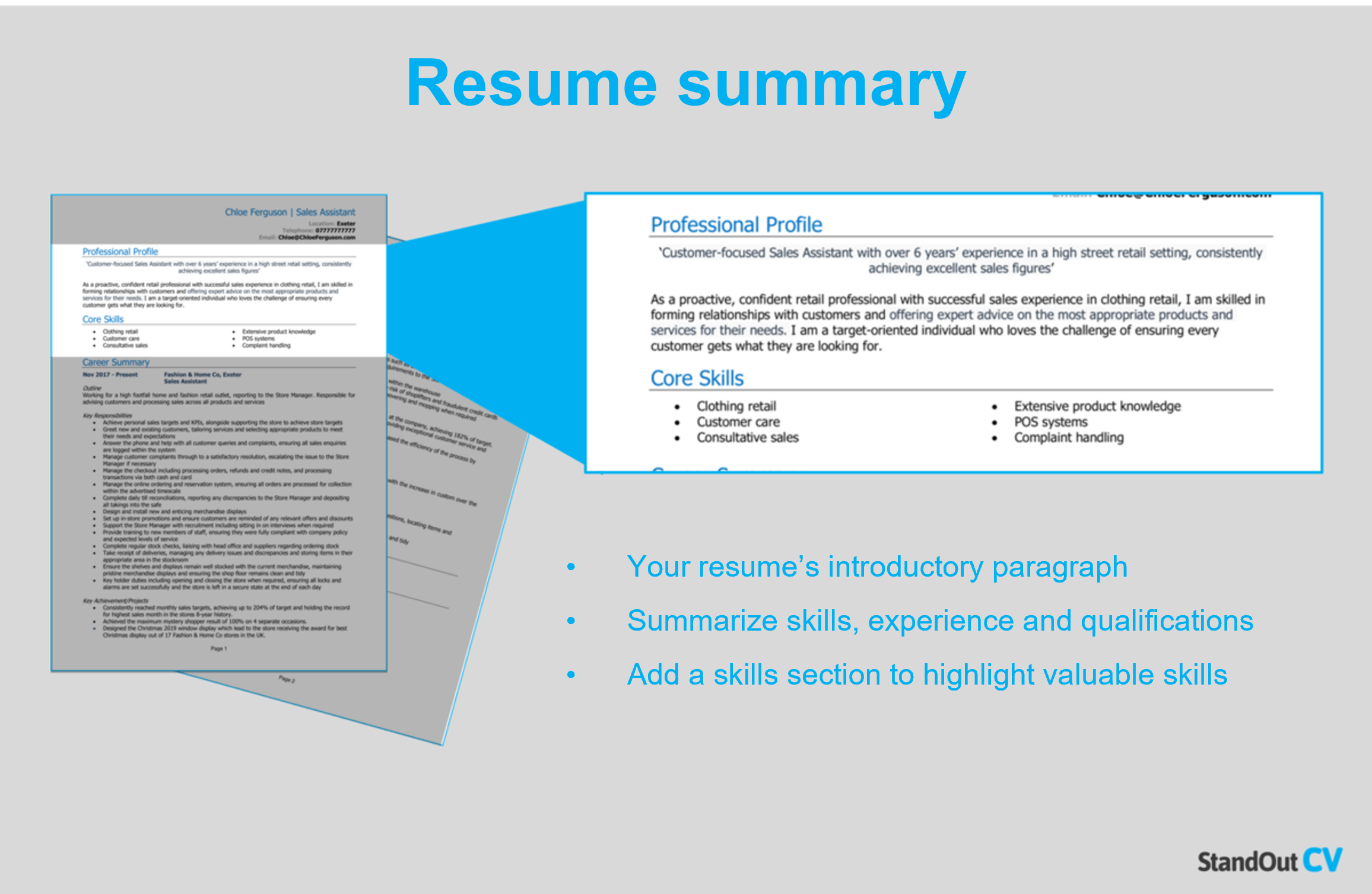 How to create a resume summary that will excite recruiters:
Keep it short: Attention spans are short in the job market, so keep your summary brief and high-level at around 4-7 lines – This is just enough to catch the eye of rushed hiring managers.
Tailor to target jobs: Ensure your profile makes an impact by matching it closely to the requirements of the job description, copying as many key terms as possible.
Avoid using cliches: Recruiters look for facts in resumes, such as hard skills and qualifications – so, leave out the meaningless cliches like "hard worker who works well in a team and individually"
Urban Planner resume summary example
Deadline-oriented Urban Planner with 10+ years of success in ensuring activity centers, public transit nodes, parks, and facilities are developed in a way that meet the population's needs. Adept at collaborating with stakeholders to address problems and incorporate community aspirations into planning processes. Focused on advocating for the preservation of natural resources, green spaces, and biodiversity within metropolitan areas.
What to include in your Urban Planner resume summary?
Summary of your experience: Provide an overview of the type of work you have done in the past and the impact you have made at previous employers.
Relevant skills: Include your skills which are hyper relevant to Urban Planner jobs to instantly show your suitability.
Qualifications: Any qualifications that are important to the Urban Planner jobs you are applying for, should be mentioned in the summary.
Quick tip: Choose from hundreds of pre-written summaries across all industries, and add one to your resume with one-click in our partner's Resume Builder. All written by recruitment experts and easily tailored to suit your unique skillset and style.
Core skills section
In addition to your resume summary, your core skills section provides an easily digestible snapshot of your skills – perfect for grabbing the attention of busy hiring managers.
As Urban Planner jobs might receive a huge pile of applications, this is a great way to stand out and show off your suitability for the role.
It should be made up of 2-3 columns of bullet points and be made up of skills that are highly relevant to the jobs you are targeting.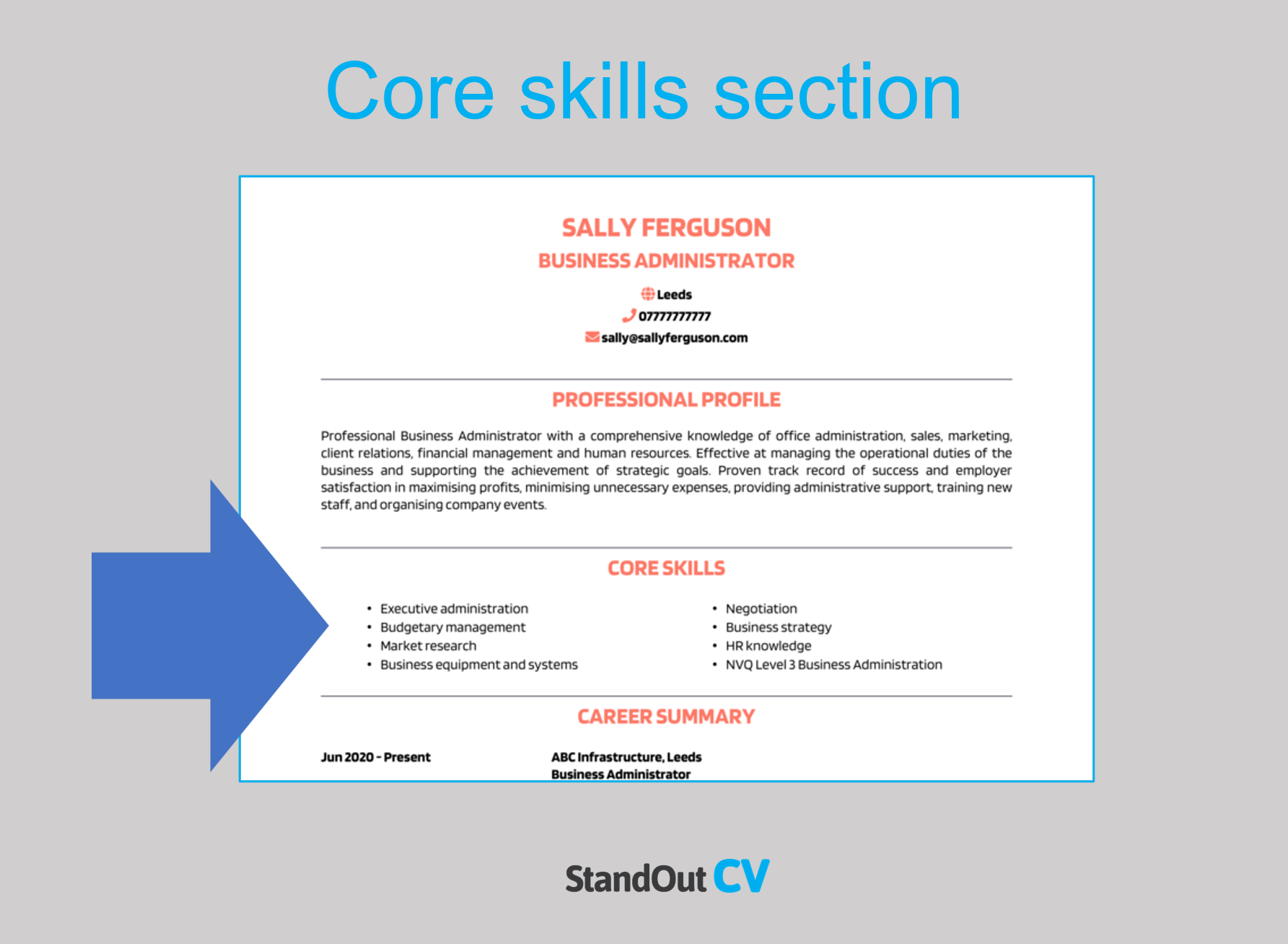 Best skills for your Urban Planner resume
Spatial Analysis – Utilizing GIS (Geographic Information Systems) and other spatial analysis tools to assess and analyze geographic data related to land use, infrastructure, and transportation.
Zoning and Land Use Planning – Utilizing knowledge of zoning regulations and land use policies to develop comprehensive plans that guide the growth and development of urban areas.
Urban Design – Utilizing knowledge of urban design principles to create visually appealing and functional urban spaces that promote sustainability and quality of life.
Data Analysis – Interpreting and analyzing demographic, economic, and environmental data to inform urban planning decisions and strategies.
Transportation Planning – Utilizing knowledge of transportation planning, including the design and management of transportation networks, traffic flow analysis, and integration of sustainable transportation options.
Environmental Planning – Utilizing knowledge of environmental sustainability principles to incorporate them into urban planning projects, including green infrastructure, conservation, and resilience planning.
Public Engagement – Engaging and collaborating with diverse stakeholders, including community members, local government officials, and other relevant organizations, to ensure inclusive and participatory urban planning processes.
Policy and Regulatory Knowledge – Utilizing knowledge of local, state, and federal policies, regulations, and laws related to urban planning, land use, and development to ensure compliance and adherence to legal requirements.
Project Management – Overseeing and coordinating complex urban planning projects, including managing timelines, budgets, and interdisciplinary teams.
Communication and Presentation – Effectively conveying urban planning concepts, presenting findings and recommendations to stakeholders, and facilitating public meetings and workshops.
Quick tip: Our partner's Resume Builder contains thousands of in-demand skills for every profession that can be added to your resume in seconds – saving you time and greatly improving your chances of landing job interviews and getting hired.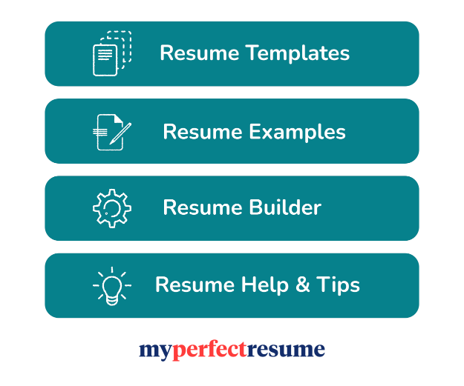 Work experience
Congratulations on successfully capturing the recruiter's interest with your attention-grabbing summary! Now, it's time to showcase your workplace impact by providing a detailed list of your previous job experiences and achievements.
If you have significant experience, consider highlighting the most recent few years to condense this section. However, for junior job seekers, it's essential to include as much relevant experience as possible, including volunteering and school work placements.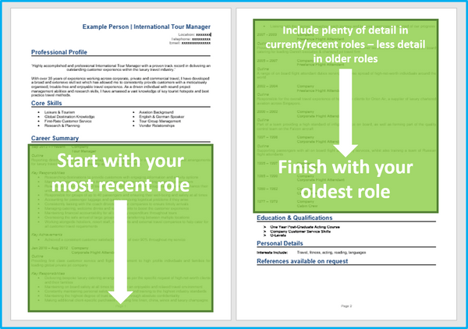 Structuring your jobs
You probably do a lot in your job, so its vital to break all of that information down into a good structure.
Structure your jobs as follows to make it easy for recruiters to skim through and pinpoint the essential info.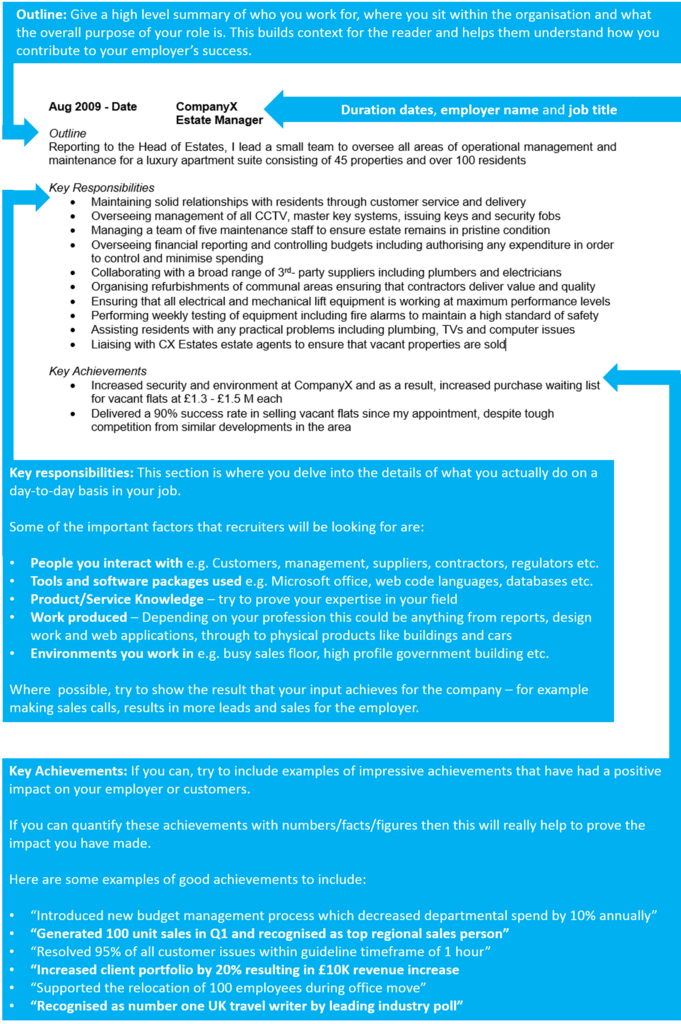 Job outline
Kick off each role with a high-level overview to summarize the focus of the job, what the organization/department does, and how you fit into the bigger picture.
Key responsibilities
The bulk of the role description should be comprised of bullet points that explain all of your duties in the job.
Keep the sentences short and simple to make them easy for recruiters to digest.
Key achievements
Finish each role by highlighting some impressive achievements you made whilst in the role.
Anything that benefited the employer can be included from making financial savings, to winning new customers.
Quantify your achievements with facts and figures if you can, e.g. "reduced call wait time by 10%"
Example job for Urban Planner resume
Outline
Develop and implement strategies to optimize the functionality, sustainability, and overall quality of innovative urban areas, for an organization that provides consulting services concerning municipal public, engineering, and building works.
Key Responsibilities
Partner with engineers, architects, and other professionals to assure integrated and multidisciplinary approaches to create inclusive and vibrant environments.
Conduct research on demographic, profit, and social factors that affect towns.
Perform assessments of regions affected by new construction projects to determine how they will impact the habitat.
Promote sustainable practices by integrating principles of conservation, energy efficiency, and resilience into schematics.
Quick tip: Create impressive job descriptions easily in our partner's Resume Builder by adding pre-written job phrases for every industry and career stage.

Education section
Nearing the end of your resume, your education/qualifications section should be added.
In a well-structured list, add all of your qualifications and certifications that qualify you to perform a typical Urban Planner role.
If you have plenty of work experience, keep this section brief – if not, add lots of detail to make up for your lack of experience.
Additional information
The additional info section is optional but can be useful if you have anything else to add that could benefit your application.
For example, you may have some hobbies and interests that are relevant to your job – or you might have awards or publications to shout about.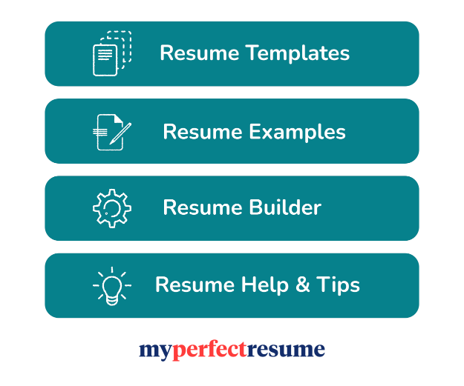 Writing your own winning Urban Planner resume
Following the steps in this guide will help you to create a winning Urban Planner resume and bag lots of interviews.
Good luck with your job search!