Whether it's serving customers, overseeing the retail team, writing schedules, or arranging training, you can turn your hand to anything to ensure successful retail operations.
But to prove this to the hiring manager, you need to carefully showcase your relevant retail skills and experience on your resume.
Find out how to effectively sell yourself with our handy writing guide below, complete with our real supervisor resume example.
Contents
| | |
| --- | --- |
| How to write a Retail Supervisor resume | |

Retail Supervisor Resume Example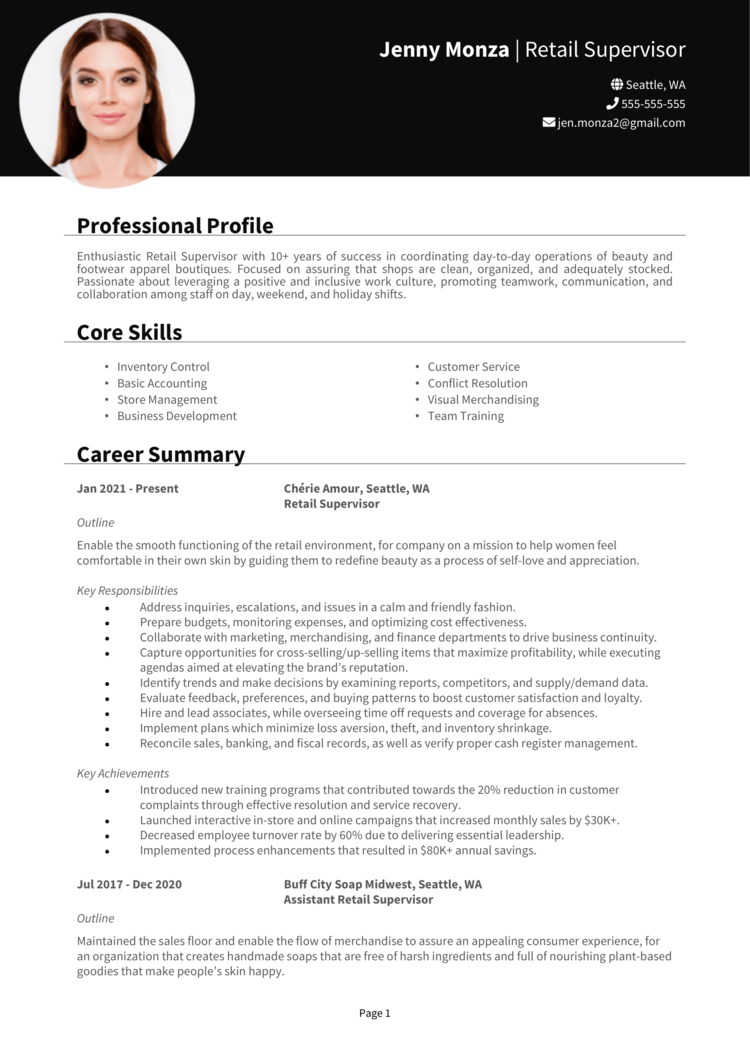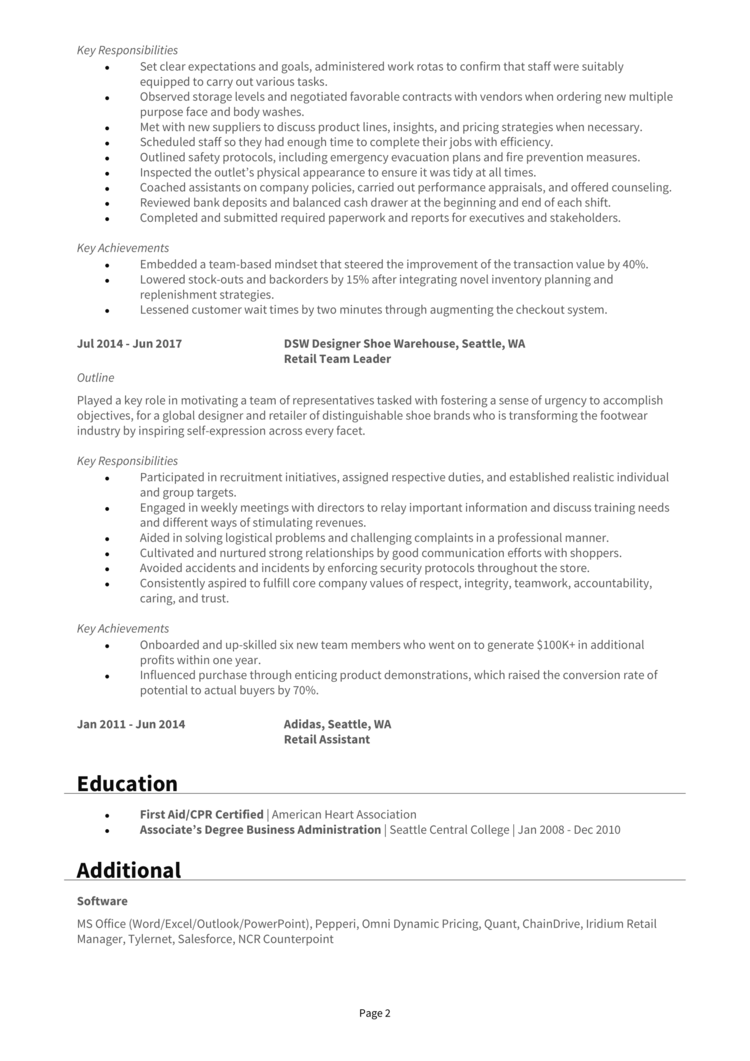 This example Retail Supervisor resume provides you with a general idea of how your resume should look, and what information recruiters expect to see.
The rest of this guide will explain how to layout your resume and create each section effectively.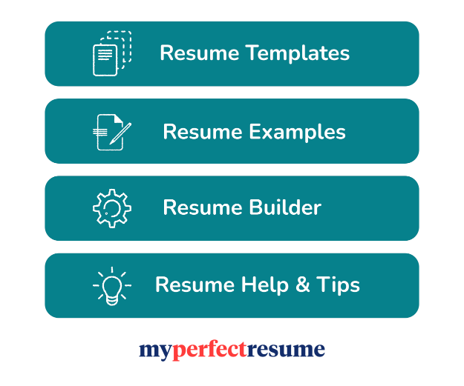 Retail Supervisor resume layout and format
If you want to get noticed in the job market, you have to pay attention to the format and layout of your resume.
Essentially your resume needs to look highly polished, and provide hiring managers with an easy reading experience.
Use these resume formatting tips to get a head start on this.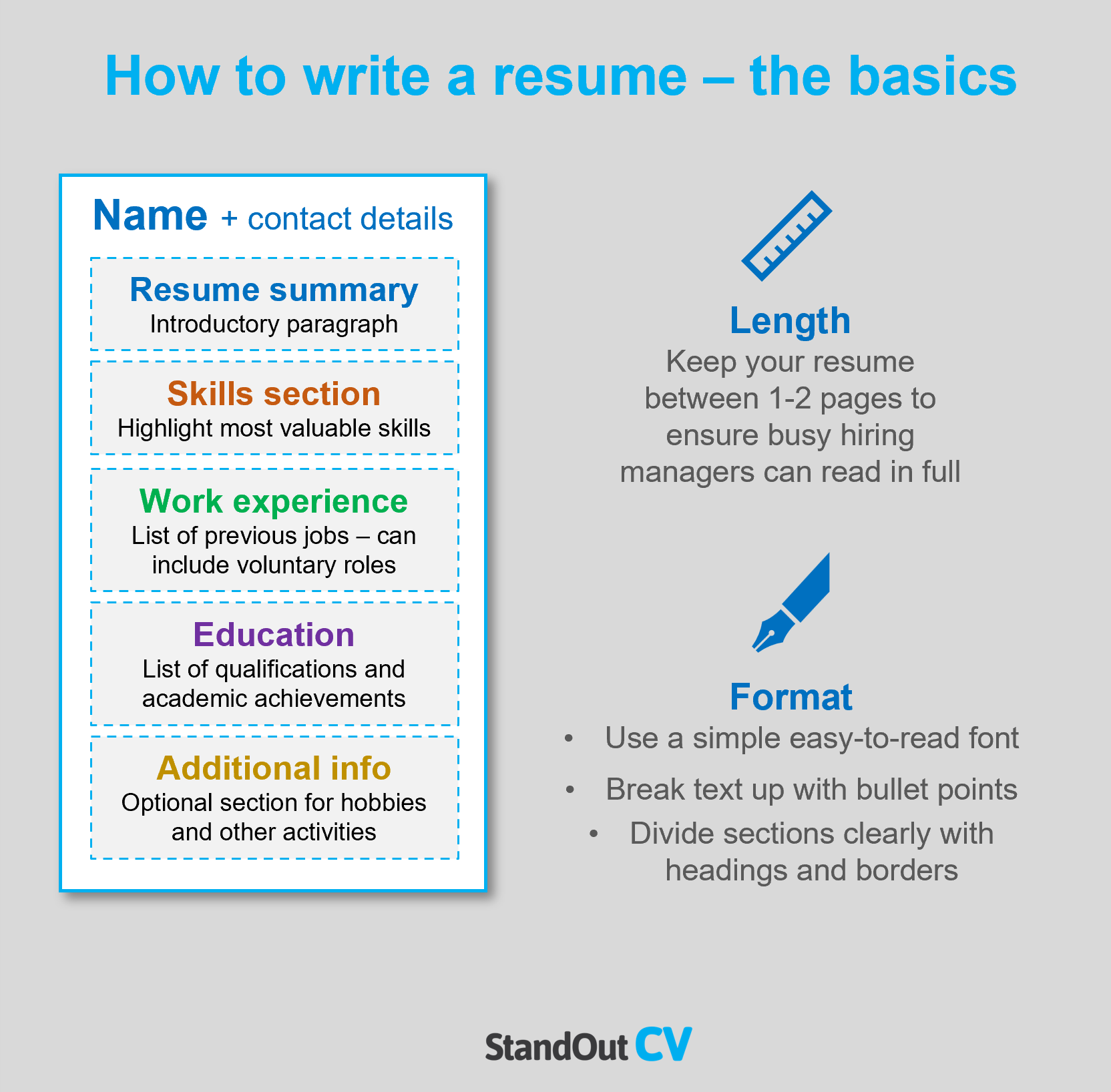 Formatting your resume
Length: As recruiters have a limited amount of time to review each resume they see, keep your resume to 2 pages or less to increase the chances of it being thoroughly reviewed.
Font & readability: Readability is the name of the game when it comes to your resume. Ensure yours is a dream to read by using a simple clear font, and breaking the text up with plenty of bullet points and short paragraphs.
Layout & Structure: Your resume should look appealing – but don't overlook functionality when it comes to design. Organise the page into clear sections using bold headings and borders.
Photos: While a photo is not usually necessary on your resume in the United States, it may be beneficial to include one in regions and industries where it is customary.
Quick tip: Achieving a professional look for your resume can be difficult and time-consuming. If you want to create an attractive resume quickly, try our partner's Resume Builder and use one of their eye-catching resume templates.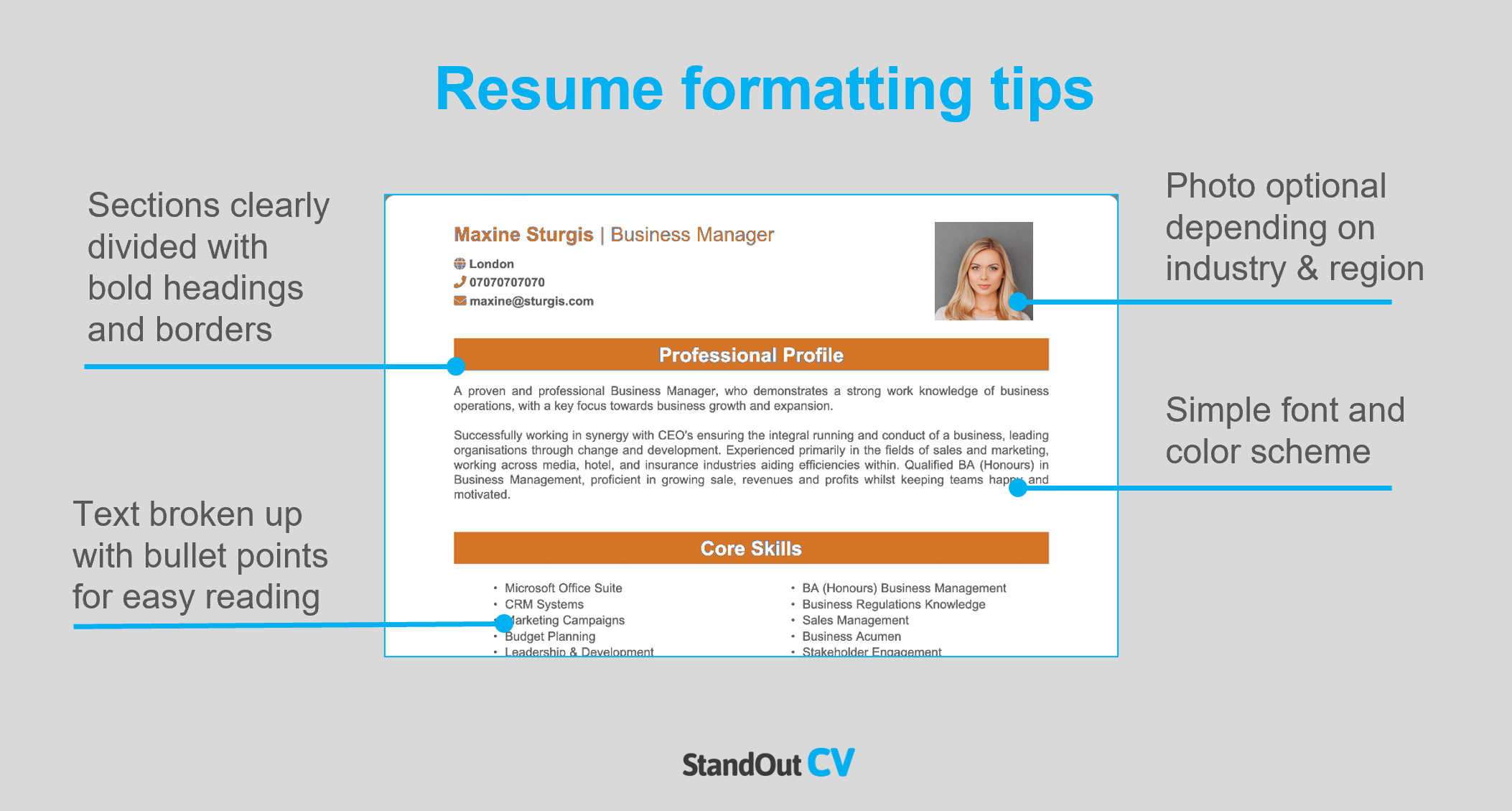 Resume layout
Include the following sections when you write your resume.
Name and contact details – Make it easy for employers to contact you, by putting these at the top.
Resume summary – An intro paragraph sitting at the top of your resume, summarizing the reasons why you should be hired.
Skills section – A short snappy list of your most important skills, that can be quickly digested
Work experience – Reverse chronological list of your previous jobs – voluntary work and college placements can be included if you have no paid experience.
Education – List your qualifications and professional training.
Additional info – An optional section for things like hobbies and interests.
Here's what to include in each part of your resume.
Contact Details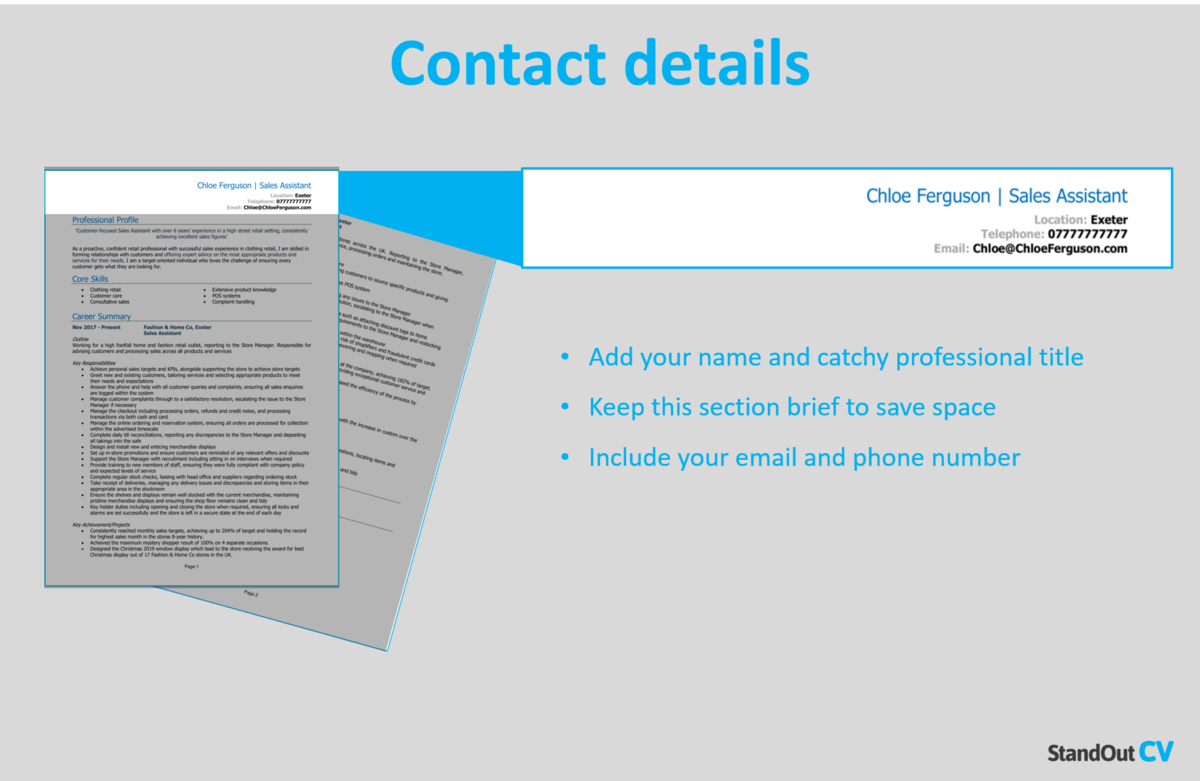 Make it easy for hiring managers to contact you by adding your contact details to the top of your resume.
Keep this section small to save space and include the following.
Name and profession title
Telephone number – Ideally your cell phone so you can answer quickly.
Location – Add your general location such as LA or New York
Email address – Use a professional looking one with no nicknames.
You can add a link to your LinkedIn profile if you have one – you do not need to include personal details like date of birth or marital status.
Retail Supervisor Resume Summary
Start your resume with a bang by adding a powerful summary to the top, summarizing your most valuable skills and experience.
This short paragraph is your chance to show recruiters why you are a perfect fit for the job and encourage them to read more of your resume.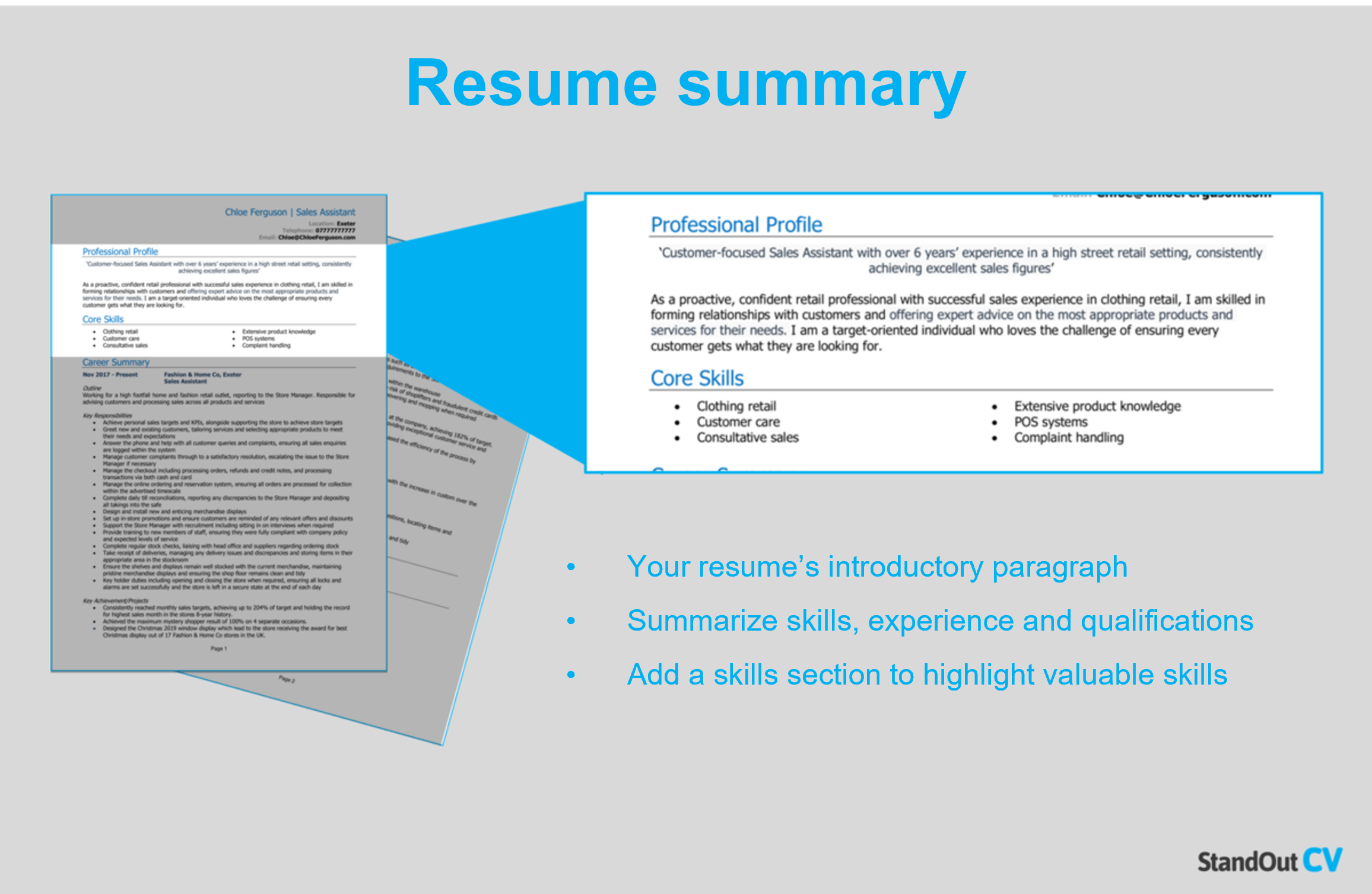 How to create a resume summary that will excite recruiters:
Keep it short: Aim for a short punchy paragraph of 4-7 lines. This is just enough info to showcase why you'd make the perfect hire, without going into excessive detail and overwhelming busy recruiters at such an early stage in the resume.
Tailor to target jobs: Tailor your resume to your target jobs by studying the job description and adding as many matching skills as you can.
Avoid using cliches: To capture the attention of recruiters you must provide factual information, such as hard skills and qualifications, and avoid using empty phrases like "Go-getter who thinks outside the box."
Retail Supervisor resume summary example
Enthusiastic Retail Supervisor with 10+ years of success in coordinating day-to-day operations of beauty and footwear apparel boutiques. Focused on assuring that shops are clean, organized, and adequately stocked. Passionate about leveraging a positive and inclusive work culture, promoting teamwork, communication, and collaboration among staff on day, weekend, and holiday shifts.
What to include in your Retail Supervisor resume summary?
Summary of your experience: Summarize the type of work you have done in the past and the ways in which you have contributed to the success of your previous employers.
Relevant skills: Incorporate your highly relevant skills for Retail Supervisor jobs to exhibit your suitability as soon as your resume is opened.
Qualifications: To make a strong impression on potential employers when applying for Retail Supervisor jobs, be sure to mention any relevant qualifications in your summary.
Quick tip: Choose from hundreds of pre-written summaries across all industries, and add one to your resume with one-click in our partner's Resume Builder. All written by recruitment experts and easily tailored to suit your unique skillset and style.
Core skills section
In addition to your resume summary, your core skills section provides an easily digestible snapshot of your skills – perfect for grabbing the attention of busy hiring managers.
As Retail Supervisor jobs might receive a huge pile of applications, this is a great way to stand out and show off your suitability for the role.
It should be made up of 2-3 columns of bullet points and be made up of skills that are highly relevant to the jobs you are targeting.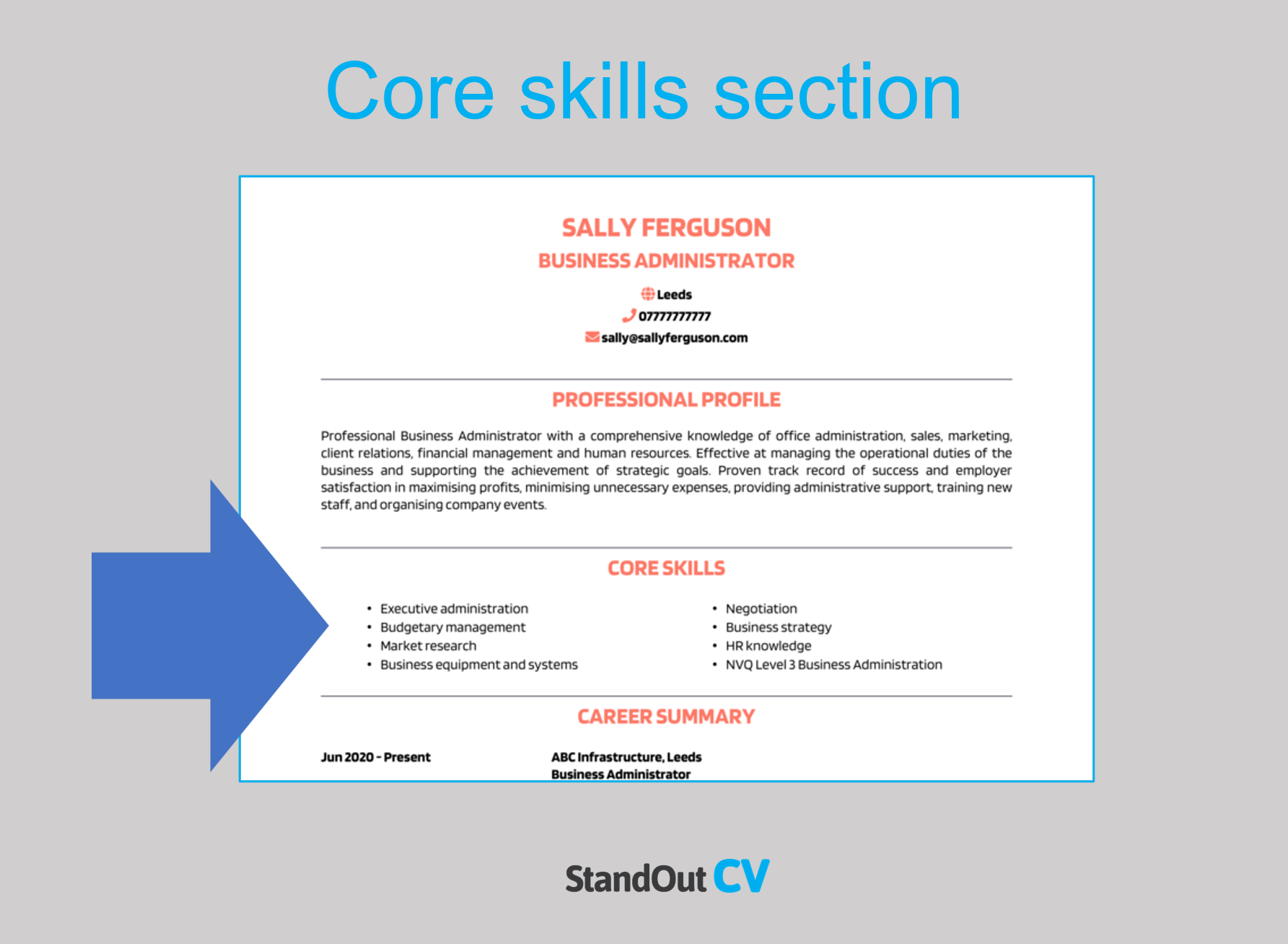 Best skills for your Retail Supervisor resume
Leadership and Mentoring – Leading and motivating a team of retail employees, providing guidance, direction, and support to achieve sales and customer service goals.
Store Operations Management – Managing day-to-day store operations, including inventory management, cash handling, and ensuring compliance with company policies and procedures.
Customer Service – Delivering exceptional service, handling customer inquiries and complaints, and resolving issues effectively.
Sales and Merchandising – Utilizing knowledge of sales techniques and merchandising strategies to drive sales, optimize product displays, and maximize store profitability.
Staff Training and Development – Training and developing retail staff, including onboarding new hires, conducting performance evaluations, and providing coaching and feedback.
Financial Management – Utilizing knowledge of financial metrics and budgeting to monitor store performance, control costs, and achieve sales and profit targets.
Problem Resolution – Identifying and resolving operational issues, customer concerns, and staffing challenges in a timely and effective manner.
Data Analysis – Analyzing sales data, identifying trends, and making data-driven decisions to optimize store performance and improve sales strategies.
Quick tip: Our partner's Resume Builder contains thousands of in-demand skills for every profession that can be added to your resume in seconds – saving you time and greatly improving your chances of landing job interviews and getting hired.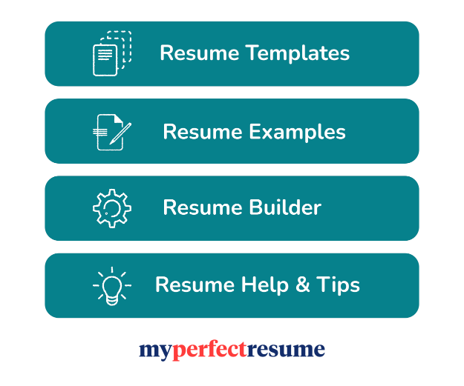 Work experience
Now that you've reeled recruiters in with your awesome summary, it's time to delve into your work experience.
Here you'll list your previous jobs (starting with your most recent and working backward) and showcase how you apply your skills in the workplace.
Provide lots of detail in recent jobs, and less in older roles.
If you have no relevant paid experience, you can include voluntary work and placements – but if you have lots of experience, you can leave out some of the really old jobs.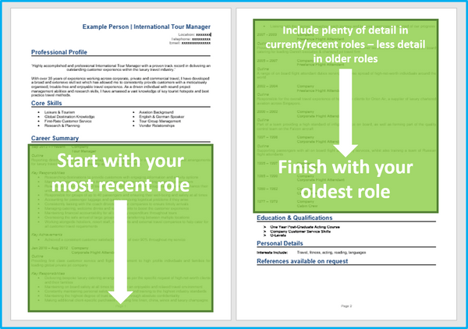 Structuring your jobs
You probably do a lot in your job, so its vital to break all of that information down into a good structure.
Structure your jobs as follows to make it easy for recruiters to skim through and pinpoint the essential info.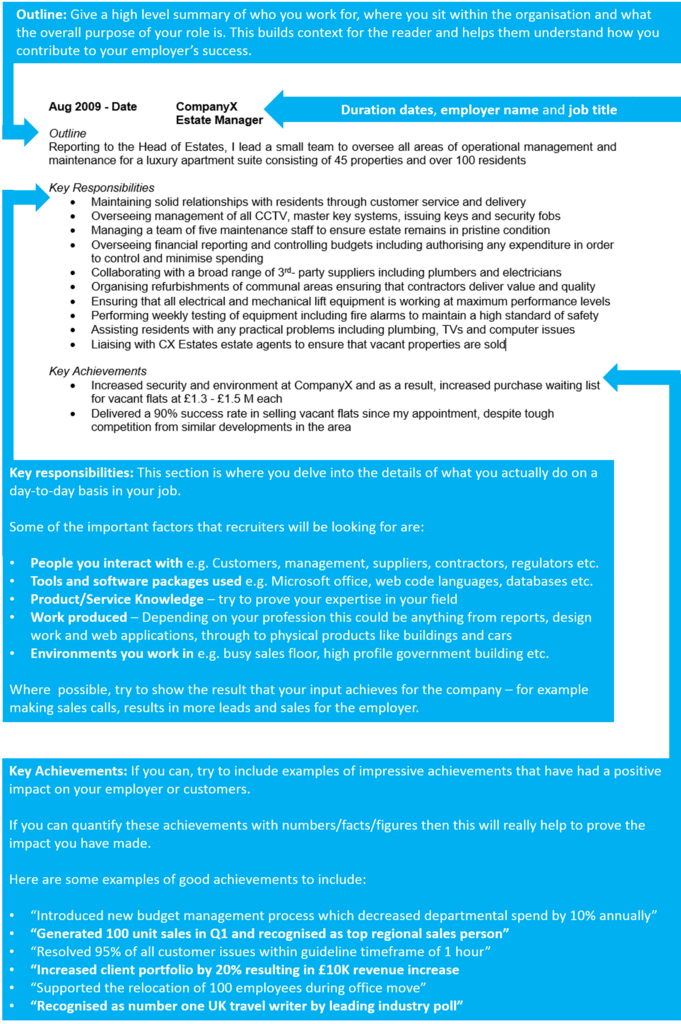 Job outline
Starting each job with a brief summary of the organization, your position within it, and the primary goal of your role can help recruiters quickly understand the context of your work.
Key responsibilities
Then delve into the detail of your job by listing out easy-to-read bullet points which show how you apply your skills in the workplace.
Tailor these bullet points to focus on the skills and knowledge that are required in the jobs you are applying for.
Key achievements
Finish each role by highlighting some impressive achievements you made whilst in the role.
Anything that benefited the employer can be included from making financial savings, to winning new customers.
Quantify your achievements with facts and figures if you can, e.g. "reduced call wait time by 10%"
Example job for Retail Supervisor resume
Outline
Enable the smooth functioning of the retail environment, for company on a mission to help women feel comfortable in their own skin by guiding them to redefine beauty as a process of self-love and appreciation.
Key Responsibilities
Address inquiries, escalations, and issues in a calm and friendly fashion.
Prepare budgets, monitoring expenses, and optimizing cost effectiveness.
Collaborate with marketing, merchandising, and finance departments to drive business continuity.
Capture opportunities for cross-selling/up-selling items that maximize profitability, while executing agendas aimed at elevating the brand's reputation.
Quick tip: Create impressive job descriptions easily in our partner's Resume Builder by adding pre-written job phrases for every industry and career stage.

Education section
Near the end of your resume add your education section.
Experienced candidates should keep it brief and focus on professional qualifications – and junior candidates can include high school diplomas, college degrees etc.
Additional information
The additional info section is optional but can be useful if you have anything else to add that could benefit your application.
For example, you may have some hobbies and interests that are relevant to your job – or you might have awards or publications to shout about.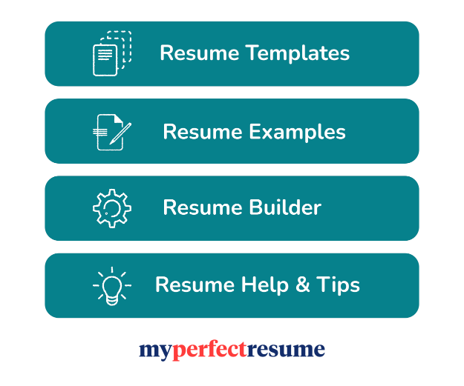 Writing your own winning Retail Supervisor resume
A winning Retail Supervisor resume should look great, read well, and sell your skillset to hiring managers.
If you follow the steps above, you should be able to bag yourself a top job in no time.
Good luck with your job search!