As a newly graduated nurse you are eager to get into your first nursing role and start helping people.
But first you're going to need a winning resume, to wow healthcare hiring managers and bag yourself plenty of interviews.
So, we've put together this guide which includes a real-life new grad nursing resume example, and shows you exactly how to write an eye-catching resume of your own.
Contents
| | |
| --- | --- |
| How to write a New Grad Nursing resume | |

New Grad Nursing Resume Example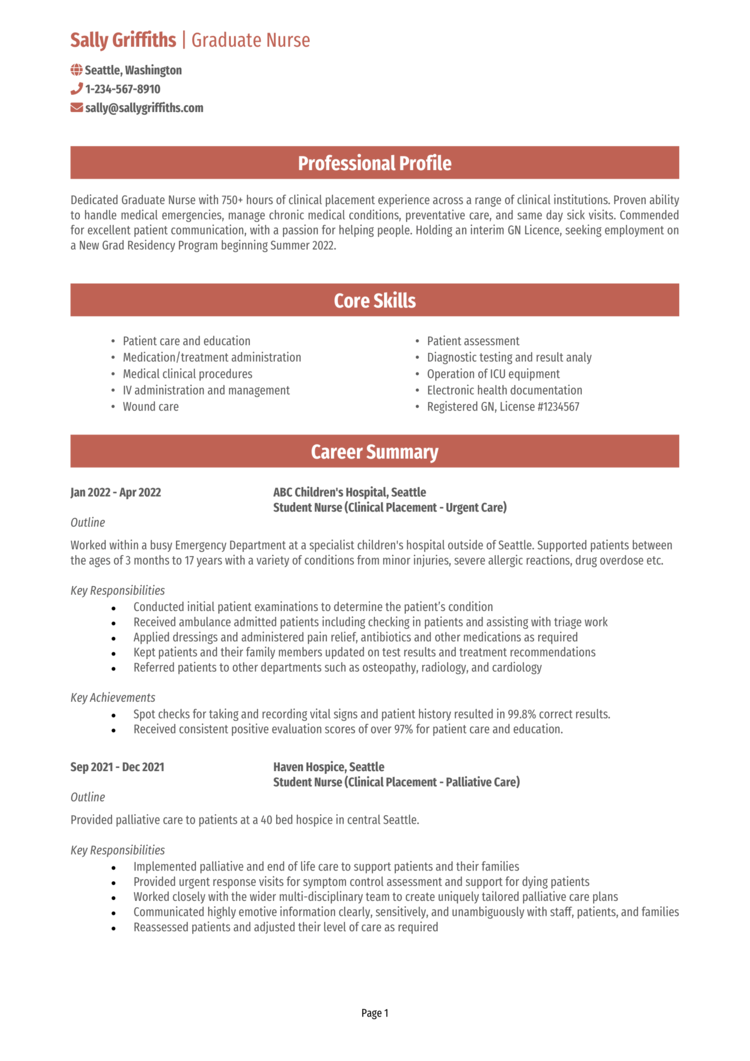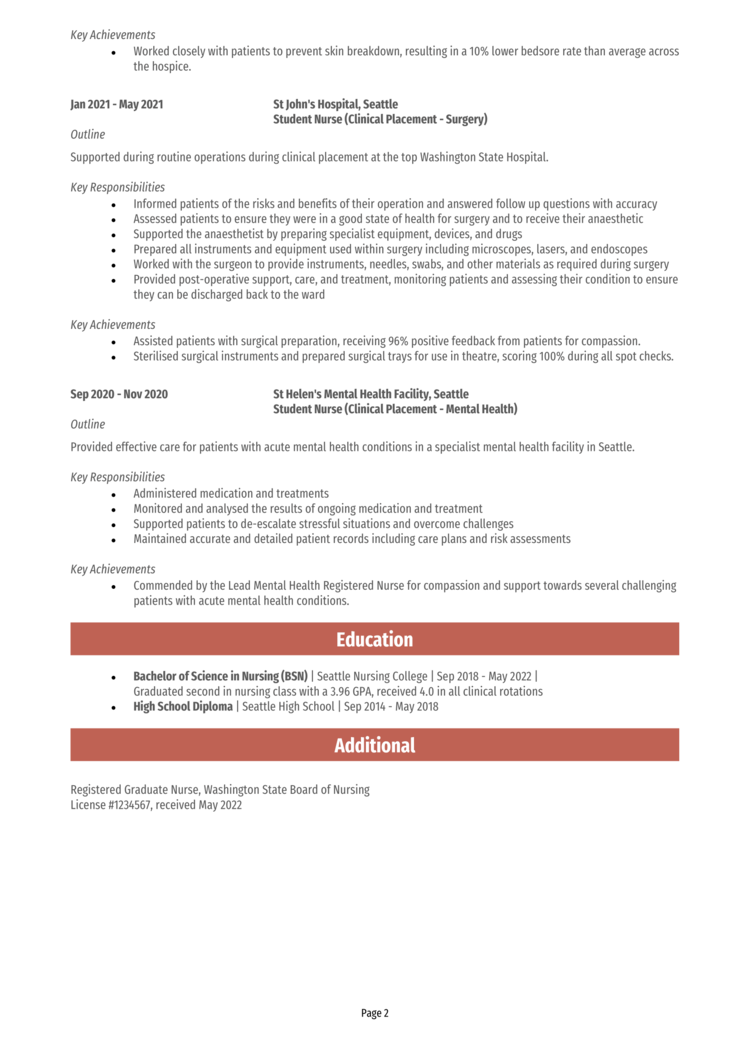 This example newly graduated Nurse resume gives you a general idea of how to structure your own resume, along with the type of content you need to include.
Sticking with this resume format will help you to get noticed by employers and ensure that they can quickly see the benefit of hiring you.
Now, lets take a look at how to write your own winning resume.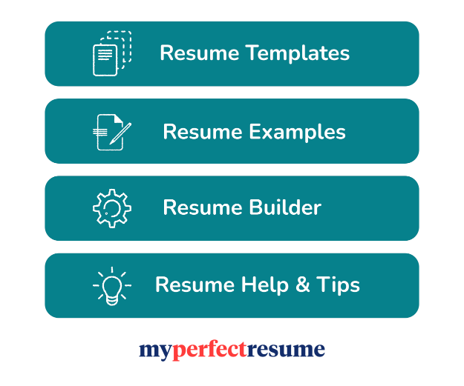 New Grad Nursing resume layout and format
Your resume layout and format will play a big role in helping hiring managers to take notice of your resume and stay glued to it.
Shoot for a simple yet professional look to ensure you make a strong first impression, and organize the page in a way that is easy for readers to digest the information.
The following formatting tips should help.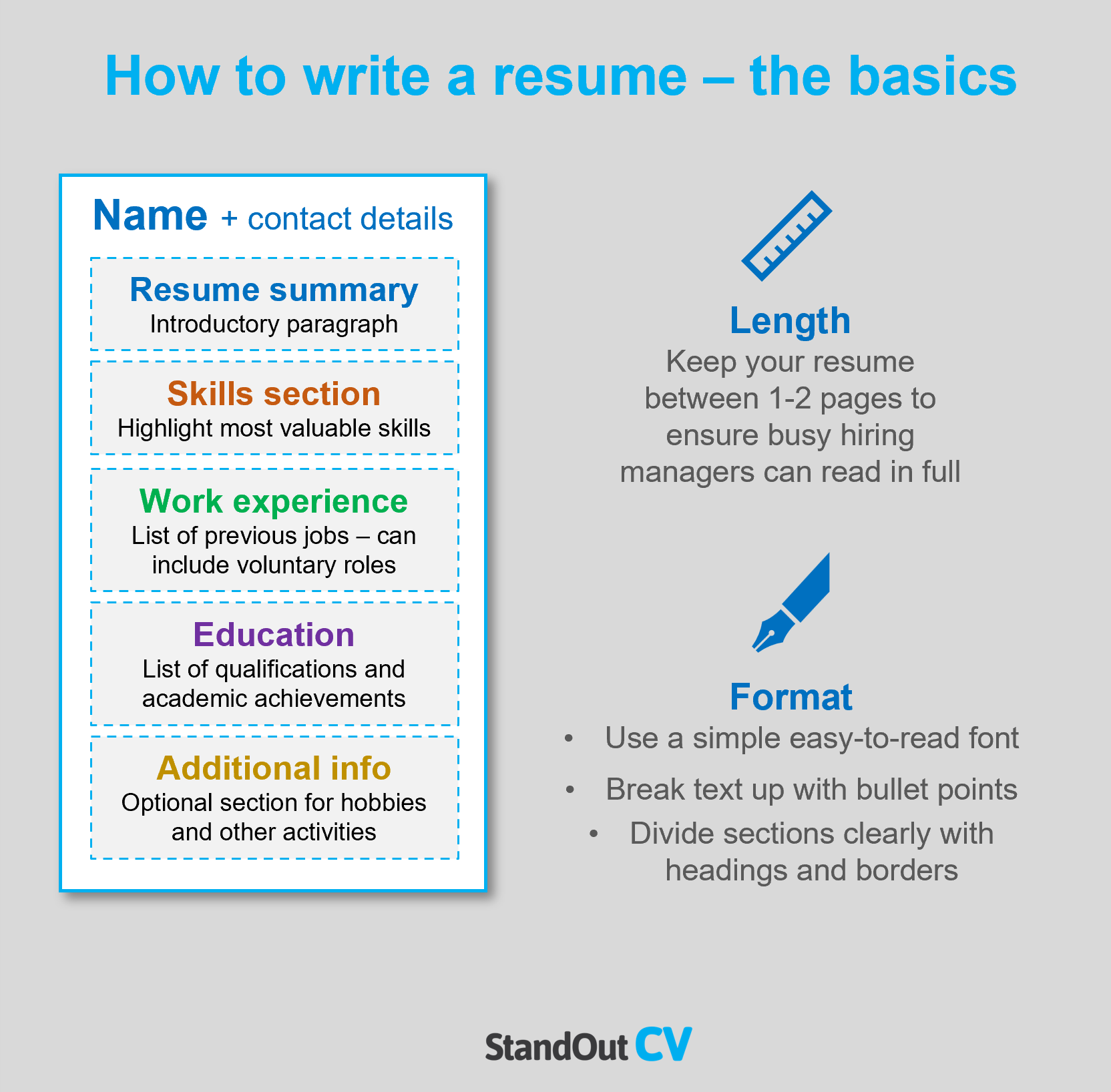 Resume formatting tips
Length: Keep your resume to 2 pages or under. You've probably heard that recruiters and hiring managers don't have lots of time to read every resume, so keep yours brief if you want to ensure that they read all of the important info in yours.
Font and text: Readability is the name of the game when it comes to your resume. Ensure yours is a dream to read by using a simple clear font, and breaking the text up with plenty of bullet points and short paragraphs.
Design & structure: Go with a resume design that looks good, but also allows for easy reading and navigation for employers. Ensure the page is clearly split up into sections by adding large font headings and dividing borders. Keep the color scheme simple and don't overcrowd the page.
Photos and images: It's not mandatory to add a photo to your resume in the USA but it if you're applying to organizations within the creative fields, it can be beneficial.
Quick tip: Formatting a resume to look professional can be difficult and time-consuming. If you want to create an attractive resume quickly, try our partner's Resume Builder and use one of their eye-catching resume templates.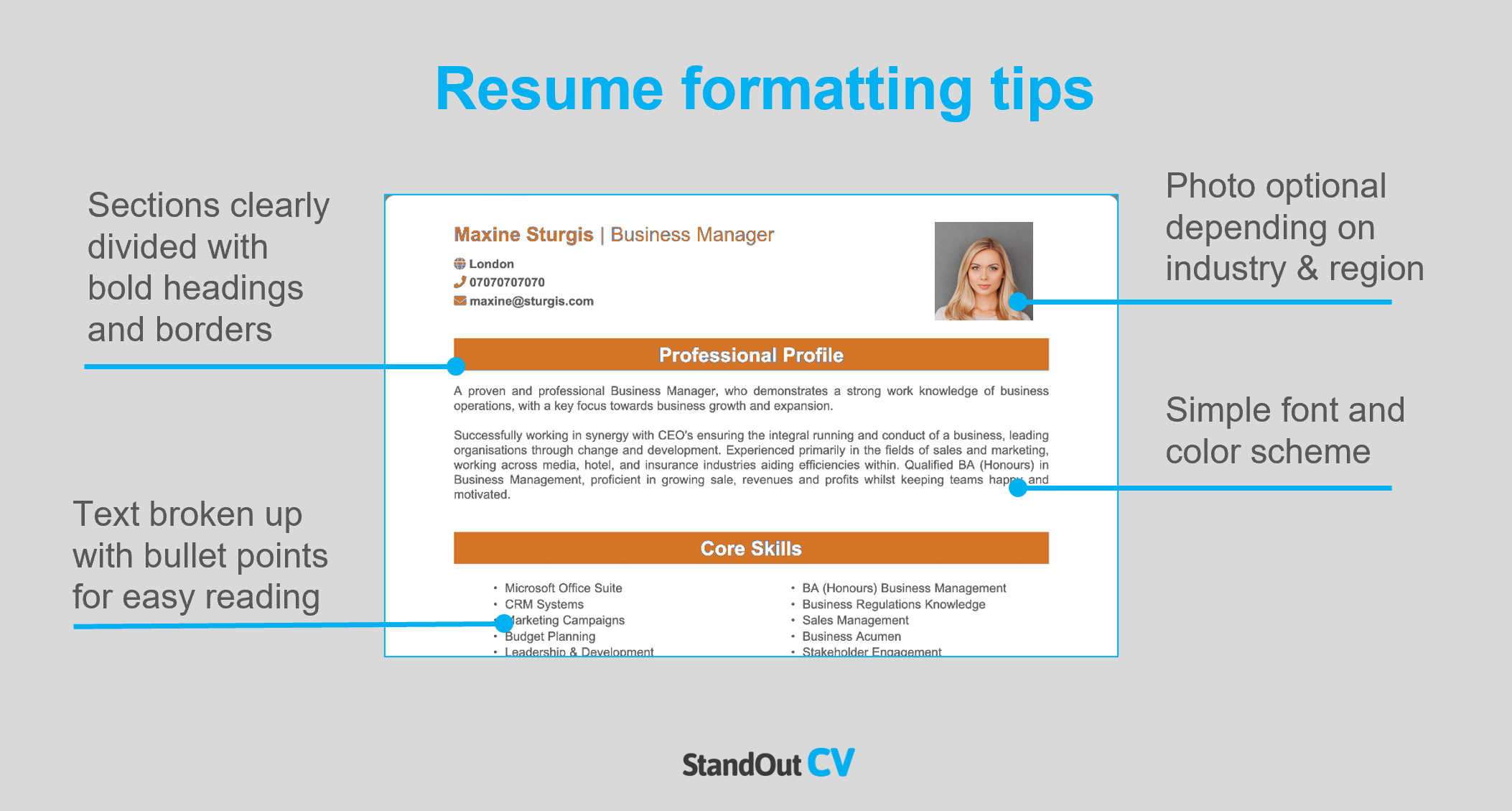 Resume layout
When you write your resume, include the sections below.
Name and contact details – Pop these at the very top to ensure recruiters know how to contact you.
Resume summary – An eye-catching paragraph which summarizes your most valuable attributes – placed near the top of your resume
Skills section – A bullet pointed list of your most in-demand skills, enabling recruiters to see your suitability from a glance.
Work experience – List some or all of your previous jobs in reverse chronological order – voluntary work and college placements can be included if you have no paid experience.
Education – A summary of your professional training and academic qualifications.
Additional info – An optional section for anything that may boost your application, such as relevant hobbies and interests
Now here's exactly what you should include in each of these sections in your resume.
Resume Contact Details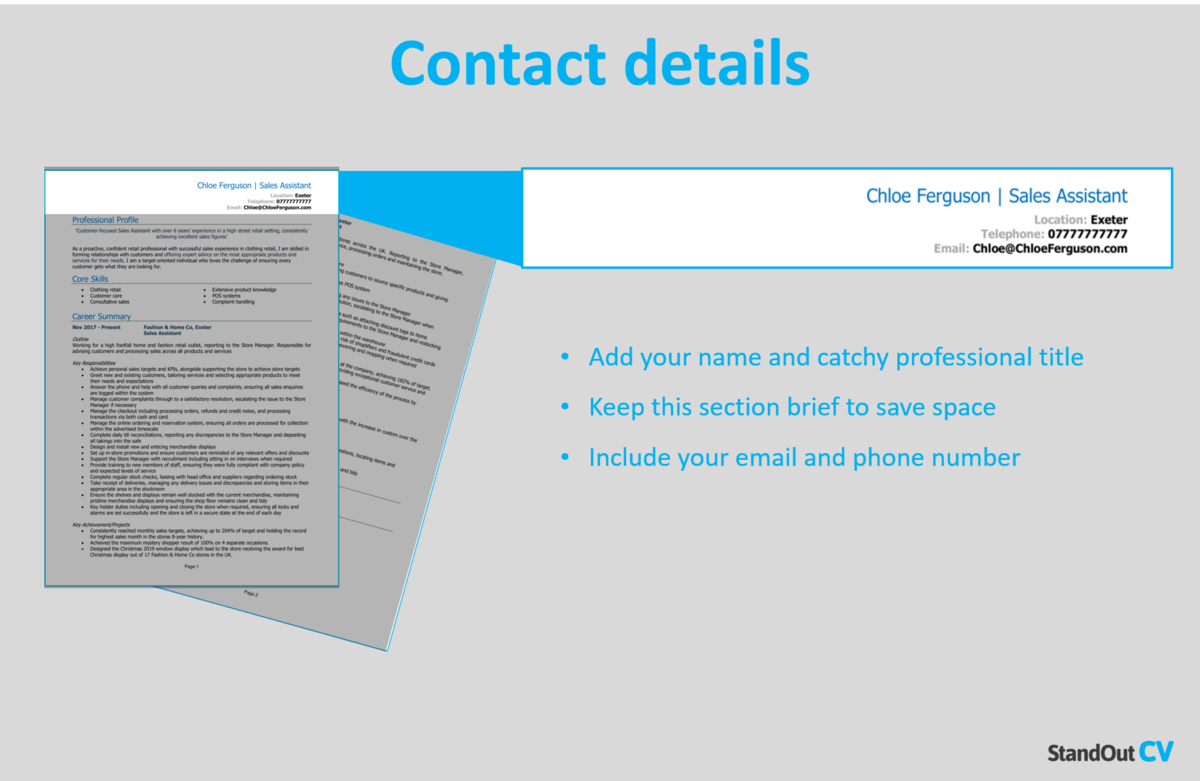 Add your name and contact details to the very top of your resume, making it easy for recruiters to get in touch
Name and profession title
Cell phone number – or another number you can answer quickly
Location – Add your local area such as San Diego or New York – not your full address as that will take up too much space.
Email address – Use your name or close variation – no nicknames from high school.
You can add a link to your LinkedIn profile if you have one – you do not need to include personal details like date of birth or marital status.
New Grad Nursing Resume Summary
Your resume summary is like an elevator pitch. It's your chance to sell yourself to employers within a short space of time.
Achieve this by summarizing your skills and expertise, whilst highlighting your abilities that closely match the jobs you are aiming for.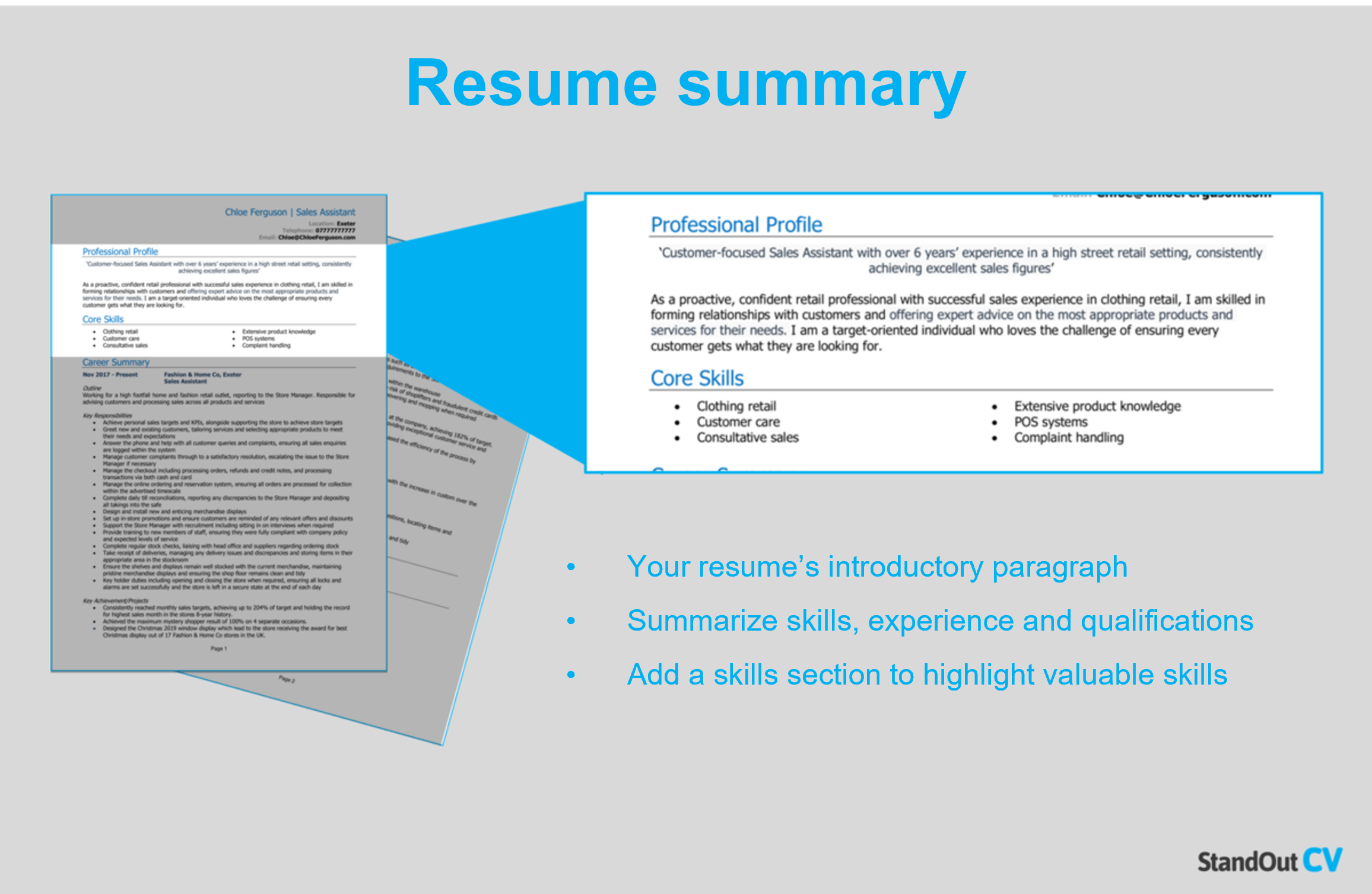 Tips for creating an strong resume summary:
Keep it brief: Your summary is intended to be a high-level introduction to hook readers' attention, so keep it brief (4-7 lines) – save the details for later in your resume.
Tailor it: Tailor your resume to your target jobs by studying the job description and adding as many matching skills as you can.
Avoid cliches: Recruiters always see cringey cliches like "hardworking guru who works well in a team or individually" – they don't mean much to anyone, so focus your summary on tangible skills and experience.
Example resume summary for New Grad Nursing
Dedicated Graduate Nurse with 750+ hours of clinical placement experience across a range of clinical institutions. Proven ability to handle medical emergencies, manage chronic medical conditions, preventative care, and same day sick visits. Commended for excellent patient communication, with a passion for helping people. Holding an interim GN Licence, seeking employment on a New Grad Residency Program beginning Summer 2022.
What to include in your New Grad Nursing Resume summary?
Summary of professional experience: Provide an overview of the type of work you have done in the past and the impact you have made at previous employers.
Relevant skills: Include your skills which are hyper relevant to newly graduated Nursing jobs to instantly show your suitability.
Essential qualifications: Showcase your level of education with a quick mention of any qualifications that are essential for the newly graduated Nursing roles you are applying to.
Quick tip: Choose from hundreds of pre-written summaries across all industries, and add one to your resume with one click in our partner's Resume Builder. All written by our recruitment experts and easily tailored to suit your unique skillset.
Core skills section
Sitting just underneath your resume summary, your core skills section gives recruiters 4-10 of your most in-demand skills in just a glance.
As newly graduated Nursing jobs may get hundreds of applications, this is a great way to stand out and quickly grab hiring managers' attention.
It should be made up of 2-3 columns of bullet points and highlight attributes that are hyper-relevant to the jobs you are aiming for.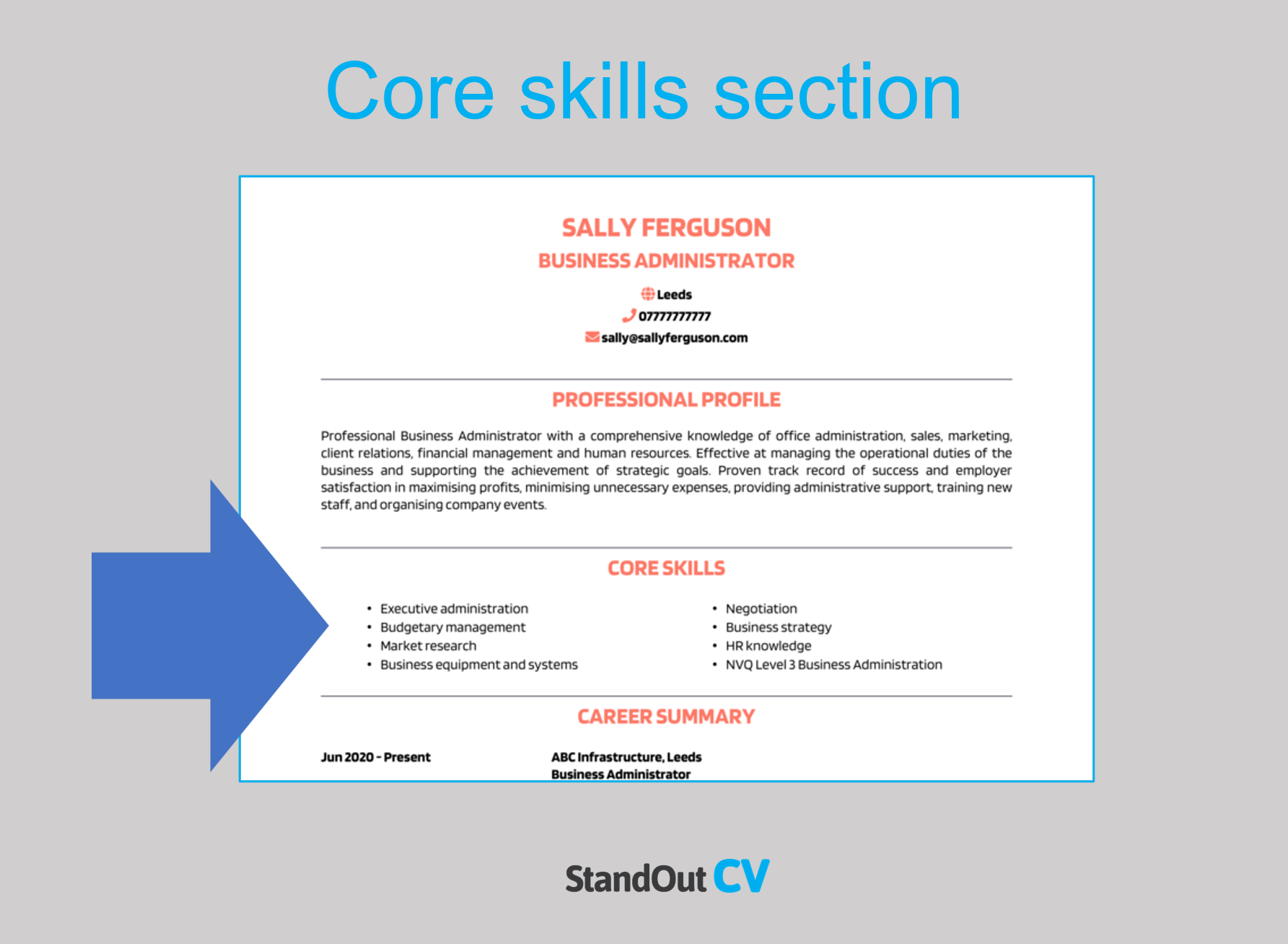 Best skills for your New Grad Nursing resume
Patient care and education – Informing and involving patients in the diagnosis and treatment of their illness or injury and ensuring they are comfortable with all procedures that take place.
Patient assessment – Gathering information on family history, surgical history, medical history, medication history, psychosocial history, alongside obtaining vital signs such as temperature, respiratory rate, heart rate, blood pressure, and pain level.
Medication/treatment administration – Administering appropriate treatments and medications for the patients diagnosed condition.
IV administration and management – Administering patient IV lines to administer medications such as pain medications, nausea medications, or antibiotics, and renewing IV lines every 4 days when required.
Electronic health documentation – Completing and reviewing an electronic version of the former paper chart, including the medical and treatment history of patients.
Quick tip: Our partner's Resume Builder contains thousands of in-demand skills for every profession that can be added to your resume in seconds – saving you time and greatly improving your chances of landing job interviews.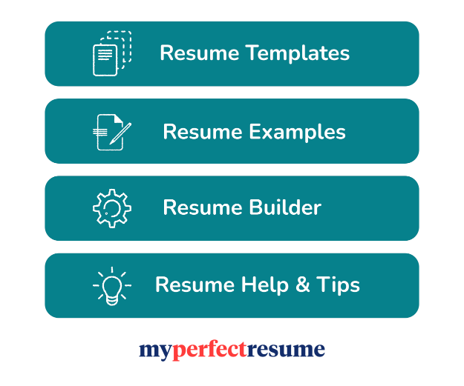 Work experience section
Once you've got recruiters interested with your impactful summary, your work experience is where the real detail will lie.
Lay out your previous jobs from current to oldest, detailing what you contributed and achieved in each one.
If you're highly experienced you can cut this section down to your most recent few years of work, but if you are junior you can bulk this up with voluntary work and college placements.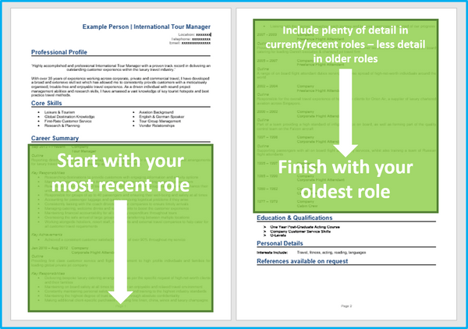 Structuring your job descriptions
It's easy to overwhelm readers when writing about a job you have been doing for years or even months.
Break the information up like this to keep it simple for recruiters to understand.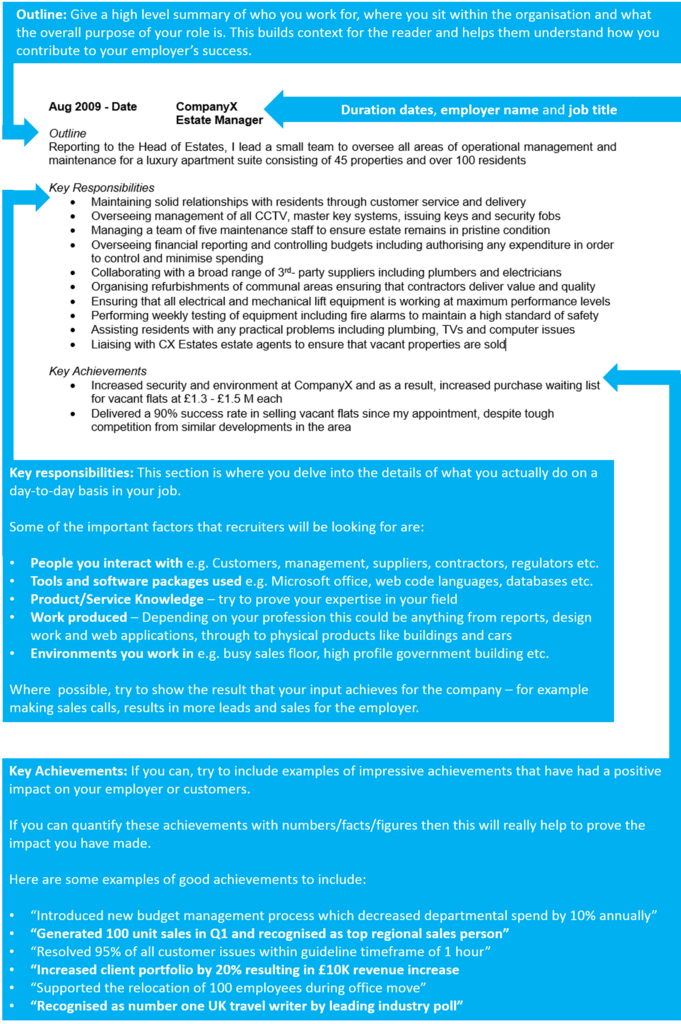 Job outline
Begin each job with a short summary of who the organization is, where you sit within it, and what the main goal of your position is.
Key responsibilities
Next, write up a punchy list of your daily duties and responsibilities, using short bullet points.
Describe how you apply your skills and contribute to the running of the employer's business – highlighting skills which are applicable to your target jobs.
Key achievements
Show employers the value you can bring to them by adding a few achievements to your jobs.
Whether you've saved the company money or improved an internal process, let recruiters know
Add some numbers to give readers a real scale of the impact, e.g. "reduced call wait time by 10%"
Example job for New Grad Nursing resume
Outline
Worked within a busy Emergency Department at a specialist children's hospital outside of Seattle. Supported patients between the ages of 3 months to 17 years with a variety of conditions from minor injuries, severe allergic reactions, drug overdose etc.
Key Responsibilities
Conducted initial patient examinations to determine the patient's condition
Received ambulance admitted patients including checking in patients and assisting with triage work
Applied dressings and administered pain relief, antibiotics and other medications as required
Kept patients and their family members updated on test results and treatment recommendations
Quick tip: Create impressive job descriptions easily in our partner's Resume Builder by adding pre-written job phrases for every industry and career stage.

Education resume section
Towards the bottom of your resume, add your education section.
Here you should list your professional qualifications and academic record, such as high school diplomas or college degrees.
If you have lots of work experience, you can keep this section brief (because recruiters will be more interested in your career. If you have little/no experience then you should bulk this section up with plenty of detail, such as double major info, Deans list and modules studied.
Additional info for your resume
Any other info that didn't fall into any of the previous sections can be added here.
If you have hobbies that are related to your profession or any awards or publications – add them here.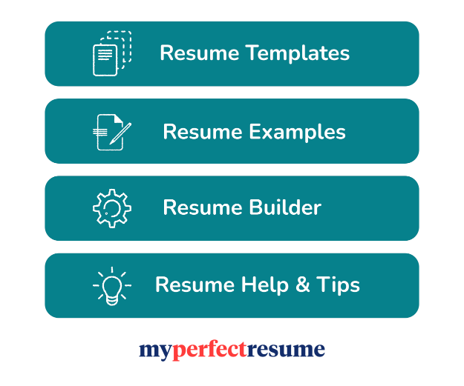 Writing your New Grad Nursing resume
Writing a newly graduated Nurse resume can be challenging but following the steps above will ensure that you land plenty of interviews.
If you want to speed up the process and use an attractive professional template, try out our partner's Resume Builder.
Good luck with your job search!