Your legal career is off to a good start, your internship has given you a chance to learn and start fine-tuning your skills, but now you're ready to take the next step.
If you want to get hired, you need to make your case with a strong resume that outlines your interning experience.
But if you need a little help getting started, check out our breakdown of each key section, along with a legal intern resume example in the guide below.
Contents
| | |
| --- | --- |
| How to write a Legal Intern resume | |

Legal Intern Resume Example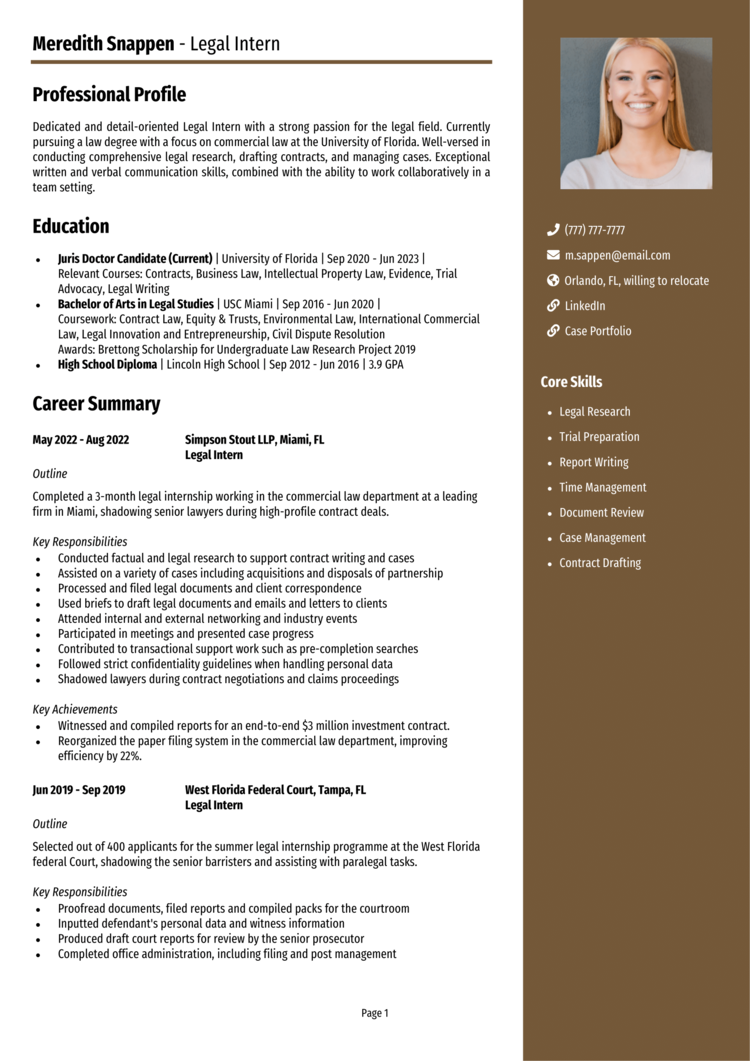 This Legal Intern resume example gives you a good idea of how a good Legal Intern resume should look and read.
The information is presented professionally and the content is well structured to ensure that time-strapped recruiters and hiring managers can find the important skills and knowledge quickly.
Refer to this example as you write your own resume.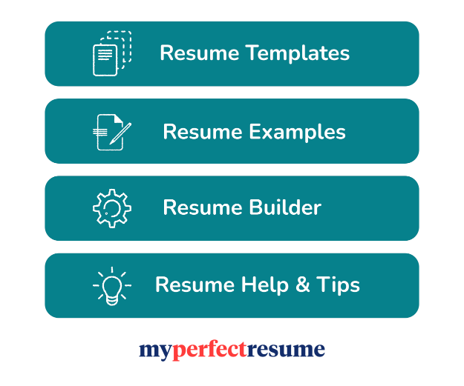 Legal Intern resume layout and format
When it comes to holding the attention of recruiting managers, the format and layout of your resume play a key role.
Your resume needs to strike a perfect balance between looking awesome, and being easy for recruiters to read (which is not always easy to achieve)
Use the following formatting tips to get started.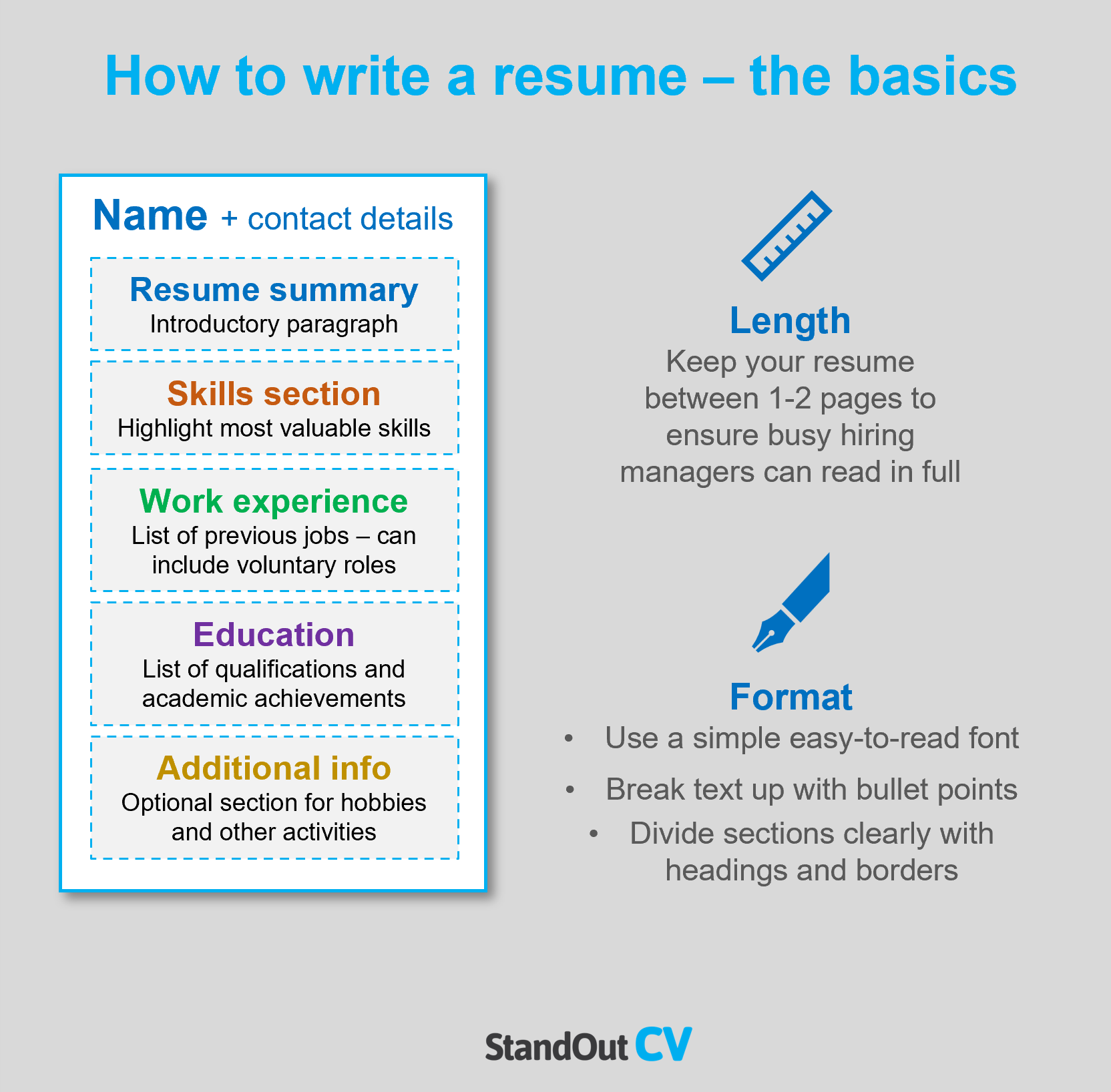 Formatting your resume
Length: To ensure that your resume gets proper attention from recruiters, it is best to keep it at 2 pages or less. Recruiters are often inundated with hundreds of resumes to review on a daily basis, so they want to read each one quickly as possible.
Font & readability: To create a resume that is easily digestible for hiring managers, it's essential to use an uncomplicated font and structure your content with bullet points and short paragraphs.
Layout & Structure: A visually appealing resume is important, but don't forget about functionality. To ensure a functional design, use bold headings and borders to organize the page into clear sections.
Photos: Although it's not mandatory to include a photo on your resume in the United States, it may be a good idea to do so in certain regions and industries where it is preferred.
Quick tip: Achieving a professional look for your resume can be difficult and time-consuming. If you want to create an attractive resume quickly, try our partner's Resume Builder and use one of their eye-catching resume templates.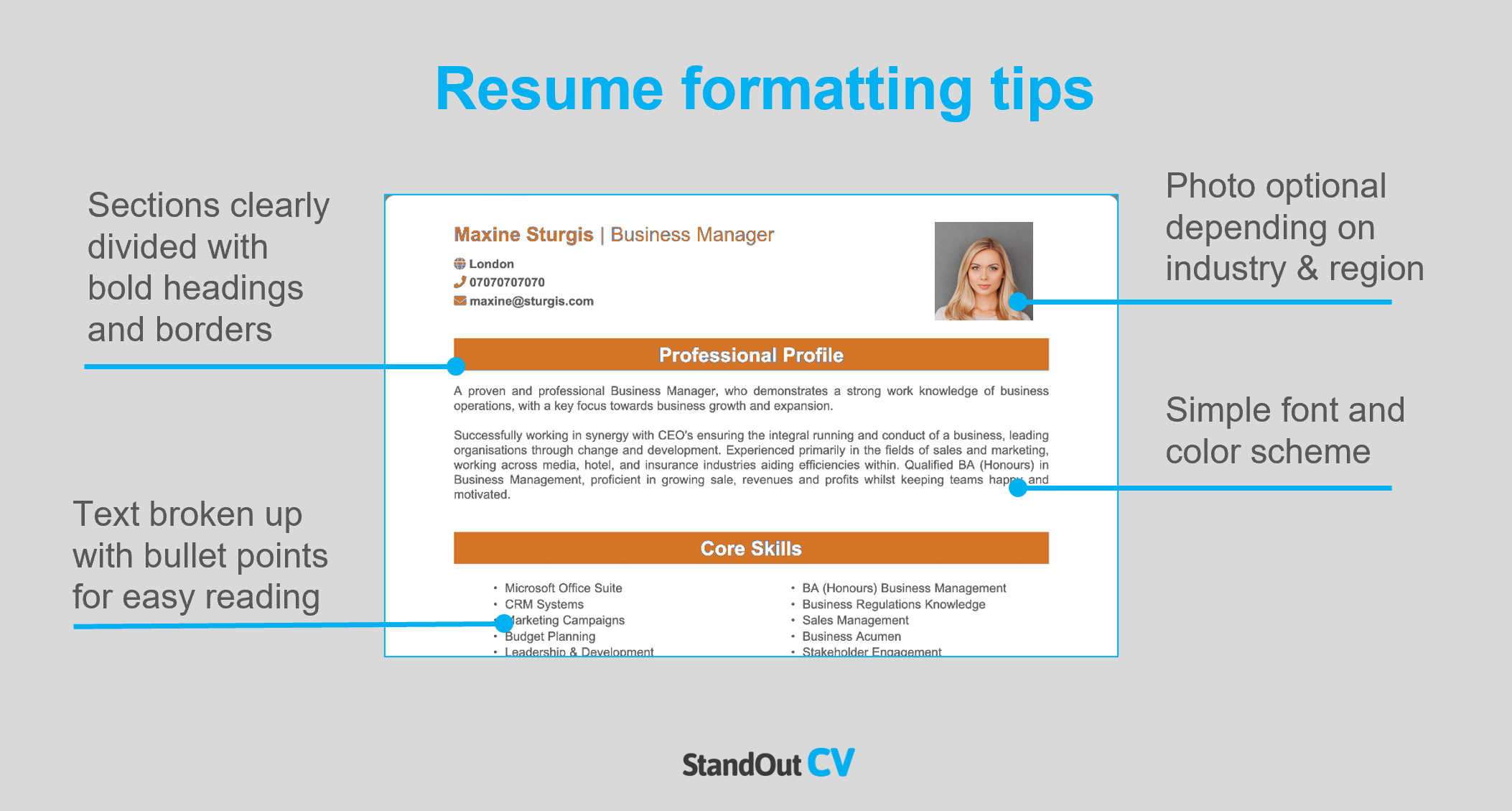 Resume layout
Add the following sections when you write your resume.
Name and contact details – Add to the very top of your resume to introduce yourself and make it super-easy for recruiters to get in touch.
Resume summary – Reel hiring managers in with an "elevator pitch" style paragraph which sums up your suitability for the job.
Skills section – A short and sharp list of your most important skills, that can be quickly skim-read.
Work experience – List your previous jobs (from newest to oldest) detailing the skills learnt and applied in each.
Education – List your qualifications and professional training.
Additional info – If it helps your application, you can add an extra section for things like hobbies and interests.
Here's what to include in each part of your resume.
Contact Details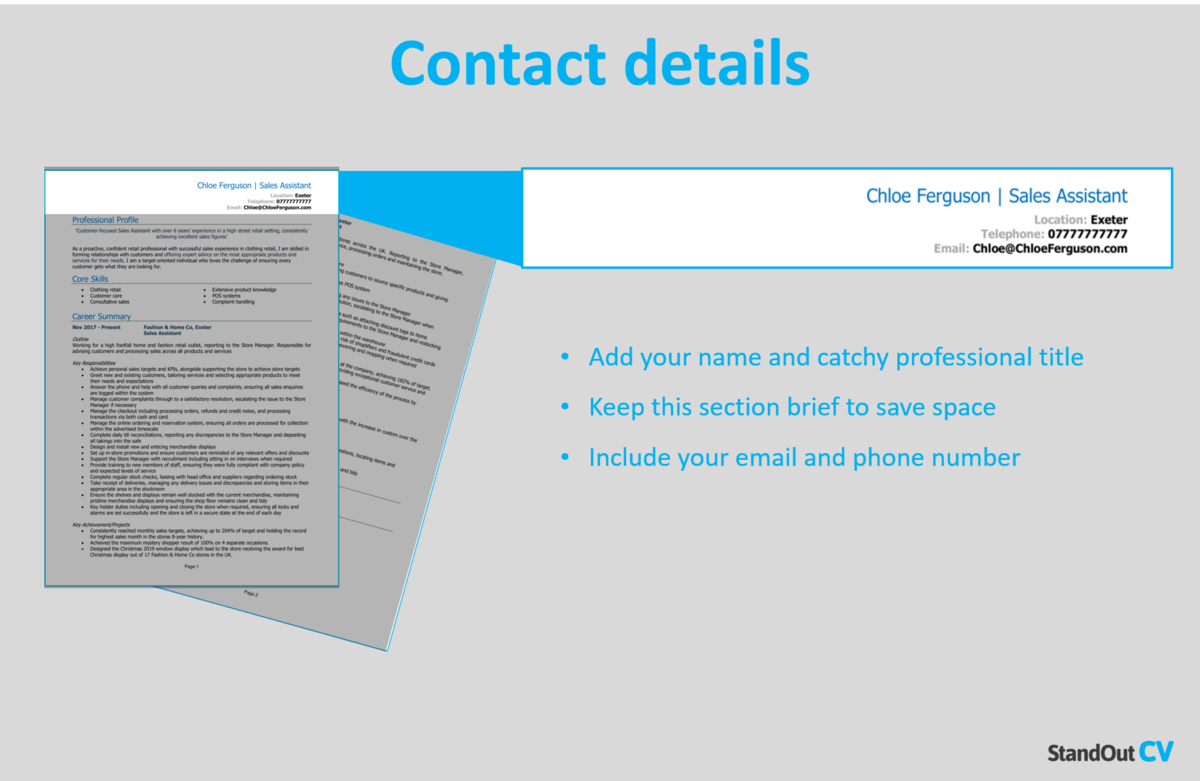 Make it easy for hiring managers to contact you by adding your contact details to the top of your resume.
Keep this section small to save space and include the following.
Name and profession title
Telephone number – Ideally your cell phone so you can answer quickly.
Location – Add your general location such as LA or New York
Email address – Use a professional looking one with no nicknames.
You can add a link to your LinkedIn profile if you have one – you do not need to include personal details like date of birth or marital status.
Legal Intern Resume Summary
Your resume summary is like an elevator pitch. It's your chance to sell yourself to employers within a short space of time.
Achieve this by summarizing your skills and expertise, whilst highlighting your abilities that closely match the jobs you are aiming for.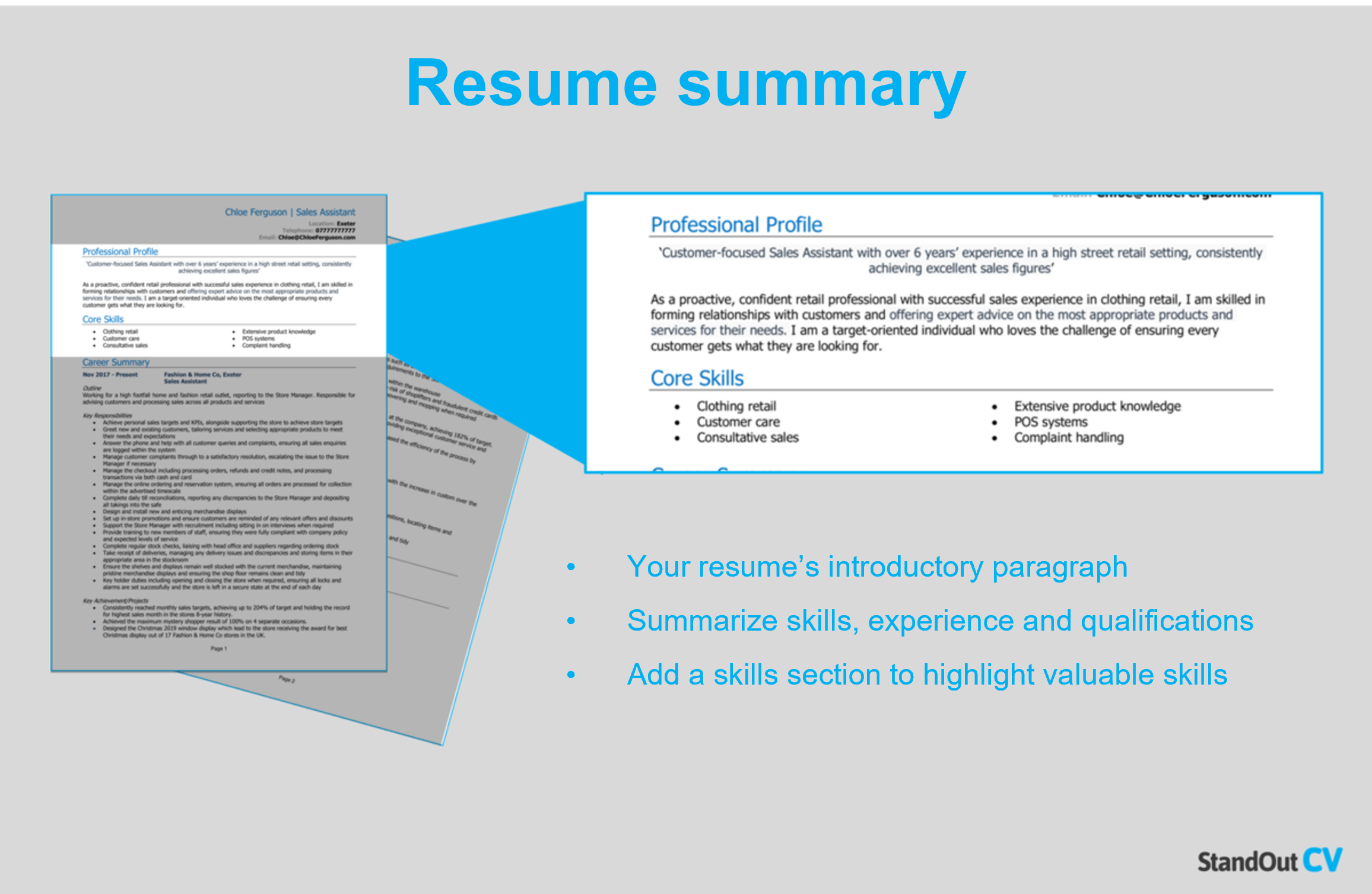 How to create a resume summary that will excite recruiters:
Keep it short: You only have a few seconds to grab a recruiters' attention and make them commit to your resume, so keep your summary between 4 – 7 lines.
Tailor to target jobs: To tailor your resume to your target jobs, it's essential to closely analyze the job description and include as many relevant skills as possible.
Avoid using cliches: You might be a "highly motivated go-getter who thinks outside the box" but generic meaningless cliches like that don't tell employers much about you – stick to factual information in your summary.
Legal Intern resume summary example
Dedicated and detail-oriented Legal Intern with a strong passion for the legal field. Currently pursuing a law degree with a focus on commercial law at the University of Florida. Well-versed in conducting comprehensive legal research, drafting contracts, and managing cases. Exceptional written and verbal communication skills, combined with the ability to work collaboratively in a team setting.
What to include in your Legal Intern resume summary?
Summary of your experience: Briefly describe the work you have performed in the past and the contributions you have made to the organizations you have worked for.
Relevant skills: Instantly showcase your suitability for Legal Intern jobs by including your skills that are highly relevant to them.
Qualifications: If your job requires any qualifications such as a professional course or a college degree, mention it briefly in your summary.
Quick tip: Choose from hundreds of pre-written summaries across all industries, and add one to your resume with one-click in our partner's Resume Builder. All written by recruitment experts and easily tailored to suit your unique skillset and style.
Core skills section
In addition to your resume summary, your core skills section provides an easily digestible snapshot of your skills – perfect for grabbing the attention of busy hiring managers.
As Legal Intern jobs might receive a huge pile of applications, this is a great way to stand out and show off your suitability for the role.
It should be made up of 2-3 columns of bullet points and be made up of skills that are highly relevant to the jobs you are targeting.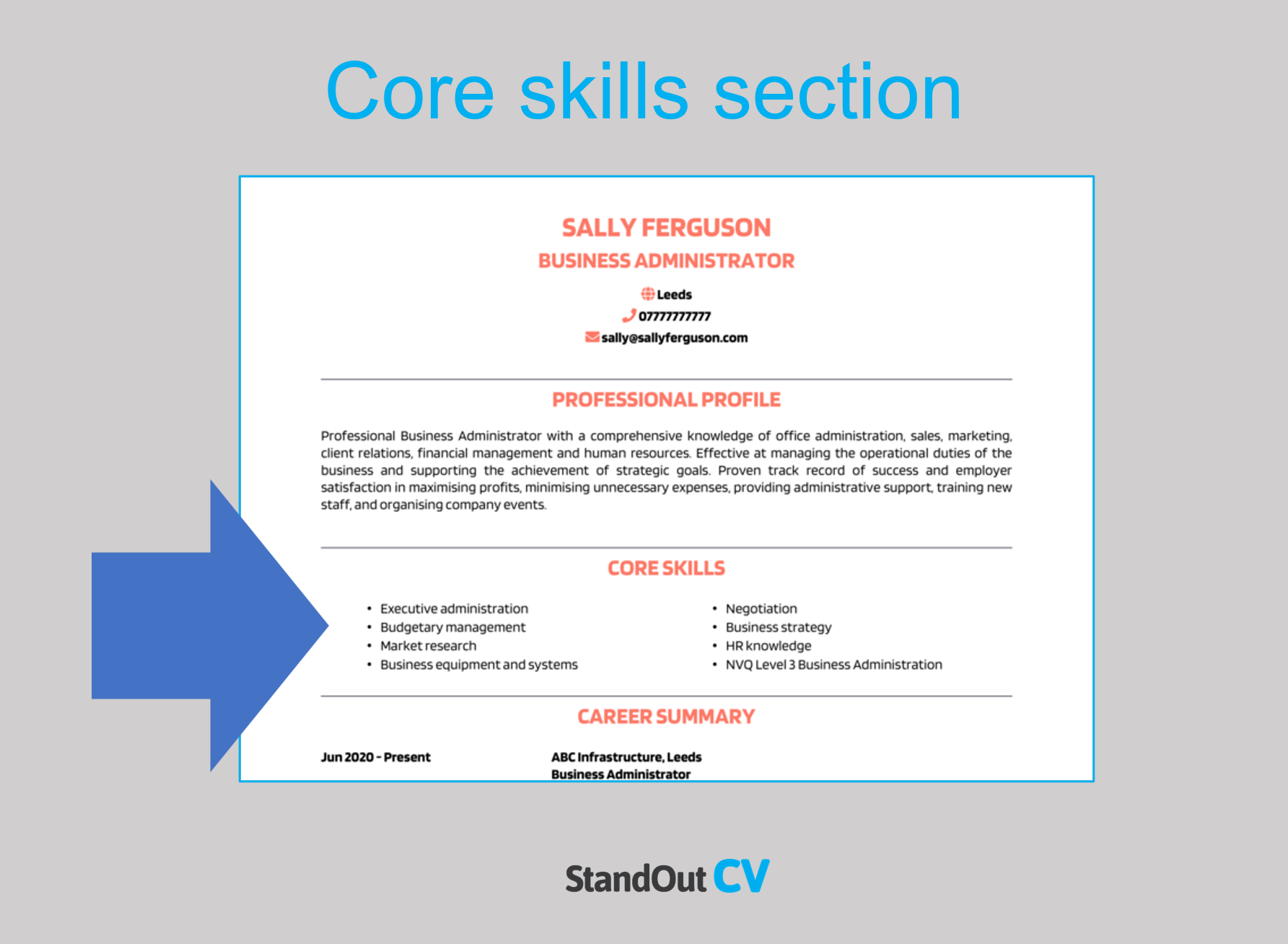 Best skills for your Legal Intern resume
Legal Research – Conducting comprehensive legal research using various databases, online resources, and legal publications to support case preparation and legal analysis.
Writing and Drafting – Preparing legal documents such as memoranda, briefs, contracts, and motions, ensuring accuracy, clarity, and adherence to legal guidelines.
Case Analysis – Analyzing legal cases, statutes, and regulations to identify relevant facts, legal issues, and potential arguments, contributing to the development of case strategies.
Document Review – Reviewing and analyzing legal documents, contracts, and agreements to identify key provisions, potential risks, and compliance requirements.
Courtroom Observations – Observing court proceedings, hearings, and trials to gain familiarity with courtroom procedures, case presentation, and legal advocacy.
Legal Communication – Articulating legal arguments, interacting with clients, and communicating with colleagues, judges, and opposing counsel.
Legal Ethics and Professional Responsibility – Utilizing knowledge of legal ethics and professional conduct rules to maintain confidentiality, avoid conflicts of interest, and uphold the highest ethical standards in legal practice.
Cross-functional Collaboration – Collaborating with attorneys, paralegals, and support staff to contribute to case preparation, client representation, and overall firm objectives.
Quick tip: Our partner's Resume Builder contains thousands of in-demand skills for every profession that can be added to your resume in seconds – saving you time and greatly improving your chances of landing job interviews and getting hired.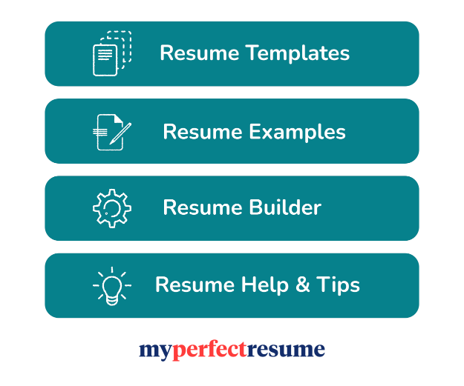 Work experience
Congratulations on successfully capturing the recruiter's interest with your attention-grabbing summary! Now, it's time to showcase your workplace impact by providing a detailed list of your previous job experiences and achievements.
If you have significant experience, consider highlighting the most recent few years to condense this section. However, for junior job seekers, it's essential to include as much relevant experience as possible, including volunteering and school work placements.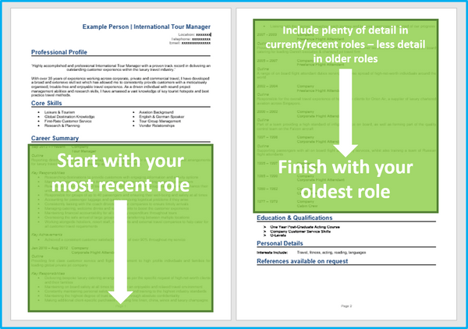 Structuring your jobs
It's easy to overwhelm readers when writing about a job you have been doing for years or even months.
Break the information up like this to keep it simple for recruiters to understand.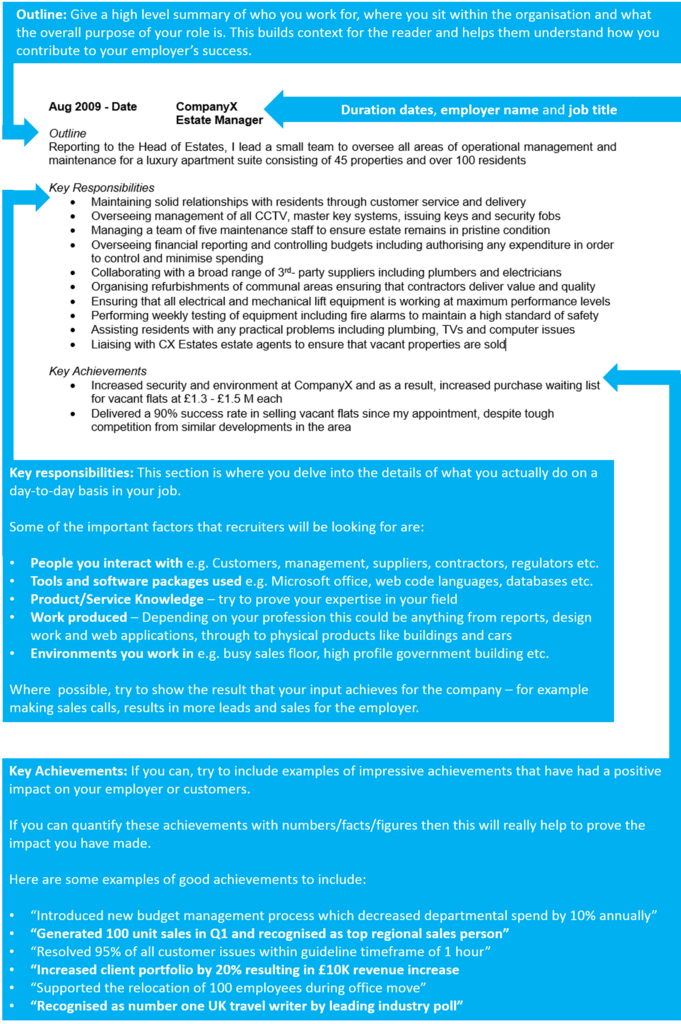 Job outline
Begin each job with a short summary of who the organization is, where you sit within it, and what the main goal of your position is.
Key responsibilities
The bulk of the role description should be comprised of bullet points that explain all of your duties in the job.
Keep the sentences short and simple to make them easy for recruiters to digest.
Key achievements
Round off each job by adding some impressive achievements you made in the role.
Anything you've done that has made a big impact on your employer will make a good impression, think; generating revenue, saving costs, or improving a product.
Quantify your achievements with number where possible e.g. "reduced call wait time by 10%"
Example job for Legal Intern resume
Outline
Completed a 3-month legal internship working in the commercial law department at a leading firm in Miami, shadowing senior lawyers during high-profile contract deals.
Key Responsibilities
Conducted factual and legal research to support contract writing and cases
Assisted on a variety of cases including acquisitions and disposals of partnership
Processed and filed legal documents and client correspondence
Used briefs to draft legal documents and emails and letters to clients
Quick tip: Create impressive job descriptions easily in our partner's Resume Builder by adding pre-written job phrases for every industry and career stage.

Education section
Towards the bottom of your resume, add your education section.
Here you should list your professional qualifications and academic record, such as high school diplomas or college degrees.
If you have lots of work experience, you can keep this section brief (because recruiters will be more interested in your career. If you have little/no experience then you should bulk this section up with plenty of detail.
Additional information
If you have anything else to add which is relevant to the jobs you are applying for, the additional info section is the place to add it.
Perhaps you have a hobby which involves relevant skills, or maybe you have some awards or publications worth mentioning.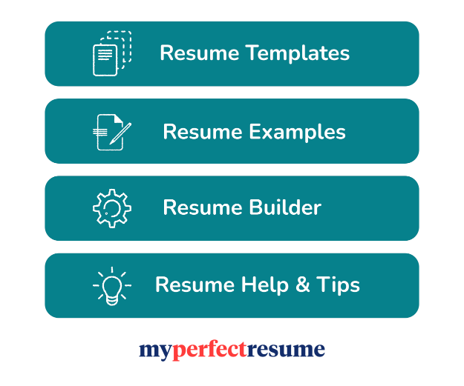 Writing your own winning Legal Intern resume
Following the steps in this guide will help you to create a winning Legal Intern resume and bag lots of interviews.
Good luck with your job search!