You're great at putting people to sleep. In a good way, that is. Your job is to support patients and keep them from feeling pain during surgeries and other medical procedures.
And as a Certified Registered Nurse Anesthetist (CRNA), you know you're good at what you do. Now you just need to prove it to the recruiter.
Let us help you to create a sharp application that will grab their attention. Check out our writing guide below, complete with a CRNA resume example to inspire your own.
Guide contents
| | |
| --- | --- |
| How to write a CRNA resume | |

CRNA Resume Example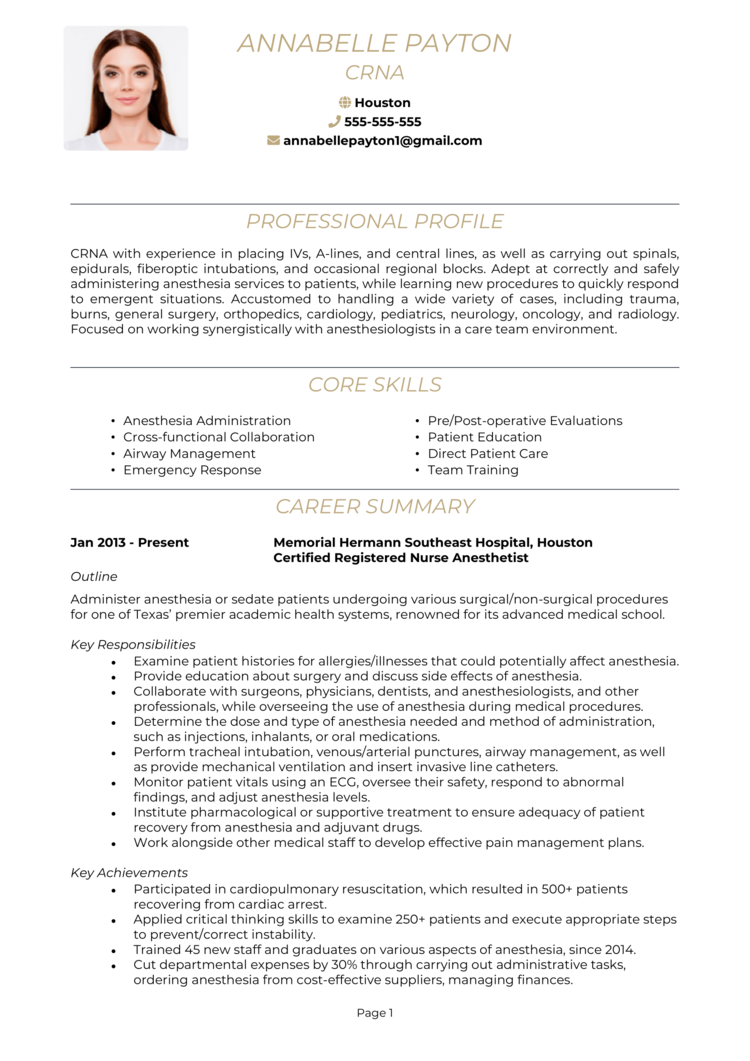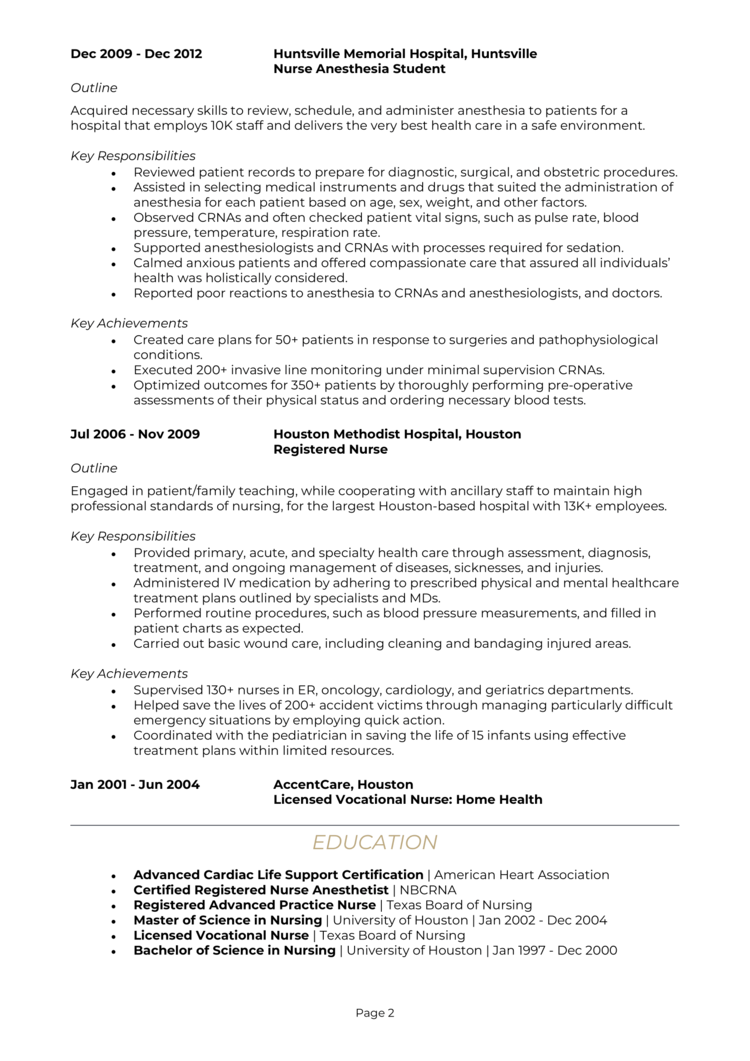 This CRNA resume example gives you a good idea of how a good CRNA resume should look and read.
The information is presented professionally, and the content is well structured to ensure that time-strapped recruiters and hiring managers can find the important skills and knowledge quickly.
Refer to this example as you write your own resume.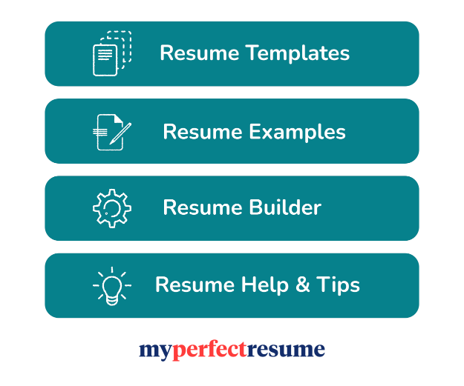 CRNA resume layout and formatting
Your resume layout and format will play a big role in helping hiring managers to take notice of your resume and stay glued to it.
Shoot for a simple yet professional look to ensure you make a strong first impression, and organize the page in a way that is easy for readers to digest the information.
The following formatting tips should help.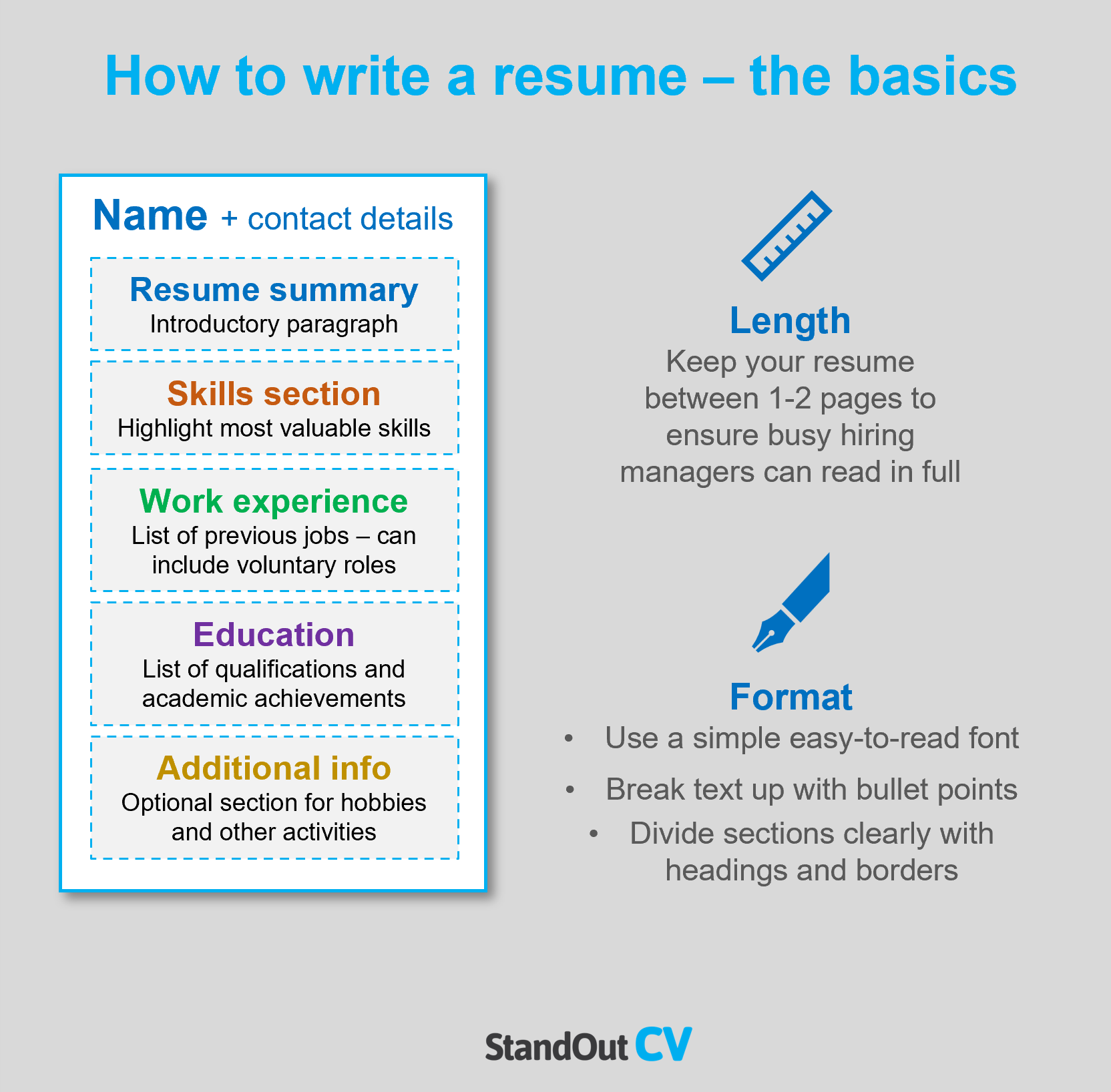 How to format your resume
Length: Keep your resume to 2 pages or under. You've probably heard that recruiters and hiring managers don't have lots of time to read every resume, so keep yours brief if you want to ensure that they read all of the important info in yours.
Font & text: Simplicity and a pleasant reading experience are crucial if you want to highlight your most valuable skills to recruiters. Use a clear font (avoid fancy ones) and break up the text in your resume with bullet points to ensure information can be easily consumed.
Design & layout: Allow recruiters to skim through your resume with ease, by dividing the page into clear sections with headings and borders. The design of your resume should be eye-catching but not overly complex – keep the style and color scheme simple and clean.
Photos: You don't have to add a photo to your resume in the States, but some regions and industries like to see them.
Quick tip: Achieving a professional look for your resume can be difficult and time-consuming. If you want to create an attractive resume quickly, try our partner's Resume Builder and use one of their eye-catching resume templates.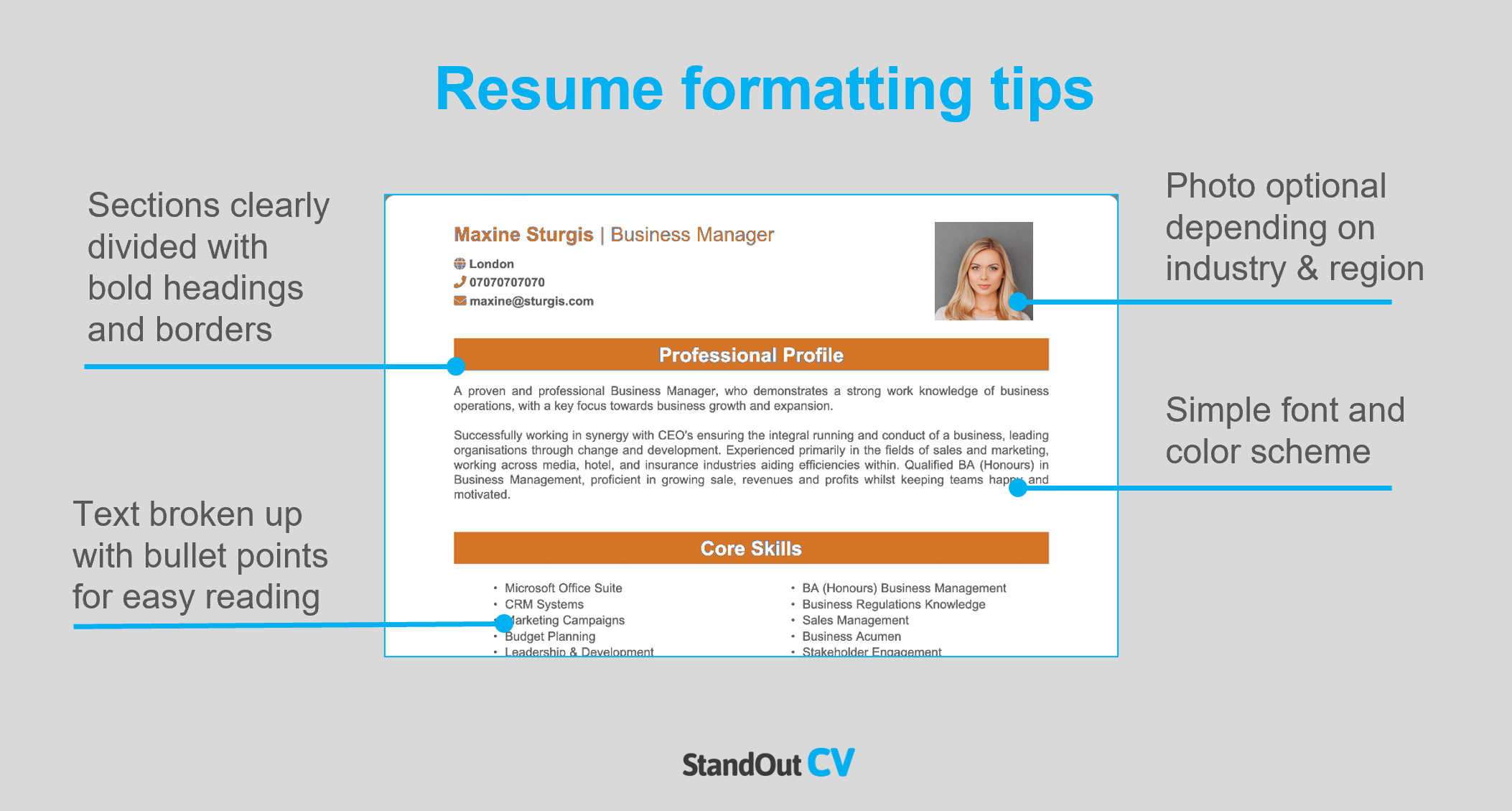 Resume layout
Add the following sections when you write your resume.
Name and contact details – Add to the very top of your resume to introduce yourself and make it super-easy for recruiters to get in touch.
Resume summary – Reel hiring managers in with an "elevator pitch" style paragraph which sums up your suitability for the job.
Skills section – A short and sharp list of your most important skills, that can be quickly skim-read.
Work experience – List your previous jobs (from newest to oldest) detailing the skills learnt and applied in each.
Education – List your qualifications and professional training.
Additional info – If it helps your application, you can add an extra section for things like hobbies and interests.
Here's what you should include in each section of your resume.
Resume Contact Details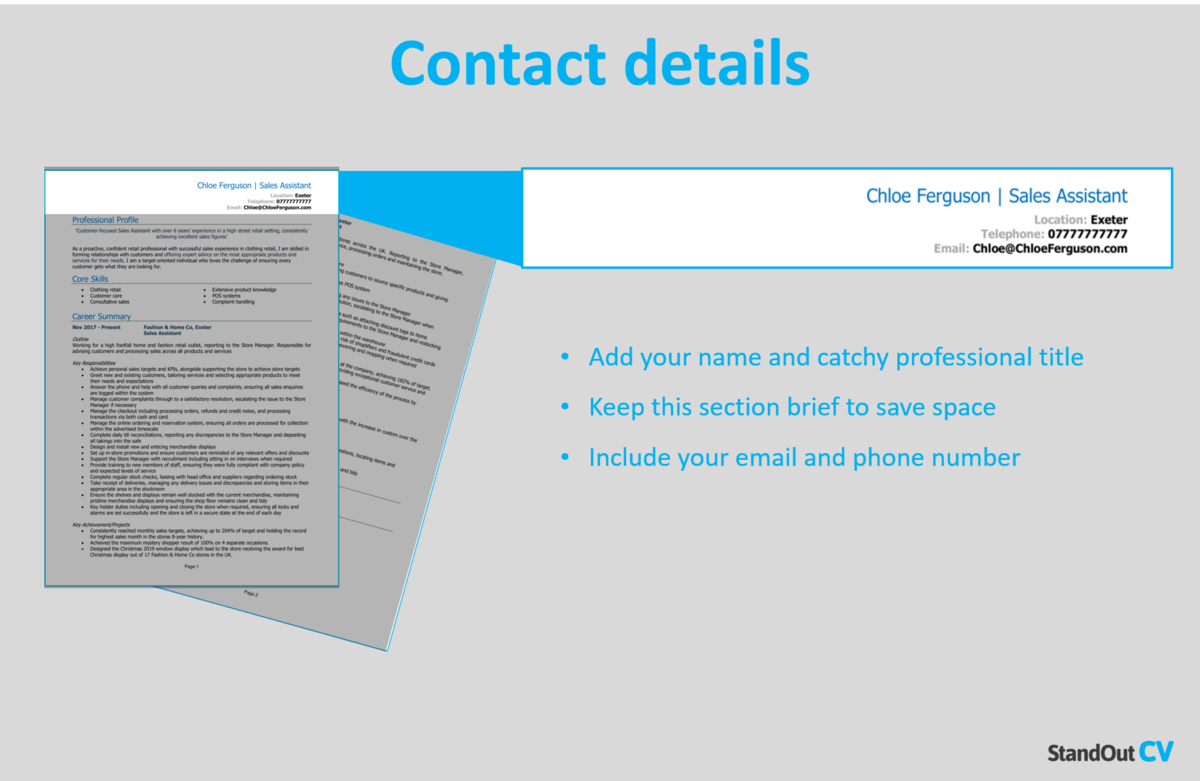 Keep your contact details short to save resume space and include the following.
Name and profession title
Cell phone number
Location – Add your local area such as Silicon Valley or New York, unless you are looking for work in a different location
Email address – Keep it professional and don't use an old address that you thought was cool in high school, but now looks a bit embarrassing.
You can add a link to your LinkedIn profile if you have one – you do not need to include personal details like date of birth or marital status.
CRNA Resume Summary
Your resume summary is like an elevator pitch. It's your chance to sell yourself to employers within a short space of time.
Achieve this by summarizing your skills and expertise, whilst highlighting your abilities that closely match the jobs you are aiming for.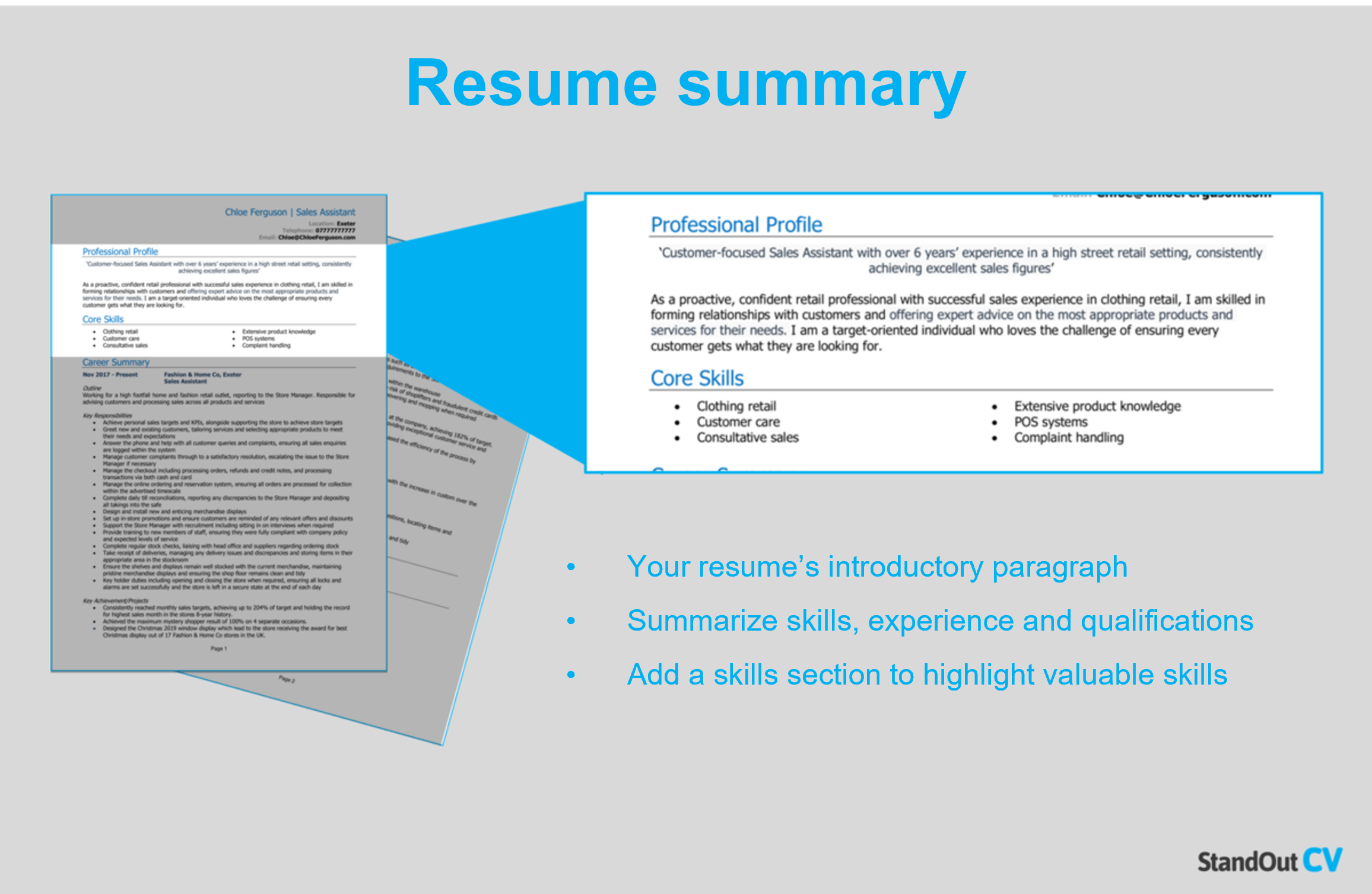 3 tips for creating a resume summary that will get noticed:
Keep it concise: Your summary is intended to be a high-level introduction to hook readers' attention, so keep it brief (4-7 lines) – save the details for later in your resume.
Tailor to target jobs: Optimize your summary to match the requirements of your target jobs, by mirroring the key words from the job description as closely as possible.
Don't use cliches: You may be a "team player who always give 110%" but generic phrases don't tell employers much about you in reality – stick to factual information.
Example resume summary for CRNA
CRNA with experience in placing IVs, A-lines, and central lines, as well as carrying out spinals, epidurals, fiberoptic intubations, and occasional regional blocks. Adept at correctly and safely administering anesthesia services to patients, while learning new procedures to quickly respond to emergent situations. Accustomed to handling a wide variety of cases, including trauma, burns, general surgery, orthopedics, cardiology, pediatrics, neurology, oncology, and radiology. Focused on working synergistically with anesthesiologists in a care team environment.
What info to include in your CRNA resume summary?
Summary of experience: What type of organizations have you worked at? What types of roles have you done and what have you contributed to previous employers?
Relevant skills: Scatter your most in-demand CRNA skills through your summary to ensure they are noticed quickly by hiring managers.
Vital qualifications: If your job requires any qualifications such as a professional course or a college degree, mention it briefly in your summary.
Quick tip: Choose from hundreds of pre-written summaries across all industries, and add one to your resume with one-click in our partner's Resume Builder. All written by recruitment experts and easily tailored to suit your unique skillset and style.
Core skills section
Sitting just underneath your resume summary, your core skills section gives recruiters 4-10 of your most in-demand skills in just a glance.
As CRNA jobs may get hundreds of applications, this is a great way to stand out and quickly grab hiring managers' attention.
It should be made up of 2-3 columns of bullet points and highlight attributes that are hyper-relevant to the jobs you are aiming for.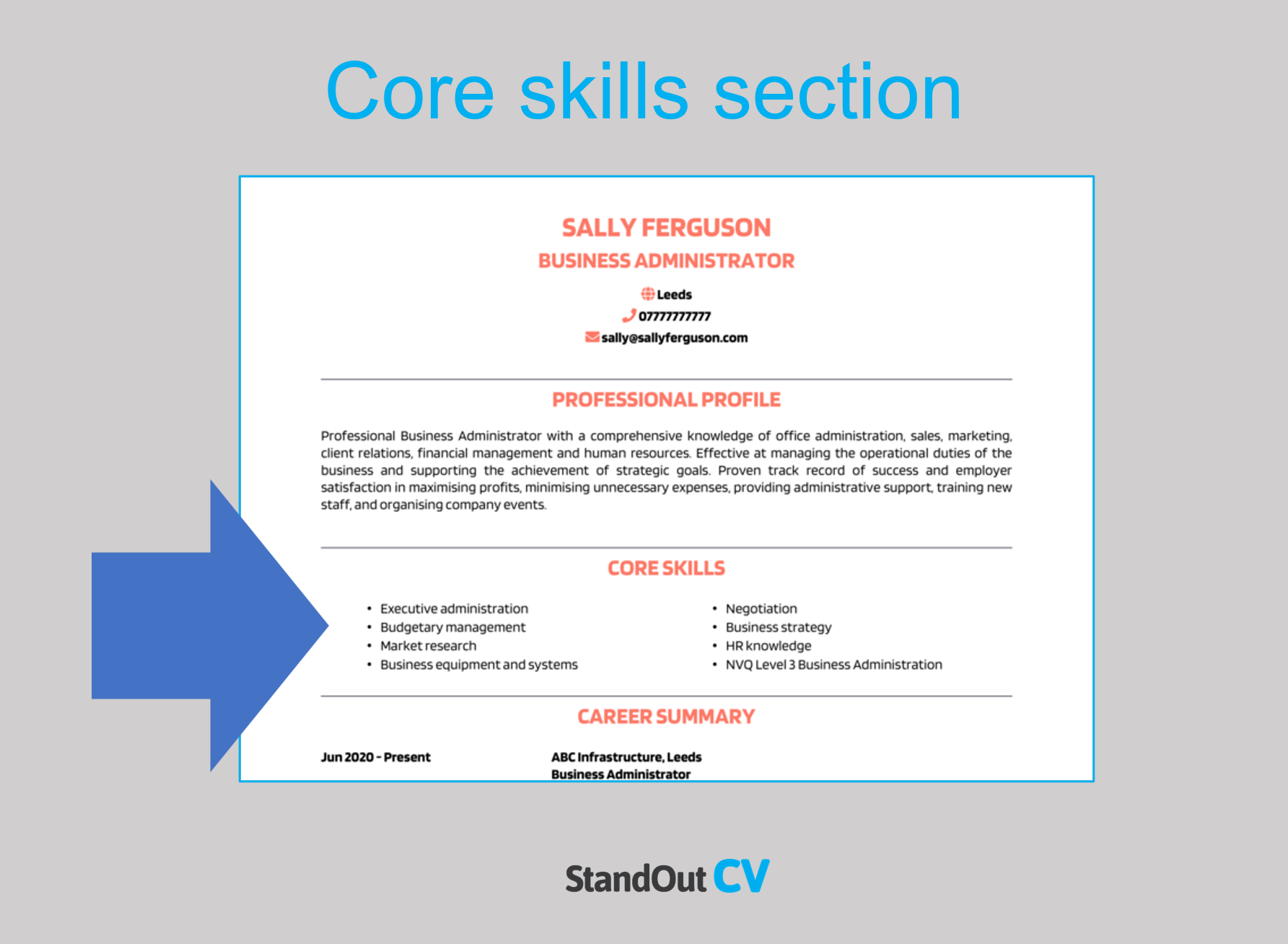 Top skills for your CRNA resume
Anesthesia Administration – supporting the Head Anesthetist and patient during the administration of anaesthesia.
Pre/Postoperative Evaluations – conducting appropriate pre and postoperative to assess risks and develop appropriate plans for care, treatment and emergencies.
Airway Management – ensuring optimal patient position for airway management, including head tilt, chin lift and jaw thrust, to allow ventilation and oxygenation as well as a mode for anesthetic gas delivery.
Direct Patient Care – working with patients to ensure their values and preferences are taken into account regarding direct care decisions.
Emergency Response – responding appropriately to emergency situations including providing resuscitation to patients in cardiac arrest.
Quick tip: Our partner's Resume Builder contains thousands of in-demand skills for every profession that can be added to your resume in seconds – saving you time and greatly improving your chances of landing job interviews and getting hired.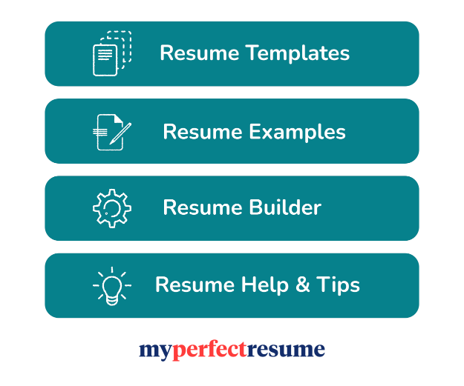 Resume work experience section
Now that you've reeled recruiters in with your awesome summary, it's time to delve into your work experience.
Here you'll list your previous jobs (starting with your most recent and working backward) and showcase how you apply your skills in the workplace.
Provide lots of detail in recent jobs, and less in older roles.
If you have no relevant paid experience, you can include voluntary work and placements – but if you have lots of experience, you can leave out some of the really old jobs.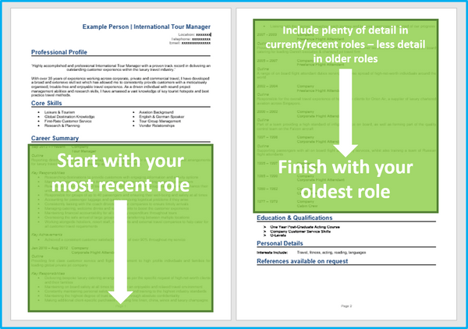 Structuring your job descriptions
Without a good structure, your job description can look messy and overwhelming to anyone reading them.
Make it easy for recruiters to read your work experience by structuring your roles like this.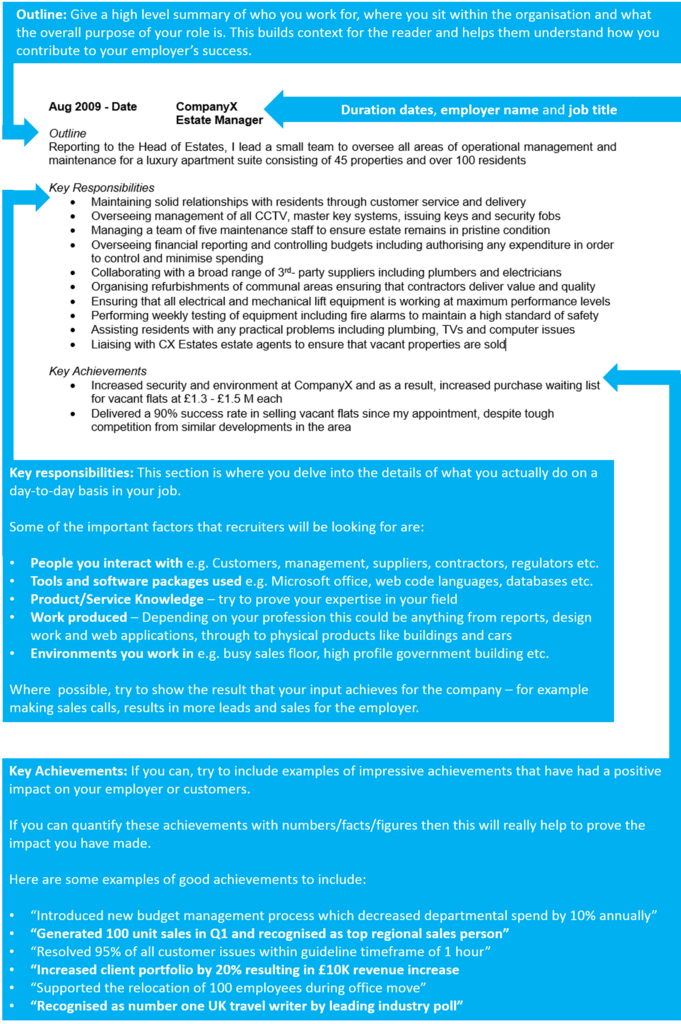 Job outline
Start with a 1-2 sentence outline of the role, summarizing what the goal of your position was, who you reported to (or managed) and the type of organization you worked for.
Key responsibilities
Next, write up a punchy list of your daily duties and responsibilities, using short bullet points.
Describe how you apply your skills and contribute to the running of the employer's business – highlighting skills which are applicable to your target jobs.
Key achievements
Show employers the value you can bring to them by adding a few achievements to your jobs.
Whether you've saved the company money or improved an internal process, let recruiters know
Add some numbers to give readers a real scale of the impact, e.g. "reduced call wait time by 10%"
Example job for CRNA resume
Outline
Administer anesthesia or sedate patients undergoing various surgical/non-surgical procedures for one of Texas' premier academic health systems, renowned for its advanced medical school.
Key Responsibilities
Examine patient histories for allergies/illnesses that could potentially affect anesthesia.
Provide education about surgery and discuss side effects of anesthesia.
Collaborate with surgeons, physicians, dentists, and anesthesiologists, and other professionals, while overseeing the use of anesthesia during medical procedures.
Determine the dose and type of anesthesia needed and method of administration, such as injections, inhalants, or oral medications.
Quick tip: Create impressive job descriptions easily in our partner's Resume Builder by adding pre-written job phrases for every industry and career stage.

Education section
Near the end of your resume add your education section.
Experienced candidates should keep it brief and focus on professional qualifications – and junior candidates can include high school diplomas, college degrees etc.
Additional information
The additional info section is optional but can be useful if you have anything else to add that could benefit your application.
For example ,you may have some hobbies and interests that are relevant to your job – or you might have awards or publications to shout about.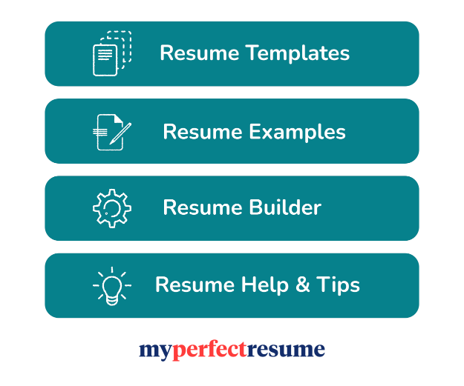 Writing your CRNA resume
A winning CRNA resume should look great, read well, and sell your skillset to hiring managers.
If you follow the steps above, you should be able to bag yourself a top job in no time.
And don't forget you can use our partner's Resume Builder if you want to save time and ensure your resume contains the very best content.
Good luck with your job search!