Are you looking for a role as an audit senior?
If so, you need to prove you have the ability to oversee audits from start to finish, as well as effectively support those in both junior and management positions.
That's a lot to fit in just a few short paragraphs, but we can help you to do this successfully. Check out our step-by-step guide below, complete with an audit senior CV example.
Contents
| | |
| --- | --- |
| How to write a Audit Senior CV | |

Audit Senior CV example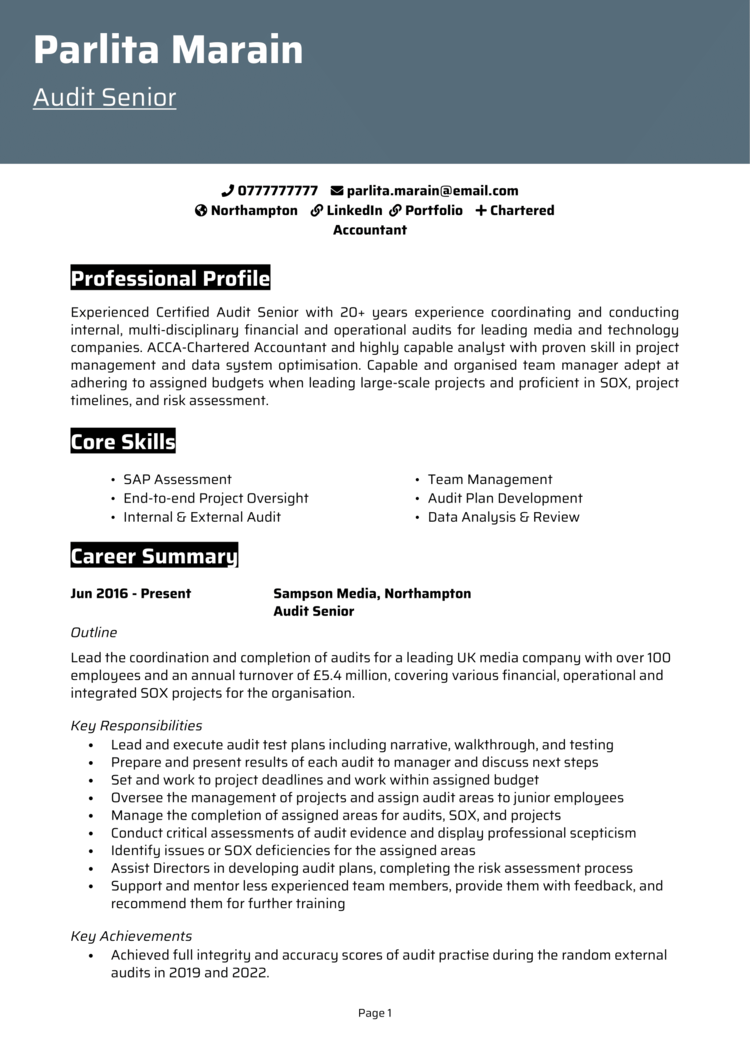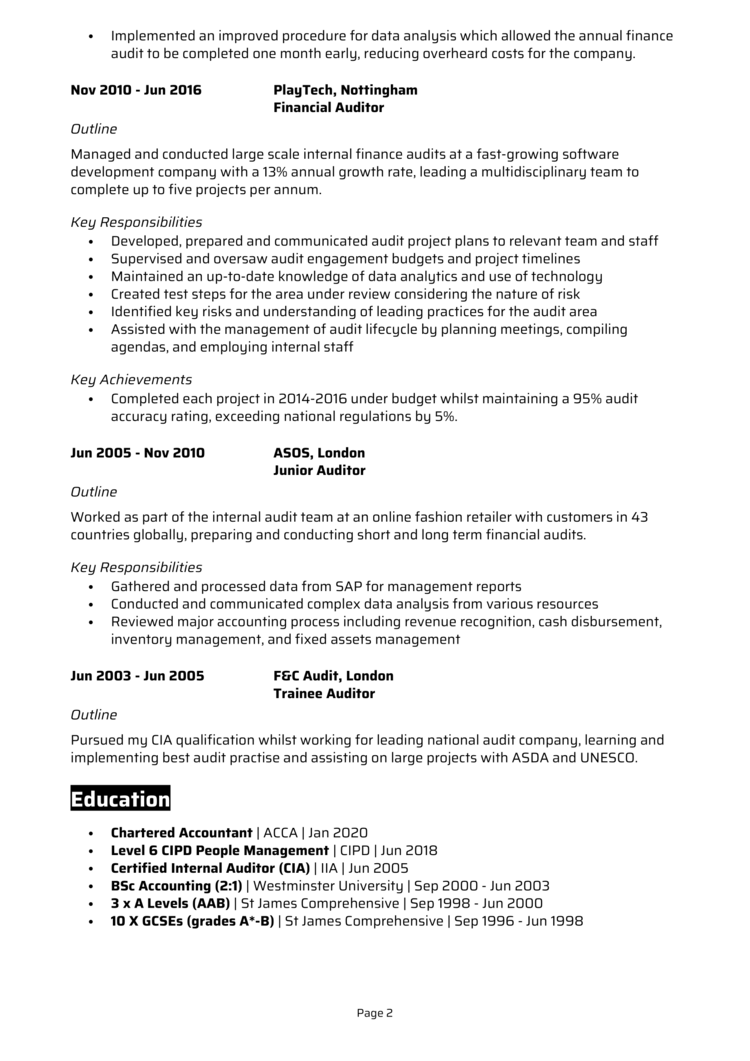 This is a good example of a Audit Senior CV which contains all of the information that a hiring manager will need to be impressed, and presents it in a well- structured, easy-to-read format.
Take some time to study and understand this CV, and refer to it throughout the writing of your own CV for best results.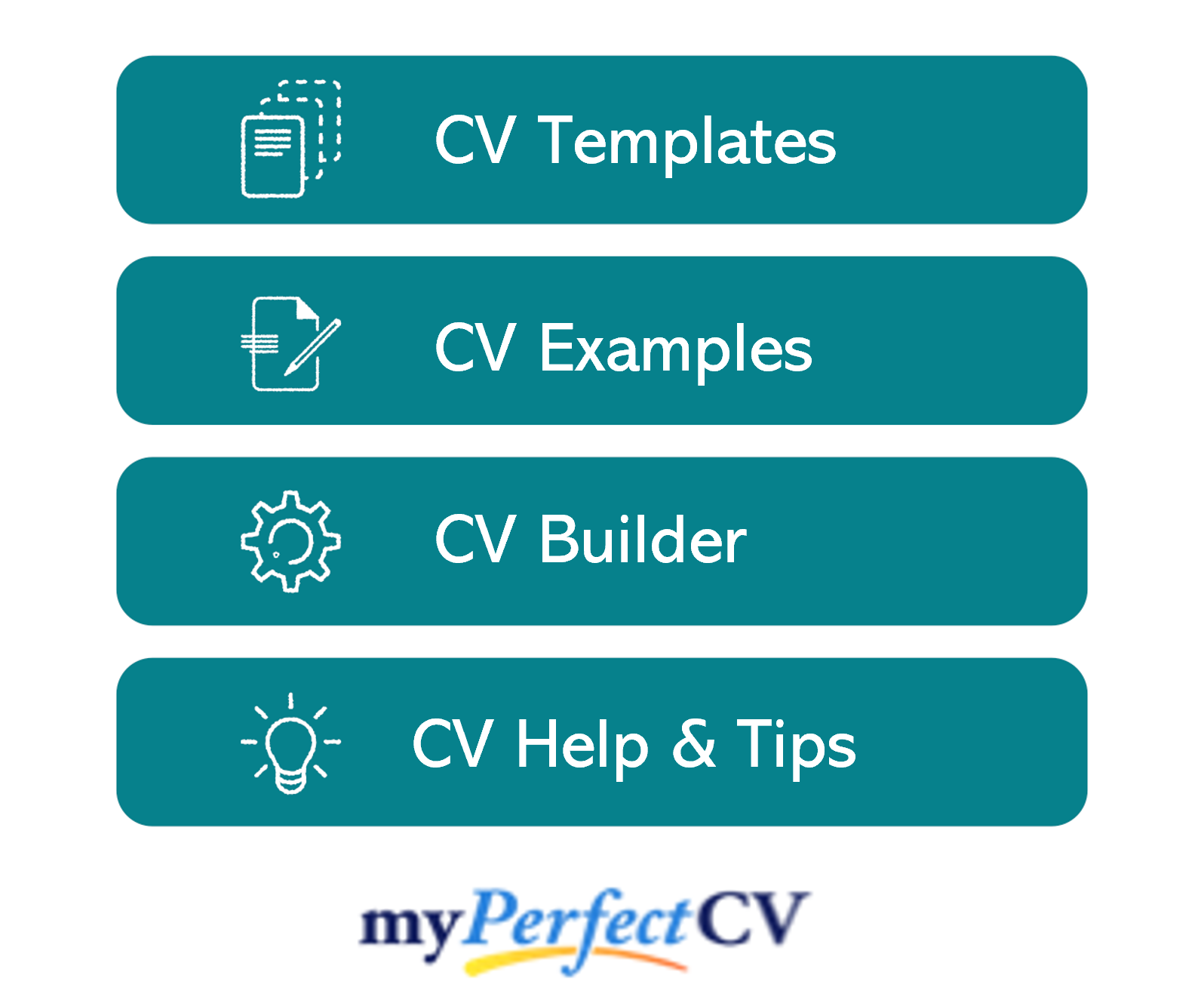 Audit Senior CV format and structure
Think your CV is just about the content within it? Think again.
Your CV needs to look professional and be easy for recruiters to read, meaning the structure and format of your CV are just as important as the written content within it.
Facilitate ease of reading by using a simple structure which allows anybody to easily navigate your experience.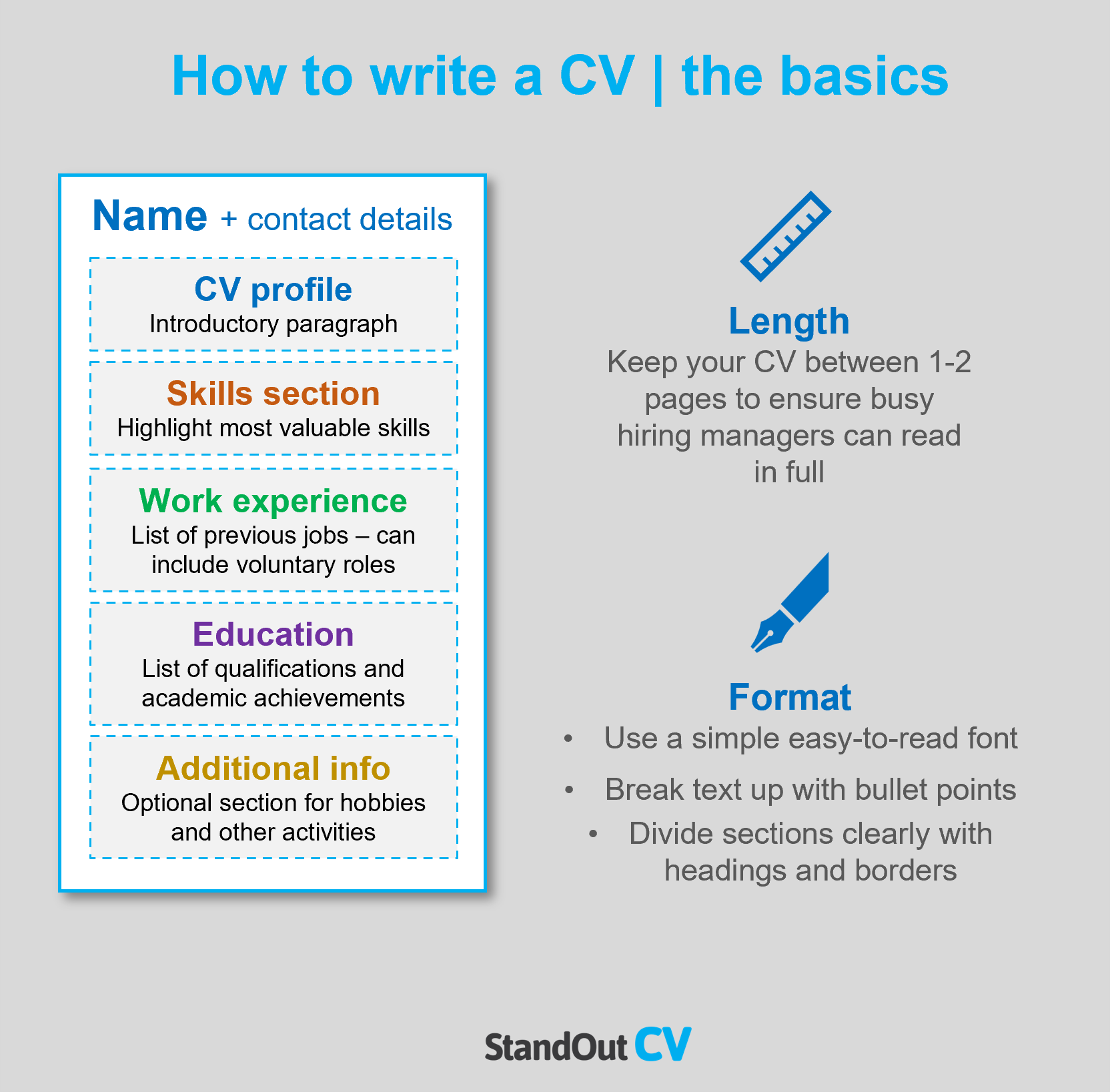 Tips for formatting your Audit Senior CV
Length: If you want to hold the reader's attention and ensure your CV isn't yawn-worthy, it's best to stick to two sides of A4 or less. This is more than enough room to highlight why you're a good match for the role – anything more can quickly become tedious!
Readability: Recruiters appreciate CVs that they can quickly scan through without trouble. Ensure yours makes the cut by formatting your headings for attention (bold or coloured fonts should do the trick) and breaking up long paragraphs into smaller chunks or short, snappy bullet points.
Design & format: Your CV needs to look professional, sleek and easy to read. A subtle colour palette, clear font and simple design are generally best for this, as fancy designs are often harder to navigate.
Photos: Profile photos or aren't a requirement for most industries, so you don't need to add one in the UK – but if you do, just make sure it looks professional
Quick tip: Creating a professional CV style can be difficult and time-consuming when using Microsoft Word or Google Docs. To create a winning CV quickly, try our partner's CV Builder and use one of their eye-catching professional CV templates.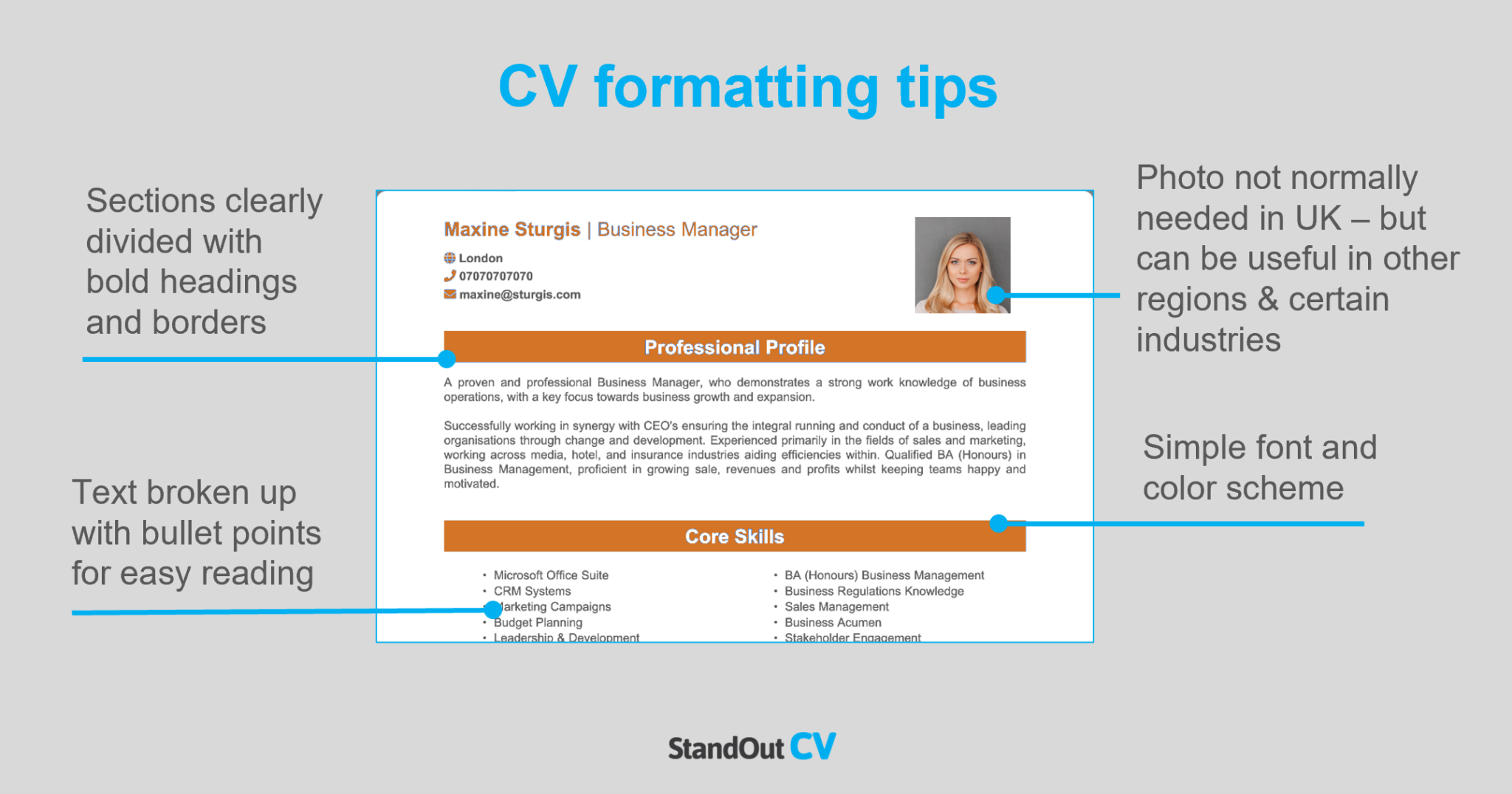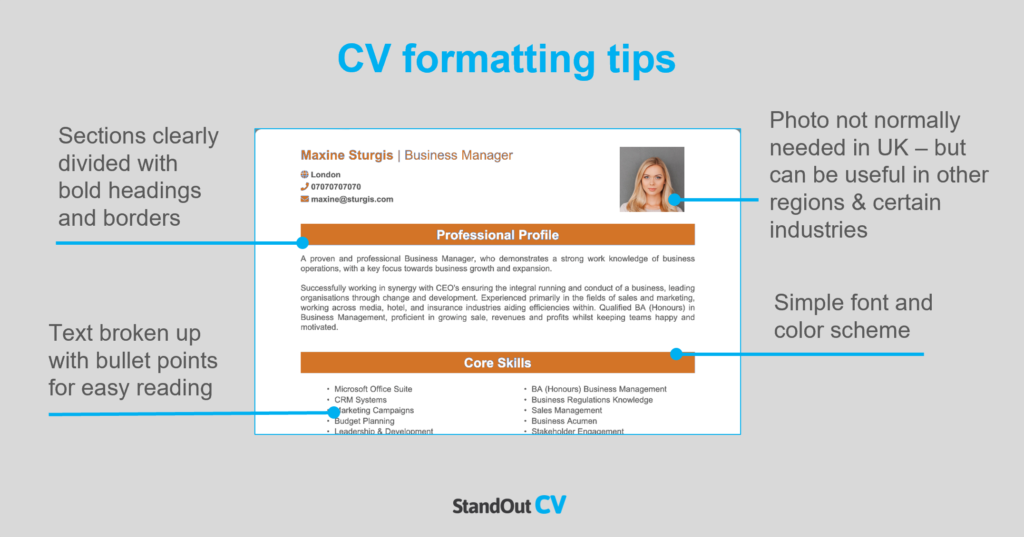 CV structure
Divide your CV into the following major sections when writing it:
Name and contact details – Head your CV with your name and contact details, to let the reader know who you are and how to contact you.
CV profile – A brief paragraph which summarises your skills and experience and highlights why you're a good match for the role.
Core skills list – A snappy, bullet-pointed list of your most relevant skills.
Work experience – A structured list of your work experience in reverse chronological order.
Education – A summary of any relevant qualifications or professional training you've completed.
Hobbies and interests – An optional section, which should only be used if your hobbies are relevant to the jobs you're applying to.
Now you understand the basic layout of a CV, here's what you should include in each section of yours.
Contact Details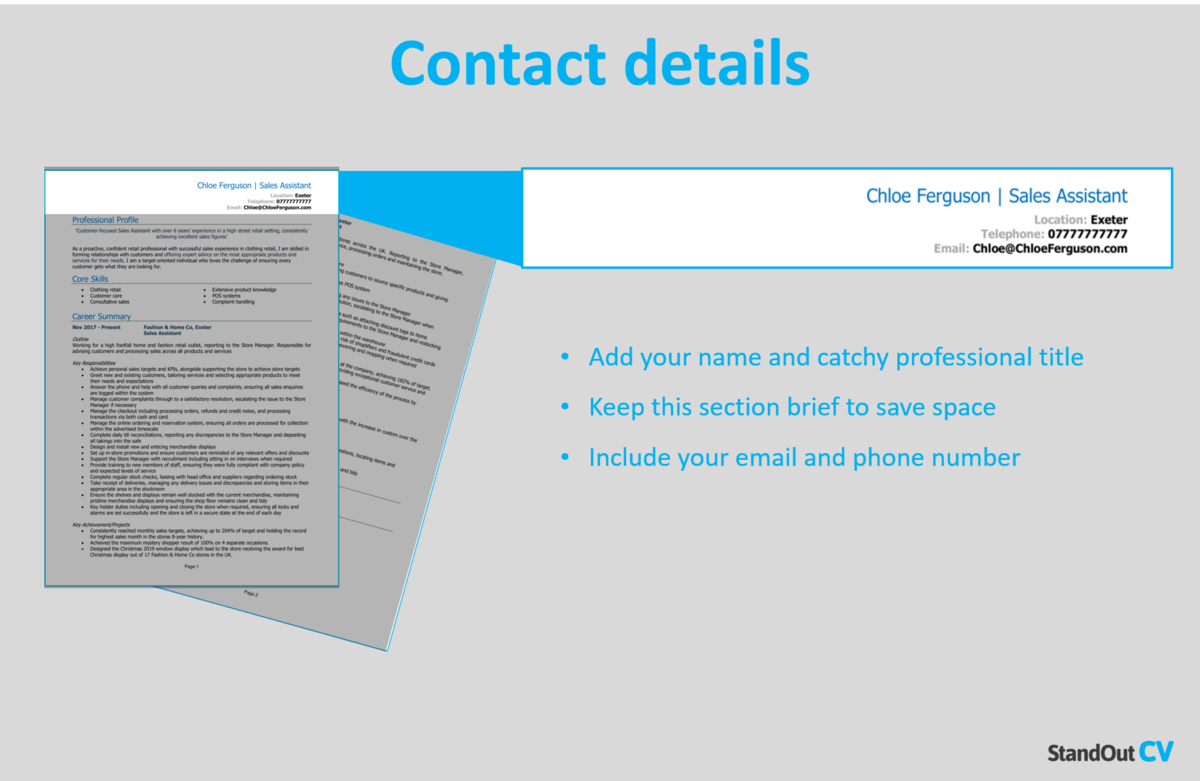 Start off your CV with a basic list of your contact details.
Here's what you should include:
Mobile number
Email address – It's often helpful to make a new email address, specifically for your job applications.
Location – Share your town or city; there's no need for a full address.
LinkedIn profile or portfolio URL – Make sure the information on them is coherent with your CV, and that they're up-to-date
Quick tip: Delete excessive details, such as your date of birth or marital status. Recruiters don't need to know this much about you, so it's best to save the space for your other CV sections.
Audit Senior CV Profile
Your CV profile is basically a short introductory paragraph, which summarises your key selling points and highlights why you'd make a good hire.
So, write a well-rounded summary of what you do, what your key skills are, and what relevant experience you have.
It needs to be short, snappy and punchy and, ultimately, entice the reader to read the rest of your CV.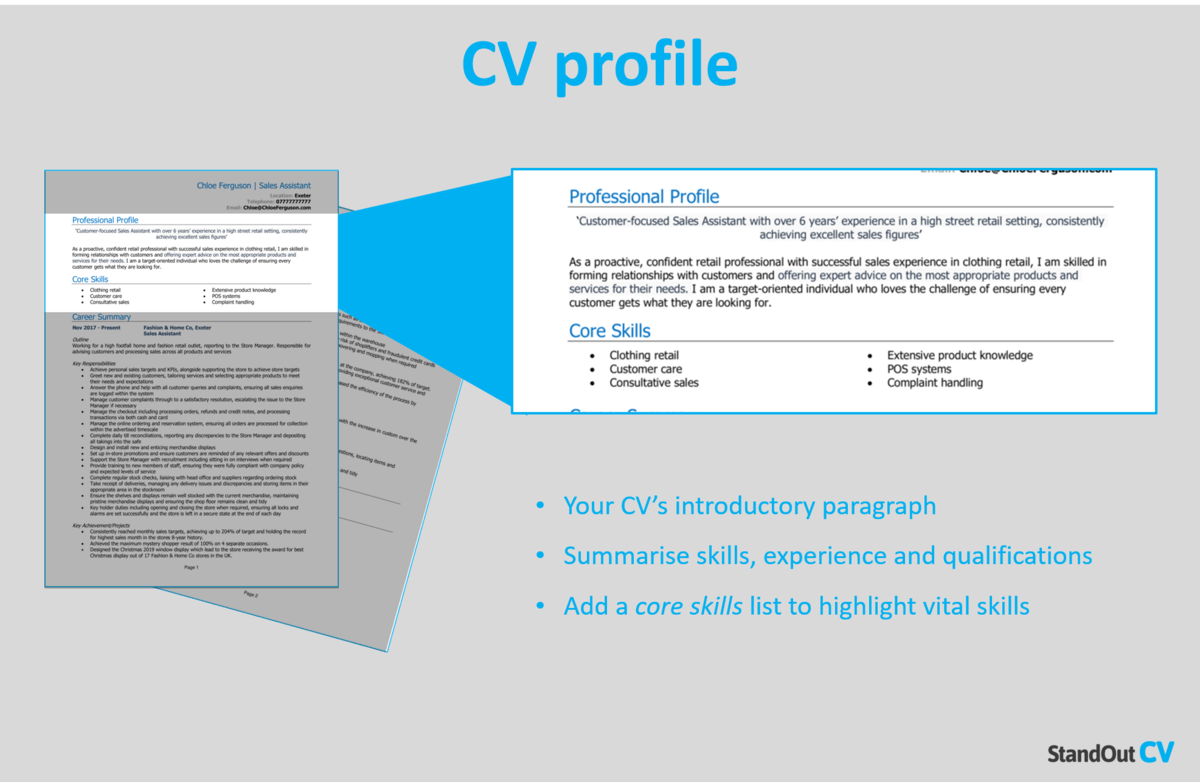 How to write a good CV profile:
Make it short and sharp: When it comes to CV profile length, less is more, as recruiters are often time-strapped. Aim for around of 3-5 persuasive lines.
Tailor it: Recruiters can spot a generic, mass-produced CV at a glance – and they certainly won't be impressed! Before you write your profile (and CV as a whole), read through the job advert and make a list of any skills, knowledge and experience required. You should then incorporate your findings throughout your profile and the rest of your CV.
Don't add an objective: Avoid discussing your career goals in your CV profile – if you think they're necessary, briefly mention them in your cover letter instead.
Avoid generic phrases: Focus on fact, not fluff. Phrases like "Committed and enthusiastic thought-leader" and "Dynamic problem solver" might sound fancy, but they'll do nothing for your application. Not only do they sound cheesy, but they have no substance – stick to real skills and facts
Example CV profile for Audit Senior
Experienced Certified Audit Senior with 20+ years' experience coordinating and conducting internal, multi-disciplinary financial and operational audits for leading media and technology companies. ACCA-Chartered Accountant and highly capable analyst with proven skill in project management and data system optimisation. Capable and organised team manager adept at adhering to assigned budgets when leading large-scale projects and proficient in SOX, project timelines, and risk assessment.
What to include in your Audit Senior CV profile?
Experience overview: To give employers an idea of your capabilities, show them your track record by giving an overview of the types of companies you have worked for in the past and the roles you have carried out for previous employers – but keep it high level and save the details for your experience section.
Targeted skills: Make your most relevant Audit Senior key skills clear in your profile. These should be tailored to the specific role you're applying for – so make sure to check the job description first, and aim to match their requirements as closely as you can.
Important qualifications: If the job postings require specific qualifications, it is essential to incorporate them in your profile to ensure visibility to hiring managers.
Quick tip: If you are finding it difficult to write an attention-grabbing CV profile, choose from hundreds of pre-written profiles across all industries, and add one to your CV with one click in our partner's CV Builder. All profiles are written by recruitment experts and easily tailored to suit your unique skillset.
Core skills section
In addition to your CV profile, your core skills section provides an easily digestible snapshot of your skills – perfect for grabbing the attention of busy hiring managers.
As Audit Senior jobs might receive a huge pile of applications, this is a great way to stand out and show off your suitability for the role.
It should be made up of 2-3 columns of bullet points and be made up of skills that are highly relevant to the jobs you are targeting.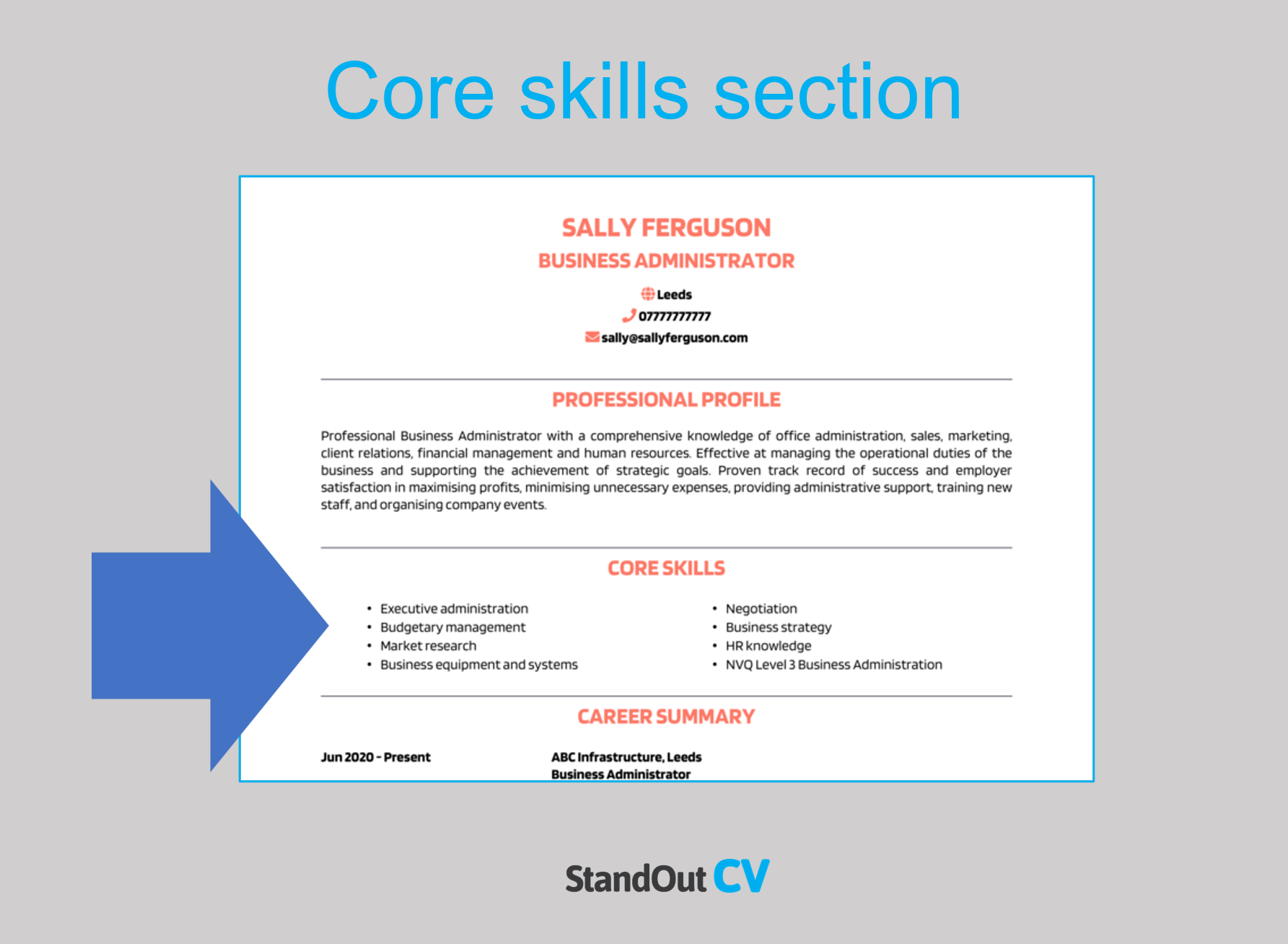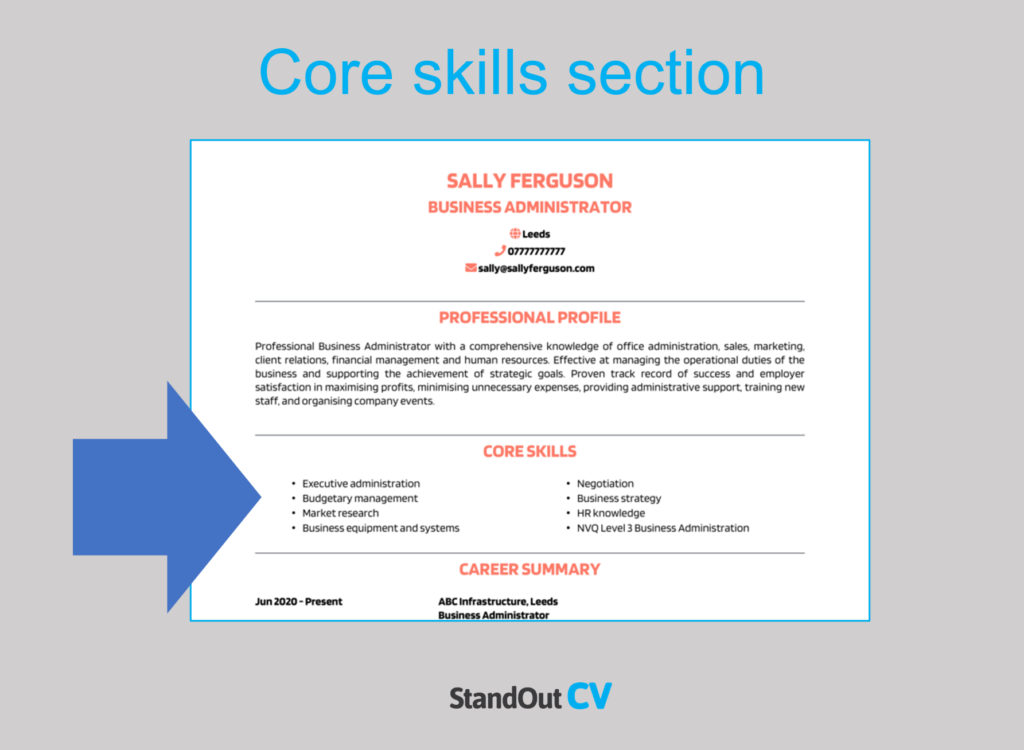 Important skills for your Audit Senior CV
Financial Statement Analysis – Analysing complex financial statements and identifying potential risks or discrepancies.
Audit Planning and Execution – Planning and executing audits, including determining scope, identifying key audit areas, and developing audit programs.
Risk Assessment and Mitigation – Assessing and mitigating risks associated with financial reporting, internal controls, and business operations.
Internal Control Evaluation – Utilising knowledge of internal control frameworks to assess the effectiveness of internal controls within an organisation.
Audit Procedures and Techniques – Performing audit procedures, including substantive testing, analytical procedures, and sampling techniques.
Regulatory Compliance – Maintaining an in-depth understanding of relevant regulatory requirements, such as UK GAAP (Generally Accepted Accounting Principles) and IFRS (International Financial Reporting Standards).
Data Analytics – Utilising data analytics tools and techniques to analyse large datasets, identify trends, and detect anomalies.
Team Management and Leadership – Managing and leading audit teams, providing guidance, and reviewing the work of junior team members.
Reporting and Presentation – Effectively communicating audit findings, preparing audit reports, and presenting to clients.
Project Management – Prioritising tasks, meeting deadlines, and effectively managing multiple audit engagements.
Quick tip: Our partner's CV Builder has thousands of in-demand skills for all industries and professions, that can be added to your CV in seconds – This will save you time and ensure you get noticed by recruiters.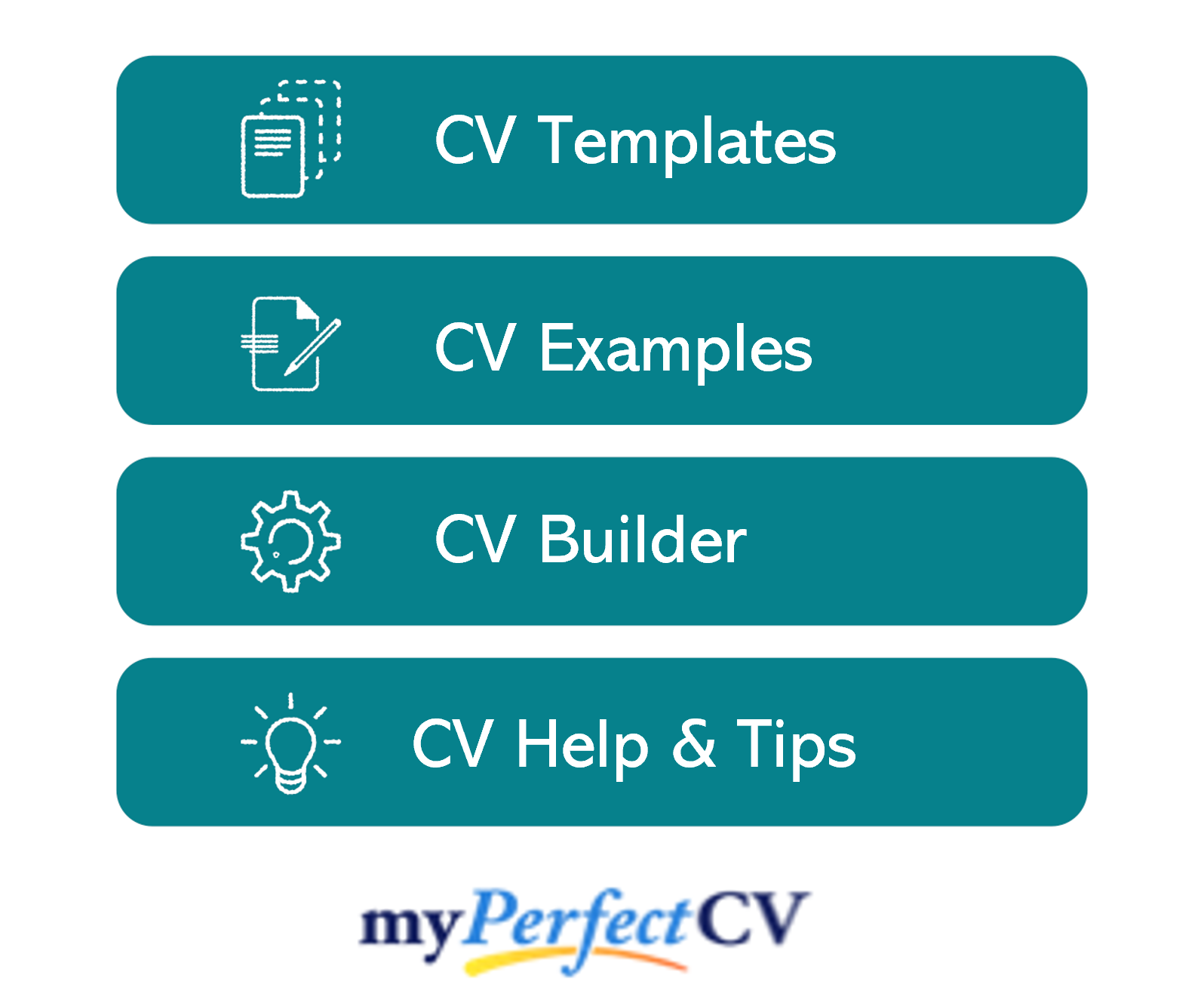 Work experience
Recruiters will be itching to know more about your relevant experience by now.
Kick-start this section with your most recent (or current) position, and work your way backwards through your history.
You can include voluntary and freelance work, too – as long as you're honest about the nature of the work.
Structuring each job
Whilst writing your CV, it's essential to look at it from the eyes of a recruiter.
If they're met with giant blocks of text which are impossible to navigate, they might get frustrated and skip onto the next CV.
Instead, make use of the 3-step structure shown below, to give them a pleasant reading experience.
Outline
Start with a solid introduction to your role as a whole, in order to build some context.
Explain the nature of the organisation you worked for, the size of the team you were part of, who you reported to and what the overarching purpose of your job was.
Key responsibilities
Next up, you should write a short list of your day-to-day duties within the job.
Recruiters are most interested in your sector-specific skills and knowledge, so highlight these wherever possible.
Key achievements
Round up each role by listing 1-3 key achievements, accomplishments or results.
Wherever possible, quantify them using hard facts and figures, as this really helps to prove your value.
Sample job description for Audit Senior CV
Outline
Lead the coordination and completion of audits for a leading UK media company with over 100 employees and an annual turnover of £5.4 million, covering various financial, operational and integrated SOX projects for the organisation.
Key Responsibilities
Lead and execute audit test plans including narrative, walkthrough, and testing
Prepare and present results of each audit to manager and discuss next steps
Set and work to project deadlines and work within assigned budget
Oversee the management of projects and assign audit areas to junior employees
Quick tip: Create impressive job descriptions easily in our partner's CV Builder by adding pre-written job phrases for every industry and career stage.

Education section
At the bottom of your CV is your full education section. You can list your formal academic qualifications, such as:
As well as any specific Audit Senior qualifications that are essential to the jobs you are applying for.
Note down the name of the qualification, the organisation at which you studied, and the date of completion.
Hobbies and interests
The hobbies and interests CV section isn't mandatory, so don't worry if you're out of room by this point.
However, if you have an interesting hobby, or an interest that could make you seem more suitable for the role, then certainly think about adding.
Be careful what you include though… Only consider hobbies that exhibit skills that are required for roles as a Audit Senior, or transferable workplace skills.
There is never any need to tell employers that you like to watch TV and eat out.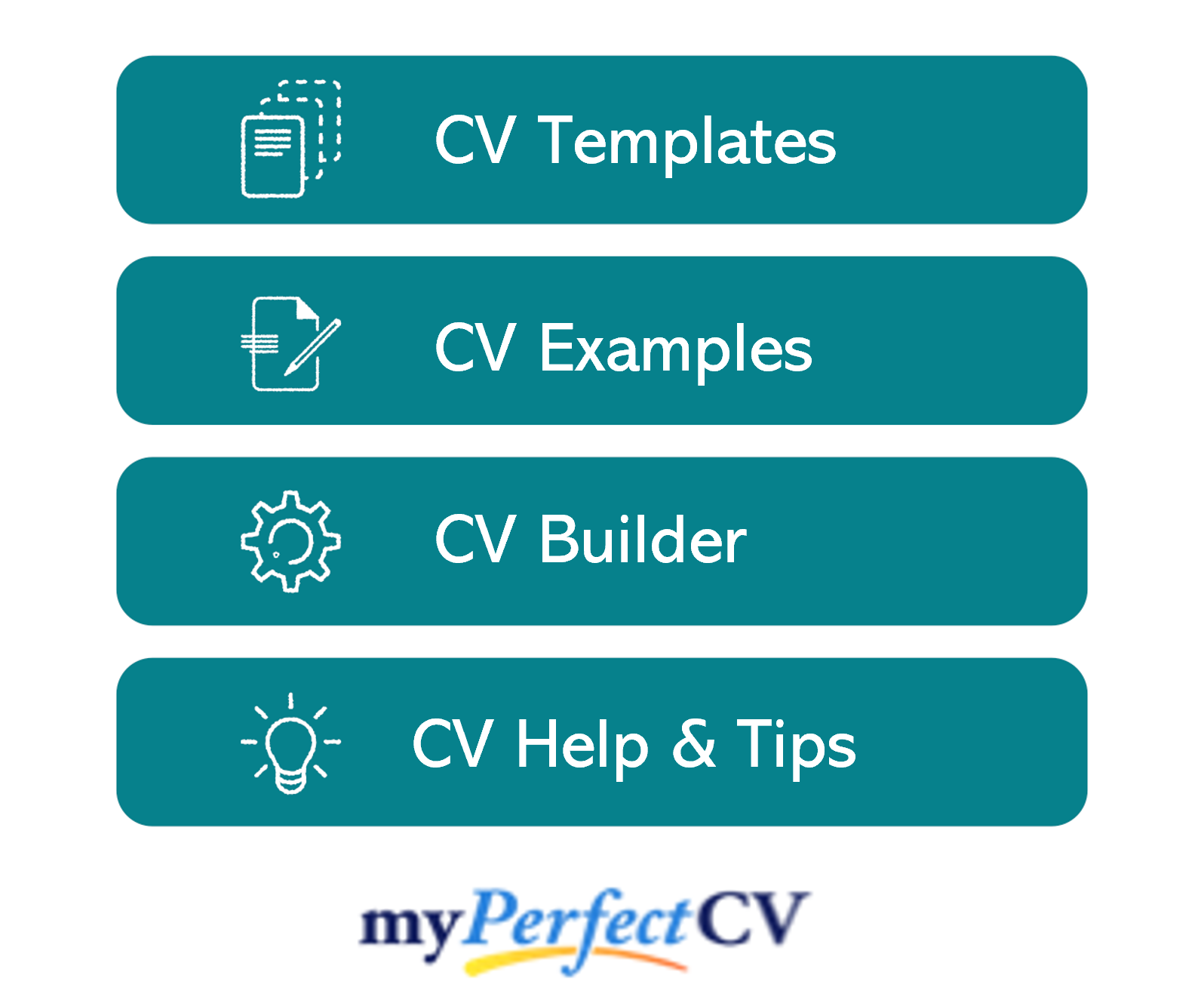 An interview-winning CV for a Audit Senior role, needs to be both visually pleasing and packed with targeted content.
Whilst it needs to detail your experience, accomplishments and relevant skills, it also needs to be as clear and easy to read as possible.
Remember to research the role and review the job ad before applying, so you're able to match yourself up to the requirements.
If you follow these guidelines and keep motivated in your job search, you should land an interview in no time.
Best of luck with your next application!