Your life is dedicated to planning and developing great content, so now you're ready to be VP, why does writing a resume feel so tricky?
With so much resting on this one document, being nervous is understandable. But we can help.
Make the most of our step-by-step guide and Vice President of Content resume example in the guide below.
Contents
| | |
| --- | --- |
| How to write a VP of Content resume | |

VP of Content Resume Example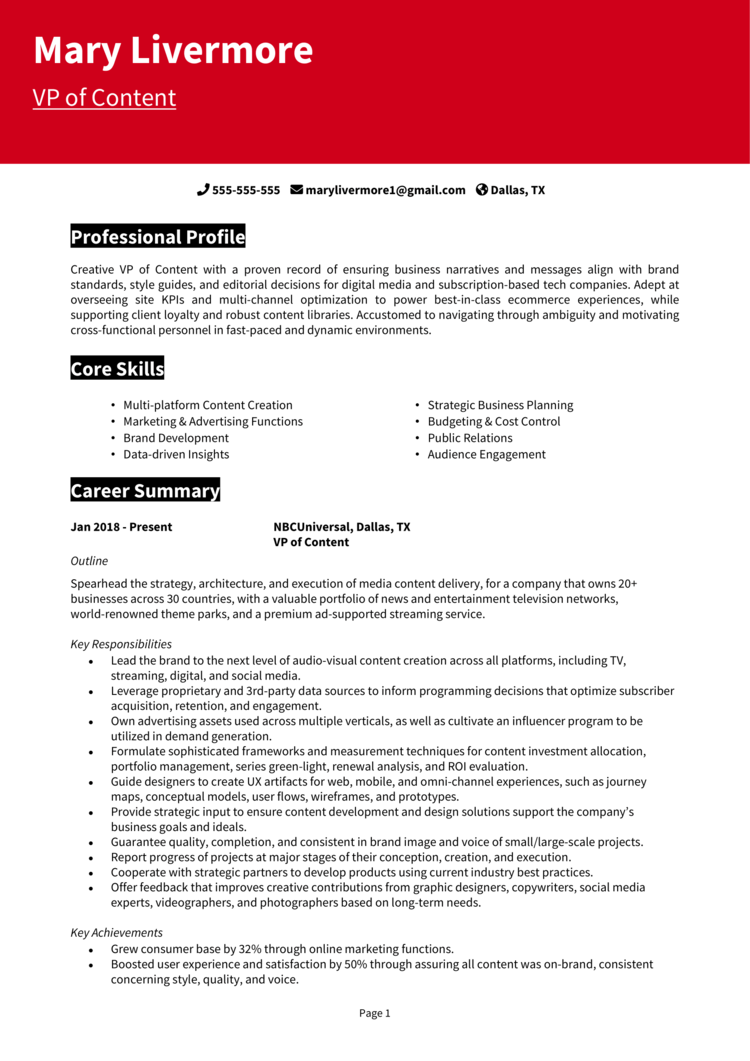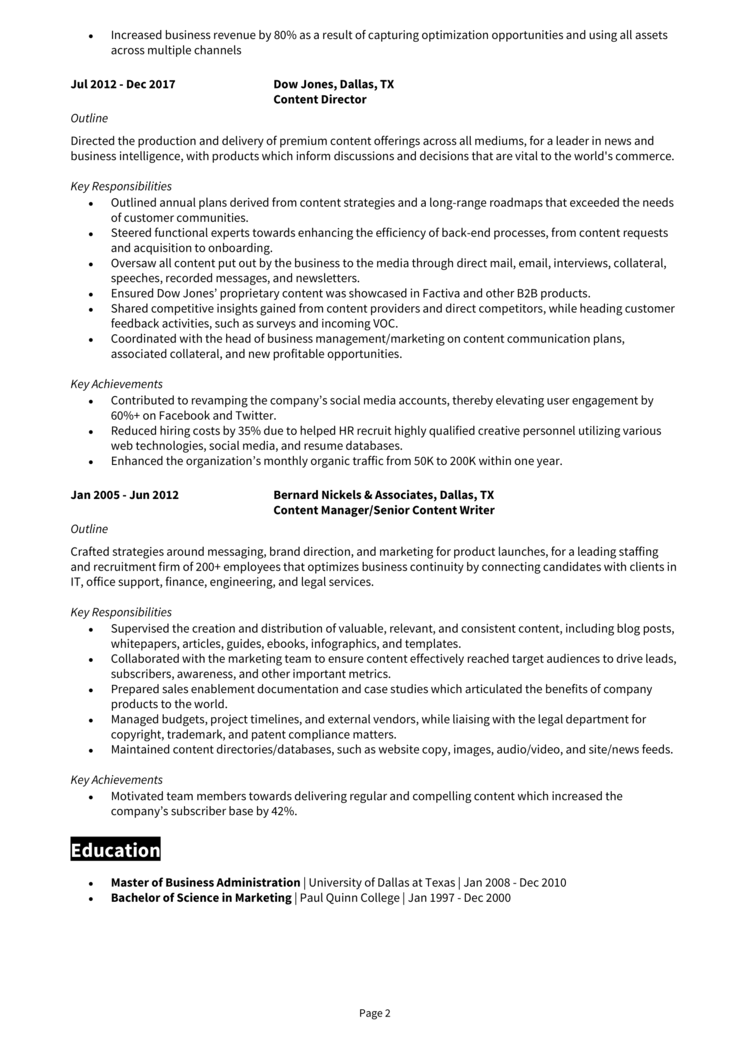 This VP of Content resume example gives you a good idea of how a good VP of Content resume should look and read.
The information is presented professionally and the content is well structured to ensure that time-strapped recruiters and hiring managers can find the important skills and knowledge quickly.
Refer to this example as you write your own resume.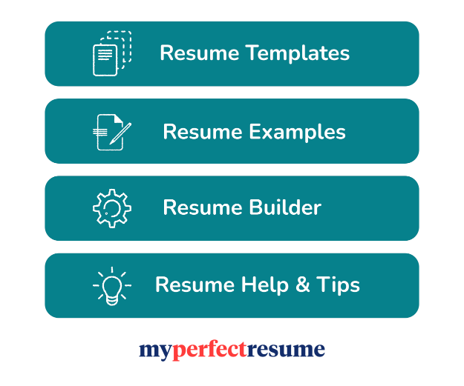 VP of Content resume layout and format
If you want to get noticed in the job market, you have to pay attention to the format and layout of your resume.
Essentially your resume needs to look highly polished, and provide hiring managers with an easy reading experience.
Use these resume formatting tips to get a head start on this.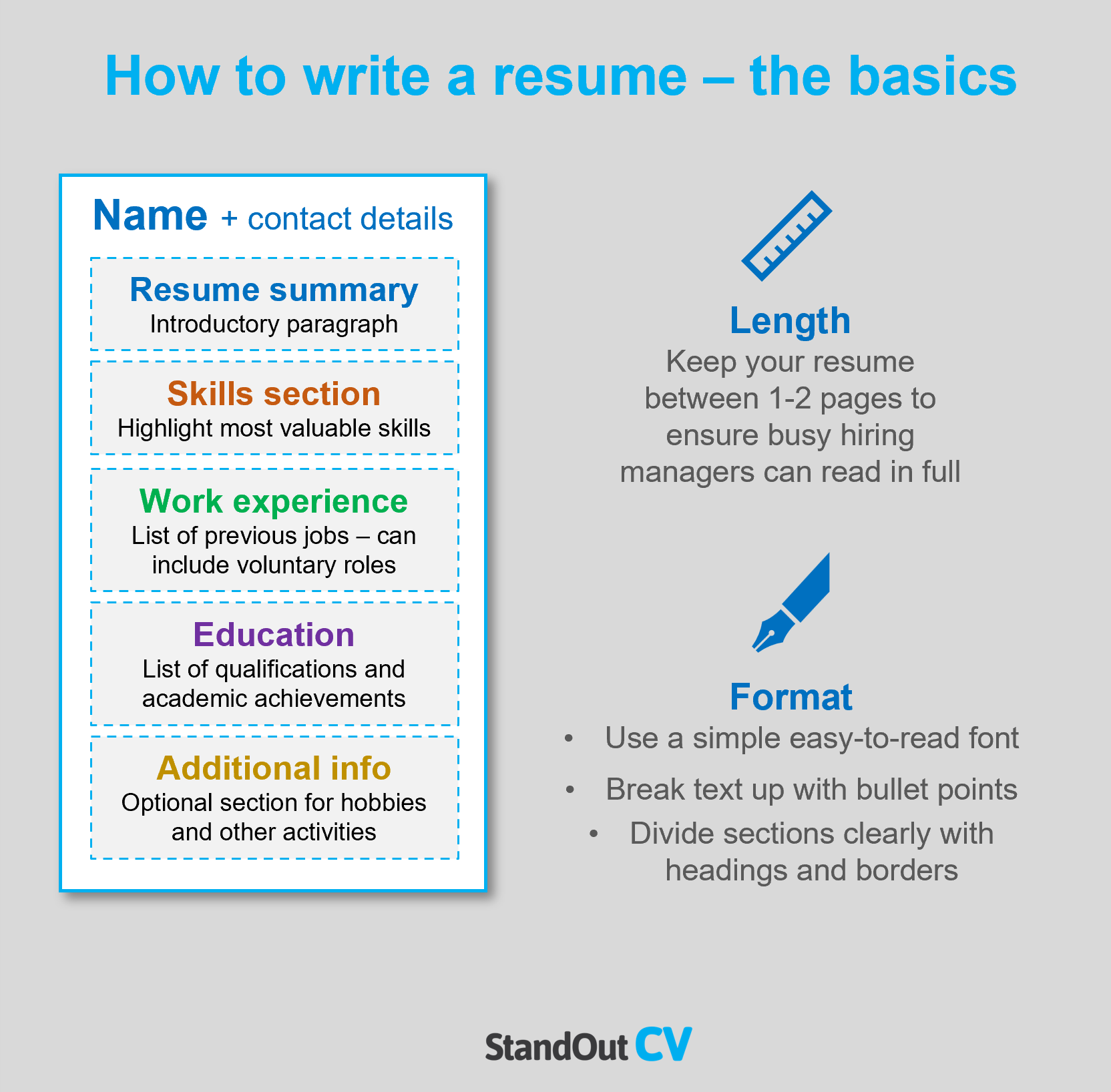 Formatting your resume for success
Length: Keep your resume to 2 pages or under. You've probably heard that recruiters and hiring managers don't have lots of time to read every resume, so keep yours brief if you want to ensure that they read all of the important info in yours.
Font & readability: Simplicity and a pleasant reading experience are crucial if you want to highlight your most valuable skills to recruiters. Use a clear font (avoid fancy ones) and break up the text in your resume with bullet points to ensure information can be easily consumed.
Layout & Structure: Allow recruiters to skim through your resume with ease, by dividing the page into clear sections with headings and borders. The design of your resume should be eye-catching but not overly complex – keep the style and color scheme simple and clean.
Photos: In the USA adding a photo to your resume is optional – you don't have to do it, but it can be a nice way to get your personality across.
Quick tip: Achieving a professional look for your resume can be difficult and time-consuming. If you want to create an attractive resume quickly, try our partner's Resume Builder and use one of their eye-catching resume templates.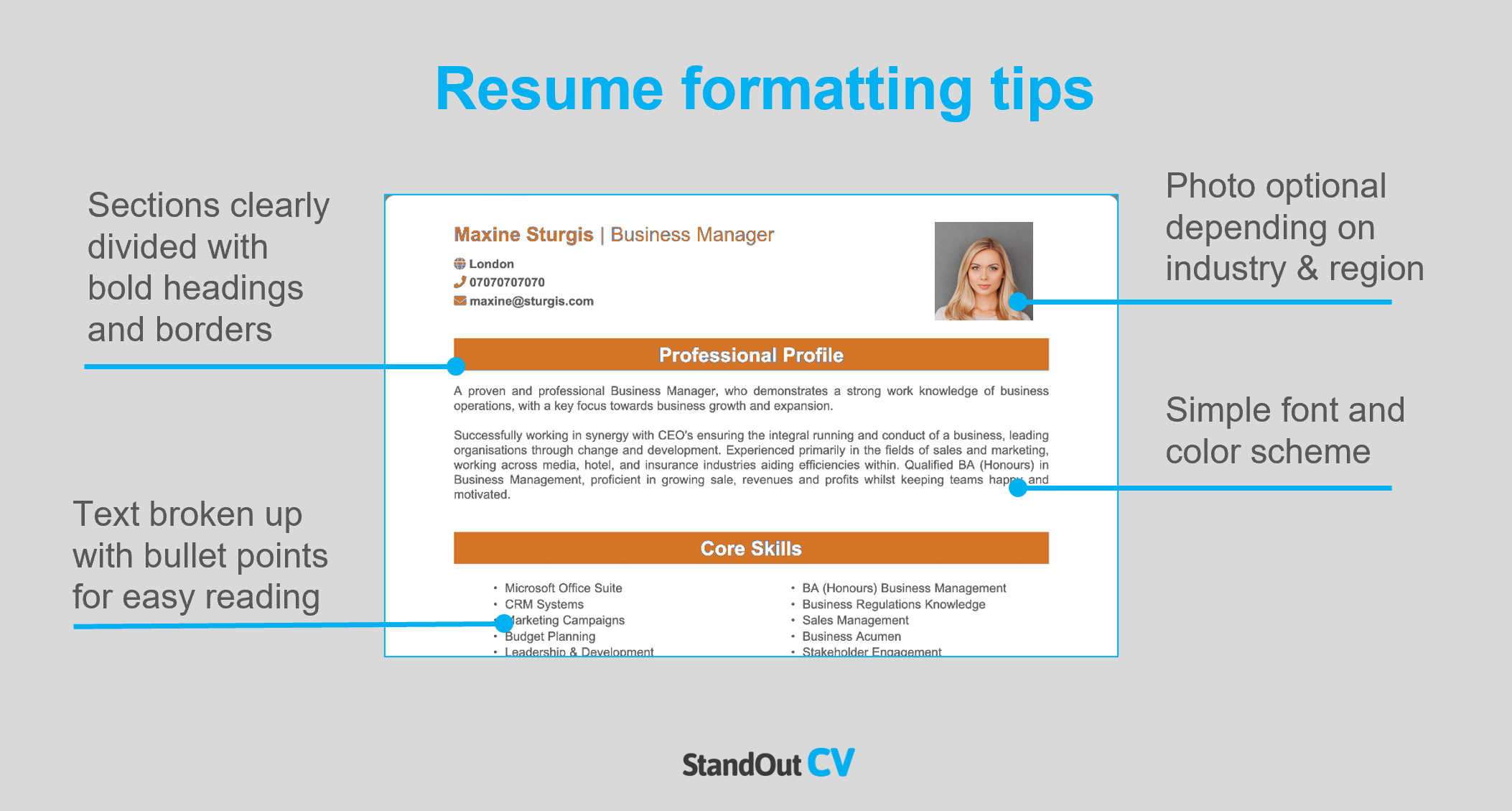 Resume layout
Include the following sections when you write your resume.
Name and contact details – Make it easy for employers to contact you, by putting these at the top.
Resume summary – An intro paragraph sitting at the top of your resume, summarizing the reasons why you should be hired.
Skills section – A short snappy list of your most important skills, that can be quickly digested
Work experience – Reverse chronological list of your previous jobs – voluntary work and college placements can be included if you have no paid experience.
Education – List your qualifications and professional training.
Additional info – An optional section for things like hobbies and interests.
Here's what to include in each part of your resume.
Contact Details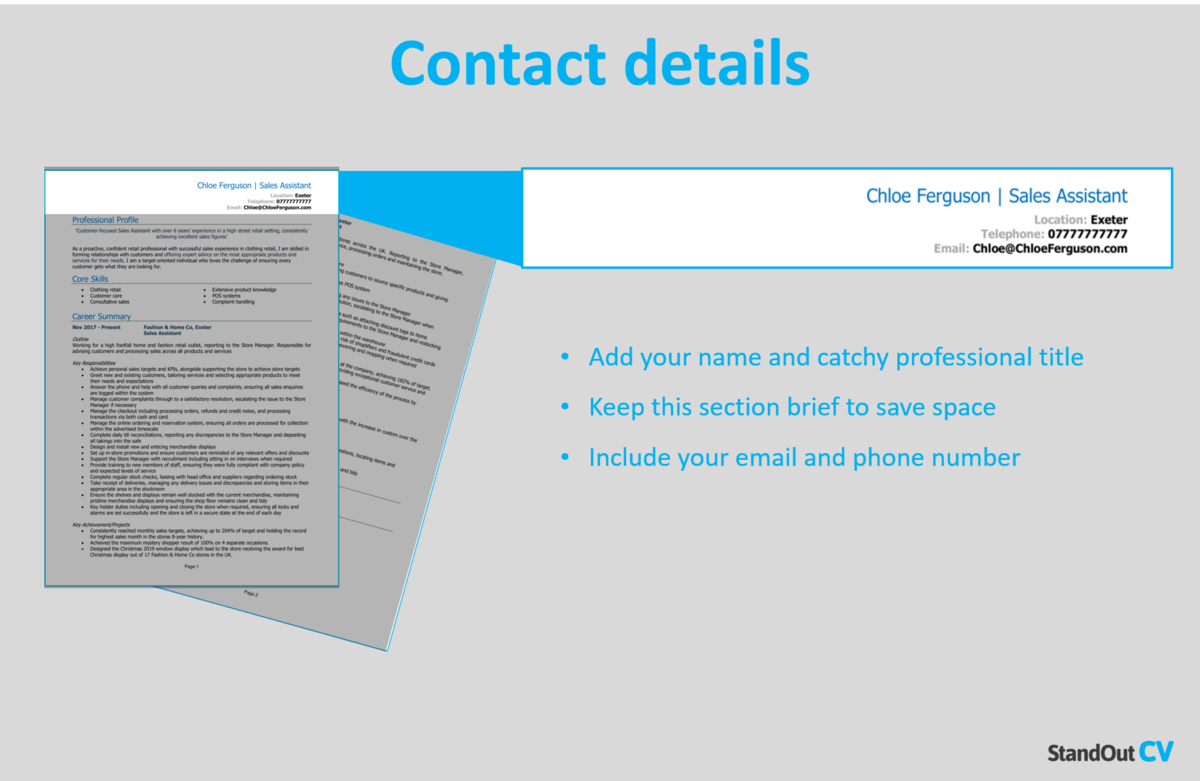 Add your name and contact details to the very top of your resume, making it easy for recruiters to get in touch
Name and profession title
Cell phone number – or another number you can answer quickly
Location – Add your local area such as San Diego or New York – not your full address as that will take up too much space.
Email address – Use your name or close variation – no nicknames from high school.
You can add a link to your LinkedIn profile if you have one – you do not need to include personal details like date of birth or marital status.
VP of Content Resume Summary
The resume summary is a short paragraph at the top of your resume, and it's purpose is to grab recruiter's attention and make sure they keep reading it.
To make your summary work, ensure that you provide a high-level summary of your skills and experience – and tailor it to reflect the requirements of the jobs you are applying for.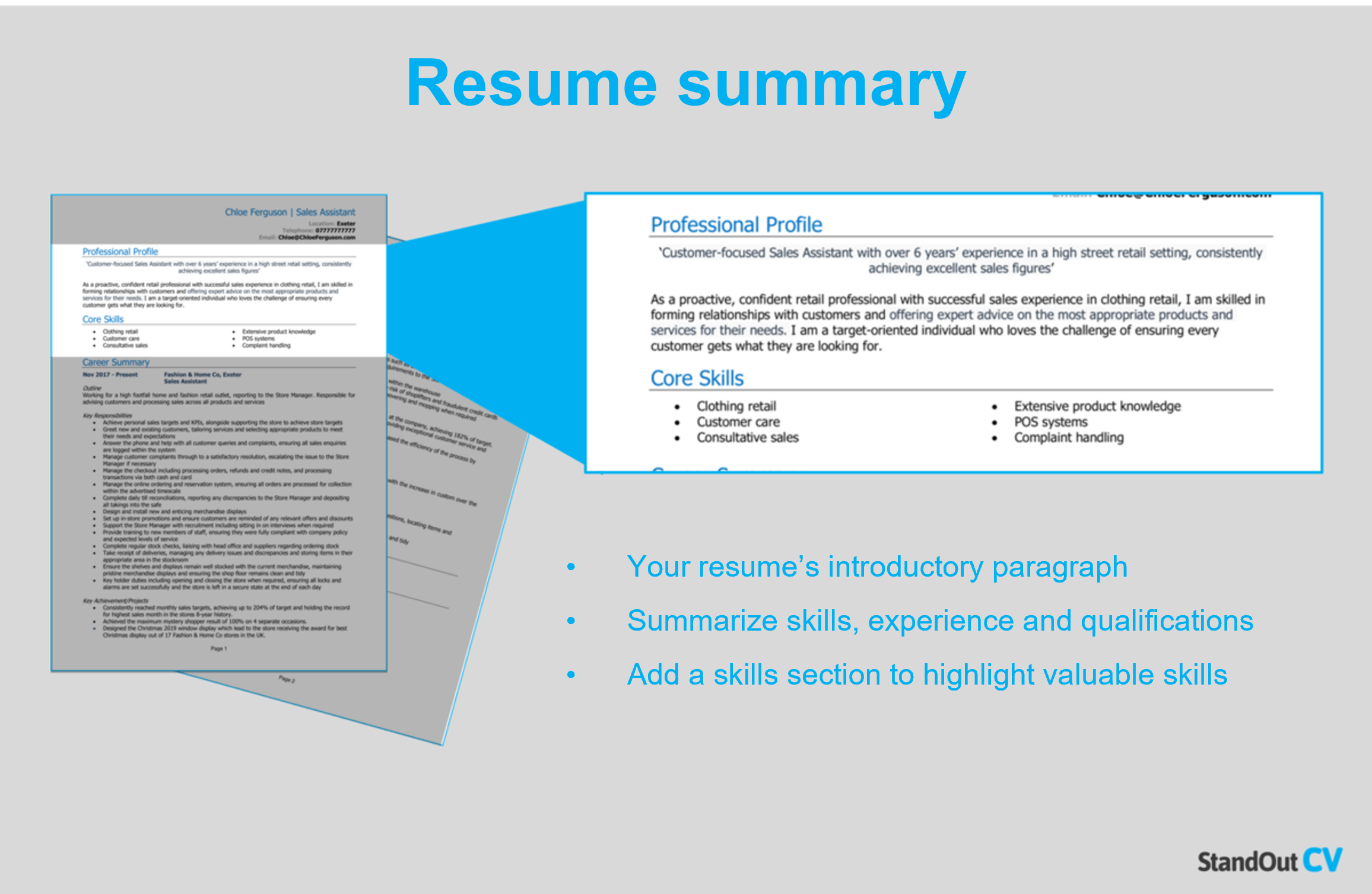 How to create a resume summary that will get you noticed:
Keep it short: Your summary is intended to be a high-level introduction to hook readers' attention, so keep it brief (4-7 lines) – save the details for later in your resume.
Tailor to target jobs: Optimize your summary to match the requirements of your target jobs, by mirroring the key words from the job description as closely as possible.
Avoid using cliches: Recruiters always see cringey cliches like "hardworking guru who works well in a team or individually" – they don't mean much to anyone, so focus your summary on tangible skills and experience.
Example resume summary for VP of Content
Creative VP of Content with a proven record of ensuring business narratives and messages align with brand standards, style guides, and editorial decisions for digital media and subscription-based tech companies. Adept at overseeing site KPIs and multi-channel optimization to power best-in-class eCommerce experiences, while supporting client loyalty and robust content libraries. Accustomed to navigating through ambiguity and motivating cross-functional personnel in fast-paced and dynamic environments.
What to include in your VP of Content resume summary?
Summary of experience: Provide an overview of the type of work you have done in the past and the impact you have made at previous employers.
Relevant skills: Incorporate your highly relevant skills for Vice President of Content jobs to exhibit your suitability as soon as your resume is opened.
Qualifications: If your job requires any qualifications such as a professional course or a college degree, mention it briefly in your summary.
Quick tip: Choose from hundreds of pre-written summaries across all industries, and add one to your resume with one-click in our partner's Resume Builder. All written by recruitment experts and easily tailored to suit your unique skillset and style.
Core skills section
In addition to your resume summary, your core skills section provides an easily digestible snapshot of your skills – perfect for grabbing the attention of busy hiring managers.
As VP of Content jobs might receive a huge pile of applications, this is a great way to stand out and show off your suitability for the role.
It should be made up of 2-3 columns of bullet points and be made up of skills that are highly relevant to the jobs you are targeting.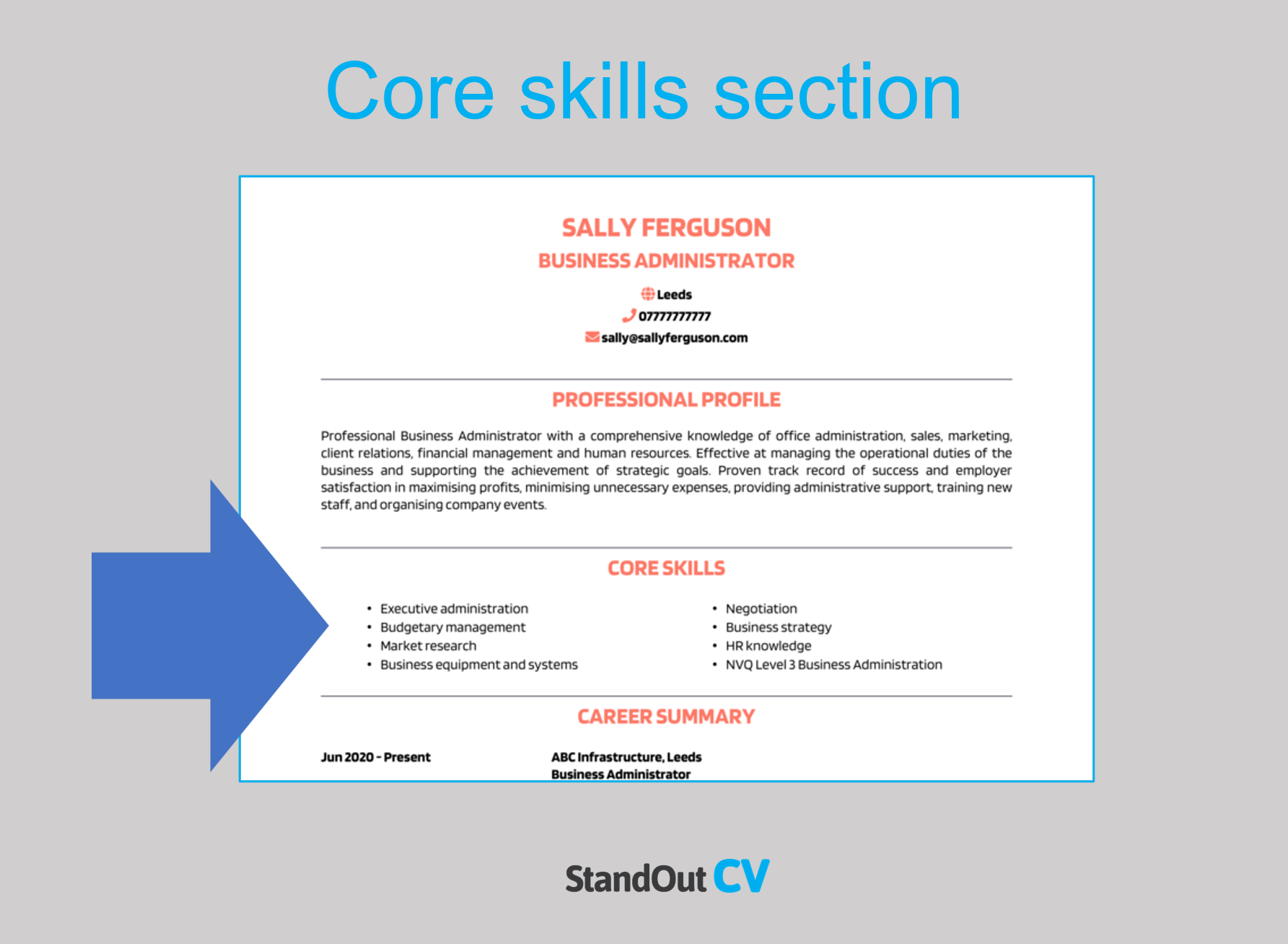 Best skills for your VP of Content resume
Strategic planning – Planning and executing content strategies that meet business objectives and align with the company's overall goals.
Team management – Leading, inspiring, and managing a team of content creators, editors, and strategists to produce high-quality and engaging content.
Project management – Managing complex content projects, including timelines, budgets, and resources to ensure that deadlines are met.
Content creation – Creating high-quality and engaging content across multiple formats, including written, visual, and multimedia content.
Audience analysis – Conducting research and analysis to understand the needs and interests of the target audience and tailor content accordingly.
SEO – Understanding search engine optimization best practices to optimize content for better search engine ranking and visibility.
Analytics – Analyzing content performance data and using insights to drive content strategy and improve audience engagement.
Cross-functional communication – Collaborating with cross-functional teams, managing stakeholder relationships, and presenting content strategies and results.
Creativity – Developing innovative content ideas that resonate with the target audience.
Technical proficiency – Using knowledge of content management systems, design software, and other relevant tools to create and manage content effectively.
Quick tip: Our partner's Resume Builder contains thousands of in-demand skills for every profession that can be added to your resume in seconds – saving you time and greatly improving your chances of landing job interviews and getting hired.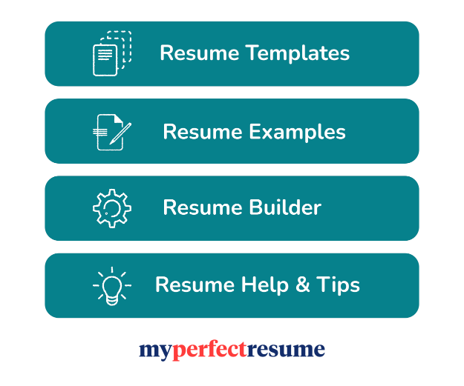 Work experience
Now that you've reeled recruiters in with your awesome summary, it's time to delve into your work experience.
Here you'll list your previous jobs (starting with your most recent and working backward) and showcase how you apply your skills in the workplace.
Provide lots of detail in recent jobs, and less in older roles.
If you have no relevant paid experience, you can include voluntary work and placements – but if you have lots of experience, you can leave out some of the really old jobs.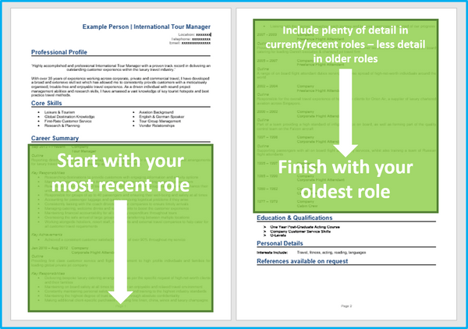 Structuring your jobs
It's easy to overwhelm readers when writing about a job you have been doing for years or even months.
Break the information up like this to keep it simple for recruiters to understand.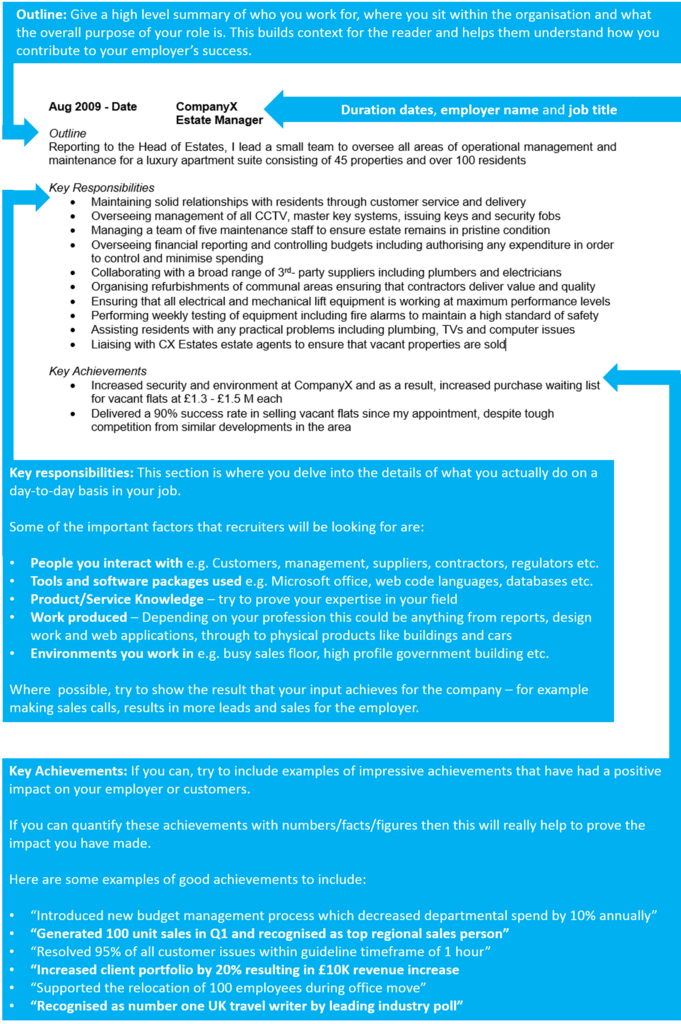 Job outline
Each role description should begin with a qucik summary of the job and company, along with how the job fits into the strucuture of the organization.
Key responsibilities
List your notable responsibilities in short sharp bullet points to demonstrate your input and how you contributed to the organization's success.
Highlight the skills that are most important to the roles you are applying for.
Key achievements
Round off each job by adding some impressive achievements you made in the role.
Anything you've done that has made a big impact on your employer will make a good impression, think; generating revenue, saving costs, or improving a product.
Quantify your achievements with number where possible e.g. "reduced call wait time by 10%"
Example job for VP of Content resume
Outline
Spearhead the strategy, architecture, and execution of media content delivery, for a company that owns 20+ businesses across 30 countries, with a valuable portfolio of news and entertainment television networks, world-renowned theme parks, and a premium ad-supported streaming service.
Key Responsibilities
Lead the brand to the next level of audio-visual content creation across all platforms, including TV, streaming, digital, and social media.
Leverage proprietary and 3rd-party data sources to inform programming decisions that optimize subscriber acquisition, retention, and engagement.
Own advertising assets used across multiple verticals, as well as cultivate an influencer program to be utilized in demand generation.
Formulate sophisticated frameworks and measurement techniques for content investment allocation, portfolio management, series green-light, renewal analysis, and ROI evaluation.
Quick tip: Create impressive job descriptions easily in our partner's Resume Builder by adding pre-written job phrases for every industry and career stage.

Education section
Near the end of your resume add your education section
Experienced candidates should keep it brief and focus on professional qualifications – and junior candidates can include high school diplomas, college degrees etc.
Additional information
The additional info section is optional but can be useful if you have anything else to add that could benefit your application.
For example, you may have some hobbies and interests that are relevant to your job – or you might have awards or publications to shout about.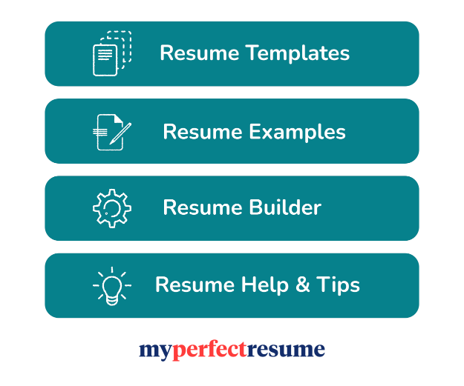 Writing your own VP of Content resume
Following the steps in this guide will help you to create a winning Vice President of Content resume and bag lots of interviews.
If you want some more help through the process, try our partner's Resume Builder for expert guidance and tons of pre-written resume content.
Good luck with your job search!