Got a question about our services or website?
Drop us a message at customer.support@standout-cv.com and we will respond via email ASAP.
You will speak to a real person (never a chat-bot!) and we aim to resolve all queries within 2 working days
Customer support opening hours: Mon – Fri | 9:00am – 5:00pm
(See below for Christmas hours)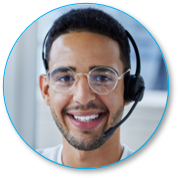 David Atkins
Customer Support
Current issues & updates (Jan 2023)
CV blank when editing (Mac users): Some Mac users are currently experiencing an issue with the CV editing tool – when trying to edit an existing CV the editor appears blank. A fix is being worked on – for a temporary workaround, you can use a different browser such as Chrome or Safari.
FAQs
How do I cancel my subscription? Cancel easily within your account settings – see full guide here.