Are you looking for your next role as a data center technician? Then you must prove to the recruiter you've got what it takes to solve technical issues and maintain the company network.
This is where your resume comes in.
But if your skills lie in configuring computer systems and not writing applications, we can help. Make the most of our writing guide and data center technician resume example below.
Contents
| | |
| --- | --- |
| How to write a Data Center Technician resume | |

Data Center Technician Resume Example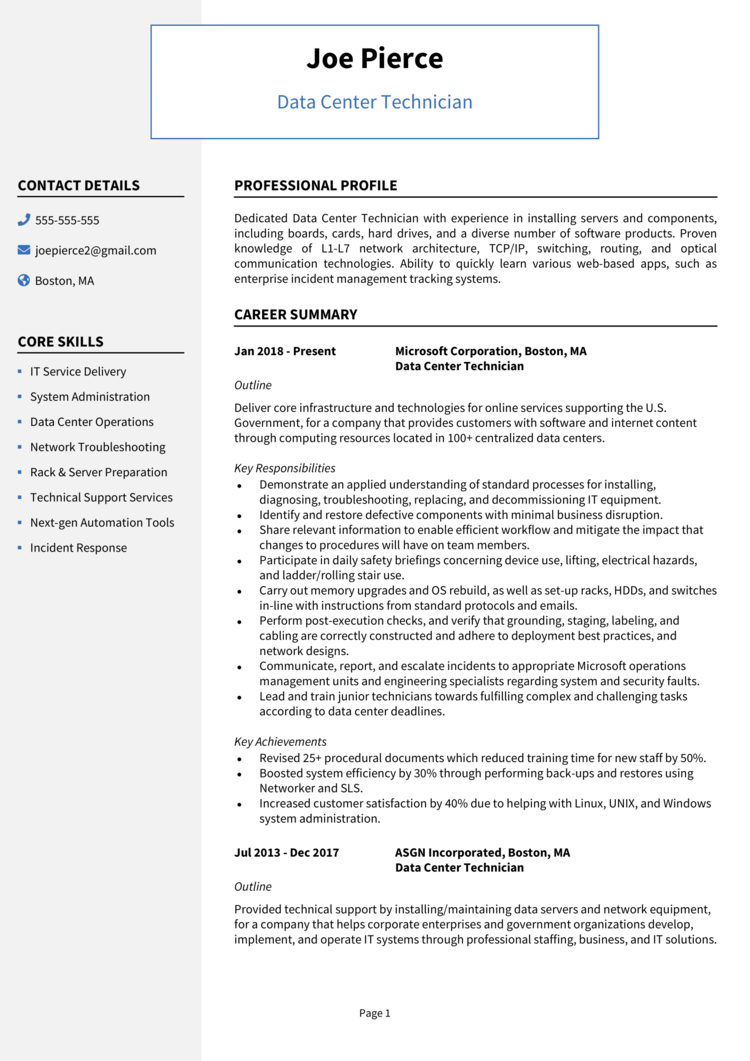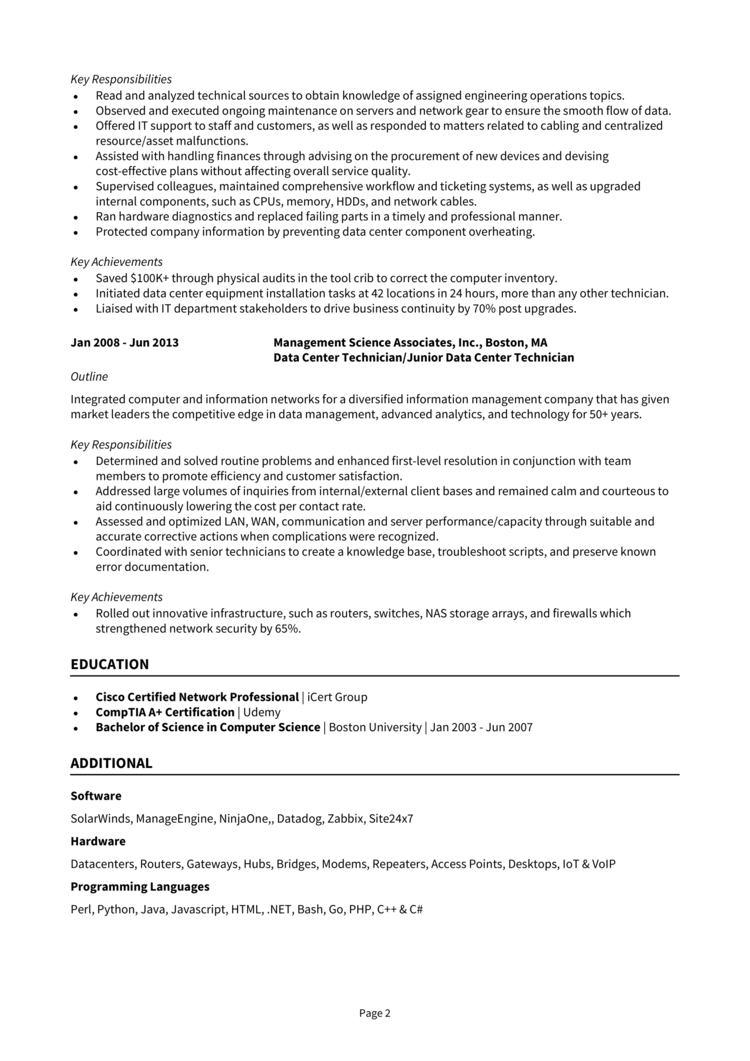 The example Data Center Technician resume above shows you how a professional resume should look, along with the type of content it should contain.
You can see that the information is well-organized across the page and its easy for busy recruiters to see the candidate's important skills.
Keep this in mind when writing your own resume.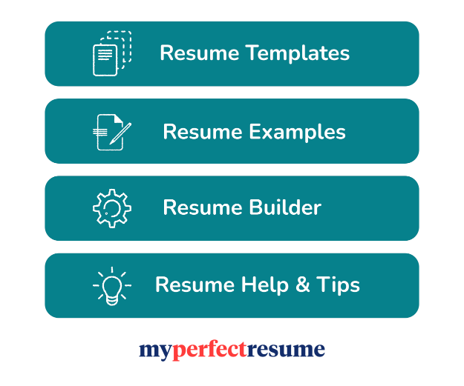 Data Center Technician resume layout and formatting
Formatting is often overlooked when writing resume, but it's a crucial element of it"s success.
Creating a document that not only looks good, but is easily comprehended, is the key to gaining and holding the attention of busy hiring managers.
Use these formatting tips for best results.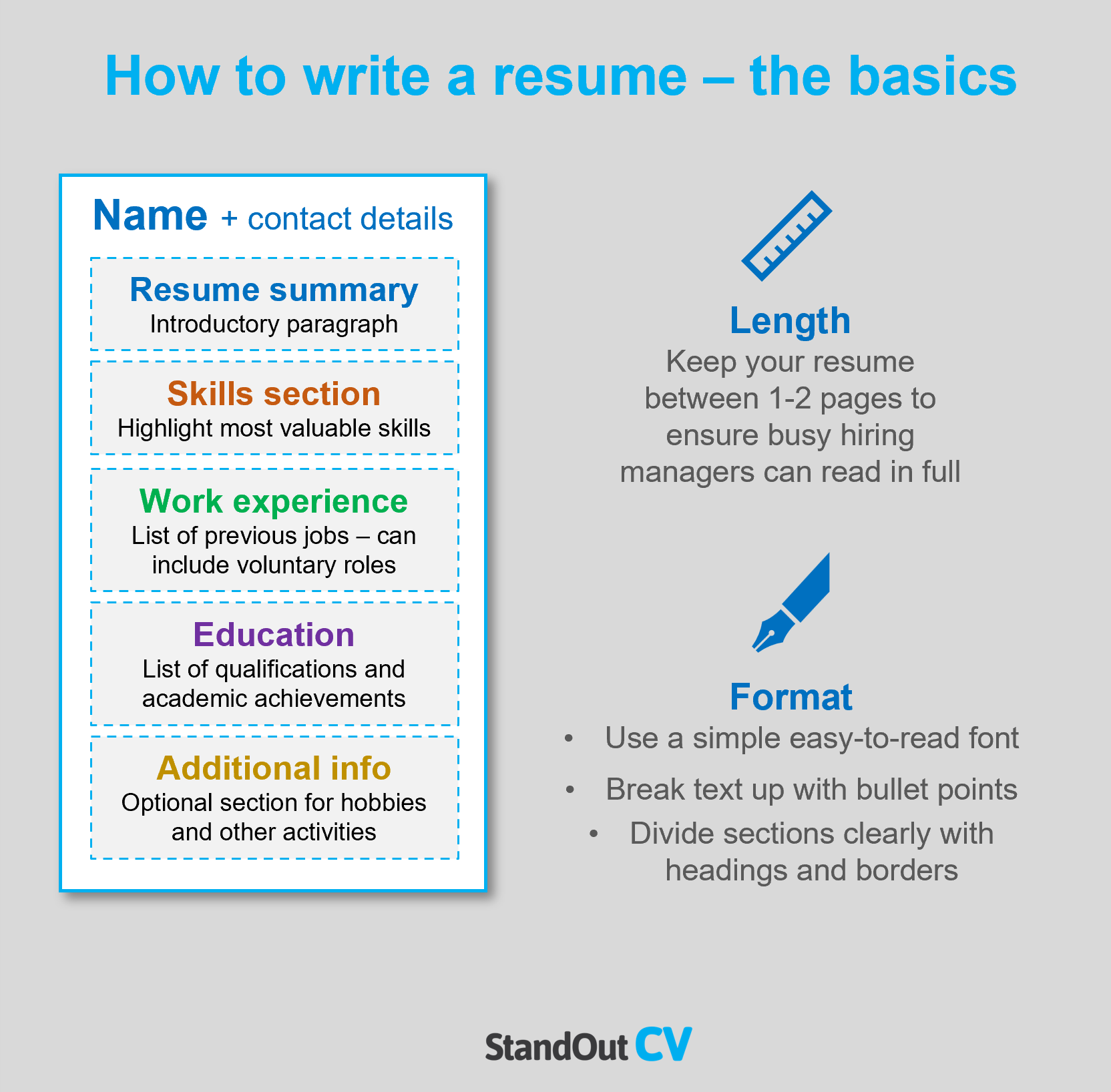 Formatting your resume
Length: To ensure that recruiters will read all of your resume, limit its length to 2 pages – as they someteimes read hundreds of resumes daily.
Font & readability: To create a resume that is easily digestible for hiring managers, it's essential to use an uncomplicated font and structure your content with bullet points and short paragraphs.
Layout & Structure: A visually appealing resume is important, but don't forget about functionality. To ensure a functional design, use bold headings and borders to organize the page into clear sections.
Photos: Although it's not mandatory to include a photo on your resume in the United States, it may be a good idea to do so in certain regions and industries where it is preferred.
Quick tip: Achieving a professional look for your resume can be difficult and time-consuming. If you want to create an attractive resume quickly, try our partner's Resume Builder and use one of their eye-catching resume templates.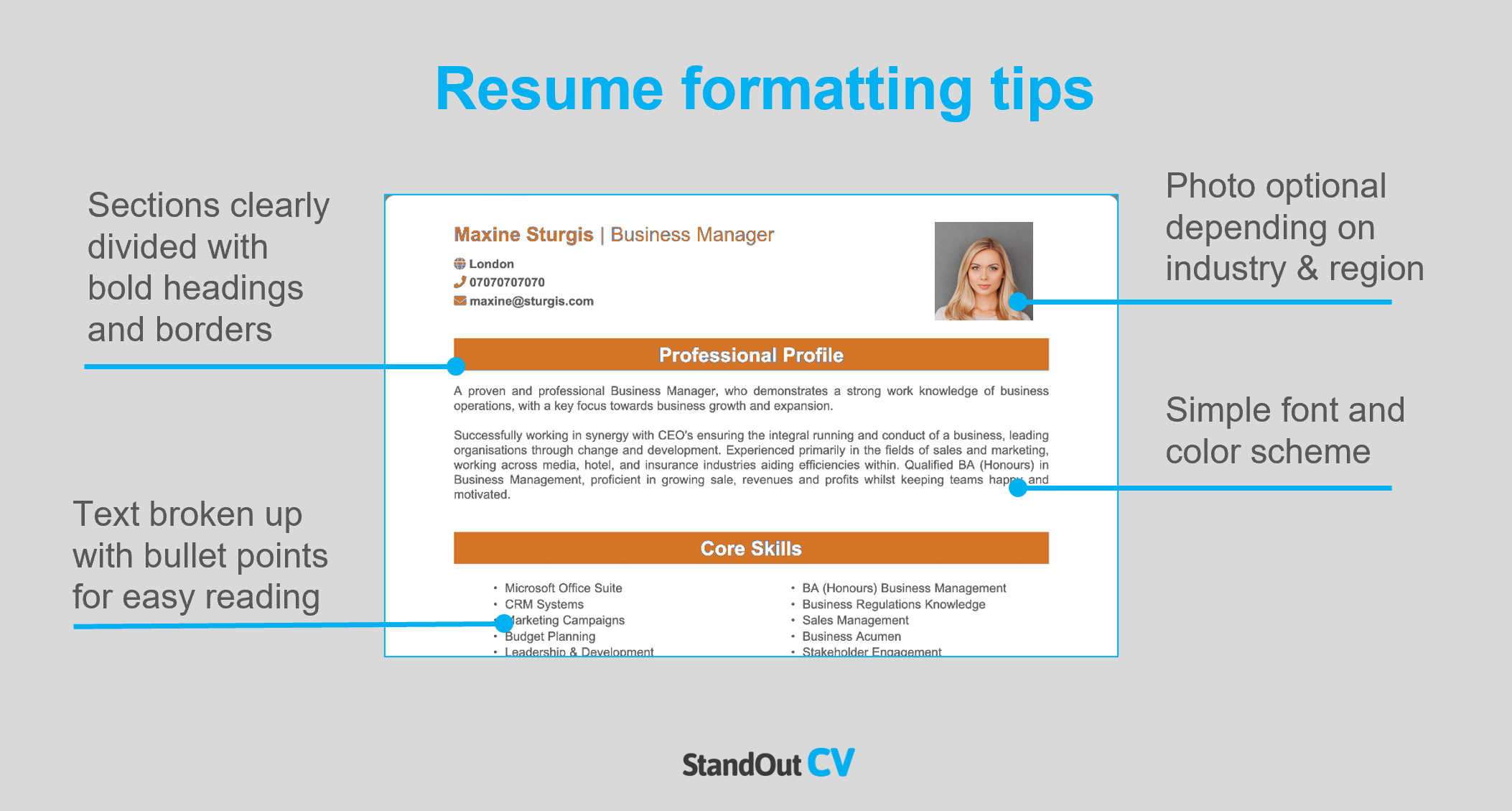 Resume layout
Here's an overview of the sections you should add when writing your resume.
Name and contact details – Stick these details at the top, so they are easy to find.
Resume summary – A punchy paragraph summarizing your skills and knowledge, enticing recruiters to read more of your resume.
Skills section – Short list of your most valuable skills, enabling recruiters to quickly spot your suitability.
Work experience – Showcase your previous employment, starting with your most recent roe and working backwards – voluntary work and college placements can be included if you have no paid experience.
Education – A summary of your most relevant qualifications and academic achievements
Additional info – An optional section for that other attributes that may boost your application, such as hobbies or clubs
Here's what to include in each part of your resume.
Contact Details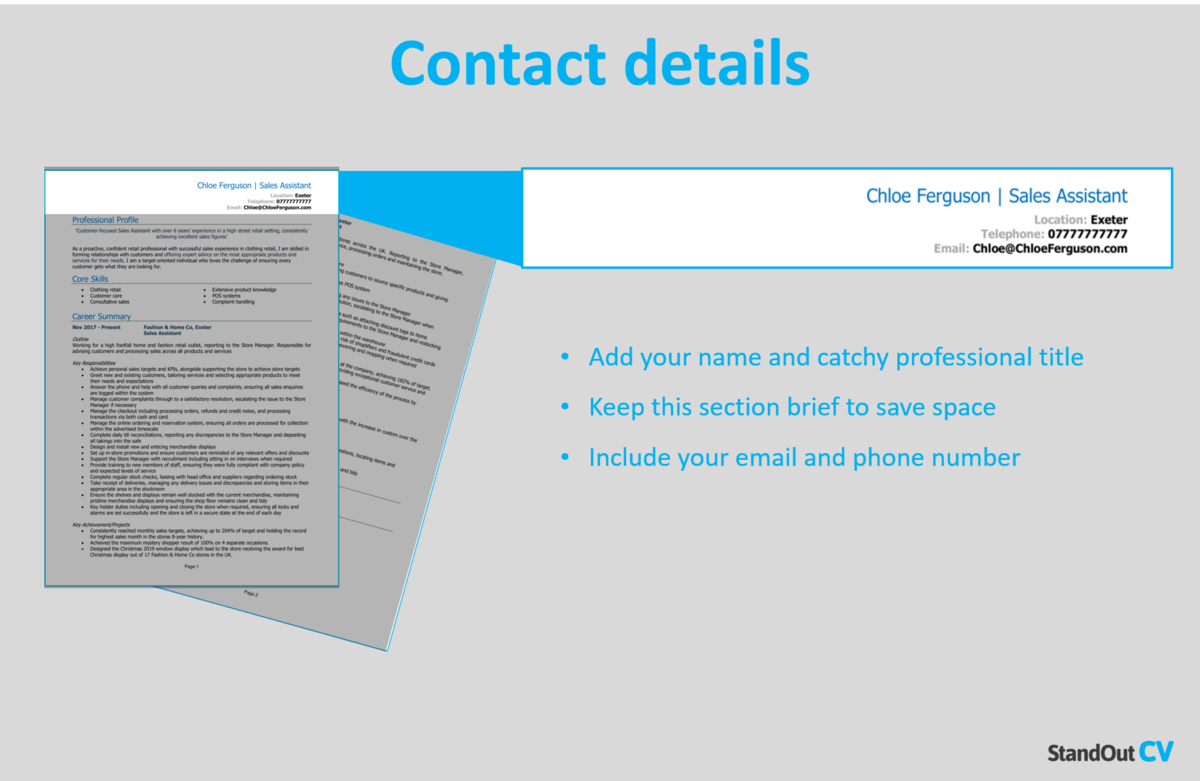 Add your name and contact details to the header of your resume, so that anybody reading can easily see how to contact you.
Name and profession title
Cell phone number – or any number you are easily reachable on
Location – Add your local area such as Washington or San Diego – not your full address as that will take up too much space.
Email address – Use a professional looking address.
You can add a link to your LinkedIn profile if you have one – you do not need to include personal details like date of birth or religion.
Data Center Technician Resume Summary
Now it's time to get into the real content of your resume, starting with the summary.
Your resume summary is a short paragraph at the top of the document, and its jobs is to catch the eye of hiring managers by summarizing all your skills and knowledge that are most important to the roles you are applying for.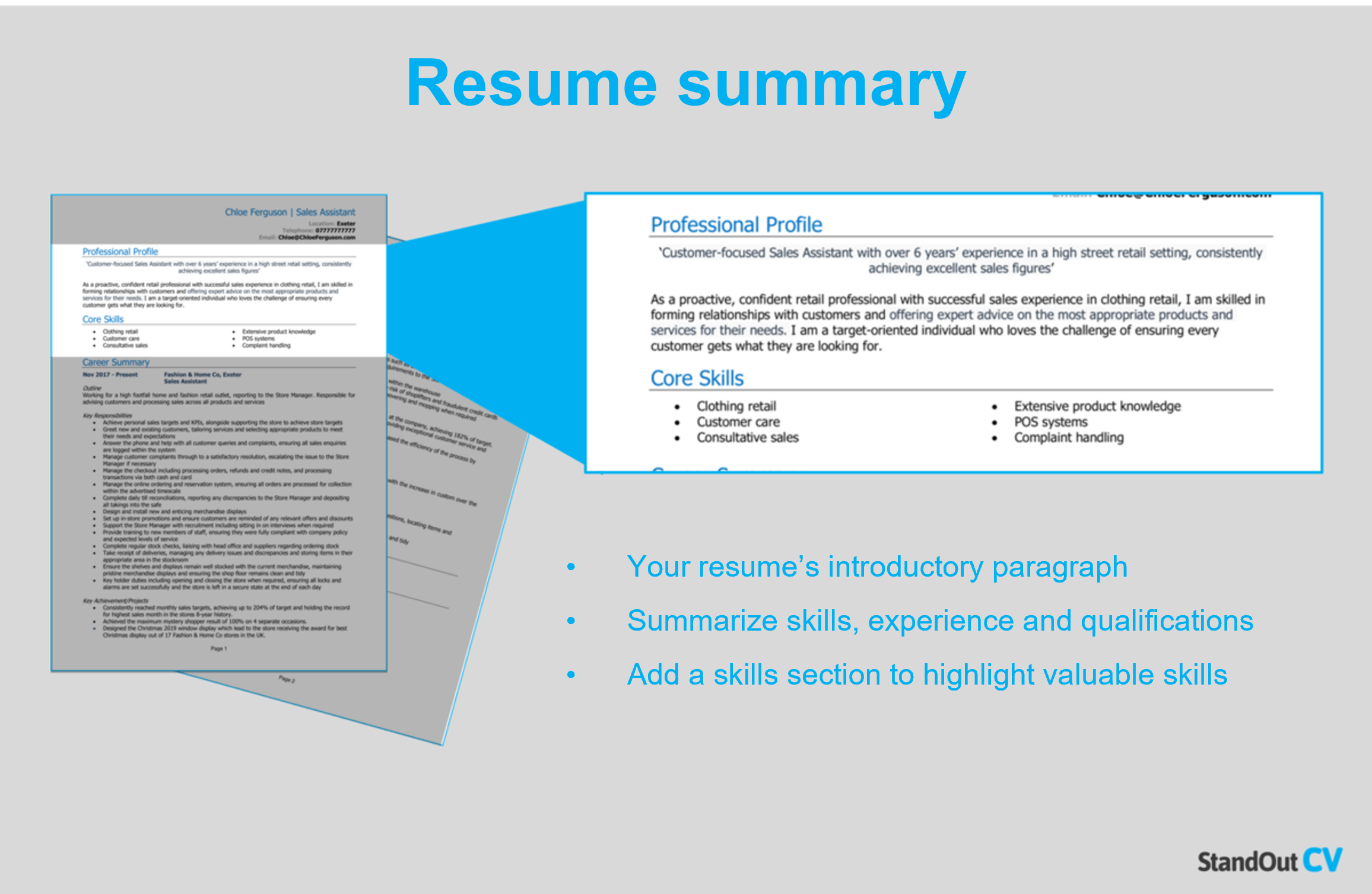 How to create a resume summary that will excite recruiters:
Keep it short: Attention spans are short in the job market, so keep your summary brief and high-level at around 4-7 lines – This is just enough to catch the eye of rushed hiring managers.
Tailor to target jobs: Tailor your resume to your target jobs by studying the job description and adding as many matching skills as you can.
Avoid using cliches: To capture the attention of recruiters you must provide factual information, such as hard skills and qualifications, and avoid using empty phrases like "Go-getter who thinks outside the box."
Data Center Technician resume summary example
Dedicated Data Center Technician with experience in installing servers and components, including boards, cards, hard drives, and a diverse number of software products. Proven knowledge of L1-L7 network architecture, TCP/IP, switching, routing, and optical communication technologies. Ability to quickly learn various web-based apps, such as enterprise incident management tracking systems.
What to include in your Data Center Technician resume summary?
Summary of your experience: Provide a summary of the kind of work you have previously done, along with the benefits you have delivered to the organizations you worked with.
Relevant skills: Include your skills which are hyper relevant to Data Center Technician jobs to instantly show your suitability.
Qualifications: Showcase your level of education with a quick mention of any qualifications that are essential for the Data Center Technician roles you are applying to.
Quick tip: Choose from hundreds of pre-written summaries across all industries, and add one to your resume with one-click in our partner's Resume Builder. All written by recruitment experts and easily tailored to suit your unique skillset and style.
Core skills section
Next, you should create a bullet pointed list of your core skills, formatted into 2-3 columns.
Here, you should focus on including the most important skills or knowledge listed in the job advertisement.
This will instantly prove that you're an ideal candidate, even if a recruiter only has time to briefly scan your resume.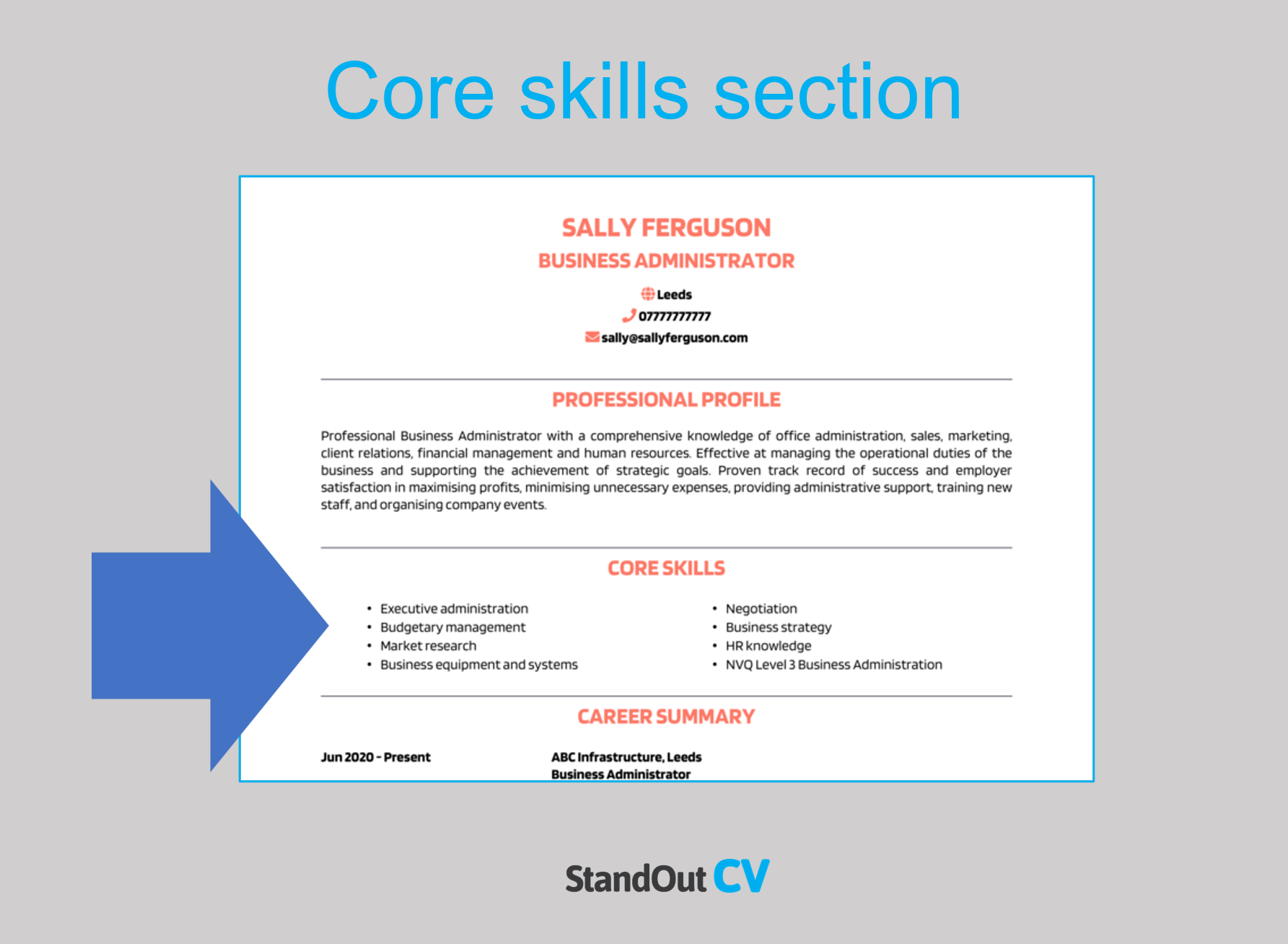 Best skills for your Data Center Technician resume
Server installation and maintenance – Installing and maintaining servers, including hardware and software installation, and configuration, to ensure that they are running smoothly and efficiently.
Network installation and maintenance – Installing, configuring and maintaining network devices, including switches and routers, to ensure that data is transmitted effectively and efficiently.
Fault resolution – Troubleshooting technical issues, including identifying root causes of problems and implementing effective solutions.
Backup and recovery – Utilizing knowledge of backup and recovery systems, including data backup and disaster recovery planning, to ensure that data is protected and recoverable in case of an outage or disaster.
Physical security – Understanding physical security measures, including access control, surveillance, and monitoring, to protect against unauthorized access and theft.
Cooling and power management – Managing cooling and power systems, including air conditioning, ventilation, and UPS systems, to ensure that data center equipment is running at optimal temperatures and has sufficient power.
Cable management – Understanding cable management principles, including cable routing, labeling, and organization, to ensure that data center equipment is properly connected and maintained.
Documentation management – Maintaining detailed documentation of data center operations, including equipment inventory, configuration changes, and maintenance records, to ensure that data center operations are well-documented and comply with industry standards.
Regulatory compliance – Maintaining a detailed understanding of regulatory compliance requirements, including industry-specific regulations and laws, to ensure that data centers are compliant with all applicable laws and regulations.
Effective communication – Interacting effectively with clients, stakeholders, and technical teams, to communicate data center operations and maintenance activities.
Quick tip: Our partner's Resume Builder contains thousands of in-demand skills for every profession that can be added to your resume in seconds – saving you time and greatly improving your chances of landing job interviews and getting hired.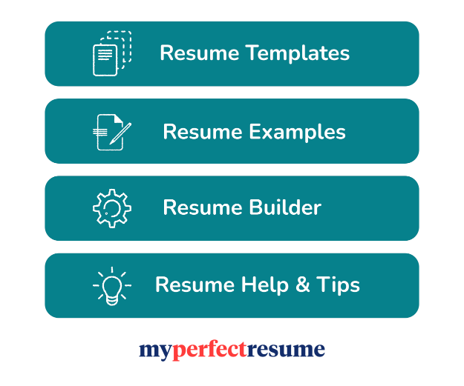 Work experience
So, you've grabbed the recruiters' attention with your summary, now it's time to show them what you're really capable of in your work experience section.
List your previous jobs from current to oldest, showing off the impact you made at each organization.
If you have tons of experience, you should just list the most recent an relevant jobs – but if you have little or no experience, add it all and even consider putting in voluntary work.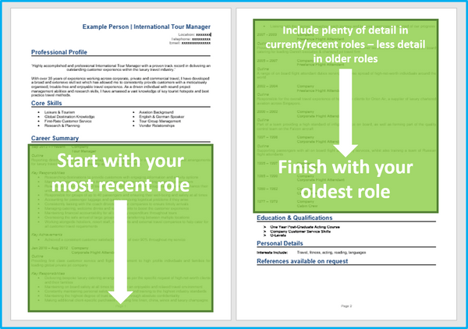 Structuring your jobs
You probably do a lot in your job, so its vital to break all of that information down into a good structure.
Structure your jobs as follows to make it easy for recruiters to skim through and pinpoint the essential info.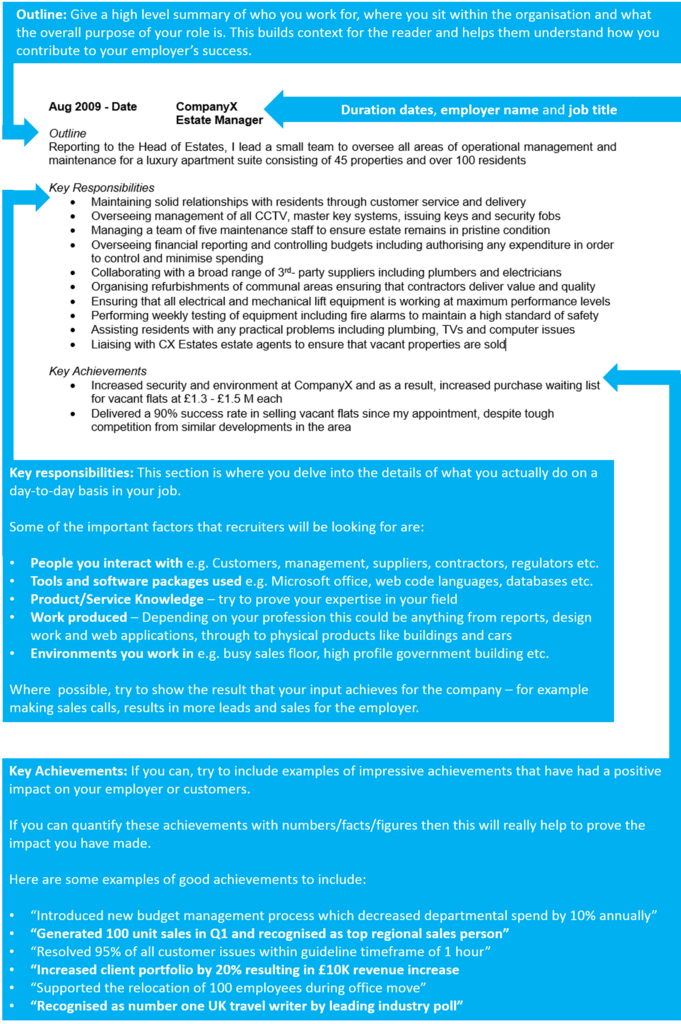 Job outline
Begin each job with a short summary of who the organization is, where you sit within it, and what the main goal of your position is.
Key responsibilities
The bulk of the role description should be comprised of bullet points that explain all of your duties in the job.
Keep the sentences short and simple to make them easy for recruiters to digest.
Key achievements
Show employers the value you can bring to them by adding a few achievements to your jobs.
Whether you've saved the company money or improved an internal process, let recruiters know
Add some numbers to give readers a real scale of the impact, e.g. "reduced call wait time by 10%"
Example job for Data Center Technician resume
Outline
Deliver core infrastructure and technologies for online services supporting the U.S. Government, for a company that provides customers with software and internet content through computing resources located in 100+ centralized data centers.
Key Responsibilities
Demonstrate an applied understanding of standard processes for installing, diagnosing, troubleshooting, replacing, and decommissioning IT equipment.
Identify and restore defective components with minimal business disruption.
Share relevant information to enable efficient workflow and mitigate the impact that changes to procedures will have on team members.
Participate in daily safety briefings concerning device use, lifting, electrical hazards, and ladder/rolling stair use.
Quick tip: Create impressive job descriptions easily in our partner's Resume Builder by adding pre-written job phrases for every industry and career stage.

Education section
Nearing the end of your resume, your education/qualifications section should be added.
In a well-structured list, add all of your qualifications and certifications that qualify you to perform a typical Data Center Technician role.
If you have plenty of work experience, keep this section brief – if not, add lots of detail to make up for your lack of experience.
Additional information
If you have anything else to add which is relevant to the jobs you are applying for, the additional info section is the place to add it.
Perhaps you have a hobby which involves relevant skills, or maybe you have some awards or publications worth mentioning.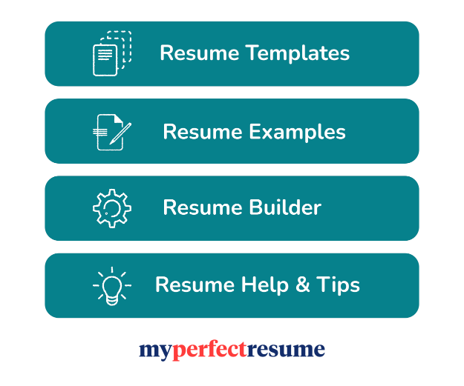 Writing your own winning Data Center Technician resume
A winning Data Center Technician resume should look great, read well, and sell your skillset to hiring managers.
If you follow the steps above, you should be able to bag yourself a top job in no time.
Good luck with your job search!