If you're good with words, becoming a freelance writer offers you plenty of opportunities to be creative and learn about new subjects.
But as freelance writers come in all shapes and sizes, from SEO to ghostwriters, it's vital that you're able to create a CV that effectively sells your skills to potential employers or clients.
In this guide, we'll provide you with our top tips and an example freelance writer CV to help you create an impressive application that showcases your writing skills.
Guide contents
Freelance Writer CV example
Structuring and formatting your CV
Writing your CV profile
Detailing work experience
Your education
Skills required for your Freelance Writer CV

Freelance Writer CV example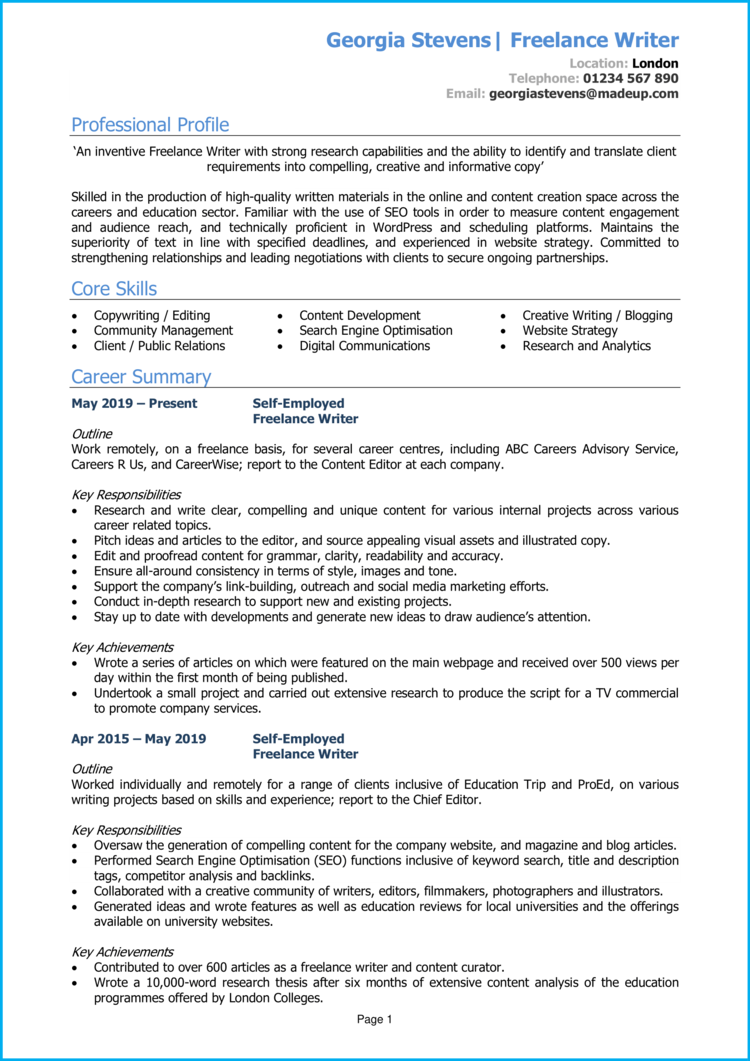 This example CV demonstrates how to effectively structure and format your own Freelance Writer CV, so that it can be easily digested by busy employers, and quickly prove why you are the best candidate for the jobs you are applying to.
It also gives you a good idea of the type of skills, experience and qualifications that you need to be including and highlighting.
Freelance Writer CV structure and format
Recruiters are busy, and if they can't find the information they're looking for in a flash, it could be game over for your application.
You need to format and structure your CV in a way which allows the reader to pick out your key information with ease, even if they're strapped for time.
It should be clear, easily legible, well-organised and scannable – check out some simple tips and tricks below: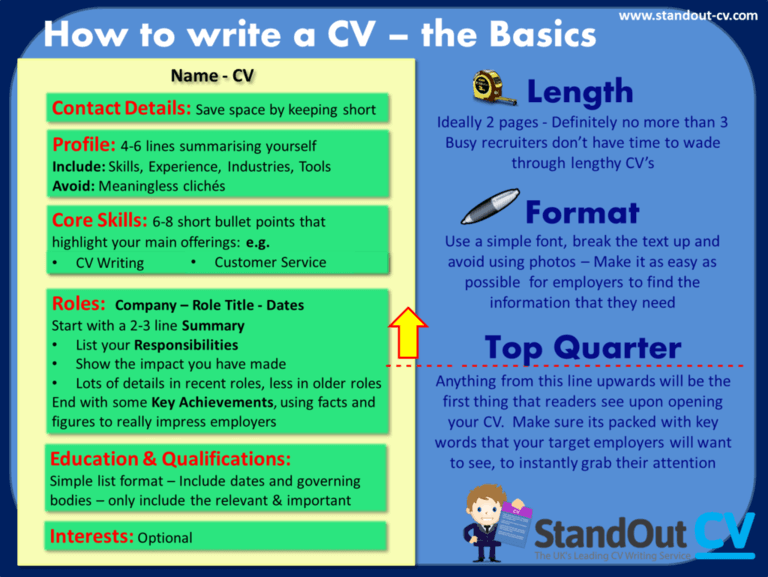 Formatting Tips
Length: Think that submitting a five page CV will impress recruiters? You're wrong! Even if you've got tons of experience to brag about, recruiters don't have time to read through overly detailed CVs. Keep it short, concise and relevant – a CV length of 2 sides of A4 pages or less is perfect.
Readability: Help out time-strapped recruiters by formatting your CV for easy reading. Using lots of bullet points and lists will help them to skim through your info, while clearly formatted headings will allow them to navigate towards the content which is most useful to them.
Design: When it comes to CV design, it's best to keep things simple and sleek. While elaborate designs certainly command attention, it's not always for the right reasons! Readability is key, so whatever you choose to do, make sure you prioritise readability above everything.
Avoid photos: Recruiters can't factor in appearance, gender or race into the recruitment process, so a profile photo is totally unnecessary. Additionally, company logos or images won't add any value to your application, so you're better off saving the space to showcase your experience instead.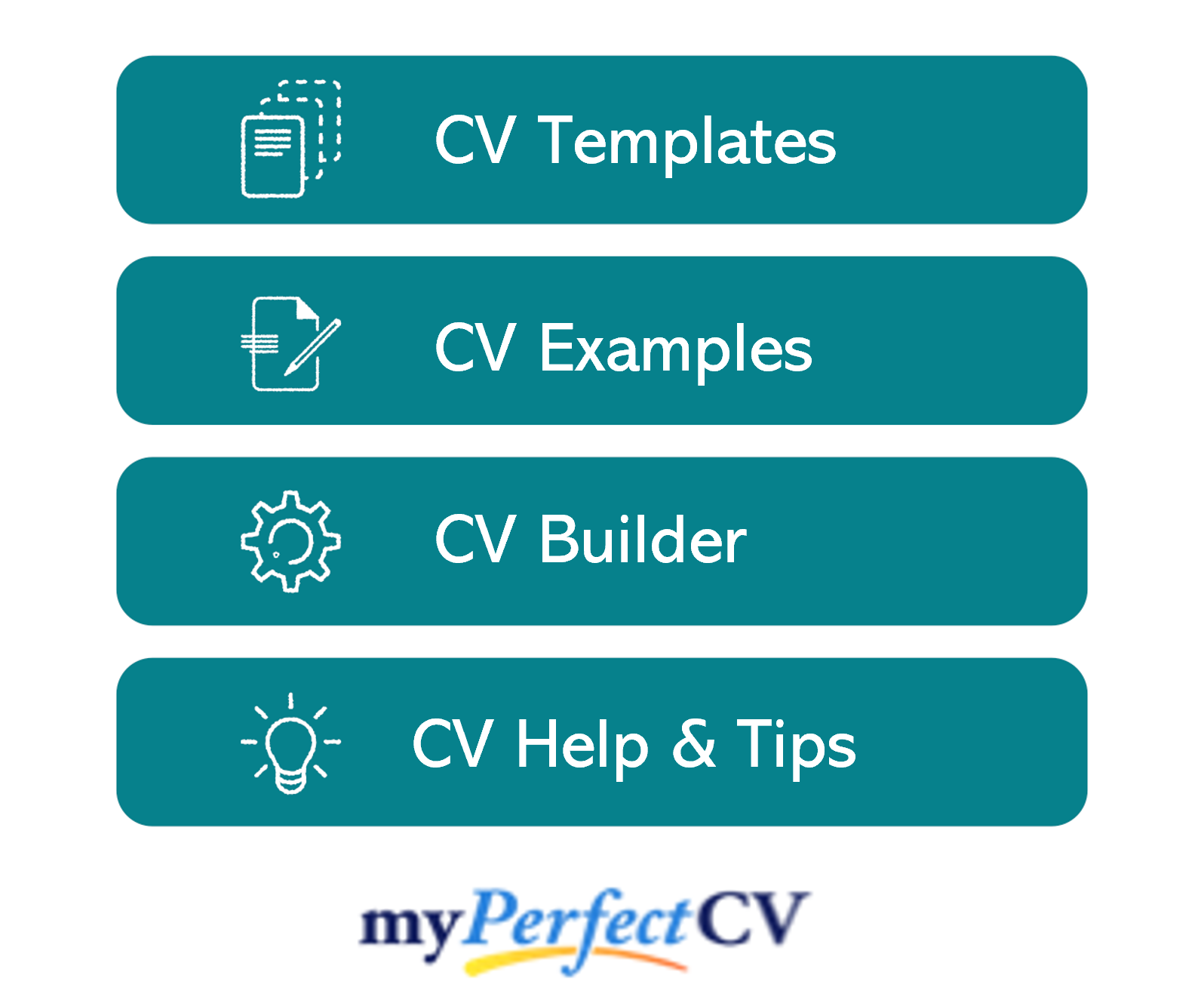 Structuring your CV
For easy reading, write your CV to the following CV structure:
Contact details – Make it easy for recruiters to get in touch with you by listing your contact details at the top of your CV.
Profile – A short and snappy summary of your experience and skills, showcasing what makes you a good fit for the position.
Work experience / career history – Note down all your work history, with your current position first, then working backwards.
Education – A short list of your academic background and professional/vocational qualifications.
Interest and hobbies – This is an optional section, which you can use to highlight any relevant hobbies or interests.
Now I'll guide you through exactly what you should include in each CV section.
CV Contact Details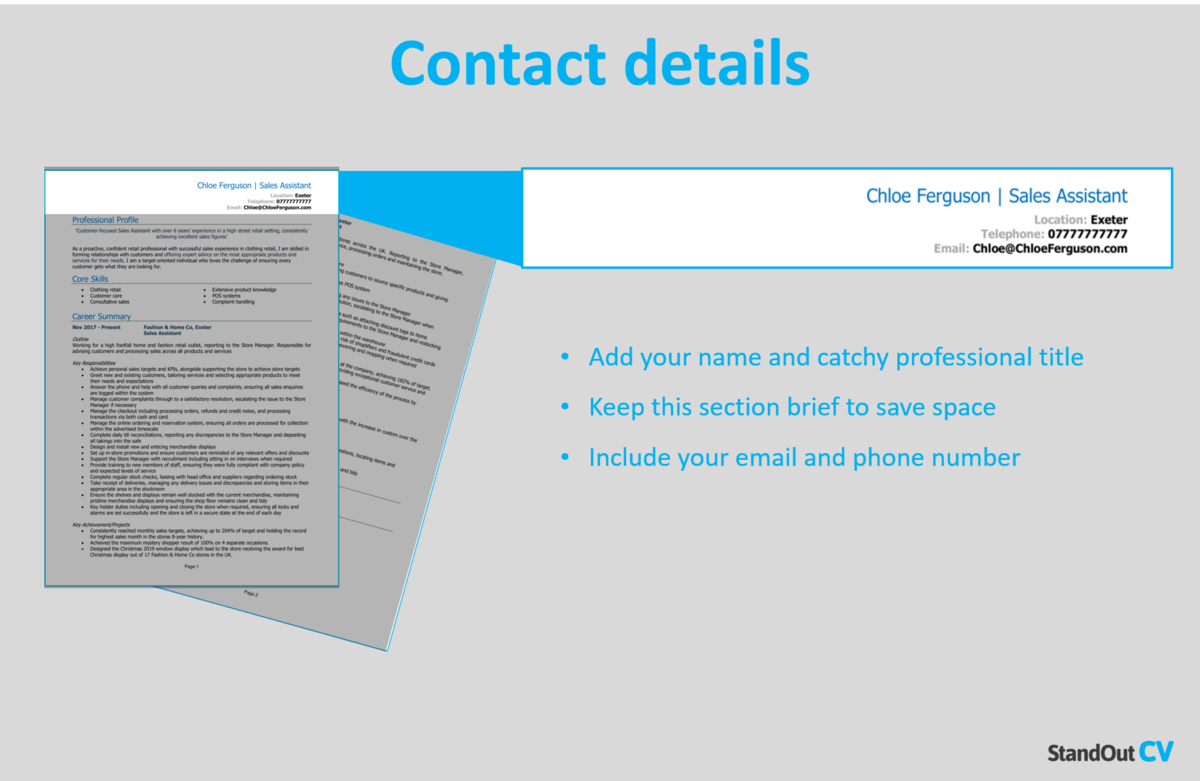 Kick-start your CV with your contact details, so recruiters can get in touch easily.
Here's what you should include:
Mobile number
Email address – Make sure it's professional, with no silly nicknames.
Location – Your town or city is sufficient, rather than a full address.
LinkedIn profile or portfolio URL – Ensure they've been updated and are looking slick and professional.
Quick tip: Avoid listing your date of birth, marital status or other irrelevant details – they're unnecessary at this stage.
Freelance Writer CV Profile
Recruiters read through countless applications every day.
If they don't find what they're looking for quickly, they'll simply move onto the next one.
That's what makes your CV profile (or personal statement, if you're an entry-level/graduate candidate) so important.
This short and snappy summary sits at the top of your CV, and should give a high-level overview of why you're a good match for the job.
This way, you can ensure that busy recruiters see your suitability from the outset, and so, feel your CV is worth their time.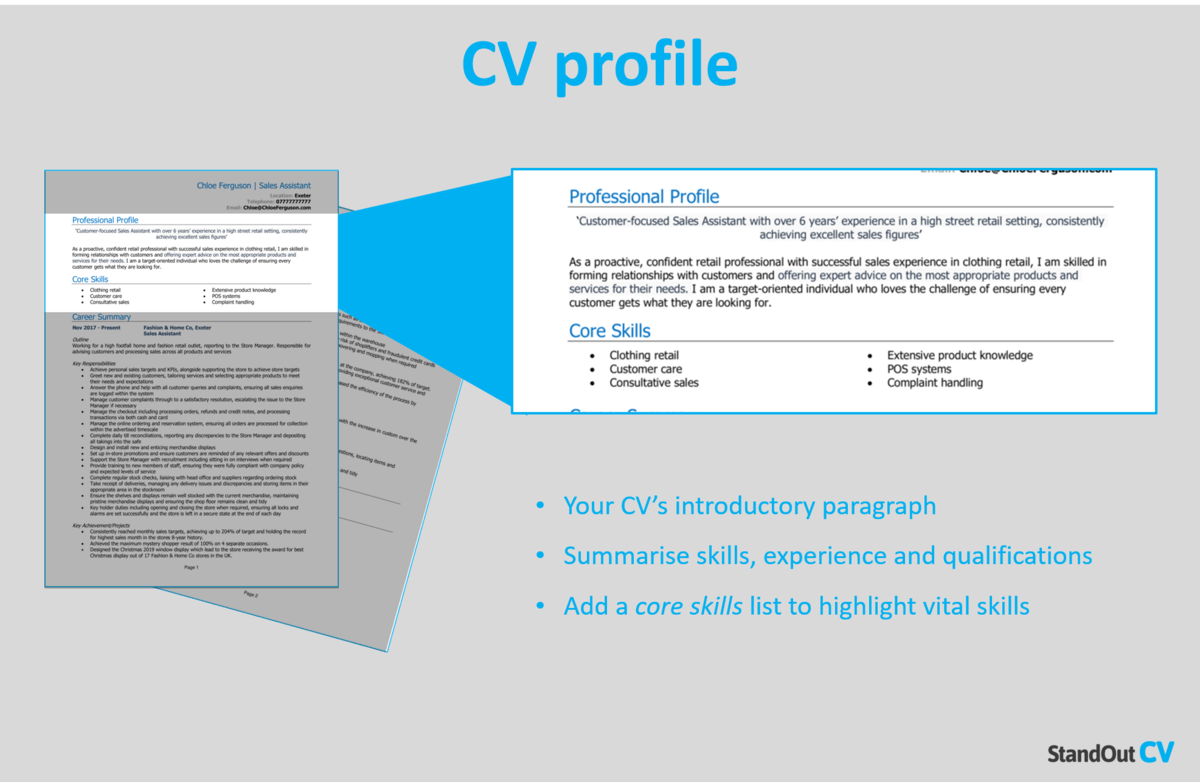 Tips for creating an impactful CV profile:
Keep it brief: It might be tempting to submit a page-long CV profile, but recruiters won't have the time to read it. To ensure every word gets read, it's best to include high-level information only; sticking to a length of 3-5 lines.
Tailor it: If recruiters don't see your suitability within a few seconds, they may close your CV straight away. Your CV profile should closely match the essential requirements listed in the job ad, so make sure to review them before you write it.
Don't add an objective: Avoid discussing your career goals in your CV profile – if you think they're necessary, briefly mention them in your cover letter instead.
Avoid cliches: "Determined team player who always gives 110%" might seem like a good way to fill up your CV profile, but generic phrases like this won't land you an interview. Recruiters hear them time and time again and have no real reason to believe them. Instead, pack your profile with your hard skills and tangible achievements.
What to include in your Freelance Writer CV profile?
Summary of experience: Demonstrate your suitability for your target jobs by giving a high level summary of your previous work experience, including the industries you have worked in, types of employer, and the type of roles you have previous experience of.
Relevant skills: Highlight your skills which are most relevant to Freelance Writer jobs, to ensure that recruiters see your most in-demand skills as soon as they open your CV.
Essential qualifications: If the jobs you are applying to require candidates to have certain qualifications, then you must add them in your profile to ensure they are seen by hiring managers.
Quick tip: Even the best of writers can overlook typos and spelling mistakes. Use our partner's CV builder to add pre-written content that has been created by recruitment experts, and proofread by our team.
Core skills section
Underneath your profile, create a core skills section to make your most relevant skills jump off the page at readers.
It should be made up of 2-3 columns of bullet points of your relevant skills.
Before you do this, look over the job description and make a list of any specific skills, specialisms or knowledge required.
Then, make sure to use your findings in your list. This will paint you as the perfect match for the role.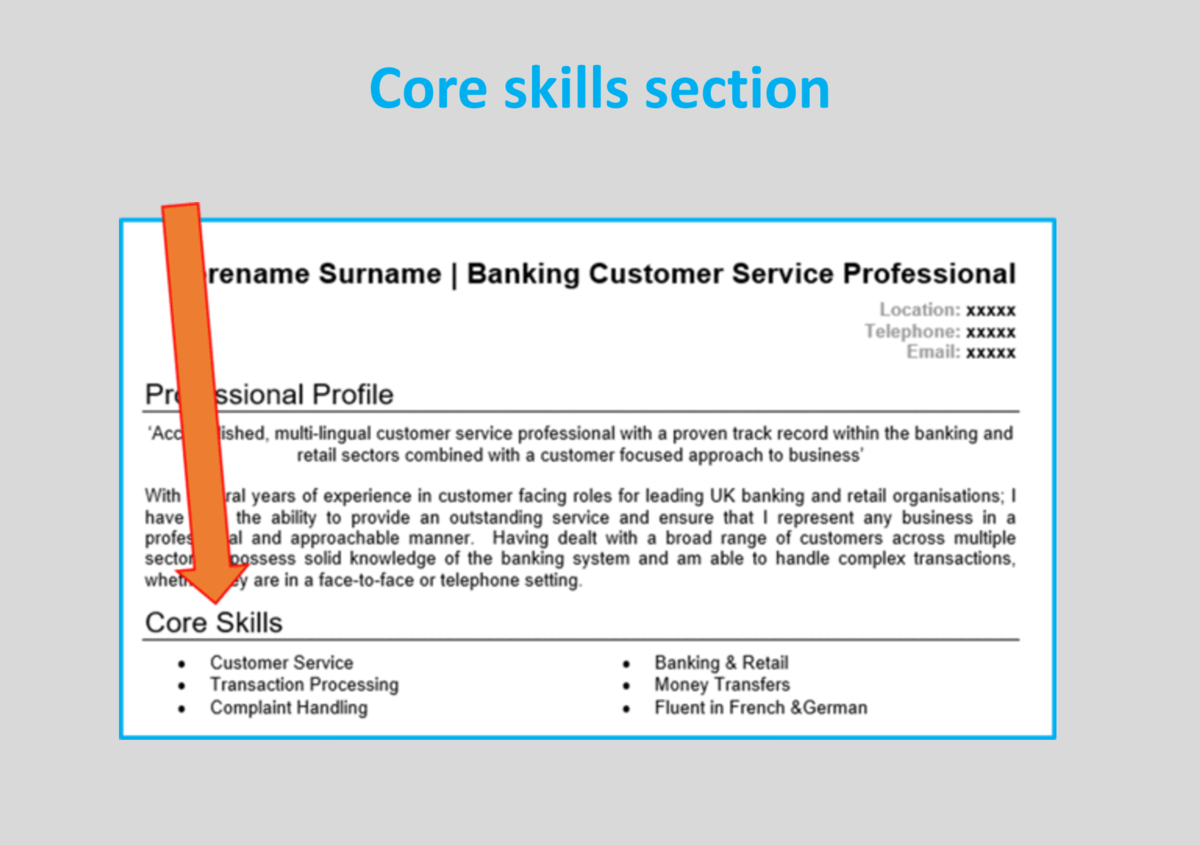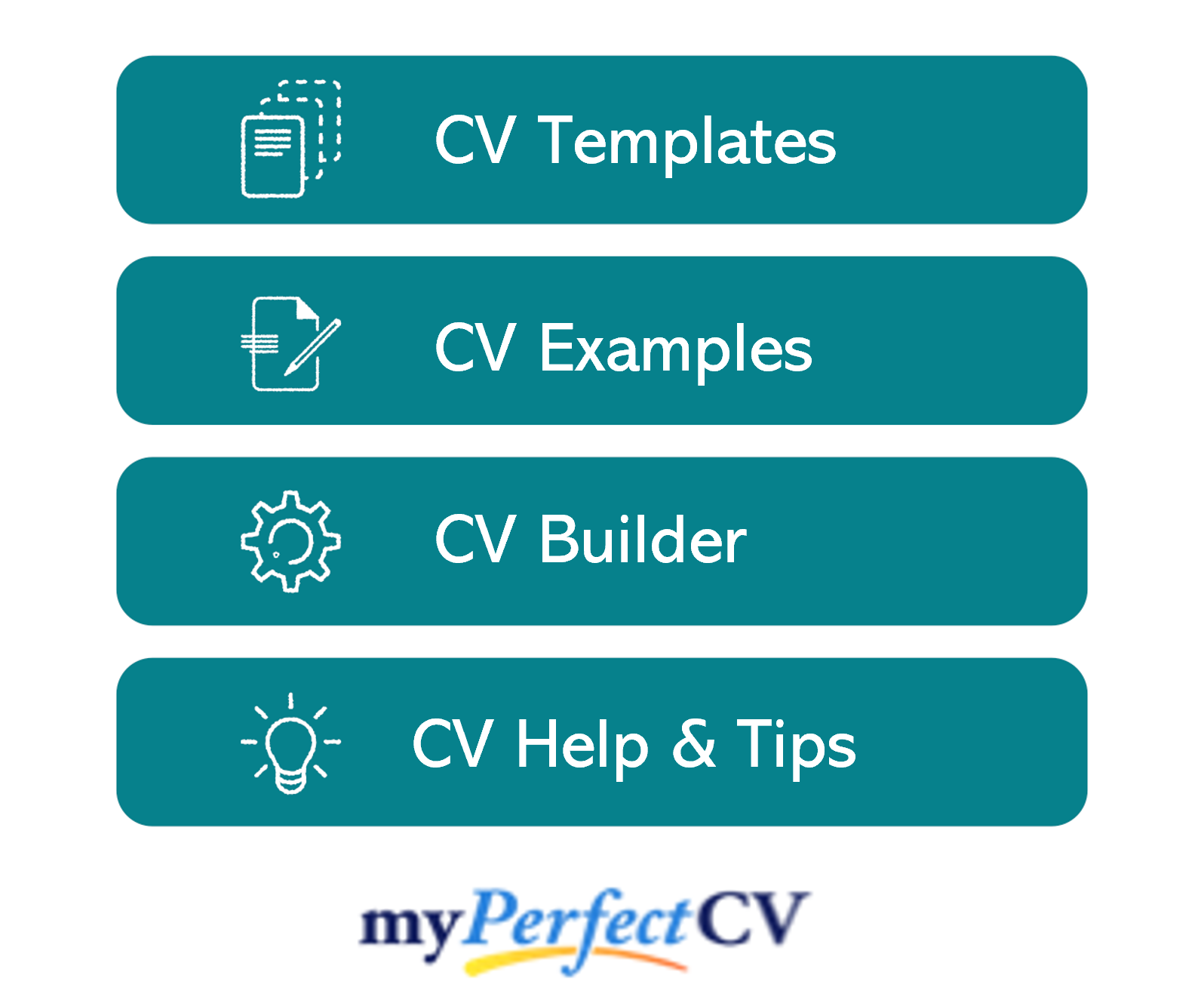 Work experience/Career history
Now that recruiters have a good overview of your skills and abilities, you need to jump into the detail of your career history.
Give them a more thorough insight into what you can do by creating a detailed list of your relevant experience.
Start with your current role, and work backwards through all the relevant positions you've held.
This could be freelance, contract or voluntary work too; as long as it's related to the role you're applying for.
Structuring your roles
Your work experience section will be long, so it's important to structure it in a way which helps recruiters to quickly and easily find the information they need.
Use the 3-step structure, shown in the below example, below to achieve this.
Outline
Start with a brief summary of your role as a whole, as well as the type of company you worked for.
E.g.
Work remotely, on a freelance basis, for several career centres, including ABC Careers Advisory Service, Careers R Us, and CareerWise; report to the Content Editor at each company.
Key responsibilities
Next, write up a punchy list of your daily duties and responsibilities, using bullet points.
Wherever you can, point out how you put your hard skills and knowledge to use – especially skills which are applicable to your target role.
E.g.
Research and write clear, compelling and unique content for various internal projects across various career related topics.
Pitch ideas and articles to the editor, and source appealing visual assets and illustrated copy.
Edit and proofread content for grammar, clarity, readability and accuracy.
Key achievements
Finish off by showcasing 1-3 key achievements made within the role.
This could be anything that had a positive effect on your company, clients or customers, such as saving time or money, receiving exemplary feedback or receiving an award.
E.g.
Wrote a series of articles on which were featured on the main webpage and received over 500 views per day within the first month of being published.
Education
Next up, you should list your education and qualifications.
This can include your formal qualifications (a degree, A-Levels and GCSEs), as well as sector-specific Freelance Writer qualifications and/or training.
While school leavers and recent grads should include a lot of detail here to make up for the lack of work experience, experienced candidates may benefit from a shorter education section, as your work experience section will be more important to recruiters.
Interests and hobbies
Although this is an optional section, it can be useful if your hobbies and interests will add further depth to your CV.
Interests which are related to the sector you are applying to, or which show transferable skills like leadership or teamwork, can worth listing.
On the other hand, generic hobbies like "going out with friends" won't add any value to your application, so are best left off your CV.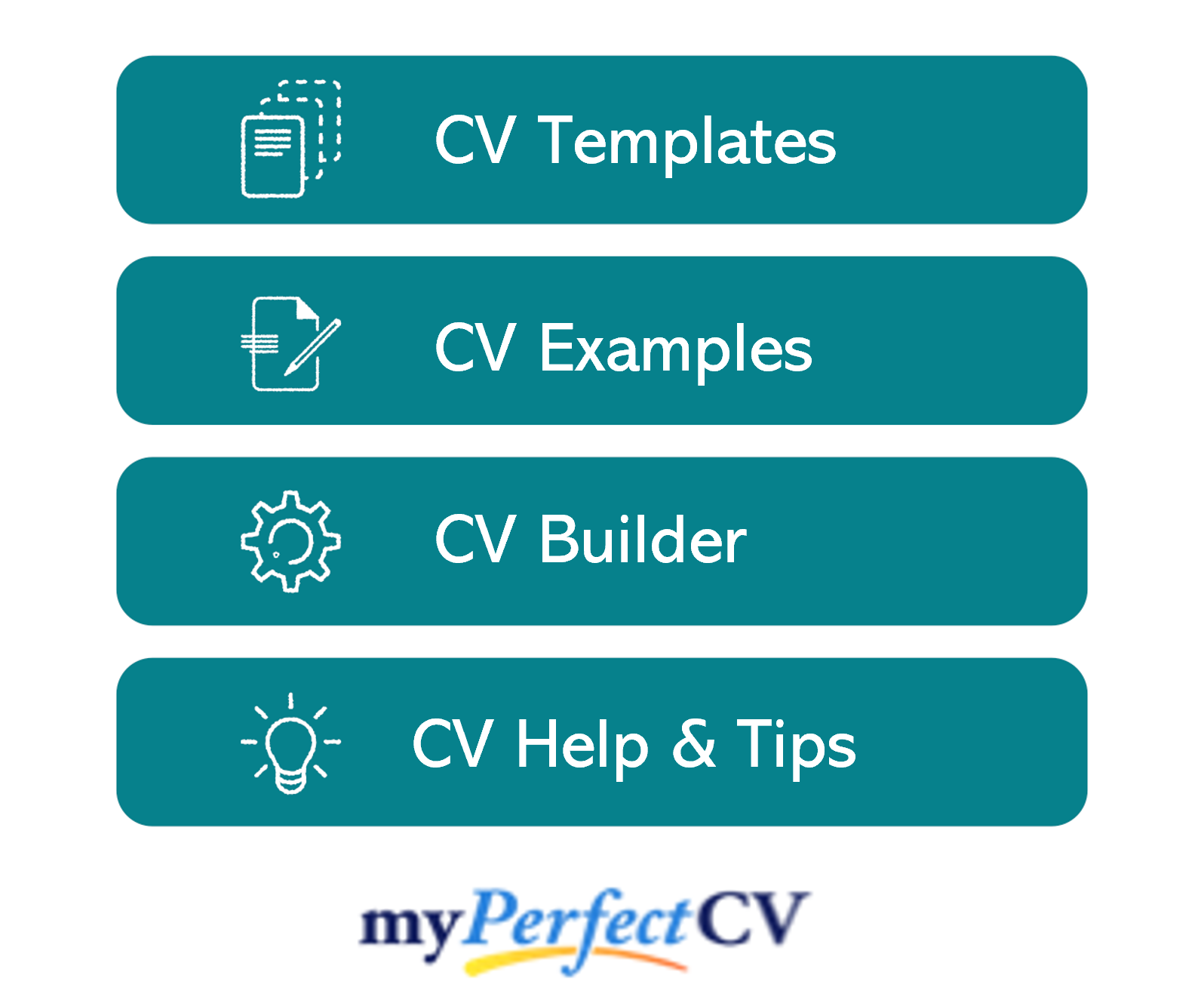 Essential skills for your Freelance Writer CV
Tailoring your CV to the roles you are applying for is key to success, so make sure to read through the job descriptions and tailor your skills accordingly.
However, commonly desired Freelance Writer skills include:
Creating unique content

– No matter what you're writing, you need to be able to create clear, concise and most importantly, unique content.

Researching

– As a writer, you may find yourself covering topics you're not always an expert in which will require strong research skills.

Proofreading and editing

– Whether proofreading and editing your own work or someone else's, you must have the ability to spot spelling mistakes as well as grammatical or punctuation errors.

Time management

– You'll need to be able to manage your workload and meet deadlines.

Accepting and implementing feedback

– You might feel protective over your writing, but a successful freelance writer must be able to take feedback on board and make changes.
Writing your Freelance Writer CV
Once you've written your Freelance Writer CV, you should proofread it several times to ensure that there are no typos or grammatical errors.
With a tailored punchy profile that showcases your relevant experience and skills, paired with well-structured role descriptions, you'll be able to impress employers and land interviews.
Good luck with your next job application!