If you're hoping to secure a role in the creative and fast-paced world of social media, you'll need a strong CV.
Competition for social media manager roles can be fierce, so your CV needs to showcase your most in-demand skills and highlight your achievements.
I've created this step-by-step guide, complete with an example social media CV, to show you how to grab the attention of recruiters.
Here's what I'll cover:
Guide contents
Social media CV example
Structuring and formatting your CV
Writing your CV profile
Detailing work experience
Your education
Skills required for your social media CV

Social media manager CV example


Unsure of what your CV should look like? Have a good look at the tried-and-tested CV example above to get familiar with the structure, layout and format of an effective CV.
It provides plenty of relevant information about the applicant but is still very easy to navigate, which will please time-strapped hiring managers and recruiters.
Social media manager CV structure & format
If you focus on the written content of your CV but ignore how it actually looks, your efforts could end up wasted.
No matter how suitable you are for the role, no recruiter wants to waste time squinting and trying to navigate a badly designed or disorganised CV.
Instead, make sure to organise your content into a simple structure and spend some time formatting it for ease of reading.
This is sure to get you in recruiter's good books from the get-go!
Formatting Tips
Length: While there's no 'official' CV length rule, the majority of recruiters agree that less is more. Aim for two pages of A4 or less. This is just enough room to showcase your suitability to the role, without overwhelming recruiters with irrelevant or excessive content.
Readability:

To help busy recruiters scan through your CV, make sure your section headings stand out – bold or coloured text works well. Additionally, try to use bullet points wherever you can, as they're far easier to skim through than huge paragraphs. Lastly, don't be afraid of white space on your CV – a little breathing space is great for readability.

Design:

The saying 'less is more' couldn't be more applicable to CVs. As you're applying for a creative role, feel free to add your own subtle spin to your CV – but always remember that readability is key.

Avoid:

Ditch logos, images or profile photos. Not only do they take up valuable space, but they may even distract recruiters from your important written content.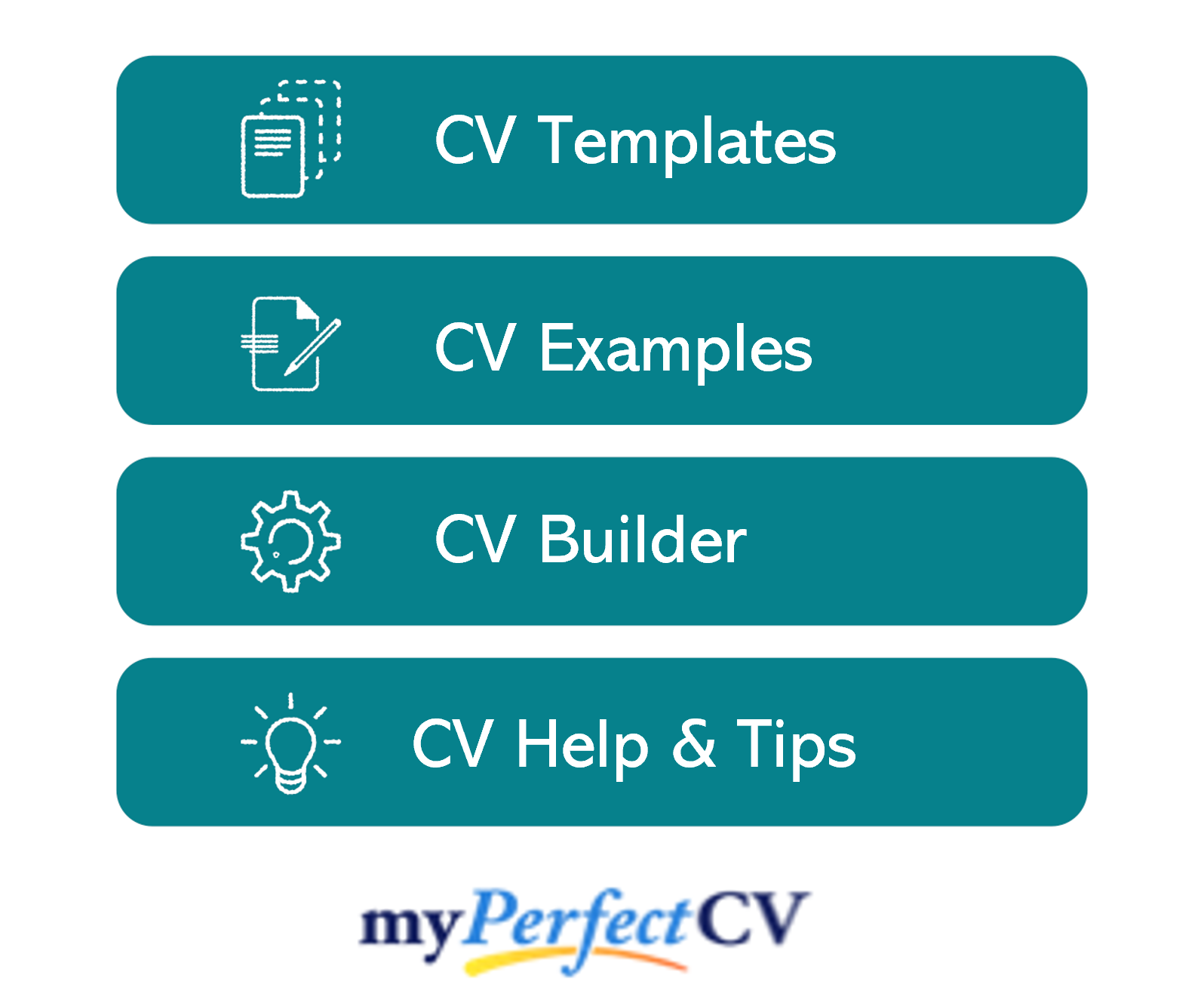 Structuring your CV
Divide and sub-head your CV into the following sections:
Name and contact details – Always start with these, so employers know exactly how to get in touch with you.
CV profile – Add a short summary of your relevant experience, skills and achievements, which highlights your suitability.
Core skills section – A 2-3 columned list of your key skills.
Work experience – A detailed list of any relevant work experience, whether paid or voluntary.
Education – An overview of your academic background and any training you may have completed.
Hobbies and interests – A brief overview of your hobbies and interests, if they're relevant (optional).
Moving through CV writing guide, I'll teach you exactly what type of content you should include in each CV section.
CV Contact Details
Start off your CV with a basic list of your contact details.
Here's what you should include:
Mobile number

Email address – It's often helpful to make a new email address, specifically for your job applications.
Location – Share your town or city; there's no need for a full address.
LinkedIn profile or portfolio URL (if you have them) – Make sure the information on them is professional and coherent with your CV, and that they're up-to-date.
Quick tip: Delete excessive details, such as your date of birth or marital status. Recruiters don't need to know this much about you, so it's best to save the space for your other CV sections.
Social media CV Profile
Your CV profile (or personal statement, if you're a graduate or junior applicant) provides a brief overview of your skills, abilities and suitability for a position.
It's ideal for busy recruiters and hiring managers, who don't want to waste time reading unsuitable applications.
Think of it as your personal sales pitch. You've got just a few lines to sell yourself and prove you're a great match for the job, so make it count!
Tips to consider when creating your profile:
Ditch clichés: "Determined thought leader who always gives 110%" might seem like a good way to fill up your CV profile, but generic, cheesy phrases like this won't land you an interview. Recruiters hear them time and time again and have no real reason to believe them. Pack your profile with your hard skills and tangible achievements instead.
Short and snappy:

Recruiters are busy, so to ensure your entire profile actually gets read, it's best to keep it short and snappy. 3-5 punchy lines makes for the perfect profile.

Keep it tailored:

The biggest CV mistake? A generic, mass-produced document which is sent out to tens of employers. If you want to land an interview, you need to tailor your CV profile (and your application as a whole) to the specific role you're applying for. So, before you start writing, remember to read over the job description and make a list of the skills, knowledge and experience the employer is looking for.




Avoid objectives: Leave your career objectives or goals out of your profile. You only have limited space to work with, so they're best suited to your cover letter.
What to include in your social media CV profile?
Type of companies/clients you have worked for – Summarise your experience; for example, it could be freelance clients in the luxury travel sector, large corporate financial organisations, startup cosmetics brands or volunteer experience in the NGO sector.


Level of experience – Whether you're a recent marketing graduate or an experienced social media manager with 10+ years experience, make it clear.
Skills, tools and technologies – These should be matched to the skills and tools listed in the job description – for example, Hootsuite, content creation, copywriting, Photoshop, Sprout Social, Google Analytics, etc…
Relevant qualifications – Mention your highest and most relevant qualifications, such as a marketing degree or the HubSpot Social Media Certification.
Achievements & results – Have you increased engagement, boosted sales, created a revenue-boosting campaign or increased conversion rates for a client or employer? Pick out a couple of your stand out achievements and incorporate them into your profile.

Core skills section
In addition to your CV profile, your core skills section provides an easily digestible snapshot of your skills.
As social media manager jobs often receive a huge pile of applications, this is a great way to stand out and show off your suitability for the role.
It should be made up of 2-3 columns of bullet points and be made up of hard sector skills that are highly relevant to the job of a social media marketer.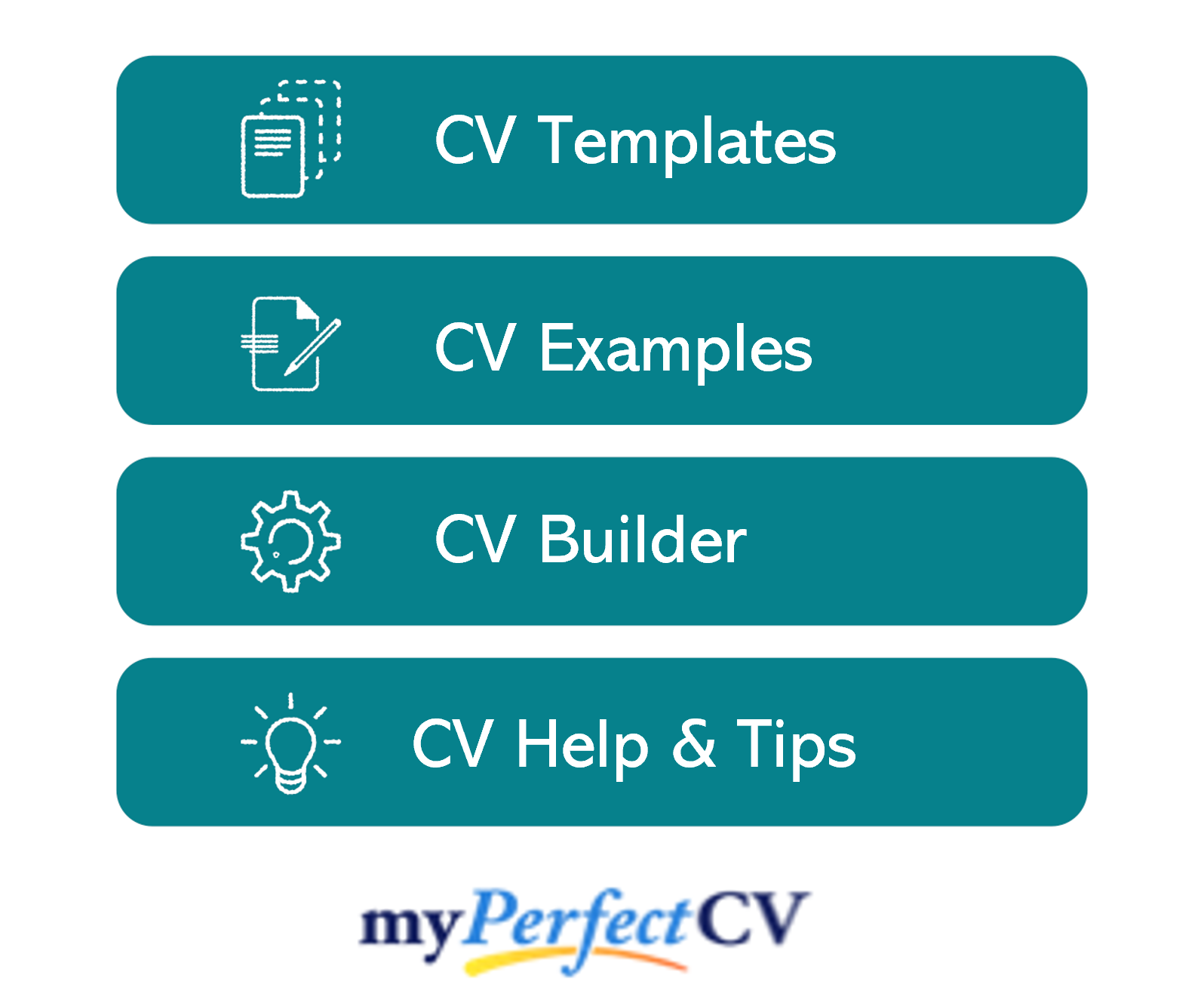 Work experience/Career history
Now that recruiters have a good overview of your skills and abilities, you need to jump into the detail of your career history.
Give them a more thorough insight into what you can do by creating a detailed list of your relevant experience.
Start with your current role, and work backwards through all the relevant positions you've held.
This could be freelance, contract or voluntary work too; as long as it's related to the role you're applying for.
Structuring your roles
Recruiters will be keen to gain a better idea of where you've worked and how you apply your skillset in the workplace.
However, if they're faced with huge, hard-to-read paragraphs, they may just gloss over it and move onto the next application.
To avoid this, use the simple 3-step role structure, as shown below:
Outline
Start with a 1-2 sentence summary of your role as a whole, detailing what the goal of your position was, who you reported to or managed and the type of organisation/client you worked for.
E.g.
"Reporting to the Head of Digital, I oversaw the social media management of a large e-commerce cosmetics store and co-ordinated the work of three social media assistants, graphic design and copywriter."
Key responsibilities
Use short, punchy bullet points to showcase your duties and responsibilities in the position.
Employers are most interested in your hard skills, software and sector knowledge, so point these out wherever you can.
E.g.
Liaised with graphic design agent for additional campaign resources.
Managed fully integrated social media marketing campaigns on Facebook, Pinterest, Instagram and Twitter.
Created a new user-generated content campaign and associated hashtag, which garnered 20,000 posts across networks.
Key achievements
To finish off each role with extra impact, list 1-3 stand out achievements, results or accomplishments.
This could be anything which had a positive outcome for the company or client you worked for.
As digital marketing and social media are all about results, this is particularly important.
Where applicable, quantify your examples with facts and figures.
E.g.
Generated a 20% increase in conversion rates from Instagram in 6 months.
Built a 30k Instagram following and 20k Twitter following from scratch.
Generated an 80% uplift in organic traffic to the website in 6 months.
Education
Although there should be mentions of your highest and most relevant qualifications earlier on in your CV, save your exhaustive list of qualifications for the bottom.
If you're an experienced candidate, simply include the qualifications that are within the digital marketing space, such as a digital marketing degree, IDM or DMI certificates, or any other professional training. Additionally, if you've gained chartered marketer status, this should be clear in your education section and profile.
However, less experienced candidates can provide a more thorough list of qualifications, including A-Levels and GCSEs. #
You can also dedicate more space to your degree, discussing relevant exams, assignments and modules in more detail.
Quick tip: If you're a school leaver or recent graduate with limited experience, work your way through the Google Digital Garage and HubSpot online courses. They're great additions to your CV and will increase your chances of landing a role.
Interests and hobbies
This section is entirely optional, so you'll have to use your own research and judgement to figure out what is worth including.
Interests which have helped you to grow relevant skills, such as writing your own blog, designing graphics, writing or filming and editing videos, are well worth listing.
However, generic hobbies like "listening to music" are unlikely to impress recruiters, so are best left off your CV.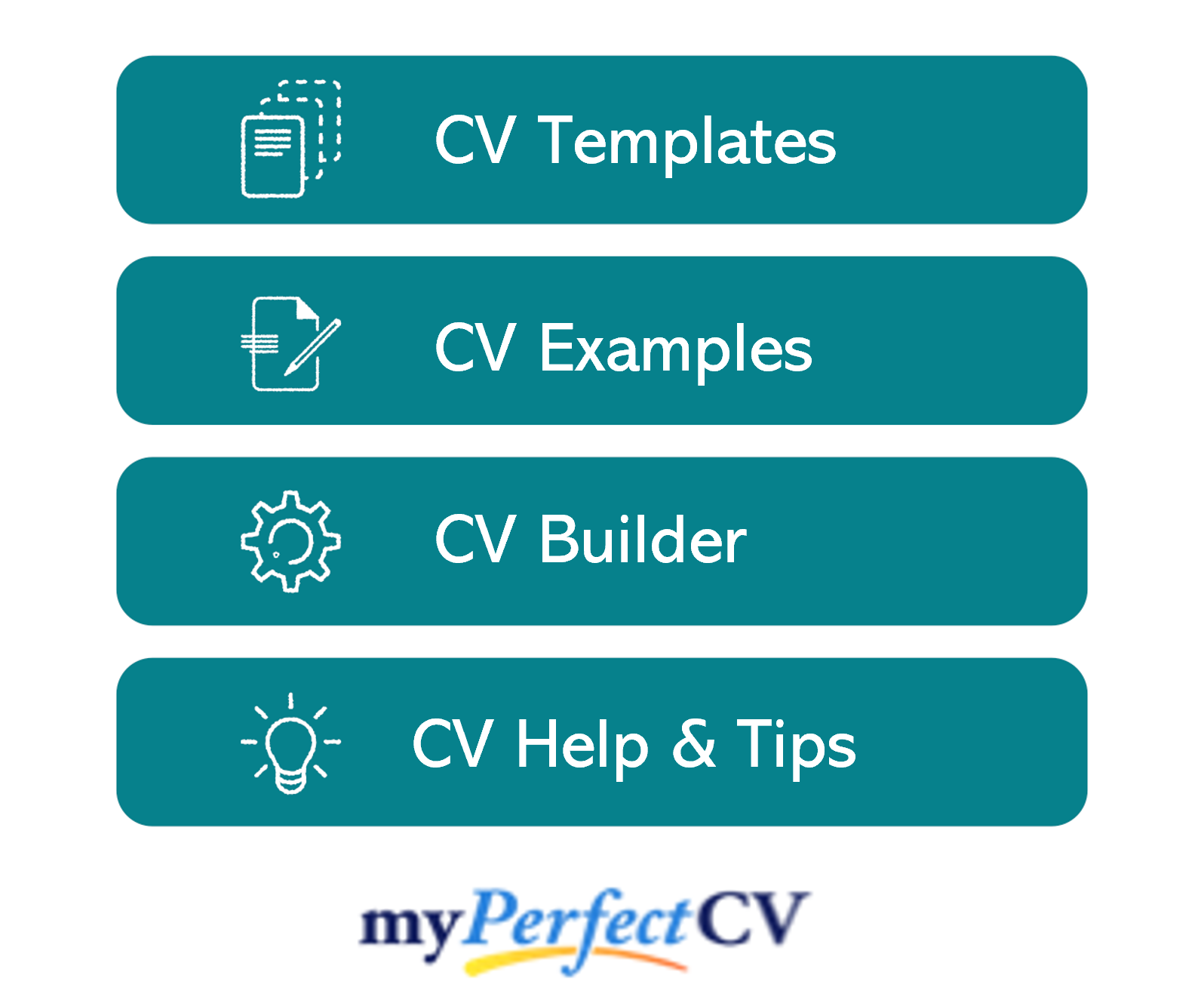 Essential skills for your social media CV
While each client and organisation will require a slightly different skill set, there are several core skills that will be required in most social media roles:
Writing – You'll need to embody the brand's voice on social, whether that's writing impactful ad copy, creating witty captions or replying to questions and messages from customers.
Graphic design & image editing – While larger brands may have a graphic designer to assist you with these tasks, having your own skills in this area will be a major plus point for employers.
Customer service – Social media managers are often tasked with responding to customer queries, complaints and questions that come in via social media, so any customer service experience will be useful.
Data analysis – You'll need to interpret a range of data to understand and report back to clients/stakeholders on the impact your social media efforts are actually having.
Scheduling – Oversee the editing, approval, and scheduling of social posts for a variety of networks.
Tools & software – From Hootsuite to Sprout Social to Facebook Insights and Adobe Suite, make sure to pack your CV with any relevant tools and software you're familiar with.
Writing your social media CV
When putting together your social media CV, there are a few key points to remember.
Always tailor your CV to the target role, even if it means creating several versions for different roles.
Additionally, remember that the structure and format of your CV need just as much attention as the content.
Remember to triple-check for spelling and grammar errors before hitting send.
Good luck with your job search!