To land the best copywriting jobs, you must have strong CV that proves you are the best in your field.
It's crucial that your copywriter CV is extremely well-written. After all, it's basically the first sample of your written work the employer will see!
To help you get the attention of employers and recruiters, I've compiled this in-depth copywriter CV guide, which includes an example CV, to help you put forward an effective application and win lots of interviews.
Here's what I'll discuss in the guide:

Guide contents
Copywriter CV example
Structuring and formatting your CV
Writing your CV profile
Detailing work experience
Your education
Skills required for your copywriter CV

Copywriter CV example


The copywriter CV example above should give you a good idea of how to display your relevant experience, skills and qualifications in a way which is clear, concise and presentable.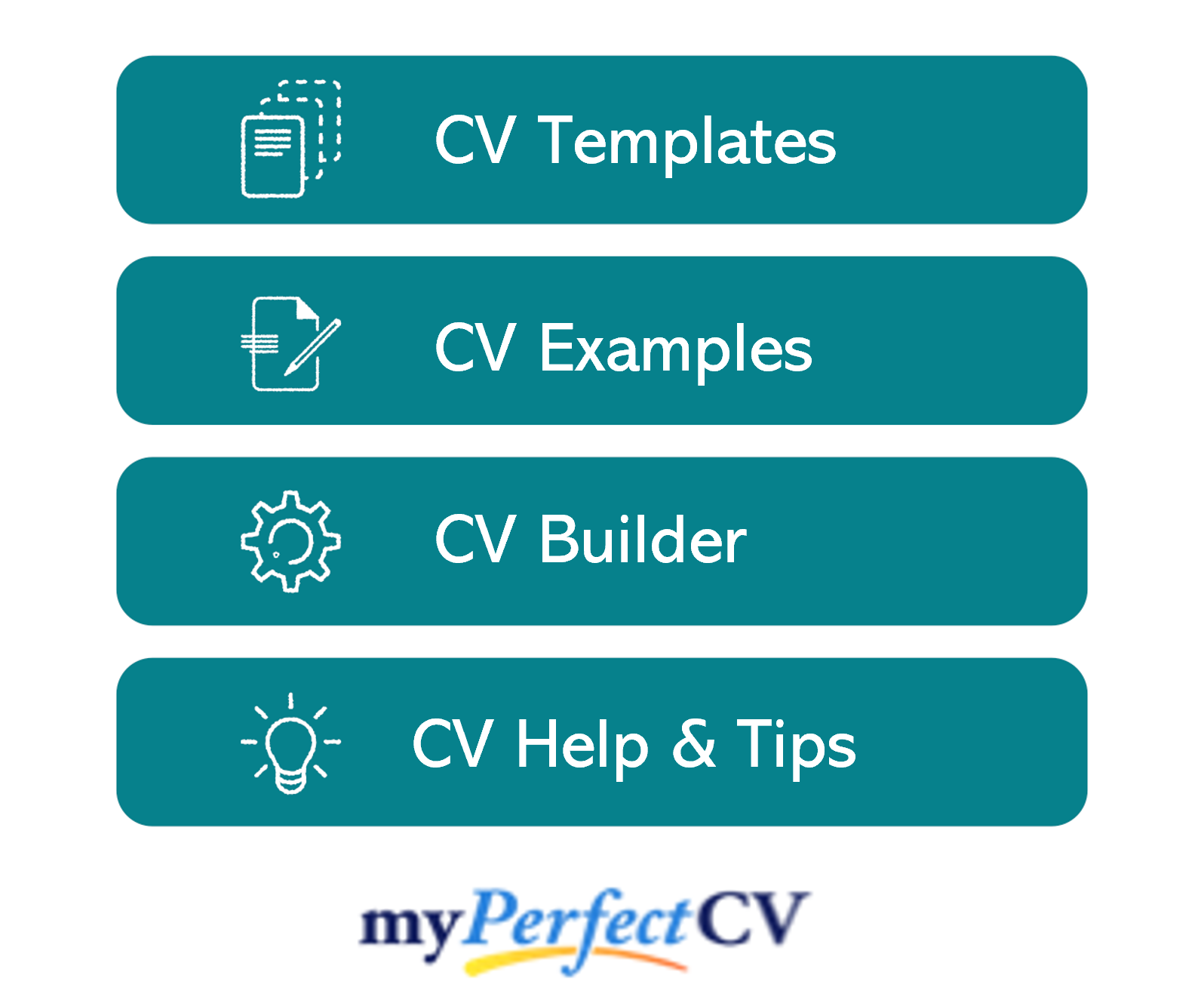 Copywriter CV structure & format
Naturally, as a copywriter, you're probably all about the content. But when it comes to your CV, the structure and format are just as important.
No matter how well-written your CV is, it'll be rejected if it lacks organisation and is impossible to navigate.
Follow the structure and formatting tips below to ensure your CV looks polished and professional.
Formatting Tips
Opt for a clean, modern font in black and stick to size 12. Don't be tempted to use a smaller font so that you can pack more info in – a barely readable CV is a recruiter's worst nightmare!
You're probably used to working to a defined word limit or space, and this time, your brief is to keep your CV to a maximum of 2 sides of A4. It's the unwritten rule of CV writing to hold reader's attention!
Utilise bold text, line breaks, columns, lists and bullet points to break up chunks of text and allow key information to stand out.
Keep your formatting consistent. For example, you should use the same font throughout, and if you bold one heading, it's best to bold them all.

Structuring your CV
Organise your information into the following defined sections:
Contact details – Your name, phone number and email address.
Profile – Write a 5-10 line summary of your professional experience, skills and achievements so far. The aim is to grab the reader's attention from the get-go and convince them to read on.
Work experience / Career history – Starting with your most recent contract or role, this is where you'll detail your relevant work experience.
Education – List your relevant qualifications, diplomas and/or certifications, including the institution and dates of completion.
Interest and hobbies – If you believe your hobbies and interests could further emphasise your value, add them in at the bottom of your CV.
Let's take a closer look at what should be included in each section:

CV Contact Details
This will be the shortest section of your CV, so maximise your space by keeping detail to a minimum.
Phone number
Email address
Location – Just list your town or city, for example, 'Manchester'.

Copywriter CV Profile
Copywriters are in demand, but that doesn't mean you won't face some competition when applying for highly-sought-after roles or contracts.
Your professional profile at the top of your CV, is your best shot at grabbing the attention of recruiters, even if they've got hundreds of CVs to sift through.
Think of your profile as your personal sales pitch. You have 5-10 lines to get across your key selling points and convince the reader that you're the best writer for the job.
It should give recruiters a snapshot into your highest and most relevant experience, skills, qualifications and achievements.
Tips to consider when creating your profile:
Seize the opportunity to let your copywriting skills shine. Your profile should be incredibly punchy and show off your abilities to sell a product through words – only in this case, the product is you!
Tailor your profile to the job description as much as you can. Above all else, your profile should show that you meet the essential requirements listed in the advertisement.
Stick to the suggested 5-10 line limit. You should aim to provide a glimpse of your value, skills and experience, but only enough to hook the recruiter in and encourage them to read further.
As a copywriter, meaningless clichés and overused buzzwords are a huge no-no. Prove your value with tangible experiences, skills and accomplishments instead.
What to include in your copywriter CV profile?
Level of experience – How many years of relevant experience do you have? Are you a graduate, a mid-weight or a senior copywriter?
Relevant qualifications – Mention your relevant qualifications, whether that's an English or Journalism degree, a CIM qualification or a sector-specific certification
Copywriting skills and knowledge – What essential skills are listed in the job description? Mention them in your profile to prove you're the perfect match.
Where you've worked – Agency or in-house? If you've worked freelance, mention your biggest clients.
Quantifiable achievements – Whether you improved brand awareness by 50% by introducing a slogan, increased website traffic by 60% through SEO content or won a copywriting award, give employers a glimpse of your potential by incorporating your most impressive achievements.
Core skills section
Prove that you're the ideal candidate for the role by summarising your relevant skills in a core skills section.
A bullet pointed section of your most in-demand skills that can be seen from the moment the CV is opened.

Work experience/Career history
By now, recruiters will be itching to know more about your career history.
Starting with your most recent position or freelance contract, detail your relevant work experience to date.
If you've held a varied freelance copywriting career, pin your focus on your most recent, relevant or long-term experiences. You don't have to mention every single contract you've ever had, but do make sure it's clear how many years of experience you hold.
Structuring your roles
Help recruiters gauge the impact you made within each role by following the guidelines below.
Outline
Start by summarising your role as a whole. This might include who you reported to, the department you were involved in and what type of work you carried out.
E.g.
"Reporting to the senior copywriter, I researched and developed copy for the company blog, website, email campaigns, marketing content and social media platforms."
Key responsibilities
Now, detail your day-to-day duties and responsibilities in a snappy, bullet-pointed list.
E.g.
Planned content, blog articles, news updates and features for the organisation's website and blog.
Lead a small team of outsourced freelance writers and contributors and edited their work in-line with the brand voice.
Worked closely with the SEO officer to device a comprehensive SEO content plan.
Key achievements

Prove the impact you made in the role by finishing up with 1-3 key achievements from the role.
Where possible, quantify them with hard facts and figures.
E.g.
Increased organic search traffic by 70%.
Enhanced the click rate for customer email marketing campaigns by 30%.
Grew company blog from 1,000 to 6,000 visits/month in a year.
Increased Facebook conversion rate by 40% through ongoing optimisation of ad copy.


Education
Experience is more valuable than qualifications in the copywriting industry, so generally, this section should be fairly brief.
However, do list your relevant qualifications, such as a Marketing, English or Journalism degrees or certifications, or sector-specific courses from the Digital Marketing Insitute, CIM or IDM.
Start with your highest qualification and work backwards. You should include the name of the qualification (such as BA Marketing Management), as well as the name of the institution and date of completion.
Hobbies and interests
This section is optional, but you can use it to list hobbies, interests or additional information which you feel could add value to your application.
Think twice about what you include here, though.
For example, if you run a personal blog or are part of a creative writing group, it's worth listing, as it'll further prove your passion for the industry.
However, listing 'listening to music' or 'socialising' won't add any value to your application, so the space is best saved for other sections.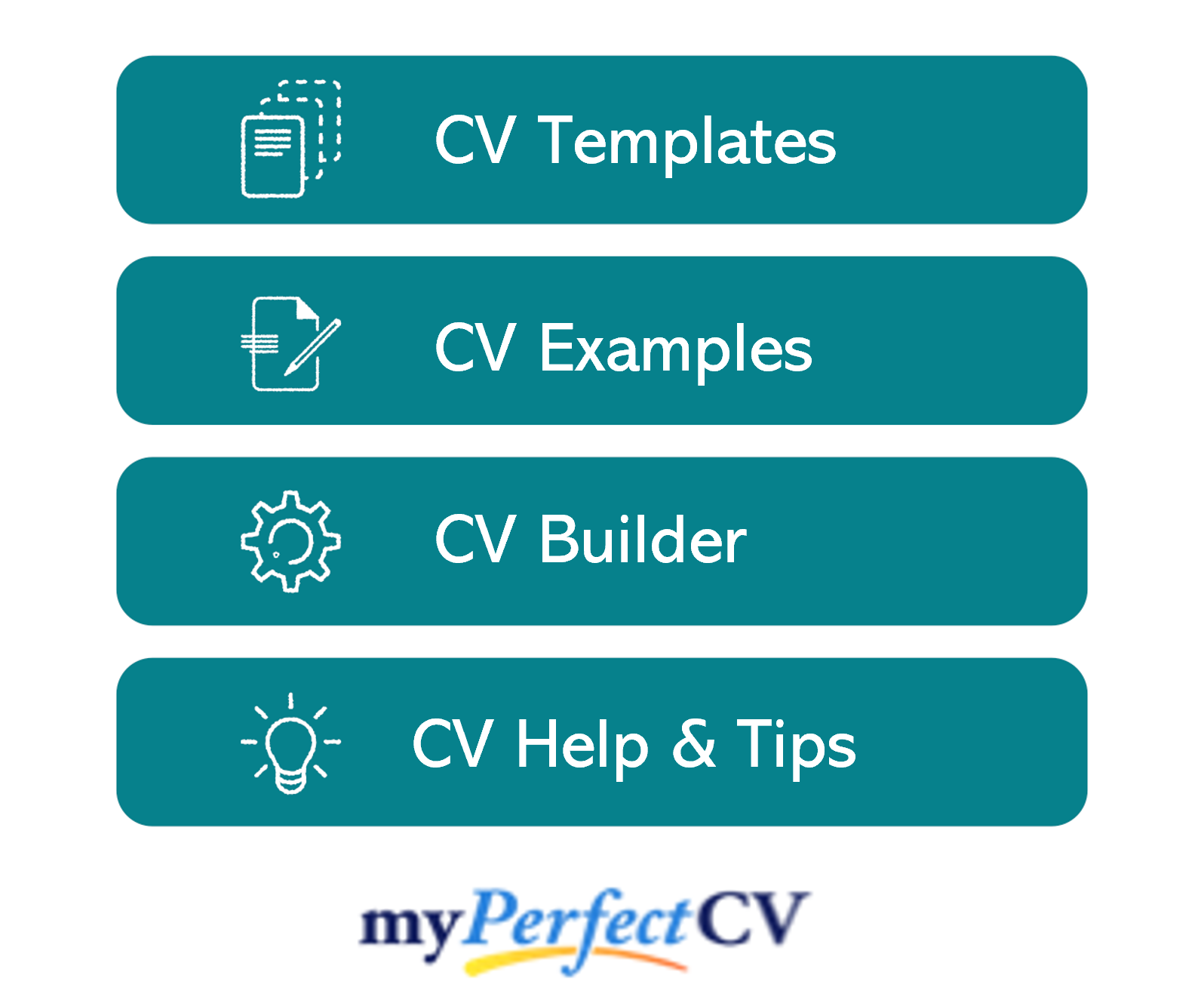 Essential skills for your copywriter CV
Inevitably, the skills required for a copywriter role will vary according to the sector and specialism. However, the following skills are commonly desired in candidates:
Research – Study findings of surveys, focus groups and academic studies to create content or gain a broader understanding of the target market.
Headlines – The ability to craft impactful headlines to increase click-through rates of emails, blogs and whitepapers etc.
Attention to detail – Your work will need to be 100% error-free before being uploaded or sent to a client.
Conversion rate optimisation – Capable of continuously optimizing content to drive conversions.
User experience – Able to apply knowledge of user experience to every piece of copy created to ensure a pleasant experience for visitors.
Analytics – Using available data to improve copy and decipher what is and what isn't effective.
Search engine optimisation – Ability to conduct keyword research, create content plans and write copy which is optimised for search engines.
General web-literacy and technical skills – The world becomes for digitally-focused by the day, so detailing any other areas of technical or digital expertise will significantly boost your chances.
Writing your copywriter CV
Good copywriting has the target audience's needs at its core. And whilst writing your CV, the recruiter becomes your target!
So, by filling in the above sections with content which is tailored to the role you're applying for, is well-structured and uses savvy formatting tricks, you're sure to leave them itching to invite you for an interview.
It goes without saying that you should finish the process by triple-checking your spelling and grammar, as your writing will be scrutinised more than any other profession.
Good luck with your job search!