Looking to secure a rewarding role as an admin assistant?
You're going to need a well-written CV which showcases your varied administrative skillset.
Office support roles regularly receive hundreds of applications, so it's vital to ensure that your CV stands out to recruiters.
I've put together this detailed CV writing guide, along with an example admin assistant CV, to help you land the best admin jobs out there.
Guide contents
Admin assistant CV example
Structuring and formatting your CV
Writing your CV profile
Detailing work experience
Your education
Skills required for your admin assistant CV

Admin assistant CV example


The CV example above demonstrates how to put your experience across in a way which looks professional, is easy for recruiters to navigate and showcases numerous administrative skills.
Next, I'll walk you through how to format and structure your own CV.
Admin assistant CV structure & format
Even if your CV is packed with impressive content, a sloppy format and lack of structure could completely shatter your chances.
Recruiters are busy people, and with hundreds of applications to read through, they don't have any time to waste on hard-to-read CVs.
So, keep their needs in mind at all times, ensuring that your CV is easy to navigate and gentle on the eye.
Check out my simple yet effective CV structure and formatting tips below.
Formatting Tips
Ensure your CV sections are clearly divided by using bold headings and borders, as well as leaving some white space between each section.
When it comes to design, less is more. Stick to a clear and simple font and a subtle colour scheme.

Your CV should be 2 pages of A4 or less – this gives you enough space to impress busy recruiters, without sending them to sleep.
Utilise bullet points, lists and columns wherever possible, to break up large sections of text and allow recruiters to skim through the content.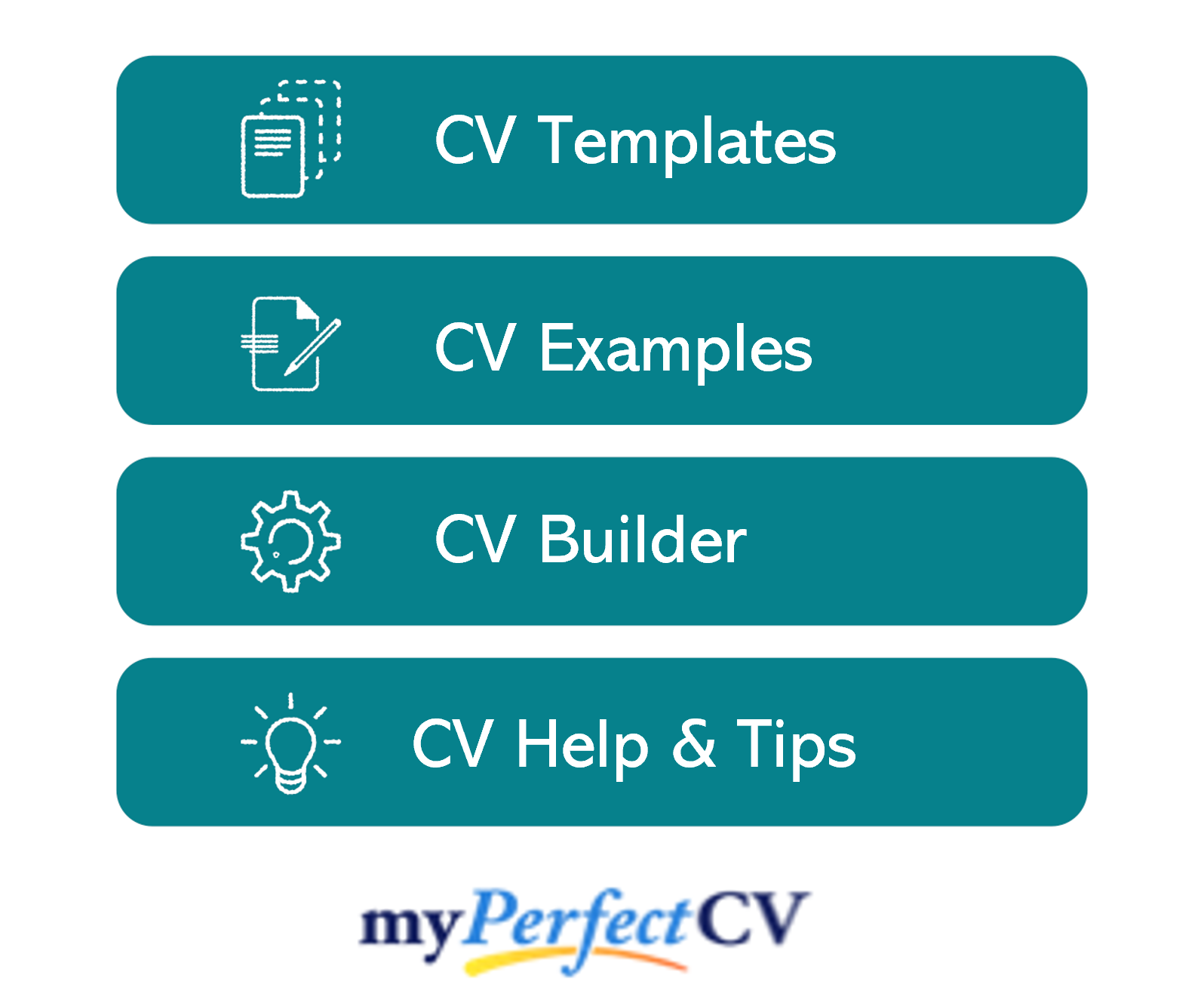 Structuring your CV
The tried-and-test CV structure below will help you put forward all your essential information, in an organised manner:
Contact details – These should always sit right at the top of your CV.
Profile – A snappy summary of your experience, skills and qualifications, which highlights your suitability for the role.
Work experience / Career history – Showcase your relevant experience, starting with your most recent role and working backwards.
Education – Note down your qualifications and certifications, especially those which are relevant to admin roles.
Interest and hobbies – This is optional, but can be included if you have an interesting hobby which displays valuable transferable skills.
Now we'll look through what to include in each CV section in more detail.
CV Contact Details
Your contact details should sit at the very top of the first page of your CV.
Stick to the basics, as recruiters simply need a way to contact you for an interview. For example:
Phone number
Email address
Location – Your vague town or city is enough, for example, 'Coventry' or 'Brighton'.
There's no need to share your age, date of birth, marital status or full address – it'll only waste space.
Admin assistant CV Profile
Next, you need to write a punchy and compelling CV profile – or personal statement if you're a junior candidate.
This is an introductory paragraph which gives you a chance to sell yourself to recruiters and provides an overview of your relevant skills and experience.
It's the first thing recruiters will read, so if it fails to impress them, they may well move straight onto the next application!
Tips to consider when creating your profile:
Avoid including overused statements like "great team player" or "strong communicator" and, instead, prove your ability by focusing on your hard skills and experience.
In order to hold recruiters' interest and entice them to read the rest of your CV, you need to keep it short and snappy – between 5 and 10 lines is perfect.
For maximum impact, you should tailor your profile to the specific role you're applying for. Re-read the job requirements and then to incorporate applicable skills and keywords into your profile.
Don't waste space by discussing your career goals or objectives – this type of information is best saved for your cover letter.
What to include in your admin assistant CV profile?

Where you have worked – Whether you've worked in small offices or large corporate organisations, it's important to sum up your work experience to date. Ideally, you'll have some administration experience to your name, but if not, focus on drawing out transferable admin skills from part-time jobs, studies, placements or volunteer roles.
Qualifications – Mention your highest relevant qualifications. Maths, English, IT and business qualifications can all be highly beneficial to administrative roles. If you've completed any vocational administrative or IT certifications/courses, make sure to include them, too.
Essential admin skills – Highlight your relevant skills, especially those listed in the job description. This might include written communication skills, diary management, customer service or data entry, amongst others.
System/software knowledge – Generally, admin assistants are expected to be proficient in basic software packages and systems such as Microsoft Word, Excel and PowerPoint, so it's important to showcase your IT capabilities.
Core skills section
Recruiters generally look at the top section of your CV first, so it's important to hit them with impactful content from the second they set eyes on your CV.
So, to add impact, follow your CV profile with a snappy core skills section which highlights your key admin skills.
Split them over 2 or 3 columns and use bullet points – this way, recruiters can easily see your potential, even if they're stuck for time.
Remember to target this section (as well as the rest of your CV) to the role you're applying for.
Cross-reference your skills with the ones listed in the job requirements, then, position your matched skills right at the top of the list.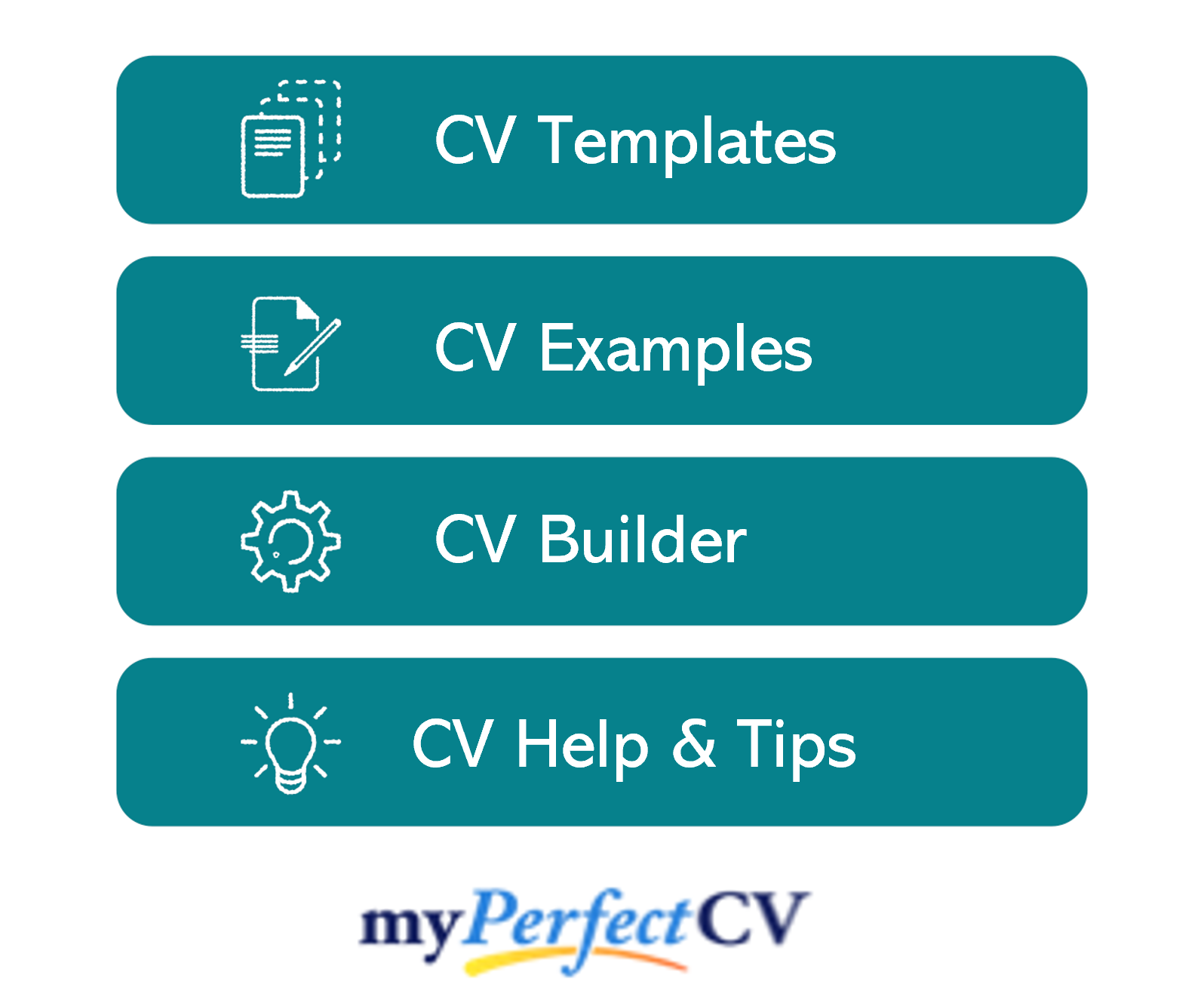 Work experience/Career history
Next, it's time to give recruiters a more in-depth look at your work experience.
Start with your most recent position and work backwards.
You should focus the detail on your most relevant experience – ideally, admin or office support roles.
If you haven't got any relevant experience, you should still give a round-up of your career history.
However, try to focus on transferable skills gained from your previous roles, placements, volunteer positions or personal projects which could be relevant to admin roles, such as customer service, IT or communication skills.
Structuring your roles
Your work experience section can get bulky, so it's important to structure it in a way which allows for easy reading.
The simple 3-step structure below allows recruiters to gain a thorough understanding of your experience and impact, even if they're just quickly scanning through.
Outline
Start with a brief overview of the role and workplace, describing the purpose of your role and who you reported to.
E.g.
"Part of the business support team for a local publishing business, providing administrative support to a team of 10 and reporting to the administrator."
Key responsibilities
Then, detail your day-to-day duties and responsibilities, making sure to mention the skills and software you used. Format this section with bullet points to allow recruiters to scan through with ease.
E.g.
Act as the first point of contact for email and telephone enquiries, responding professionally and providing information, referring to the administrator as appropriate.
Undertaking general office tasks, such as filing, writing reports and creating presentations using Microsoft Office, and reordering supplies.
Key achievements
Lastly, finish off with 1-3 key achievements made within the role, to prove the value you could bring to a future employer.
It might be a time your efforts helped to solve a problem, reduced wait time or boosted customer/client satisfaction.
E.g.
Created a new file storage process which allowed staff to access documents with more speed and accuracy.
Solved all client queries within 24 hours, reducing wait time by an average of 40%.
Education
Now it's time to share your qualifications and certifications.
Begin with your highest or most relevant qualifications, whether that's a degree, A-Levels or BTEC, making sure to detail dates of study and grades.
Be sure to add any vocational qualifications, such as a Microsoft Office Certification or First Aid, too.
Quick tip – Unless you're a school leaver, there's no need to list every qualification in detail. You can lump them together, for example, "10 GCSE's A*-D", instead of listing each and every subject and grade.
Interests and hobbies
It's completely up to you whether you include a hobbies and interests section in your CV – they're not usually considered a big factor in the hiring decision.
However, if you have interesting hobbies which relate to the skills needs in admin roles, you can consider including them.
For example, any hobbies which display good organisation, communication, time management, attention to detail or IT skills, could boost your application slightly.
However, generic hobbies like "going out with friends" aren't worth including.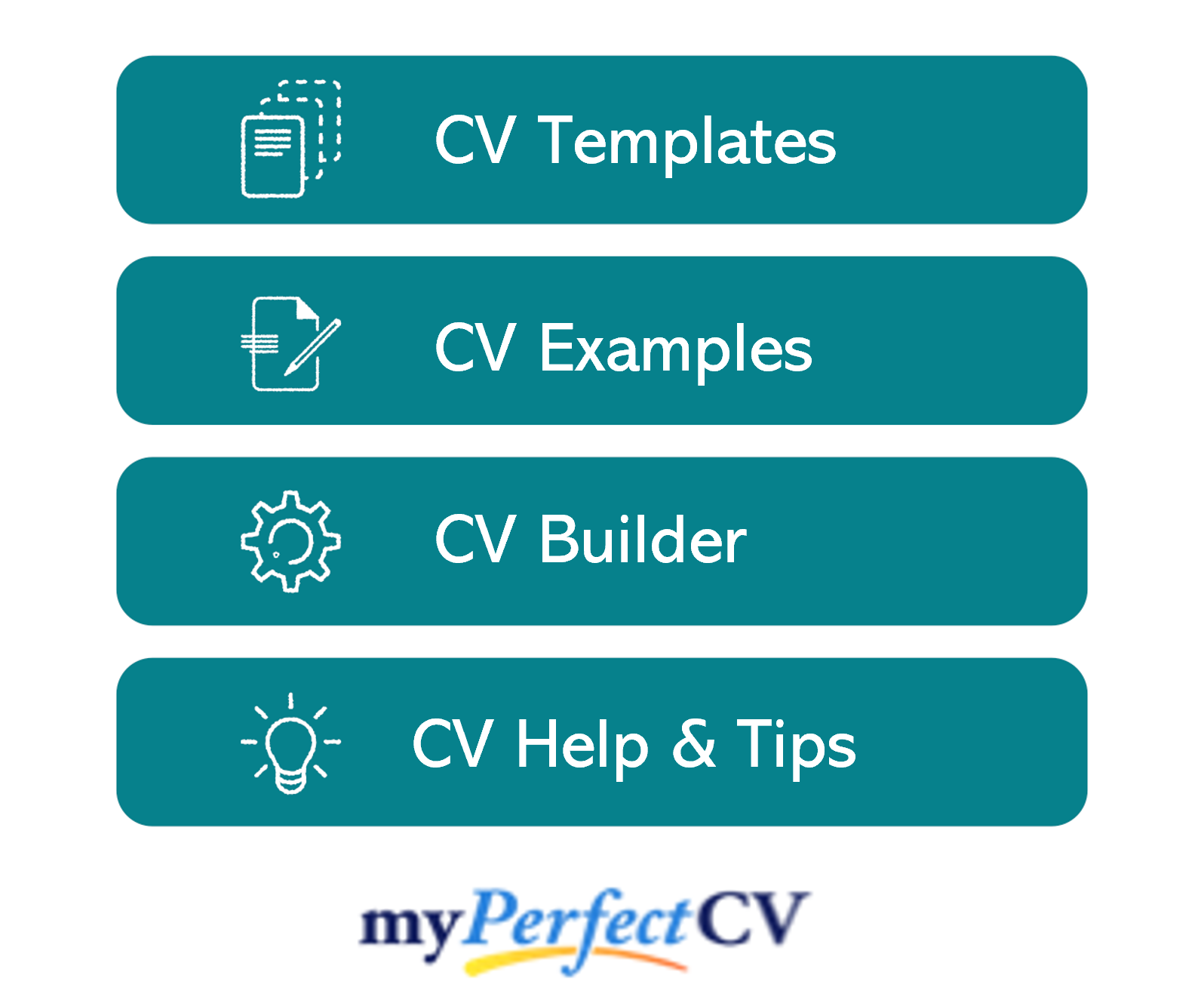 Essential skills for your admin assistant CV
Each and every role will require different skills, so make sure to cross-reference with the job description. However, the following skills are generally required for office support positions:
Business/office support – General office support skills, such as dealing with customer enquiries, photocopying and printing, organising and filing paperwork, booking meetings, keeping diaries, recording minutes etc.
Customer Service – Ensuring customers and clients have the best possible experience during your interaction with them and working to fulfil their needs to the highest standard.
Communications – Handling incoming queries from customers and staff in a timely and professional manner, holding a friendly and professional positive attitude whilst interacting with customers, guests and employees.
Data entry and management – Processing large amounts of data and updating/maintaining this information on computer systems.
Microsoft Office – The ability to use a variety of software packages, namely the Microsoft Word, Excel, Outlook and PowerPoint.
Writing your admin assistant CV
If you follow this guide from start to finish, you should be left with a flawless admin assistant CV.
With a well-thought-out structure, savvy formatting tricks and plenty of impressive content, you'll be well on your way to winning an interview.
Remember that your CV should be tailored towards the role you're applying for, so pack it with skills which closely match the job description.
Good luck with your job search!