Network engineers are critical to the effective running of an organisation's computer systems and employers will take care to ensure they recruit the best.
You will need a tailored CV if you want to stand out and get interviews.
Our comprehensive guide to writing a network engineer CV will explain everything you need to know and even includes a sample network engineer CV.
Guide contents
Network engineer CV example
Structuring and formatting your CV
Writing your CV profile
Detailing work experience
Your education
Skills required for your Network engineer CV

Network engineer CV example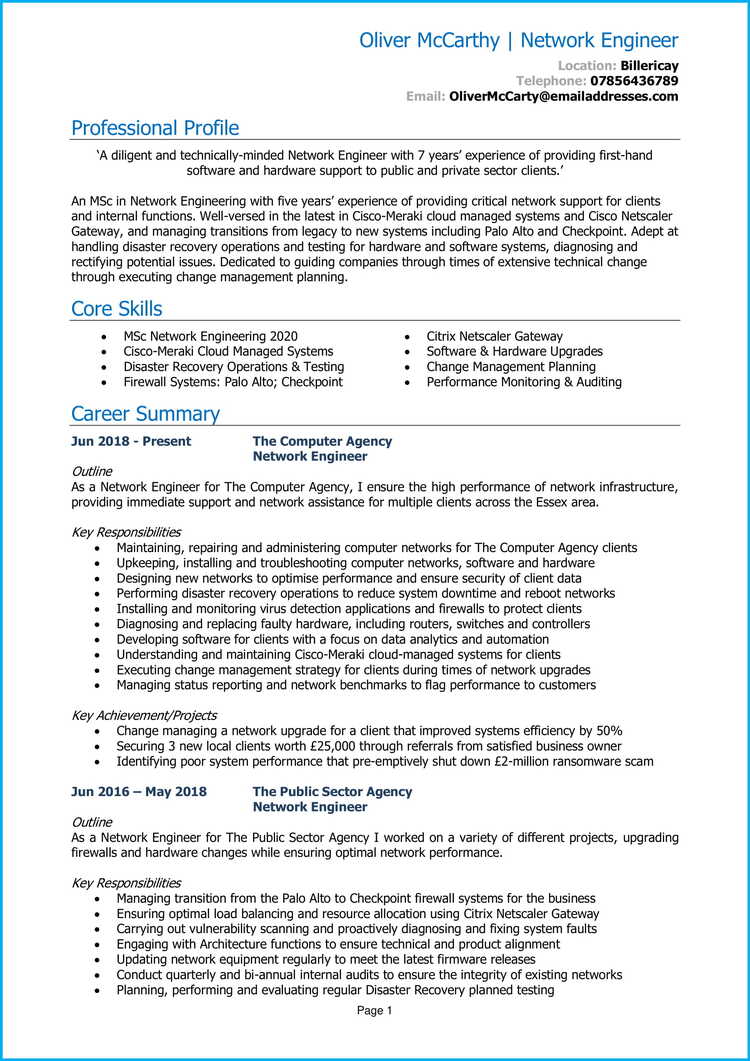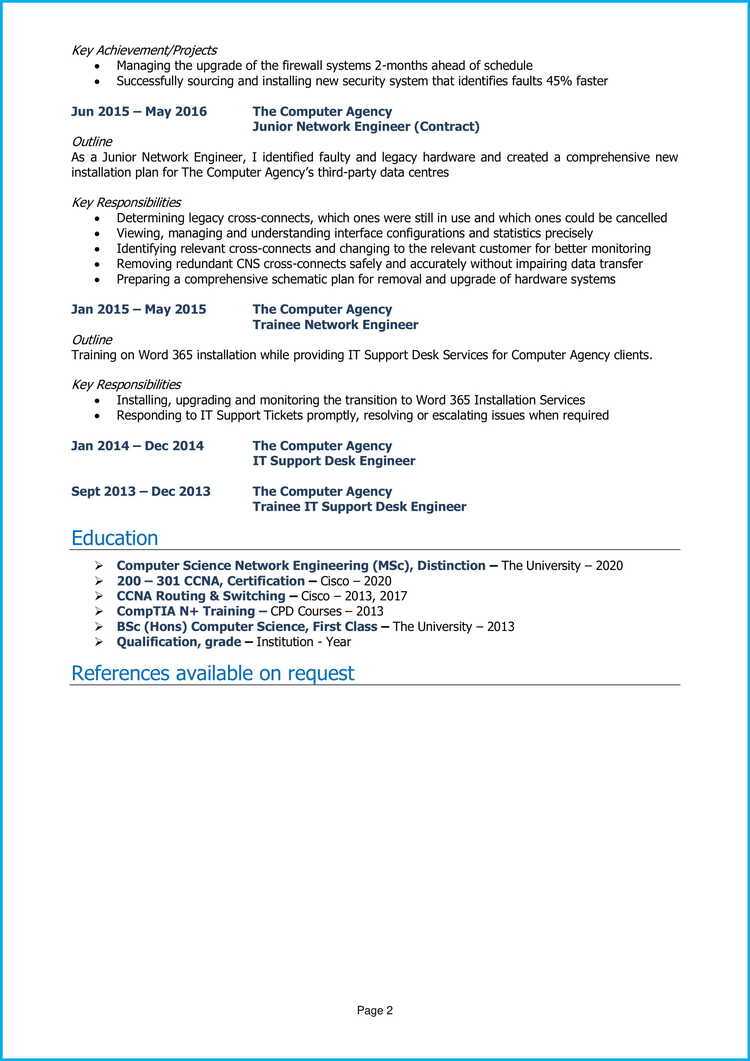 The above CV example demonstrates the type of info you should be including within your Network engineer CV, as well as how to display this information in a way which looks professional and is easy for time-strapped recruiters to read.
This is the standard you should be aiming for, so remember to refer back to it throughout the CV writing process.
Network engineer CV structure and format
Recruiters are busy, and if they can't find the information they're looking for in a flash, it could be game over for your application.
You need to format and structure your CV in a way which allows the reader to pick out your key information with ease, even if they're strapped for time.
It should be clear, easily legible, well-organised and scannable – check out some simple tips and tricks below: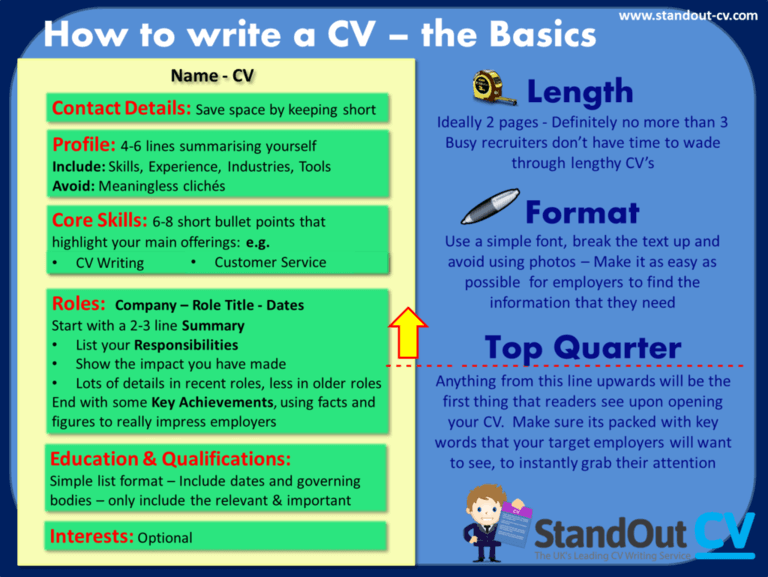 Formatting Tips
Length: Whether you've got one year or three decades of experience, your CV should never be more than two sides of A4. Recruiters are busy people who're often juggling numerous roles and tasks, so they don't have time to read lengthy applications. If you're a recent graduate or don't have much industry experience, one side of A4 is fine.
Readability: Help out time-strapped recruiters by formatting your CV for easy reading. Using lots of bullet points and lists will help them to skim through your info, while clearly formatted headings will allow them to navigate towards the content which is most useful to them.
Design: While it's okay to add your own spin to your CV, avoid overdoing the design. If you go for something elaborate, you might end up frustrating recruiters who, above anything, value simplicity and clarity.
Avoid photos: Logos, profile photos or other images aren't necessary and rarely add any value – save the space for written content, instead!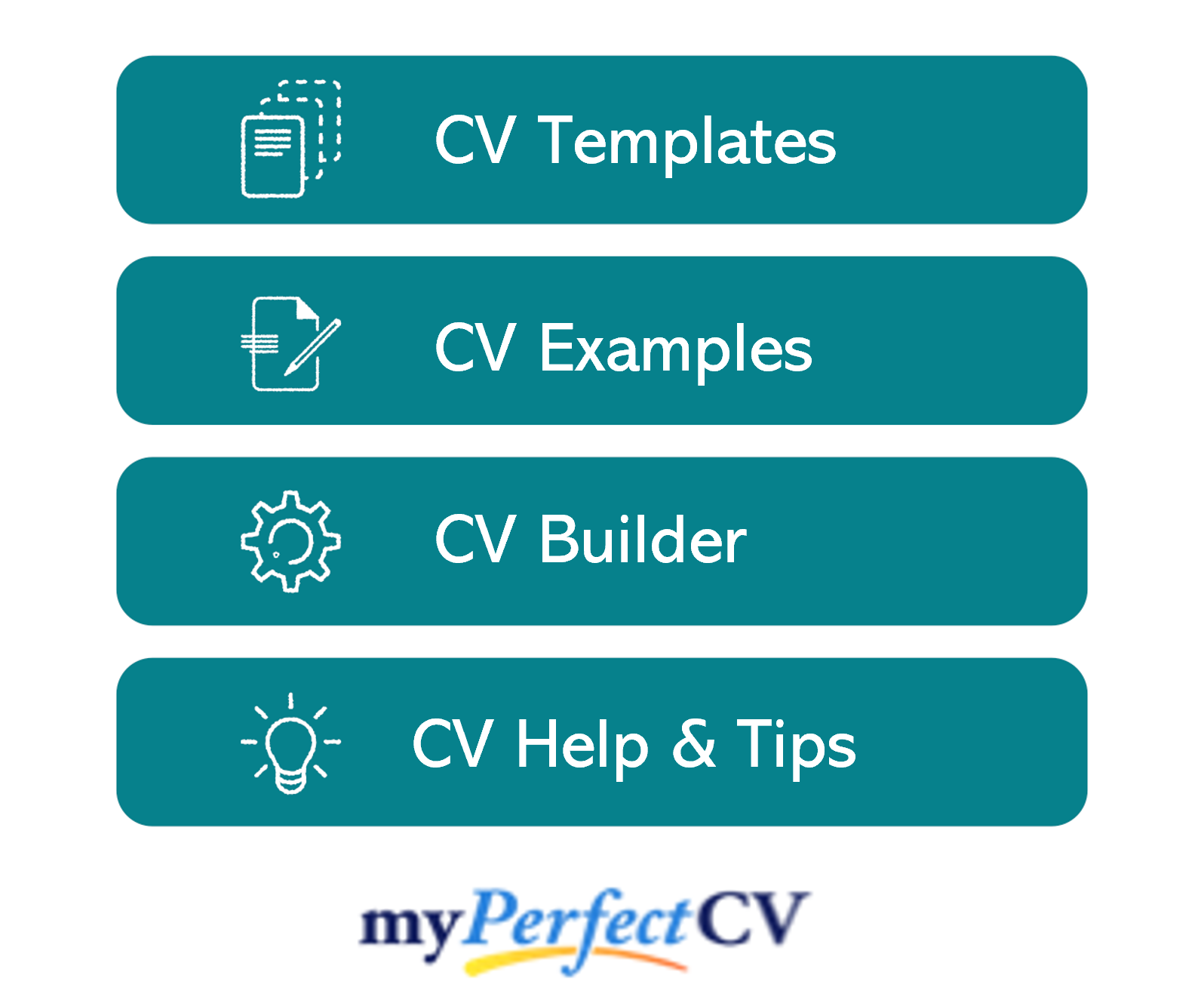 Structuring your CV
For easy reading, write your CV to the following CV structure:
Contact details – Make it easy for recruiters to get in touch with you by listing your contact details at the top of your CV.
Profile – A short and snappy summary of your experience and skills, showcasing what makes you a good fit for the position.
Work experience / career history – Note down all your work history, with your current position first, then working backwards.
Education – A short list of your academic background and professional/vocational qualifications.
Interest and hobbies – This is an optional section, which you can use to highlight any relevant hobbies or interests.
Now I'll guide you through exactly what you should include in each CV section.
CV Contact Details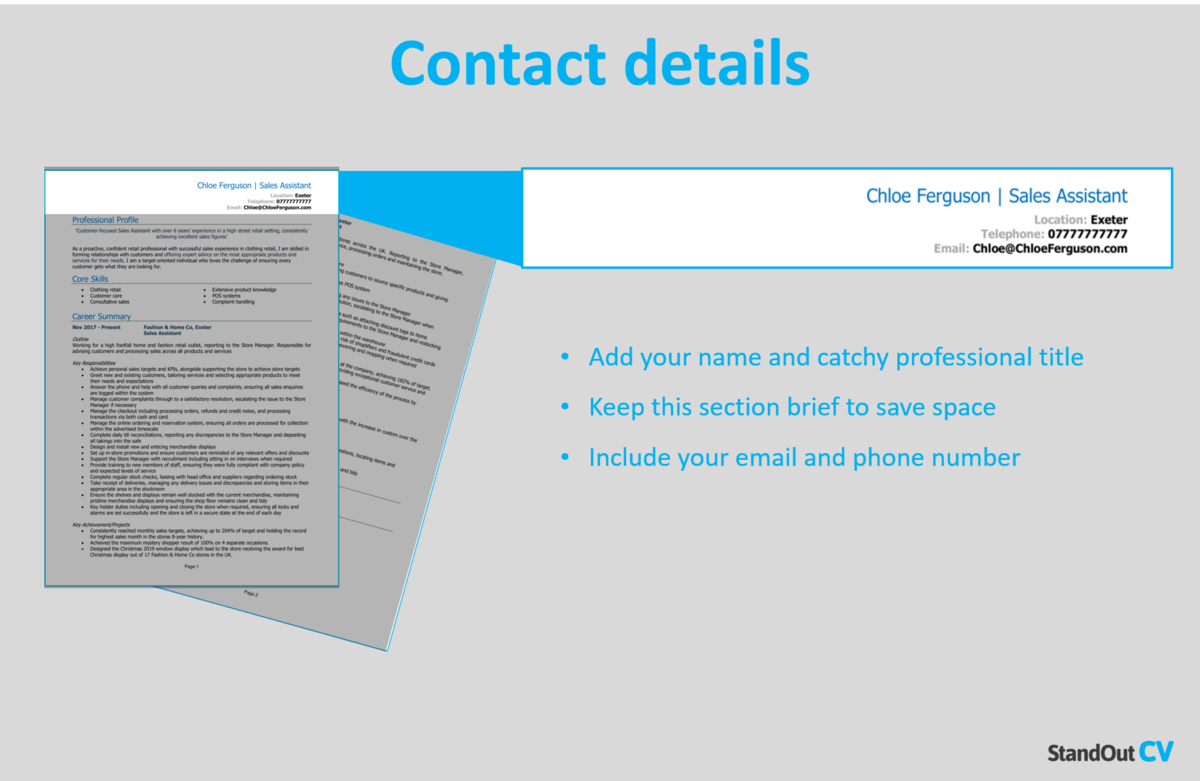 Begin by sharing your contact details, so it's easy for employers to give you a call.
Keep to the basics, such as:
Mobile number
Email address – It should sound professional, with no slang or nicknames. Make a new one for your job applications if necessary.
Location – Simply share your vague location, for example 'Manchester', rather than a full address.
LinkedIn profile or portfolio URL – Remember to update them before you send your application.
Network engineer CV Profile
Grab the reader's attention by kick-starting your CV with a powerful profile (or personal statement, if you're a junior applicant).
This is a short introduction paragraph which summarises your skills, knowledge and experience.
It should paint you as the perfect match for the job description and entice recruiters to read through the rest of your CV.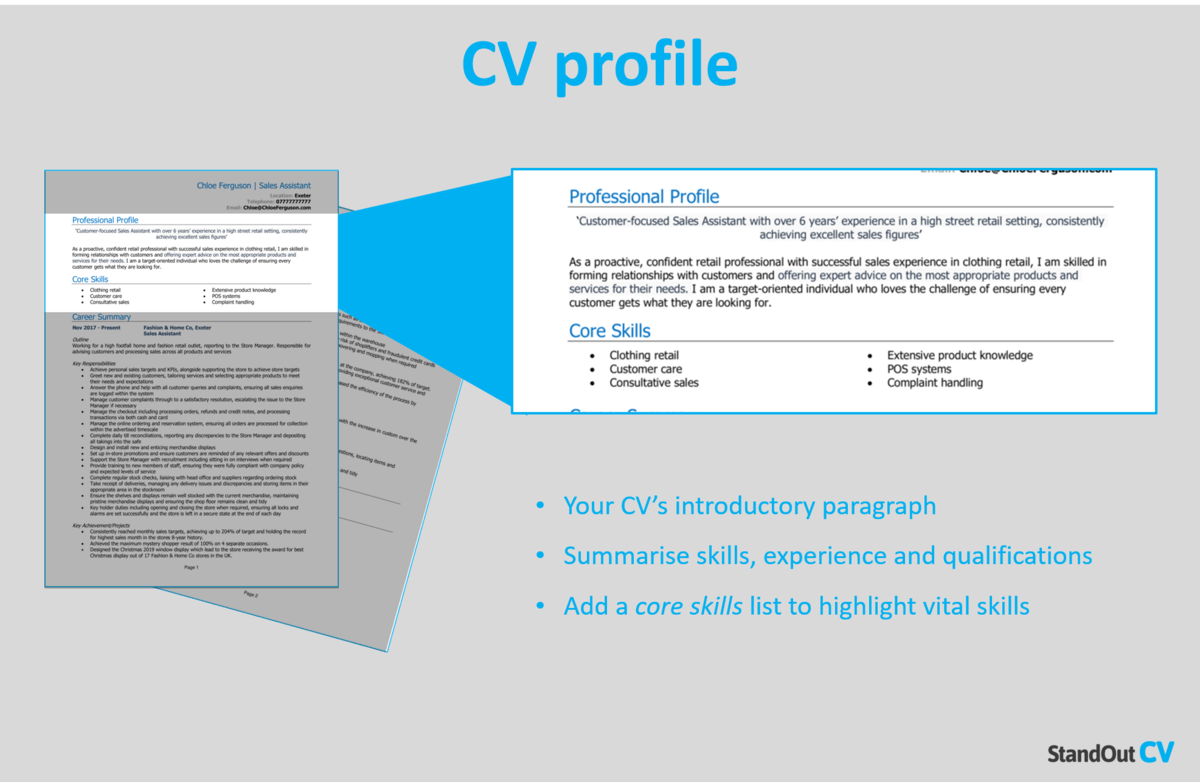 Tips for creating an impactful CV profile:
Keep it brief: Aim for a short, snappy paragraph of 3-5 lines. This is just enough room to showcase why you'd make the perfect hire, without going into excessive detail and overwhelming busy recruiters.
Tailor it: No matter how much time you put into your CV profile, it won't impress if it's irrelevant to the role you're applying for. Before you start writing, make a list of the skills, knowledge and experience your target employer is looking for. Then, make sure to mention them in your CV profile and throughout the rest of your application.
Don't add an objective: Career goals and objectives are best suited to your cover letter, so don't waste space with them in your CV profile.
Avoid cliches: Clichés like "blue-sky thinker with a go-getter attitude" might sound impressive to you, but they don't actually tell the recruiter much about you. Concentrate on highlighting hard facts and skills, as recruiters are more likely to take these on board.
What to include in your Network engineer CV profile?
Summary of experience: Recruiters will want to know what type of companies you've worked for, industries you have knowledge of, and the type of work you've carried out in the past, so give them a summary of this in your profile.
Relevant skills: Make your most relevant Network engineer key skills clear in your profile. These should be tailored to the specific role you're applying for — so make sure to check the job description first, and aim to match their requirements as closely as you can.
Essential qualifications: Be sure to outline your relevant Network engineer qualifications, so that anyone reading the CV can instantly see you are qualified for the jobs you are applying to.
Quick tip: Your CV is your first impression on recruiters, so it's vital to avoid spelling and grammar mistakes if you want to appear professional. Use our partner's CV builder to add pre-written content that has been crafted by recruitment experts.
Core skills section
Your CV is the very first impression you'll make on a potential employer.
A disorganised, cluttered and barely readable CV could seriously decrease your chances of landing interviews, so it's essential to make sure yours is slick, professional and easy to navigate.
You can do this by employing a clear structure and formatting your content with some savvy formatting techniques – check them out below: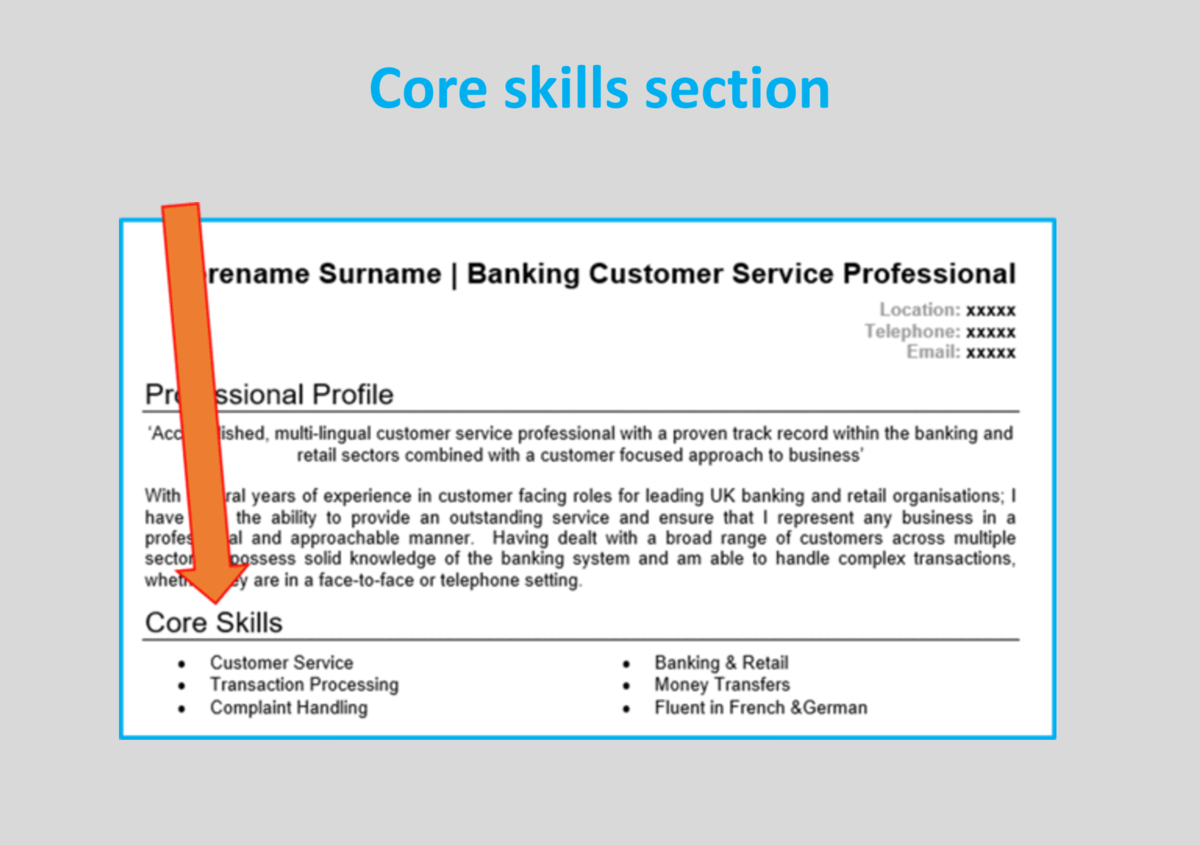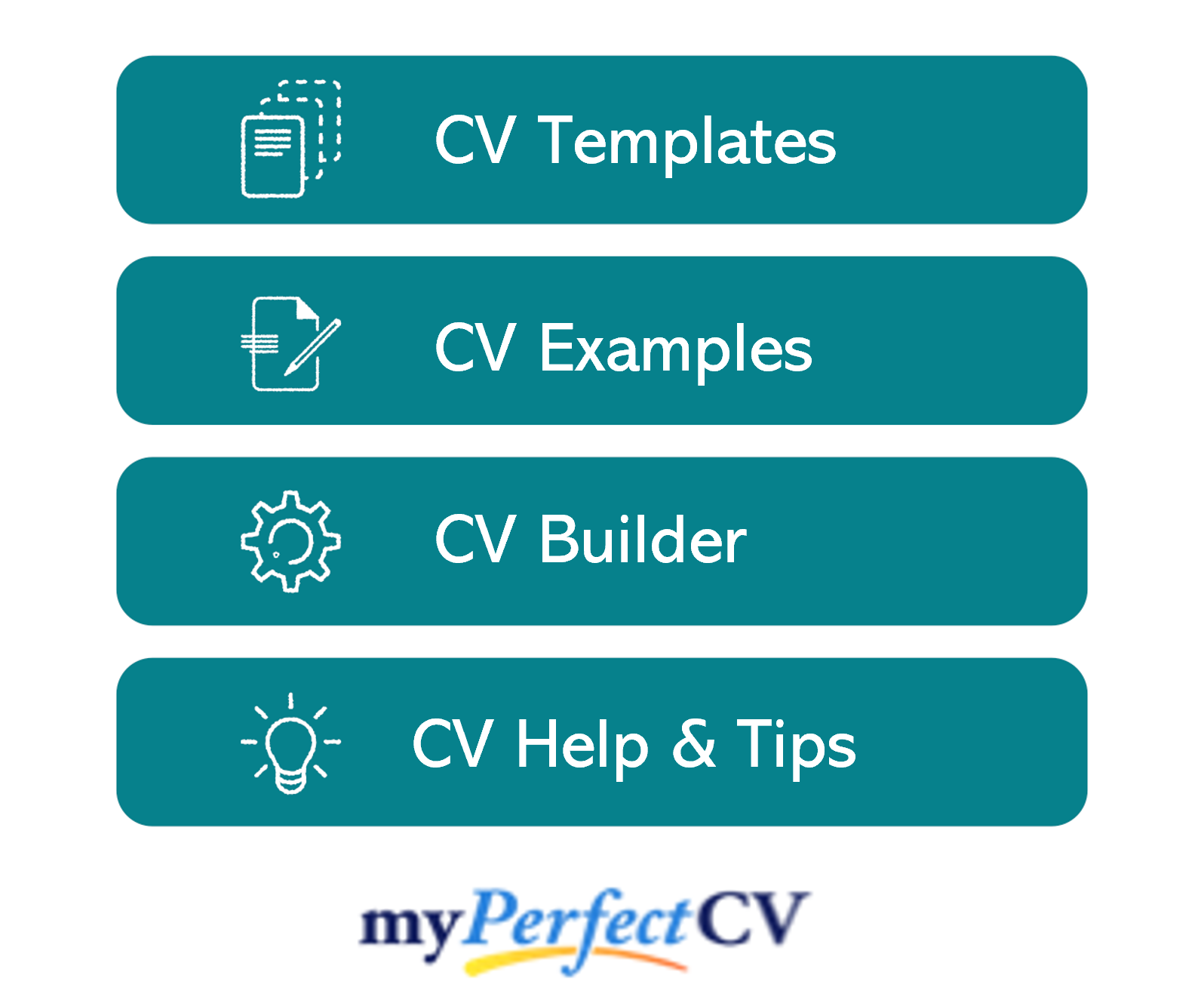 Work experience/Career history
Now that recruiters have a good overview of your skills and abilities, you need to jump into the detail of your career history.
Give them a more thorough insight into what you can do by creating a detailed list of your relevant experience.
Start with your current role, and work backwards through all the relevant positions you've held.
This could be freelance, contract or voluntary work too; as long as it's related to the role you're applying for.
Structuring your roles
The structure of your work experience section can seriously affect its impact.
This is generally the biggest section of a CV, and with no thought to structure, it can look bulky and important information can get lost.
Use my 3-step structure below to allow for easy navigation, so employers can find what they are looking for:
Outline
Start with a 1-2 sentence summary of your role as a whole, detailing what the goal of your position was, who you reported to or managed, and the type of organisation you worked for.
E.g.
"As a Network Engineer for The Computer Agency, I ensure the high performance of network infrastructure, providing immediate support and network assistance for multiple clients across the Essex area."
Key responsibilities
Next, write up a punchy list of your daily duties and responsibilities, using bullet points.
Wherever you can, point out how you put your hard skills and knowledge to use – especially skills which are applicable to your target role.
E.g.
Maintaining, repairing and administering computer networks for The Computer Agency clients
Upkeeping, installing and troubleshooting computer networks, software and hardware
Designing new networks to optimise performance and ensure security of client data
Key achievements
To finish off each role and prove the impact you made, list 1-3 stand out achievements, results or accomplishments.
This could be anything which had a positive outcome for the company you worked for, or perhaps a client/customer.
Where applicable, quantify your examples with facts and figures.
E.g.
Change managing a network upgrade for a client that improved systems efficiency by 50%
Securing 3 new local clients worth £25,000 through referrals from satisfied business owner
Identifying poor system performance that pre-emptively shut down £2-million ransomware scam
Education
At the bottom of your CV is your full education section. You can list your formal academic qualifications, such as:
As well as any specific Network engineer qualifications that are essential to the jobs you are applying for.
Note down the name of the qualification, the organisation at which you studied, and the date of completion.
Interests and hobbies
Although this is an optional section, it can be useful if your hobbies and interests will add further depth to your CV.
Interests which are related to the sector you are applying to, or which show transferable skills like leadership or teamwork, can worth listing.
On the other hand, generic hobbies like "going out with friends" won't add any value to your application, so are best left off your CV.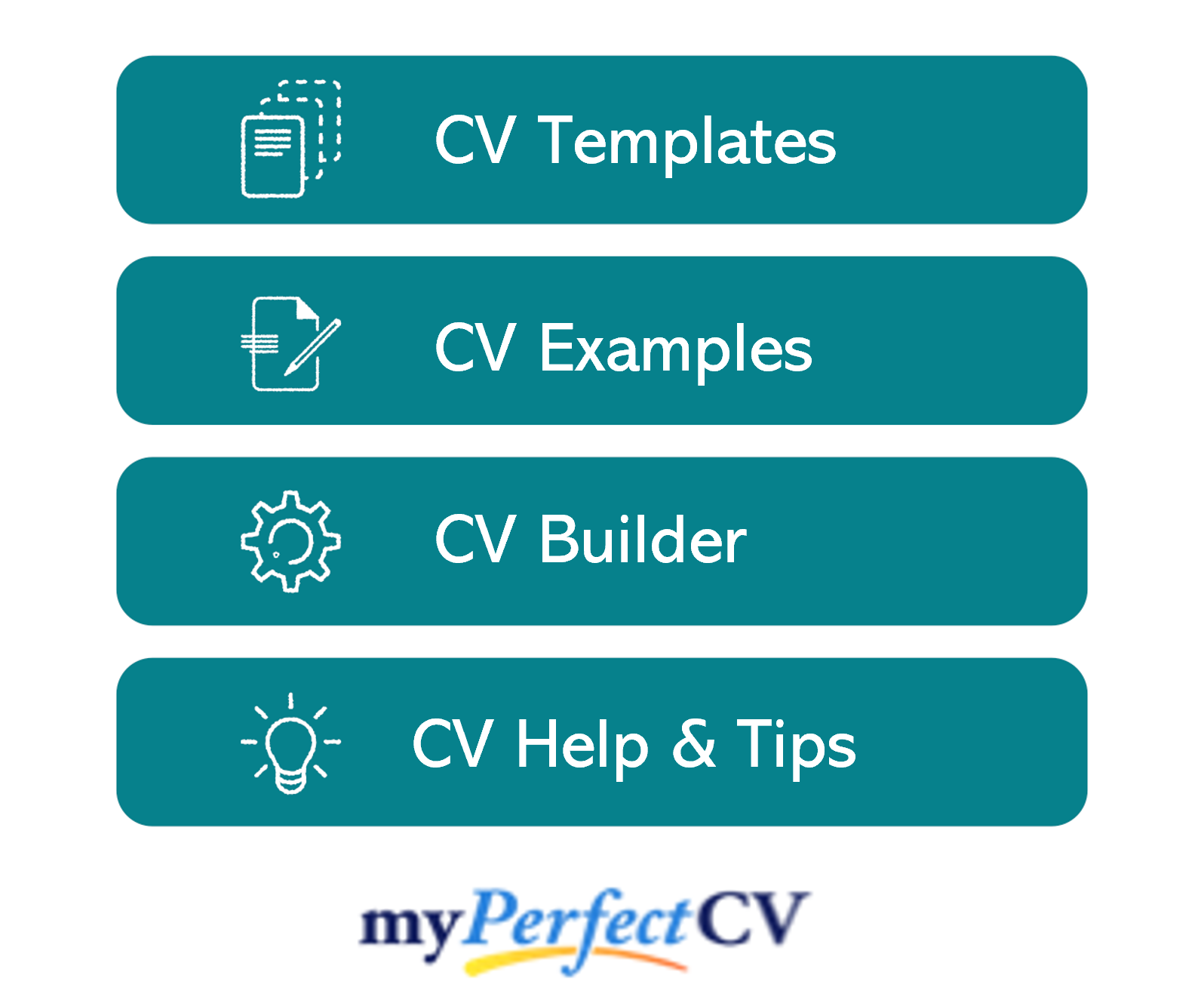 Essential skills for your Network engineer CV
Tailoring your CV to the roles you are applying for is key to success, so make sure to read through the job descriptions and tailor your skills accordingly.
However, commonly desired Network engineer skills include:
Listening – It's critical that you can listen attentively to understand the organisation's needs and pain points.
Customer service – The ability to serve users in a way that is accessible and helpful.
Investigation – You'll need to show on your network engineer CV that you can uncover problems, solve them quickly and analyse performance.
Communication – You have to demonstrate that you can communicate technical matters in clear and reassuring ways to numerous different parties, as well as communicate with your own team.
Technical – Outstanding and up-to-date technical knowledge must be listed on your CV.
Writing your Network engineer CV
When putting together your Network engineer CV, there are a few key points to remember
Always tailor your CV to the target role, even if it means creating several versions for different roles.
Additionally, remember that the structure and format of your CV needs just as much attention as the content.
Remember to triple-check for spelling and grammar errors before hitting send. If you're unsure, use our partner's CV builder to add pre-written expert content with one click.
Good luck with your job search!