When it comes to the job search, your CV is the most important document for securing the role you want.
Choosing the right CV design can help you to grab the recruiter's attention and secure that all-important first interview.
Below, we've put together 20 CV design ideas that will help you to get noticed and get hired.
Traditional CV design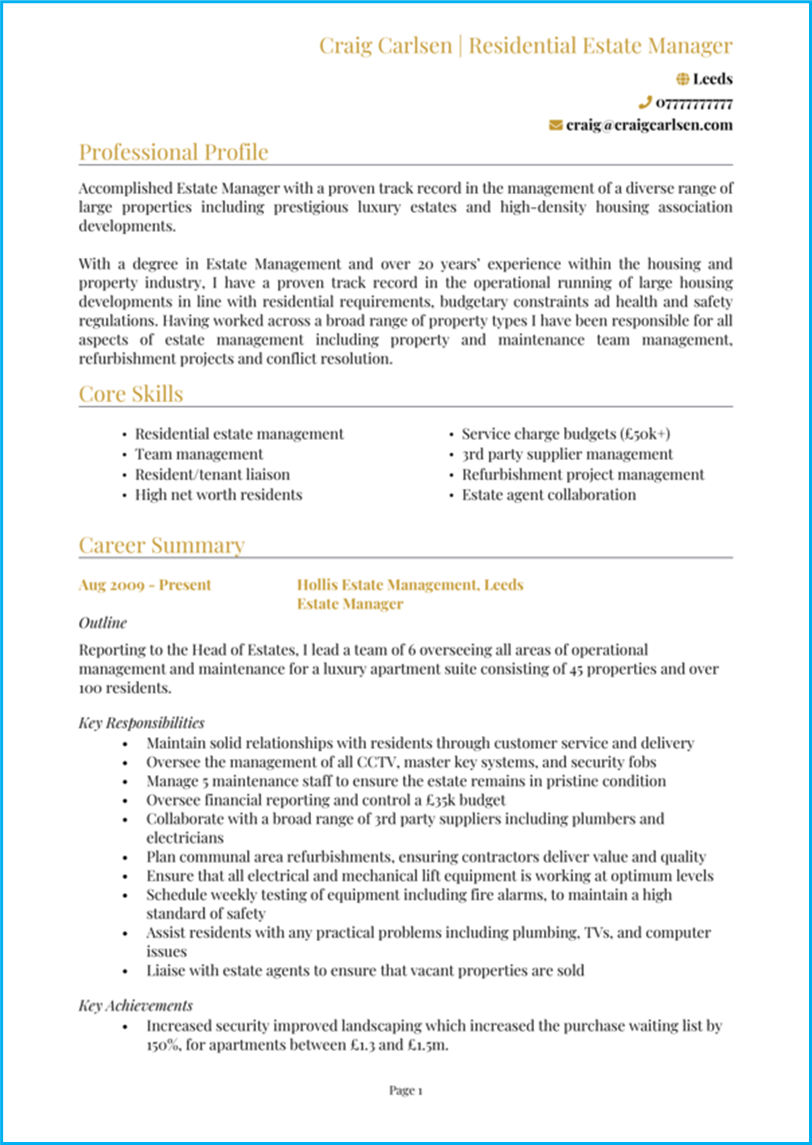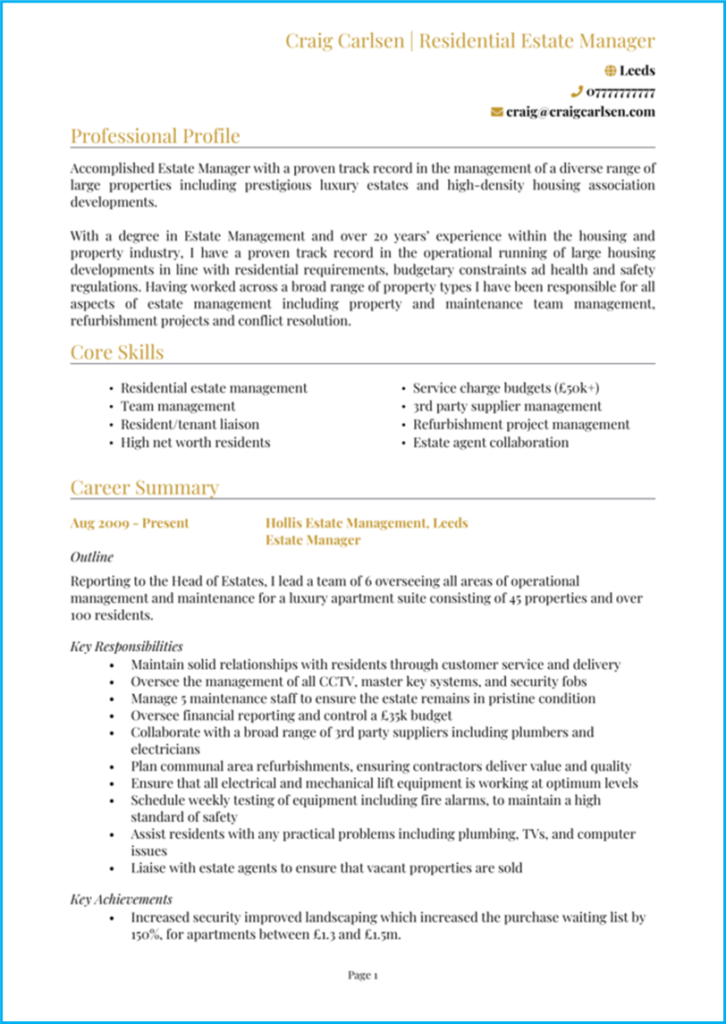 A traditional CV, as the name suggests, is one of the most common and recognisable CV designs. It follows a straightforward, clean layout and is free of photos or flashy graphical elements. The content is broken down into clearly visible sections and laid out in a reverse-chronological format.
The contact details are placed in the top right-hand corner, much like a traditional letter format, and sub-headings are used to clearly lay out the information. Bullet points are also used to break up blocks of text and make the information easier to digest.
Being traditional, this CV design is ideal for most job hunters, and plenty of recruiters enjoy seeing this simple, concise layout. It also makes it much easier for your CV to pass through ATS (Applicant Tracking System) scanning without issues.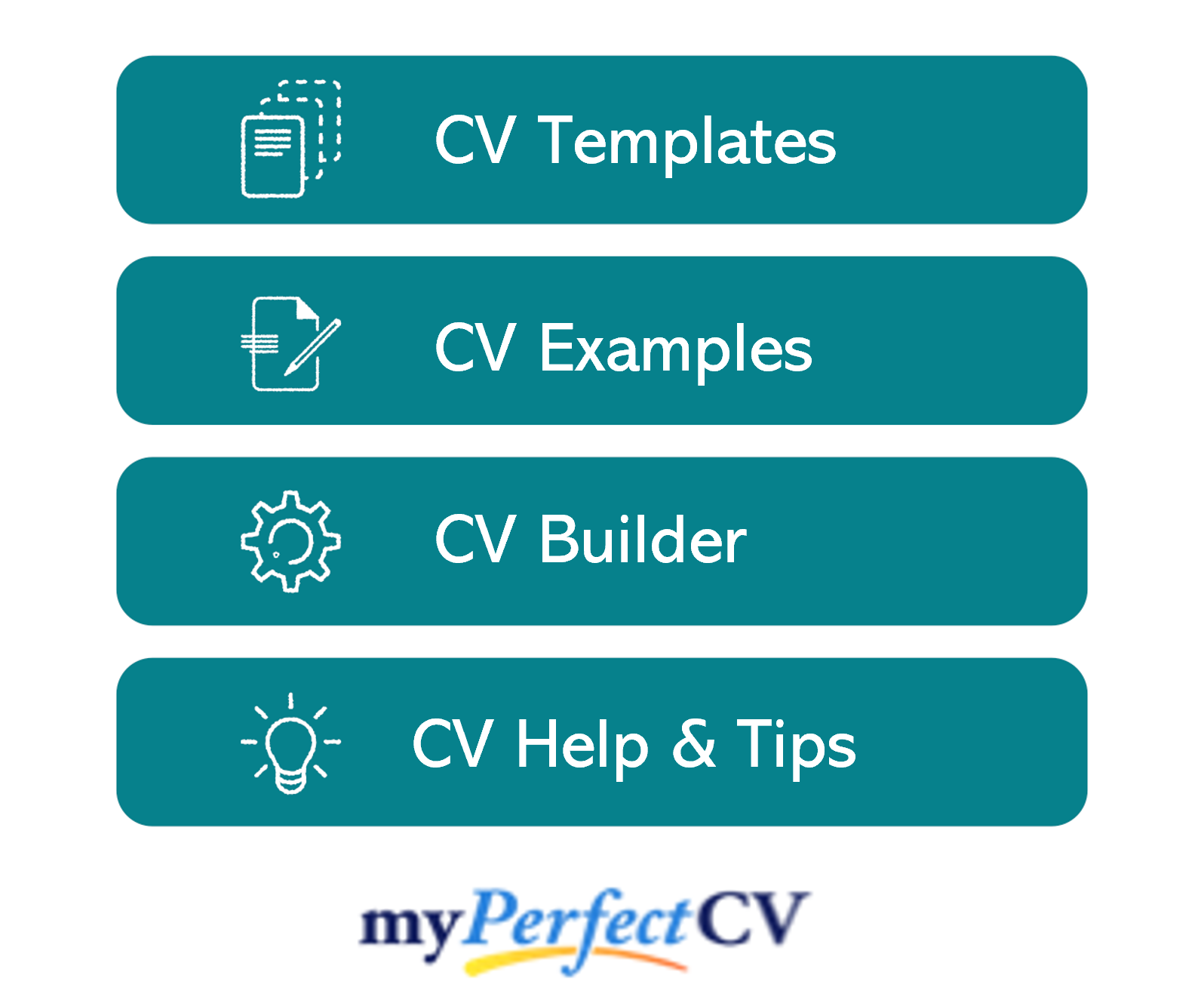 Modern CV design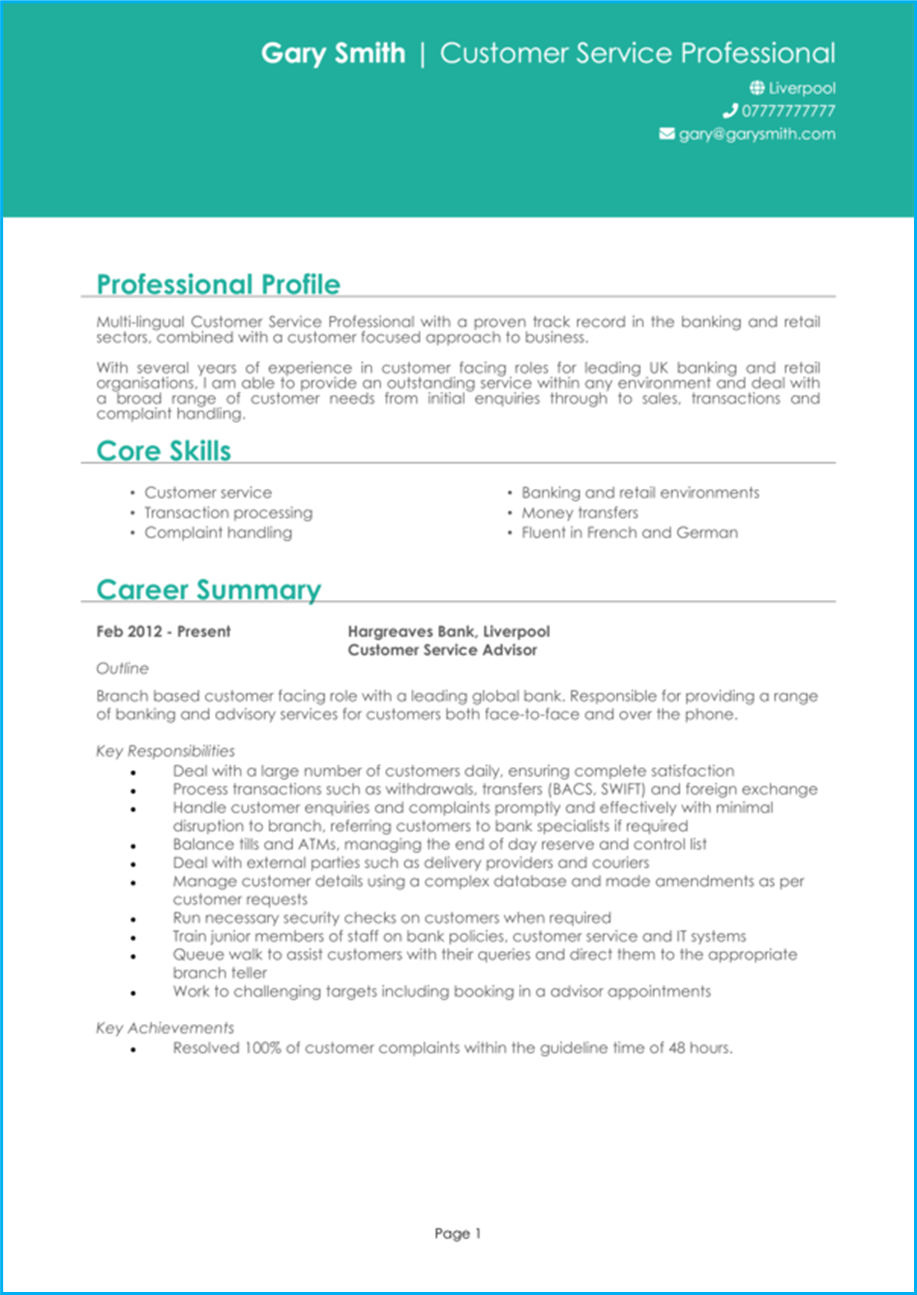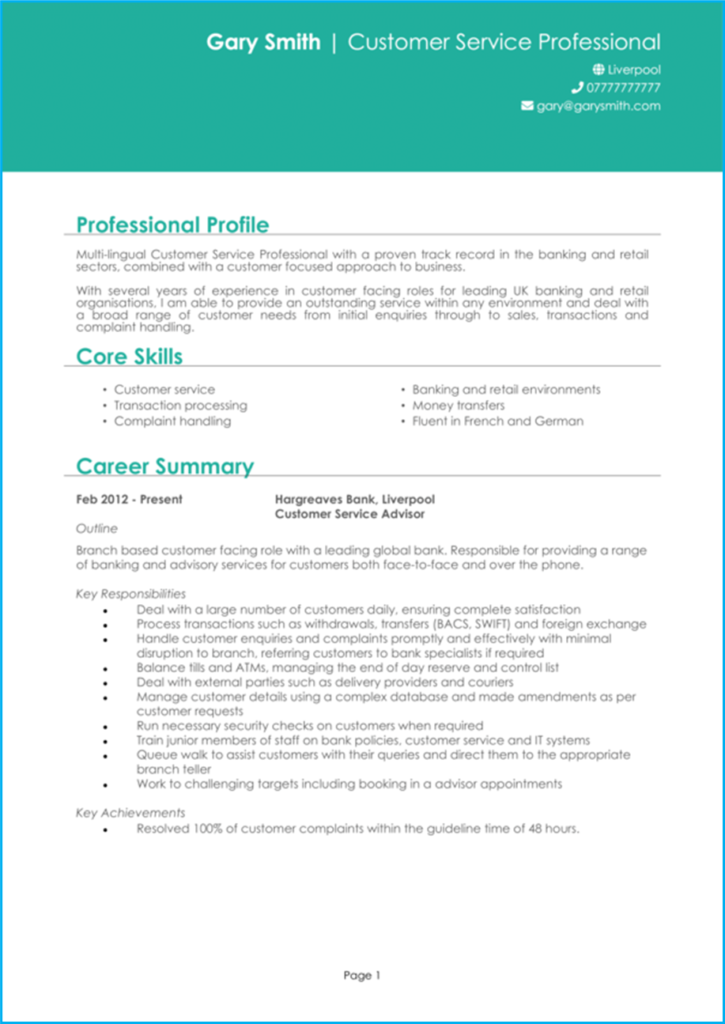 Modern CV designs like this offer the perfect balance between aesthetics and a traditional structure. Typically, these will feature sleek lines, bullet points and clearly mapped-out sections, adding a splash of colour and some fancier sub-headings.
Again, this type of CV can be well-suited to lots of job hunters, particularly those who want something contemporary and attention-grabbing, whilst also being optimised for readability. Often younger professionals and creatives will gravitate toward this type of design.
Modern CVs are designed to draw the reader's eye to important achievements, so they offer ample space for your employment history section.
Creative CV design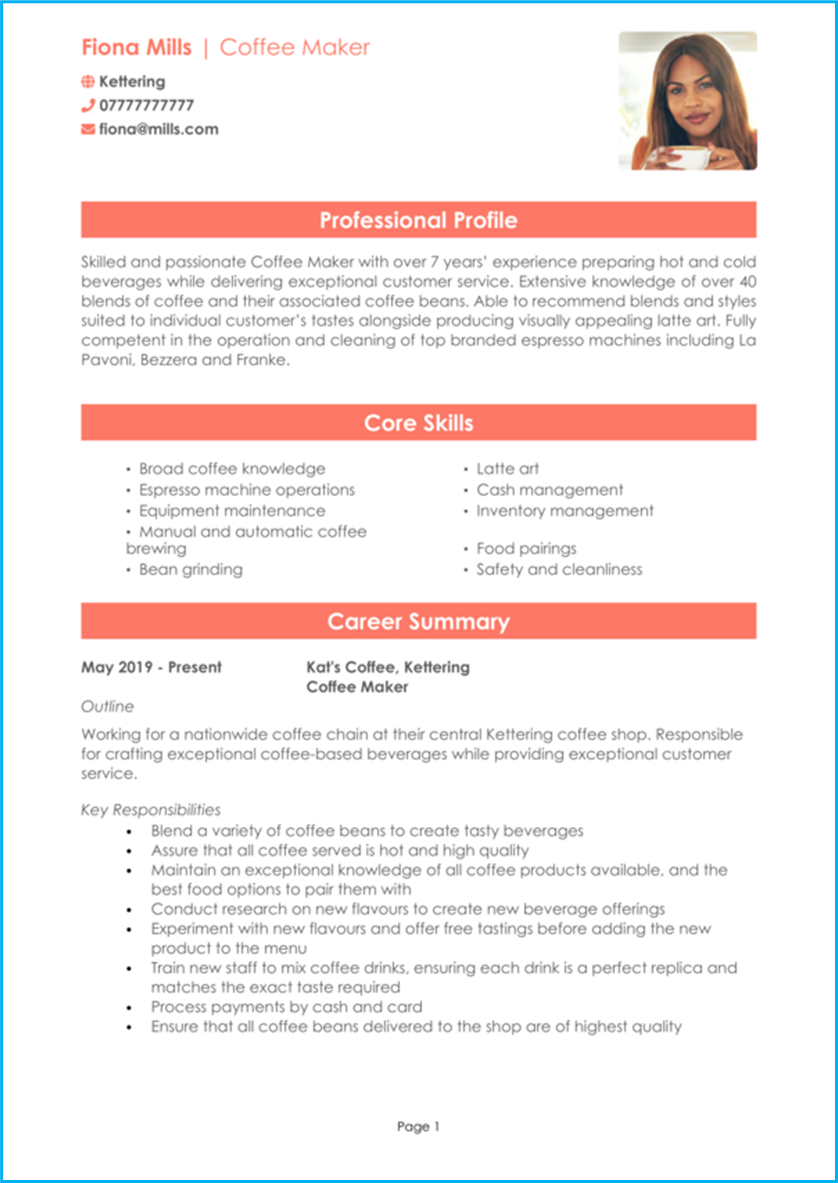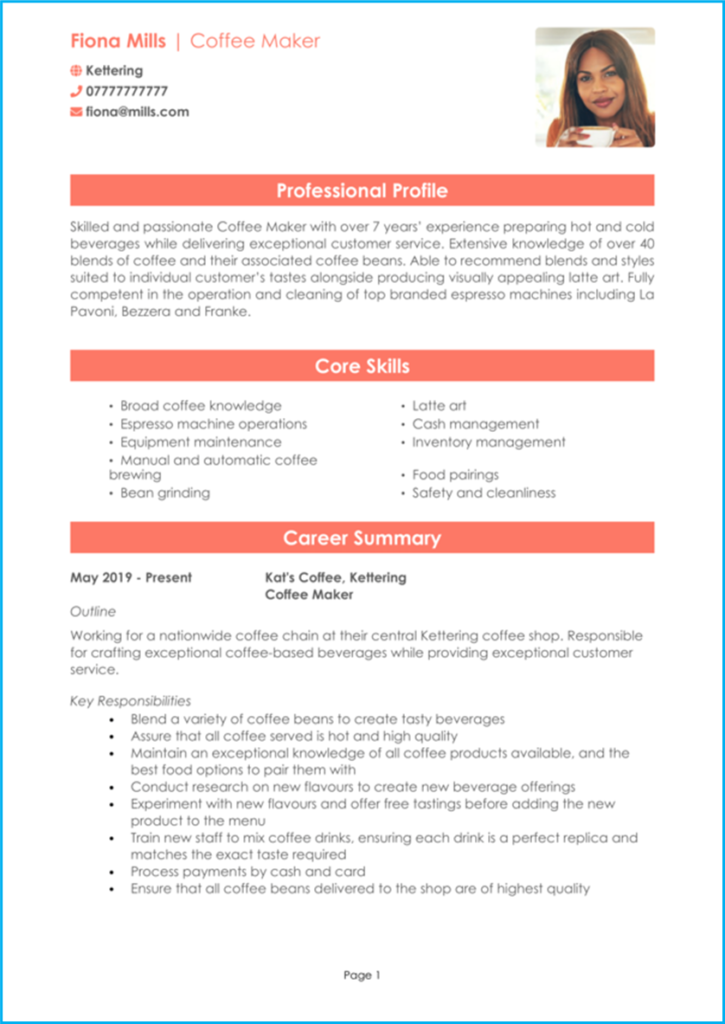 This creative CV design uses the following features: pictures, icons and bold colours that make the headings stand out. It still follows a more traditional CV structure that relies on sub-headings and bullet points, but this is broken up with colourful bands and other elements.
Creative CV designs like this are great for job hunters who are looking for a role within a start-up or fun, young company. They are also great for those who work in, or want to work in a creative position.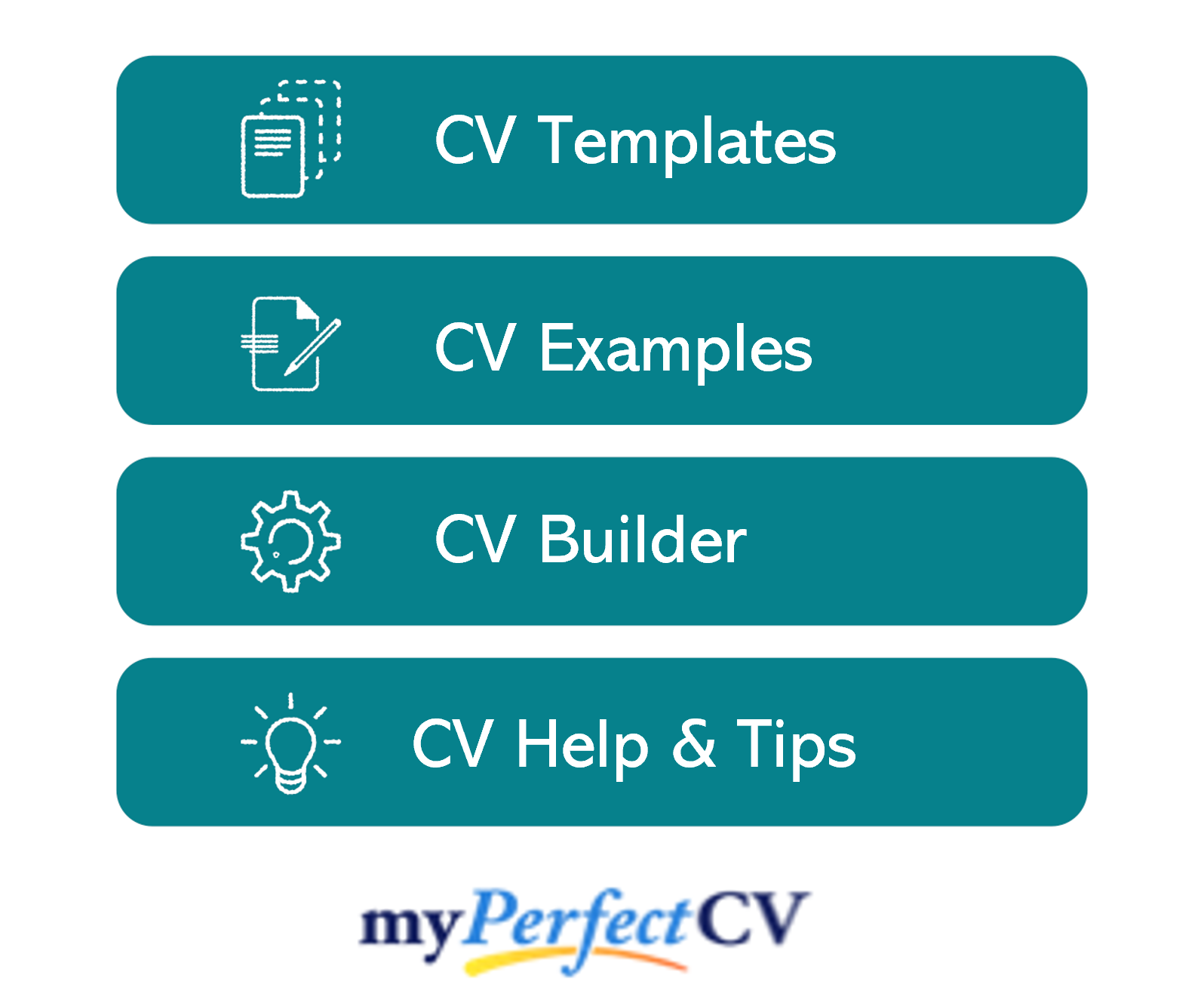 Stylish CV design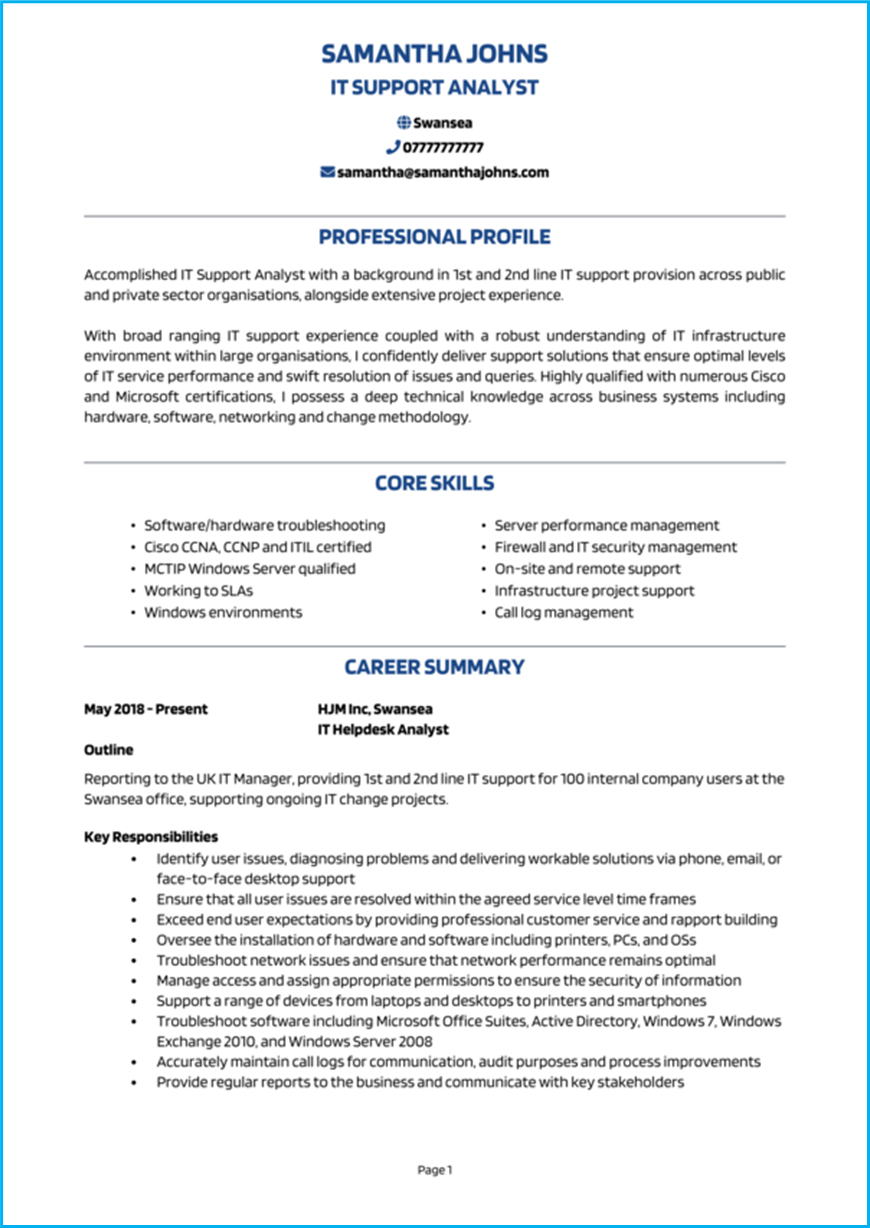 This stylish CV design is modern, elegant and sophisticated. An update on the traditional CV that follows a similar structure, the pop of colour makes for a neat and more personalised design.
The stylish layout also means all the information within is clear and accessible, but there is no chance of your application going unnoticed. Colourful headings gravitate towards the centre of the page rather than the left-hand side and rely on bullet points to break up the information.
This type of CV is great for any job hunter that wants to add a little pizzazz to their application whilst ensuring their information is still easy to digest and will pass through an ATS.
Corporate CV design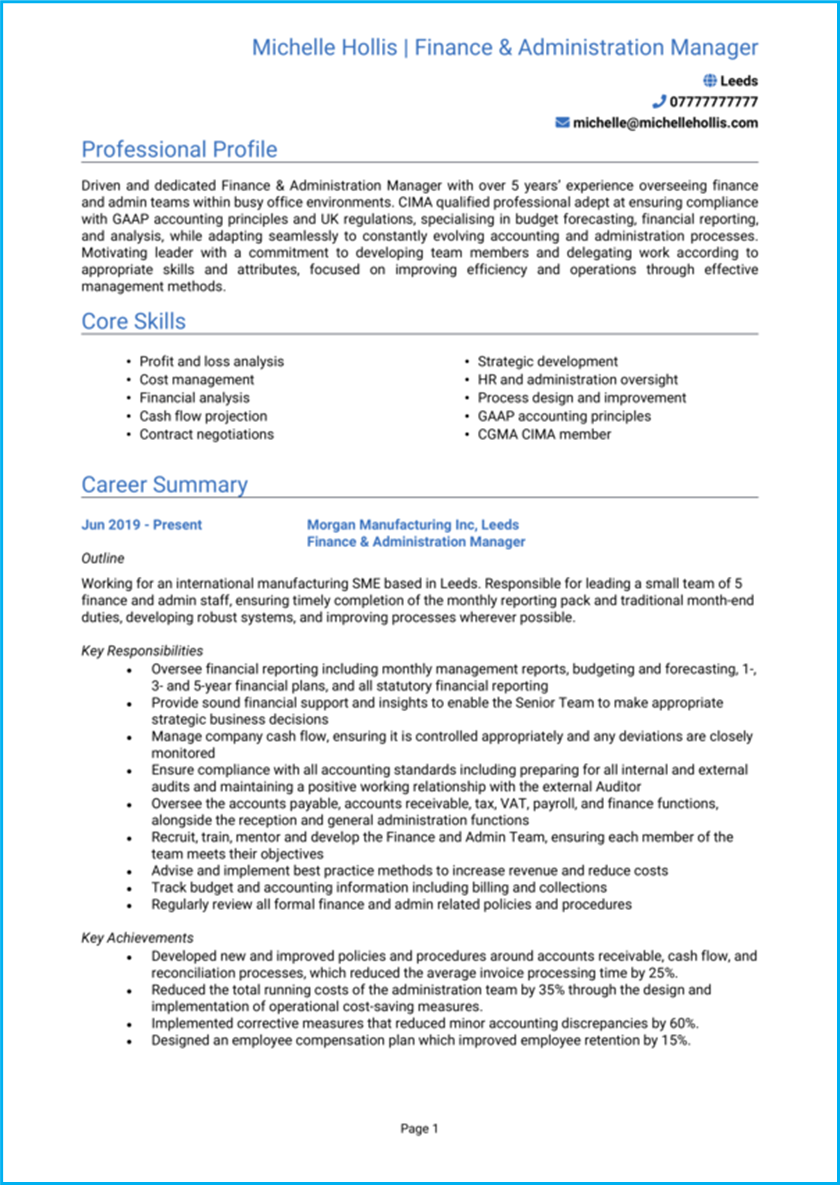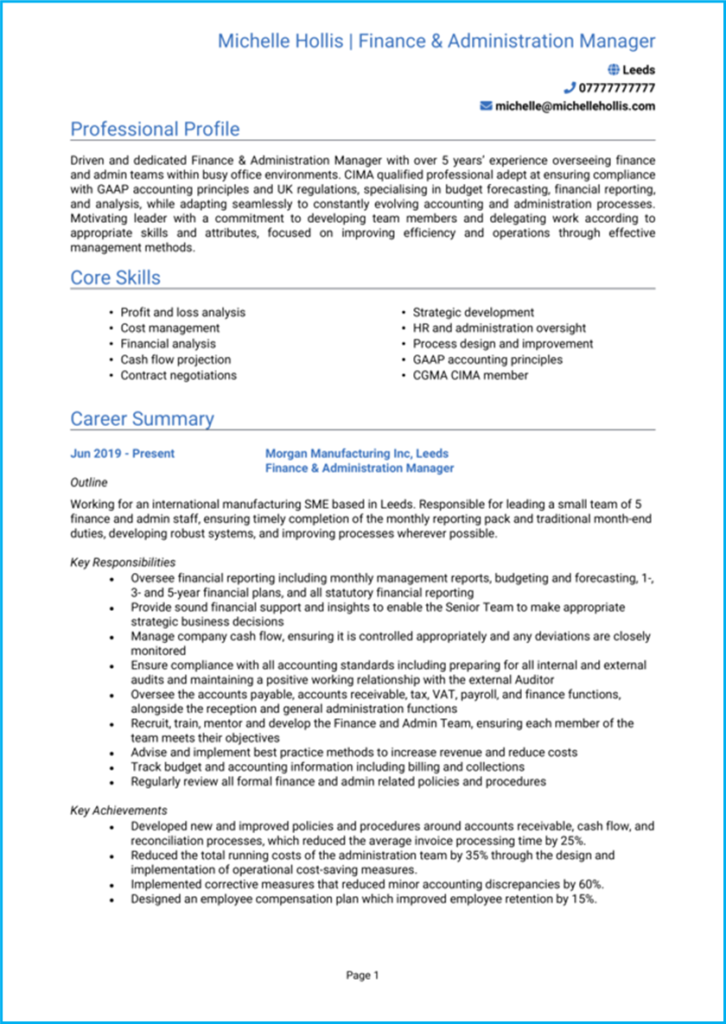 The corporate CV design utilises clean white space for a crisp, easy-to-read appearance. A small injection of colour in the headings can help to draw attention to each section, but the lack of visual elements is strategic so that your skills and experience take centre stage. This design also uses simple and professional fonts rather than those that are bold or quirky.
Smaller margins mean there is plenty of room for information, particularly within the experience section. This design is better suited to more experienced candidates from corporate backgrounds.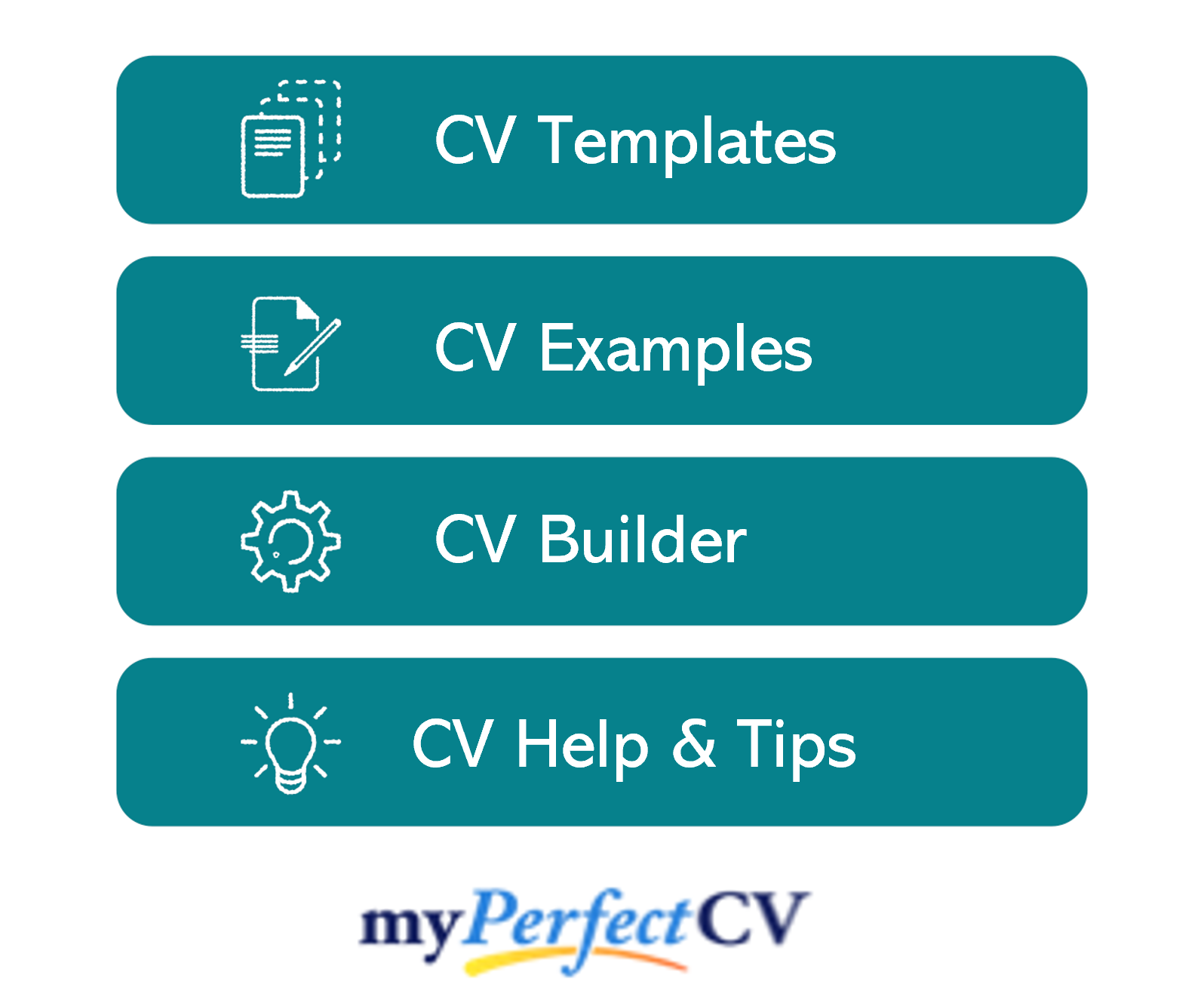 Industrial CV design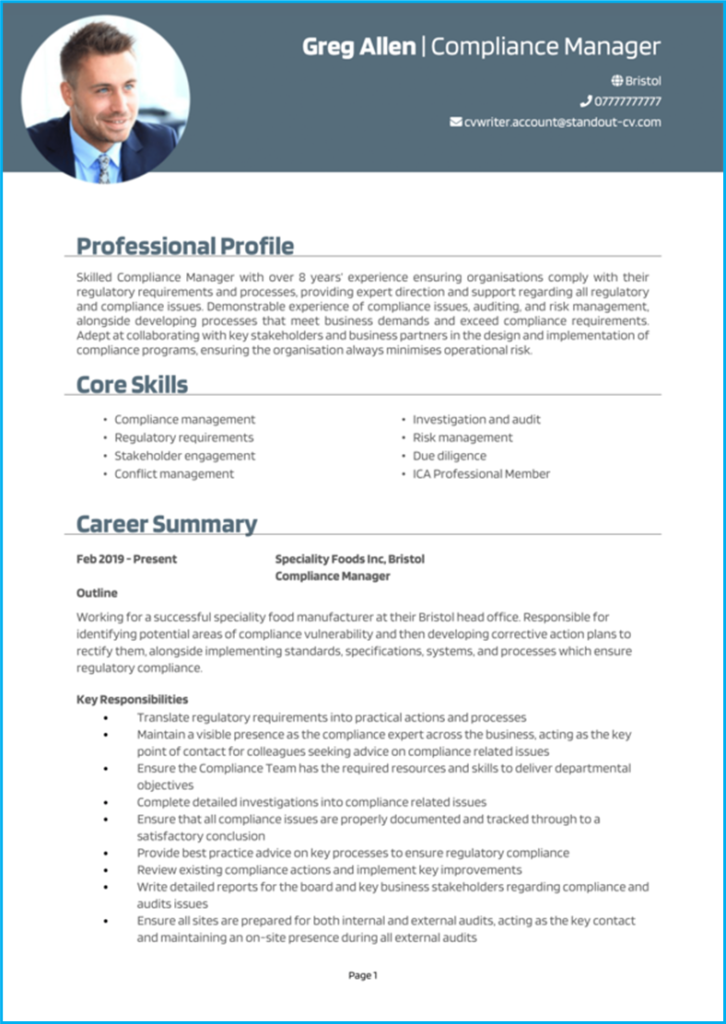 The industrial CV design looks professional but includes enticing design elements, such as colourful bars for the header, matching sub-headings and small elements like phone and email icons. It's important that all of these are in more subtle and professional tones rather than being too bold or distracting.
These splashes of colour can help your CV to stand out, particularly in competitive industries, without becoming too overwhelming. A professional photo also features on this industrial CV; of course, this is optional but can help to make more of a connection with the recruiter.
These CVs tend to be more skills-based and, therefore, are better suited to those in highly-skilled industries or those with lots of experience.
Formal CV design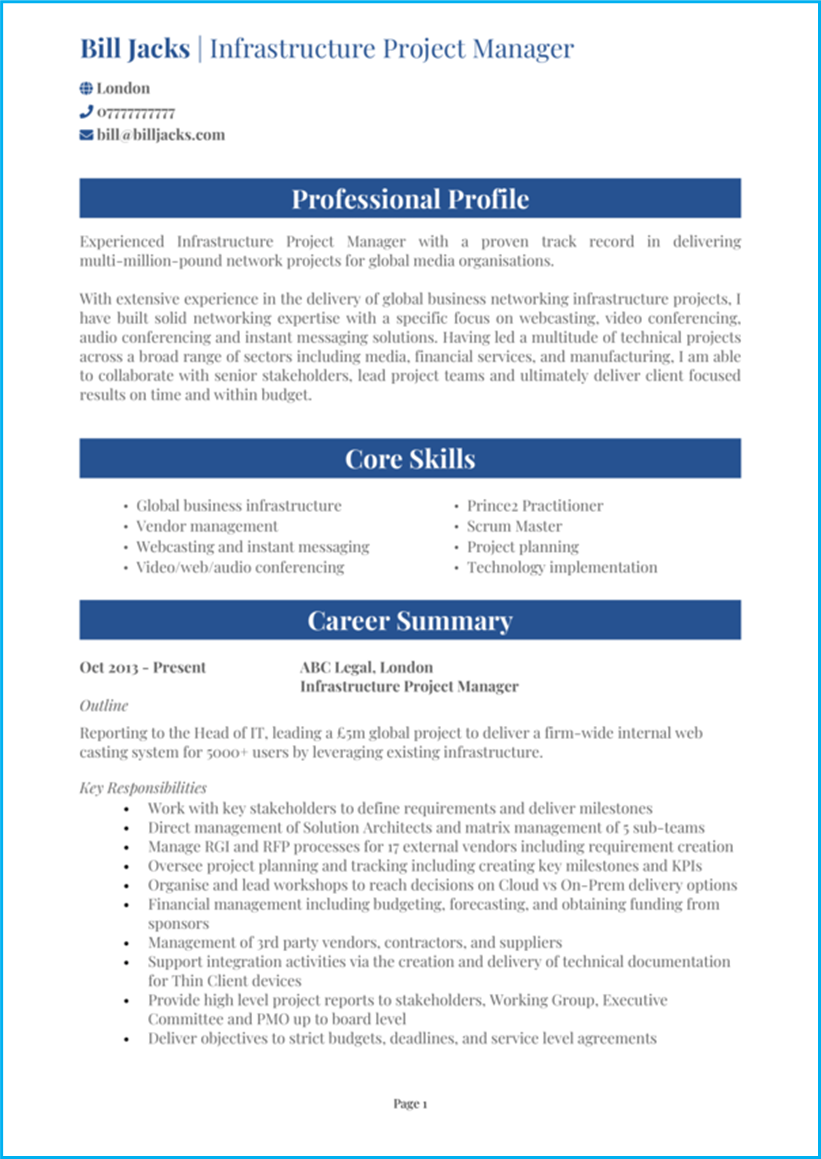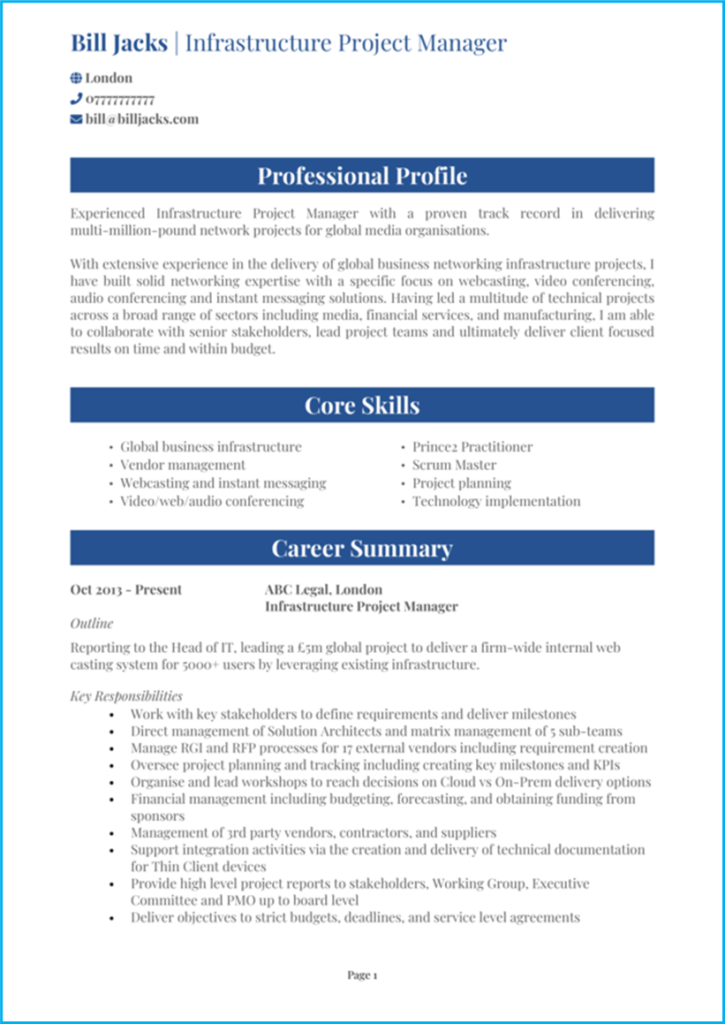 The formal CV design is sleek and timeless, similar to that of a traditional CV. It is ideal for job hunters who want to make a good first impression, perhaps those who are of a more senior-level or are looking for a corporate position.
This is because the formal CV design is clearly laid out and has a simple and professional font, avoiding any quirky fonts, imagery or elements. The template also favours bold headings, with the occasional colourful band in a professional colour scheme. This helps to draw the recruiter's attention to the information that matters the most.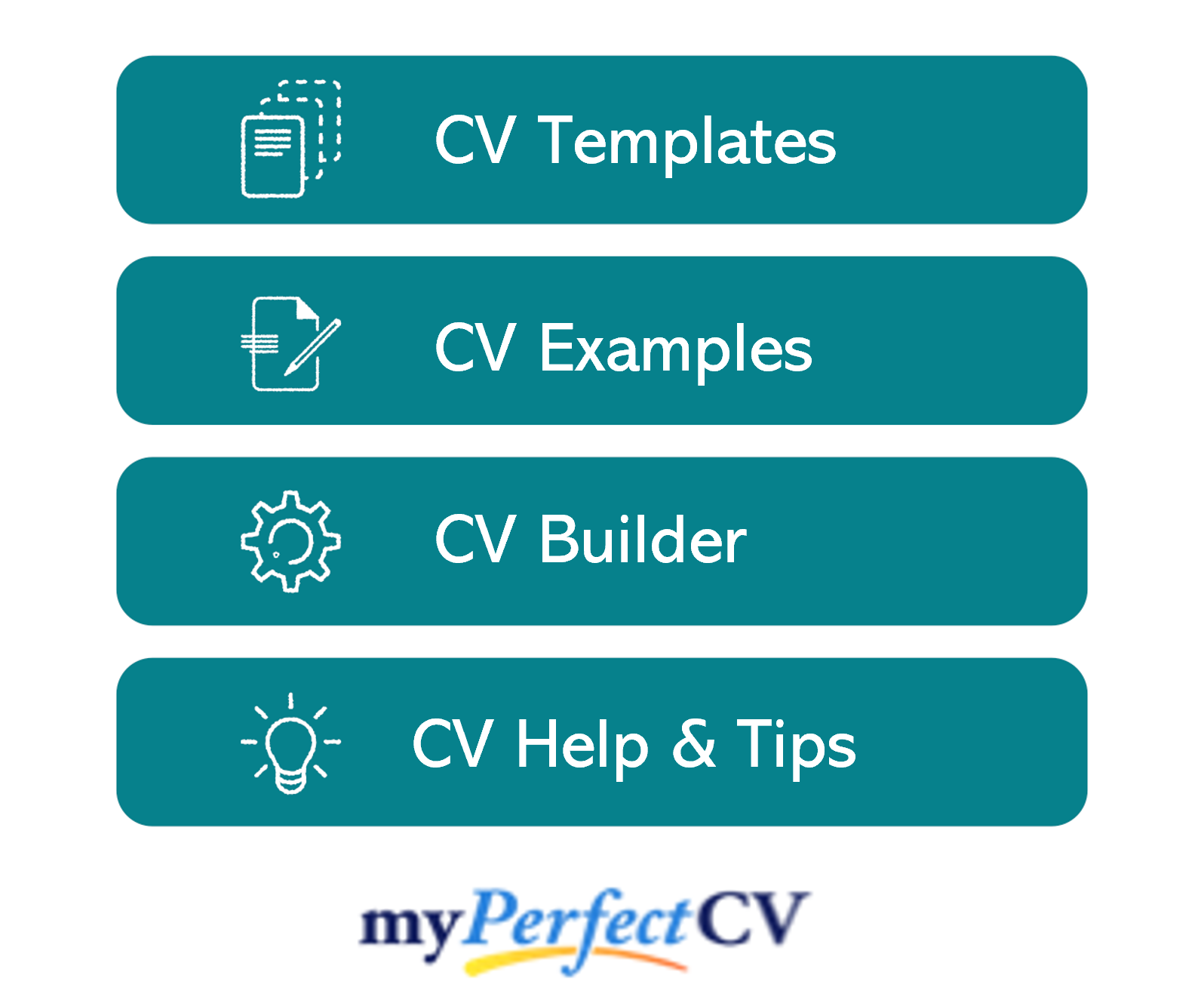 Clean CV design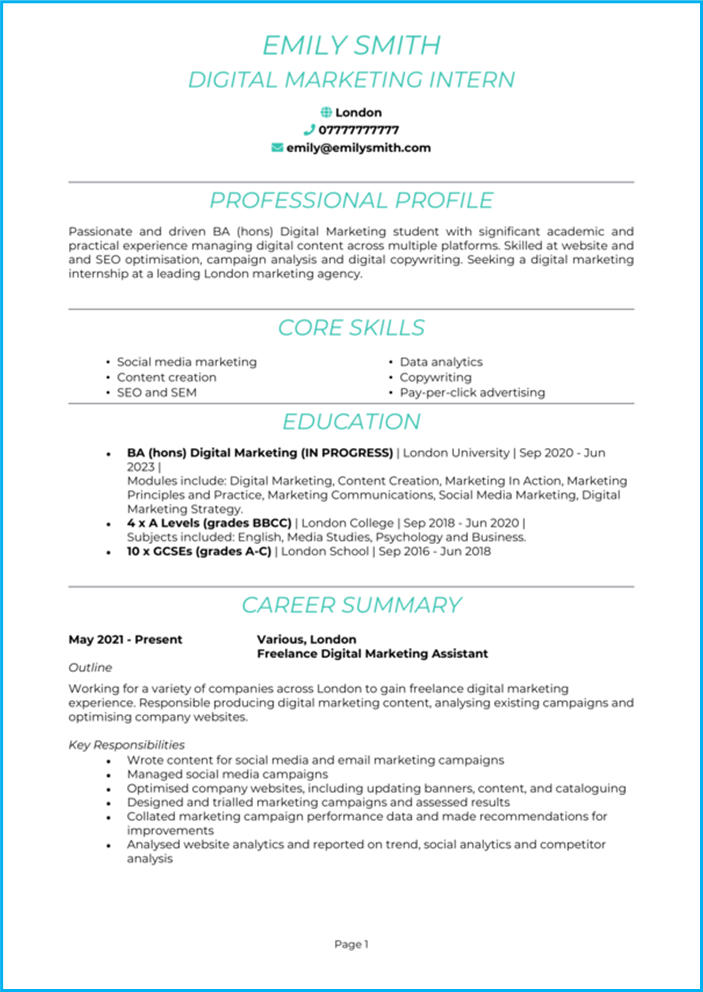 Some of today's more contemporary CV designs can be crowded and overwhelming, but not this clean CV design. The headings on this type of CV are colourful but should use subtle and gentle tones so that the main content takes the spotlight.
The use of white space, thin lines and bullet points is important for laying out the information in a clear and concise way that is easy for recruiters to read. This CV design is best suited to job hunters who want something simple yet modern, particularly those with lots of experience behind them.
Minimal CV design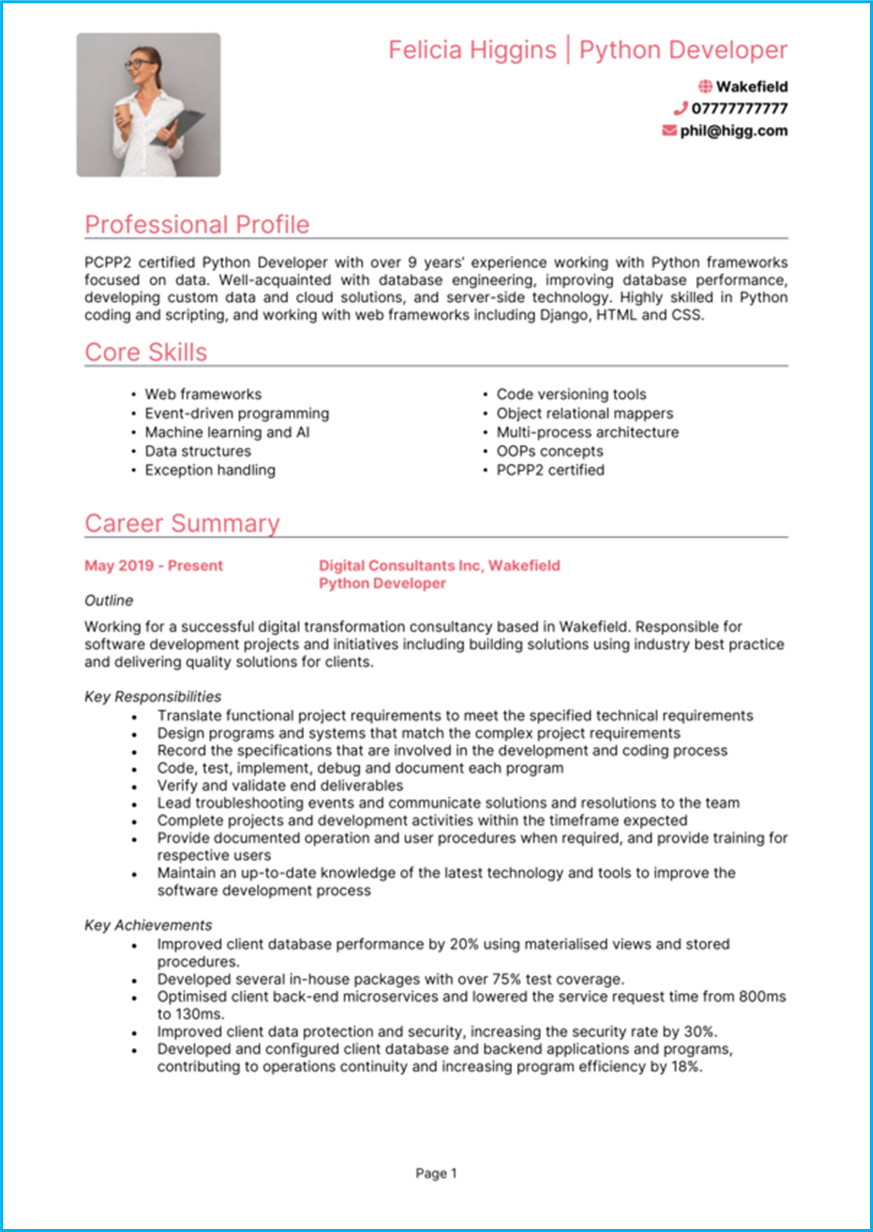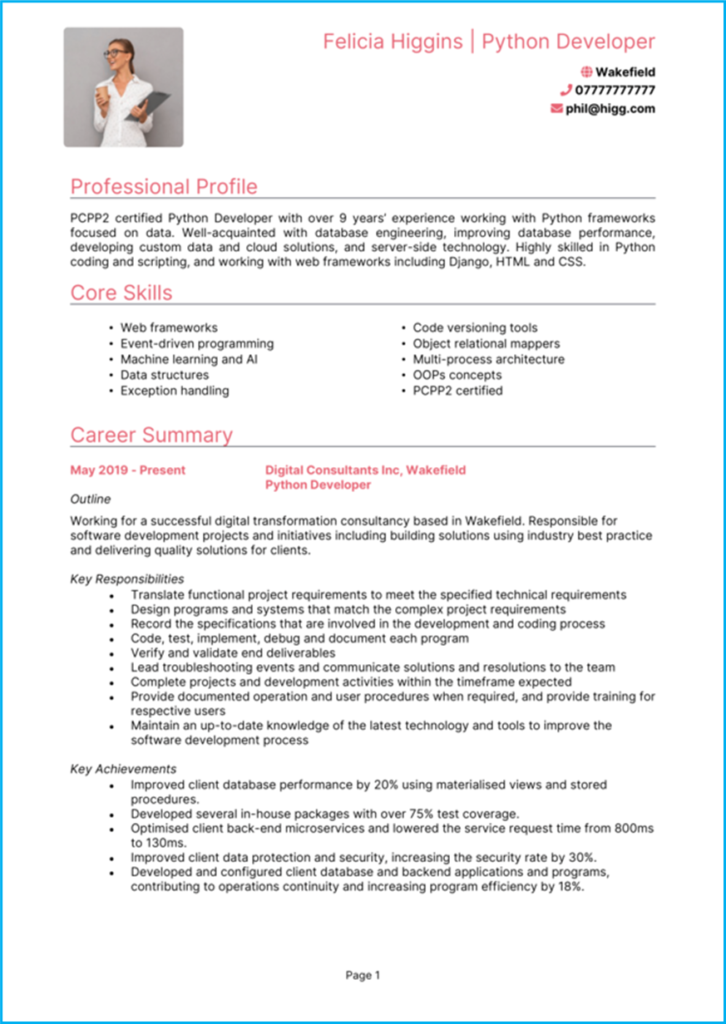 This minimalist CV design is clean and uncluttered, featuring thin, sleek lines and mellow colours that command attention without being too bold. The overall style is compact and simple, using less text but making the content more purposeful.
This design has the perfect balance of white space and avoids too many graphics and visuals. That said, while it's minimal on graphics and blocks of colour, the use of a professional picture really compliments this minimalist CV.
A minimalist CV is ideal for job hunters that want their experience and skills to do the talking, so with minimal design features that all-important information becomes easier to focus on.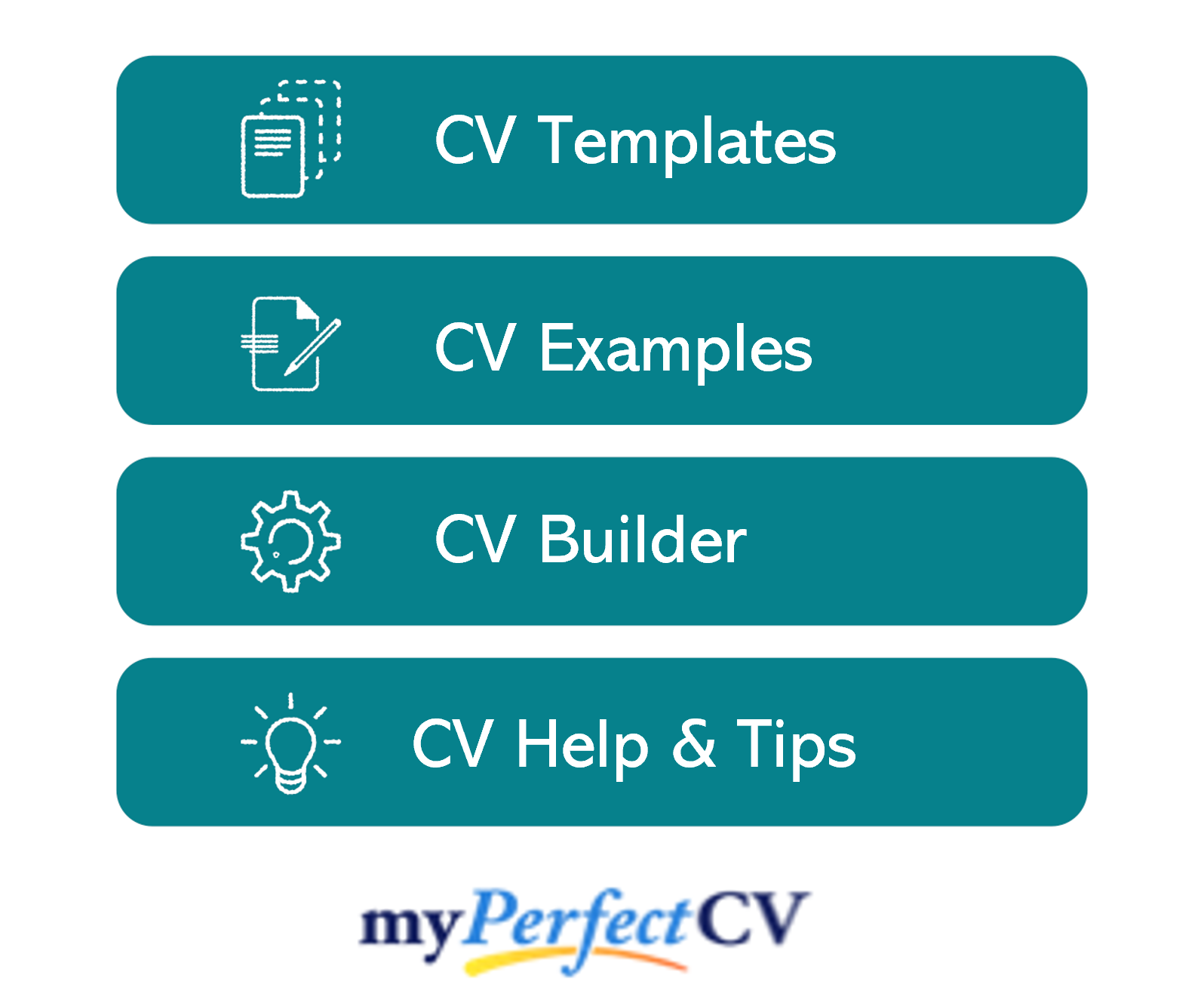 Elegant CV design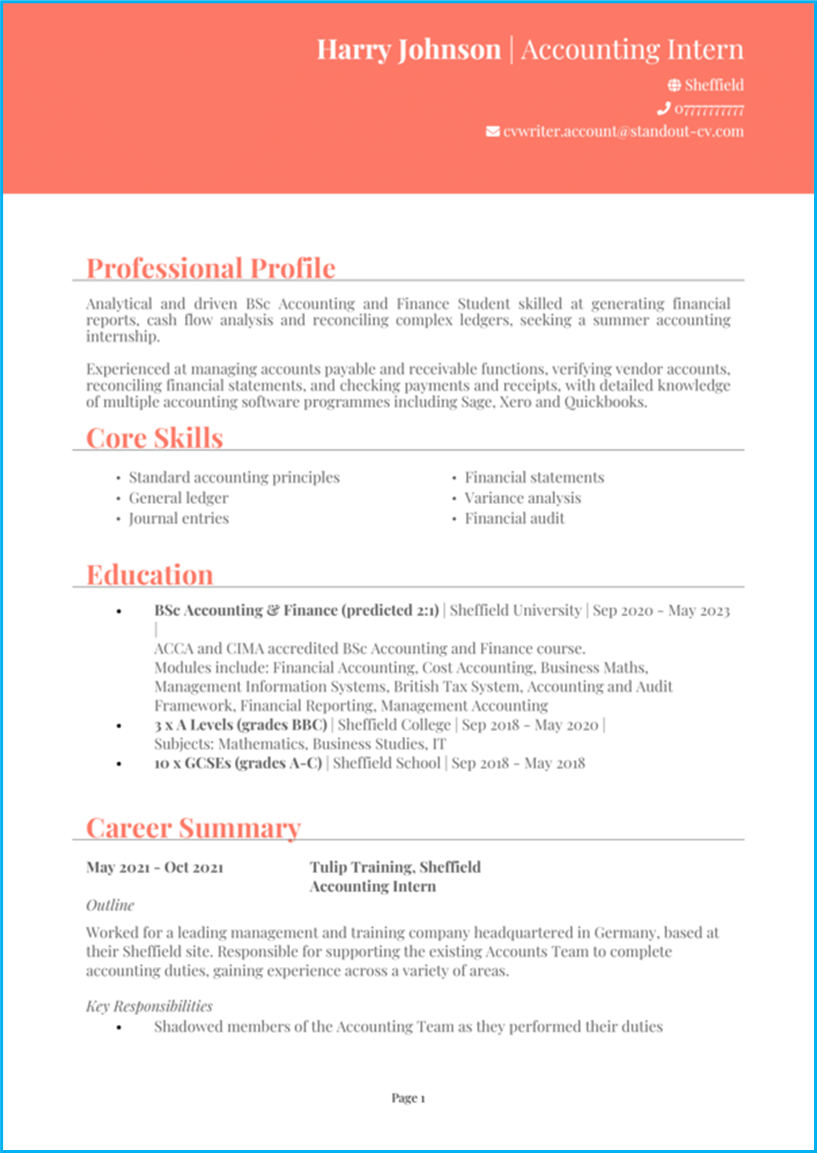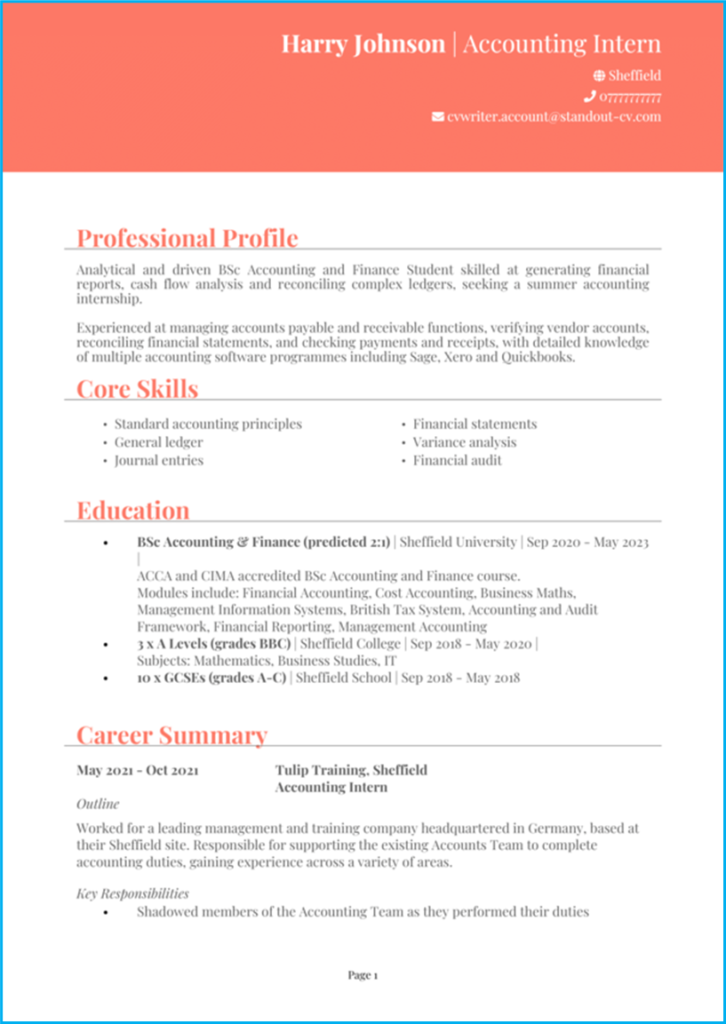 The elegant CV design is great for creatives across a range of positions or those looking for a role in a fresh new start-up. The design uses white space carefully for a more minimalist look, as well as modern icons to draw the eye.
Shaded bars can be used at the top of the CV to help organise personal information and contact details. After this, sleek lines and classy fonts add to the elegant appeal of this layout.
The pop of colour is a great addition for grabbing the recruiter's attention, though the colours should reflect the elegant nature of the design, for example, blues, purples, pinks and greys.
Simple CV design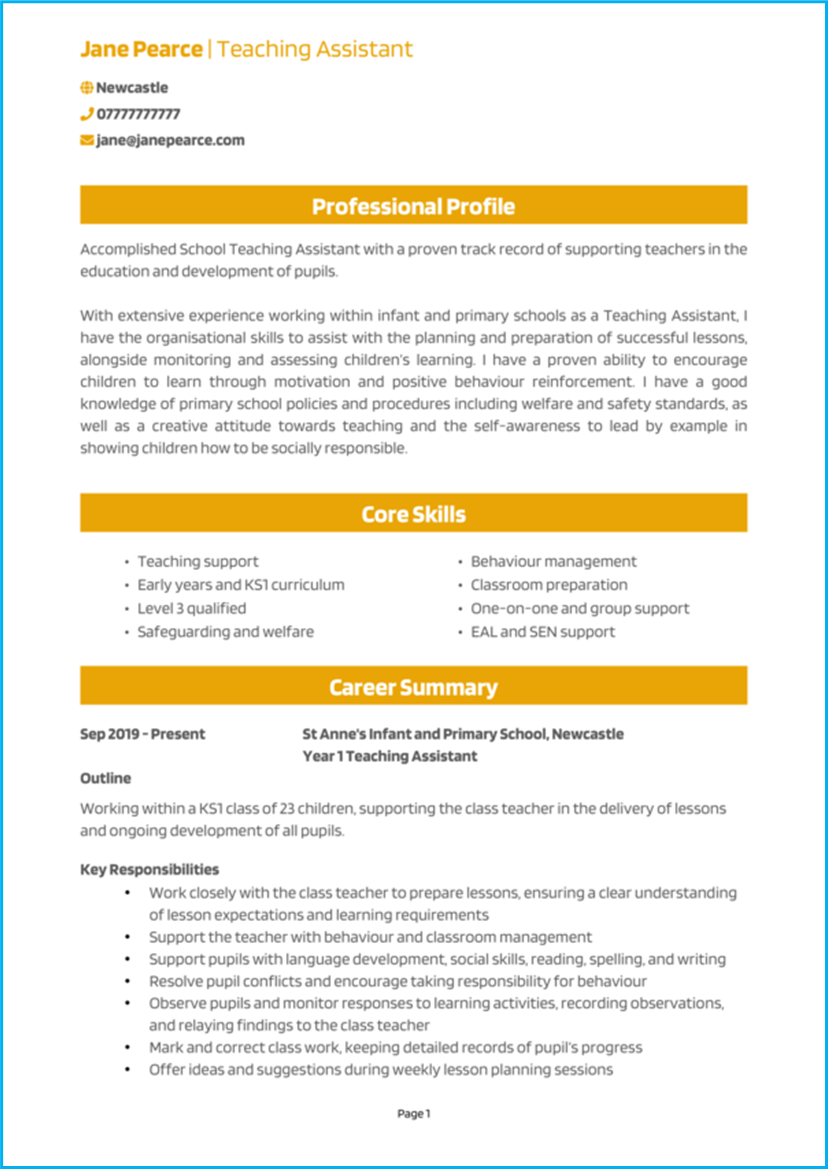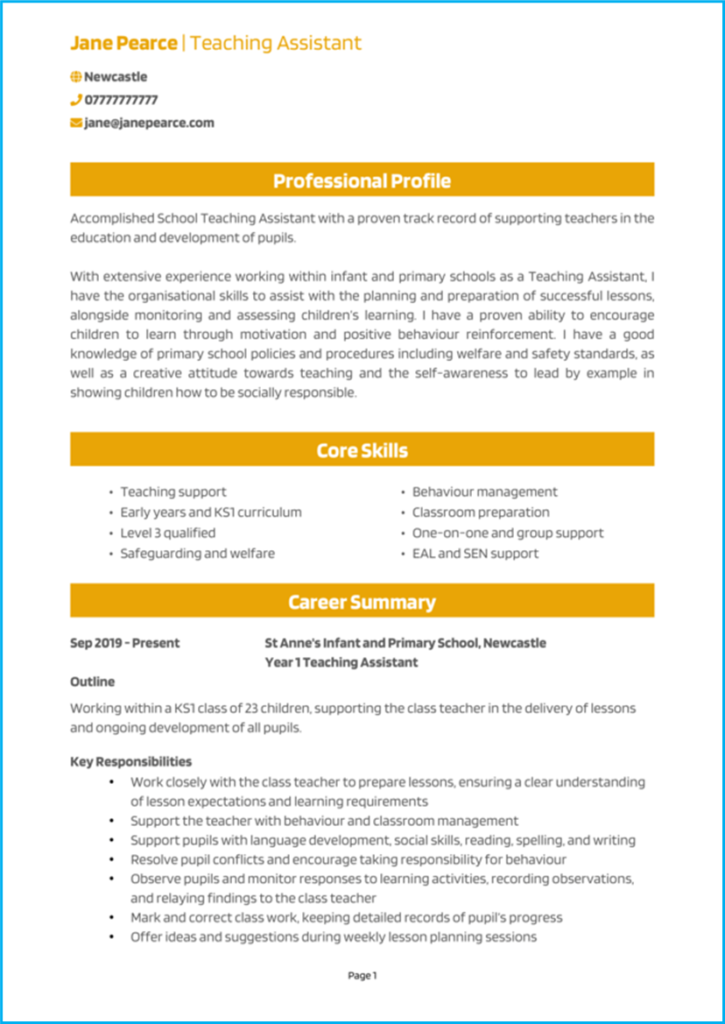 The simple CV design is perfect if you want to let your content do the talking. Aligned to the centre of the page rather than the left-hand side, this makes it much easier for the reader to scan through and look for the information most relevant to them.
The use of colourful bars also helps to draw the recruiter's eye without being too visually overwhelming. The font is clear and straightforward, as is the layout. Bullet points help to organise the information, and a bold font is used to highlight subheadings within each section.
This stylistic choice is simple yet powerful and is ideal for more senior professionals or those with lots of experience to shout about.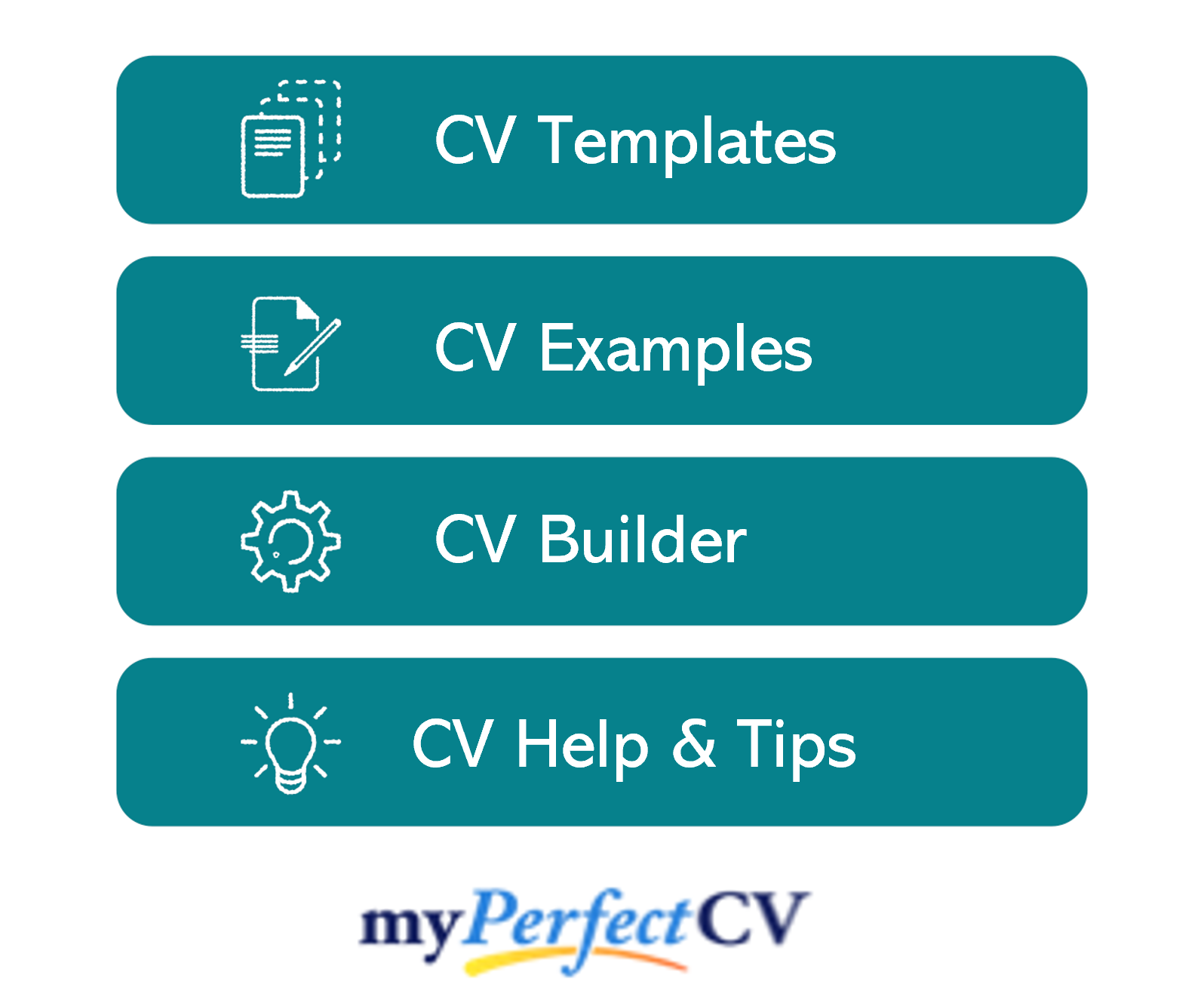 Functional CV design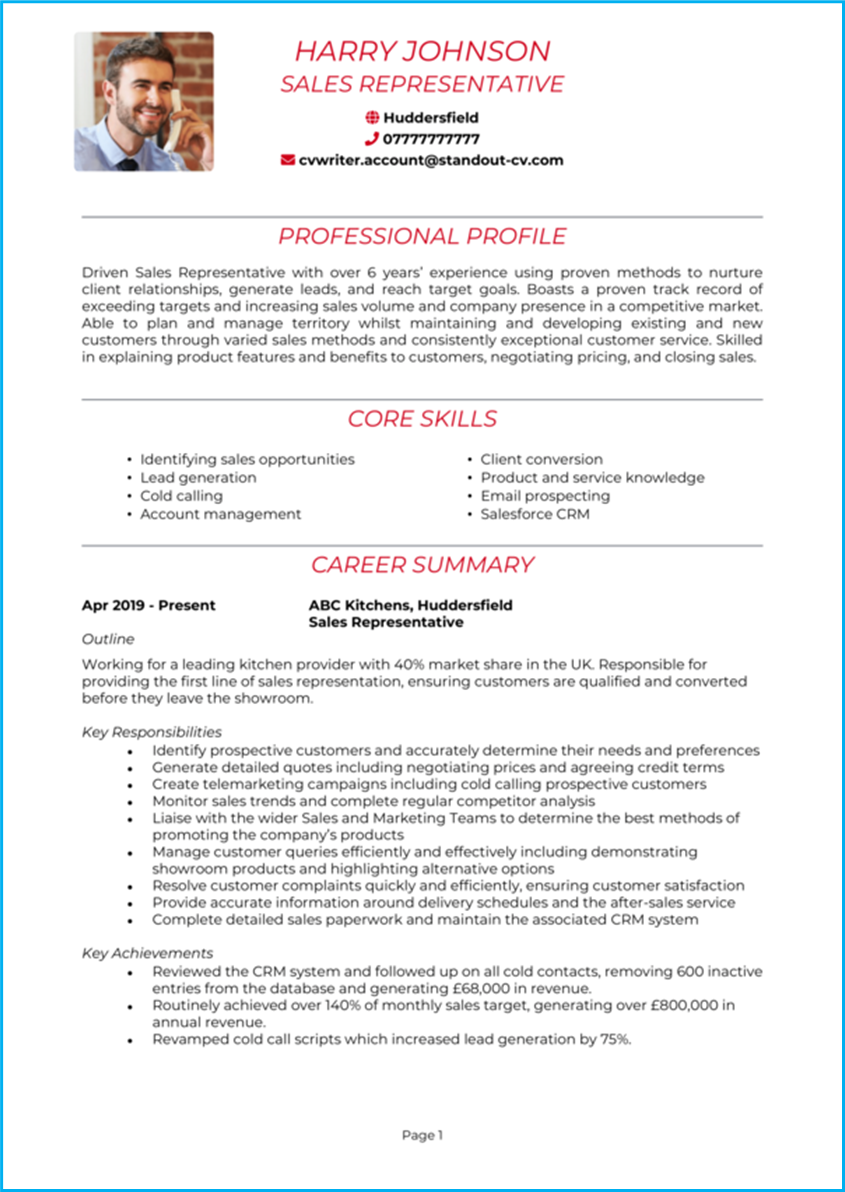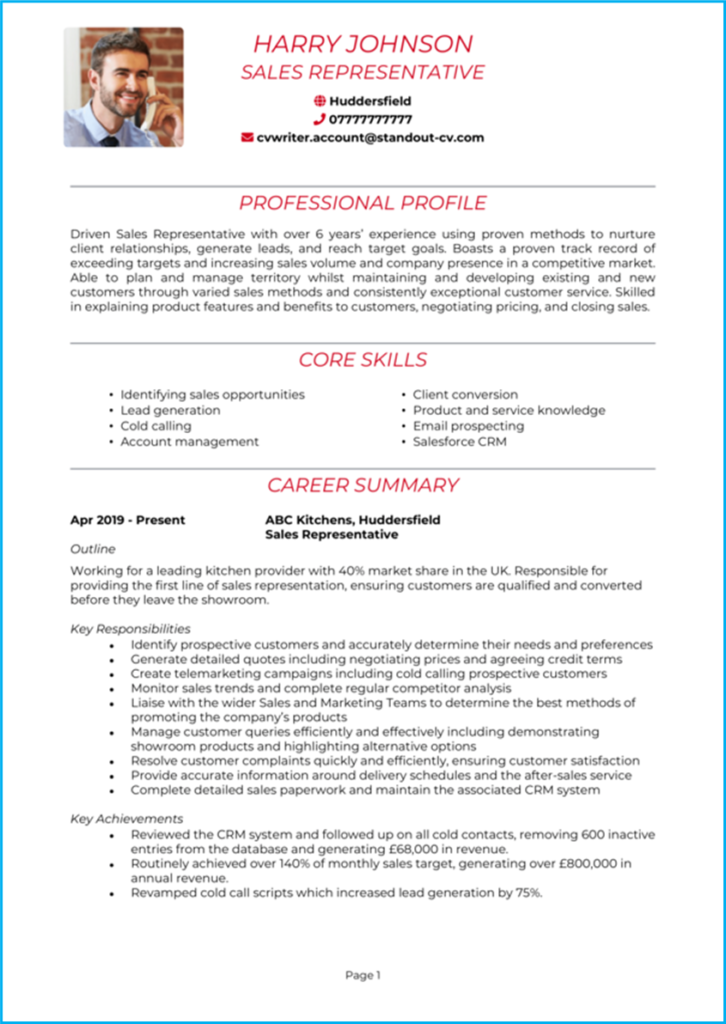 Functional CVs are amongst the most popular formats with today's job hunters, and this CV design is no different. It is great for recent graduates, those with less experience, people looking to make a career change or those with a gap in their career.
This is because the functional design lends itself to highlighting skills and focussing on what's most important for selling yourself to a potential employer.
As the name suggests, the design is functional; it relies on small pops of colour and sleek lines to make it look modern but places sole focus on the content by not being too flashy and by placing headings in the centre of the page.
This CV design also leaves room for a professional photo which can add even more functionality, giving the recruiter a more complete picture (literally) of who you are and what makes you great.
Attention grabbing CV design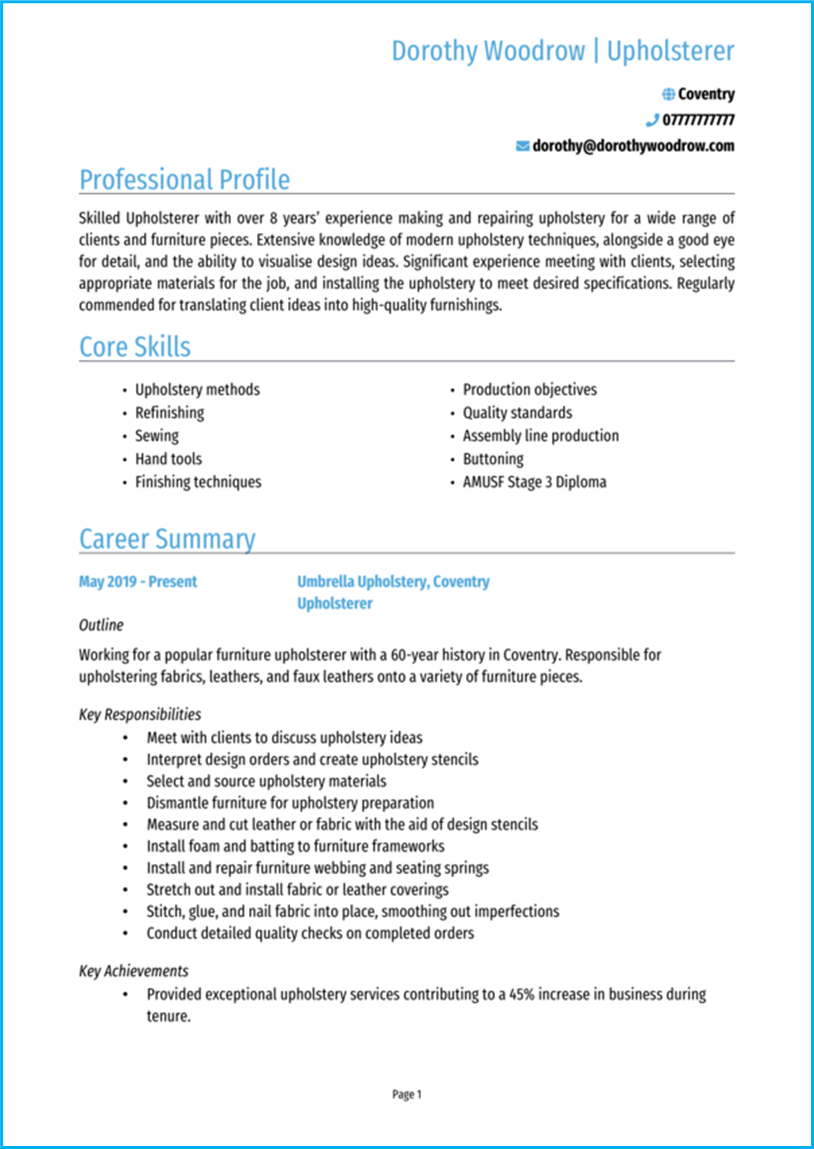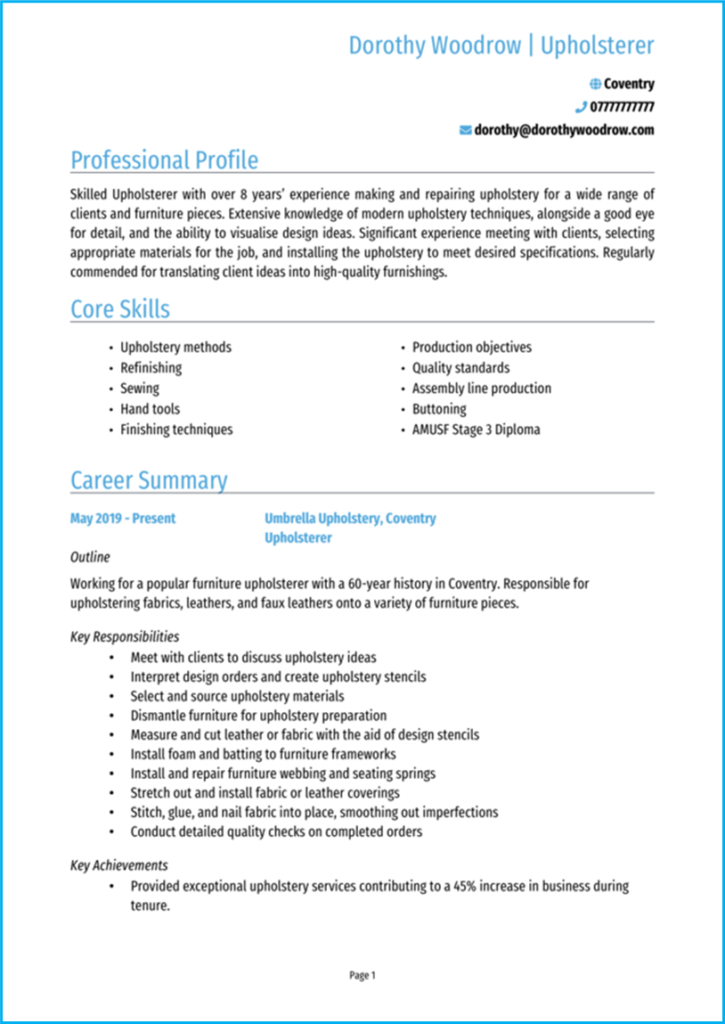 This attention-grabbing CV design pretty much does what it says on the tin. The use of bolder colours within the headers helps to grab the recruiter's attention, as do the colourful icons next to the contact details.
That said, it is the clever use of white space and smaller chunks of text that really do the hard work. By only using smaller blocks of text and relying heavily on bullet points to lay out the information and draw the eye, it is much easier for the reader to scan through and spot the information they are looking for.
This CV can be great for most job hunters but particularly those who want to grab the recruiter's attention quickly whilst still following a traditional and professional-looking structure.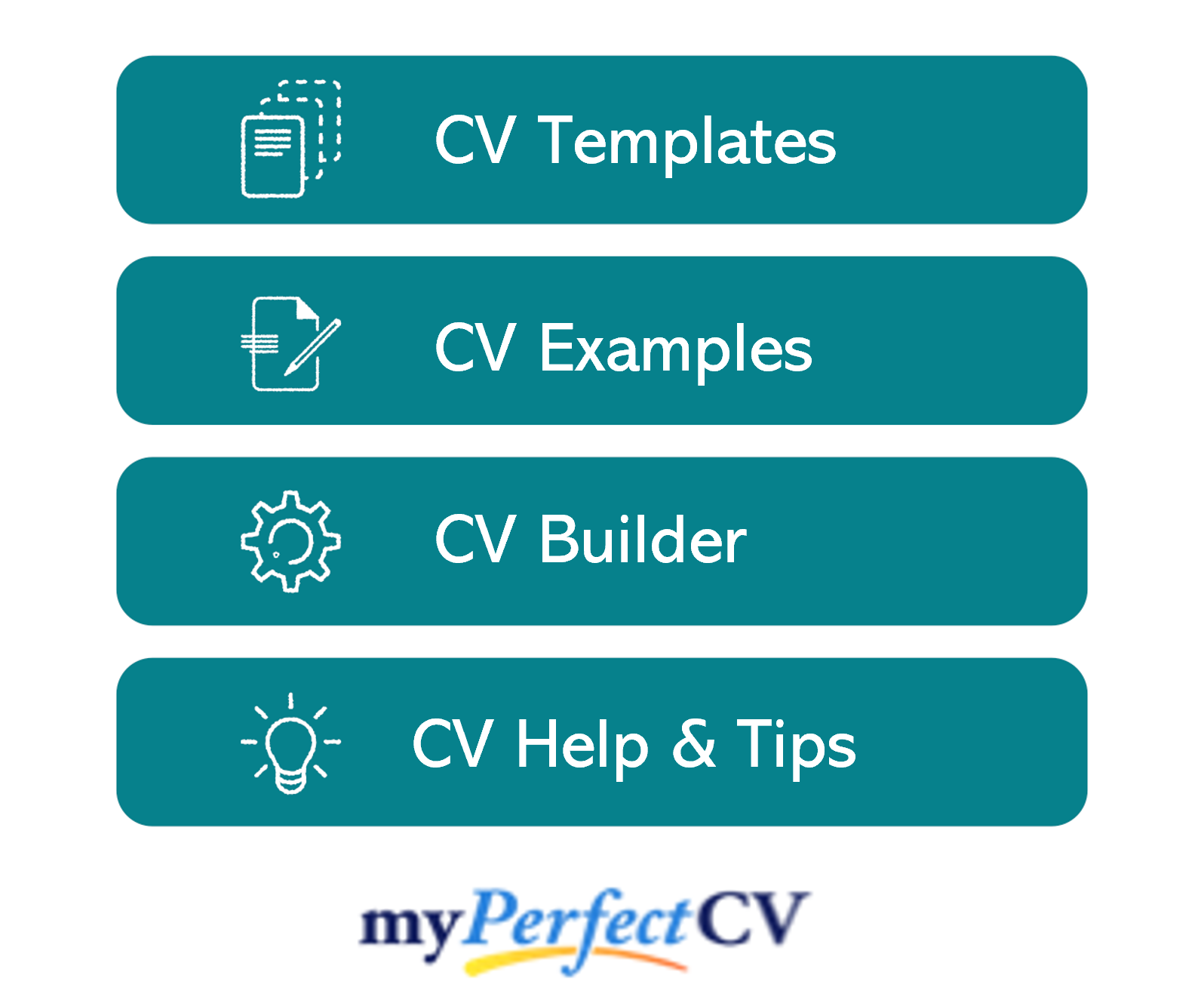 Sleek CV design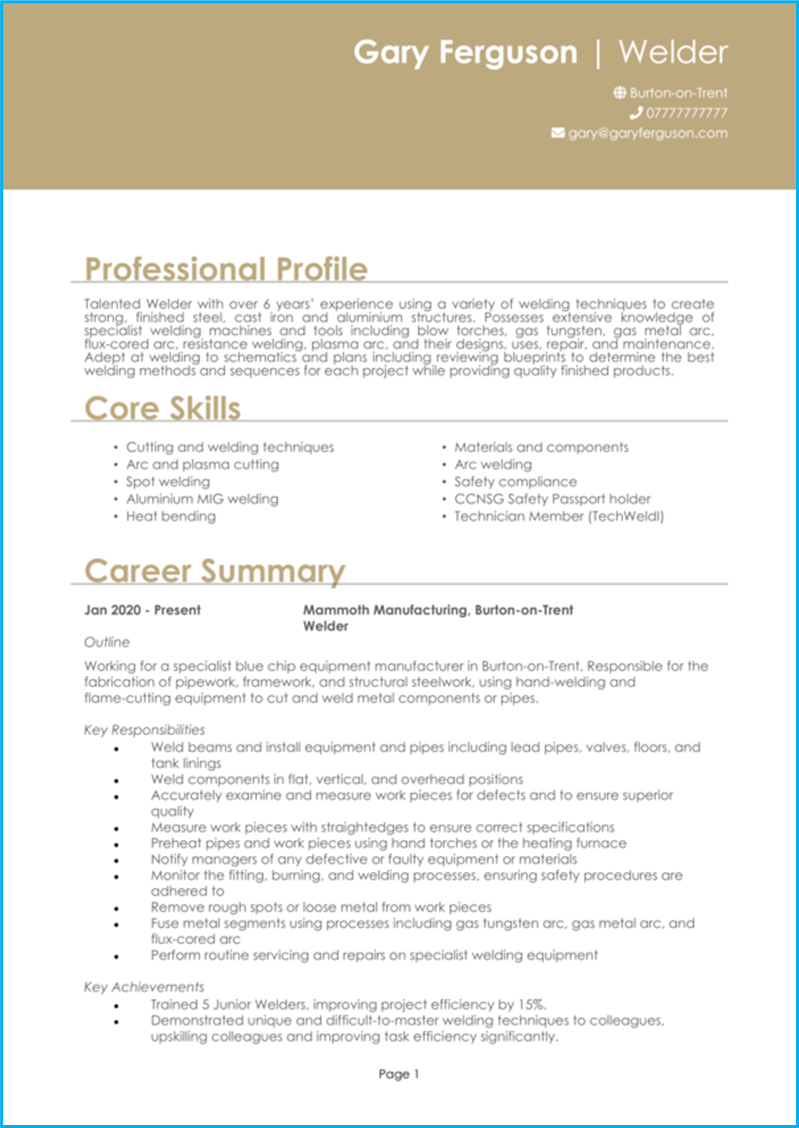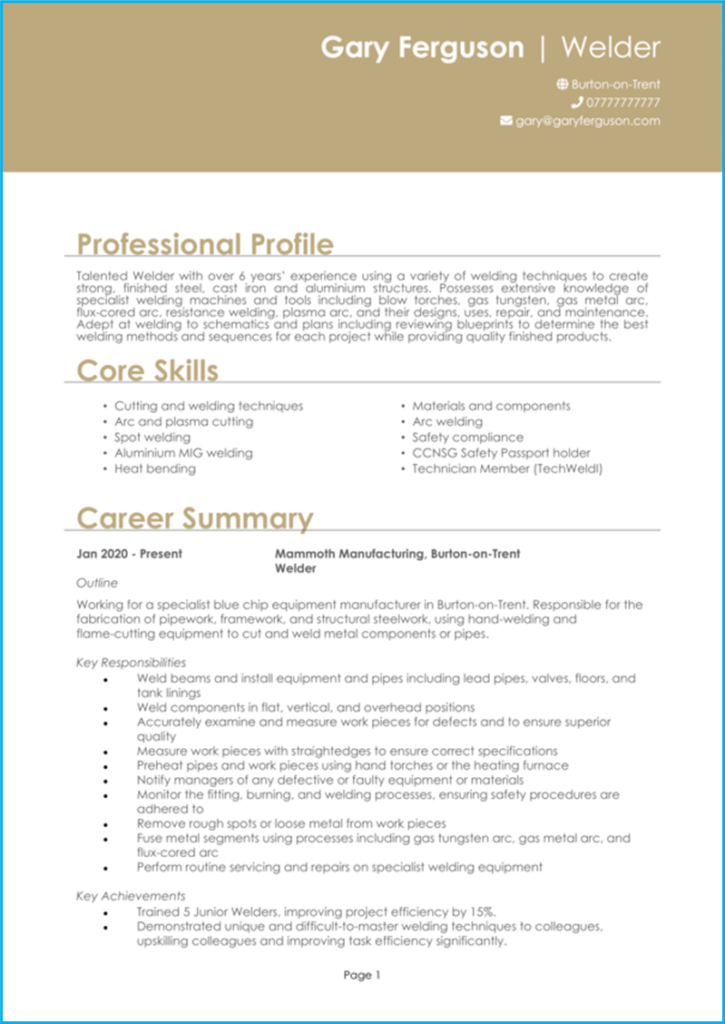 Sleek CV designs should look smooth and elegant. This is achieved using thinner lines to break up the sections, as well as clean, sans-serif fonts. This CV design avoids big chunks of text and uses white space for a crisp, clear finish.
Colourful banners and headings are used, but the colours remain classic, in keeping with the sleek feel; for example, these professional golden tones.
This CV design is ideal for those that want to look professional but stand out, perhaps those in more creative industries. However, the smaller use of text also lends itself well to those who don't have as much experience behind them.
Lightweight CV design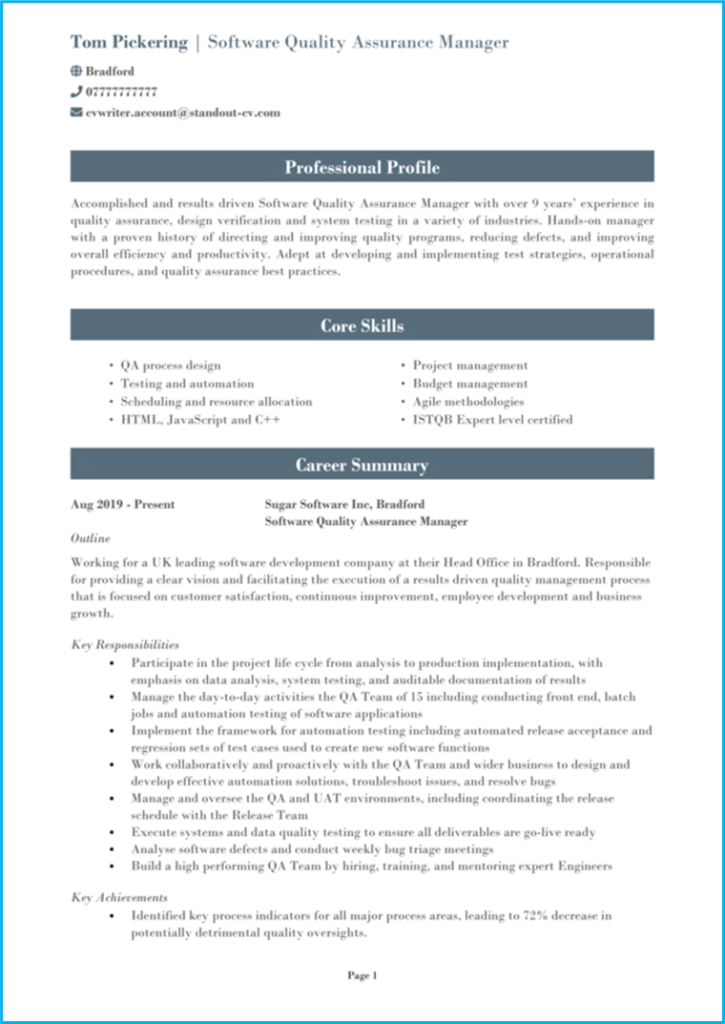 The lightweight CV design gives the user the bare-bone structure of a more traditional CV but uses a small splash of more corporate colours to modernise the look. This design uses open-source, professional-looking fonts.
The contact details at the top should be kept fairly straightforward, though small icons can help to draw the eye without using any overly flashy design elements.
The idea of a lightweight CV design is to focus on the content, which is why the margins are smaller margins, though bullet points and sub-headings stop you from ending up with large chunks of text and help to make it more readable.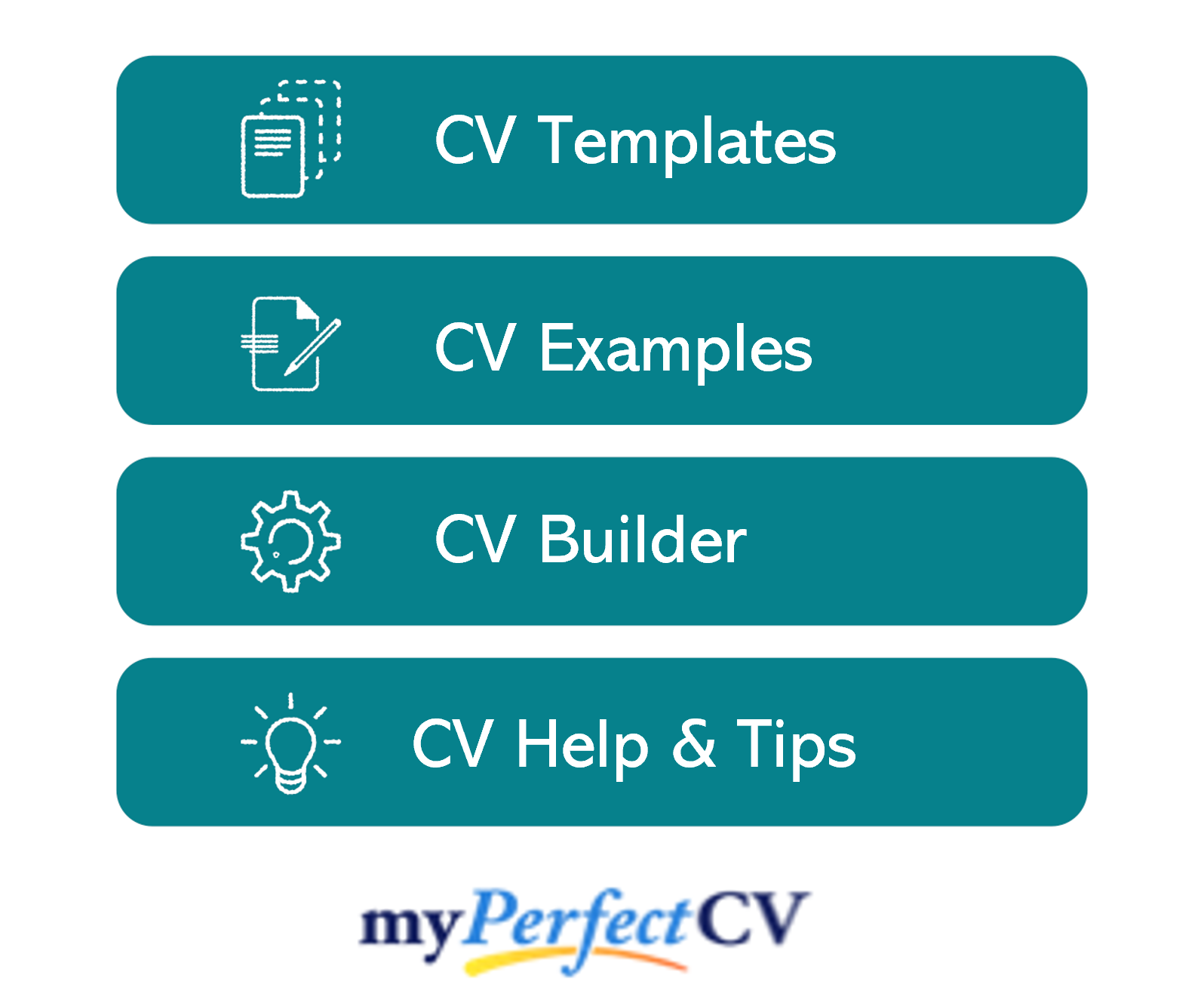 Digital CV design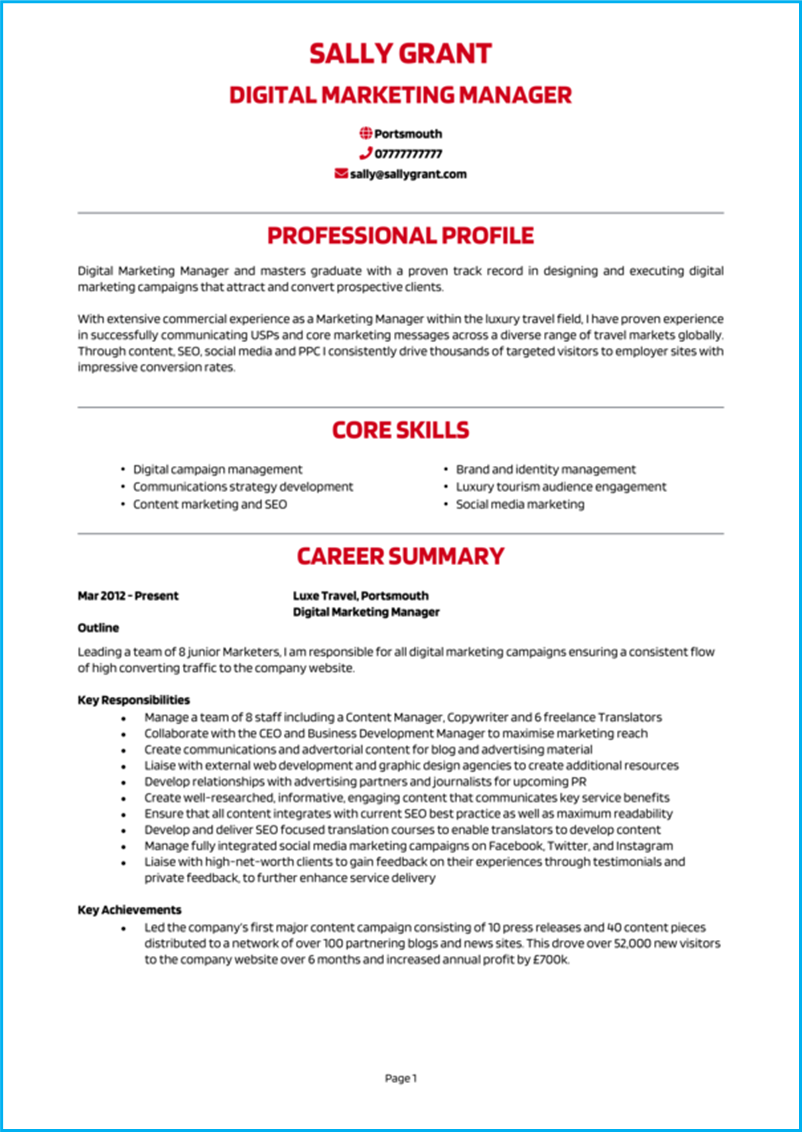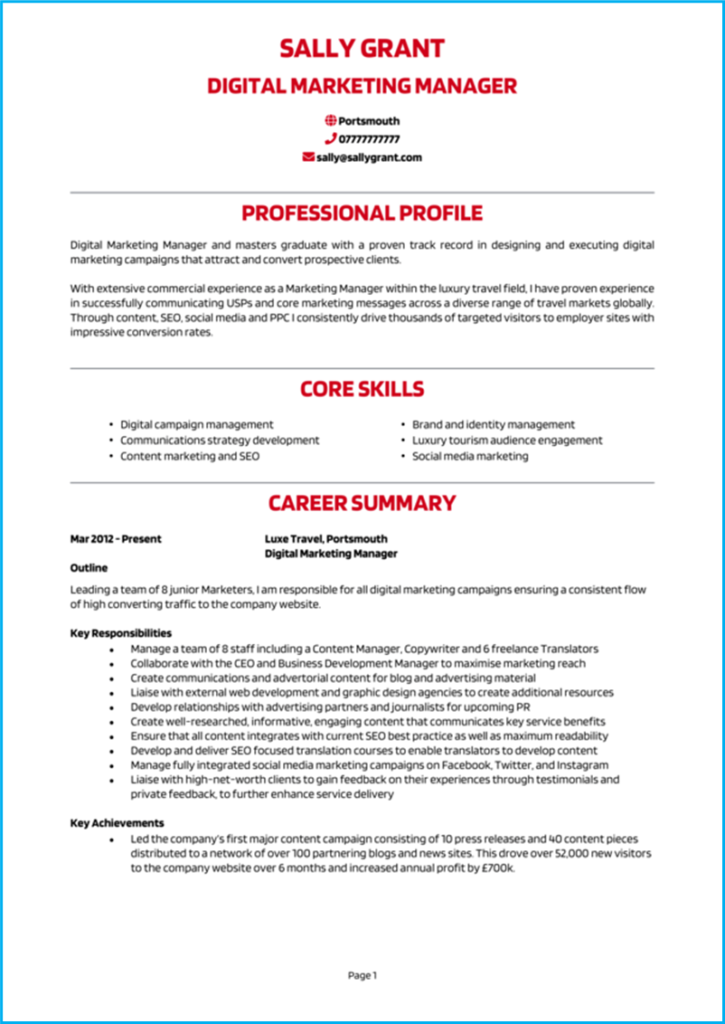 Ideal for creatives and those in digital industries, this CV design uses bolder colours and icons to demonstrate some level of design/creative skill. This design also puts focus on the core skills section and experience, with the headings placed not only in the centre of each section but firmly in the centre of the page.
Making the name and job title bigger, plus centring the contact details, helps the top quarter of the CV to stand out and grab the recruiter's attention.
Natural CV design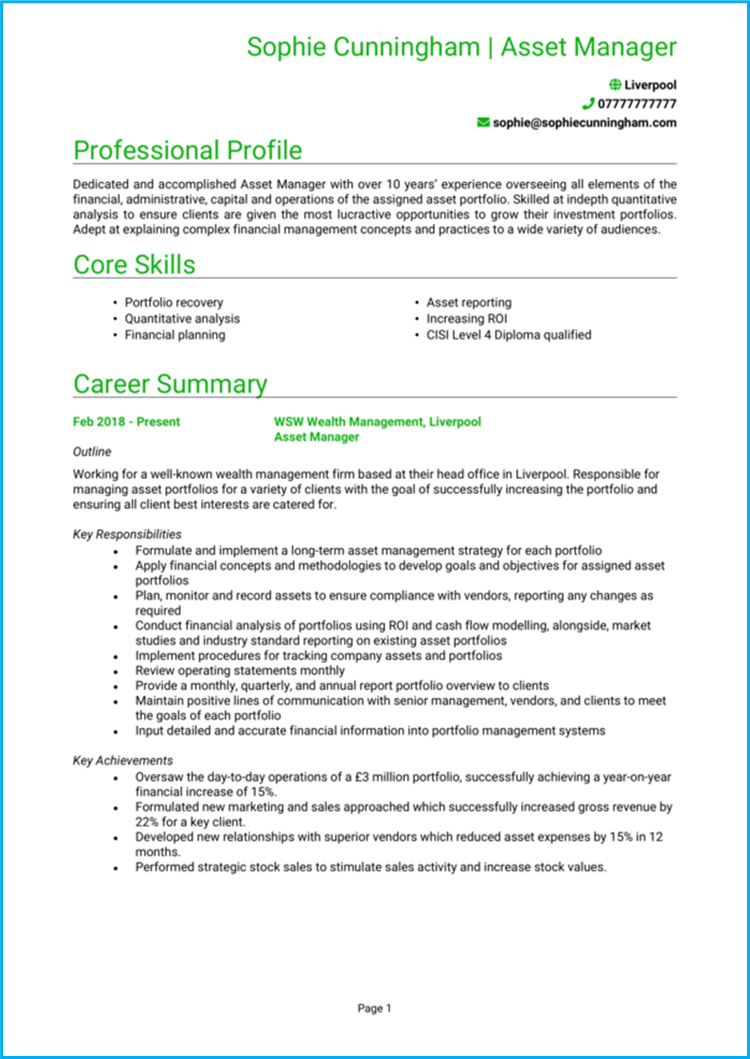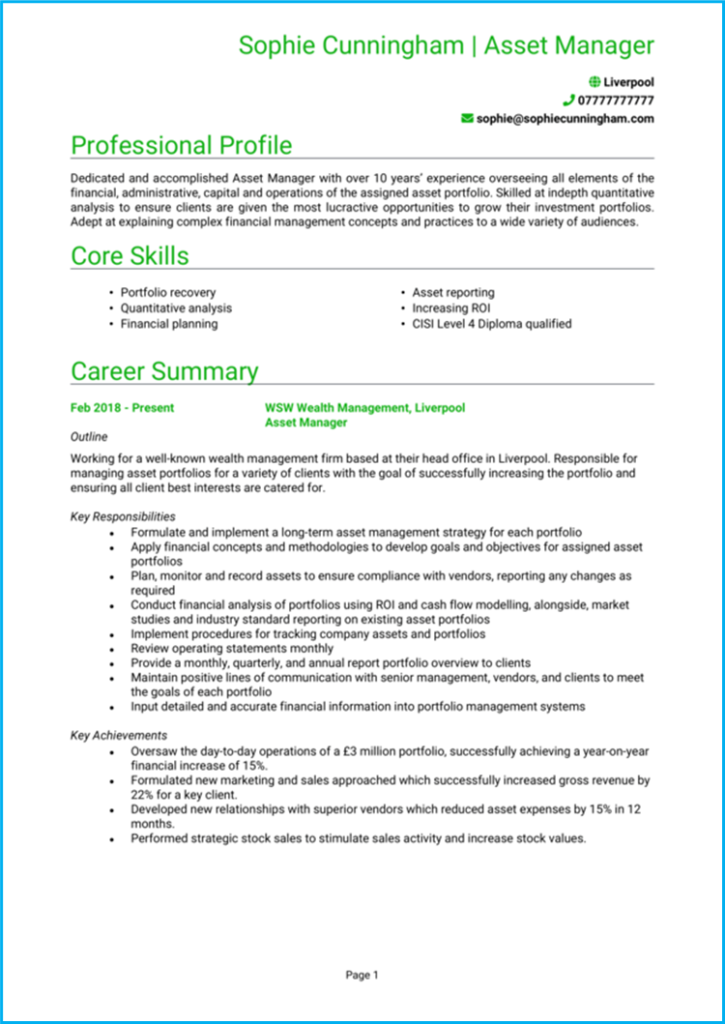 This natural CV design uses bold, natural colours to give your CV that extra flare. Although it follows a more traditional layout, the stark colours draw the recruiter's eye and guide them to those all-important categories. The colours are used not just on the headings but on smaller subheadings, too, such as dates and company names, to really make these stand out.
This CV design is great for those looking to make a statement and grab the recruiter's attention without losing that professional structure. This is probably not suited to higher-level corporate roles, but for more competitive lower-level roles, this can certainly give you a competitive edge.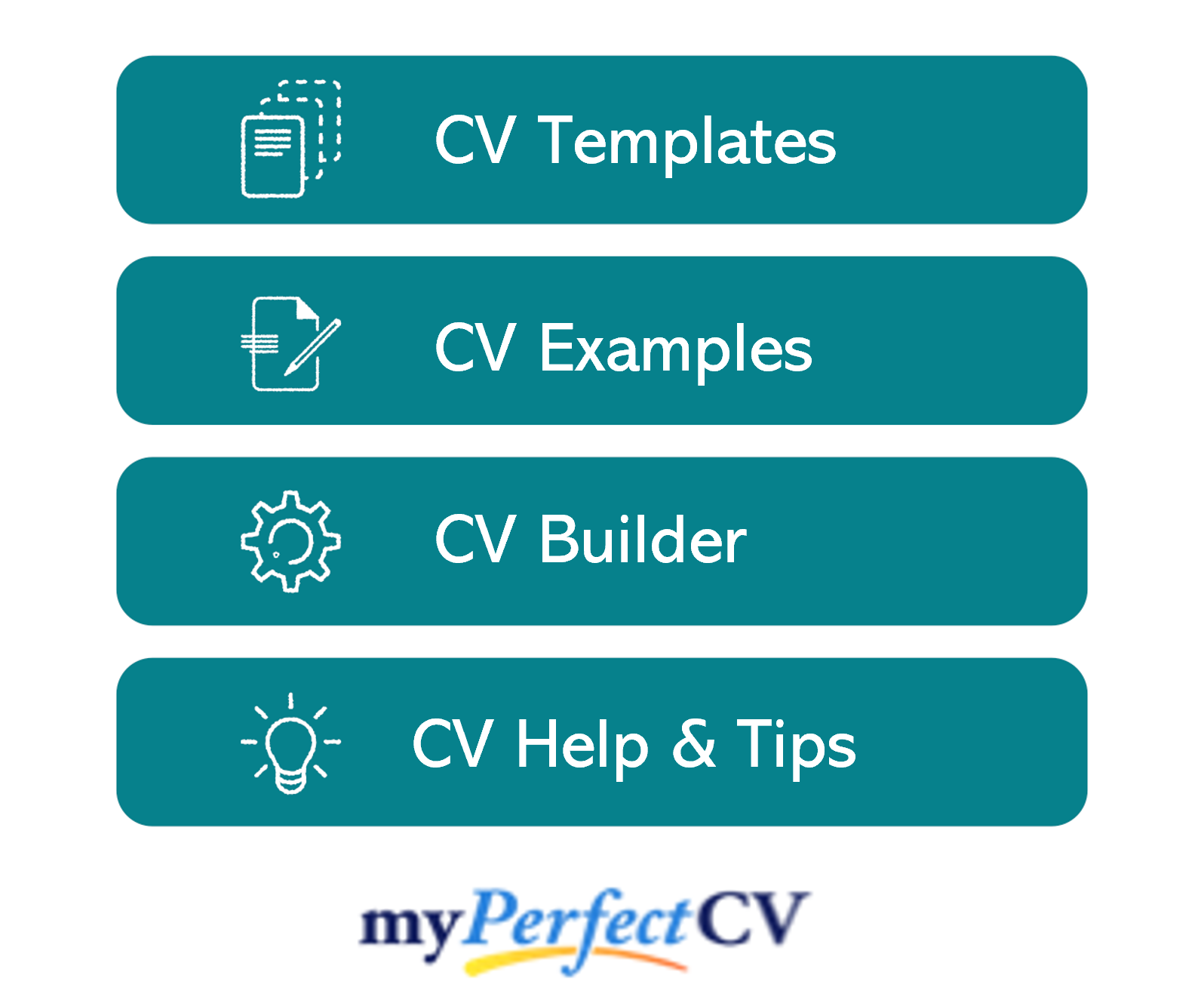 Metro CV design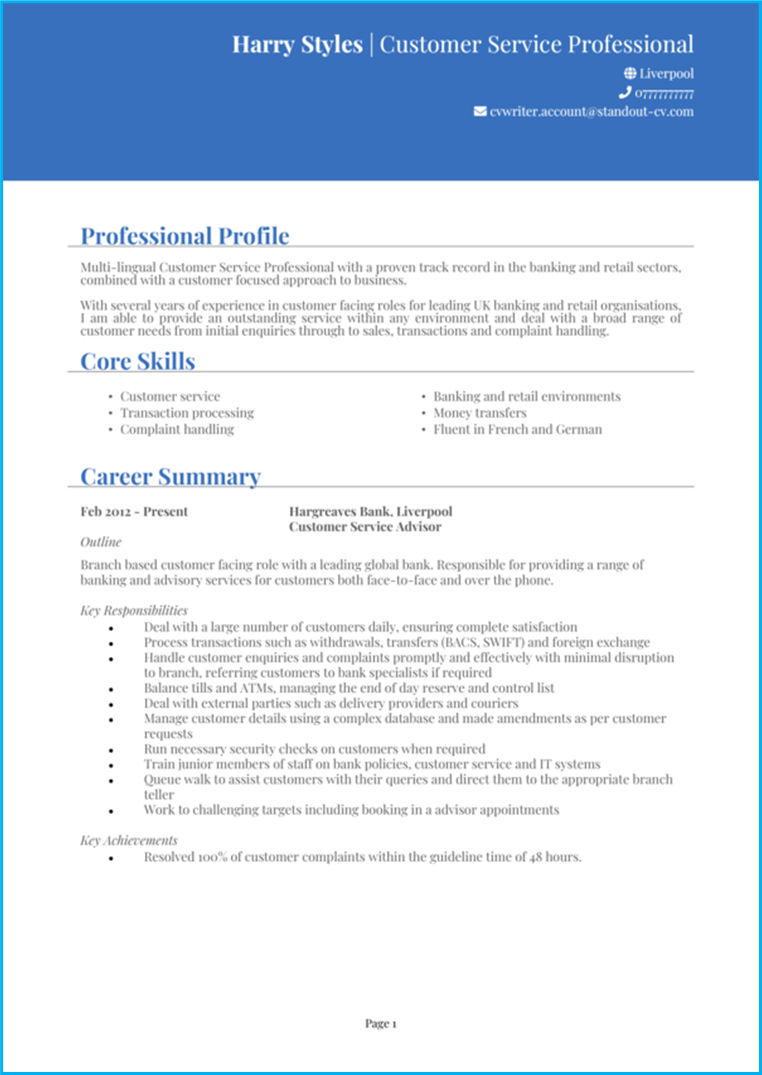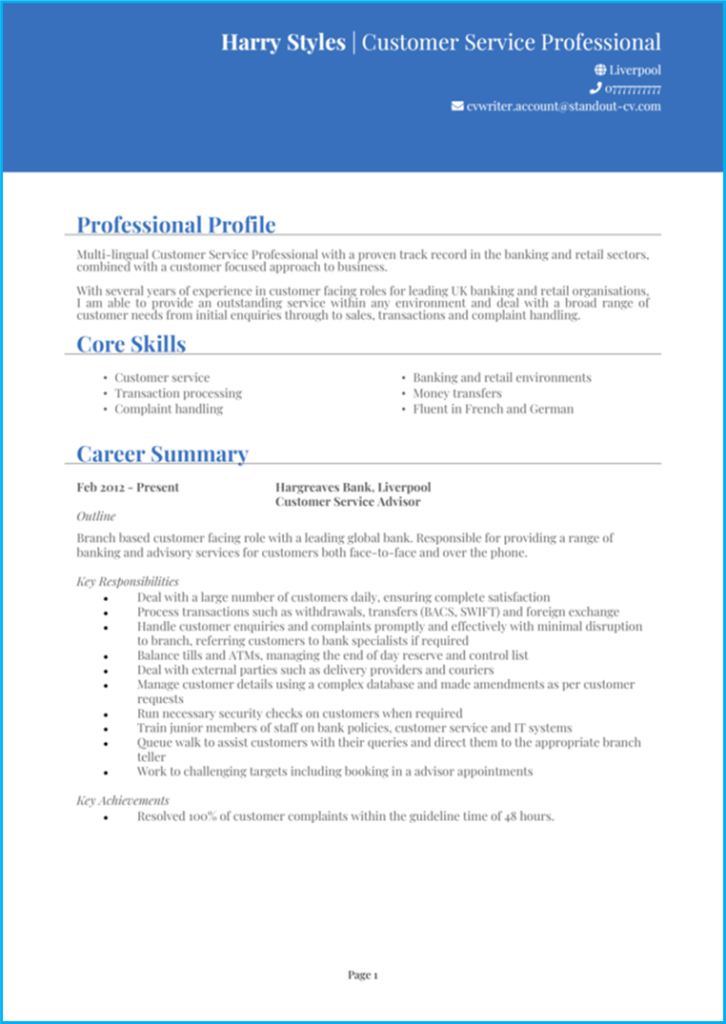 The metro CV design is great for those who are applying for roles at larger corporations or for those in more technical industries. It is contemporary thanks to its use of colour, but the sleek text and professional tones ensure that it isn't too distracting or bold.
Following the classic layout with contact details in the top left-hand corner, the colourful band helps them to stand out. There is not too much white space, giving you plenty of room to go into detail about your skills and experience, but the larger margins also mean that the page is not crammed with text.
Continental CV design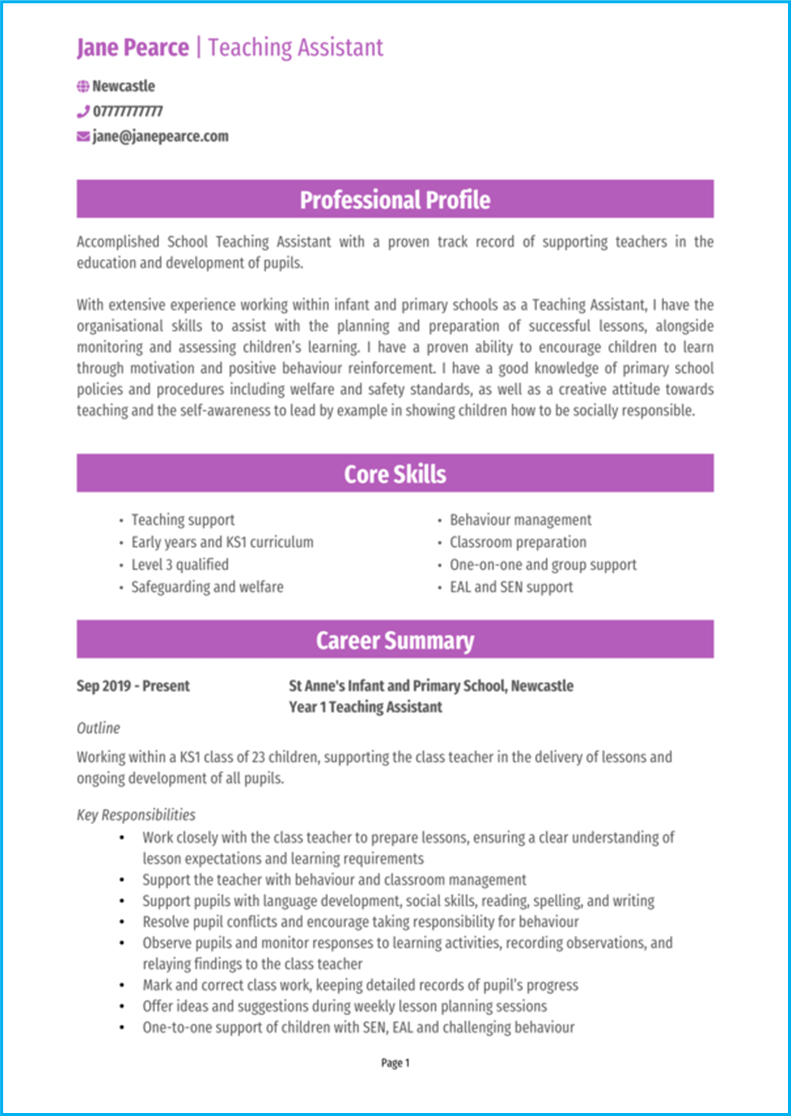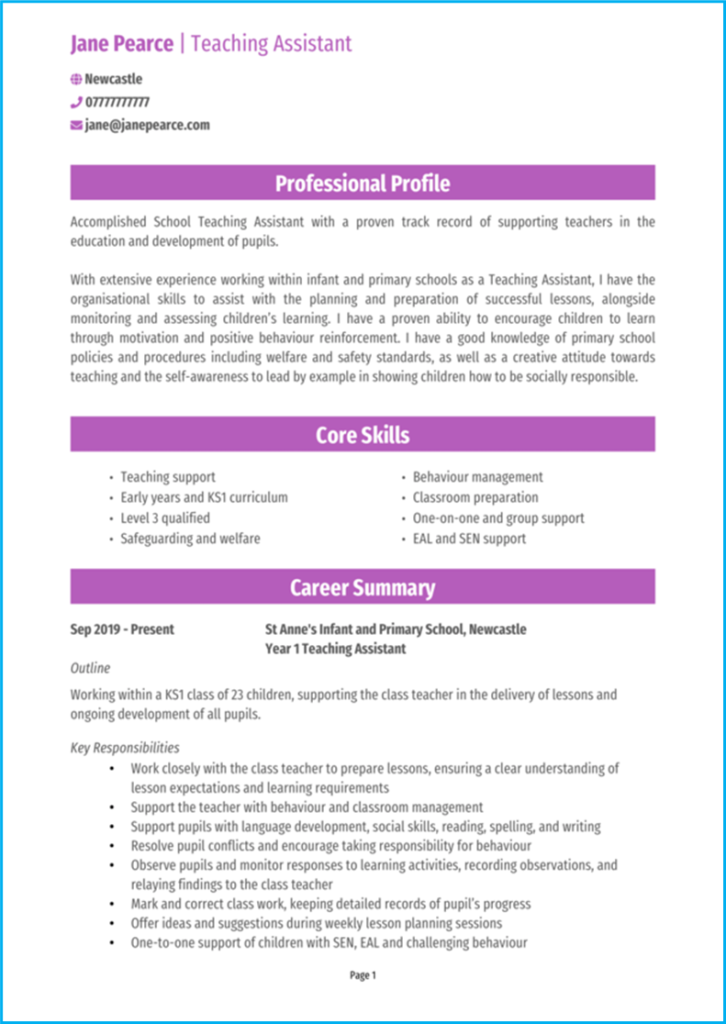 The continental CV design relies on bold banners to break up the sections and organise the information for easy scanning. Although it follows a traditional format, the skills section and title are placed firmly in the middle, so this design is better suited to those with a more skills-based CV.
Not only this, but there is a larger space for the personal profile, giving you more opportunity to introduce yourself. The bright colours also lend themselves well to those looking for fun and creative roles.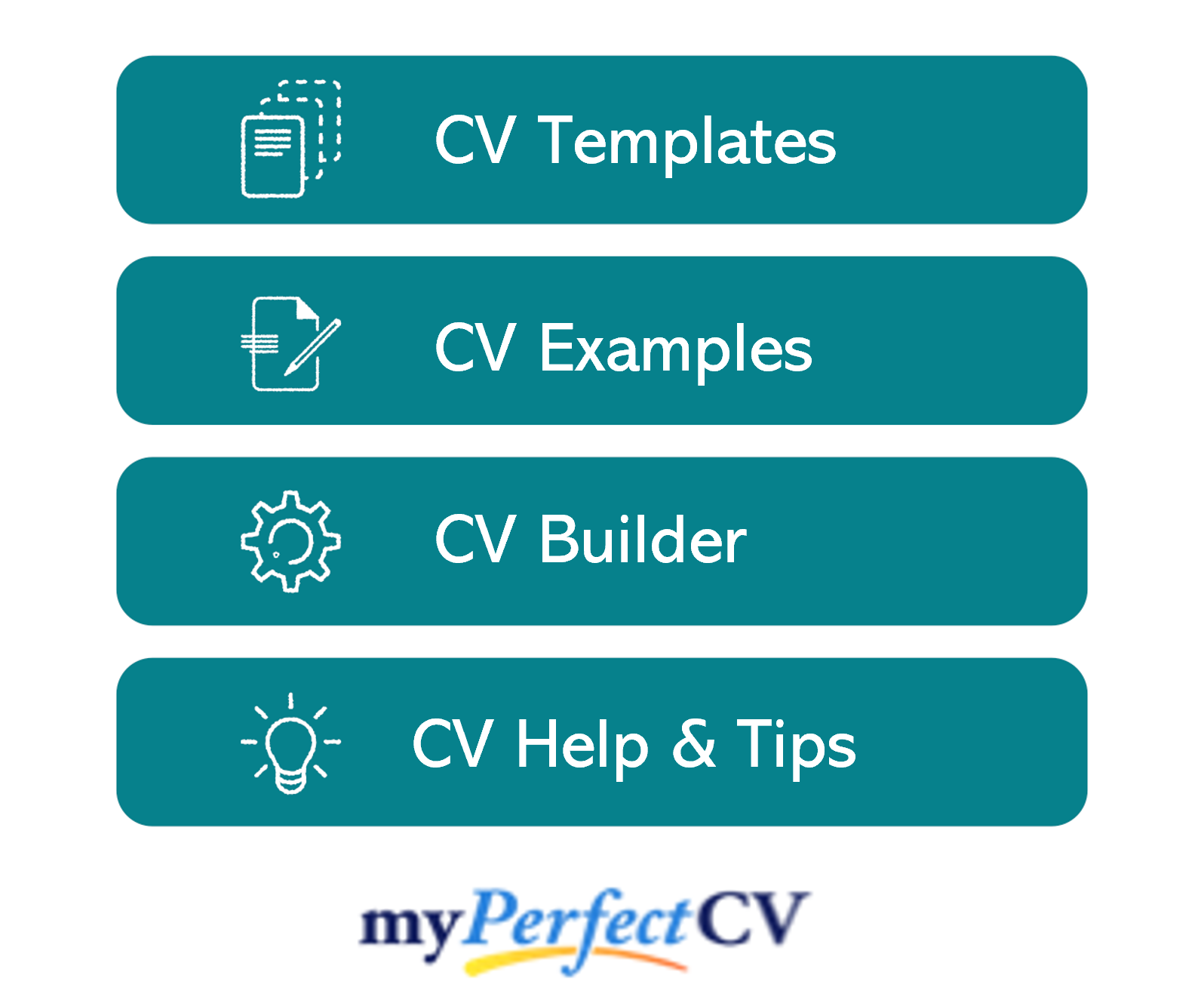 Luxury CV design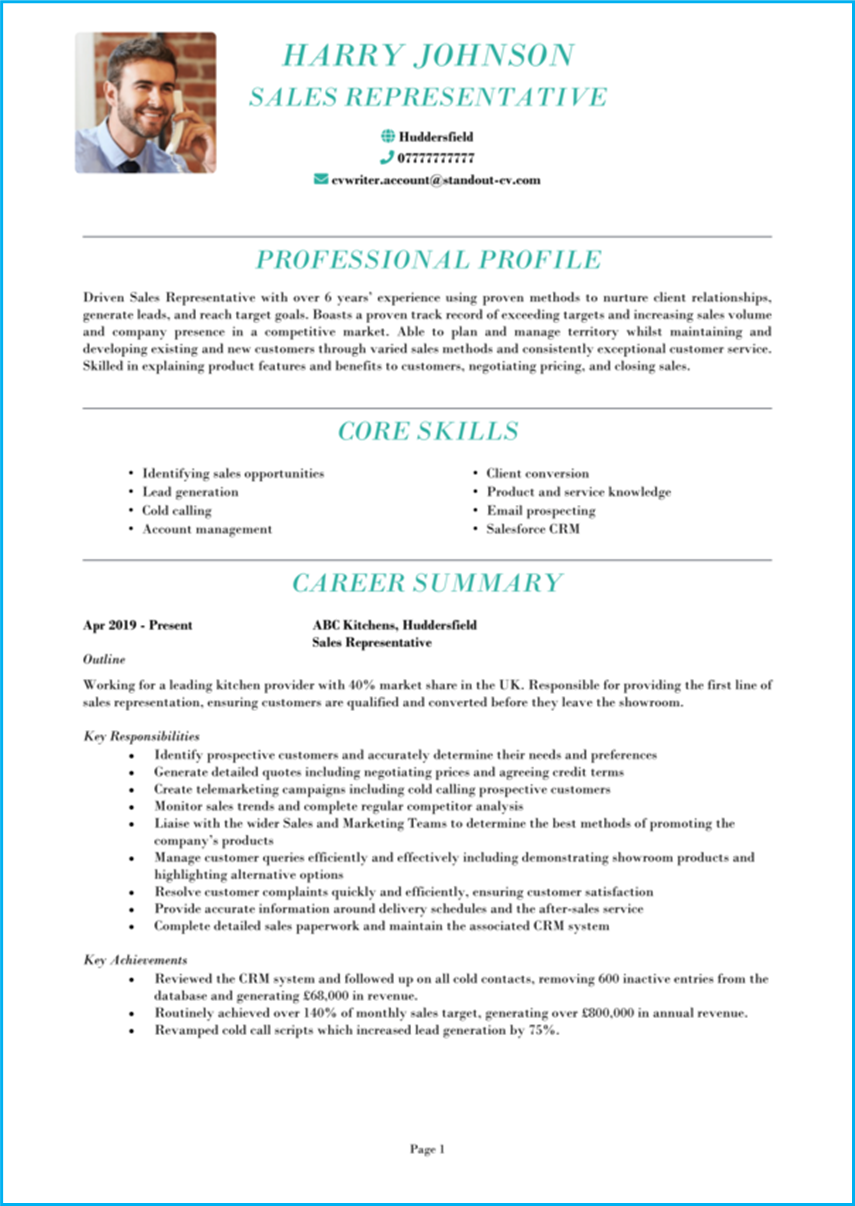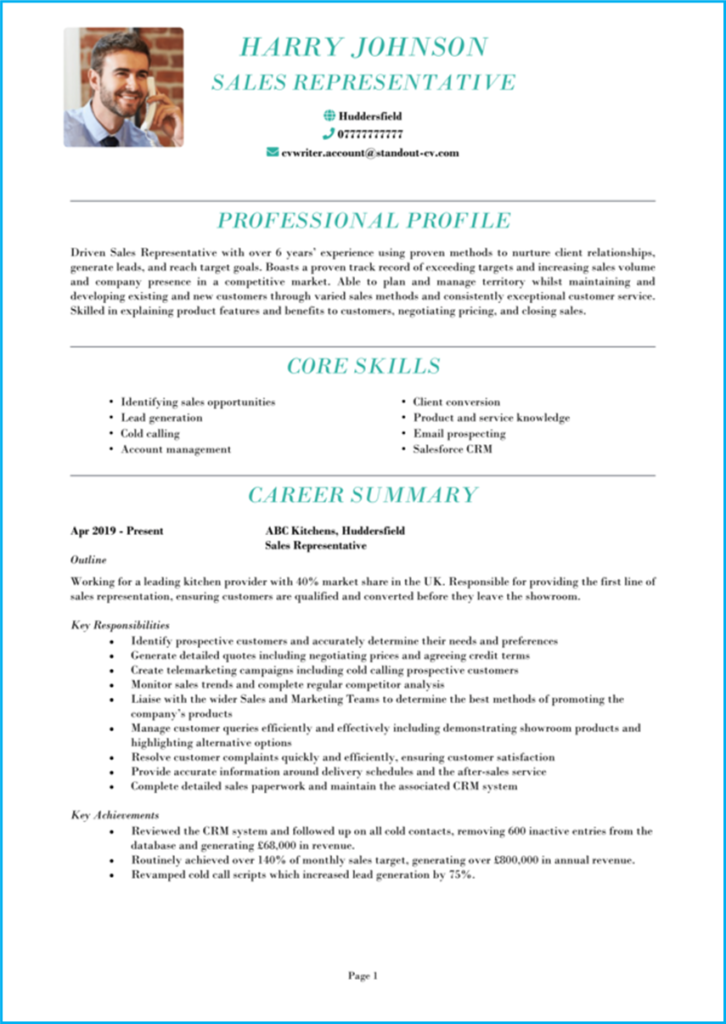 This luxury CV design combines a contemporary style with a touch of personalisation, using a pop of colour as well as a photograph. These neat design features help your CV to stand out whilst ensuring that the content is clear and accessible.
Another important feature of this luxury design is the smaller margins. Between that and the thin lines used to break up each section, there is plenty of room for information, making this CV ideal for experienced and more senior professionals.
The colourful central headings help to draw the eye and make it easier for the recruiter to pick out the most important details.