While the general consensus is that CVs shouldn't be longer than two pages, sometimes it's best to opt for just a single page.
A one page CV can work particularly well for those who lack experience. It's also a great way to ensure you only include the most relevant and compelling information.
With that said, this complete CV writing guide, which comes with an example one page CV, will help you to ensure your CV lands you an interview.
Here's what I'll cover in my in-depth guide:
Guide contents
One page CV example
Structuring and formatting your CV
Writing your CV profile
Detailing work experience
Your education
Skills required for your one page CV

One page CV example

Unsure of what a one page CV should look like? Take a good look at the CV example above to get familiar with the structure, layout and format of a professional single page CV.
As you can see, it provides plenty of relevant information about the applicant despite being a single page, which is great news for time-strapped recruiters.
One page CV structure & format
If you focus on the written content of your CV but ignore how it actually looks, your efforts could end up wasted.
No matter how suitable you are for the role, no recruiter wants to spend time squinting and trying to navigate a badly designed and disorganised CV.
Instead, make sure to organise your content into a simple structure and spend some time formatting it for ease of reading.
Formatting Tips
Length: Recruiters will be immediately put off by lengthy CVs -with hundreds of applications to read through, they simply don't have the time! That's why grabbing their attention with a short, snappy and highly relevant one page CV can be effective. However, do try to make it at least one side of A4.
Readability: Columns, lists, bullet points, bold text and subtle splashes of colour can all help to aid the readability of your CV. Your top goal should be to make the content as easy to read and navigate as possible, whilst also aiming to make your key skills and achievements stand out.
Design: The saying 'less is more' couldn't be more applicable to CVs. Readability is key, so avoid overly complicated designs and graphics. A subtle colour palette and easy-to-read font are all you need!
Avoid: Don't add photos, images or profile pictures to your CV. Not only do they take up much-needed CV space, but they're actually completely unnecessary and won't boost your CV at all.
Structuring your CV
Break up your CV content into the following key sections:
Name and contact details – Place them at the top of your CV, so that employers can easily get in touch.
CV profile – A punchy sales pitch of your key experience, skills and achievements to reel readers in.
Core skills section – A bullet-pointed snapshot of your abilities.
Work experience – A well-structured list of your relevant work experience.
Education – An overview of any relevant qualifications or professional training you have.
Hobbies and interests – A short description of any relevant hobbies or interests (optional).
Still not sure what to write? Don't worry, next up, I'll cover exactly what you should include in each CV section.
CV Contact Details
Tuck your contact details into the corner of your CV, so that they don't take up too much space
Stick to the basic details, such as your:
Mobile number
Email address – It should sound professional, such as your full name.
Location – Just write your vague location, rather than your full address.
LinkedIn profile or portfolio URL (optional) – If you include these, ensure they're sleek, professional and up-to-date.
One page CV Profile
Your CV profile (or personal statement, if you're an entry-level applicant) provides a brief overview of your skills, abilities and suitability for a position.
It's ideal for busy recruiters and hiring managers, who don't want to waste time reading unsuitable applications.
Think of it as your personal sales pitch. You've got just a few lines to sell yourself and prove you're a great match for the job – make it count!
Tips to consider when creating your profile:
Avoid clichés: If your CV is riddled with clichès like 'Dynamic thought-leader', hit that delete button. Phrases like these are like a broken record to recruiters, who read them countless times per day. Hard facts, skills, knowledge and results are sure to yield far better results.
Make it short and snappy: When it comes to CV profile length, less is more, as recruiters are often time-strapped. Aim for around of 3-5 persuasive lines. If you're a junior or entry-level candidate, a little longer is fine.
Research your target role: When recruiters spot a generic CV, they chuck it straight into the bin. The CV should closely match the essential requirements listed in the job ad, so make sure to review them before you write your CV profile.
Ditch objectives: Want to talk about your career goals and objectives? While the profile may seem like a good space to do so, they're actually much better suited to your cover letter.
What to include in your one page CV profile?
Experience – What is your level of experience in your industry? What type of companies have you worked for? What type of projects have you worked on?
Role-specific skills – Look over the job description to find out what skills, specialisms and knowledge your target employer is looking for. Then, make sure to shout out about any you can match, within your CV profile.
Qualifications – Give a snappy overview of your relevant qualifications, especially those that are relevant to the job you're seeking.
Achievements, results + accomplishments – Try to incorporate 1-3 stand out achievements to really show employers what you're capable of.
Quick tip: A poorly written CV will fail to impress recruiters and employers. Use our partner's CV builder to create a winning CV in minutes with professional templates and pre-written content for every industry.
Core skills section
Make sure that your most valuable skills aren't missed by adding a bullet-pointed core skills section like the one below.
This should also be targeted towards the role you're applying for. For example, if the job advertisement lists 'calculating costs and making quotes' as a key requirement, you'd list that here.
This immediately helps the reader to see that you're a perfect match for the job.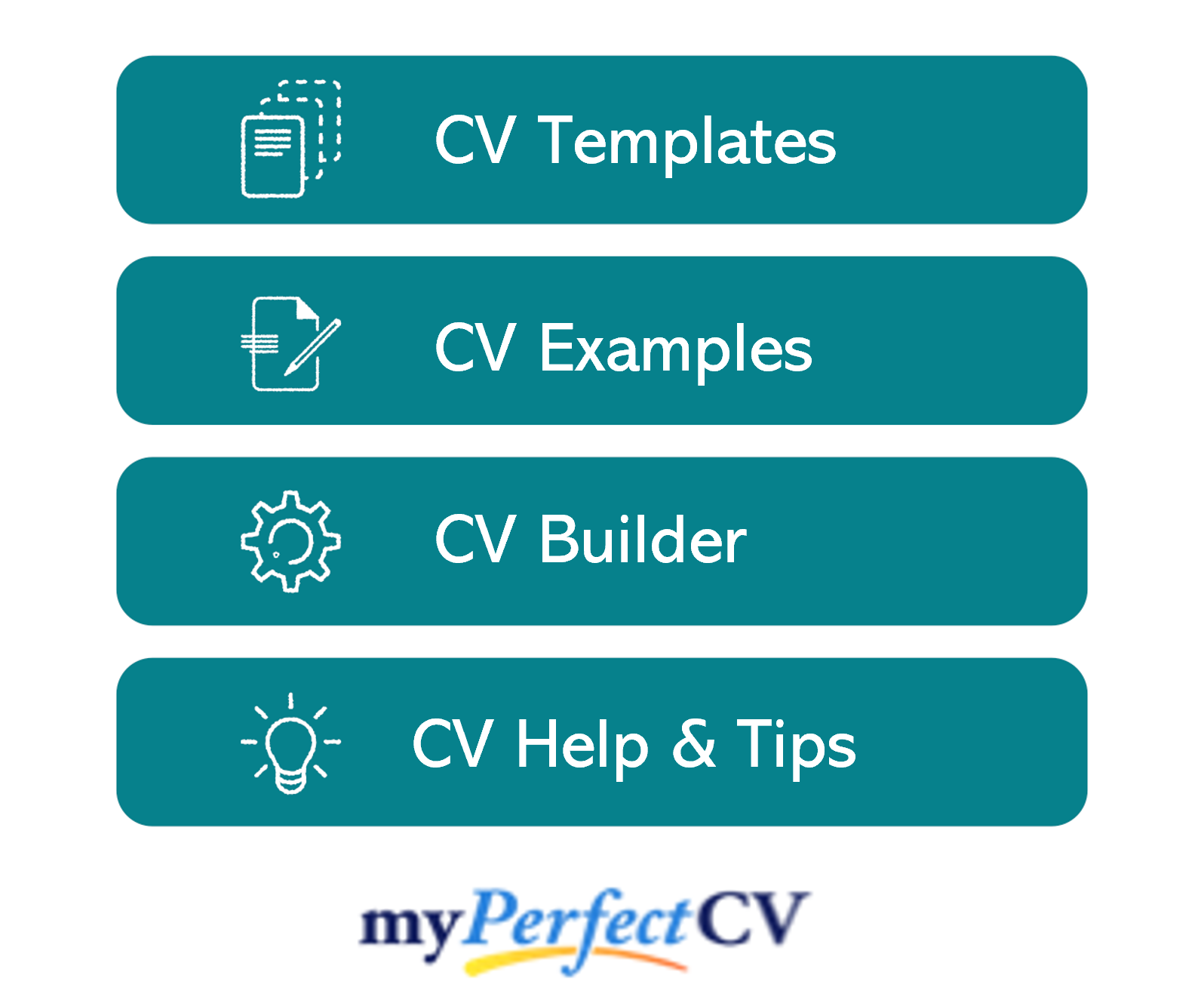 Work experience/Career history
By now, you'll have hooked the reader's attention and need to show them how you apply your skills and knowledge in the workplace.
So, starting with your most recent role and working backwards to your older roles, create a thorough summary of your career history to date.
This could be freelance, voluntary, part-time or temporary jobs too. Anything that's relevant to your target role is well-worth listing!
If you've held several roles and are struggling for space, cut down the descriptions for your oldest jobs.
Structuring your roles
Whilst writing your CV, it's essential to look at it in the eyes of a recruiter.
If they're met with giant blocks of text which are impossible to navigate, they might skip onto the next CV.
Instead, make use of the 3-step structure, as shown below:
Outline
Kickstart with a brief summary of your role as a whole, as well as the type of company you worked for.
E.g.
"Worked a temporary Christmas sales position in the fashion department of a large department store; reported to the assistant manager."
Key responsibilities
Next, write up a punchy list of your daily duties and responsibilities, using bullet points.
Wherever you can, point out how you put your hard skills and knowledge to use – especially skills which are applicable to your target role.
E.g.
Handled payment and refunds at the busy cash desk, welcoming an average of 100 customers per shift.
Ensured the shop floor remained clean, tidy and organised.
Used customer service skills to offer advice and assistant to customers in a professional and effective manner.
Key achievements
Round up each role by listing 1-3 key achievements, accomplishments or results.
Wherever possible, quantify them using hard facts and figures, as this really helps to prove your value.
E.g.
Exceeded individual sales targets by 15%.
Offered a full-time role after two weeks of temporary employment, due to my high level of customer service.
Education
At the bottom of your CV is your education. You can list your formal academic qualifications, such as:
Degrees
GCSE's
A levels
BTECs
NVQs
As well as any sector-specific training or qualifications.
Note down the name of the qualification, the organisation at which you studied, and the date of completion.
Interests and hobbies
The hobbies and interests CV section isn't mandatory, so don't worry if you're out of room by this point.
However, if you have an interesting hobby or interest that could support a recruiter's decision making, you might want to add them.
Be careful what you include though. Consider hobbies that exhibit skills that are required for the specific role you're applying for.
But generic hobbies like 'watching TV' won't impress recruiters, so you're best off saving the space for other CV sections.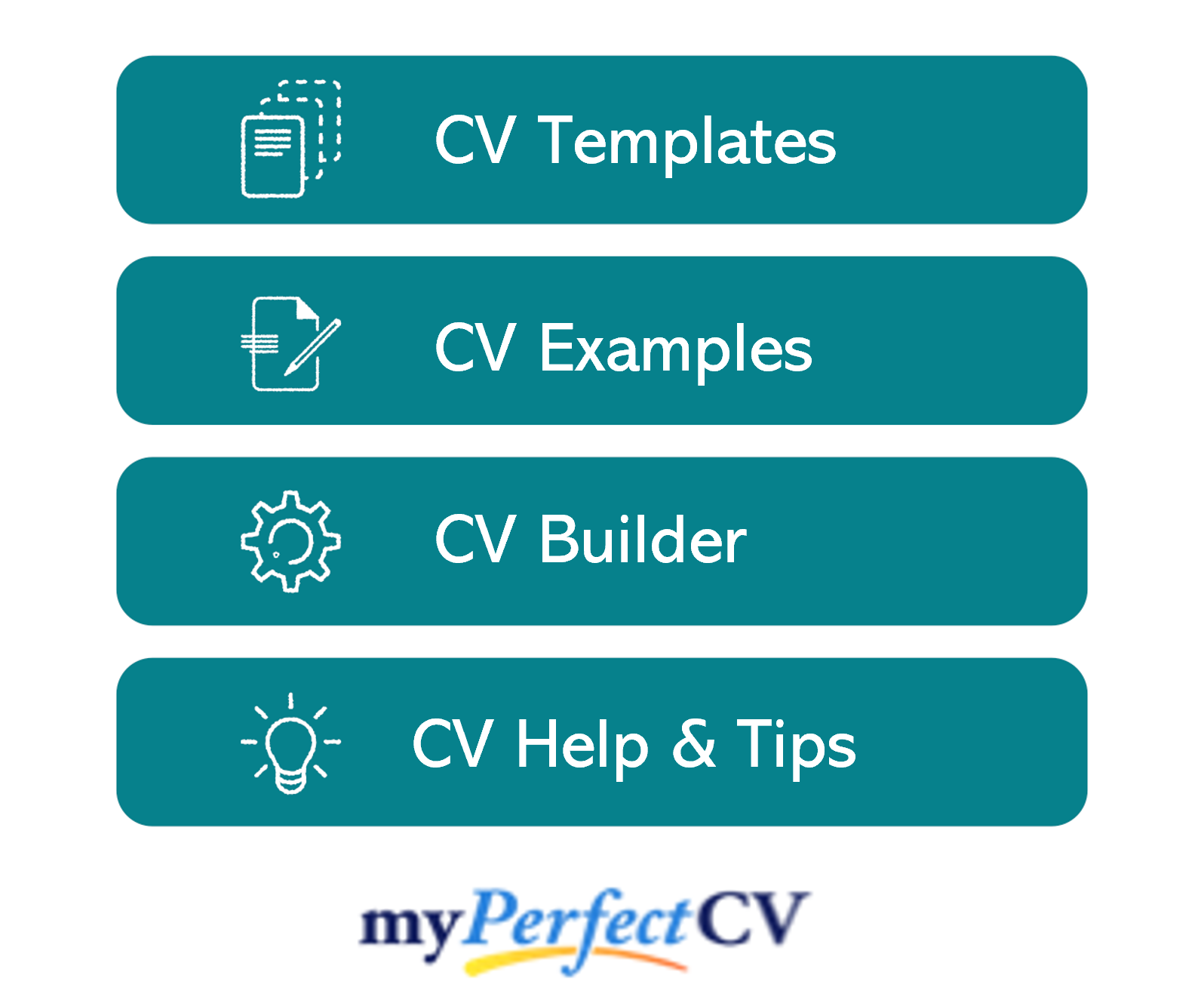 Writing your one page CV
A strong, compelling CV is essential to get noticed and land interviews with the best employers.
To ensure your CV stands out from the competition, make sure to tailor it to your target role and pack it with sector-specific skills and results.
Remember to triple-check for spelling and grammar errors before hitting send.
Good luck with the job search!