To secure a rewarding executive assistant role, you need a CV that stands out from the crowd and showcases your in-demand skills.
You'll be the right-hand man or woman to senior staff, so employers will be looking for evidence of your hardworking, organised and proactive nature.
So, I've put together this in-depth CV writing guide, which includes an example executive assistant CV, to help you put forward an interview-winning application.
I've broken up the guide into the following sections:
Guide contents
Executive assistant CV example
Structuring and formatting your CV
Writing your CV profile
Detailing work experience
Your education
Skills required for your executive assistant CV

Executive assistant CV example


The CV example above is a good example of an experienced executive assistant who has worked their way up across numerous companies.
It should give you a good steer on how to display your experience in a way that isn't overwhelming, and is easy for recruiters to scan through.
Executive assistant CV structure & format
How you present the information on your CV is equally as important as what you write in it.
Executive assistant recruiters will be looking for a highly professional and well-organised individual – so your CV needs to showcase these qualities, too!
Additionally, a considered structure and format will help busy recruiters to find the information they need, quickly and easily.
Formatting Tips
Length: While it's not a set-in-stone rule, I'd advise you to keep your CV to 2 pages of A4 or less. This is because recruiters read countless CVs every day and they simply don't have the time to read through pages and pages of information. Something short and snappy, which still gives a good insight into your experience, will be far more attention-grabbing and persuasive.
Readability: The aim is to make it as easy as possible for recruiters to find the information they need. So, break up large blocks of text by using short paragraphs, bullet points and columns. Formatting your headings with a bold or underlined font is an effective way to highlight sections and allow for easy navigation.
Design: When it comes to CV design, my top tip is to keep it simple. An easy-to-read, crisp font and a simple colour palette (black and white does the job perfectly!) is all you need – employers aren't looking for your design skills, so there's just no need to over-complicate things.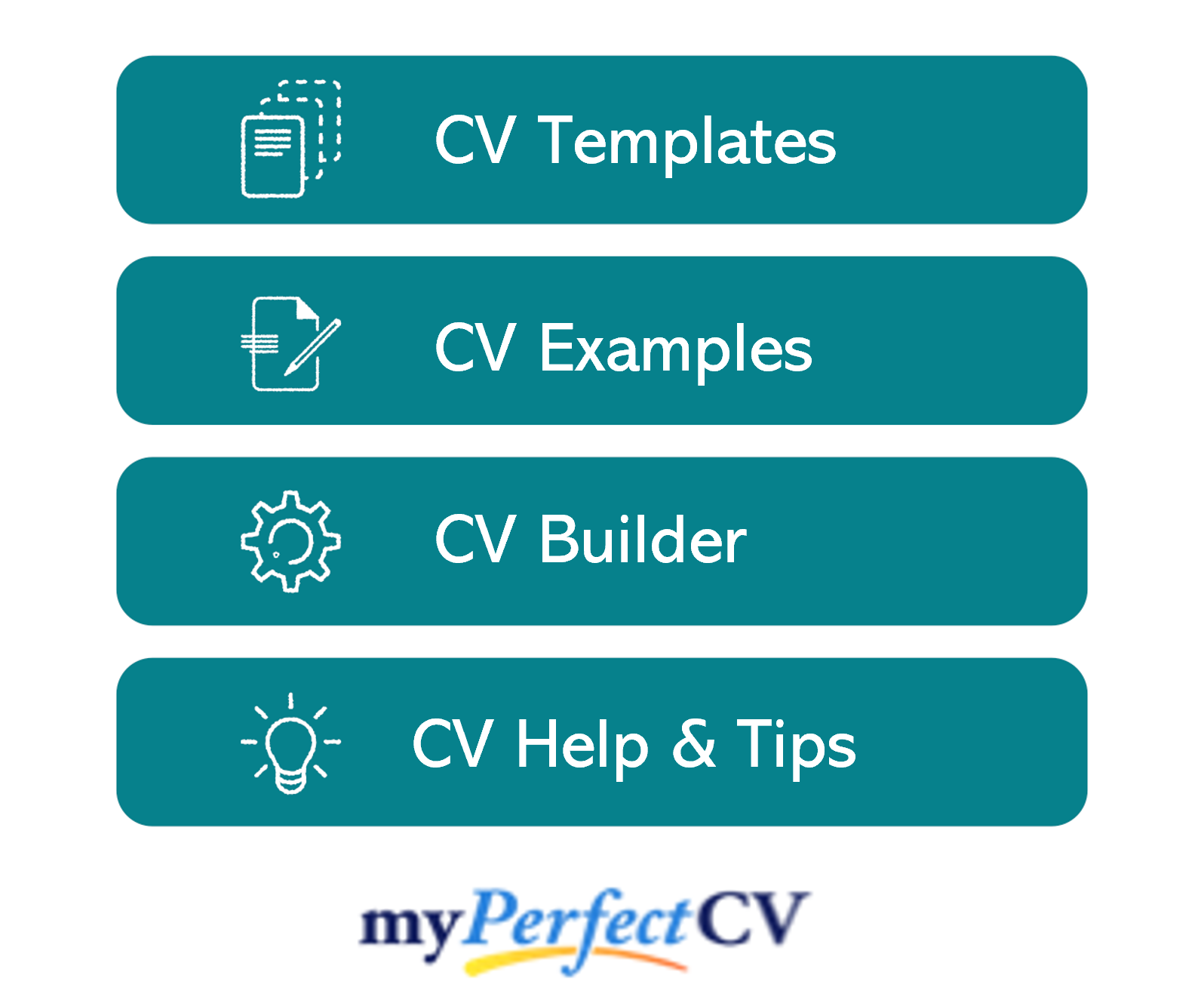 Structuring your CV
To ensure your CV content is organised logically and is easy to follow, work to the following sections:
Contact details – Keep these at the top of your CV, so it's easy for recruiters to contact you.
Profile – A punchy introduction, which details why you'd make a great addition to the team.
Work experience / Career history – A list of your relevant work experience, starting with your current or most recent role.
Education – Note down your relevant qualifications, certifications and/or any professional development courses you've undertaken.
Interest and hobbies – An optional section to showcase hobbies that further highlight your suitability for the role.
Now, I'll go through each CV section in more detail, teaching you how to write content that lands you interviews.
CV Contact Details
Firstly, head your CV with your basic contact details.
Recruiters have no need for your full address, date of birth or marital status at this stage – I really do mean basic!
Here's what you should include:
Phone number
Email address
Location
Quick Tip: If you have one, add a link to your LinkedIn profile. It'd seriously boost your chances of an interview if you could get previous colleagues to endorse your skills or leave you a testimonial, too.

Executive assistant CV Profile
The top section of your CV plays a huge role in the overall impact of your application.
Your CV profile is normally the first thing recruiters will read – if it doesn't impress them, they might not read the rest of your CV.
So, write up a short and snappy introduction, which highlights your key skills, experience and accomplishments.
It should be punchy and powerful – think of it as your elevator pitch!
Tips to consider when creating your profile:
Aim for a length of just 5-10 lines. This is just enough detail to showcase your suitability for the role, whilst enticing recruiters to read further into your CV.
Always tailor your CV profile to the specific role and company you're applying for, packing it with keywords and skills listed in the job ad. Recruiters can spot a generic CV at a glance – and trust me, they won't be impressed.
Every other CV is packed with generic phrases and cliches like 'hardworking team player' or 'enthusiastic self-starter' – don't be one of them! While phrases like this might sound exciting, they don't actually prove a thing about you. Recruiters will be far more impressed by hard skills and experience.
Avoid sharing your career goals or motives – information like that is best saved for your cover letter.
Quick tip: A poorly written CV will fail to impress recruiters and employers. Use our partner's CV builder to create a winning CV in minutes with professional templates and pre-written content for every industry.
What to include in your executive assistant CV profile?
Relevant experience – Give recruiters an overview of your relevant experience so far, summing up the types of places you've worked and how many years you've been in the sector. For example, have you worked in large corporate firms or small offices? Have you got 5 years experience as a personal assistant or 10 years experience as an executive assistant?
Types of people you've supported – Supporting senior staff is a key aspect of any executive assistant role, so highlight the types of people or teams you've supported in previous roles. For example, was it a head of a department, a company director or a team of executives?


Key skills, tools & software – Every executive assistant role will be unique, so match up your skills, software and IT knowledge to the job description and incorporate them into your profile.
Qualifications – Highlight your highest and most relevant qualifications, whether they're academic or vocational.
Achievements – Prove the impact you could make by including a key result, fact or achievement made in a previous role.
Core skills section
To add even more impact to the top section of your CV, you should now create a bullet-point list of your key skills.
This will allow time-strapped recruiters to instantly see that you're a perfect fit for the role.
Just like your profile, you should tailor this list to the skills listed in the job description and the industry as a whole, highlighting the key skills, tools, knowledge and software needed to succeed in the role.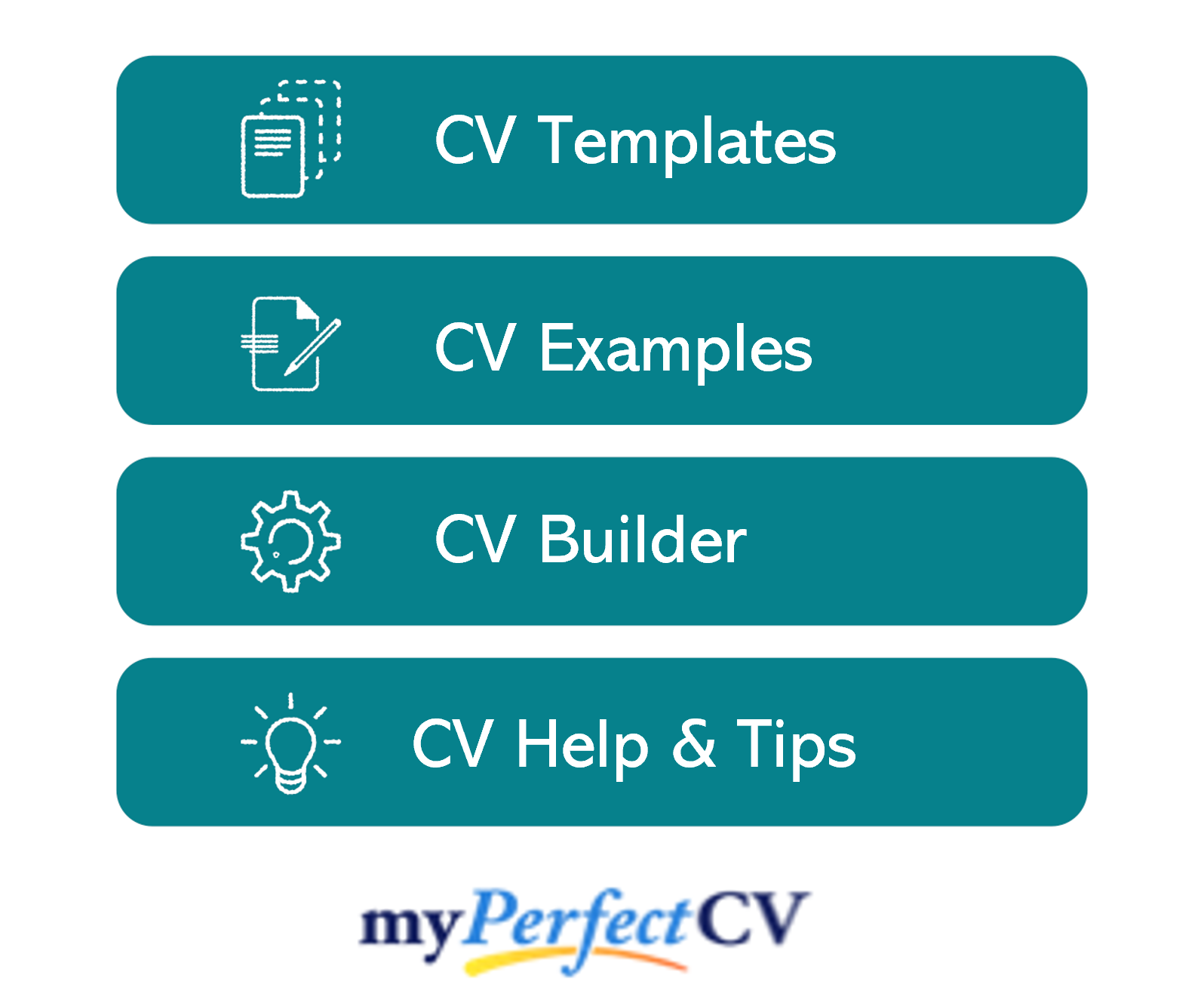 Work experience/Career history
By now, recruiters will have gained a high-level view of your abilities and will be itching to find out more about your experience to date.
So, list your career history, starting with your current or most recent role, and working your way back.
If you've held countless executive or personal assistant roles, aim to prioritise CV space for your most recent positions and cut down the role descriptions for older contracts.
Quick tip: Are you a graduate who's hoping to land your first executive assistant role? You can still list less relevant work experience, such as part-time roles or internships, but try to focus on drawing out any relevant transferable skills you gained from them.
Structuring your roles
Huge, bulky chunks of text are a recruiter's worst nightmare, so your career history requires some savvy formatting.
My 3-step role structure, as shown below, will help recruiters to skim through your experience and hone in on the most important information:

Outline
Begin by providing an overview of the company you work for, who you supported within the role and what the overall purpose of your position was.
E.g.
"Supported a team of top-level executives at an international food manufacturer; managed all affairs, provided optimal administrative support and acted as a professional representative"
Key responsibilities
Detail your day-to-day duties and responsibilities by short and snappy bullet points.
Within this section, try to demonstrate as many skills as possible and showcase how your actions benefited the staff you supported.
E.g.
Acted as the key point of contact among top executives, employees, clients and other key stakeholders.
Checked and processed invoices and expenses on behalf of the executives.
Managed diaries, oversaw schedules and co-ordinated travel arrangements.
Key achievements
To entice recruiters to invite you for an interview, finish the role with some impressive results, achievements or accomplishments you achieved in the role.
This could be anything that had a positive impact on the individual/team you supported or the business as a whole.
E.g.
Successfully maintained the appointment calendar for 20 conference rooms.
Saved each top-level executive an average of 17 hours per week, saving over £60,000 per annum.
Carried out weekly proofreading of executive communications, cutting errors by 35%
Education
Next, you should impress recruiters by sharing your qualifications and professional development.
So, list the name of the qualification, the school or college you studied at and the dates of completion.
Although you don't necessarily need a degree to enter this line of work, candidates with an HND or degree in business administration or management will hold a significant advantage. However, working your way up as an admin assistant and/or personal assistant is another popular route of entry – in which case, your experience will hold its own.
If you're entering the industry as a graduate, you should place more focus on this section, discussing relevant modules from your degree and the transferable skills you picked up.
Remember to list any extra qualifications or memberships you hold, too, such as typing qualifications or administrative courses from the Institute of Administrative Management or LCCI.
Interests and hobbies
This CV section is completely optional and should only be used if your hobbies or interests will genuinely impress recruiters.
Do you have hobbies that display transferable skills, commitment or great work ethic? For example, organising charity events, leading a sports team, running marathons or volunteering at a care home show your character and dedication – so are worth adding to your CV.
However, generic hobbies such as 'going out with friends' or 'shopping' won't add any value to your application.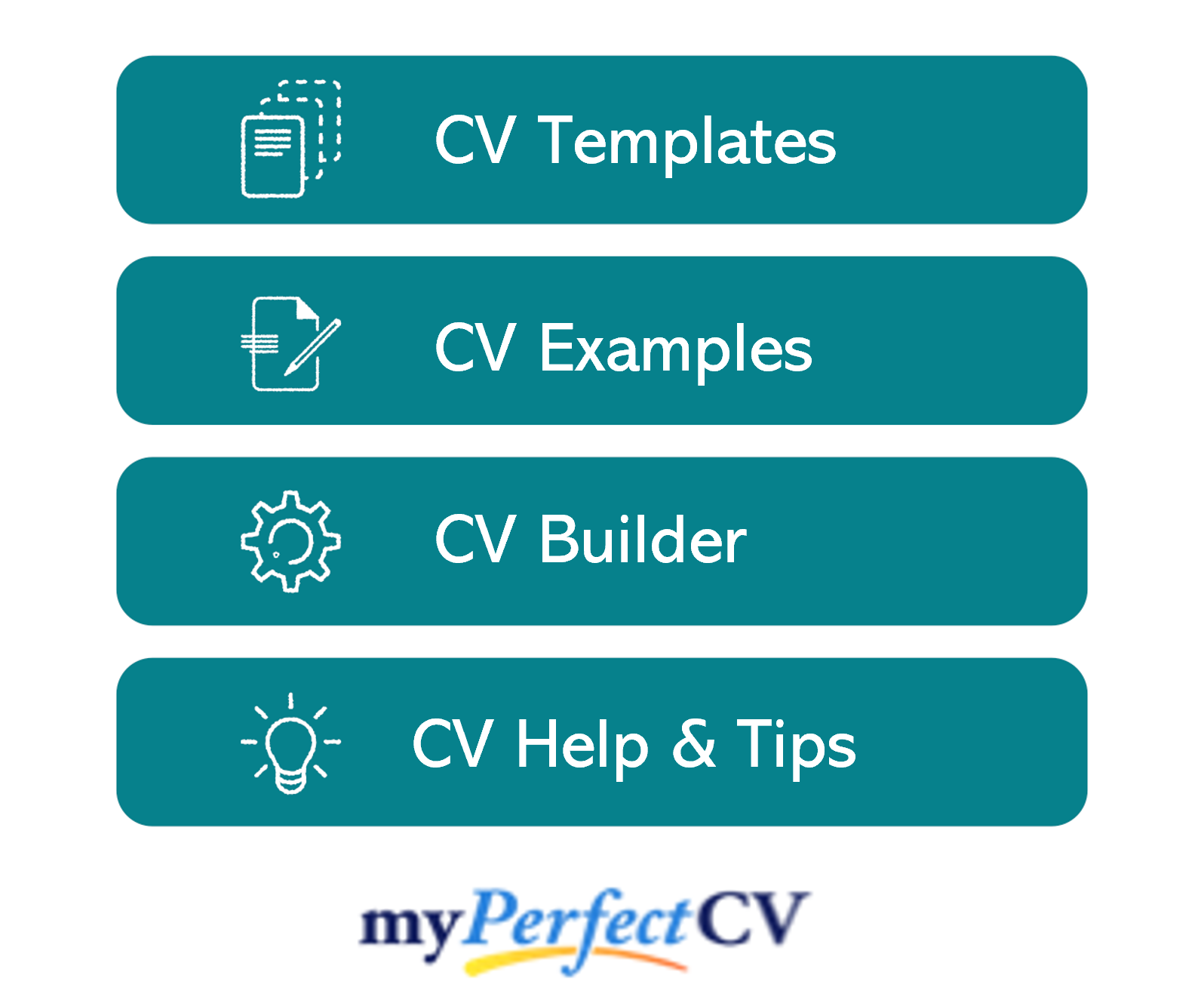 Essential skills for your executive assistant CV
It's important to match your skills up to those listed in the job description, as the requirements will inevitably vary from role to role. However, the following skills are often considered core qualities of an executive assistant:
Calendar management – You should be used to managing complex calendars and scheduling requests – EA's normally take on complete accountability for every detail in their executive's or team's schedule!
Administration – Whether it's preparing and editing correspondence, emails, presentations and documents, or filing and organising corporate documents, you should have significant experience of general office and administrative support. Provide tangible examples of this in your work experience section.
Typing & minute taking – EA's are often tasked with taking minutes from live meetings or appointments, so it's useful to gain a typing qualification and/or mention previous typing responsibilities in your work experience section.
Computer skills – As well as the standard Microsoft Office and Google G-suite, EA's may need to learn company-specific software packages. Give evidence of your technical abilities in your CV by naming the tools and programmes you've used in previous roles.
Verbal and written communication – Executive assistants often act as a spokesperson for their executive, so your communication skills – both written and verbal – need to be top-quality. Litter your CV with plenty of evidence of your communication skills, whether that's presenting, writing reports, meeting and greeting visitors or networking.
Organisation & time management – EA roles are incredibly fast-paced – you need to be on the ball! A strong EA develops or improves organisational systems, so make sure to give examples of times you've juggled tasks and met demanding deadlines throughout your CV.
Writing your executive assistant CV
While writing your EA CV, the most important thing is to keep your target role in mind and ensure you're meeting all the requirements listed in the job ad.
If you pair this with an organised structure and some thoughtful formatting, you'll instantly prove your suitability for the job.
Quick tip: A poorly written CV will fail to impress recruiters and employers. Use our partner's CV builder to create a winning CV in minutes with professional templates and pre-written content for every industry.
Good luck with your next application!