Writing a data scientist CV can feel like a daunting challenge, but if you get it right, you could be on track to landing a rewarding new role.
To help you get there, I've created this in-depth writing guide, including an example data scientist CV, which will teach you everything you need to know.
I'll discuss how to blend punchy and tailored content with a professional structure and format, to wow recruiters and secure an interview.
Here's what the guide will cover:
Guide contents
Data scientist CV example
Structuring and formatting your CV
Writing your CV profile
Detailing work experience
Your education
Skills required for your data scientist CV

Data scientist CV example


If you're not sure where to start, the best thing to do is familiarise yourself with the data scientist CV example above. This applicant has packed their CV with plenty of relevant skills, experience, qualifications and achievements, which effectively showcases their suitability for the job.
Additionally, their short and snappy CV profile has been paired with a punchy core skills section, which is a great way to draw recruiters in a glance and ensure they read through the rest of the application.
This is the standard you should be aiming for, so remember to refer back to it throughout the CV writing process.
Data scientist CV structure & format
If you focus on the written content of your CV but ignore how it actually looks, your efforts could end up wasted.
No matter how suitable you are for the role, no recruiter wants to spend time squinting and trying to navigate a badly designed and disorganised CV!
Instead, make sure to organise your content into a simple structure and spend some time formatting it for ease of reading:
Formatting Tips
Length: Recruiters will be immediately put off by lengthy CVs – with hundreds of applications to read through, they simply don't have the time! Grabbing their attention with a short, snappy and highly relevant CV is far more likely to lead to success. Aim for two sides of A4 or less.
Readability: To help busy recruiters scan through your CV, make sure your section headings stand out — bold or coloured text works well. Additionally, try to use bullet points wherever you can, as they're far easier to skim through than huge paragraphs. Lastly, don't be afraid of white space on your CV — a little breathing space is great for readability.
Design: Don't waste time adding fancy designs to your CV. It generally adds no value to your application and may even end up distracting recruiters away from the important written content. A simple, modern font and minimal colour palette are all you need.
Avoid: Ditch logos, images or profile photos. Not only do they take up valuable space, but they may even distract recruiters from your important written content.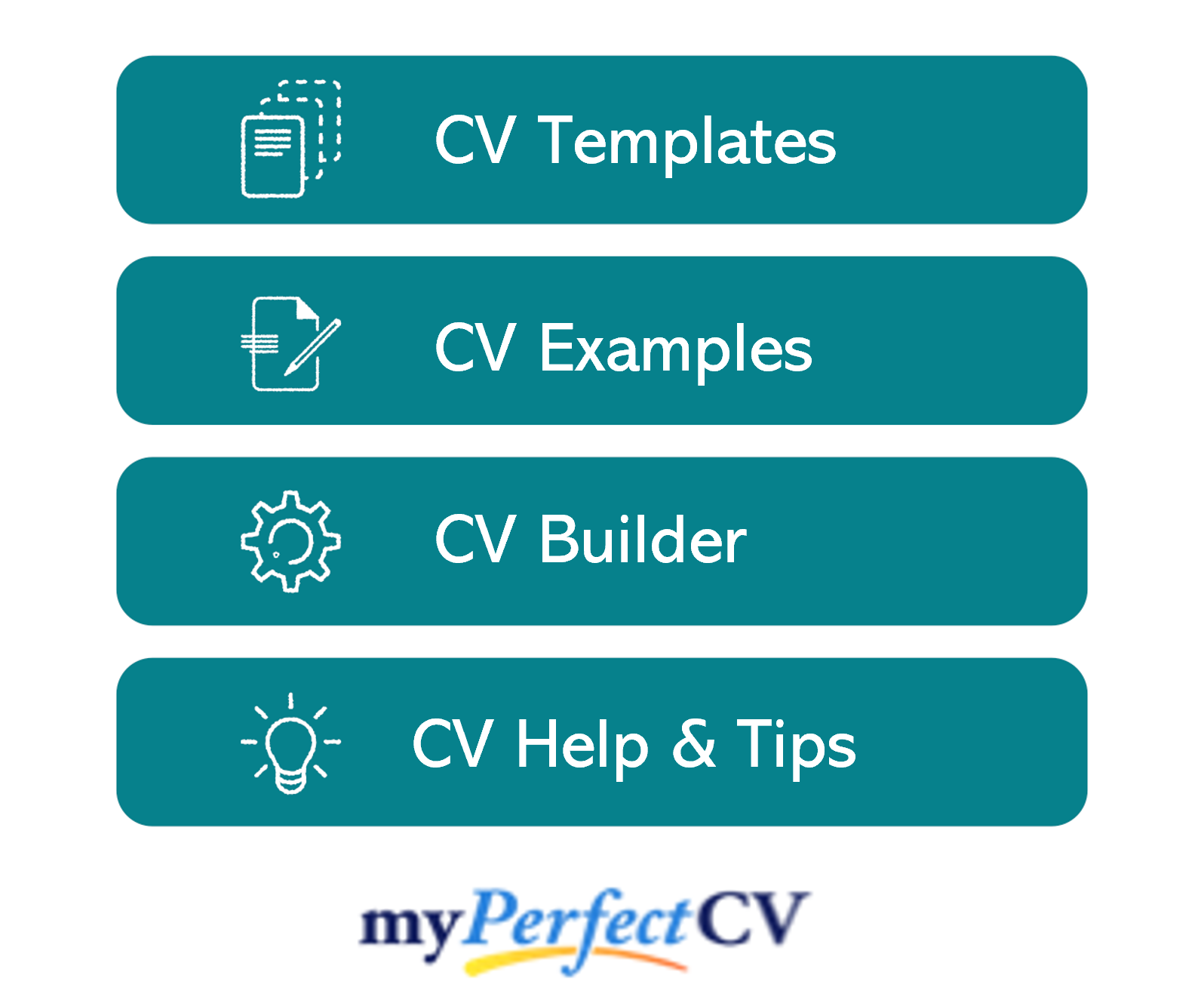 Structuring your CV
Break up your CV content into the following key sections:
Name and contact details – Place them at the top of your CV, so that employers can easily get in touch.
CV profile – A punchy sales pitch of your key experience, skills and achievements to reel readers in.
Core skills section – A bullet-pointed snapshot of your abilities.
Work experience – A well-structured list of your relevant work experience.
Education – An overview of any relevant qualifications or professional training you have.
Hobbies and interests – A short description of any relevant hobbies or interests (optional).
Next, I'll discuss what type of information you should include in each CV section.
CV Contact Details
Write your contact details in the top corner of your CV, so that they're easy to find but don't take up too much space.
You only need to list your basic details, such as:
Mobile number
Email address
Location – Don't list your full address. Your town or city, such as 'Norwich' or 'Coventry' is perfect.
LinkedIn profile URL – Remember to update it before listing them on an application.
Data scientist CV Profile
Recruiters read through countless applications every day. If they don't find what they're looking for quickly, they'll simply move onto the next one.
That's what makes your CV profile (or personal statement, if you're an entry-level/graduate candidate) so important.
This short and snappy summary sits at the top of your CV and should give a high-level overview of why you're a good match for the job.
This way, you can ensure that busy recruiters see your suitability from the outset, and so, feel your CV is worth their time.
Tips to consider when creating your profile:
Avoid clichés: Cheesy clichès and generic phrases (think 'go-getter attitude' and 'dynamic thought leader')won't impress recruiters, who read the same statements several times per day. Impress them with your skill set, experience and accomplishments instead.
Short is best: When it comes to CV profile length, less is more, as recruiters are often time-strapped. Aim for around 3-5 punch, snappy lines.
Tailor it: When recruiters spot a generic CV, they chuck it straight into the bin. The CV should closely match the essential requirements listed in the job ad, so make sure to review them before you write your CV profile.
Ditch objectives: Leave your career objectives or goals out of your profile. You only have limited space to work with, so they're best suited to your cover letter.
What to include in your data scientist CV profile?
Summary of experience – Who have you worked for (consultancy business, government, a data firm etc)? How many years of experience do you have? Do you have any specialisms?
Skills, software + knowledge – From quantitative analysis and machine learning to Python and SQL, pack your CV with your sector skills, software experience, languages and relevant knowledge. These should be as closely matched to the job description as possible.
Qualifications – Showcase any qualifications that are pertinent to data scientist roles, for example, a computer science or mathematics degree, masters or PhD.
Achievements – Whether you've increased profits, boosted sales, improved accuracy or made a profitable prediction, make sure to incorporate 1-3 achievements or results from your previous roles.
Quick tip: A poorly written CV will fail to impress recruiters and employers. Use our partner's CV builder to create a winning CV in minutes with professional templates and pre-written content for every industry.
Core skills section
Underneath your profile, create a core skills section.
It should be made up of 2-3 columns of bullet points of your relevant skills.
Before you do this, look over the job description and make a list of any specific skills, specialisms or knowledge required.
Then, make sure to use your findings on your list. This will paint you as the perfect match for the role.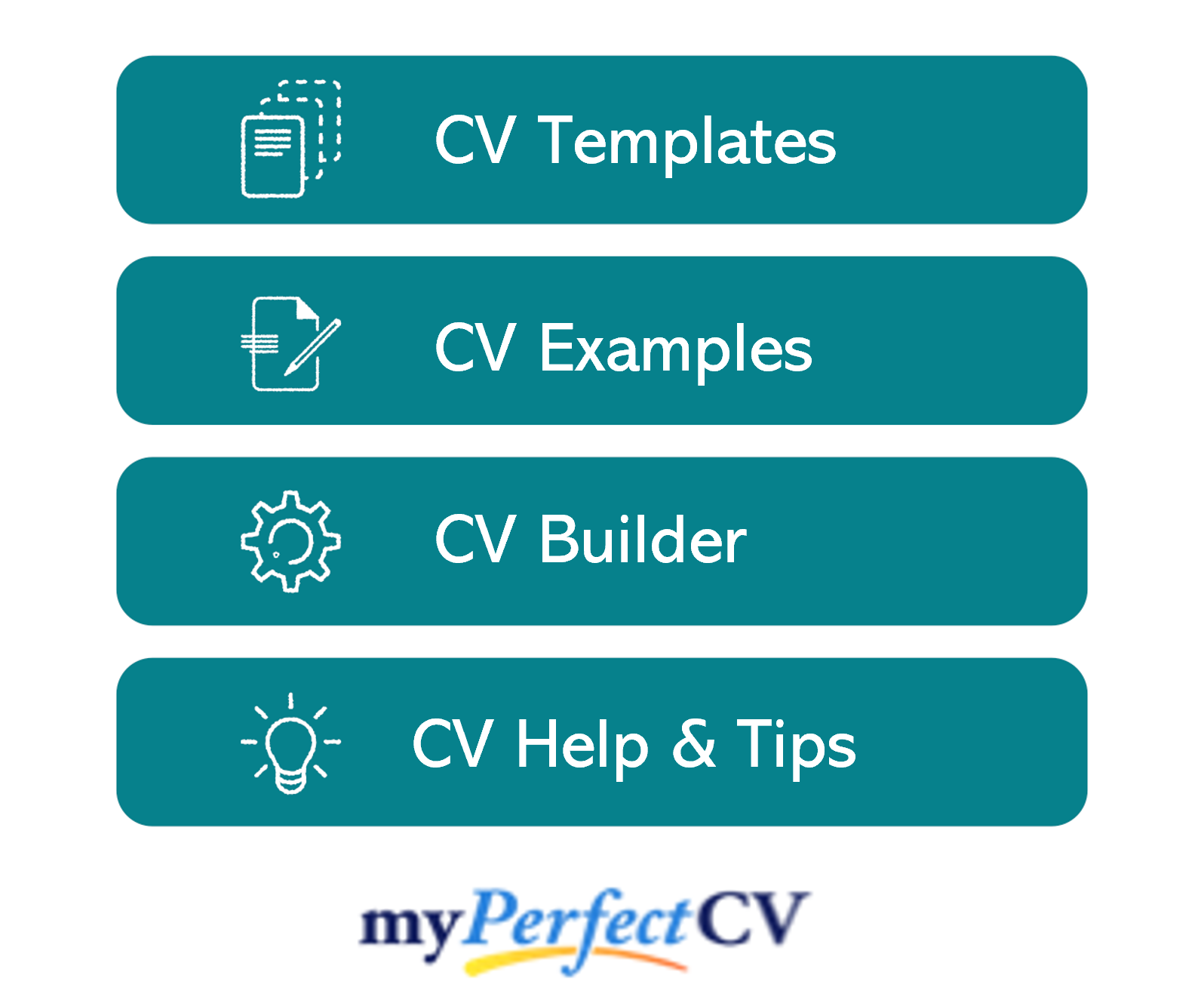 Work experience/Career history
Now that recruiters have a good overview of your skills and abilities, you need to jump into the detail of your career history.
Give them a more thorough insight into what you can do by creating a detailed list of your relevant experience.
Start with your current role, and work backwards through all the relevant positions you've held.
This could be freelance, contract or voluntary work too; as long as it's related to the role you're applying for.
Structuring your roles
Your work experience section will be long, so it's important to structure it in a way which helps recruiters to quickly and easily find the information they need.
Use the 3-step structure, shown in the below example, to achieve this.
Outline
Start with a 1-2 sentence summary of your role as a whole, detailing what the goal of your position was, who you reported to or managed and the type of organisation you worked for.
E.g.
"Worked within a team of 4 within the Data Assurance Department, with a focus on analysing internal company data to achieve improved business performance; reported to the CEO."
Key responsibilities
Use bullet points to detail the key responsibilities of your role, highlighting hard skills, software and knowledge wherever you can.
E.g.
Evaluated complex data trends in order to identify, analyse and interpret trends and patterns.
Utilised statistical techniques to interpret data, analyse results and produce comprehensive reports.
Conducted research to acquire data from both primary and secondary data sources in order to update and maintain databases and data systems.
Key achievements
To finish off each role with extra impact, list 1-3 stand out achievements, results or accomplishments.
This could be anything which had a positive outcome for the company or client you worked for.
Where applicable, quantify your examples with facts and figures.
E.g.
Utilised SSPS and Google Analytics to implement new scripts that increased performance by 25%.
Fronted data flow improvements and completed market analysis, resulting in a 21% increase in sales.
Education
Although there should be mentions of your highest and most relevant qualifications earlier on in your CV, save your exhaustive list of qualifications for the bottom.
If you're an experienced candidate, simply include your degree(s), as well as any additional qualifications that are within the data scientist space.
However, less experienced candidates can provide a more thorough list of qualifications, including A-Levels and GCSEs.
If you are fairly new to the sector, you can also dedicate more space to your degree, discussing relevant exams, assignments and modules in more detail.
Interests and hobbies
The hobbies and interests CV section isn't mandatory, so don't worry if you're out of room by this point.
However, if you have an interesting hobby or interest that could support a recruiter's decision making, you might want to add them.
Be careful what you include though. Only consider hobbies that exhibit transferable skills that are required for roles as a data scientist.
But generic hobbies like 'watching TV' won't impress recruiters, so you're best off saving the space for other CV sections.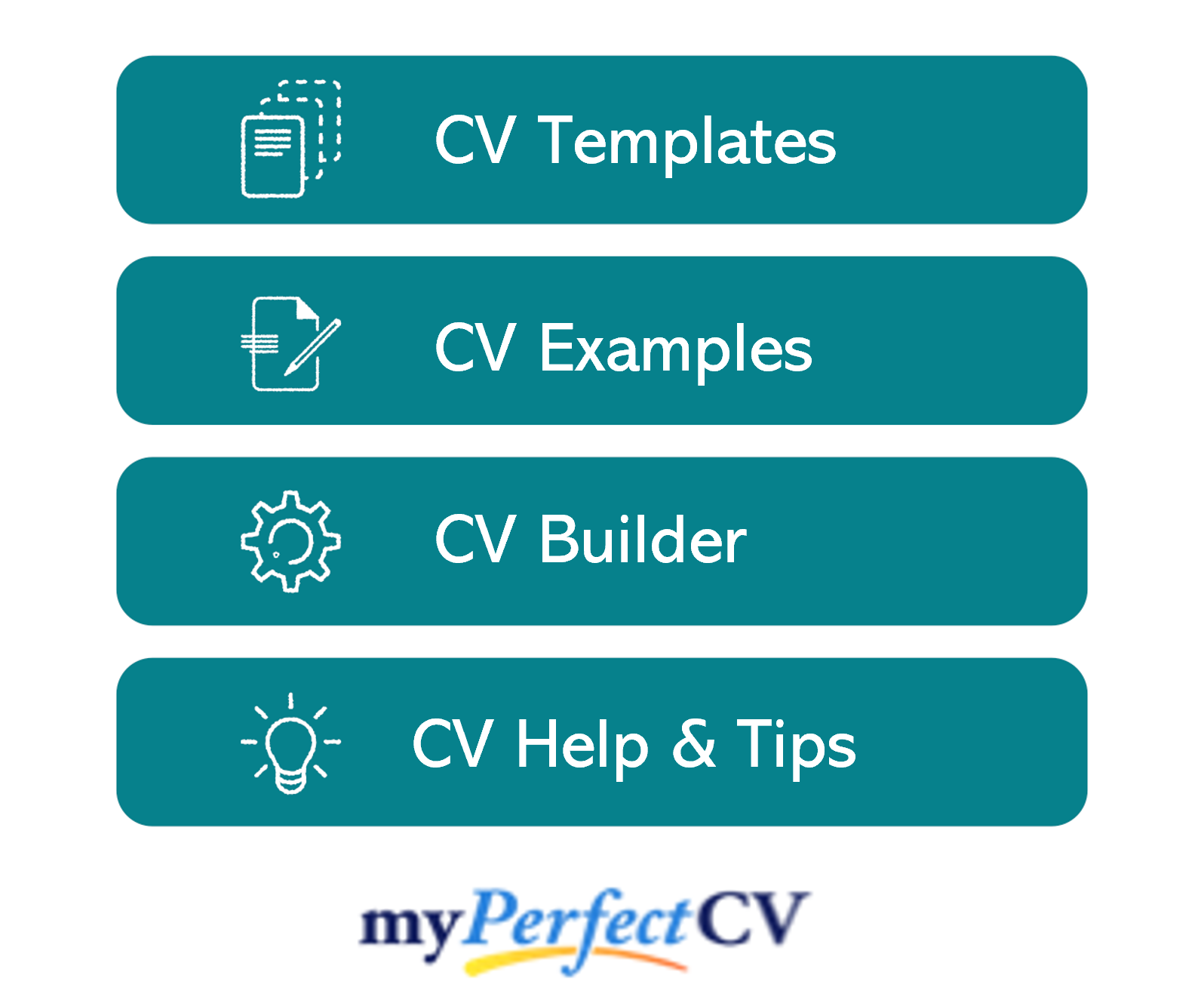 Essential skills for your data scientist CV
Make sure to tailor the skills in your CV to those listed in the job description. However, data scientists generally require knowledge of:
Programming languages + software – No matter where you get a job, you'll be expected to know the tools of the trade, such as SQL, Hadoop, Python, SAS etc. Incorporate these into your core skills section and provide examples of how you put them into use in your work experience section.
Statistics – Thorough knowledge of statistics is vital for data scientists, so be sure to showcase your relevant experience in this area throughout your CV.
Machine learning + AI – Increasingly, the modern data scientist needs to be familiar with AI, machine learning and the related techniques, such as decision trees and logistic regression etc. Any knowledge in these areas, whether that's been gained through University, a course or a previous role will be a huge advantage — so make sure you shout out about it.
Data visualisation – You need to be able to transform your data into a format that's easily understood, using industry tools like ggplot and Tableau. Point out any experience you have data visualisation in your work experience section, and remember to name any related tools or programmes you're familiar with.
Writing your data scientist CV
A strong, compelling CV is essential to get noticed and land interviews with the best employers.
To ensure your CV stands out from the competition, make sure to tailor it to your target role and pack it with sector-specific skills and results.
Remember to triple-check for spelling and grammar errors before hitting send.
Good luck with the job search!