You're creative, analytical and driven, making you the ideal candidate to transform the way an organisation operates.
But first, they want to see you've got a proven track record and lots of impressive achievements to back this up.
You need a standout CV, and we can help you to create just that with our detailed guide and change management consultant CV example below.
Contents
| | |
| --- | --- |
| How to write a Change Management Consultant CV | |

Change Management Consultant CV example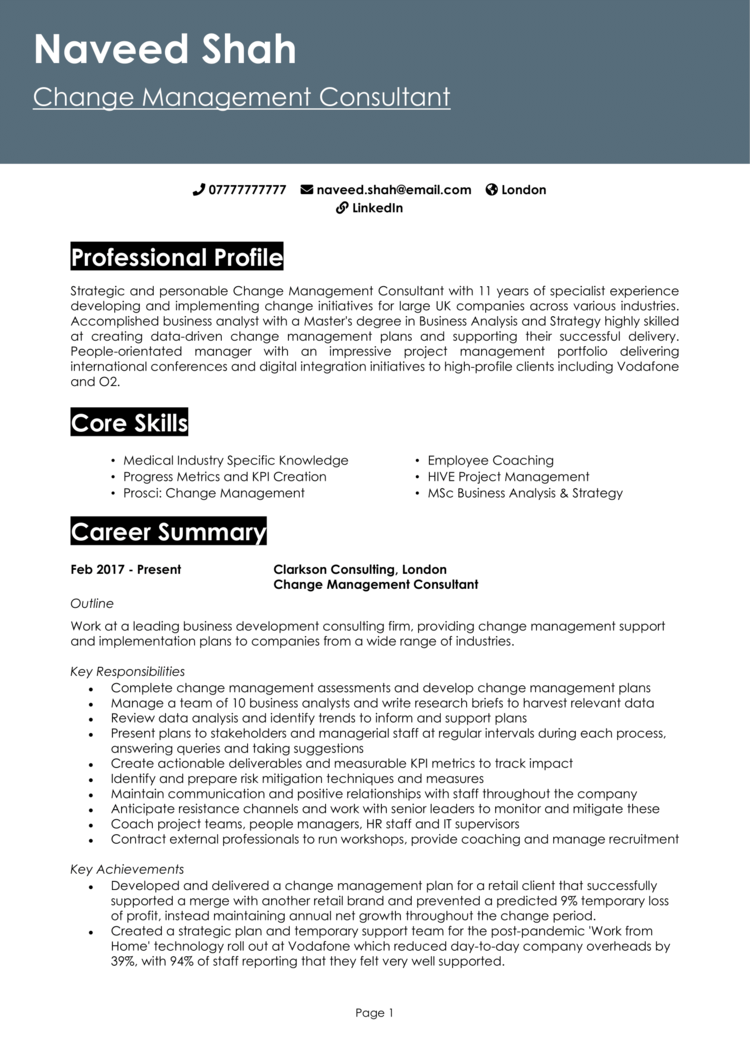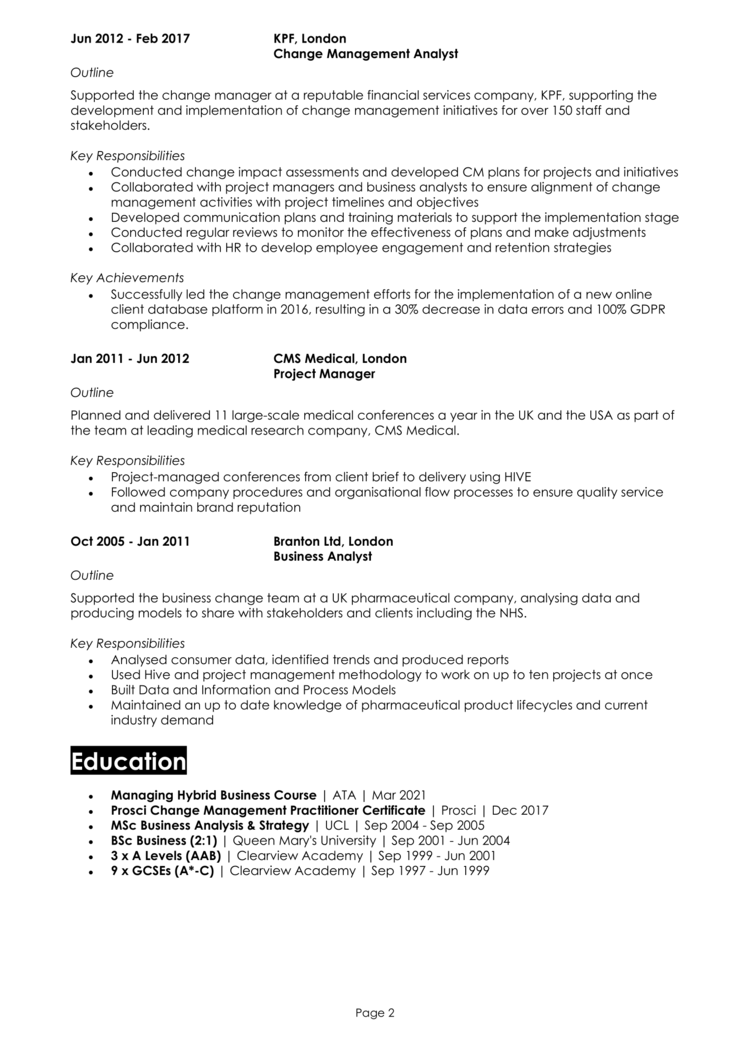 Use this CV example as a guide to formatting and structuring your Change Management Consultant CV, so that busy recruiters can easily digest your information and determine your suitability for the role.
It also provides some insight into the key skills, experience and qualifications you need to highlight.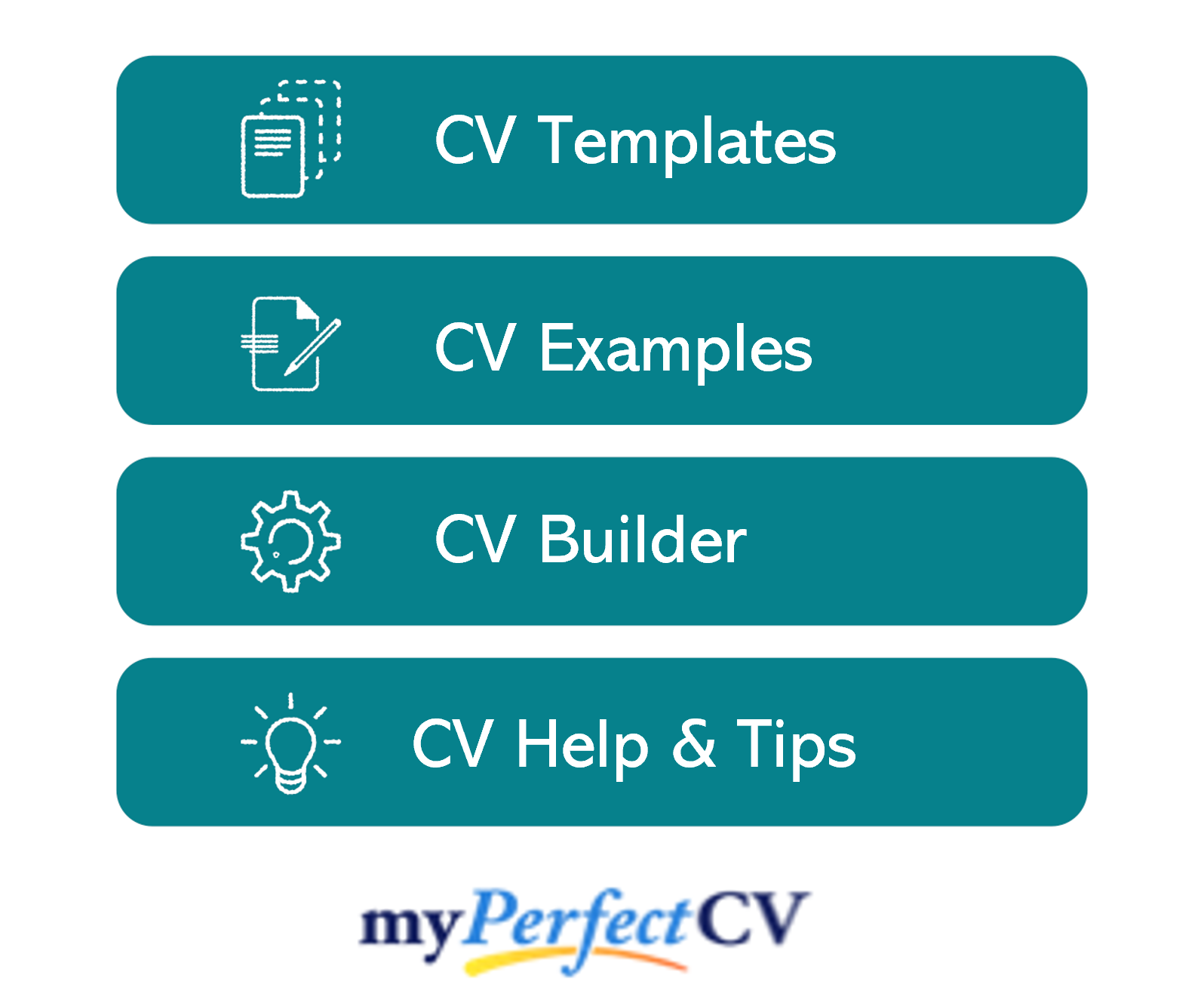 Change Management Consultant CV format and structure
Hiring managers and recruiters are frequently overloaded with applications, and if they can't identify the relevant information in your CV within a few seconds, your application may be overlooked.
To avoid this, it's essential to format and structure your CV in a manner that makes it simple to pick out the most important information, even if the reader is in a rush.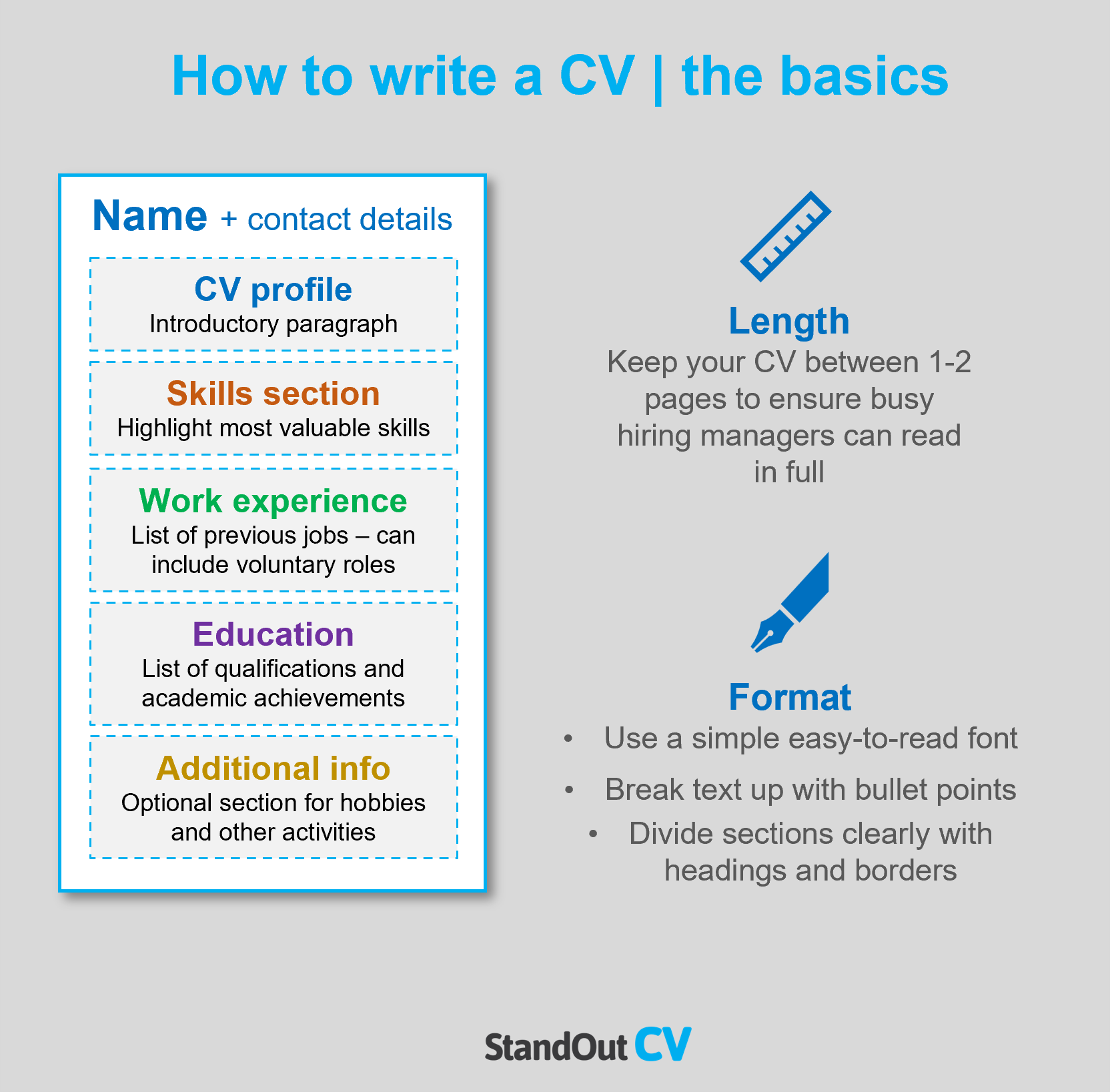 Tips for formatting your Change Management Consultant CV
Length: While there's no 'official' CV length rule, the majority of recruiters agree that less is more. Aim for two pages of A4 or less. This is just enough room to showcase your suitability to the role, without overwhelming recruiters with irrelevant or excessive content.
Readability: Columns, lists, bullet points, bold text and subtle colour can all help to aid the readability of your CV. Your overarching goal should be to make the content as easy to read and navigate as possible, whilst also aiming to make your key skills and achievements stand out.
Design & format: While it's okay to add your own spin to your CV, avoid overdoing the design. If you go for something elaborate, you might end up frustrating recruiters who, above anything, value simplicity and clarity.
Photos: Profile photos or aren't a requirement for most industries, so you don't need to add one in the UK – but if you do, just make sure it looks professional
Quick tip: Creating a professional CV style can be difficult and time-consuming when using Microsoft Word or Google Docs. To create a winning CV quickly, try our partner's CV Builder and use one of their eye-catching professional CV templates.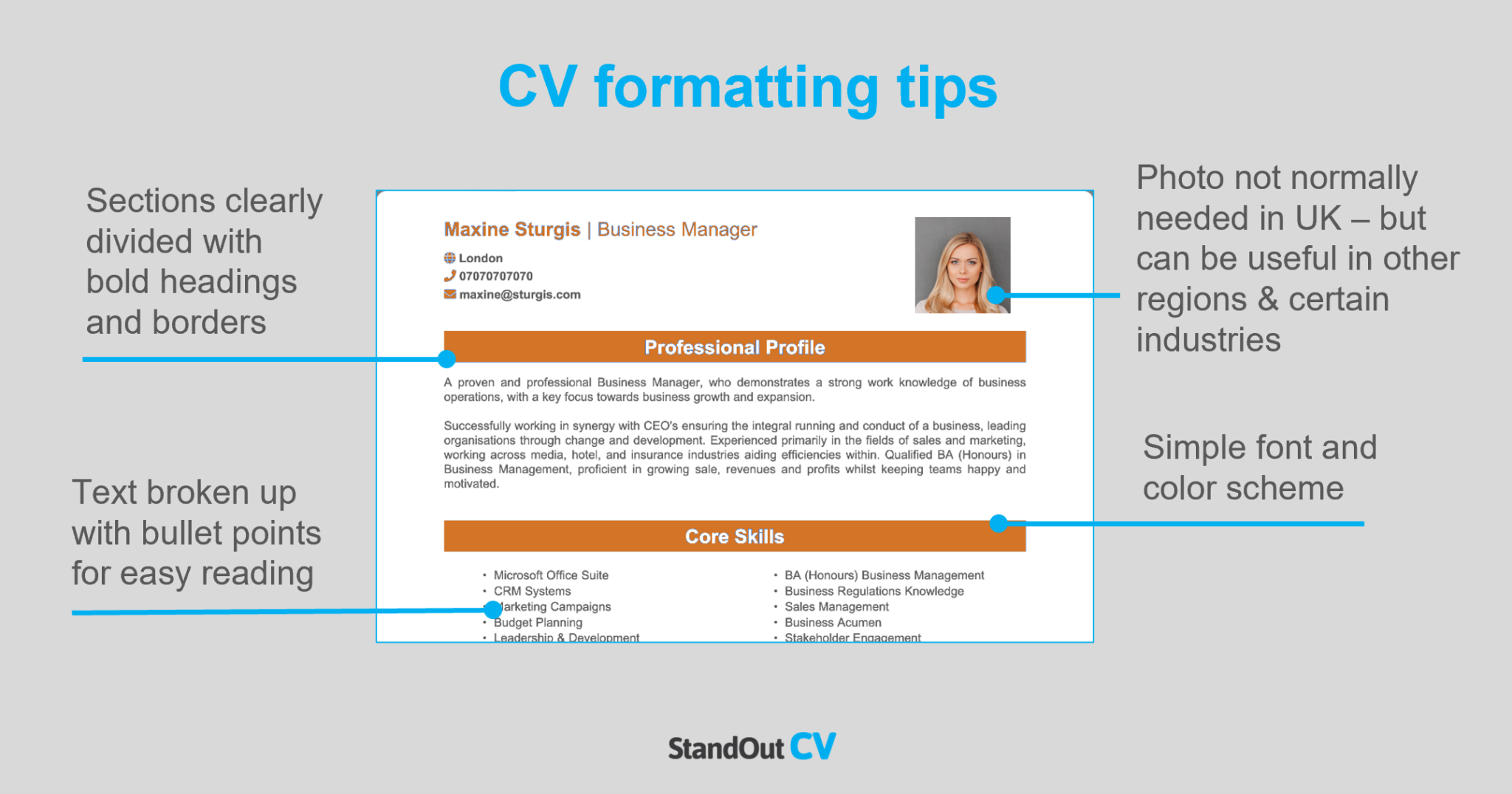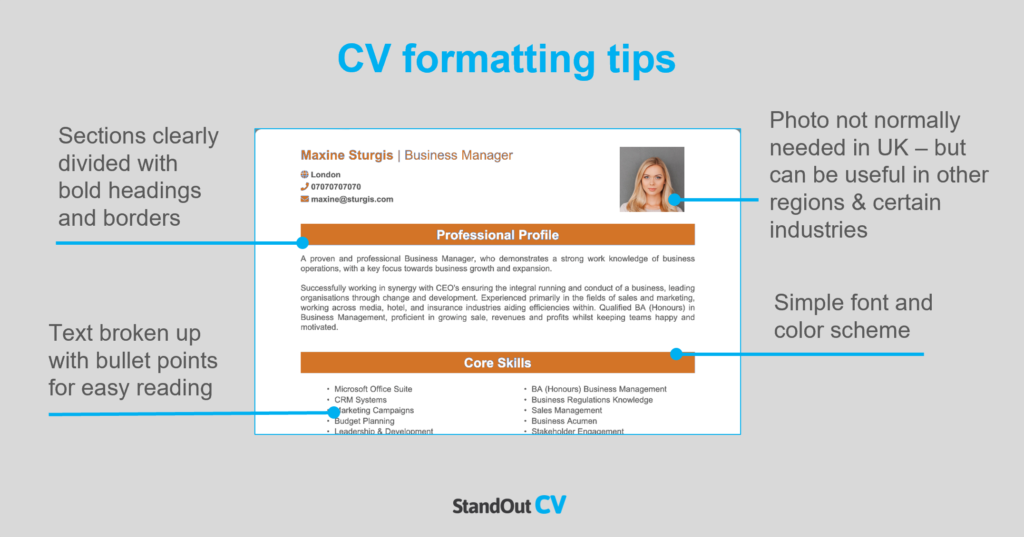 CV structure
When writing your CV, it's important to structure the content into the following key sections to ensure easy digestion by busy recruiters and hiring managers:
Contact details: List your contact details at the top of your CV to prevent them from being overlooked.
Profile: Begin with an introductory paragraph that captures recruiters' attention and summarises what you have to offer employers.
Work experience/career history: List your relevant work experience in reverse chronological order, starting with your current position.
Education: Provide a brief summary of your education and qualifications.
Interests and hobbies: An optional section to showcase any hobbies that highlight transferable skills relevant to your target jobs.
Now you understand the basic layout of a CV, here's what you should include in each section of yours.
Contact Details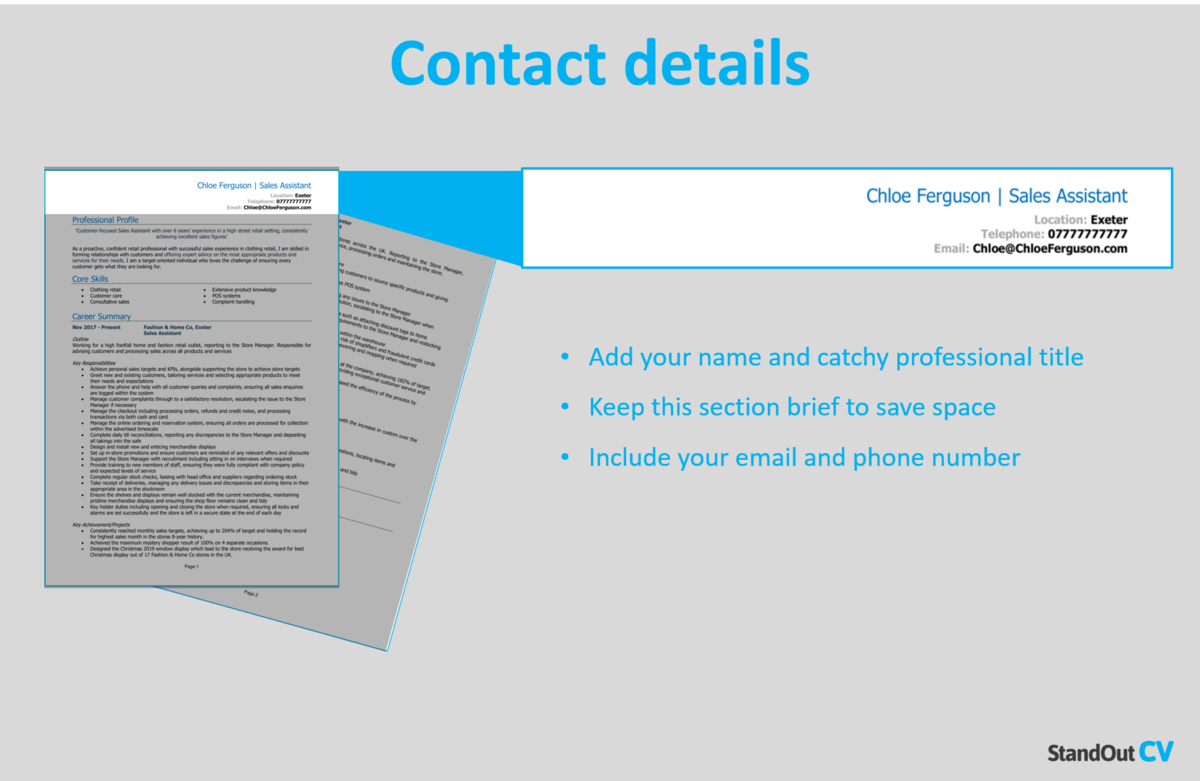 Tuck your contact details into the corner of your CV, so that they don't take up too much space.
Stick to the basic details, such as:
Mobile number
Email address – It should sound professional, such as your full name.
Location -Just write your rough location, rather than your full address.
LinkedIn profile or portfolio URL – If you include these, ensure they're sleek, professional and up-to-date.
Change Management Consultant CV Profile
Grab the reader's attention by kick-starting your CV with a powerful profile (or personal statement, if you're a junior applicant).
This is a short introduction paragraph which summarises your skills, knowledge and experience.
It should paint you as the perfect match for the job description and entice recruiters to read through the rest of your CV.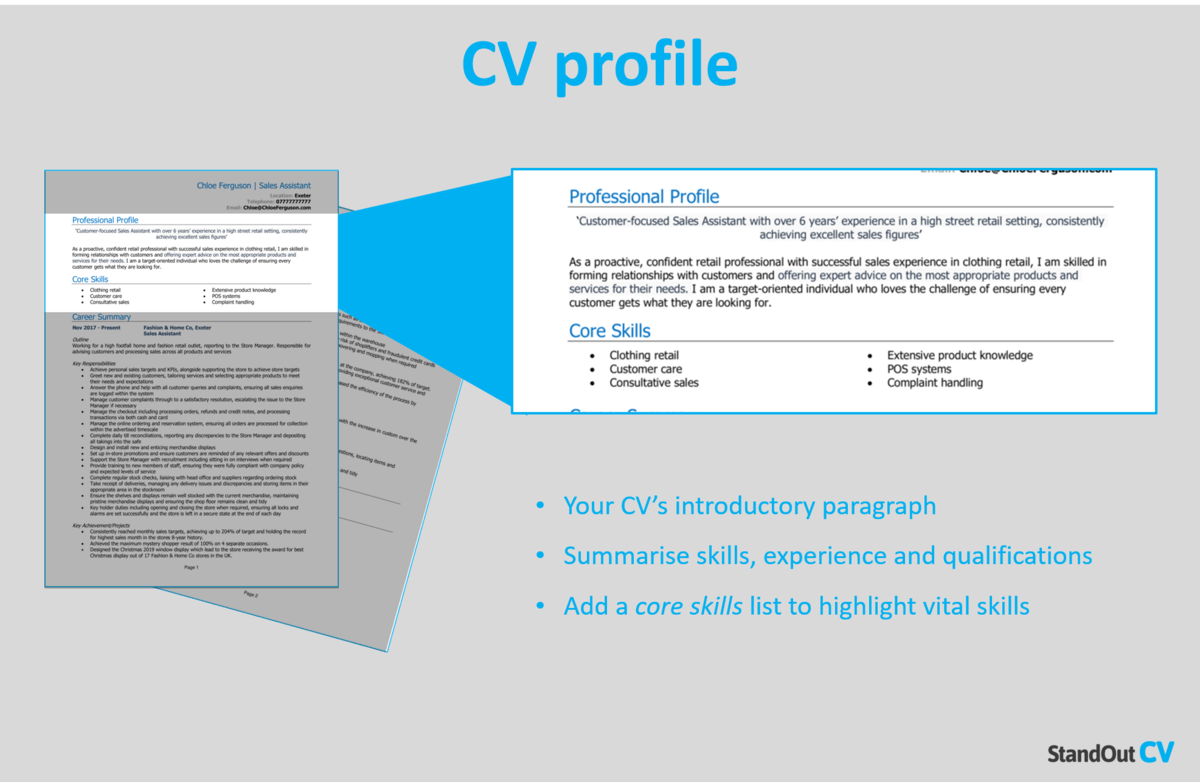 How to write a good CV profile:
Make it short and sharp: It might be tempting to submit a page-long CV profile, but recruiters won't have the time to read it. To ensure every word gets read, it's best to include high-level information only; sticking to a length of 3-5 lines.
Tailor it: If recruiters don't see your suitability within a few seconds, they may close your CV straight away. Your CV profile should closely match the essential requirements listed in the job ad, so make sure to review them before you write it.
Don't add an objective: You only have a small space for your CV profile, so avoid writing down your career goals or objectives. If you think these will help your application, incorporate them into your cover letter instead.
Avoid generic phrases: If there's one thing that'll annoy a recruiter, it's a clichè-packed CV. Focus on showcasing your hard skills, experience and the results you've gained in previous roles, which will impress recruiters far more.
Example CV profile for Change Management Consultant
Strategic and personable Change Management Consultant with 11 years of specialist experience developing and implementing change initiatives for large UK companies across various industries. Accomplished business analyst with a master's degree in business analysis and strategy highly skilled at creating data-driven change management plans and supporting their successful delivery. People-orientated manager with an impressive project management portfolio delivering international conferences and digital integration initiatives to high-profile clients including Vodafone and O2.
What to include in your Change Management Consultant CV profile?
Experience overview: Recruiters will want to know what type of companies you've worked for, industries you have knowledge of, and the type of work you've carried out in the past, so give them a summary of this in your profile.
Targeted skills: Make your most relevant Change Management Consultant key skills clear in your profile. These should be tailored to the specific role you're applying for – so make sure to check the job description first, and aim to match their requirements as closely as you can.
Important qualifications: Be sure to outline your relevant Change Management Consultant qualifications, so that anyone reading the CV can instantly see you are qualified for the jobs you are applying to.
Quick tip: If you are finding it difficult to write an attention-grabbing CV profile, choose from hundreds of pre-written profiles across all industries, and add one to your CV with one click in our partner's CV Builder. All profiles are written by recruitment experts and easily tailored to suit your unique skillset.
Core skills section
Underneath your profile, write a core skills section to make your most relevant skills jump off the page at readers.
It should be made up of 2-3 columns of bullet points of your relevant skills.
Before you do this, look over the job description and make a list of any specific skills, specialisms or knowledge required.
Then, make sure to use your findings in your list. This will paint you as the perfect match for the role.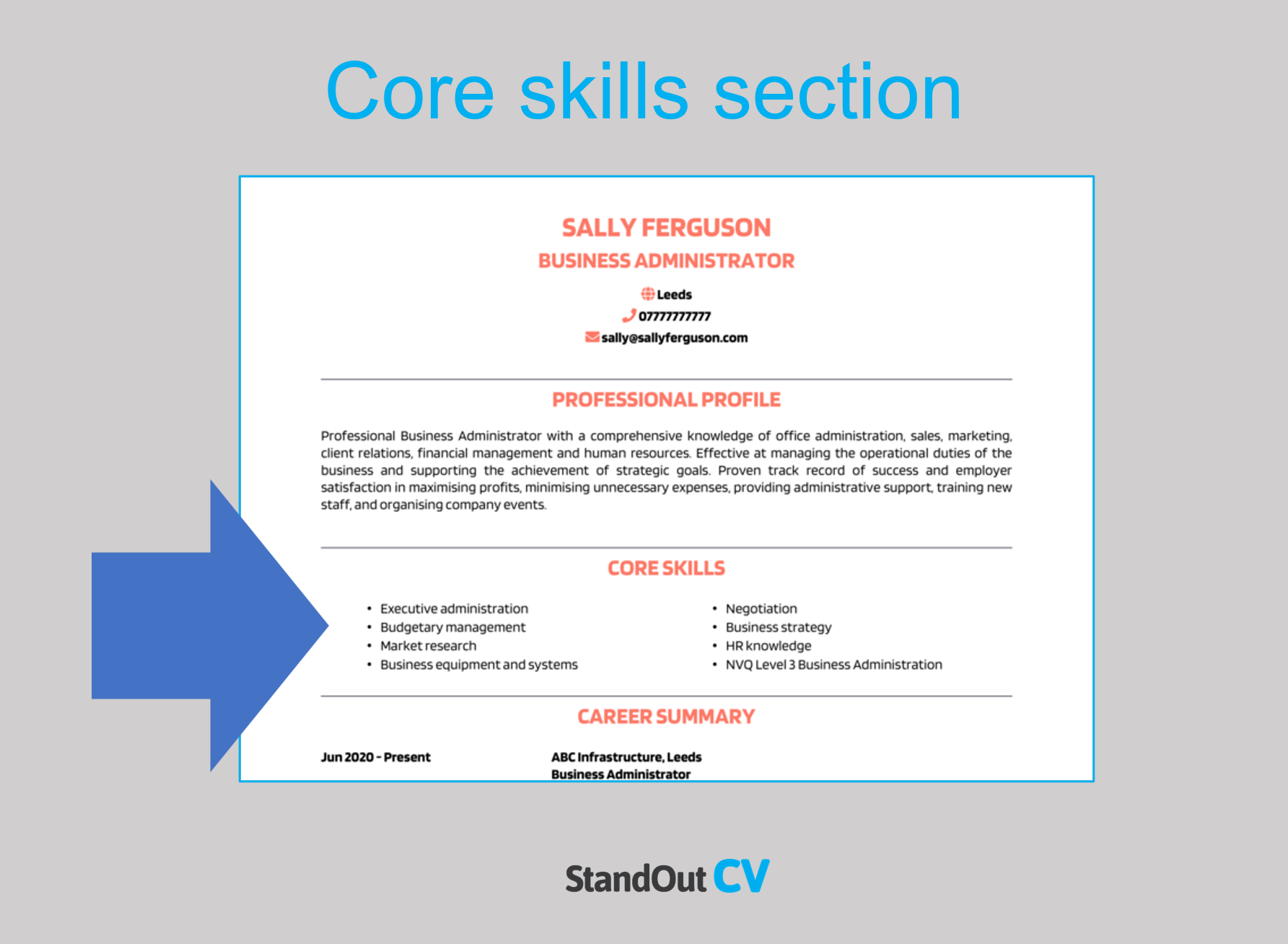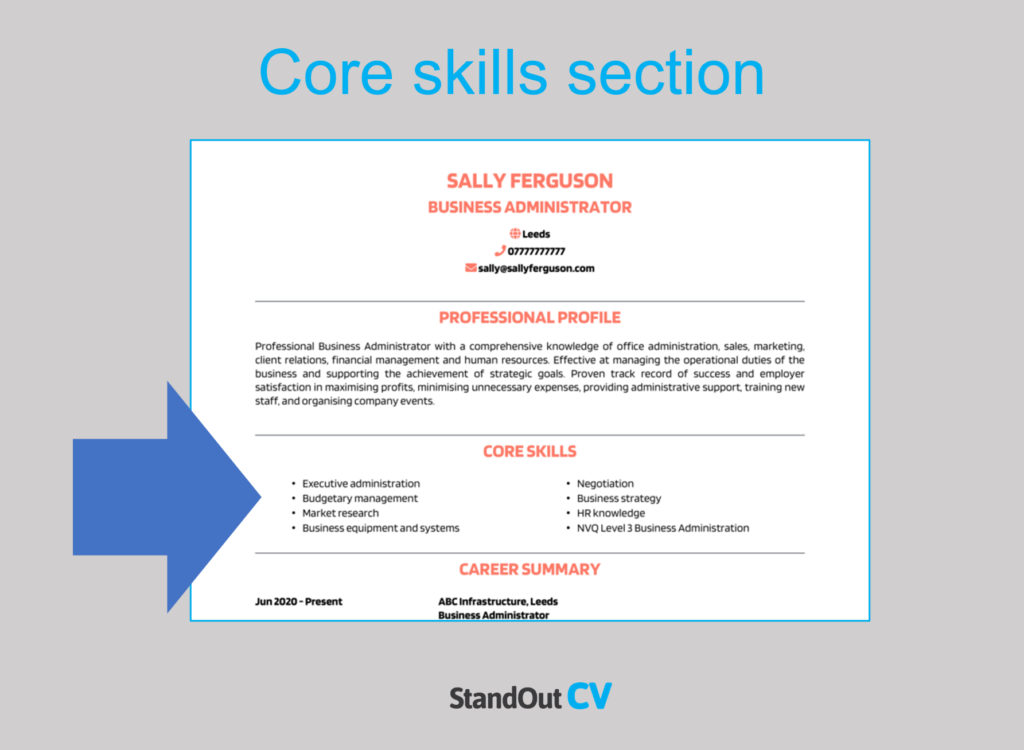 Important skills for your Change Management Consultant CV
Change Management Methodologies – Utilising various change management frameworks, such as ADKAR, Kotter's 8-Step Model, or Prosci's Change Management Process, to effectively plan and execute change initiatives.
Stakeholder Engagement – Engaging and communicating with stakeholders at all levels of the organisation, including executives, managers, and employees, to build support and ensure successful change adoption.
Change Impact Assessment – Conducting thorough impact assessments to identify potential risks, challenges, and opportunities associated with change initiatives and develop appropriate mitigation strategies.
Change Readiness Assessment – Assessing the readiness of individuals and the organisation to embrace change, identifying barriers and resistance, and developing strategies to overcome them.
Communication and Facilitation – Delivering clear and compelling messages, conducting effective training sessions, and facilitating workshops and meetings to support change initiatives.
Change Project Management – Utilising project management methodologies, tools, and techniques to effectively plan, execute, and monitor change projects, ensuring timely delivery of desired outcomes.
Data Analysis – Analysing and interpreting data related to change initiatives, including employee feedback, performance metrics, and business impact, to inform decision-making and measure the success of change efforts.
Change Adoption and Sustainment – Developing and implementing change adoption strategies, including training, coaching, and reinforcement activities, to ensure sustainable change and ongoing improvement.
Organisational Design and Development – Utilising knowledge of organisational design principles and practices to align structures, roles, and processes with the desired change, promoting efficiency and effectiveness.
Continuous Improvement – Staying updated on emerging trends and best practices in change management and leveraging them to enhance change capabilities and outcomes.
Quick tip: Our partner's CV Builder has thousands of in-demand skills for all industries and professions, that can be added to your CV in seconds – This will save you time and ensure you get noticed by recruiters.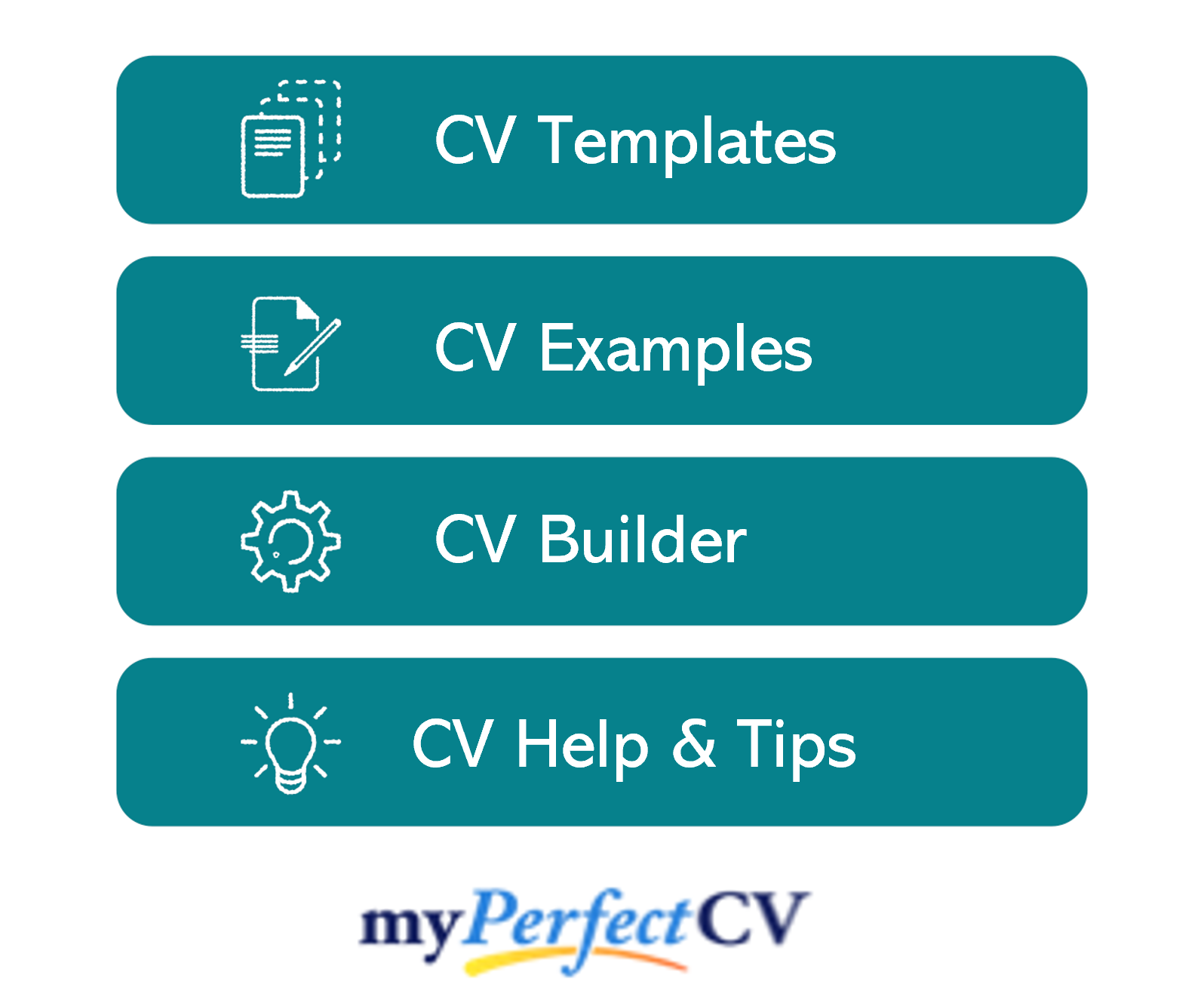 Work experience
Recruiters will be itching to know more about your relevant experience by now.
Kick-start this section with your most recent (or current) position, and work your way backwards through your history.
You can include voluntary and freelance work, too – as long as you're honest about the nature of the work.
Structuring each job
Your work experience section will be long, so it's important to structure it in a way which helps recruiters to quickly and easily find the information they need.
Use the 3-step structure, shown in the below example, below to achieve this.
Outline
Begin with a summary of your role, detailing what the purpose of your job was, who you reported to and what size of team you were part of (or led).
Key responsibilities
Next, write up a punchy list of your daily duties and responsibilities, using bullet points.
Wherever you can, point out how you put your hard skills and knowledge to use – especially skills which are applicable to your target role.
Key achievements
To finish off each role and prove the impact you made, list 1-3 stand out achievements, results or accomplishments.
This could be anything which had a positive outcome for the company you worked for, or perhaps a client/customer.
Where applicable, quantify your examples with facts and figures.
Sample job description for Change Management Consultant CV
Outline
Work at a leading business development consulting firm, providing change management support and implementation plans to companies from a wide range of industries.
Key Responsibilities
Complete change management assessments and develop change management plans
Manage a team of 10 business analysts and write research briefs to harvest relevant data
Review data analysis and identify trends to inform and support plans
Present plans to stakeholders and managerial staff at regular intervals during each process, answering queries and taking suggestions
Quick tip: Create impressive job descriptions easily in our partner's CV Builder by adding pre-written job phrases for every industry and career stage.

Education section
At the bottom of your CV is your full education section. You can list your formal academic qualifications, such as:
As well as any specific Change Management Consultant qualifications that are essential to the jobs you are applying for. Note down the name of the qualification, the organisation at which you studied, and the date of completion.
Hobbies and interests
Although this is an optional section, it can be useful if your hobbies and interests will add further depth to your CV.
Interests which are related to the sector you are applying to, or which show transferable skills like leadership or teamwork, can worth listing.
On the other hand, generic hobbies like "going out with friends" won't add any value to your application, so are best left off your CV.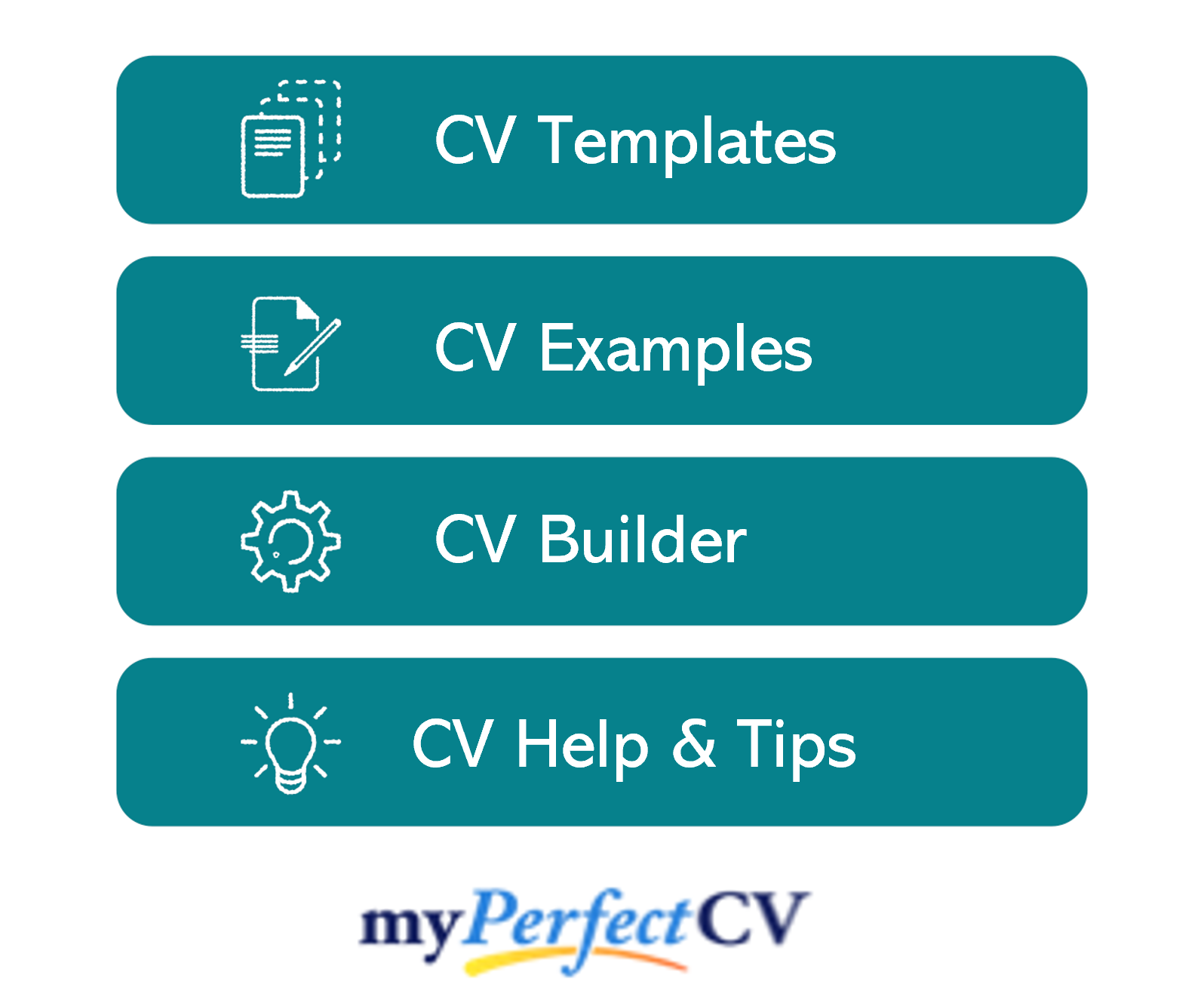 When putting together your Change Management Consultant CV, there are a few key points to remember
Always tailor your CV to the target role, even if it means creating several versions for different roles.
Additionally, remember that the structure and format of your CV needs just as much attention as the content.
Good luck with your job search!