If you've got a firm grasp of computer languages, a career as a programmer is a secure and potentially lucrative choice.
Even though programmers are in demand, you'll still face competition for top jobs — making an impactful CV essential.
This programmer CV guide includes an example programmer CV and will teach you how to create an interview-winning application.
Here's what I'll cover in the guide:
Guide contents
Programmer CV example
Structuring and formatting your CV
Writing your CV profile
Detailing work experience
Your education
Skills required for your programmer CV

Programmer CV example


If this will be your first professional programmer CV, it can be hard to visualize the finished product.
So, take a thorough look over the CV example above to see how to put forward your skills, experience and achievements in a professional and logical way.
If you get stuck whilst writing your CV, it might help to refer back to this for guidance.
Programmer CV structure & format
Think your CV is just about words? Think again.
Your CV needs to look professional and be easy for recruiters to read, meaning the structure and format of your CV are equally as important as the content within it.
Facilitate ease of reading by working to a simple structure which allows recruiters to easily navigate your experience.
You can further aid the readability of your CV by implementing a few simple formatting tricks:
Formatting Tips
Length: With hundreds of applications to read through, recruiters simply don't have the time to read through lengthy CVs. Grabbing their attention with a short, snappy and highly relevant CV is far more likely to lead to success. Two sides of A4 or less is the sweet spot.

Readability: Recruiters appreciate CVs that are easy to navigate. Ensure yours makes the cut by formatting your headings for attention (bold or coloured fonts should do the trick) and breaking up long paragraphs into smaller chunks or short, snappy bullet points.
Design: Your CV should look professional, sleek and easy to read. A subtle colour palette, legible font and simple design are generally best for this, as more elaborate designs are often harder to navigate.
Avoid: If your CV has photos, images or profile pictures, hit the delete button. They're not needed and won't add any value to your candidacy.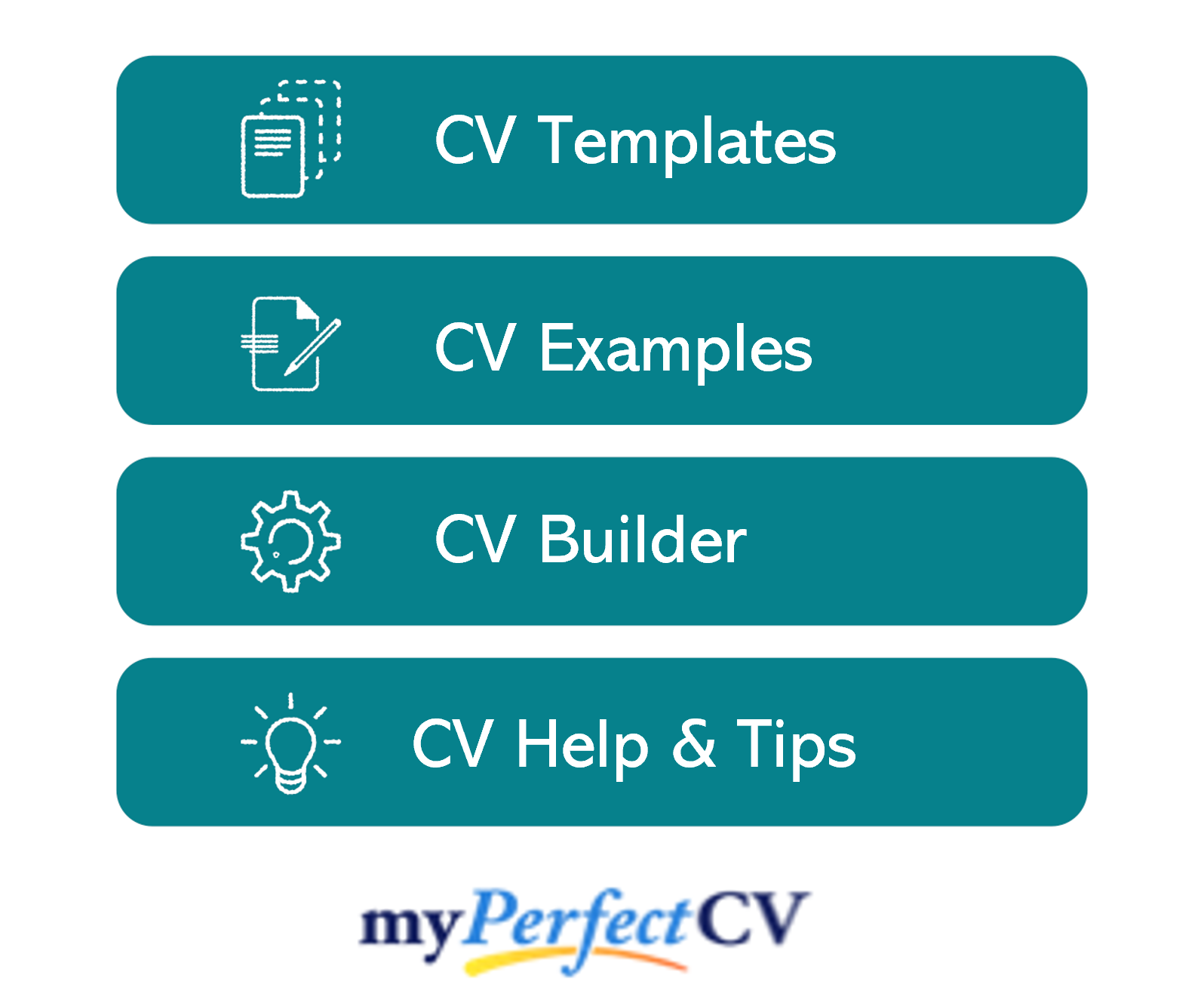 Structuring your CV
For easy reading, work to the following CV structure:
Contact details – Make it easy for recruiters to get in touch with you by listing your contact details at the top of your CV.
Profile – A short and snappy summary of your experience and skills, showcasing what makes you a good fit for the position.
Work experience/career history– Note down all your work history, with your current position first, then working backwards.
Education – A quick list of your academic background and professional/vocational qualifications.
Interest and hobbies – This is an optional section, which you can use to highlight any relevant hobbies or interests.
Moving through the guide, I'll explain what type of content to include in each CV section.
CV Contact Details
Tuck your contact details into the corner of your CV, so that they don't take up too much space.
Stick to the basic details, such as:
Mobile number
Email address – It should sound professional, such as your full name.
Location – Just write your vague location, rather than your full address.
LinkedIn profile and/or portfolio URL – If you include these, ensure they're sleek, professional and up-to-date.
Programmer CV Profile
Your CV profile (or personal statement, if you're an entry-level applicant) provides a brief overview of your skills, abilities and suitability for a position.
It's ideal for busy recruiters and hiring managers, who don't want to waste time reading unsuitable applications.
Think of it as your personal sales pitch. You've got just a few lines to sell yourself and prove you're a great match for the job – make it count!
Tips to consider when creating your profile:
Ditch clichés: Clichés like 'dynamic thought leader' or 'always gives 110%' might sound impressive to you, but they don't actually tell the recruiter much about you. Concentrate on highlighting hard facts and skills, as recruiters are more likely to take these on board.
Keep the length short: Aim for a short, snappy paragraph of 3-5 lines. This is just enough room to showcase why you'd make the perfect hire, without going into excessive detail.
Tailor it: When recruiters spot a generic CV, they chuck it straight into the bin. The CV should closely match the essential requirements listed in the job ad, so make sure to review them before you write your CV profile.
Delete objectives: Avoid discussing your career goals in your CV profile – if you think they'll benefit your application, briefly mention them in your cover letter instead.
What to include in your programmer CV profile?
Experience – Start off with a punchy summary of your programming experience so far. What type of companies have you worked for — web or digital agencies, consultancy firms, in-house? How many years of experience do you have? What programming languages have you focused on?
Projects – What type of projects have you worked on — for example, mobile applications, websites, databases, games, software? Be as specific as you can.
Key skills – Make the languages that you know — whether that's HTML, Python, SQL or C# — clear immediately. Check over the job description to see what other skills, knowledge and competencies the employer is looking for. Then incorporate them into your profile.
Qualifications – Whether you've got a computer science, IT or software engineering degree, it's important to showcase your highest and most relevant qualifications in your profile.
Quick tip: A poorly written CV will fail to impress recruiters and employers. Use our partner's CV builder to create a winning CV in minutes with professional templates and pre-written content for every industry.
Core skills section
Next, you should create a bullet point list of your core skills, formatted into 2-3 columns.
Here, you should focus on including any skills or knowledge listed in the job advertisement.
This will instantly prove that you're an ideal candidate, even if a recruiter only has time to briefly scan your CV.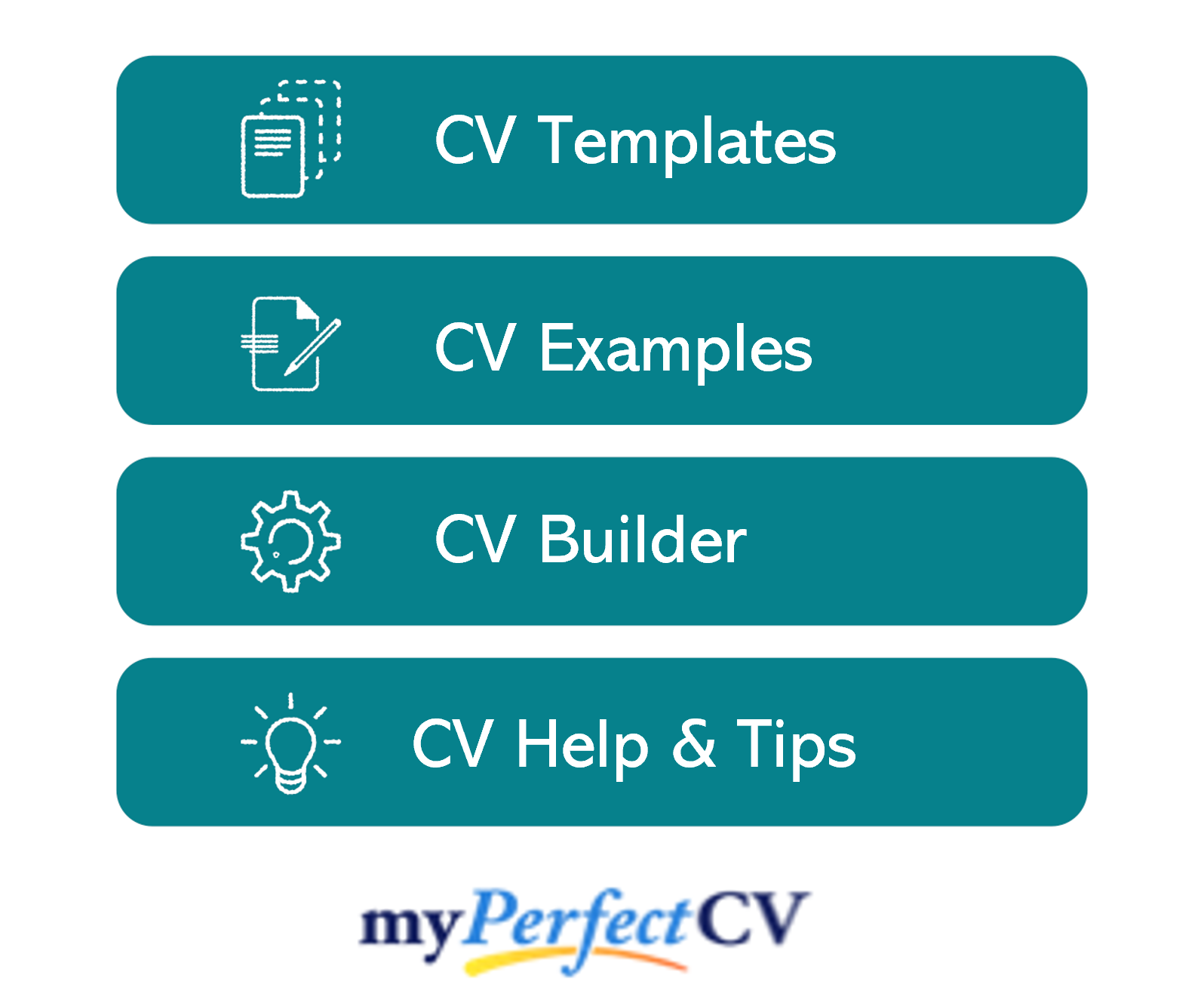 Work experience/Career history
Next up, you need to jump into the detail of your career history.
Give recruiters a more thorough insight into what you can do by creating a detailed list of your relevant experience.
Start with your current role, and work backwards through all the relevant positions you've held.
This could be freelance, contract or voluntary work too; as long as it's related to the role you're applying for.
Structuring your roles
If you don't pay attention to the structure of your career history section, it could quickly become bulky and overwhelming.
Get in recruiter's good books by creating a pleasant reading experience, using the 3-step structure below:
Outline
Begin with a brief summary of your role as a whole, detailing what the purpose of your role was and what type of company you worked for.
E.g.
"Carried out software maintenance work for a virtual healthcare service provider; developed fixes and introduced new functionality to the web-based application using Python, Flask and MongoDB."
Key responsibilities
Next, follow up with a snappy list of bullet points, detailing your daily duties and responsibilities.
Focus on the target employer's desired hard skills and knowledge and how you put them to use in the role.
E.g.
Created a data migration tool for the transition, from the existing database in MongoDB into a new CRM system, enabling improved customer analytics and potential sales opportunities.
Developed an extensive set of integration tests (manual and automated) using Behave, and developed Python scripts for the population of test data into ProgresSQL.
Key achievements
Lastly, complete your list with 1-3 stand out achievements, results or accomplishments.
This could be anything which had a positive outcome for the company you worked for, or perhaps a client/customer.
Where applicable, quantify your examples with facts and figures.
E.g.
Significantly increased the coverage and depth of testing the overall functionality of the system, leading to improved quality and performance.
Introduced new version control processes to improve code management and traceability.
Education
In your education section, make any sector degrees, qualifications or training a focal point — for example, software engineering or computer science.
As well as mentioning the name of the organisation, qualification titles and dates of study, you should showcase any particularly relevant modules, assignments or projects.
Additionally, if you have room and are a junior candidate, you can provide a brief overview of your academic background, such as A-Levels and GCSEs.
Interests and hobbies
This section is entirely optional, so you'll have to use your own judgement to figure out if it's worth including.
If your hobbies and interests could add to your candidacy, then it's definitely worth considering.
Interests which are related to the industry, such as designing websites or apps, or which display valuable transferable skills, such as being part of a sports team, might be worth including.
However, generic hobbies like 'going out with friends' are unlikely to impress recruiters, so are best left off your CV.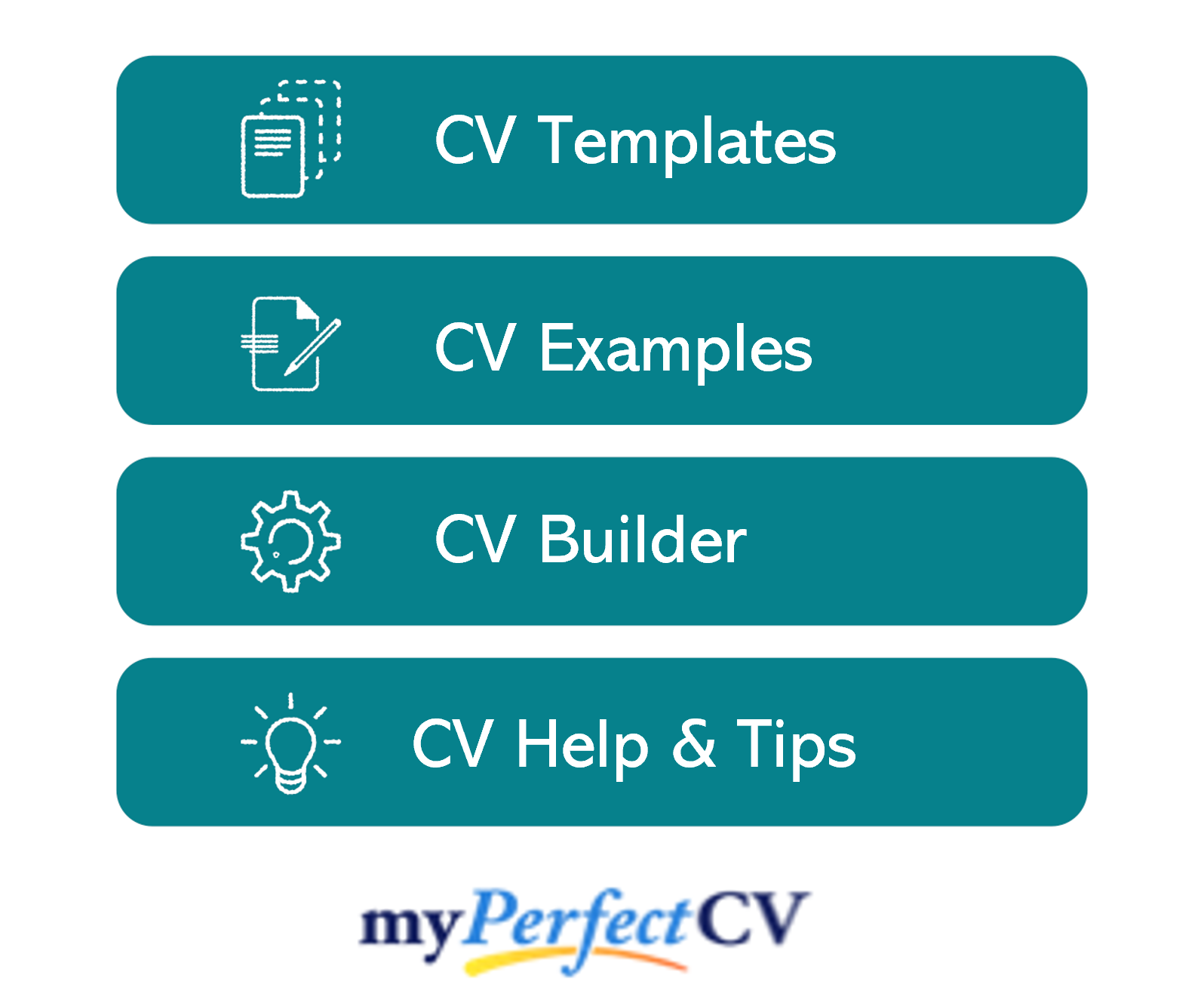 Essential skills for your programmer CV
Programming jobs and the skills required for them vary widely, so it's important to target your CV to the specific role you're applying for. However, some of the core programmer skills are:
Languages – Whether you specialise in Python, Java, PHP or Python, make your coding languages clear throughout your CV.
Databases – Additionally, you should make your database knowledge prominent — for example, MySQL, SQL Server, Interbase etc.
Data structures – Data structures are at the core of programming, so make it clear that you know the basic data structures.
Soft skills – Soft skills, such as verbal communication, working as a team and attention to detail, can really help you to stand out from the crowd in the programming world. Don't just list these on your CV, though — instead, provide tangible examples of how you've used them in your previous roles.
Writing your programmer CV
When putting together your programmer CV, there are a few key points to remember.
Always tailor your CV to the target role, even if it means creating several versions for different roles.
Additionally, remember that the structure and format of your CV need just as much attention as the content.
Remember to triple-check for spelling and grammar errors before hitting send.
Good luck with your job search!