If you're in search of your next product manager role, the first step is to create an outstanding CV which impresses recruiters and lands you interviews.
This comprehensive guide (including 2 product manager CV examples) will show you how to create your own impactful CV.
Good product managers are highly sought-after, and if you follow this guide, you should find yourself in high-demand.

Guide contents
Product manager CV examples
Structuring and formatting your CV
Writing your CV profile
Detailing work experience
Your education
Skills required for your product manager CV

Product manager CV example 1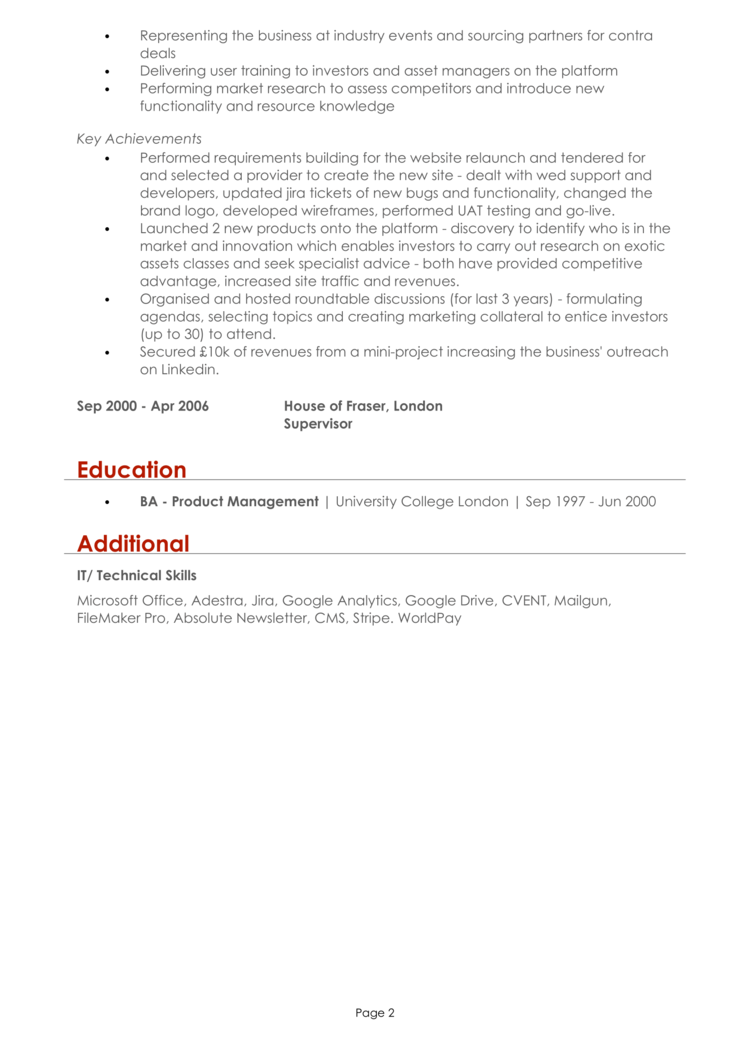 Product manager CV example 2


The product manager CV example above should give you an idea of what the finished document should look like. It demonstrates the candidate's vast product management experience in an organised manner, without overloading the reader with huge blocks of text.
Product manager CV structure & format
Sometimes, the hardest part of writing a CV is getting started, but working to a structure can really help get your ideas flowing.
The infographic below shows you a simple yet highly effective structure, as well as some savvy formatting tips.
Taking the time to make sure your CV is easy-to-read and looks professional will immediately put you in the employer's good books.
Quick tip: A poorly written CV will fail to impress recruiters and employers. Use our partner's CV builder to create a winning CV in minutes with professional templates and pre-written content for every industry.
Formatting Tips
Your CV should be 2 sides of A4 or less. This is the perfect length to get your key selling points across, without losing the reader's attention.
Stick to a simple style with a clear, easily-readable font in size 12. Colour schemes should be kept basic, too – black and white do the job perfectly!
Break up information with bold headings, lists, bullet-points and columns wherever applicable. This will help recruiters to find the information they're looking for with ease.
Don't add a profile photo, company logo or other imagery. They're unnecessary and will only take up space that you could have otherwise used for valuable content.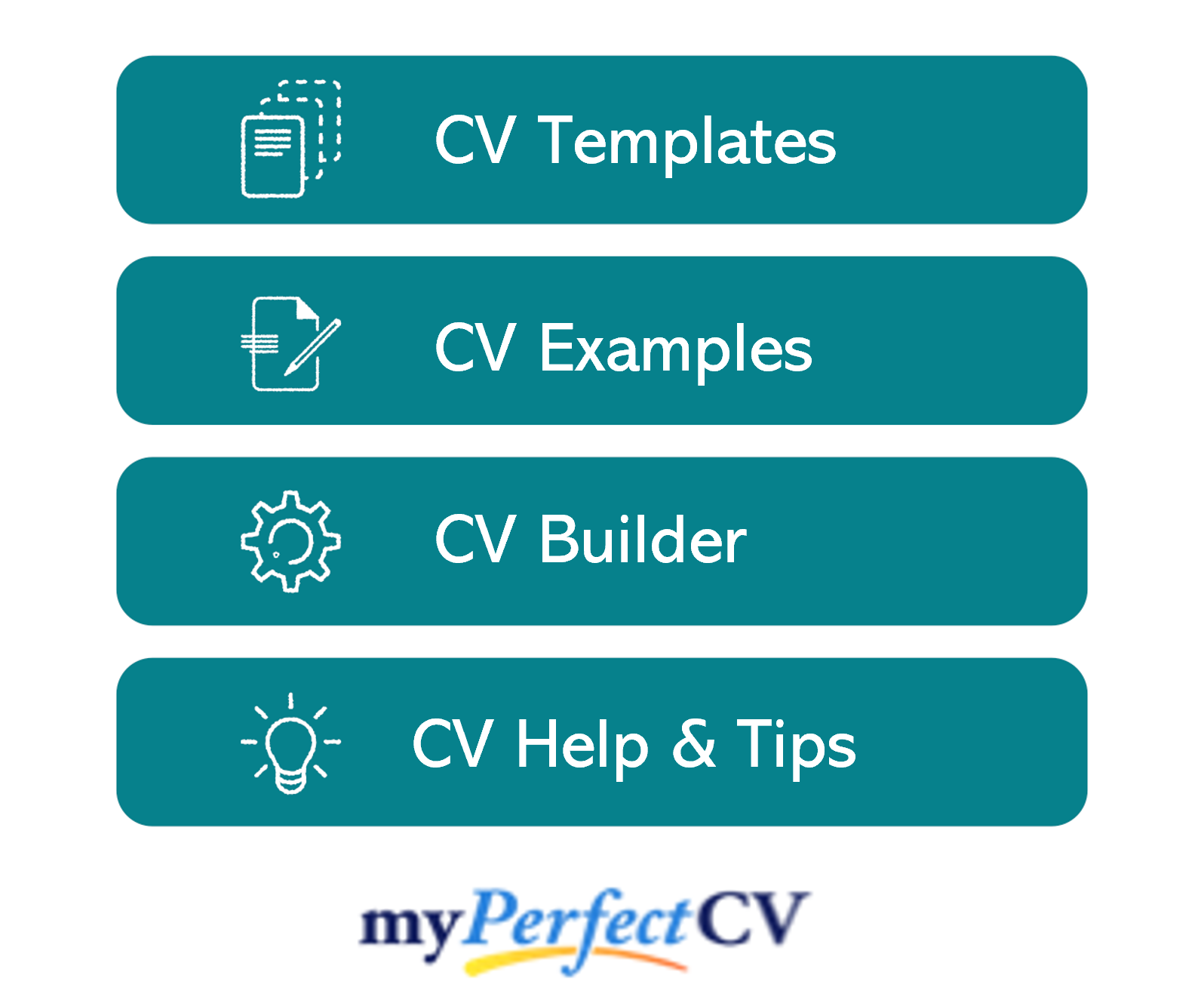 Structuring your CV
Your CV should include the following sections:
Contact details – These should always be listed at the very top of the first page.
Profile – A punchy personal introduction which summarises your experience and skills – ultimately, the aim is to entice recruiters to read the rest of your CV!
Work experience / Career history – Your relevant experience to date, listed in reverse-chronological order.
Education – Any relevant qualifications or certifications, including the dates of completion and the name of the institution you studied at/with.
Interest and hobbies – An optional section – if you have any hobbies or interests which could improve your candidacy, you can list them here.
Next, we'll go over what you need to include in each section, in further detail.
CV Contact Details
Top your CV with your name, professional title and basic contact details.
Name and professional title – for example, 'Paul Smith | Product Manager'.
Mobile number
Email address
Location – Just be vague, for example, 'Leeds' or 'Aberdeen', rather than listing your entire address.
Product manager CV Profile
First impressions count, and your CV profile is normally the first thing that recruiters will read.
You should use it hook the reader in and entice them to read further, by packing in your most impressive product management skills, achievements and experience.
Tips to consider when creating your profile:
Your profile might be the only thing recruiters will set their eyes on before deciding whether your CV is worth reading in full, so you need to instantly prove that you're a perfect fit for the role. The key here is to match the candidate requirements, listed in the job ad, as closely as you can.
Keep it short, snappy and impactful by sticking to 5-10 lines.
Steer well away from clichés such as 'great communicator' or 'motivated team player'. They're so common and generic, that they've lost all meaning to recruiters.

What to include in your product manager CV profile?
Level of experience – Are you a graduate or an experienced product manager with 20-years of on-the-job expertise?
Where you have worked – Give a high-level summary of the type of work experience you've had, whether that's working within large corporate firms, in the not-for-profit sector or with start-ups.
Product/software knowledge – Have you specialised in or have extensive knowledge of a certain product area, such as household products or computer software? You should target this towards the type of product you'd be managing in the target role.
Relevant qualifications – There are no barrier-to-entry qualifications needed to become a product manager, but most employers will prefer candidates with qualifications, especially a degree.
Results – Add impact to your profile by incorporating 1 or 2 impressive results or achievements from previous roles. Ideally, these examples will be backed up with hard facts or figures.
Core skills section
Product managers require a hugely varied mix of skills, from business and marketing know-how to tech and data analysis.
In this section, you'll summarise those skills in a short, bullet-pointed and columned list.
This will prove to employers that you've got what they're looking for, even if they only take a short glance to make the initial shortlist.
Remember to tailor this list to the role you're applying for. For example, if the employer states that they're looking for someone with strategy skills, you'd list that first.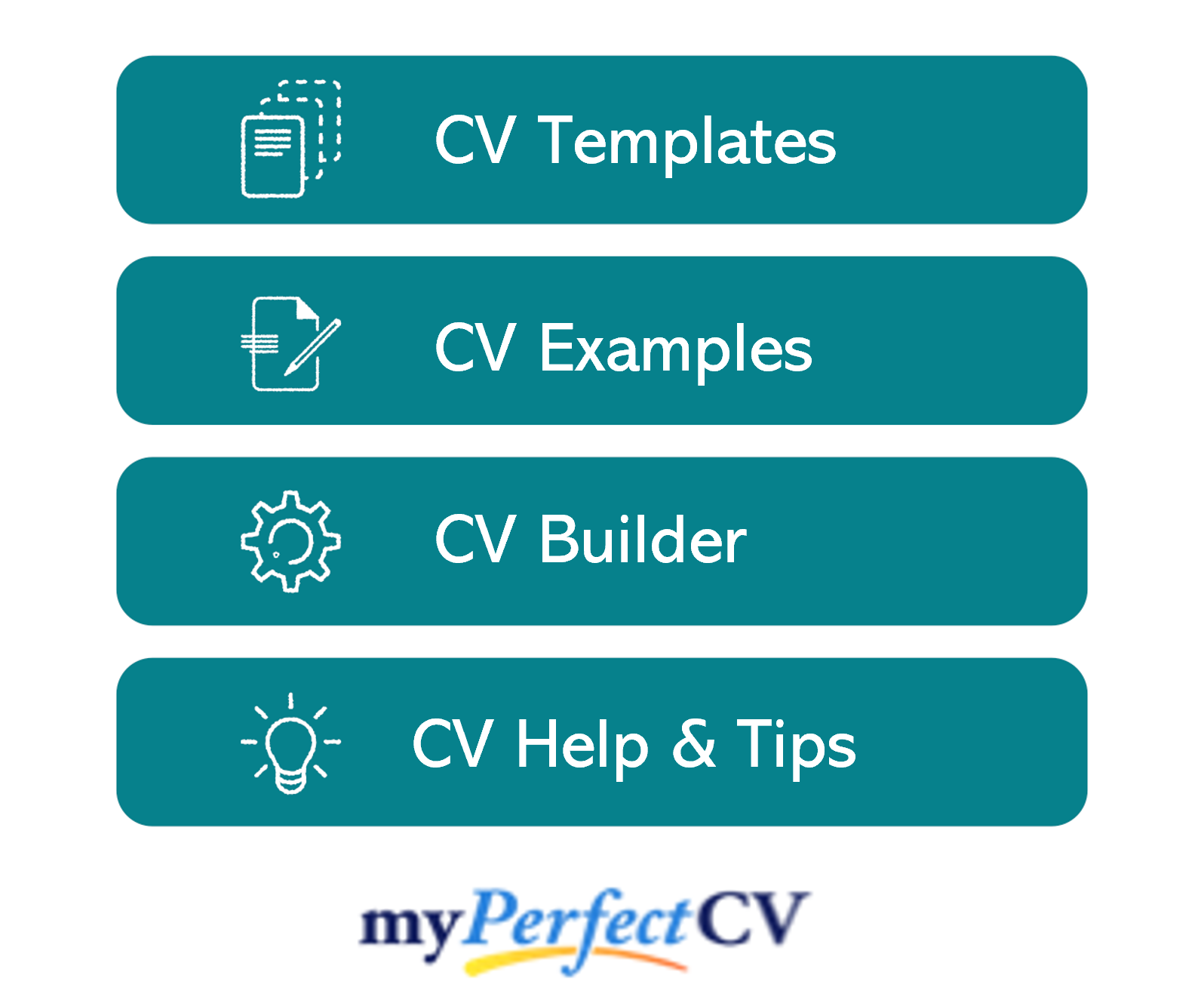 Work experience/Career history
Next, it's time to launch into the finer details and list your relevant work experience.
Start with your most recent or current role and work backwards.
If you have extensive experience, don't feel the need to fit to go into detail about every single role. You should prioritise the space for your recent and most relevant positions.
Structuring your roles
It's vital to pay attention to structure whilst listing your career history. There's often a lot of information to note down, but huge blocks of text won't make for a pleasant reading experience.
Make sure your CV oozes professionalism and is easy-to-navigate by following the structure below.
Outline
Begin with a brief outline to give an introduction and overview to your employer and the role as a whole. This could include the type of product you managed, who you reported to and the size of the team you were part of (or led).
E.g.
"Overseeing the product development team, comprising of 8 members, in the development of innovative and affordable household products for sale in Europe and the USA; reporting to the Innovation Director."
Key responsibilities
Next, create a snappy bullet-pointed list of your key responsibilities within the role, including who you interacted with and how your actions benefited the company.
E.g.
Overseeing product development procedures, supporting the product development team with design issues, and approving final decisions concerning product quality matters.
Supporting the sales team with product sales, and expanding support to the marketing department to introduce new products to market.
Ensuring that suppliers produce products to the correct specification and in line with product regulatory compliance.
Key achievements

Round it off with 1-3 key achievements made within the role, to really prove the impact you had on the employer.
If possible, quantify them with hard facts or figures.
E.g.
Contributed to the establishment of the company which is now turning over £19m, employs 46 staff, sells globally, and is growing in excess of 15% per year.
Governed the setup of the quality department and procedures to acquire the ISO 9001 accreditation.
Applied Lean principles to the software production process, saving 50% in the time taken to build each software product.
Education
At the bottom of your CV, finish off with a list of your relevant qualifications.
As I mentioned earlier, product managers don't require a specific qualification, but generally, employers still prefer candidates with a good standard of education behind them.
So, begin with your highest qualification and work backwards, including the name of the institution you studied at and the year you completed the course.
You can also list relevant training courses or certifications here, such as CIM programmes.
Hobbies and interests
This last section of your CV is entirely optional, so only use it if you've got a hobby which adds impact your application.
For example, while generic hobbies such as reading or walking are great ways to spend your free time, they're not exactly going to impress recruiters.
On the other hand, interests and long-term commitments such as playing an instrument or leading a sports team show dedication and equip you with transferable skills. Therefore, assuming you have space, they're worth noting down.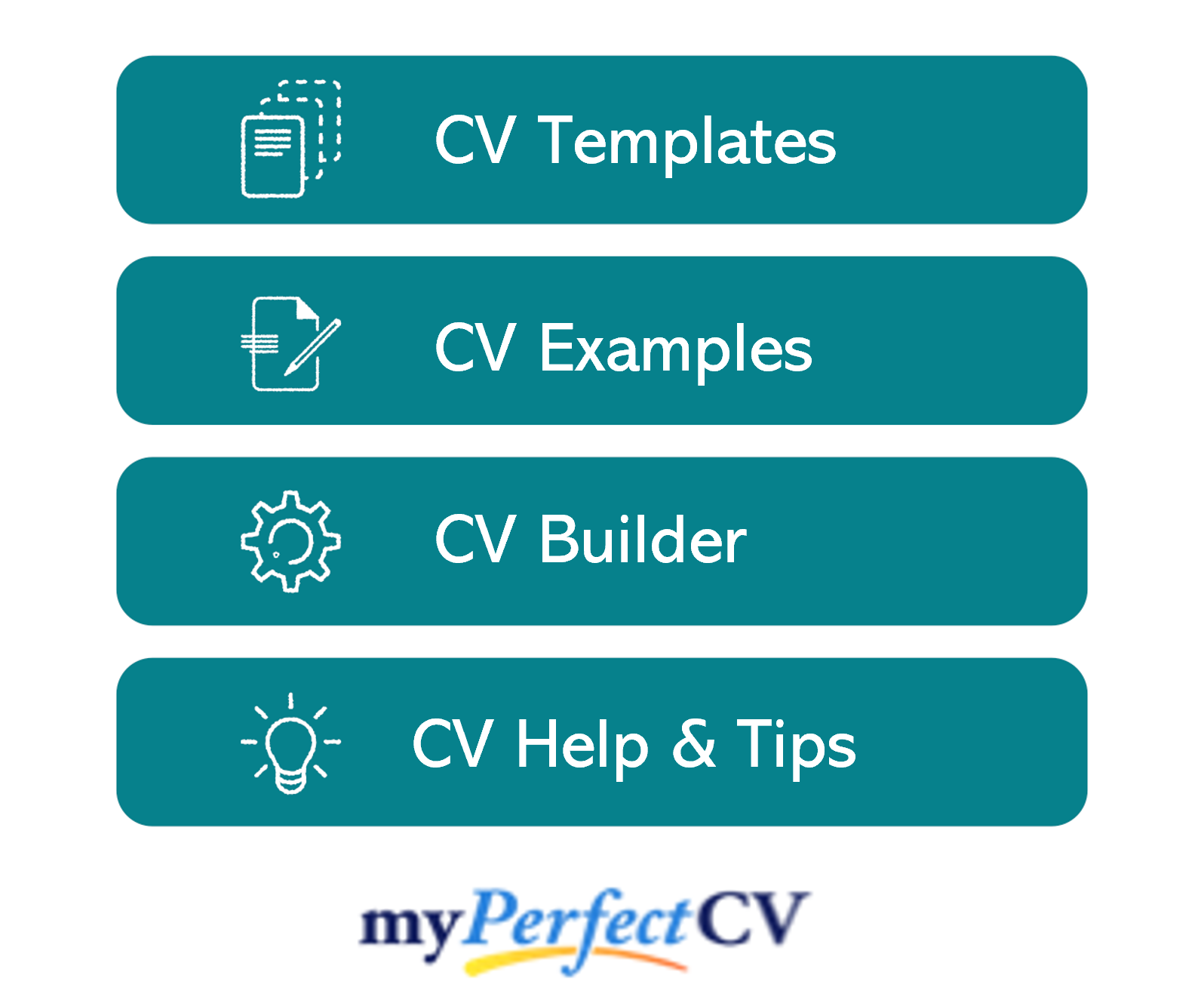 Essential skills for your product manager CV

Product Management – Knowledge of best practises within the trade including frameworks, processes, and methodologies.
Project Management – Overseeing development and project management processes.
Data Analysis – Use data to recognise opportunities or threats in the market.
System Implementation – Defining the release process and coordinating activities required to bring products to market.
Stakeholder Engagement – Regularly engaging with all stakeholders, including product developers, marketers and customer service.
Strategic Planning – Setting goals and planning/overseeing the wider product strategy.
Product Development – Developing new features and changes to improve products.
Customer Experience – Being user-focused, collecting and responding to user feedback, learning about users and the market.
Process Improvements – Improve work systems and processes to enable the product development process to become more time and cost-efficient.
Writing your product manager CV
Always finish off the CV writing process by double-checking for typos or formatting mistakes. It's easy to overlook silly mistakes if you've been staring at the same document for hours, so it's always good to ask a trusted friend to look over it too.
If you've followed this guide from start to finish, you should be left with a professional, easy-to-navigate product manager CV. Thanks to your punchy, targeted profile and focused core skills list, it's sure to stand out, even when you've got tough competition!
Good luck with your job search!