You are there to help the business with legal matters, particularly with large transactions, paperwork and even possible court appearances.
But when you play such an important role in protecting the business, you need to provide evidence that shows you've got what it takes.
To do this, you need a convincing CV that showcases your skills and qualifications, and you can find out how to create just that with our detailed guide and commercial lawyer CV example below.
Contents
| | |
| --- | --- |
| How to write a Commercial Lawyer CV | |

Commercial Lawyer CV example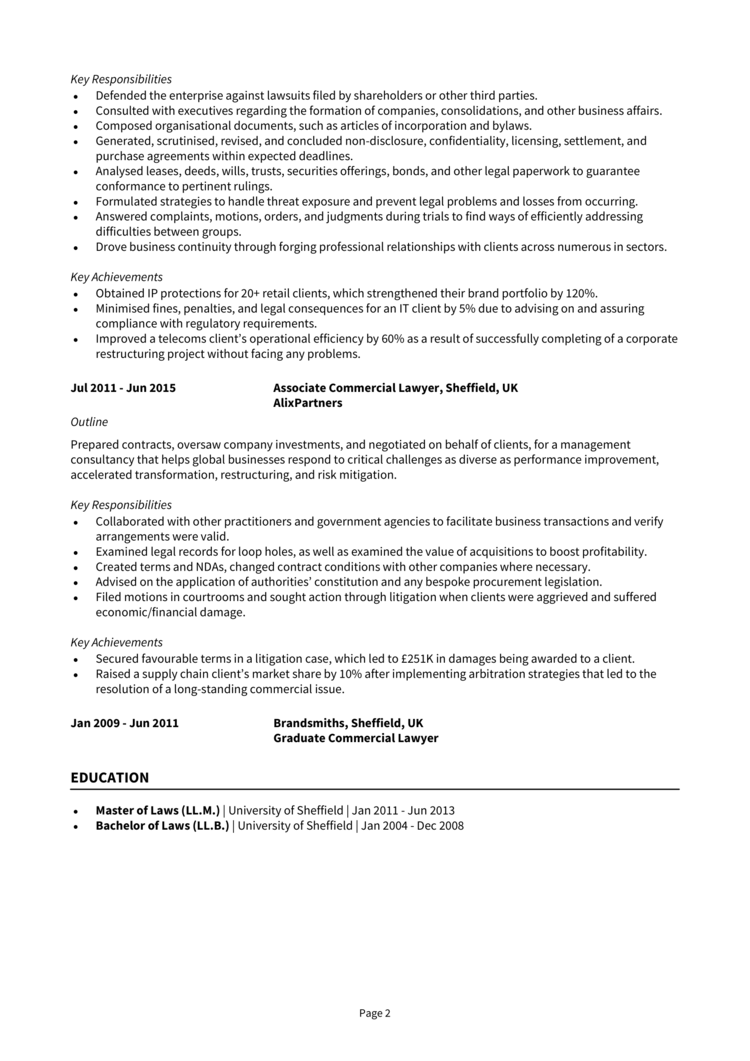 This example CV demonstrates how to structure and format your own Commercial Lawyer CV, so that it can be easily digested by busy hiring managers, and quickly prove why you are suitable for the jobs you are applying to.
It also gives you a good idea of the type of skills, experience and qualifications that you need to be highlighting in your CV.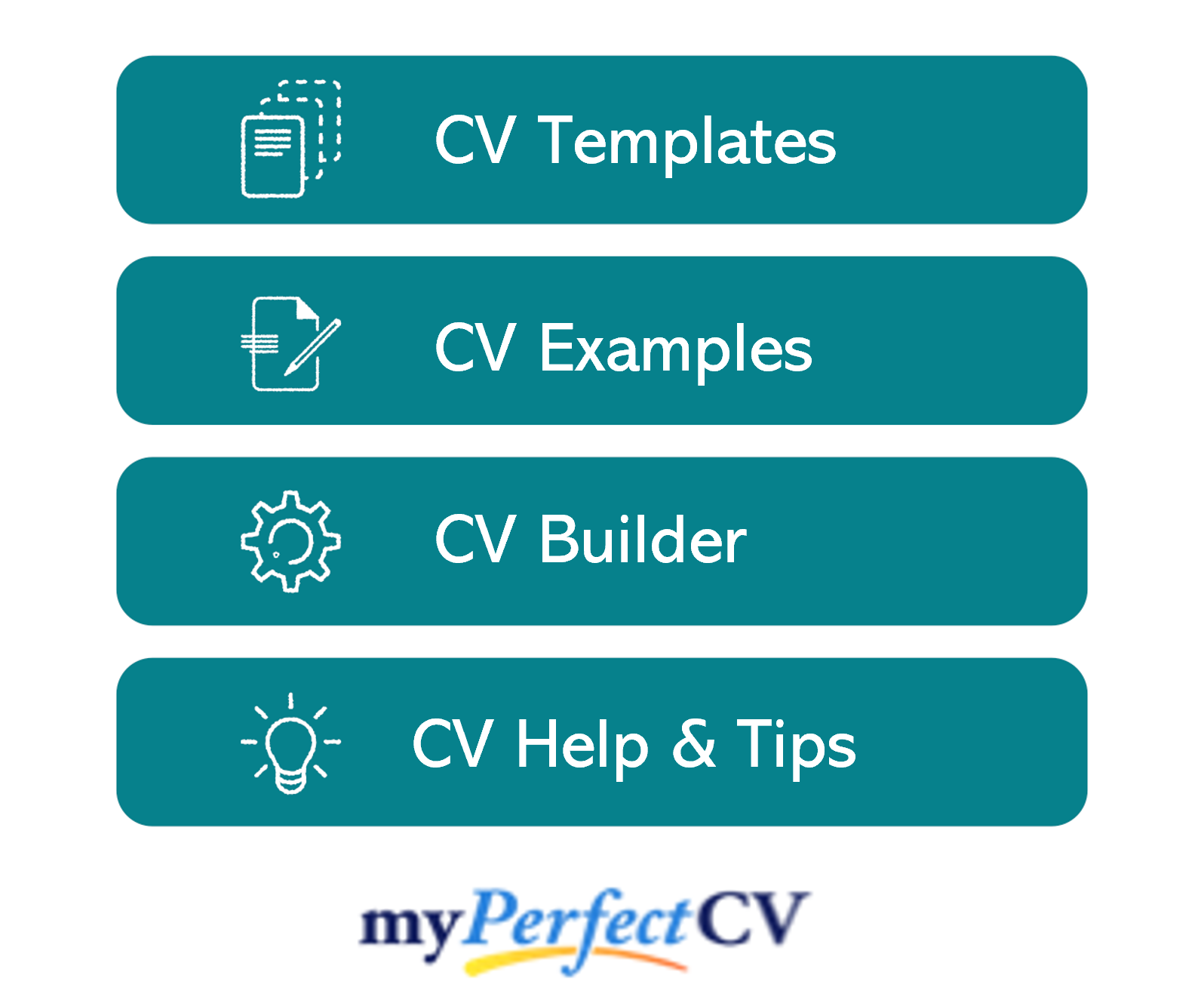 Commercial Lawyer CV format and structure
Hiring managers and recruiters are frequently overloaded with applications, and if they can't identify the relevant information in your CV within a few seconds, your application may be overlooked.
To avoid this, it's essential to format and structure your CV in a manner that makes it simple to pick out the most important information, even if the reader is in a rush.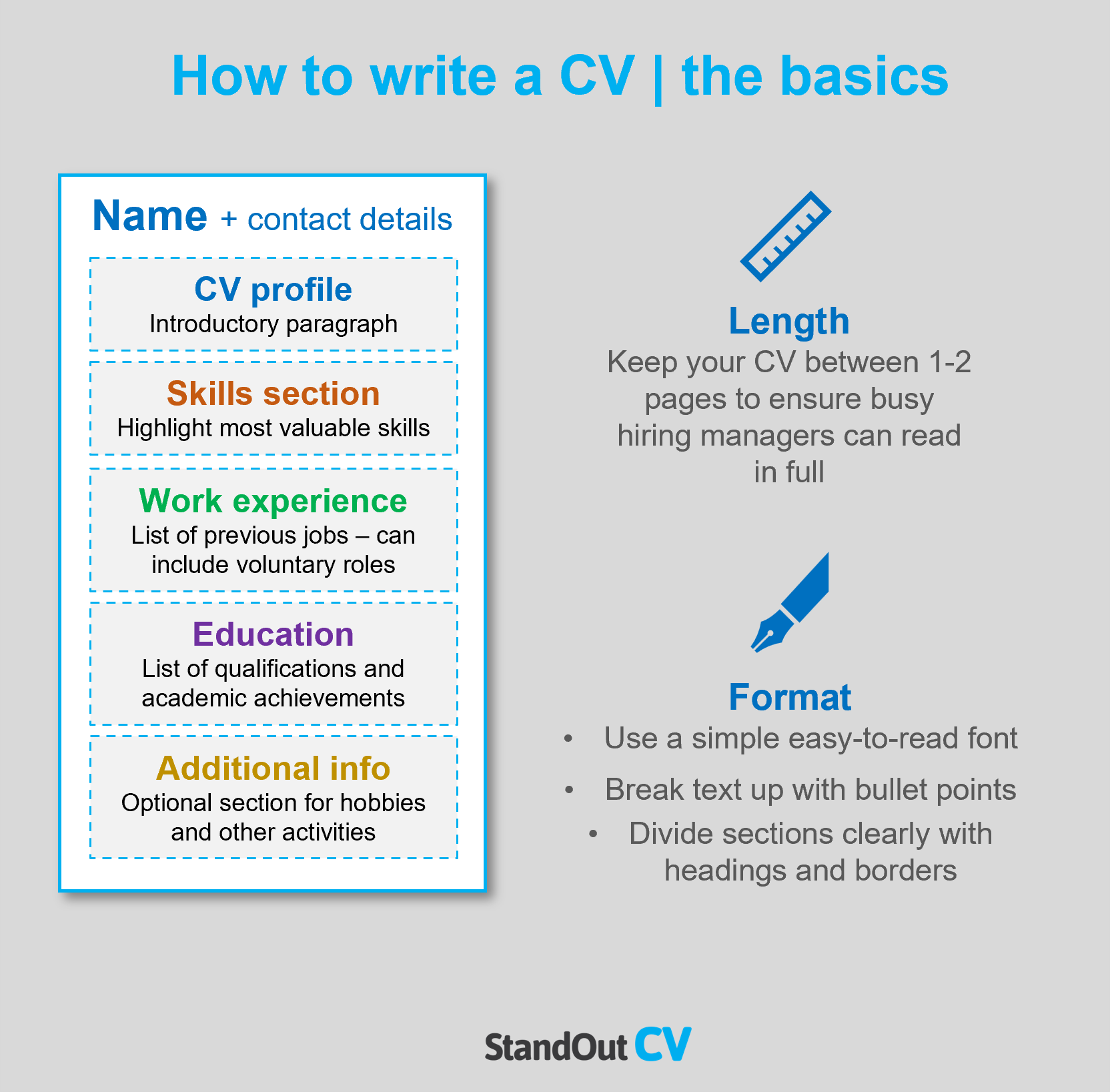 Tips for formatting your Commercial Lawyer CV
Length: While there's no 'official' CV length rule, the majority of recruiters agree that less is more. Aim for two pages of A4 or less. This is just enough room to showcase your suitability to the role, without overwhelming recruiters with irrelevant or excessive content.
Readability: By clearly formatting your section headings (bold, or a different colour font, do the trick) and breaking up big chunks of text into snappy bullet points, time-strapped recruiters will be able to skim through your CV with ease.
Design & format: Your CV needs to look professional, sleek and easy to read. A subtle colour palette, clear font and simple design are generally best for this, as fancy designs are often harder to navigate.
Photos: Recruiters can't factor in appearance, gender or race into the recruitment process, so a profile photo is not usually needed. However, creative employers do like to see them, so you can choose to include one if you think it will add value to your CV .
Quick tip: Creating a professional CV style can be difficult and time-consuming when using Microsoft Word or Google Docs. To create a winning CV quickly, try our partner's CV Builder and use one of their eye-catching professional CV templates.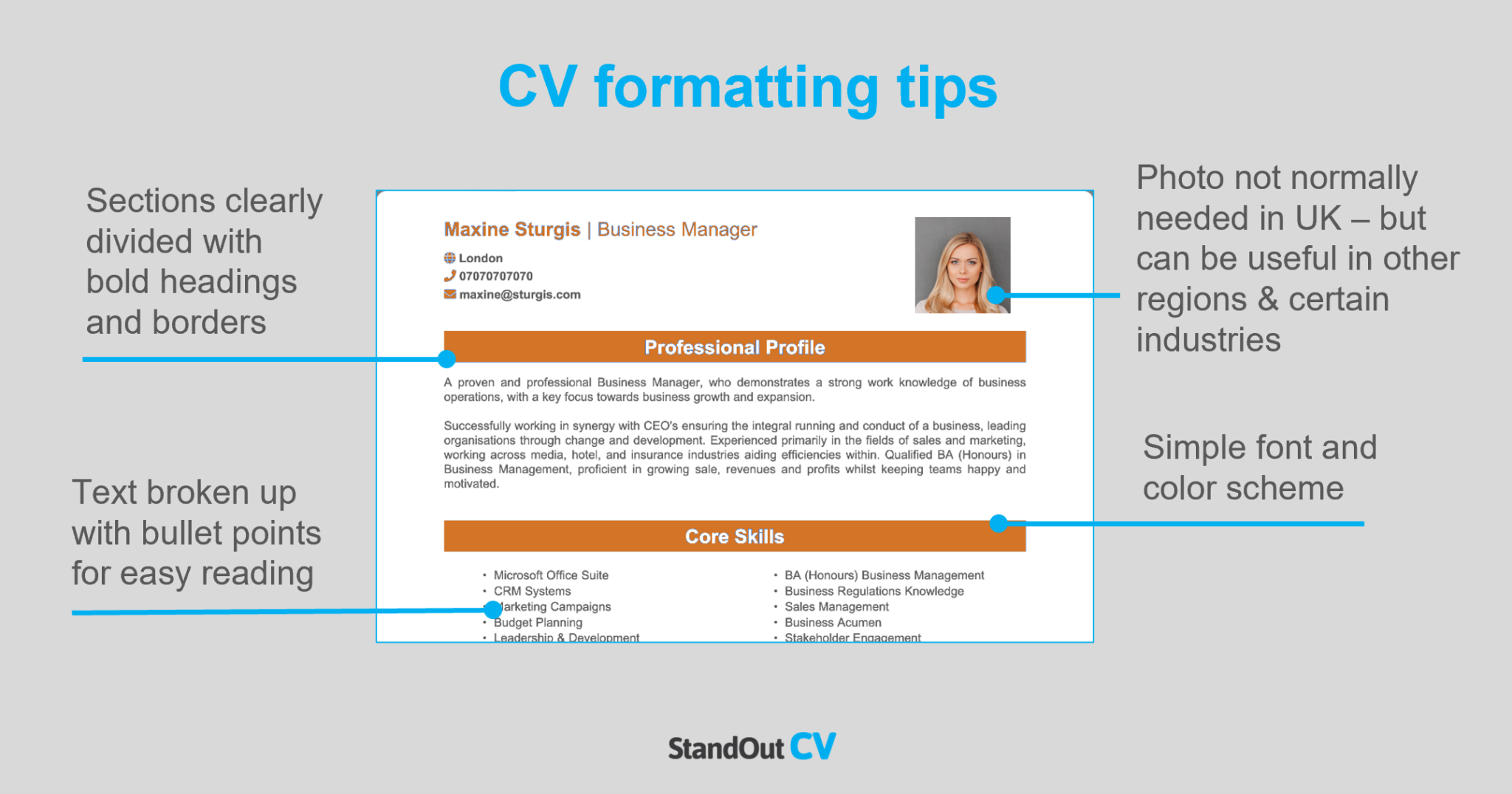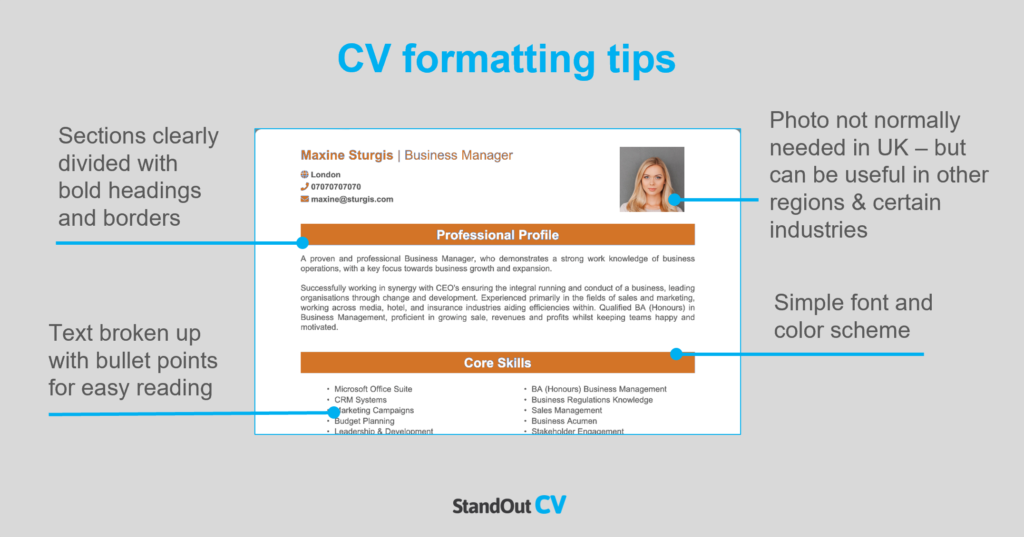 CV structure
As you write your CV, divide and sub-head into the following sections:
Name and contact details – Always start with these, so employers know exactly how to get in touch with you.
CV profile – Add a short summary of your relevant experience, skills and achievements, which highlights your suitability.
Core skills section – A 2-3 columned list of your key skills.
Work experience – A detailed list of any relevant work experience, whether paid or voluntary.
Education – An overview of your academic background and any training you may have completed.
Hobbies and interests – A brief overview of your hobbies and interests, if they're relevant (optional).
Now you understand the basic layout of a CV, here's what you should include in each section of yours.
Contact Details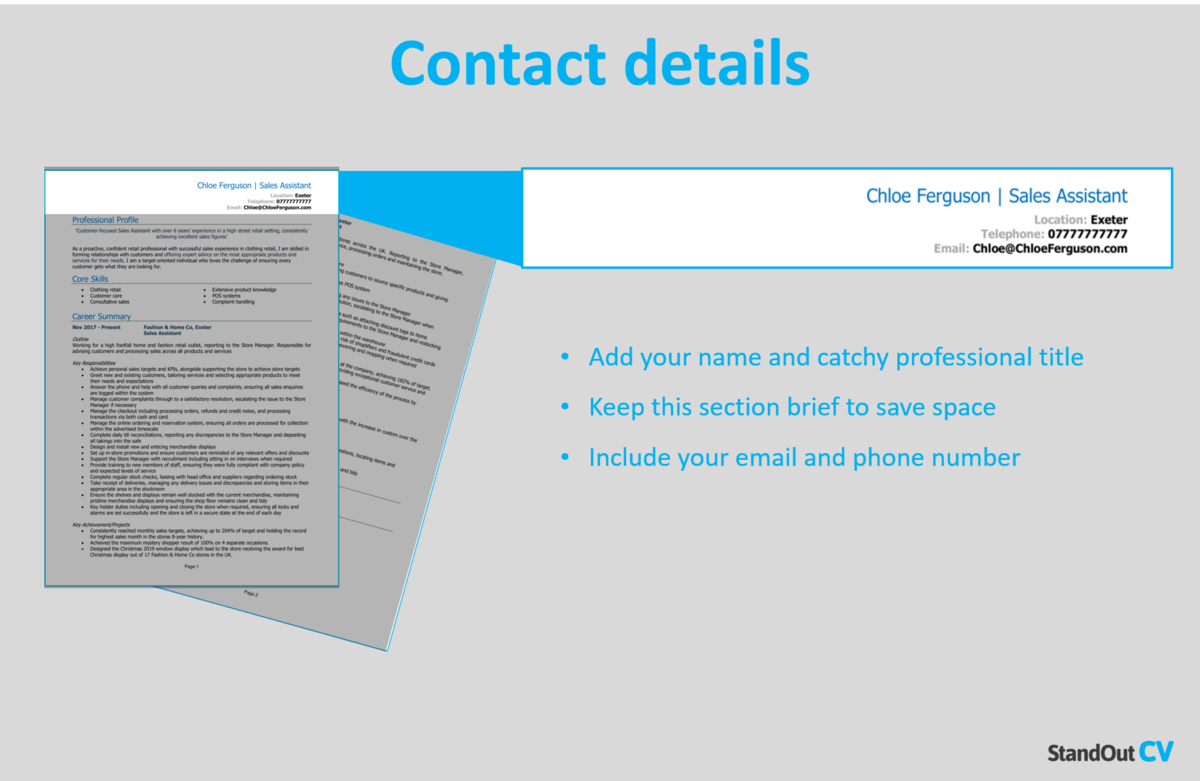 Start off your CV with a basic list of your contact details.
Here's what you should include:
Mobile number
Email address – It's often helpful to make a new email address, specifically for your job applications.
Location – Share your town or city; there's no need for a full address.
LinkedIn profile or portfolio URL – Make sure the information on them is coherent with your CV, and that they're up-to-date
Quick tip: Delete excessive details, such as your date of birth or marital status. Recruiters don't need to know this much about you, so it's best to save the space for your other CV sections.
Commercial Lawyer CV Profile
Your CV profile is the first thing recruiters will read – so your goal is to give them a reason to read onto the end of the document!
Create a short and snappy paragraph that showcases your key skills, relevant experience and impressive accomplishments.
Ultimately, it should prove to the reader that you've got what it takes to carry out the job.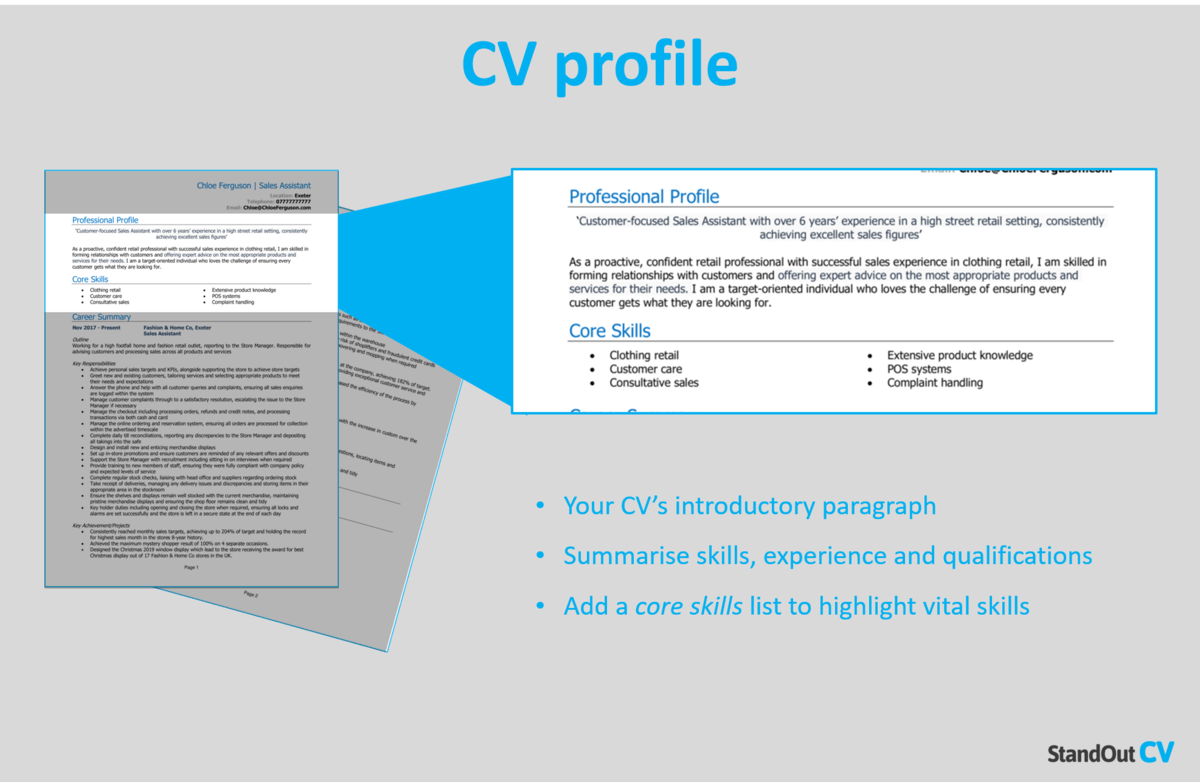 How to write a good CV profile:
Make it short and sharp: Recruiters are busy, so to ensure your profile is actually read, it's best to keep it short and snappy. 3-5 punchy lines makes for the perfect profile.
Tailor it: The biggest CV mistake? A generic, mass-produced document which is sent out to tens of employers. If you want to land an interview, you need to tailor your CV profile (and your application as a whole) to the specific roles you're applying for. So, before you start writing, remember to read over those job descriptions and make a list of the skills, knowledge and experience the employers are looking for.
Don't add an objective: You only have a small space for your CV profile, so avoid writing down your career goals or objectives. If you think these will help your application, incorporate them into your cover letter instead.
Avoid generic phrases: If there's one thing that'll annoy a recruiter, it's a clichè-packed CV. Focus on showcasing your hard skills, experience and the results you've gained in previous roles, which will impress recruiters far more.
Example CV profile for Commercial Lawyer
Energetic Commercial Lawyer with a passion for negotiating conditions that meet the needs of multi-industry organisations. Proven ability to act as a client representative in defence and litigation matters. Adept at drafting legal documents for businesses, such as privacy policies, cease and desists, as well as merger, partnership, and stakeholder agreements. Focused on warning enterprises when operations might fall outside the rule of law.
What to include in your Commercial Lawyer CV profile?
Experience overview: Start with a brief summary of your relevant experience so far. How many years experience do you have? What type of companies have you worked for? What industries/sectors have you worked in? What are your specialisms?
Targeted skills: Highlight your skills which are most relevant to Commercial Lawyer jobs, to ensure that recruiters see your most in-demand skills as soon as they open your CV.
Important qualifications: If the jobs you are applying to require candidates to have certain qualifications, then you must add them in your profile to ensure they are seen by hiring managers.
Quick tip: If you are finding it difficult to write an attention-grabbing CV profile, choose from hundreds of pre-written profiles across all industries, and add one to your CV with one click in our partner's CV Builder. All profiles are written by recruitment experts and easily tailored to suit your unique skillset.
Core skills section
In addition to your CV profile, your core skills section provides an easily digestible snapshot of your skills – perfect for grabbing the attention of busy hiring managers.
As Commercial Lawyer jobs might receive a huge pile of applications, this is a great way to stand out and show off your suitability for the role.
It should be made up of 2-3 columns of bullet points and be made up of skills that are highly relevant to the jobs you are targeting.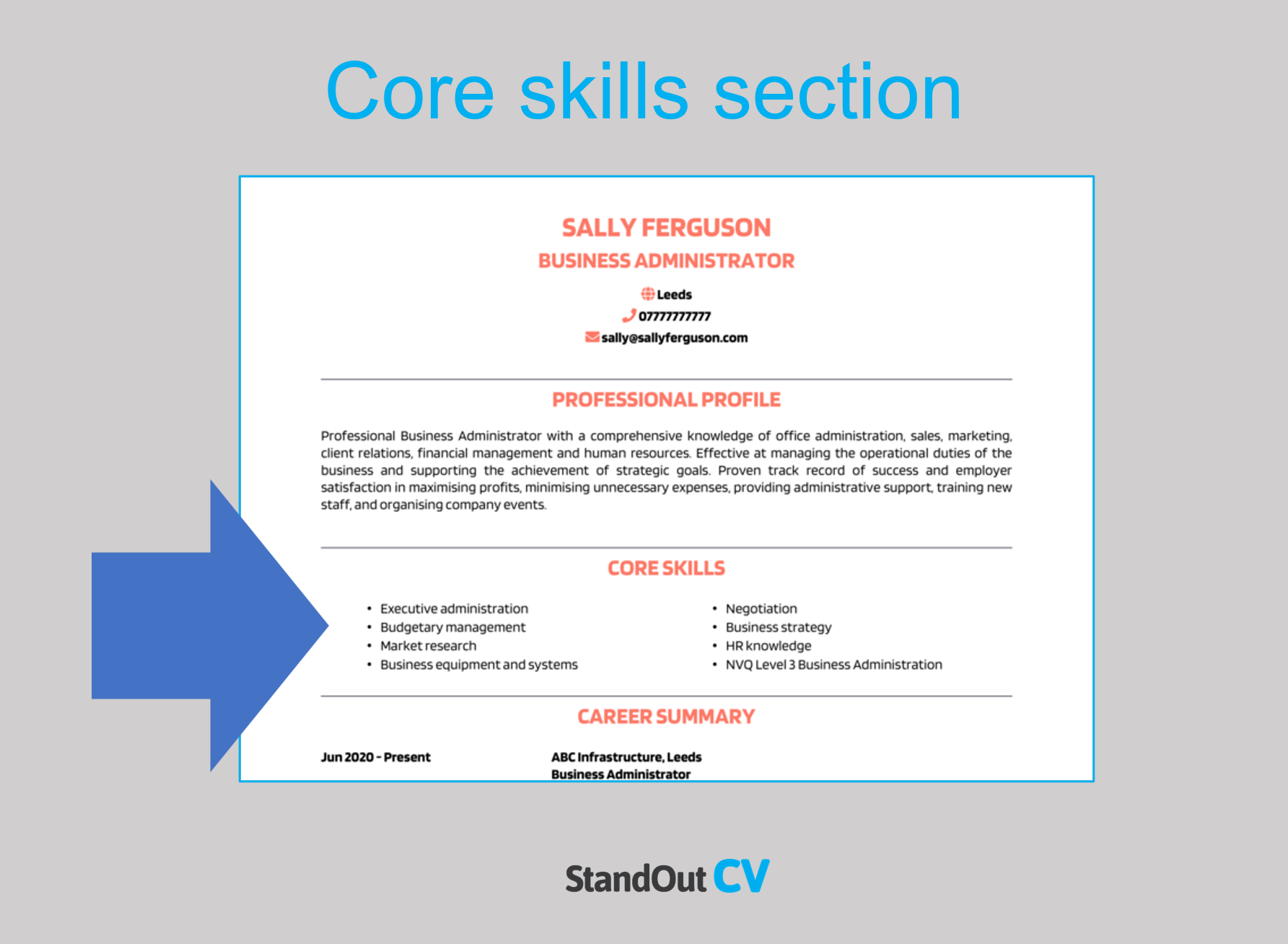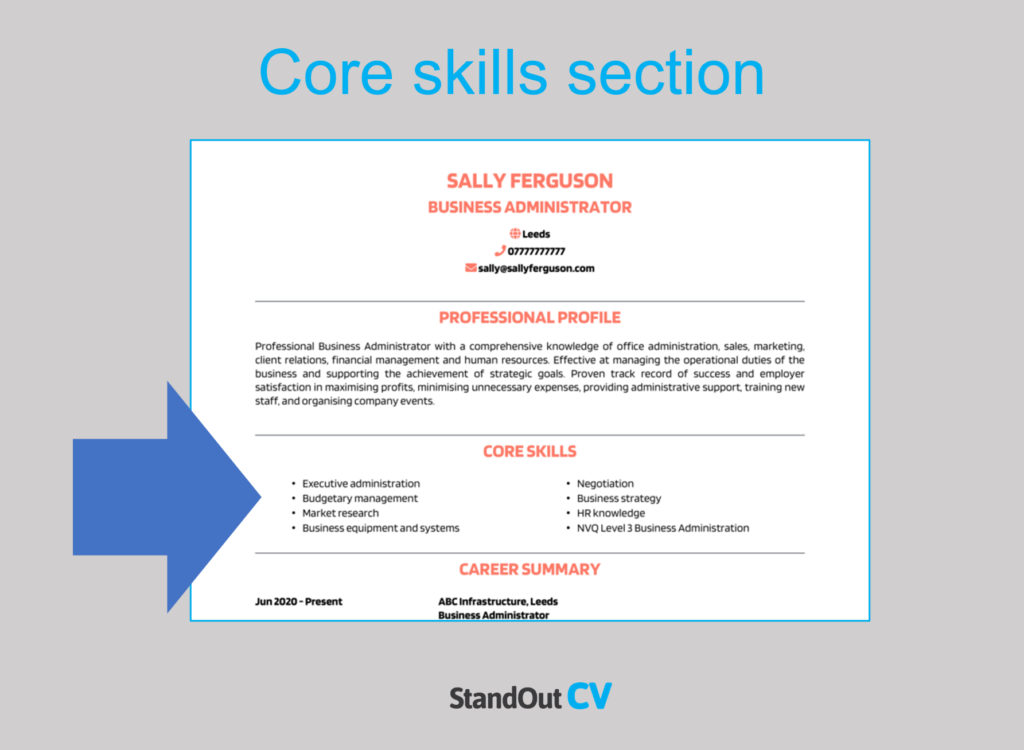 Important skills for your Commercial Lawyer CV
Contract Drafting and Negotiation – Drafting and negotiating commercial contracts, including terms and conditions, agreements, and licenses, to protect the interests of clients and ensure legal compliance.
Legal Research and Analysis – Gathering and analysing legal information, statutes, and case precedents to provide accurate and reliable legal advice.
Business Acumen – Utilising knowledge of business principles, industry trends, and commercial practices to provide strategic legal guidance that aligns with clients' business objectives and supports their commercial interests.
Risk Assessment and Mitigation – Identifying and assessing legal risks associated with commercial transactions and developing strategies to mitigate and manage those risks, ensuring clients' legal compliance and protecting their interests.
Dispute Resolution – Utilising knowledge and experience in alternative dispute resolution methods, such as negotiation, mediation, and arbitration, to help clients resolve commercial disputes efficiently and cost-effectively.
Regulatory Compliance – Utilising knowledge of relevant laws, regulations, and industry-specific compliance requirements to advise clients on compliance matters and help them navigate complex regulatory frameworks.
Due Diligence – Conducting thorough due diligence investigations, including reviewing legal documents, financial records, and contracts, to identify potential legal risks and liabilities during mergers, acquisitions, or other business transactions.
Client Counselling – Advising and counselling clients, providing clear explanations of legal matters, and guiding them through complex legal processes.
Contract Review and Analysis – Reviewing and analysing commercial agreements, identifying key provisions, and providing recommendations to ensure legal compliance and protect clients' interests.
Legal Writing and Communication – Drafting clear and concise legal documents, including contracts, memos, and opinions, and effectively communicating complex legal concepts to clients and stakeholders.
Quick tip: Our partner's CV Builder has thousands of in-demand skills for all industries and professions, that can be added to your CV in seconds – This will save you time and ensure you get noticed by recruiters.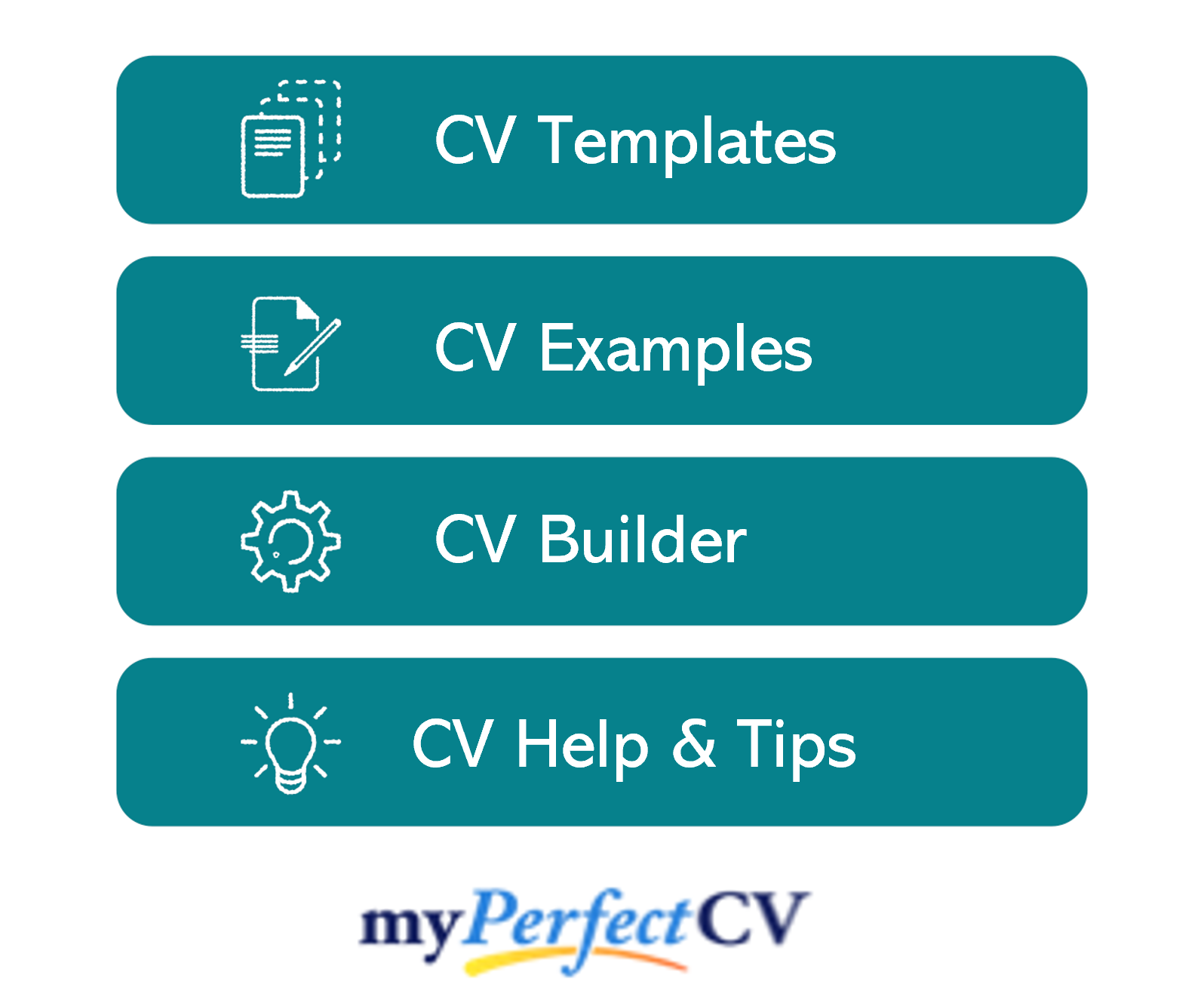 Work experience
Recruiters will be itching to know more about your relevant experience by now.
Kick-start this section with your most recent (or current) position, and work your way backwards through your history.
You can include voluntary and freelance work, too – as long as you're honest about the nature of the work.
Structuring each job
The structure of your work experience section can seriously affect its impact.
This is generally the biggest section of a CV, and with no thought to structure, it can look bulky and important information can get lost.
Use my 3-step structure below to allow for easy navigation, so employers can find what they are looking for:
Outline
Provide a brief overview of the job as a whole, such as what the overriding purpose of your job was and what type of company you worked for.
Key responsibilities
Follow with a snappy list of bullet points, detailing your daily duties and responsibilities.
Tailor it to the role you're applying for by mentioning how you put the target employer's desired hard skills and knowledge to use in this role.
Key achievements
Round up each role by listing 1-3 key achievements, accomplishments or results.
Wherever possible, quantify them using hard facts and figures, as this really helps to prove your value.
Sample job description for Commercial Lawyer CV
Outline
Assist clients in navigating the legal landscape of commercial deals, for a leading global law firm that supports clients in traversing constantly evolving markets and regulatory environments through pursuing opportunities and managing risk worldwide.
Key Responsibilities
Determine objectives and challenges to provide tailored legal advice and solutions on a wide range of business-related matters.
Contribute towards establishing and maintaining proper corporate governance structures that outline senior directors' responsibilities.
Help clients understand their obligations concerning data protection, advertising partnerships, M&A, regulatory standards, and employment law among others.
Draft, review, and negotiate contracts to assure they are legally sound, while protecting clients' interests, and accurately reflecting the various parties' intentions.
Quick tip: Create impressive job descriptions easily in our partner's CV Builder by adding pre-written job phrases for every industry and career stage.

Education section
Next up, you should list your education and qualifications.
This can include your formal qualifications (a degree, A-Levels and GCSEs), as well as sector-specific Commercial Lawyer qualifications and/or training.
While school leavers and recent grads should include a lot of detail here to make up for the lack of work experience, experienced candidates may benefit from a shorter education section, as your work experience section will be more important to recruiters.
Hobbies and interests
The hobbies and interests CV section isn't mandatory, so don't worry if you're out of room by this point.
However, if you have an interesting hobby, or an interest that could make you seem more suitable for the role, then certainly think about adding.
Be careful what you include though… Only consider hobbies that exhibit skills that are required for roles as a Commercial Lawyer, or transferable workplace skills.
There is never any need to tell employers that you like to watch TV and eat out.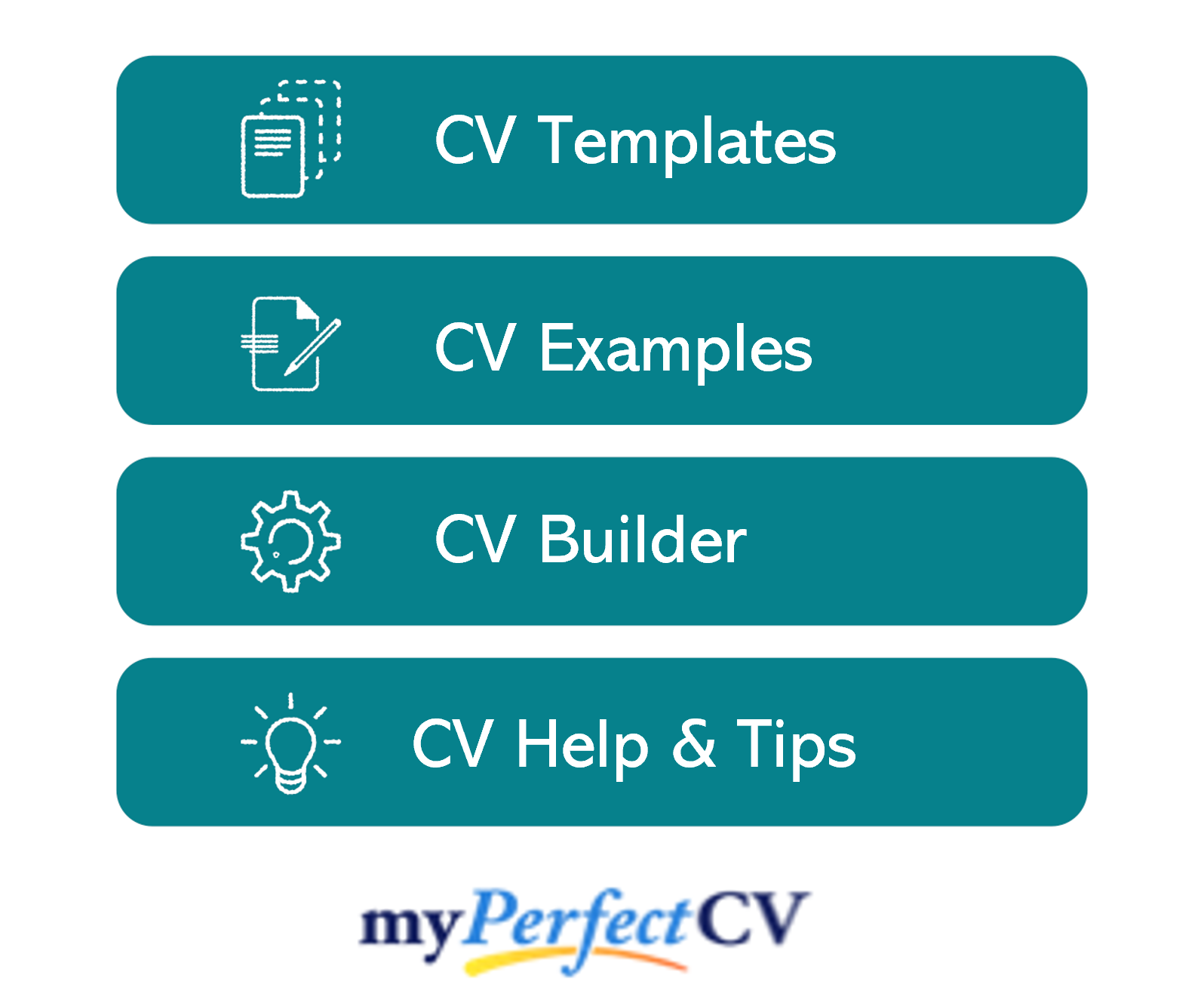 A strong, compelling CV is essential to get noticed and land interviews with the best employers.
To ensure your CV stands out from the competition, make sure to tailor it to your target role and pack it with sector-specific skills and results.
Remember to triple-check for spelling and grammar errors before hitting send.
Good luck with the job search!