Are you looking for your next role as an electrical technician?
Then you need an application that's going to showcase your skills and experience in the field and spark the hiring manager's interest.
But if you're not feeling confident in your resume writing abilities, check out all our top tips and electrical technician resume example in the guide below.
Contents
| | |
| --- | --- |
| How to write your Electrical Technician resume | |

Electrical Technician Resume Example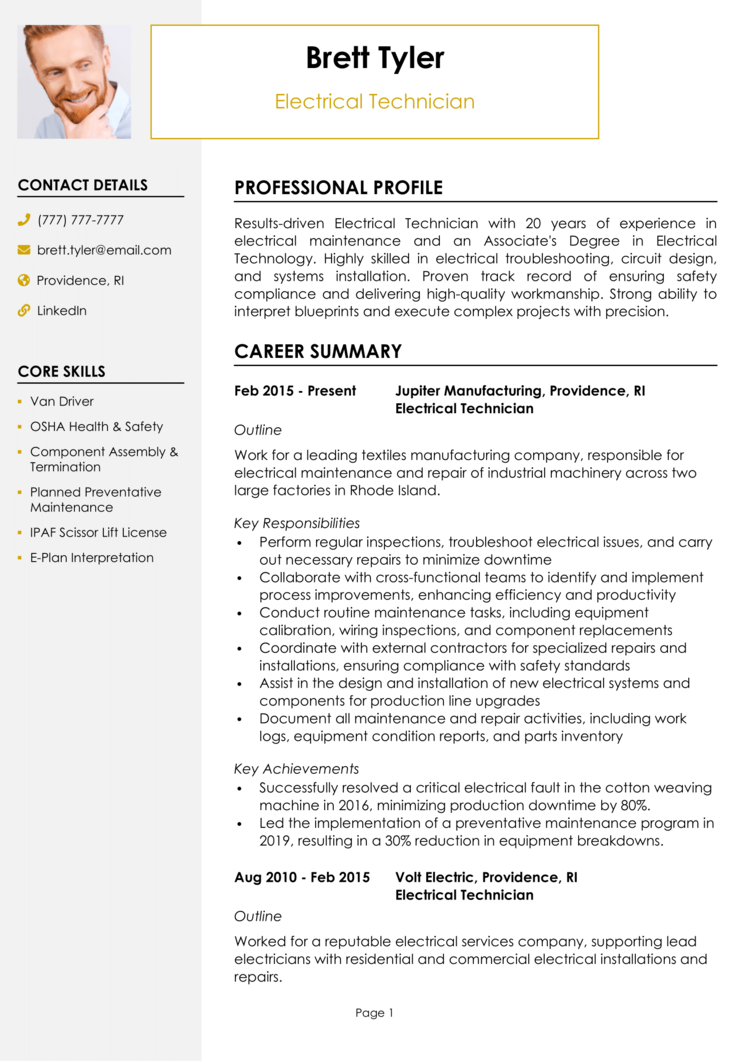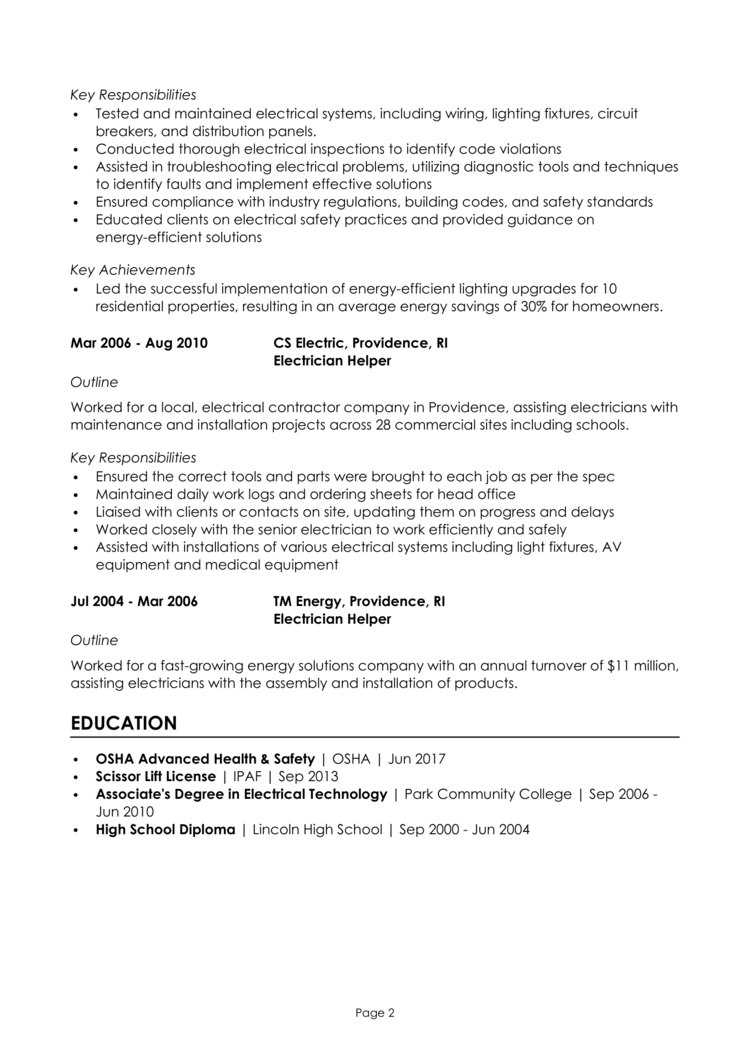 This Electrical Technician resume example shows you the most effective layout for a resume in today's job market, along with the type of content you need to include.
Stick closely to these guidelines as you write your own resume, to boost your chances of getting lots of responses, interviews and job offers.
Now lets dive into the details of how you write your own eye-catching resume…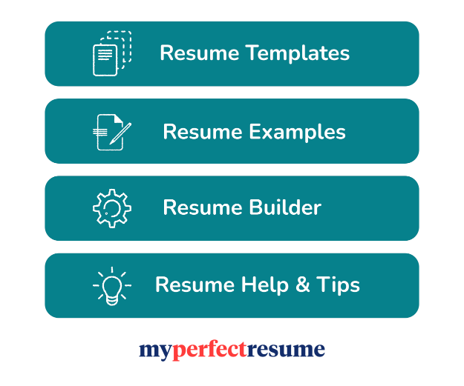 Electrical Technician resume layout and format
Formatting and structuring your resume correctly is key to landing job interviews.
Your resume needs to look attractive, but more importantly it needs to be easy for recruiters and hiring managers to read and digest the information.
These tips will help you to do that: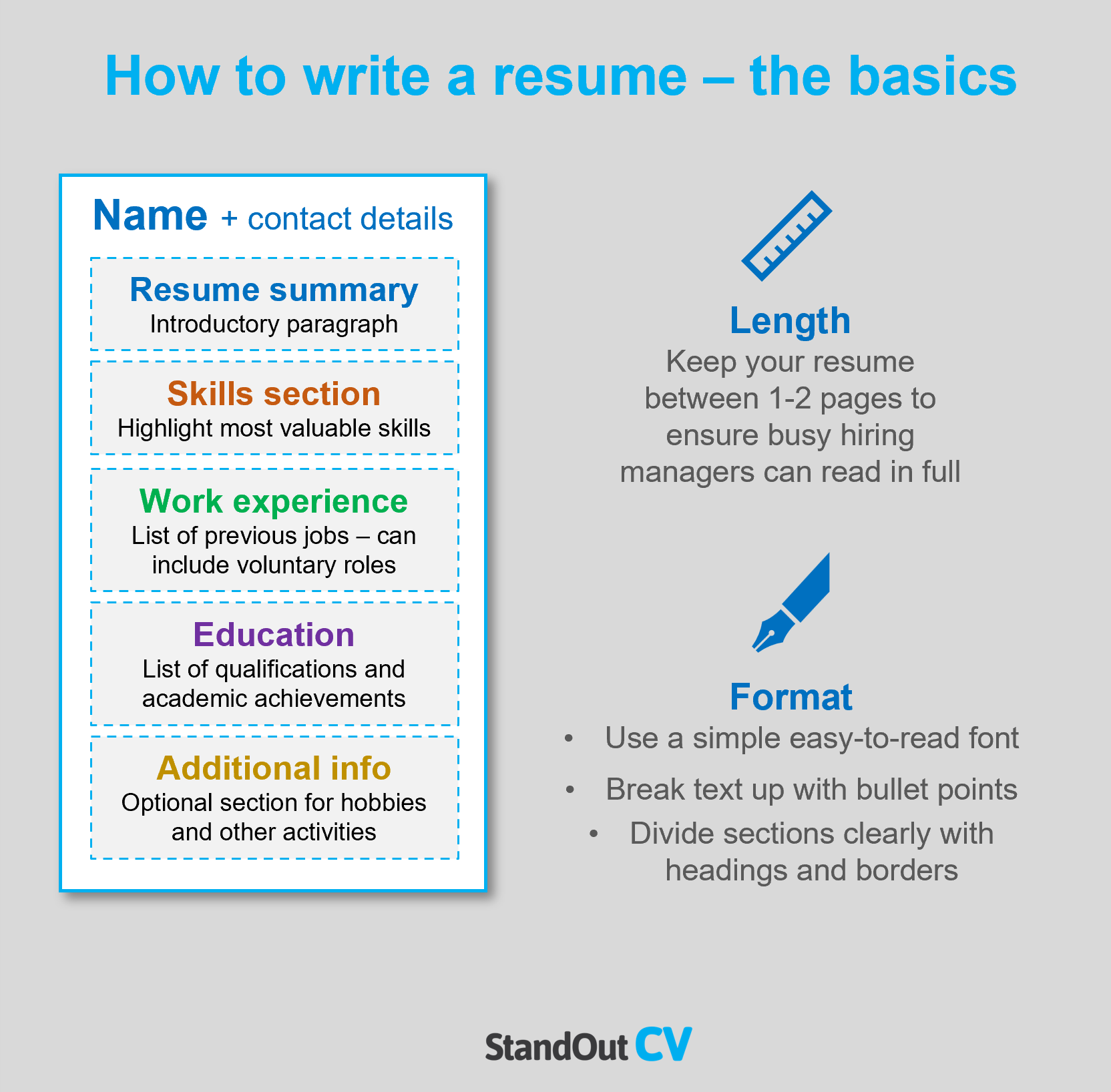 Formatting your resume
Length: Attention spans in recruitment are notoriously short, so keep your resume short and sweet. There's no exact rule for resume length, but aim for 2 pages or less if you want to ensure yours gets read in full.
Font & readability: Readability is the name of the game when it comes to your resume. Ensure yours is a dream to read by using a simple clear font, and breaking the text up with plenty of bullet points and short paragraphs.
Layout: A visually appealing resume is important, but don't forget about functionality. To ensure a functional design, use bold headings and borders to organize the page into clear sections.
Photos: Including a photo on your resume is not obligatory in the United States, but it may be a good idea in some regions and industries where it is customary.
Quick tip: Achieving a professional look for your resume can be difficult and time-consuming. If you want to create an attractive resume quickly, try our partner's Resume Builder and use one of their eye-catching resume templates.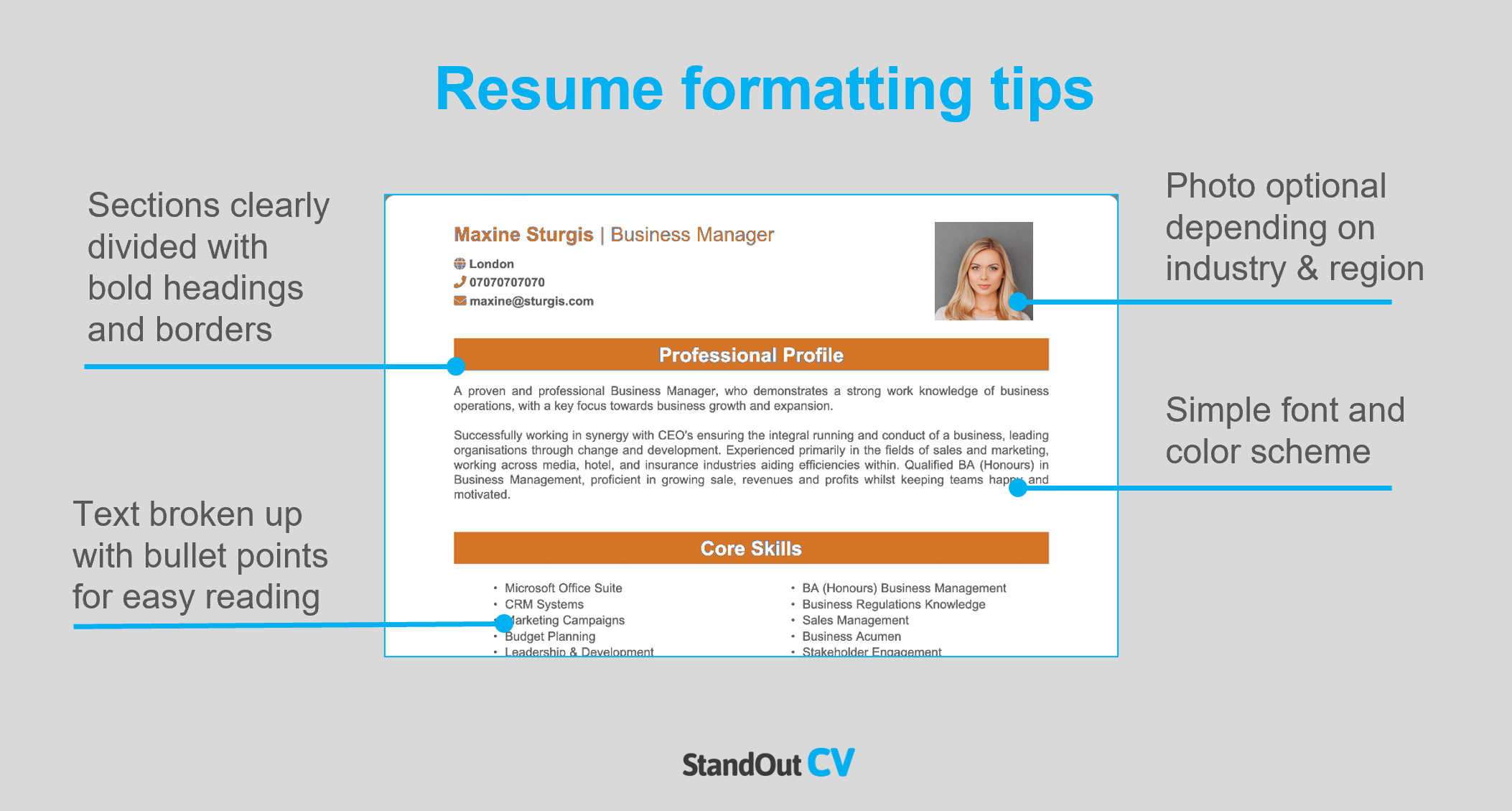 Resume layout
Include the following sections when you write your resume.
Name and contact details – Make it easy for employers to contact you, by putting these at the top.
Resume summary – An intro paragraph sitting at the top of your resume, summarizing the reasons why you should be hired.
Skills section – A short snappy list of your most important skills, that can be quickly digested
Work experience – Reverse chronological list of your previous jobs – voluntary work and college placements can be included if you have no paid experience.
Education – List your qualifications and professional training.
Additional info – An optional section for things like hobbies and interests.
Here's what to add to each section of your Electrical Technician resume.
Contact Details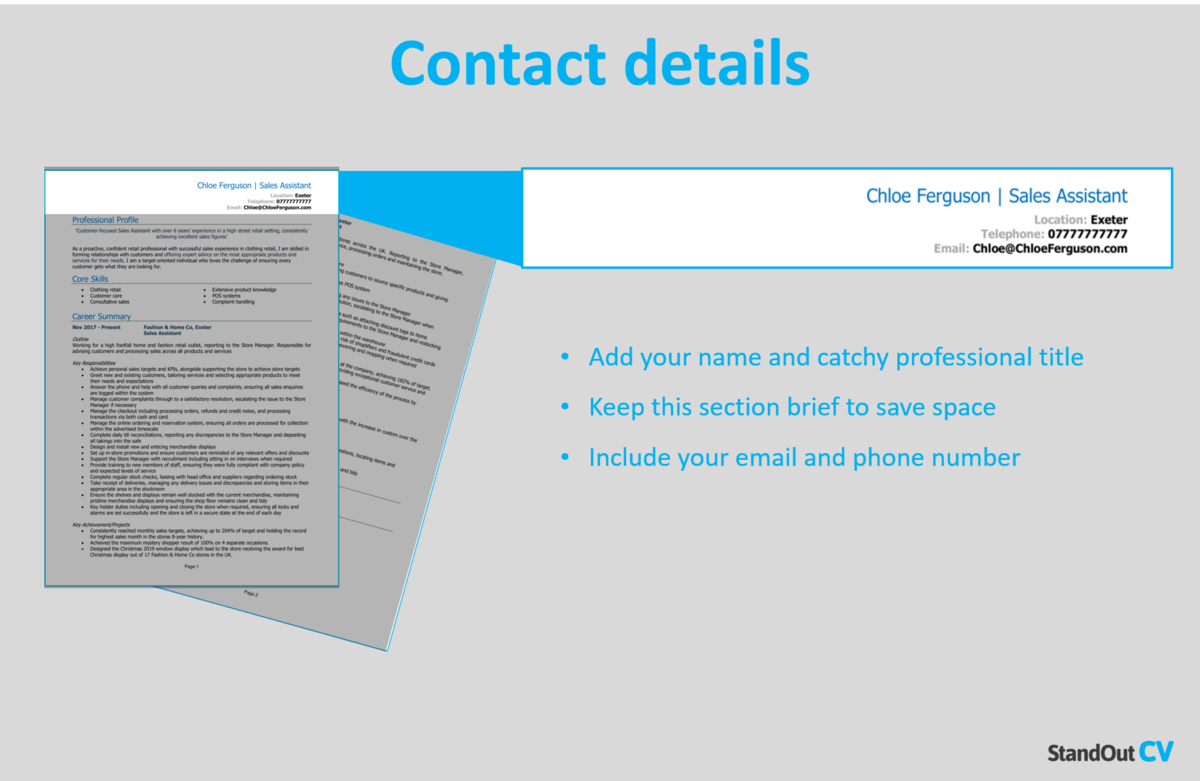 Make it easy for hiring managers to contact you by adding your contact details to the top of your resume.
Keep this section small to save space and include the following.
Name and profession title
Telephone number – Ideally your cell phone so you can answer quickly.
Location – Add your general location such as LA or New York
Email address – Use a professional looking one with no nicknames.
You can add a link to your LinkedIn profile if you have one – you do not need to include personal details like date of birth or marital status.
Electrical Technician Resume Summary
Your resume summary is like an elevator pitch. It's your chance to sell yourself to employers within a short space of time.
Achieve this by summarizing your skills and expertise, whilst highlighting your abilities that closely match the jobs you are aiming for.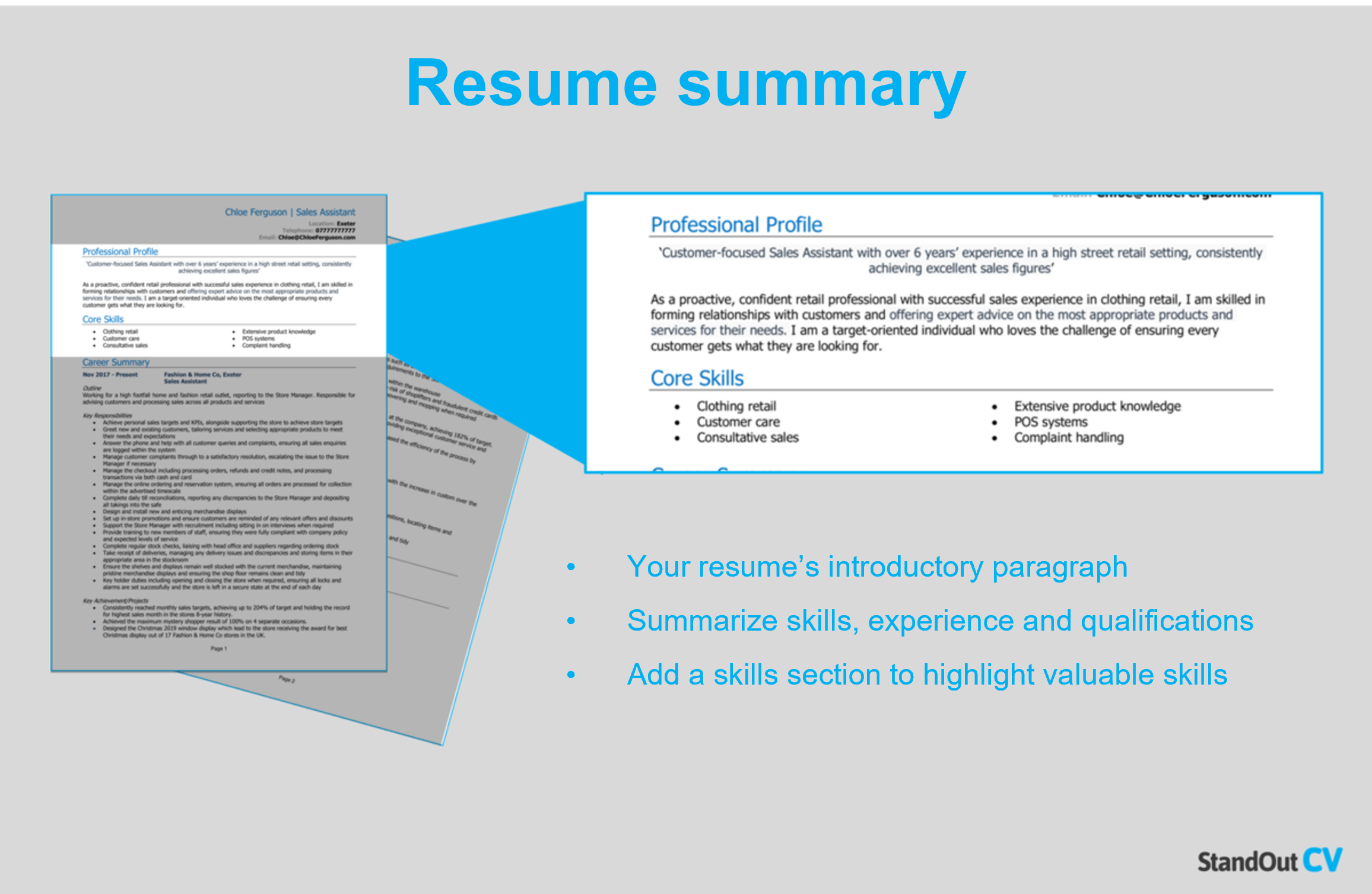 How to create a resume summary that will excite recruiters:
Keep it short: You only have a few seconds to grab a recruiters' attention and make them commit to your resume, so keep your summary between 4 – 7 lines.
Tailor to target jobs: Ensure your profile makes an impact by matching it closely to the requirements of the job description, copying as many key terms as possible.
Avoid using cliches: You might be a "highly motivated go-getter who thinks outside the box" but generic meaningless cliches like that don't tell employers much about you – stick to factual information in your summary.
Electrical Technician resume summary example
Results-driven Electrical Technician with 20 years of experience in electrical maintenance and an associate degree in electrical technology. Highly skilled in electrical troubleshooting, circuit design, and systems installation. Proven track record of ensuring safety compliance and delivering high-quality workmanship. Strong ability to interpret blueprints and execute complex projects with precision.
What to include in your Electrical Technician resume summary?
Summary of your experience: Summarize the type of work you have done in the past and the benefits you have delivered for the organizations you worked at.
Relevant skills: Highlight your skills which are most relevant to Electrical Technician jobs, to ensure that recruiters see your most in-demand skills as soon as they open your resume.
Qualifications: Any qualifications that are important to the Electrical Technician jobs you are applying for, should be mentioned in the summary.
Quick tip: Choose from hundreds of pre-written summaries across all industries, and add one to your resume with one-click in our partner's Resume Builder. All written by recruitment experts and easily tailored to suit your unique skillset and style.
Core skills section
Next, you should create a bullet pointed list of your core skills, formatted into 2-3 columns.
Here, you should focus on including the most important skills or knowledge listed in the job advertisement.
This will instantly prove that you're an ideal candidate, even if a recruiter only has time to briefly scan your resume.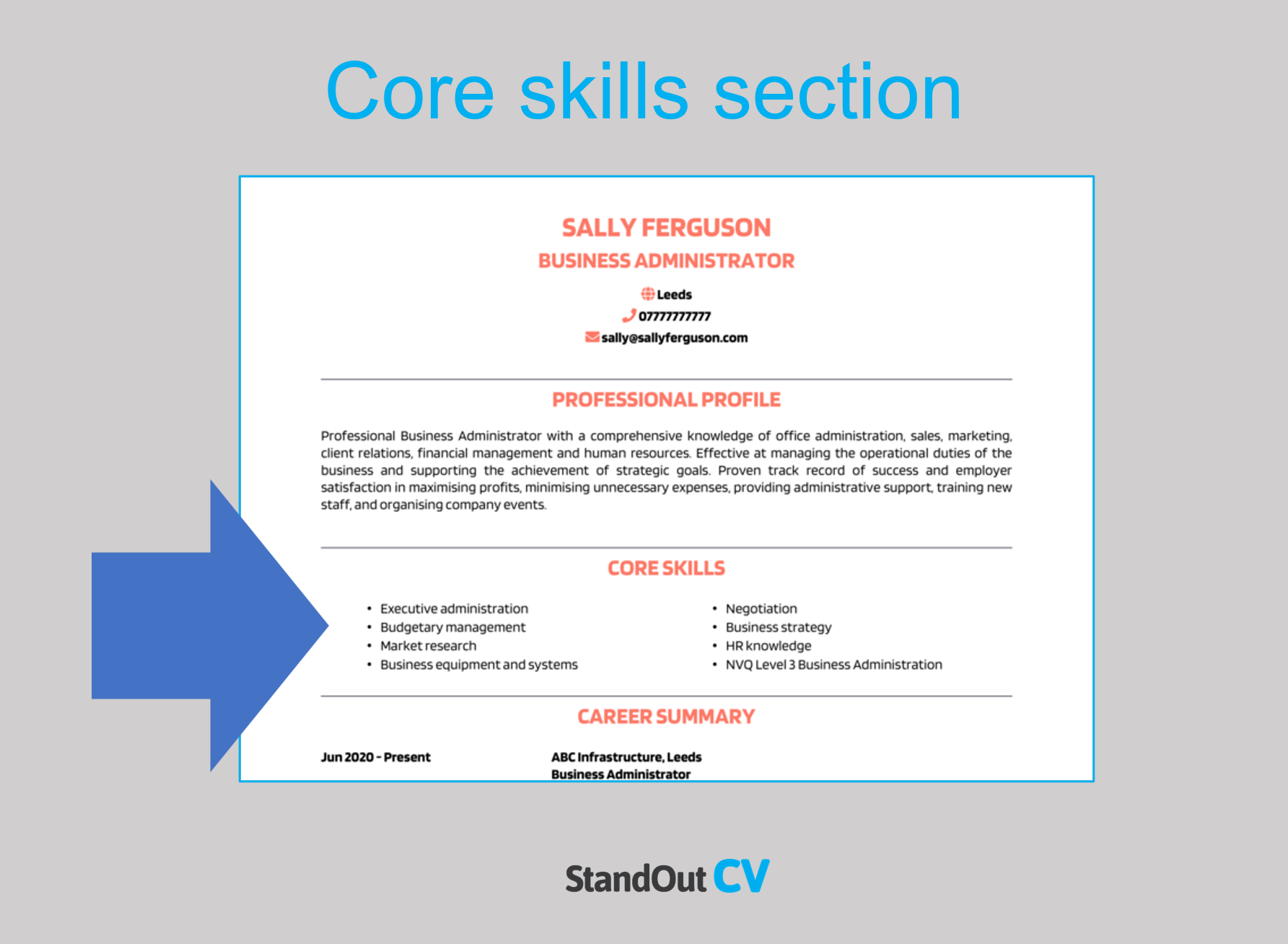 Best skills for your Electrical Technician resume
Electrical Troubleshooting – Identifying and resolving electrical issues in various systems and equipment.
Electrical Wiring – Safely and accurately installing, repairing, and maintaining electrical wiring and circuits.
Electrical Safety – Utilizing knowledge of safety regulations and protocols to prevent electrical hazards and ensure a secure work environment.
Blueprint Reading – Interpreting electrical diagrams and blueprints to understand system layouts and configurations.
Electrical Testing – Using electrical testing equipment to measure voltage, current, and resistance in circuits.
Circuit Design – Designing and implementing electrical circuits for specific applications and functions.
Equipment Calibration – Calibrating and maintaining electrical instruments and devices for accuracy and reliability.
Energy Efficiency – Utilizing energy-saving practices to implement energy-efficient solutions.
Electrical Codes and Standards – Maintaining familiarity with national and local electrical codes to ensure compliance in installations and repairs.
Quick tip: Our partner's Resume Builder contains thousands of in-demand skills for every profession that can be added to your resume in seconds – saving you time and greatly improving your chances of landing job interviews and getting hired.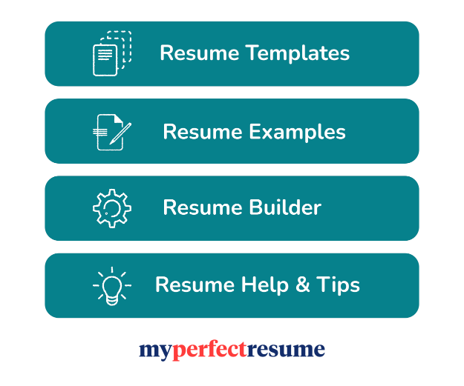 Work experience
So, you've grabbed the recruiters' attention with your summary, now it's time to show them what you're really capable of in your work experience section.
List your previous jobs from current to oldest, showing off the impact you made at each organization.
If you have tons of experience, you should just list the most recent an relevant jobs – but if you have little or no experience, add it all and even consider putting in voluntary work.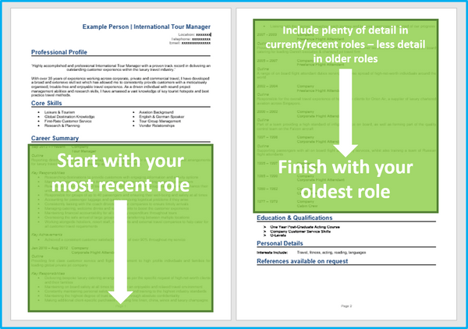 Structuring your jobs
Resume job descriptions contain lots of information, so its crucial to structure them well.
Use the structure below to ensure hiring managers can consume the information easily.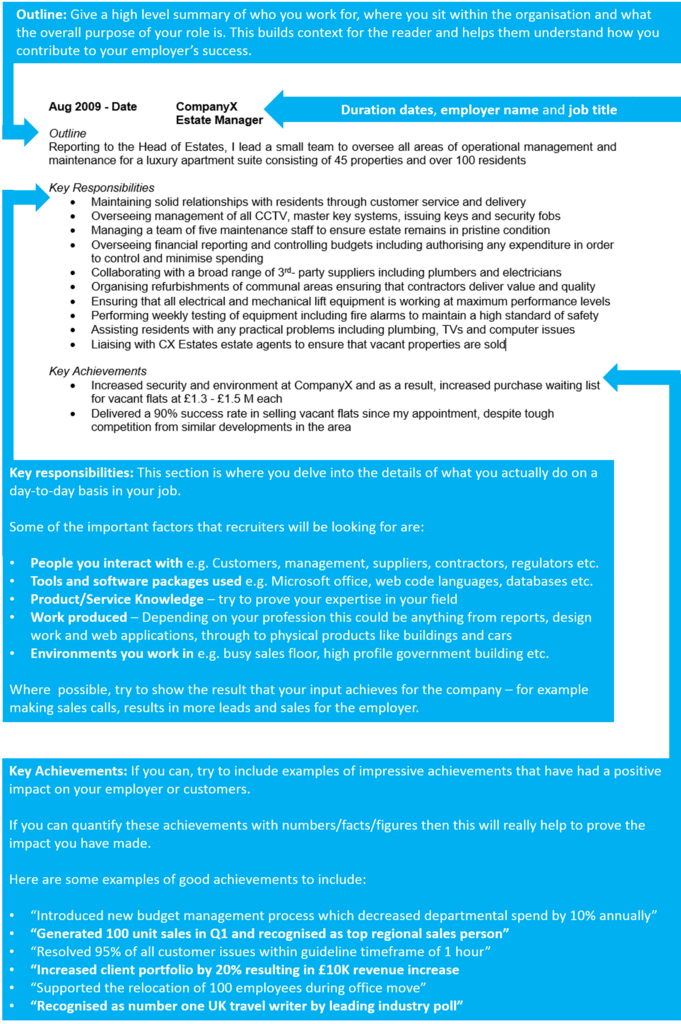 Job outline
Starting each job with a brief summary of the organization, your position within it, and the primary goal of your role can help recruiters quickly understand the context of your work.
Key responsibilities
Next, write up a punchy list of your daily duties and responsibilities, using short bullet points.
Describe how you apply your skills and contribute to the running of the employer's business – highlighting skills which are applicable to your target jobs.
Key achievements
Show employers the value you can bring to them by adding a few achievements to your jobs.
Whether you've saved the company money or improved an internal process, let recruiters know
Add some numbers to give readers a real scale of the impact, e.g. "reduced call wait time by 10%"
Example job for Electrical Technician resume
Outline
Work for a leading textiles manufacturing company, responsible for electrical maintenance and repair of industrial machinery across two large factories in Rhode Island.
Key Responsibilities
Perform regular inspections, troubleshoot electrical issues, and carry out necessary repairs to minimize downtime
Collaborate with cross-functional teams to identify and implement process improvements, enhancing efficiency and productivity
Conduct routine maintenance tasks, including equipment calibration, wiring inspections, and component replacements
Coordinate with external contractors for specialized repairs and installations, ensuring compliance with safety standards
Quick tip: Create impressive job descriptions easily in our partner's Resume Builder by adding pre-written job phrases for every industry and career stage.

Education section
Towards the bottom of your resume, add your education section.
Here you should list your professional qualifications and academic record, such as high school diplomas or college degrees.
If you have lots of work experience, you can keep this section brief (because recruiters will be more interested in your career. If you have little/no experience then you should bulk this section up with plenty of detail.
Additional information
If you have anything else to add which is relevant to the jobs you are applying for, the additional info section is the place to add it.
Perhaps you have a hobby which involves relevant skills, or maybe you have some awards or publications worth mentioning.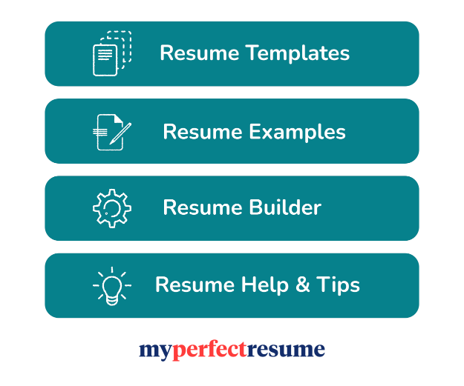 Writing your own winning Electrical Technician resume
By tailoring your resume to the specific job and industry you are targeting and ensuring that it effectively communicates your professional value, you can position yourself as a top candidate for all Electrical Technician positions.
Good luck with your job search!