Whether you're ready to start your career in science, jump into journalism, or get stuck in to graphic design, you need a post-graduate resume that will make you stand out from the crowd.
No matter what industry you're entering, you need to show off your top skills and qualifications – and we can help you do this.
Check out our resume-writing guide below, along with our college graduate resume example.
Contents
| | |
| --- | --- |
| How to write a College Graduate resume | |

College Graduate Resume Example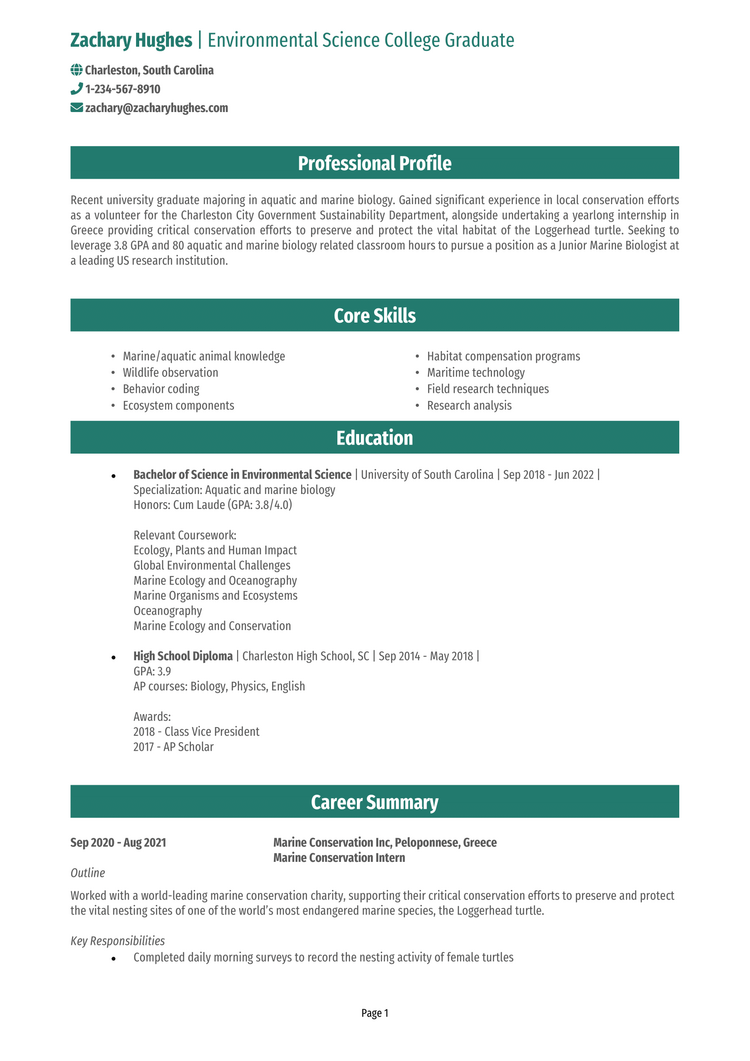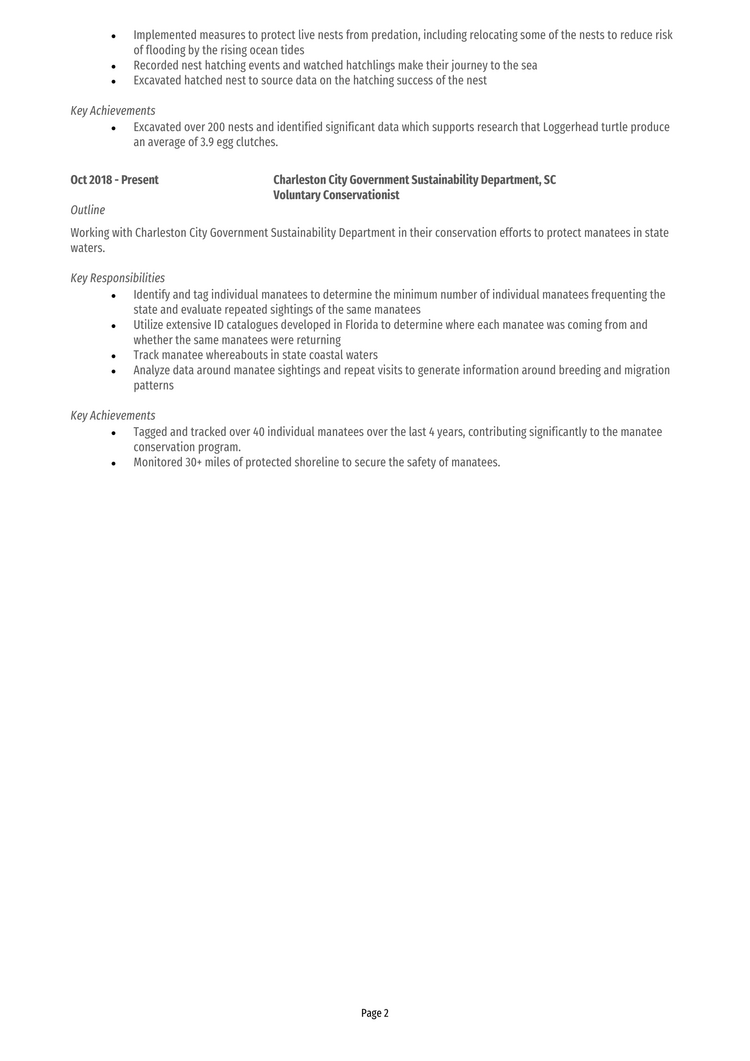 The example College Graduate resume above shows you how a professional resume should look, along with the type of content it should contain.
You'll notice that the information is well organized across the page, and its easy for busy hiring managers to spot the candidate's important skills.
Keep this in mind as you write your own resume.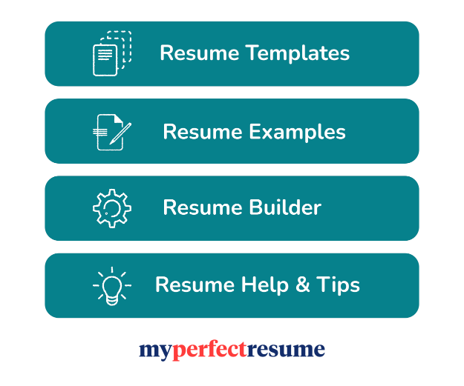 College Graduate resume layout and format
When it comes to holding the attention of recruiting managers, the format and layout of your resume play a key role.
Your resume needs to strike a perfect balance between looking awesome, and being easy for recruiters to read (which is not always easy to achieve)
Use the following formatting tips to get started.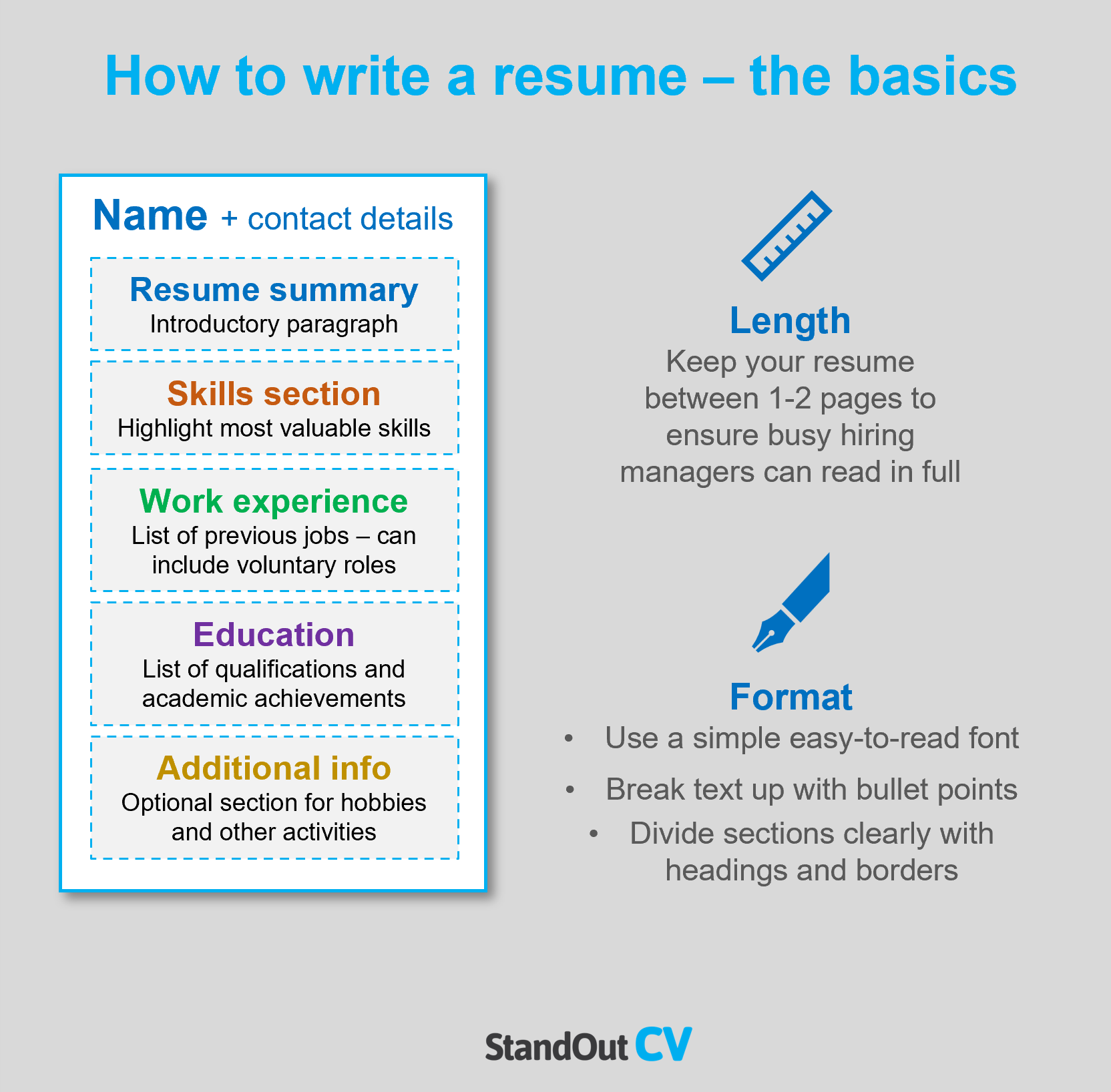 Resume formatting tips
Length: Think that submitting a 10 page resume will impress recruiters? Unfortunately it won't… Even if you've got tons of experience to brag about, recruiters don't have time to read essays, so keep it brief – around 2 pages is the sweet spot.
Font and text: Readability is the name of the game when it comes to your resume. Ensure yours is a dream to read by using a simple clear font, and breaking the text up with plenty of bullet points and short paragraphs.
Design & structure: Go with a resume design that looks good, but also allows for easy reading and navigation for employers. Ensure the page is clearly split up into sections by adding large font headings and dividing borders. Keep the color scheme simple and don't overcrowd the page.
Photos and images: You are not obliged to add a photo to your resume in the USA, but it can be a nice way of adding some life to the document.
Quick tip: Formatting a resume to look professional can be difficult and time-consuming. If you want to create an attractive resume quickly, try our partner's Resume Builder and use one of their eye-catching resume templates.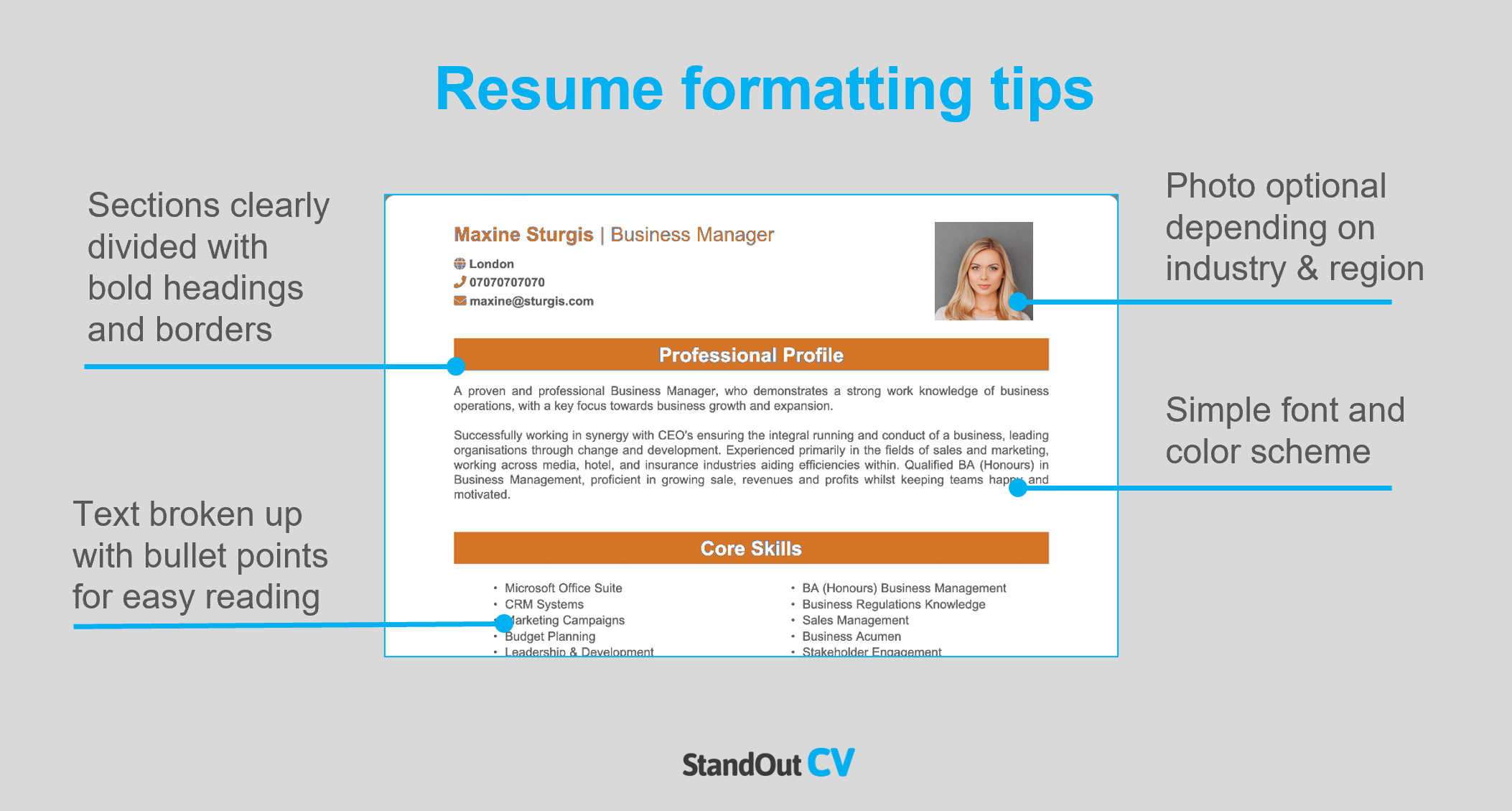 Resume layout
When you write your resume, include the sections below.
Name and contact details – Pop these at the very top to ensure recruiters know how to contact you.
Resume summary – An eye-catching paragraph which summarizes your most valuable attributes – placed near the top of your resume
Skills section – A bullet pointed list of your most in-demand skills, enabling recruiters to see your suitability from a glance.
Work experience – List some or all of your previous jobs in reverse chronological order – voluntary work and college placements can be included if you have no paid experience.
Education – A summary of your professional training and academic qualifications.
Additional info – An optional section for anything that may boost your application, such as relevant hobbies and interests
Now here's exactly what you should include in each of these sections in your resume.
Resume Contact Details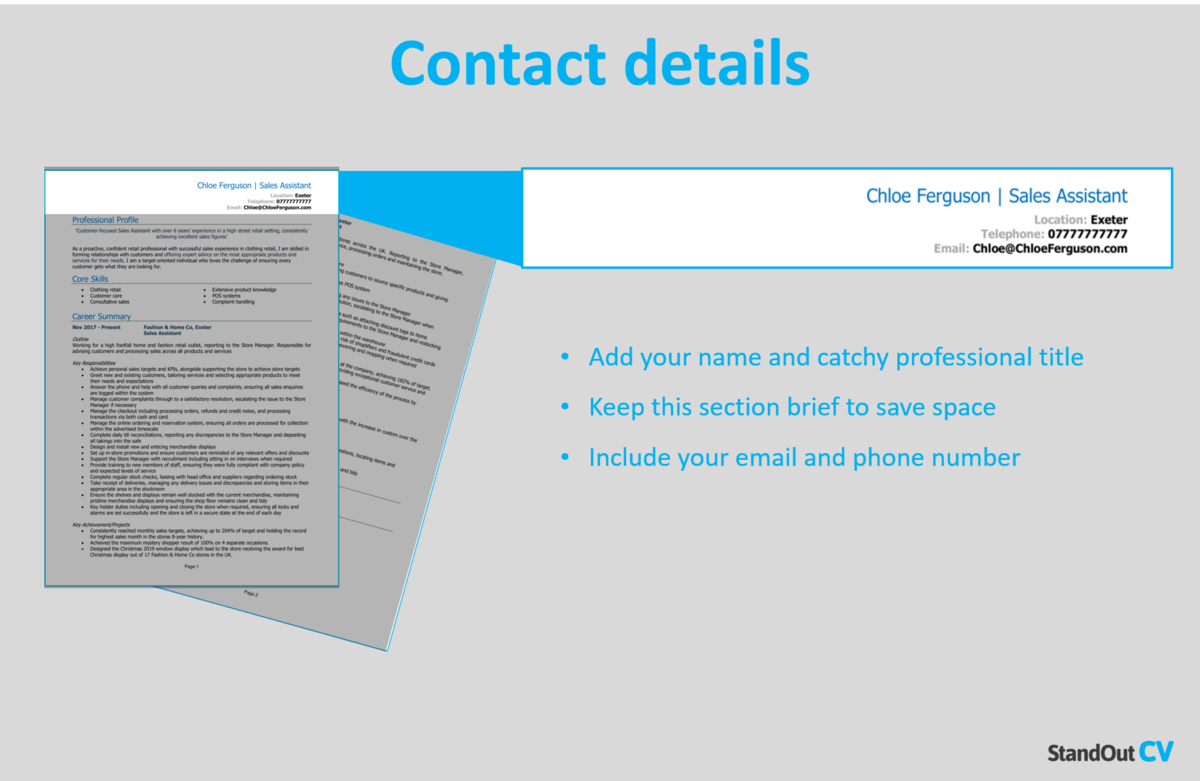 Keep your contact details short to save resume space and include the following.
Name and profession title
Cell phone number
Location – Add your local area such as Silicon Valley or New York, unless you are looking for work in a different location
Email address – Keep it professional and don't use an old address that you thought was cool in high school, but now looks a bit embarrassing.
You can add a link to your LinkedIn profile if you have one – you do not need to include personal details like date of birth or marital status.
College Graduate Resume Summary
Your resume summary is like an elevator pitch. It's your chance to sell yourself to employers within a short space of time.
Achieve this by summarizing your skills and expertise, whilst highlighting your abilities that closely match the jobs you are aiming for.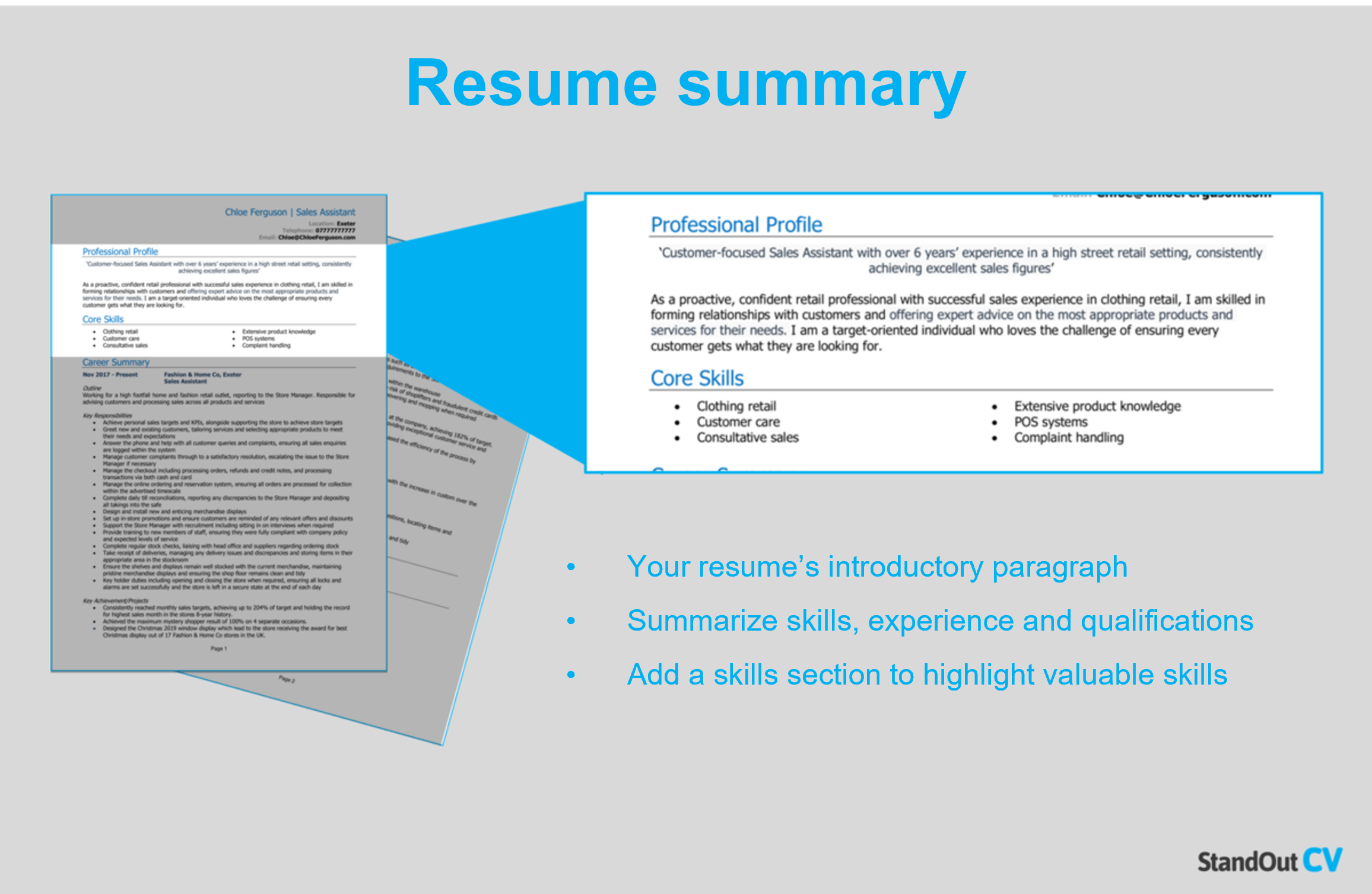 Tips for creating an strong resume summary:
Keep it brief: Aim for a short punchy paragraph of 4-7 lines. This is just enough info to showcase why you'd make the perfect hire, without going into excessive detail and overwhelming busy recruiters at such an early stage in the resume.
Tailor it: Tailor your resume to your target jobs by studying the job description and adding as many matching skills as you can.
Avoid cliches: You may be a "team player who always give 110%" but generic phrases don't tell employers much about you in reality – stick to factual information.
Example resume summary for College Graduate
Recent university graduate majoring in aquatic and marine biology. Gained significant experience in local conservation efforts as a volunteer for the Charleston City Government Sustainability Department, alongside undertaking a yearlong internship in Greece providing critical conservation efforts to preserve and protect the vital habitat of the Loggerhead turtle. Seeking to leverage 3.8 GPA and 80 aquatic and marine biology related classroom hours to pursue a position as a Junior Marine Biologist at a leading US research institution.
What to include in your College Graduate Resume summary?
Summary of professional experience: What type of organizations have you worked at? What types of roles have you done and what have you contributed to previous employers?
Relevant skills: Scatter your most in-demand College Graduate skills through your summary to ensure they are noticed quickly by hiring managers.
Essential qualifications: If your job requires any qualifications such as a professional course or a college degree, mention it briefly in your summary.
Quick tip: Choose from hundreds of pre-written summaries across all industries, and add one to your resume with one click in our partner's Resume Builder. All written by our recruitment experts and easily tailored to suit your unique skillset.
Core skills section
Sitting just underneath your resume summary, your core skills section gives recruiters 4-10 of your most in-demand skills in just a glance.
As College Graduate jobs may get hundreds of applications, this is a great way to stand out and quickly grab hiring managers' attention.
It should be made up of 2-3 columns of bullet points and highlight attributes that are hyper-relevant to the jobs you are aiming for.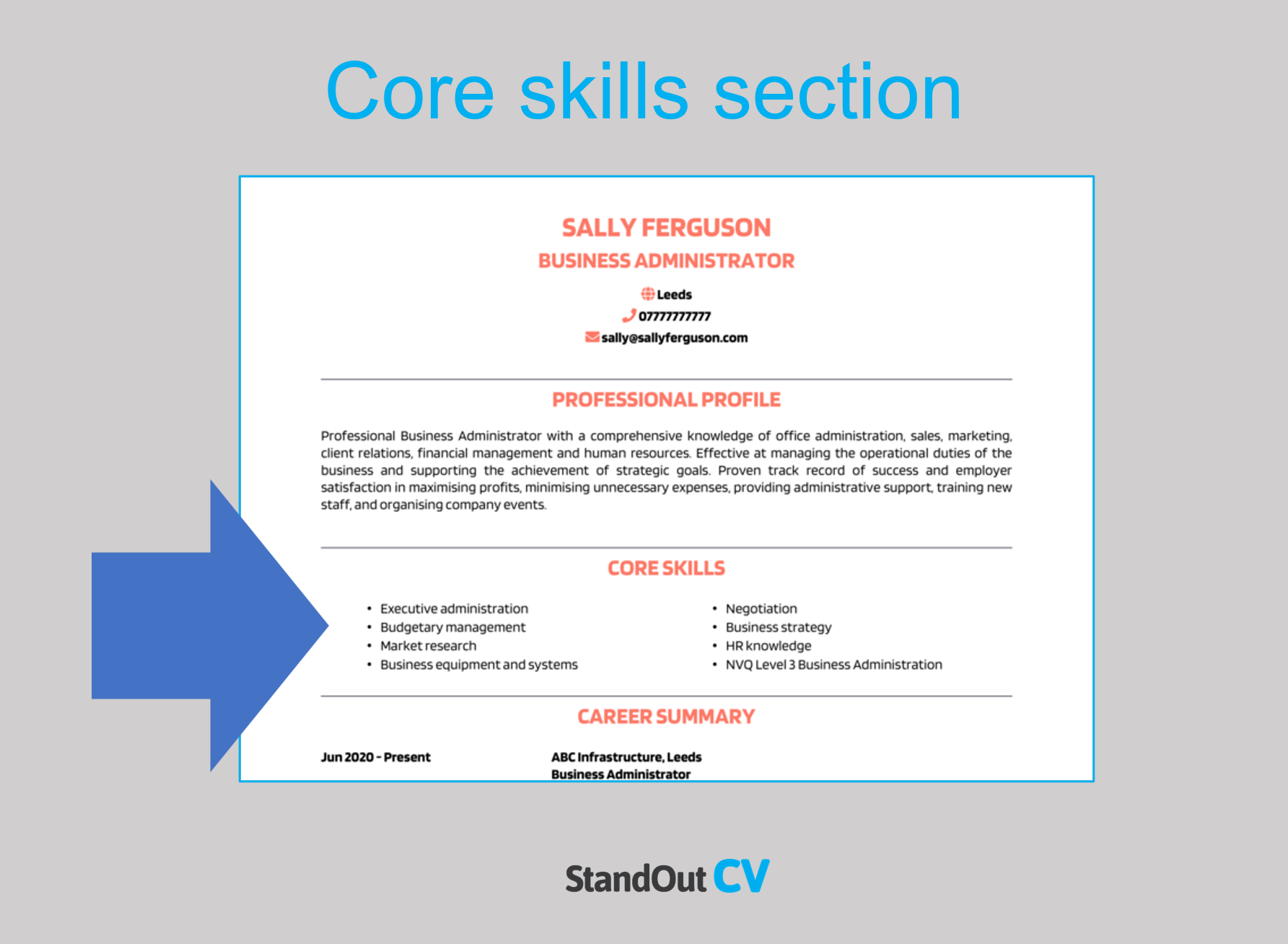 Best skills for your College Graduate resume
Communication – Being clear, concise, and focused, and being able to tailor your message for the audience and listening to the views of others.
Teamwork – Being able to work with others to work towards a common company goal.
Marketing – Using techniques and concepts to gain interest in the company's products and services.
Problem solving – Taking a logical and analytical approach to solving problems and resolving issues, evidencing that you can approach problems from different angles.
Organization – Prioritizing, working efficiently and productively, and managing time well, evidencing how you decide what is important to focus on and get done, and how you go about meeting deadlines.
Quick tip: Our partner's Resume Builder contains thousands of in-demand skills for every profession that can be added to your resume in seconds – saving you time and greatly improving your chances of landing job interviews.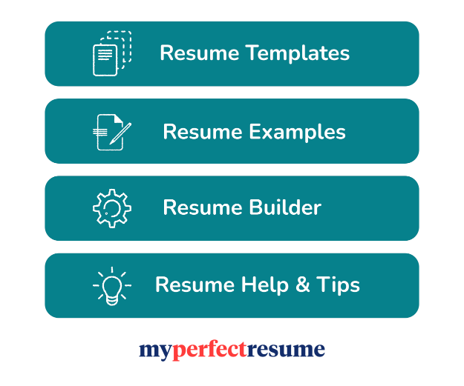 Work experience section
Now that you've reeled recruiters in with your awesome summary, it's time to delve into your work experience.
Here you'll list your previous jobs (starting with your most recent and working backward) and showcase how you apply your skills in the workplace.
Provide lots of detail in recent jobs, and less in older roles.
If you have no relevant paid experience, you can include voluntary work and placements – but if you have lots of experience, you can leave out some of the really old jobs.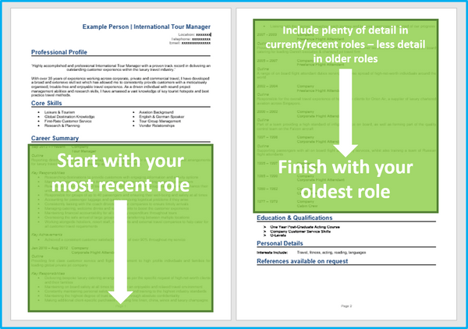 Structuring your job descriptions
Without a good structure, your job description can look messy and overwhelming to anyone reading them.
Make it easy for recruiters to read your work experience by structuring your roles like this.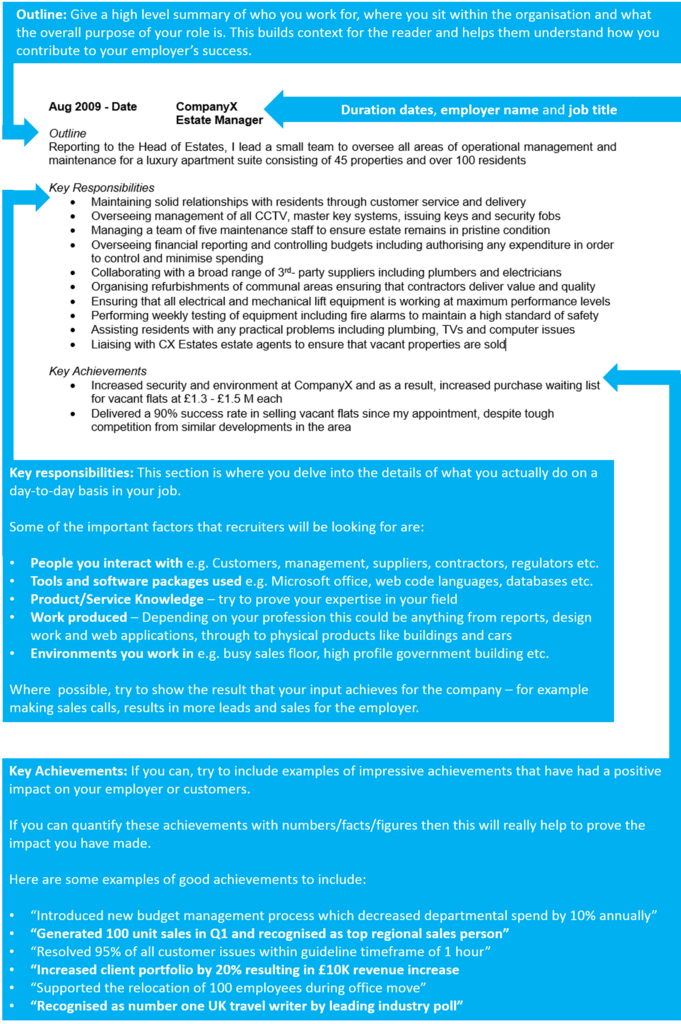 Job outline
Kick off each role with a high-level overview to summarize the focus of the job, what the organization/department does, and how you fit into the bigger picture.
Key responsibilities
Next, write up a punchy list of your daily duties and responsibilities, using short bullet points.
Describe how you apply your skills and contribute to the running of the employer's business – highlighting skills which are applicable to your target jobs.
Key achievements
Show employers the value you can bring to them by adding a few achievements to your jobs.
Whether you've saved the company money or improved an internal process, let recruiters know
Add some numbers to give readers a real scale of the impact, e.g. "reduced call wait time by 10%"
Example job for College Graduate resume
Outline
Worked for a world-leading technology provider at their Austin Head Office. Responsible for supporting the existing team with business-critical projects, using analytical rigor to drive outstanding results for the business.
Key Responsibilities
Analyzed existing business processes and created and updated business process documentation
Generated ideas around how to improve business performance and efficiency
Performed quantitative and qualitative analysis to evaluate solutions to solve business problems
Analyzed, developed, and executed company strategies to optimise revenue and KPIs
Quick tip: Create impressive job descriptions easily in our partner's Resume Builder by adding pre-written job phrases for every industry and career stage.

Education resume section
Near the end of your resume add your education section.
Experienced candidates should keep it brief and focus on professional qualifications – and junior candidates can include high school diplomas, college degrees etc.
Additional info for your resume
Any other info that didn't fall into any of the previous sections can be added here.
If you have hobbies that are related to your profession or any awards or publications – add them here.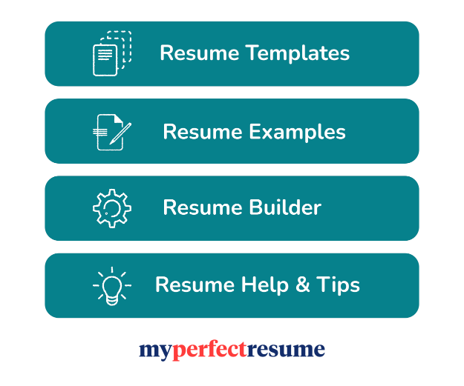 Writing your College Graduate resume
A winning College Graduate resume should look great, read well, and sell your skillset to hiring managers.
If you follow the steps above, you should be able to bag yourself a top job in no time.
And don't forget you can use our partner's Resume Builder if you want to save time and ensure your resume contains the very best content.
Good luck with your job search!