You love being there to help patients with cosmetic procedures, whether that's solving medical issues or simply helping to boost their self-confidence.
But in order to land your next nursing position, you need your resume to be as good as your bedside manner.
Well, we can help you to inject some life into your application with our step-by-step writing guide below. Complete with an aesthetic nurse resume example to inspire you.
Contents
| | |
| --- | --- |
| How to write a Aesthetic Nurse resume | |

Aesthetic Nurse Resume Example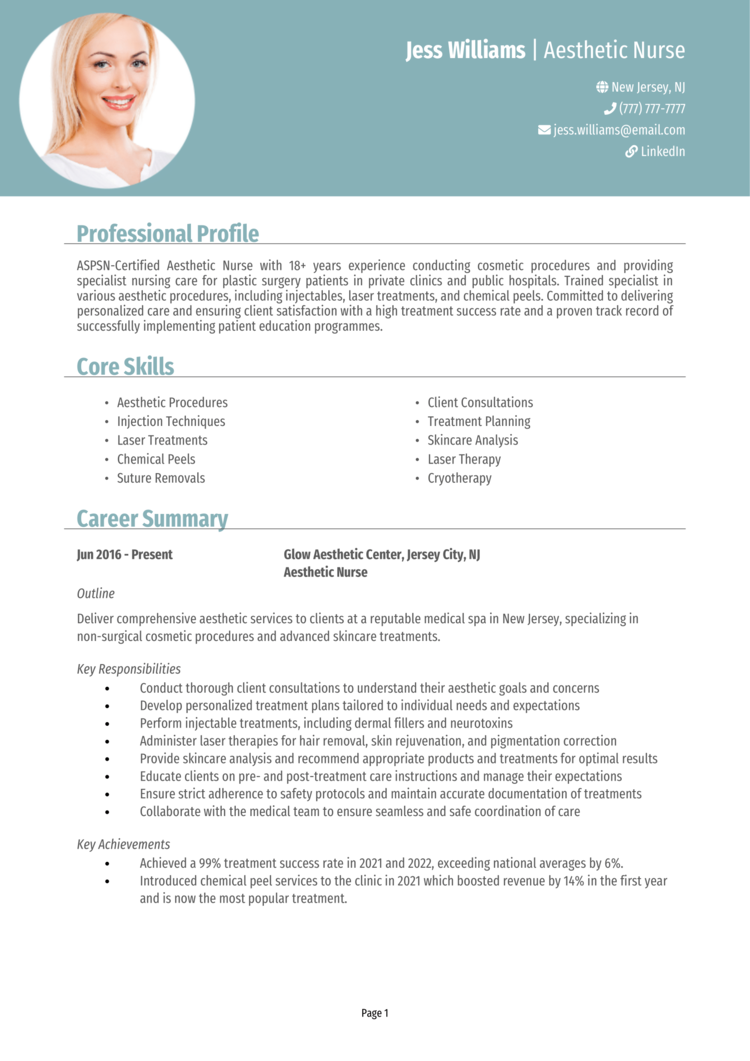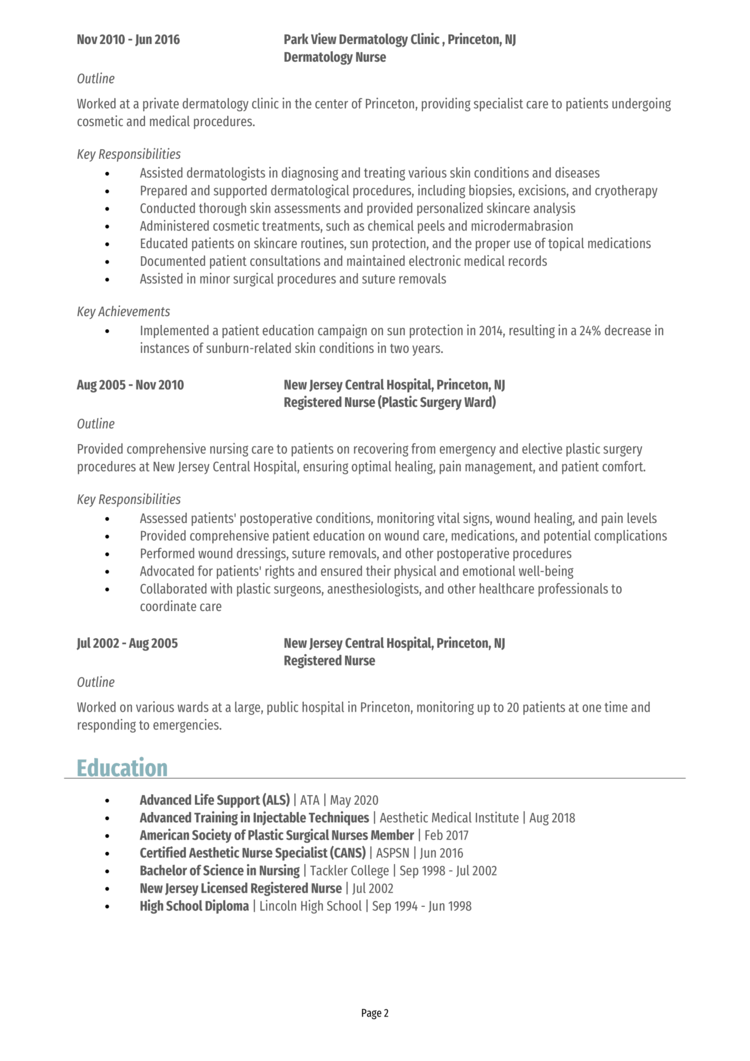 This example Aesthetic Nurse resume is well-structured to provide a pleasant reading experience for recruiters, and contains all of the crucial information they want to see.
The rest of the guide will show you exactly how you can achieve this in your own resume.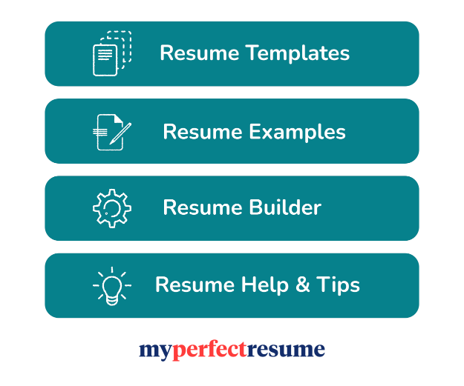 Aesthetic Nurse resume layout and format
When it comes to holding the attention of recruiting managers, the format and layout of your resume play a key role.
Your resume needs to strike a perfect balance between looking awesome, and being easy for recruiters to read (which is not always easy to achieve)
Use the following formatting tips to get started.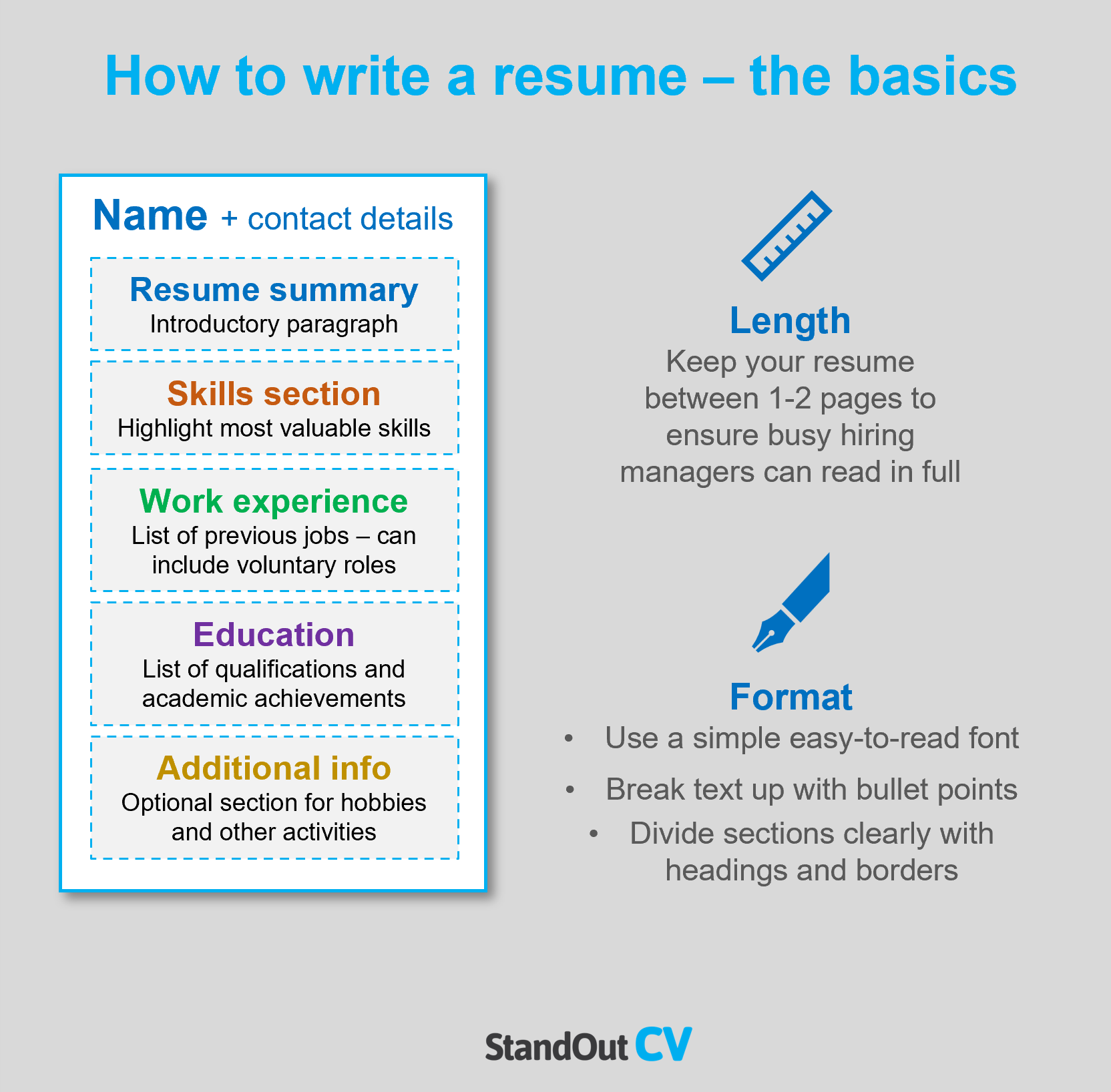 Formatting your resume
Length: As recruiters have a limited amount of time to review each resume they see, keep your resume to 2 pages or less to increase the chances of it being thoroughly reviewed.
Font & readability: Simplicity and a pleasant reading experience are crucial if you want to highlight your most valuable skills to recruiters. Use a clear font (avoid fancy ones) and break up the text in your resume with bullet points to ensure information can be easily consumed.
Layout & Structure: Hiring managers should be able to skim through your resume easily and pinpoint the information they want quickly. To help them do this, organize the page into clear sections with bold headings and dividing borders. The design should be clutter-free and professional-looking, with a calm color scheme.
Photos: You are not obliged to add a photo to your resume in the USA, but it can be a nice way of adding some life to the document.
Quick tip: Achieving a professional look for your resume can be difficult and time-consuming. If you want to create an attractive resume quickly, try our partner's Resume Builder and use one of their eye-catching resume templates.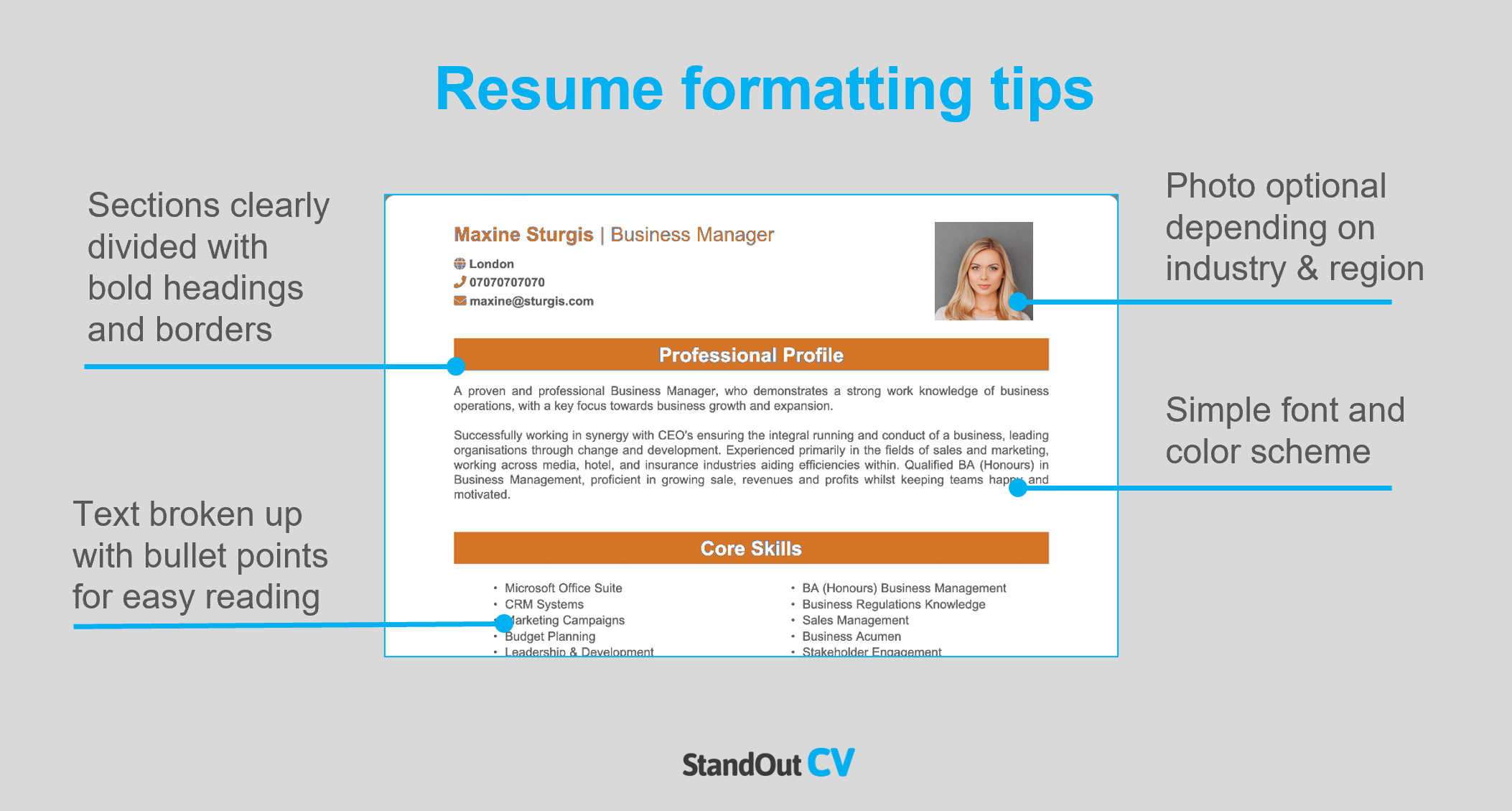 Resume layout
Add the following sections when you write your resume.
Name and contact details – Add to the very top of your resume to introduce yourself and make it super-easy for recruiters to get in touch.
Resume summary – Reel hiring managers in with an "elevator pitch" style paragraph which sums up your suitability for the job.
Skills section – A short and sharp list of your most important skills, that can be quickly skim-read.
Work experience – List your previous jobs (from newest to oldest) detailing the skills learnt and applied in each.
Education – List your qualifications and professional training.
Additional info – If it helps your application, you can add an extra section for things like hobbies and interests.
Here's what to include in each part of your resume.
Contact Details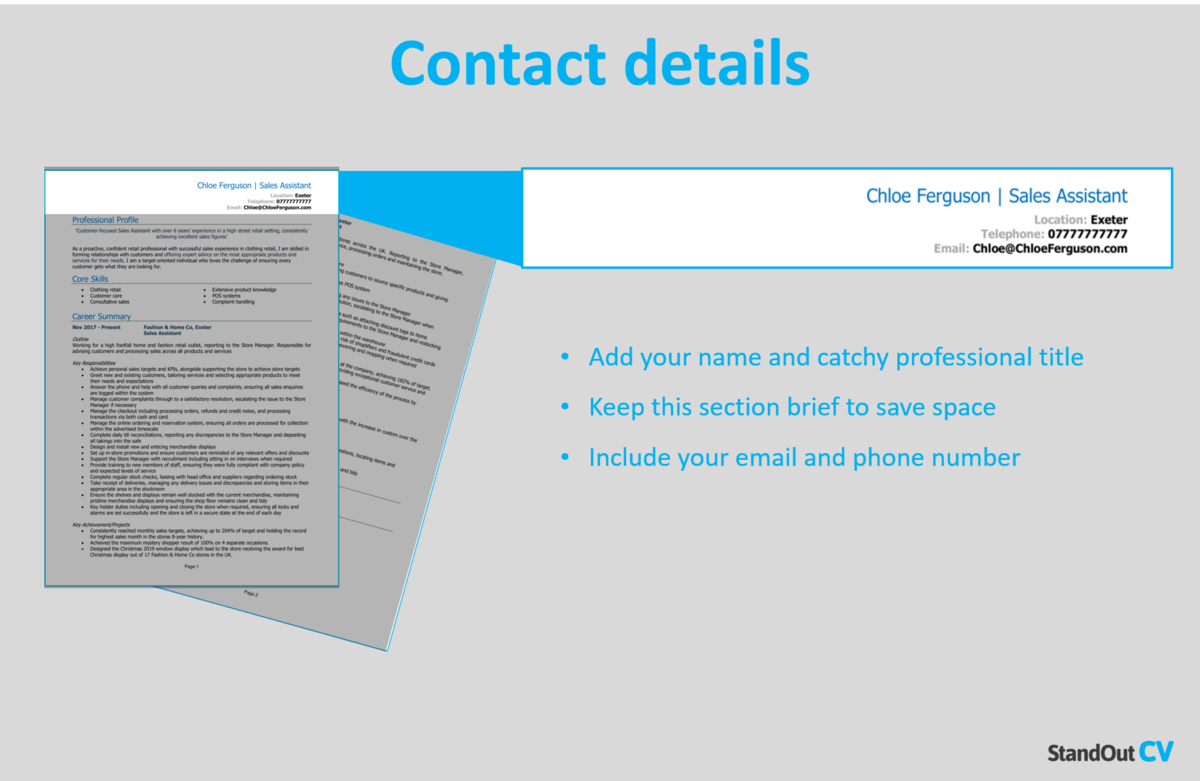 Make it easy for hiring managers to contact you by adding your contact details to the top of your resume.
Keep this section small to save space and include the following.
Name and profession title
Telephone number – Ideally your cell phone so you can answer quickly.
Location – Add your general location such as LA or New York
Email address – Use a professional looking one with no nicknames.
You can add a link to your LinkedIn profile if you have one – you do not need to include personal details like date of birth or marital status.
Aesthetic Nurse Resume Summary
Grab the attention of recruiters right away by including a compelling summary at the top of your resume that summarizes your most valuable skills and experience.
This brief yet impactful section enables you to demonstrate why you're the best candidate for the job and convince recruiters to keep reading.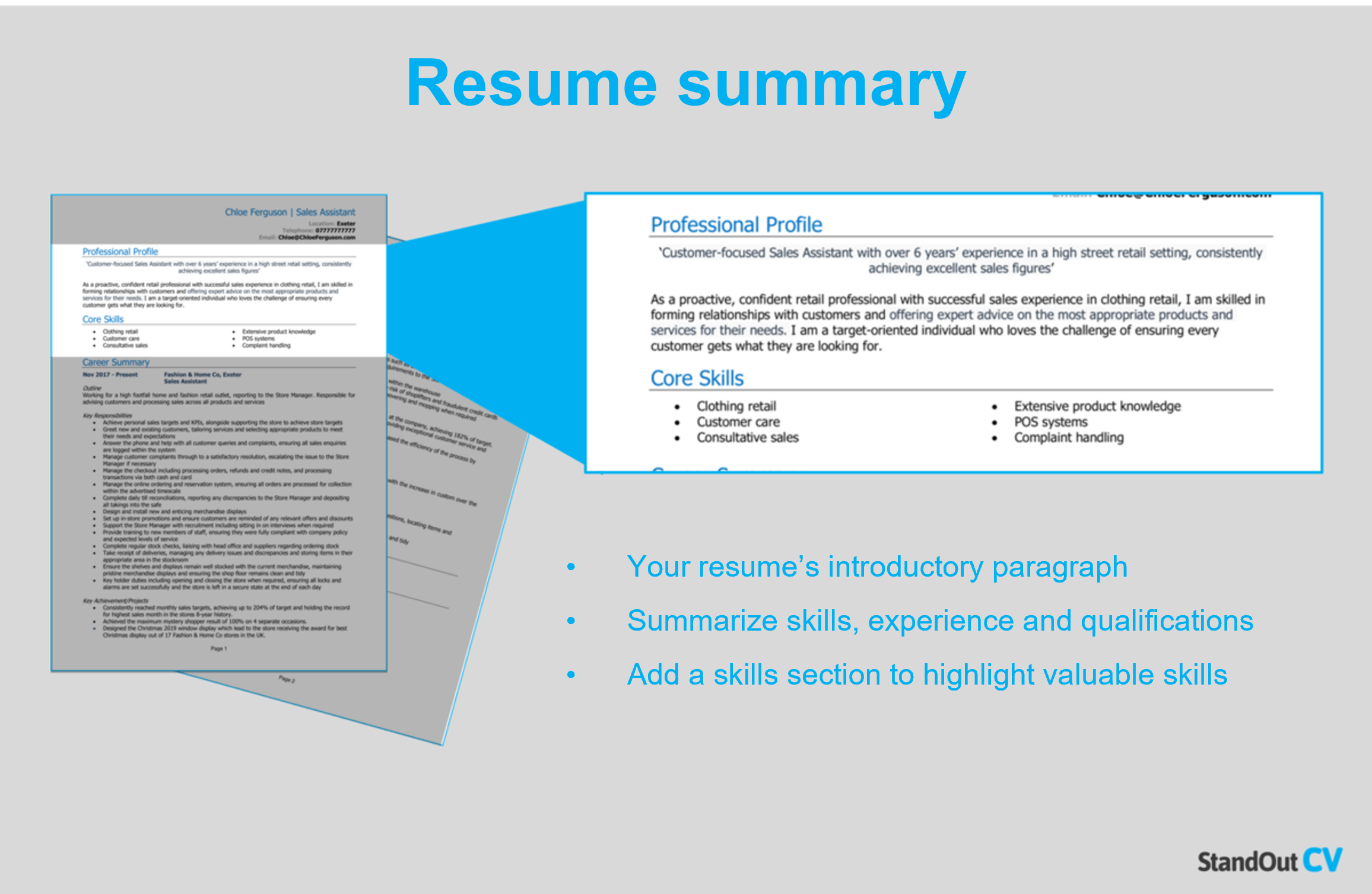 How to create a resume summary that will excite recruiters:
Keep it short: You only have a few seconds to grab a recruiters' attention and make them commit to your resume, so keep your summary between 4 – 7 lines.
Tailor to target jobs: Optimize your summary to match the requirements of your target jobs, by mirroring the key words from the job description as closely as possible.
Avoid using cliches: To capture the attention of recruiters you must provide factual information, such as hard skills and qualifications, and avoid using empty phrases like "Go-getter who thinks outside the box."
Aesthetic Nurse resume summary example
ASPSN-Certified Aesthetic Nurse with 18+ years' experience conducting cosmetic procedures and providing specialist nursing care for plastic surgery patients in private clinics and public hospitals. Trained specialist in various aesthetic procedures, including injectables, laser treatments, and chemical peels. Committed to delivering personalized care and ensuring client satisfaction with a high treatment success rate and a proven track record of successfully implementing patient education programmes.
What to include in your Aesthetic Nurse resume summary?
Summary of your experience: Briefly describe the work you have performed in the past and the contributions you have made to the organizations you have worked for.
Relevant skills: Scatter your most in-demand Aesthetic Nurse skills through your summary to ensure they are noticed quickly by hiring managers.
Qualifications: Any qualifications that are important to the Aesthetic Nurse jobs you are applying for, should be mentioned in the summary.
Quick tip: Choose from hundreds of pre-written summaries across all industries, and add one to your resume with one-click in our partner's Resume Builder. All written by recruitment experts and easily tailored to suit your unique skillset and style.
Core skills section
Next, you should create a bullet pointed list of your core skills, formatted into 2-3 columns.
Here, you should focus on including the most important skills or knowledge listed in the job advertisement.
This will instantly prove that you're an ideal candidate, even if a recruiter only has time to briefly scan your resume.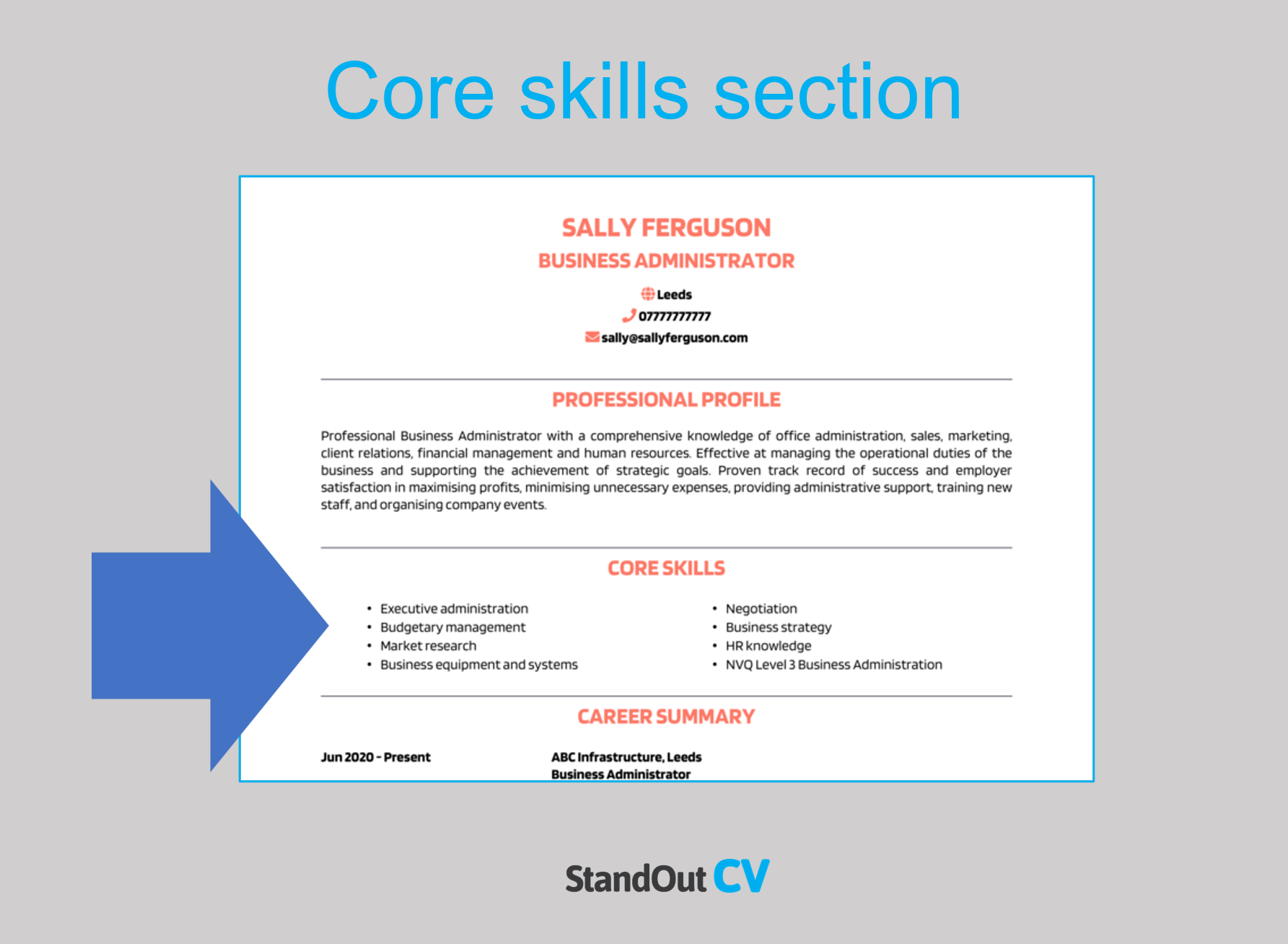 Best skills for your Aesthetic Nurse resume
Injection Techniques – Administering various aesthetic injectables, such as Botox and dermal fillers, with precision and knowledge of injection techniques.
Facial Anatomy Knowledge – Utilizing knowledge of facial anatomy, including muscles, nerves, and blood vessels, to ensure safe and effective treatment outcomes.
Skincare Assessment and Analysis – Assessing skin conditions and analyzing individual needs to develop personalized treatment plans and recommend appropriate skincare products.
Laser and Light Therapies – Performing laser and light-based treatments, such as laser hair removal, photofacials, and skin rejuvenation, and understanding the proper use and safety protocols.
Patient Education – Educating patients about aesthetic procedures, treatment options, expected outcomes, and post-treatment care to ensure informed decision-making and compliance.
Patient Assessment and Consultation – Conducting comprehensive patient assessments, including medical history, skin evaluation, and aesthetic goals, to determine suitable treatment plans.
Adverse Event Management – Managing and addressing potential adverse events or complications that may arise from aesthetic procedures, including recognizing warning signs and taking appropriate action.
Infection Control and Sterilization – Adhering to strict infection control protocols, including proper sterilization techniques, to maintain a safe and hygienic environment.
Medical Record Documentation – Accurately documenting patient information, treatment details, and progress in medical records to ensure proper record-keeping and continuity of care.
Quick tip: Our partner's Resume Builder contains thousands of in-demand skills for every profession that can be added to your resume in seconds – saving you time and greatly improving your chances of landing job interviews and getting hired.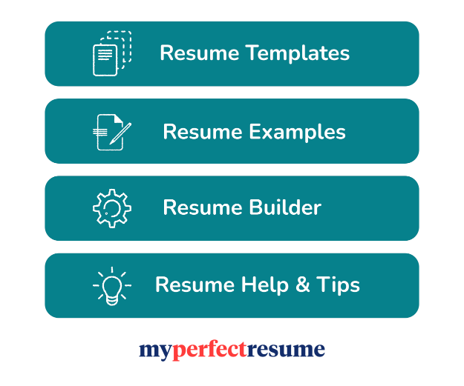 Work experience
So, you've grabbed the recruiters' attention with your summary, now it's time to show them what you're really capable of in your work experience section.
List your previous jobs from current to oldest, showing off the impact you made at each organization.
If you have tons of experience, you should just list the most recent an relevant jobs – but if you have little or no experience, add it all and even consider putting in voluntary work.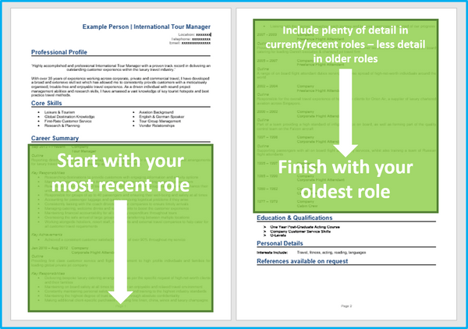 Structuring your jobs
It's easy to overwhelm readers when writing about a job you have been doing for years or even months.
Break the information up like this to keep it simple for recruiters to understand.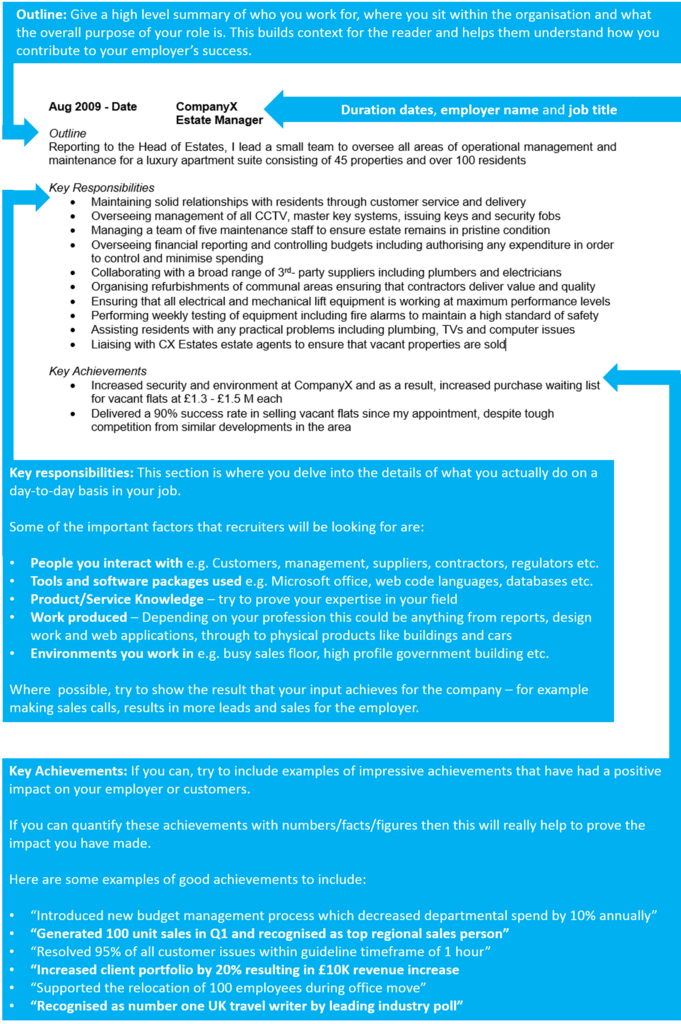 Job outline
Each role description should begin with a qucik summary of the job and company, along with how the job fits into the strucuture of the organization.
Key responsibilities
List your notable responsibilities in short sharp bullet points to demonstrate your input and how you contributed to the organization's success.
Highlight the skills that are most important to the roles you are applying for.
Key achievements
Show employers the value you can bring to them by adding a few achievements to your jobs.
Whether you've saved the company money or improved an internal process, let recruiters know
Add some numbers to give readers a real scale of the impact, e.g. "reduced call wait time by 10%"
Example job for Aesthetic Nurse resume
Outline
Deliver comprehensive aesthetic services to clients at a reputable medical spa in New Jersey, specializing in non-surgical cosmetic procedures and advanced skincare treatments.
Key Responsibilities
Conduct thorough client consultations to understand their aesthetic goals and concerns
Develop personalized treatment plans tailored to individual needs and expectations
Perform injectable treatments, including dermal fillers and neurotoxins
Administer laser therapies for hair removal, skin rejuvenation, and pigmentation correction
Quick tip: Create impressive job descriptions easily in our partner's Resume Builder by adding pre-written job phrases for every industry and career stage.

Education section
Nearing the end of your resume, your education/qualifications section should be added.
In a well-structured list, add all of your qualifications and certifications that qualify you to perform a typical Aesthetic Nurse role.
If you have plenty of work experience, keep this section brief – if not, add lots of detail to make up for your lack of experience.
Additional information
If you have anything else to add which is relevant to the jobs you are applying for, the additional info section is the place to add it.
Perhaps you have a hobby which involves relevant skills, or maybe you have some awards or publications worth mentioning.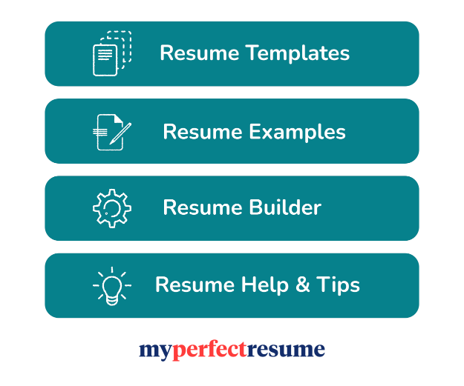 Writing your own winning Aesthetic Nurse resume
By tailoring your resume to the specific job and industry you are targeting and ensuring that it effectively communicates your professional value, you can position yourself as a top candidate for all Aesthetic Nurse positions.
Good luck with your job search!