When you're looking to secure a role in finance, your CV is your first impression, so it needs to be strong.
Engaging recruiters and enticing them to interview you requires a visually pleasing CV that highlights your in-demand skills.
The below guide which contains two finance CV examples, will show you exactly how to produce your own attention-grabbing CV and land that dream job.
Contents
Structuring and formatting your CV
Writing your CV profile
Detailing work experience
Your education
Vital skills for a Finance CV

Finance Manager CV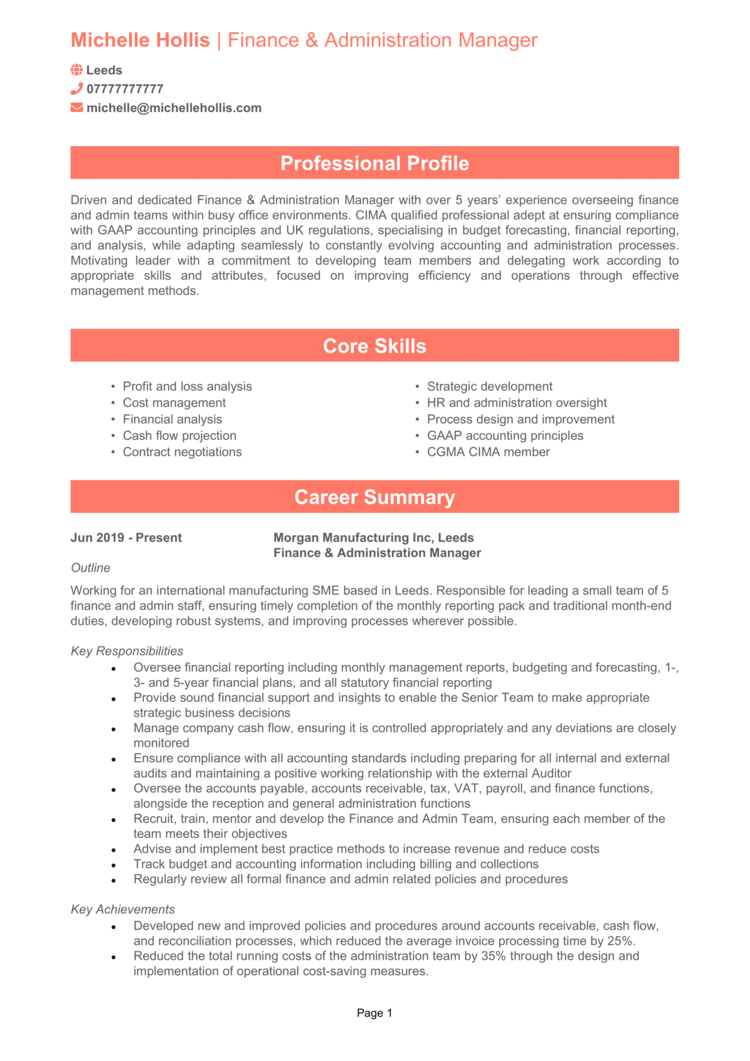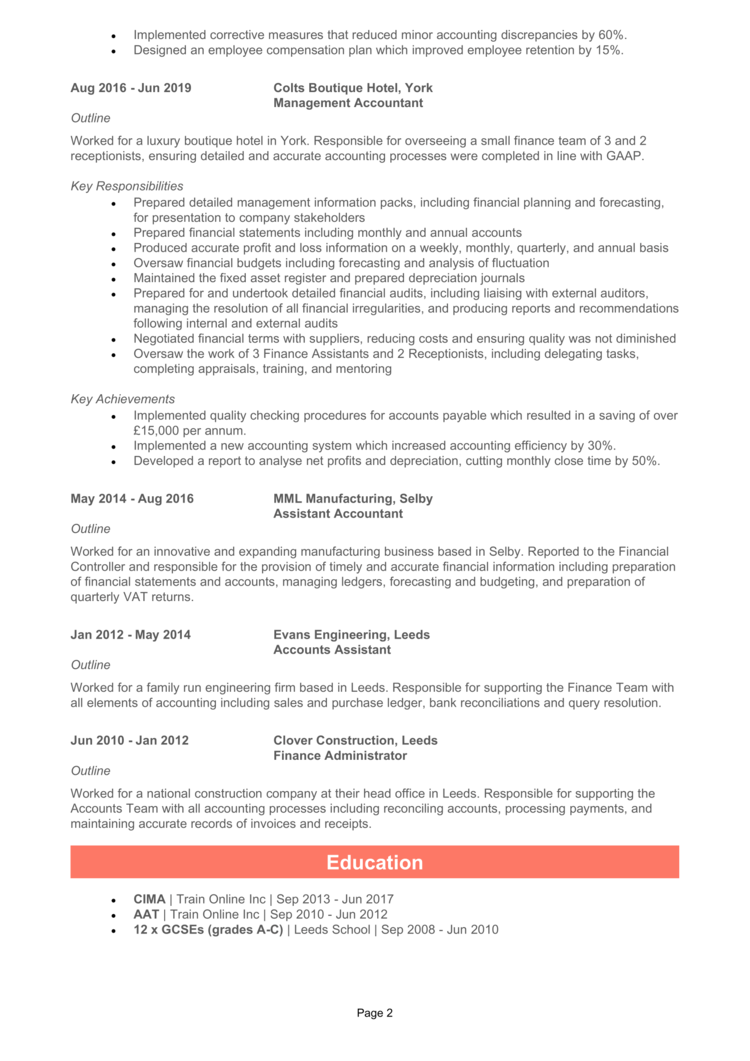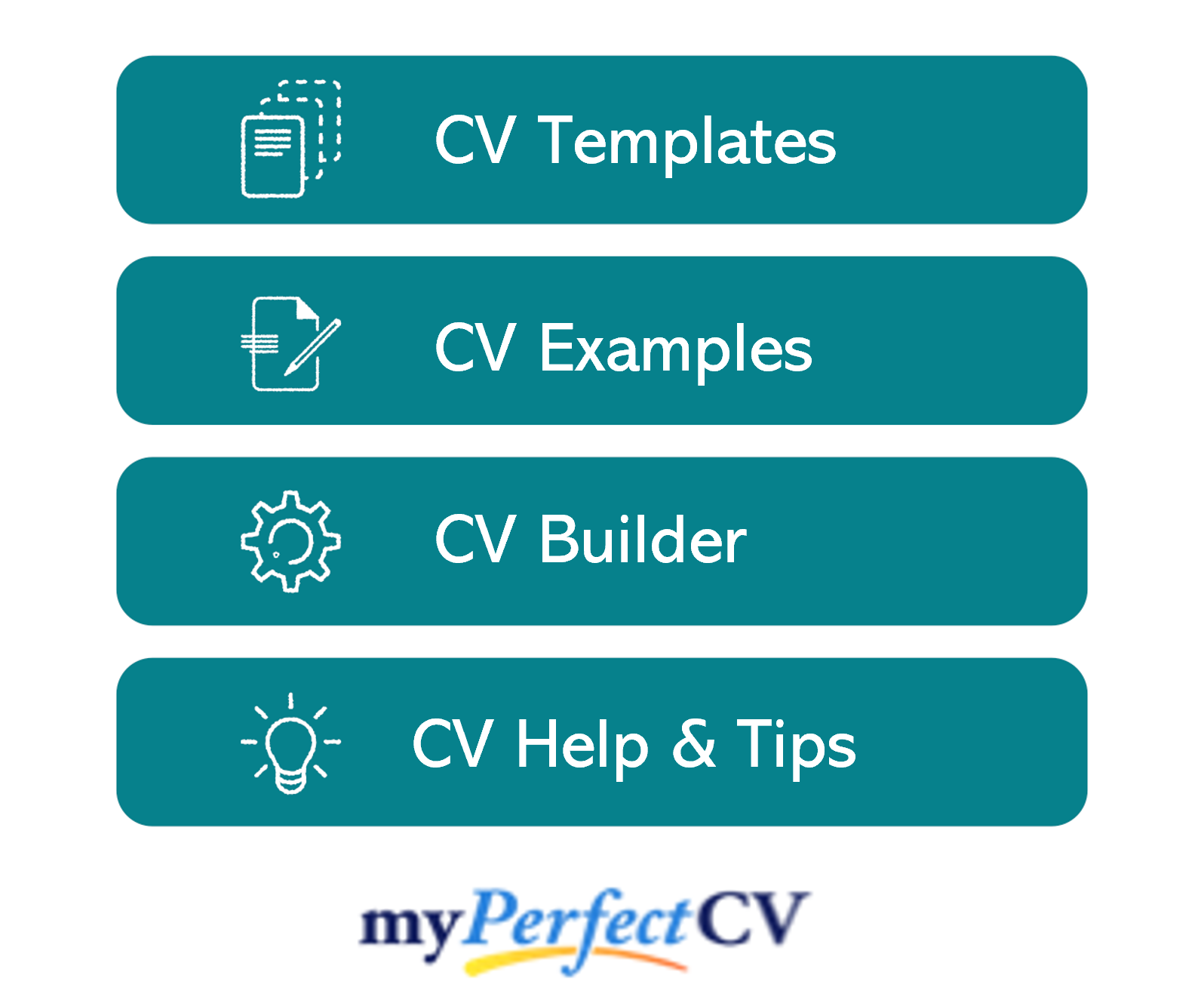 Financial analyst CV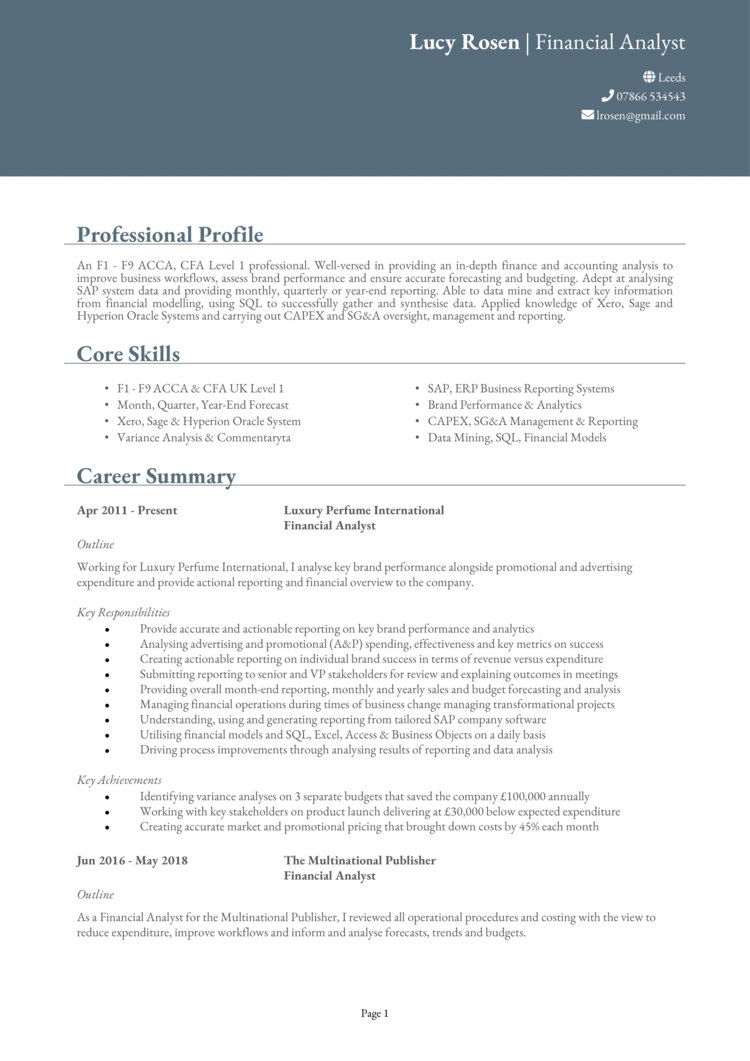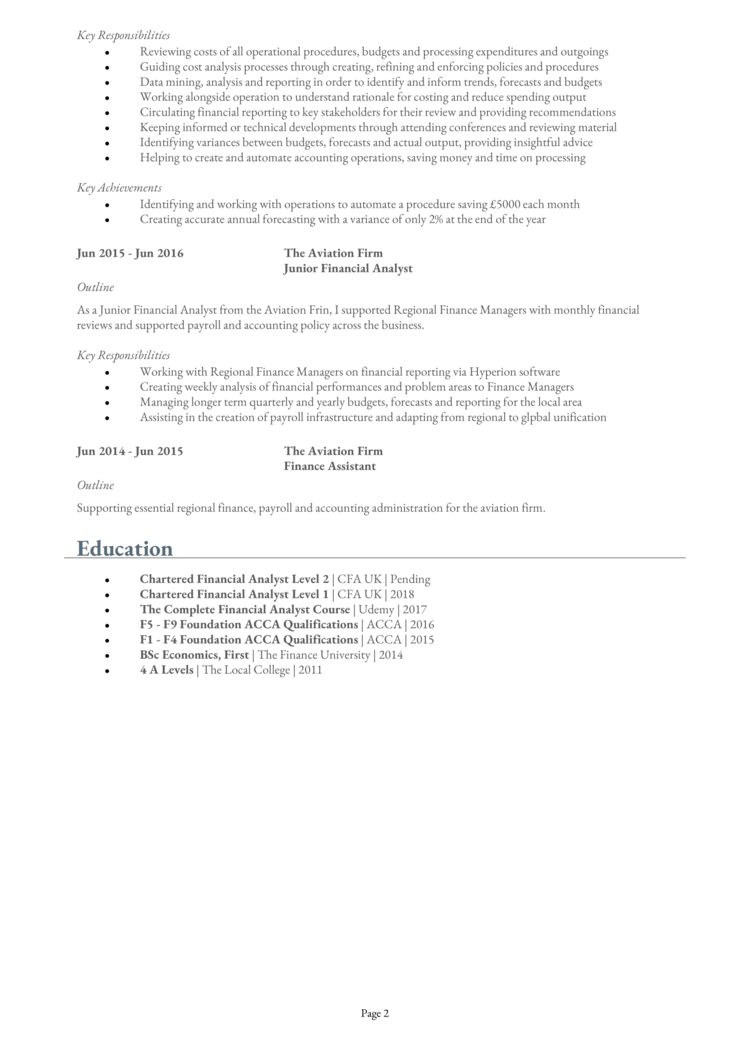 Accountant CV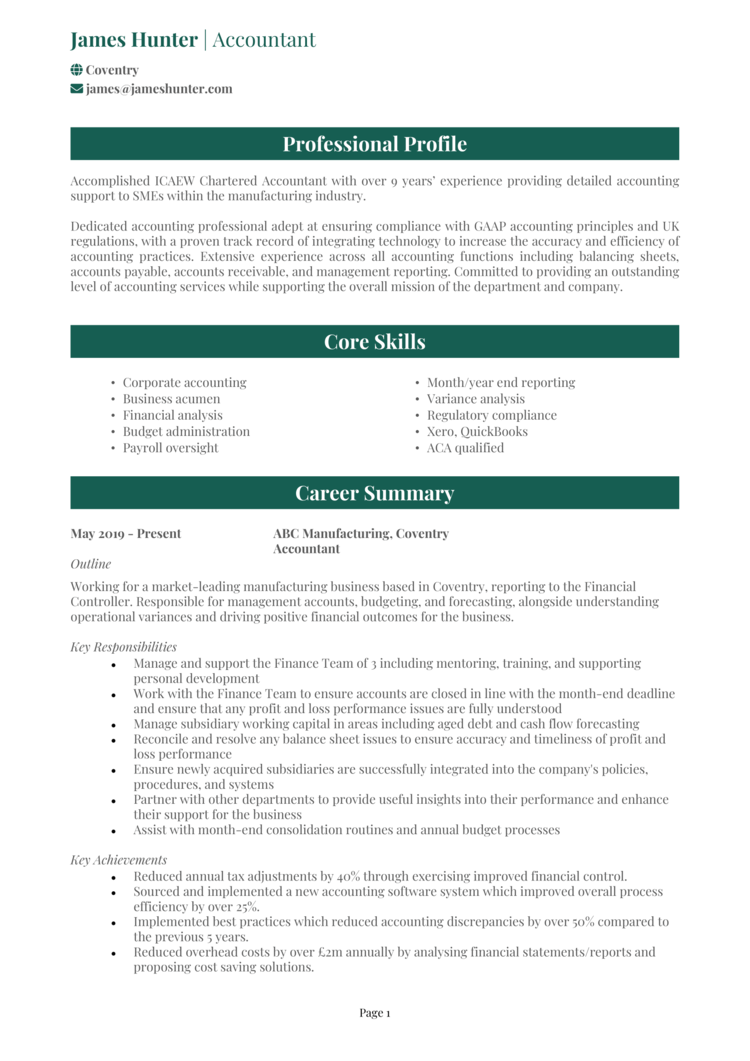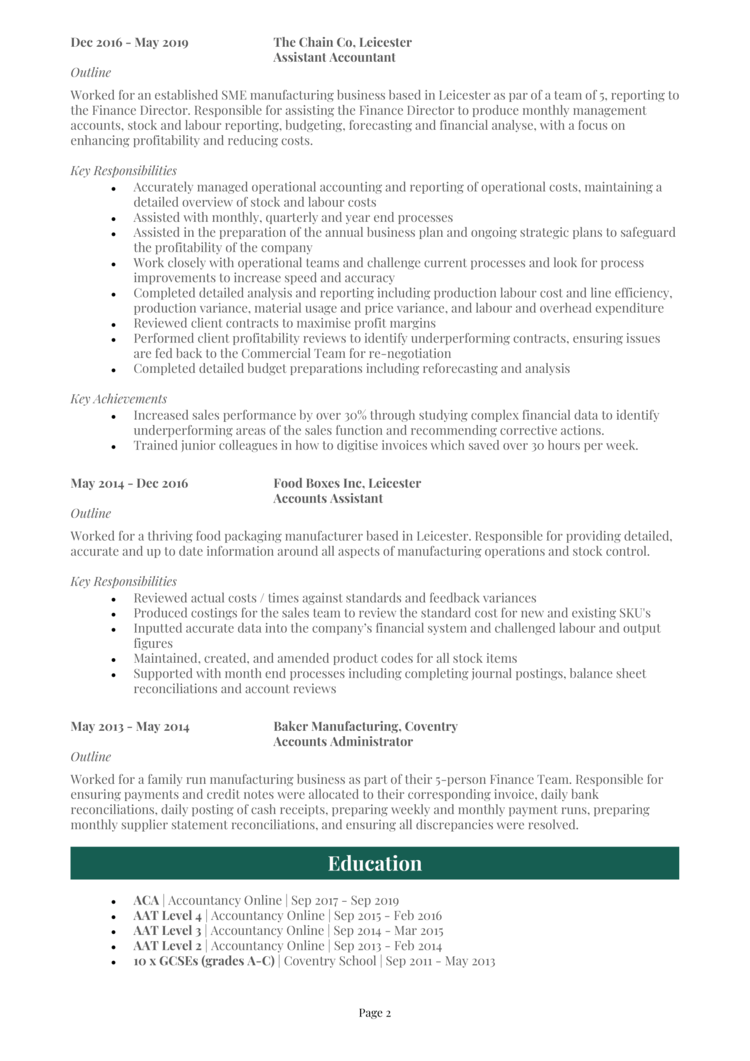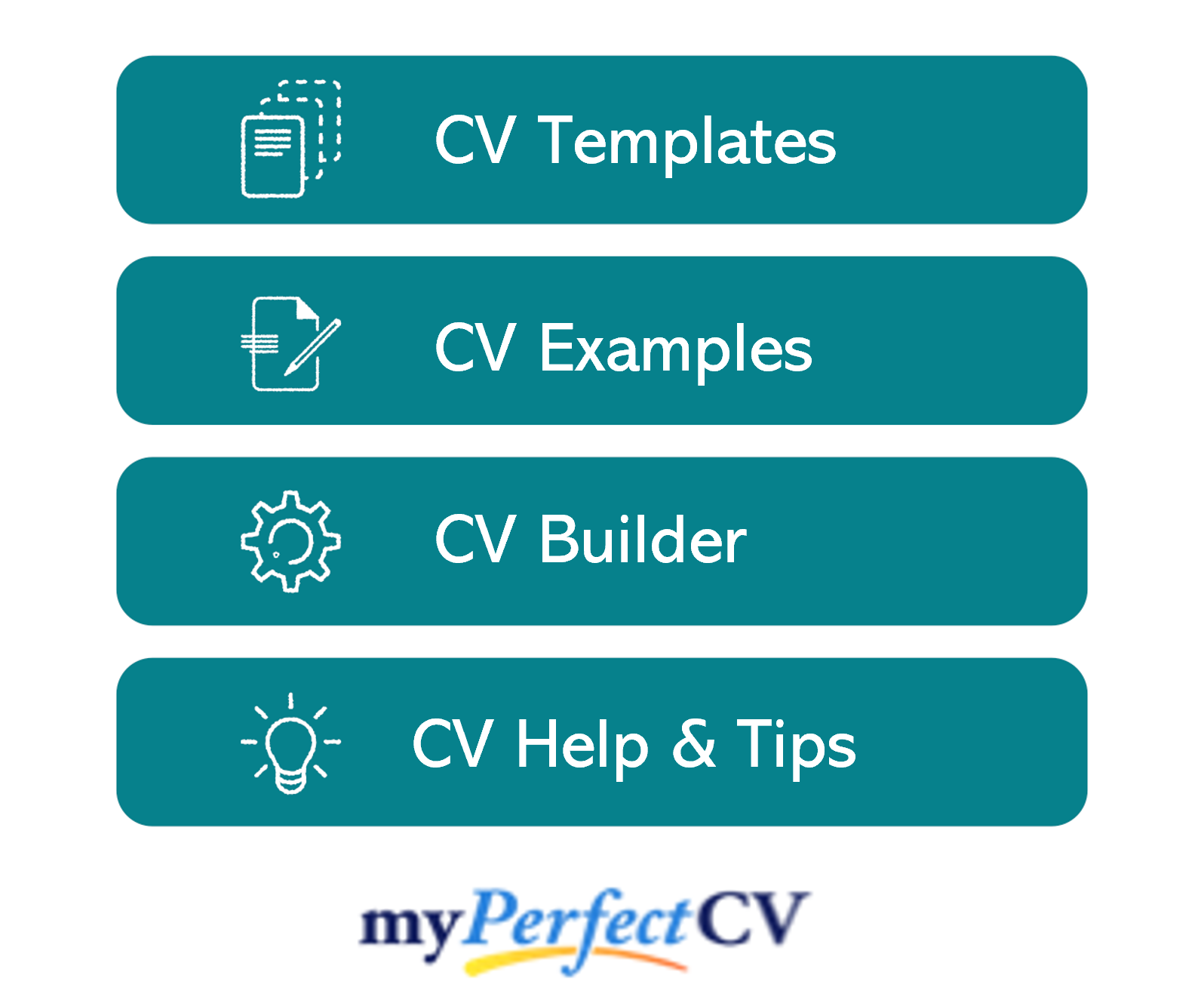 Finance assistant CV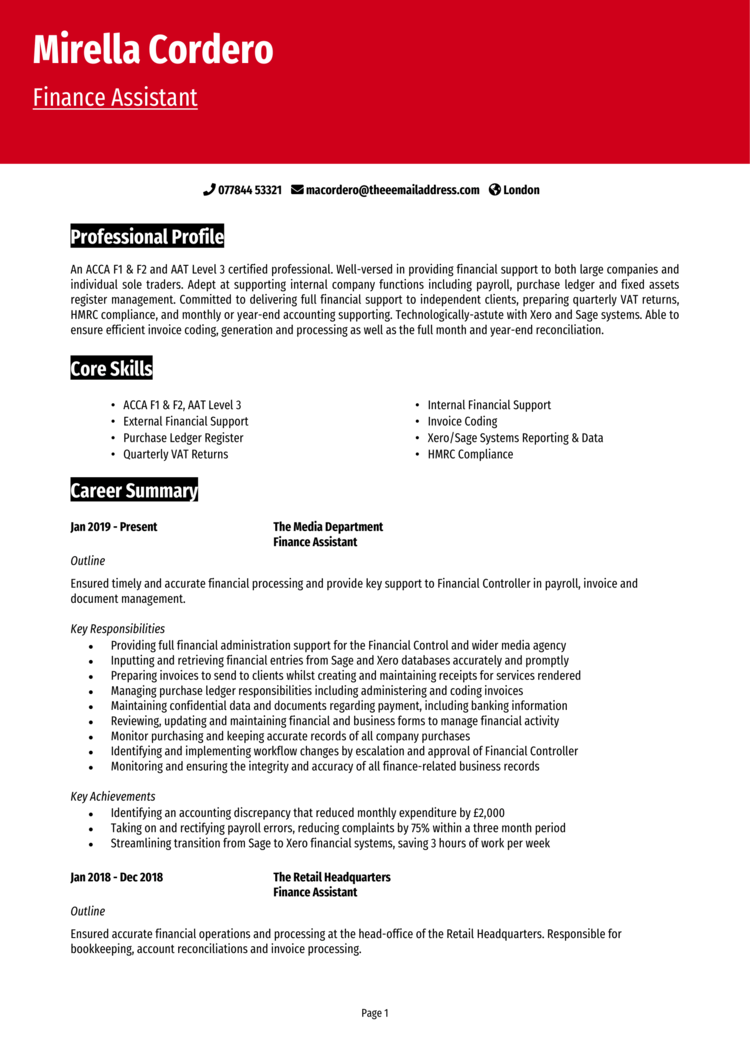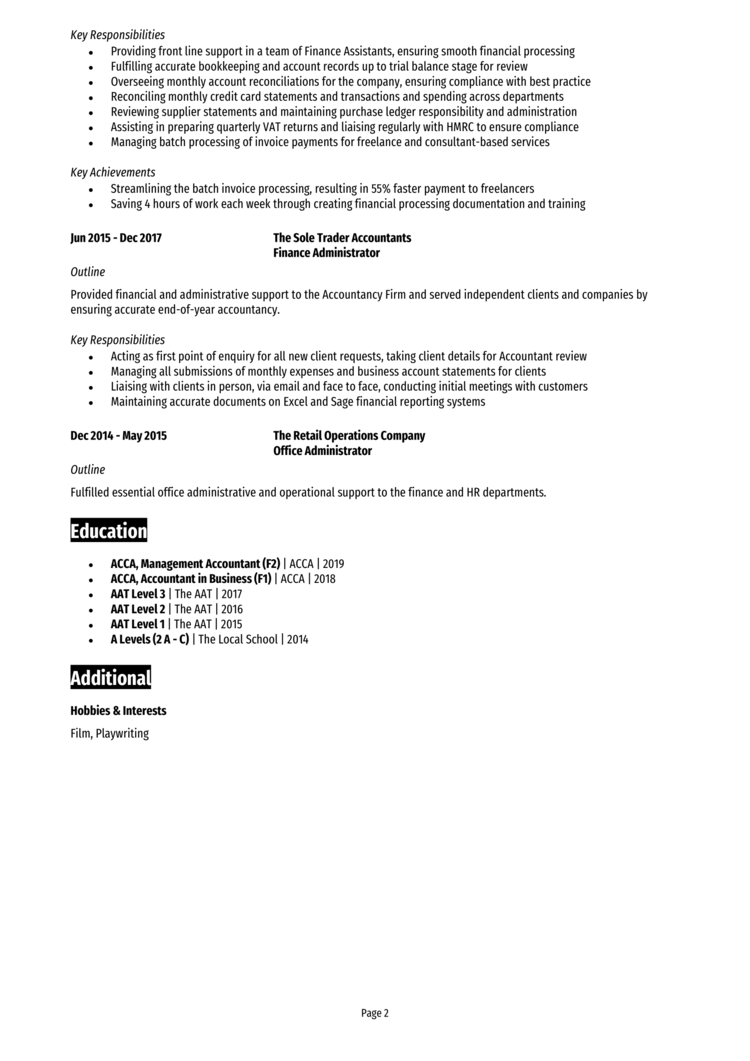 Financial accounting CV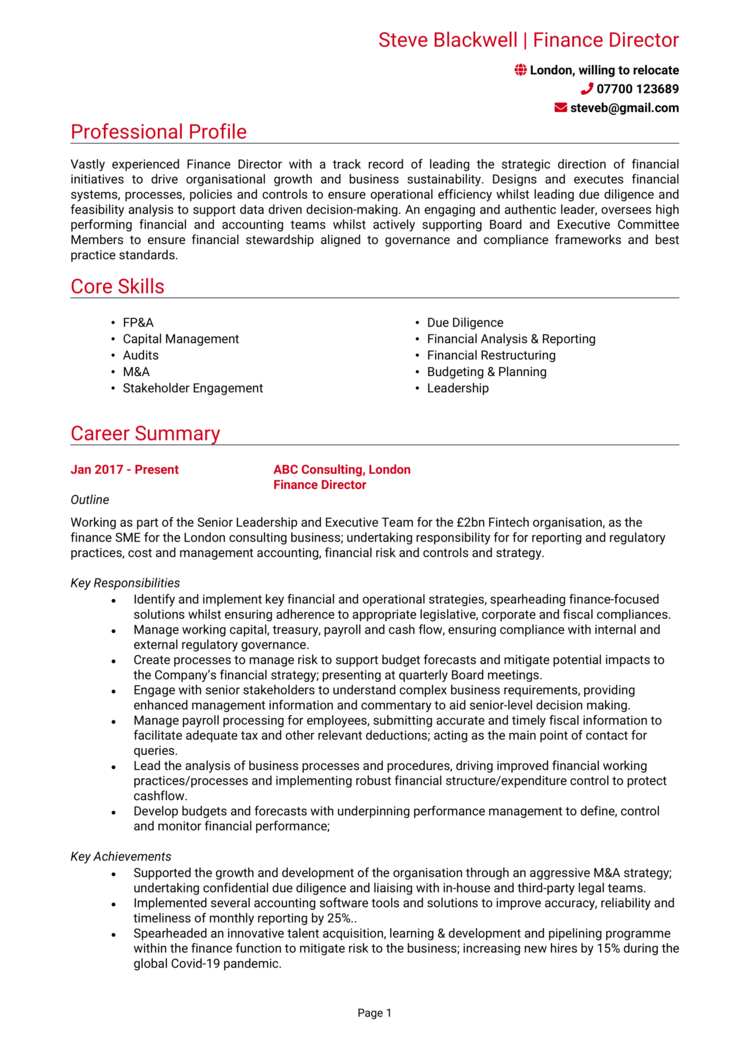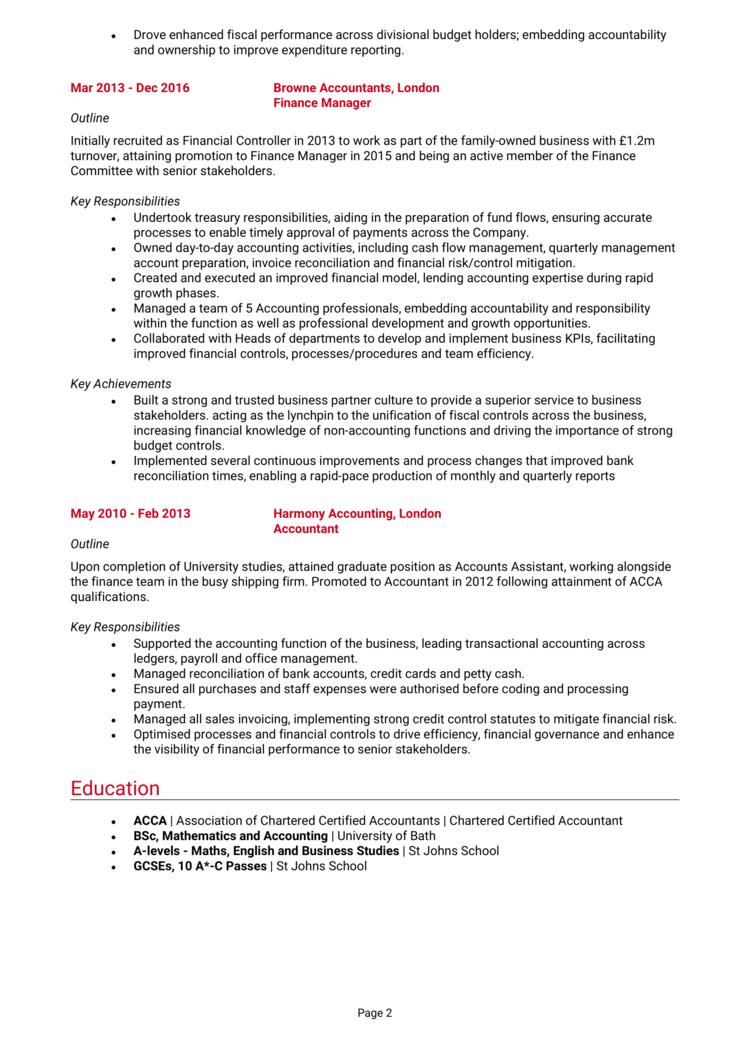 Auditor CV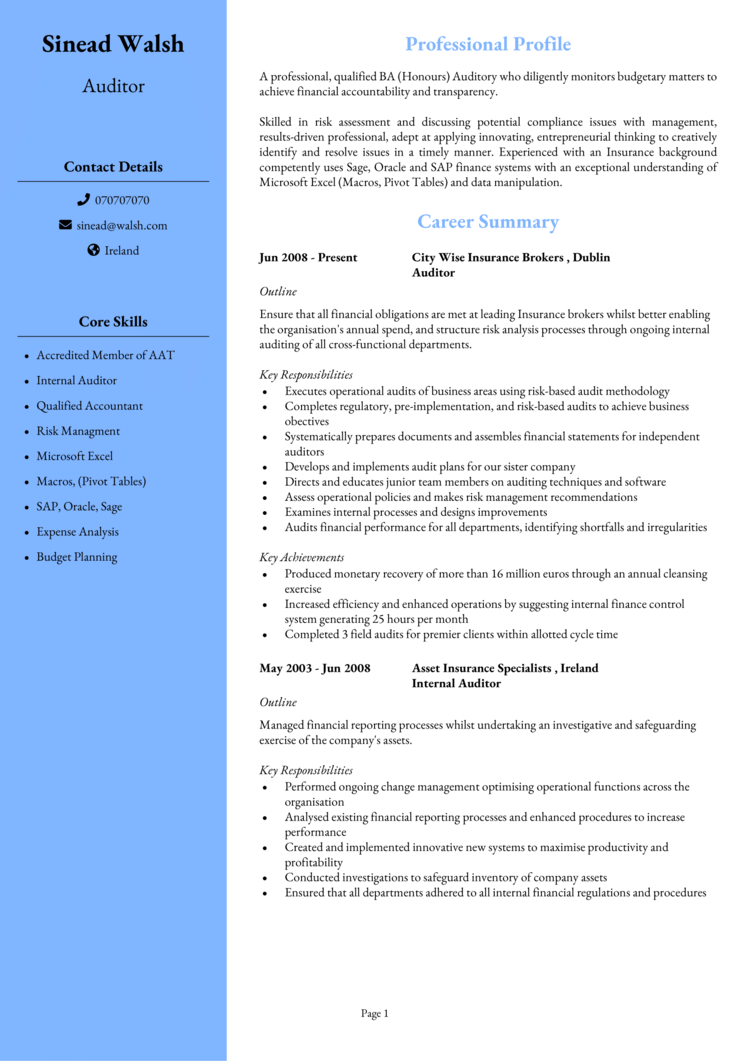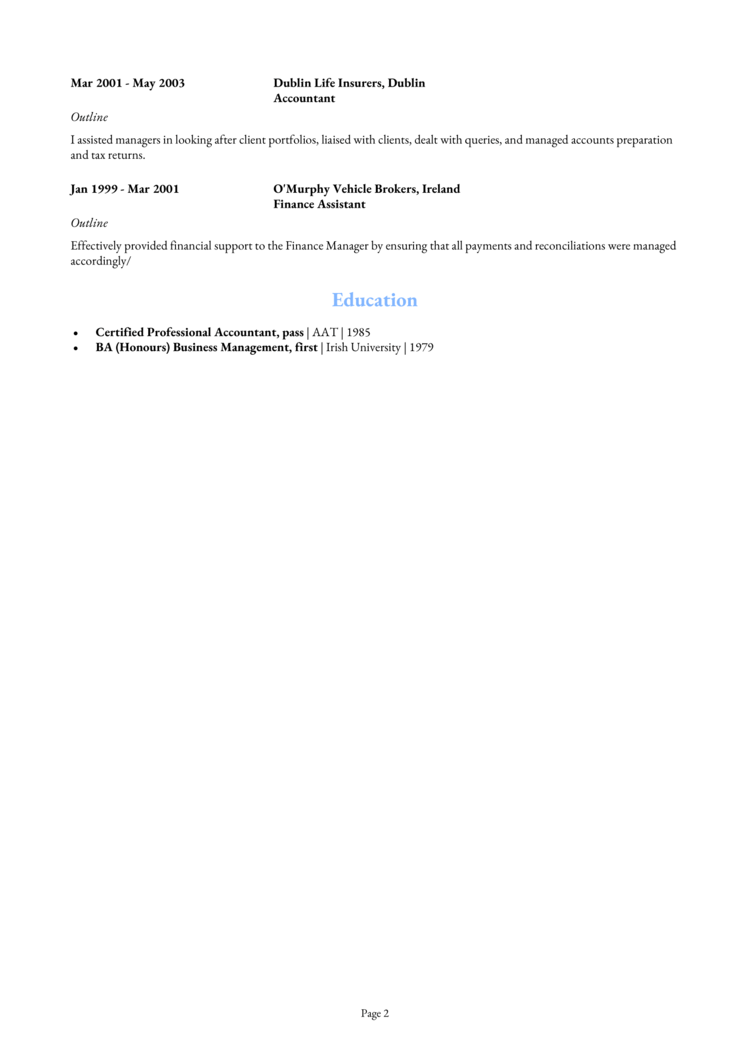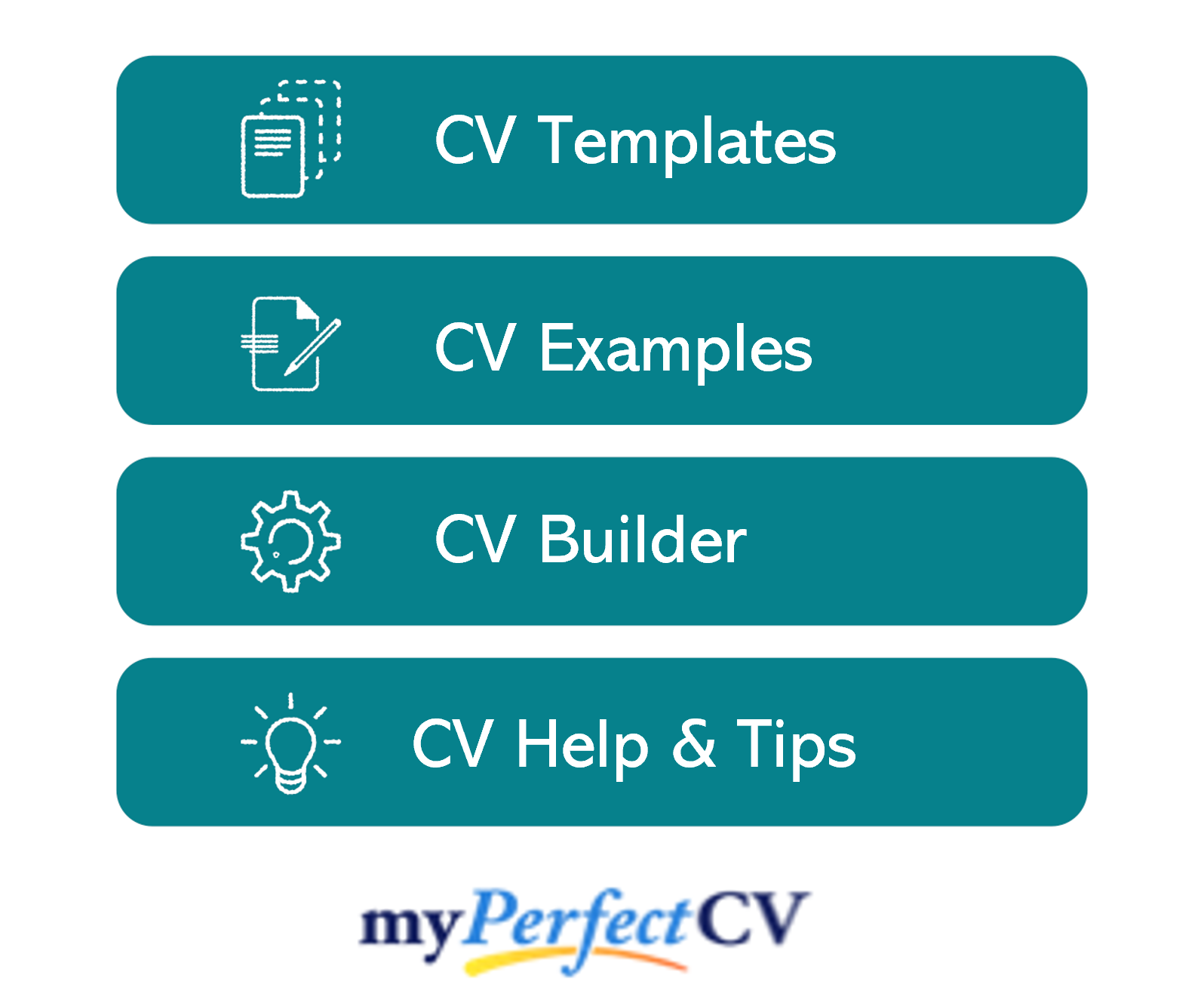 Management accountant CV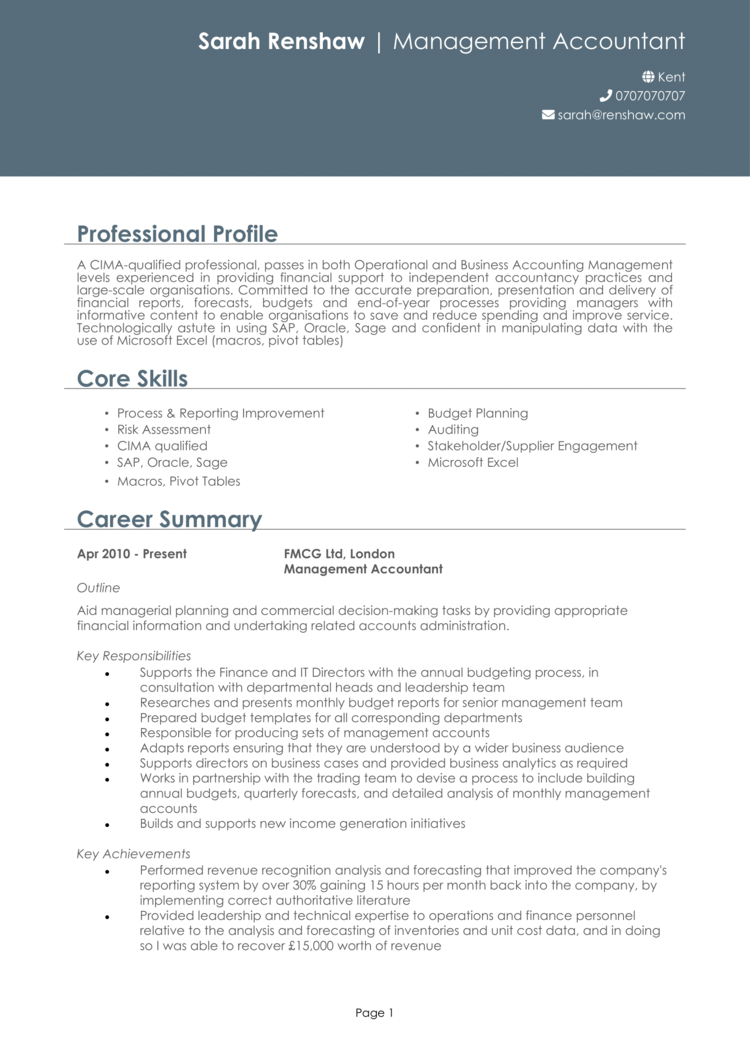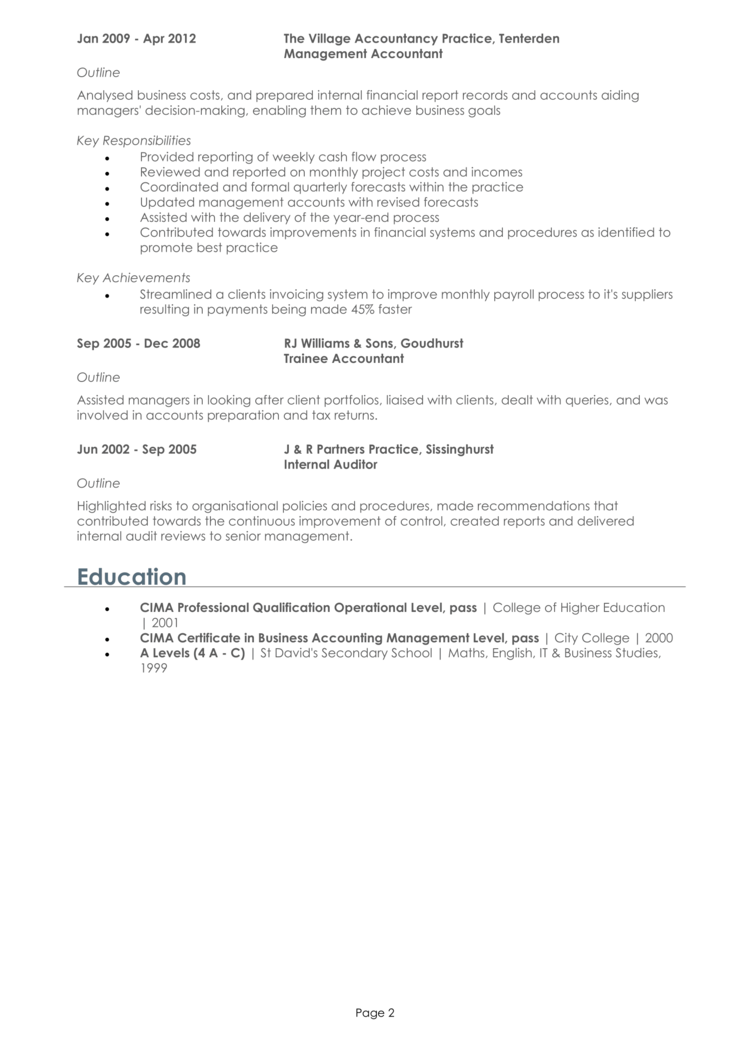 The above are seven great examples of finance CVs at junior and senior level, giving you a rough idea of the style and content that need to be present in your CV.
As this guide continues, I will demonstrate how you can write your own appealing CV that highlights why you're the ideal candidate for finance roles.
Finance CV structure
It's vital to facilitate ease of reading in your CV by having a clear and distinct structure that enables recruiters to easily navigate your experience and knowledge.
The below infographic displays how you should be formatting information within your CV and what sections you need to include to attract recruiters' attention.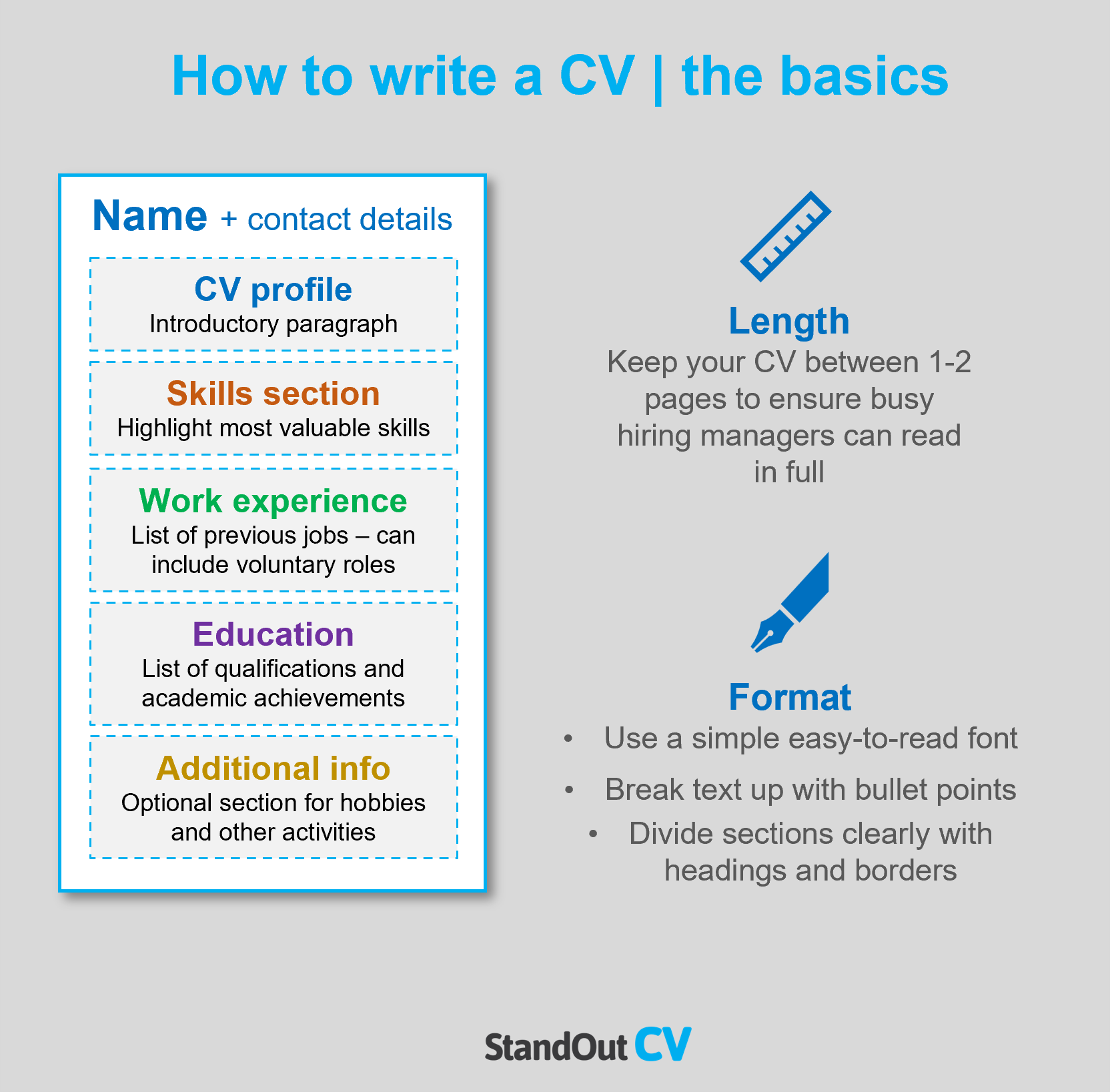 CV formatting tips
A CV should be no longer than 2 sides of A4, giving you enough space to display your relevancy to the sector without overwhelming recruiters
Use bullet points, headers and sections in your CV, ensuring key information isn't missed within large blocks of text
Avoid over-designing your CV – avoid all imagery such as company logos and profile pictures that add no value – and stick to a muted colour pallet and sharp, clear font
Structuring your CV
Break your CV into the below sections, allowing recruiters to pinpoint specific details effortlessly:
Contact details – Make it simple for recruiters to reach you, sticking to essential details
Profile – A summary paragraph of your experience, qualifications and skills at the top of the page, engaging recruiters and compelling them to read further
Work experience / Career history – Listing your previous work experience in a chronological order
Education – Documenting any qualifications you've obtained, especially those most relevant to the finance industry
I'll now walk you through how to create each section within your own CV.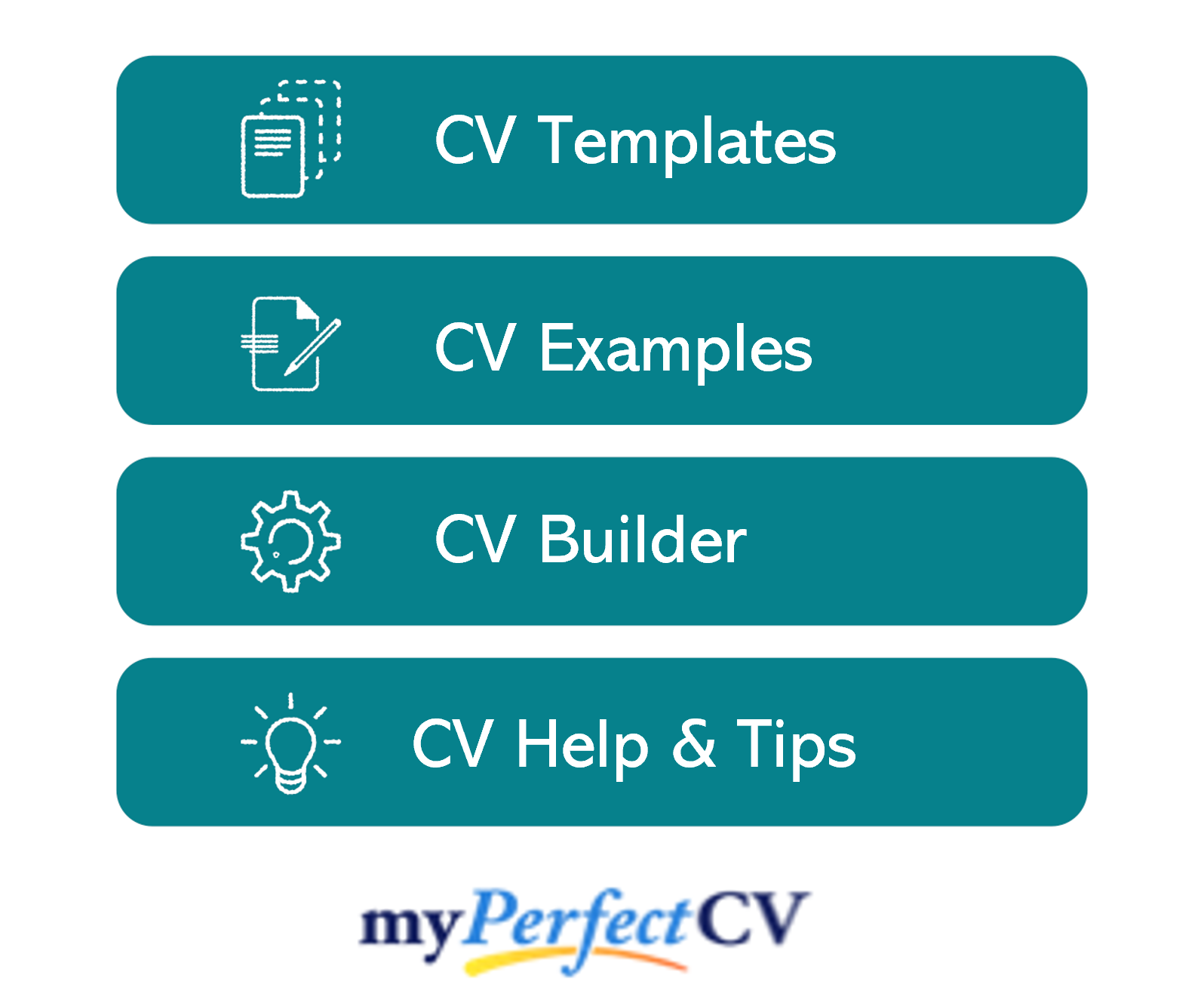 CV Contact Details
Commence your CV with your contact details, letting recruiters easily access this information without having to dig through your CV.
When producing this section you only need to include the basics:
Phone number
Email address
Location
If you have one, provide a link to your LinkedIn profile
Remove any information that isn't required by recruiters in the decision making process such as profile photos, date of birth, marital status or full home address.
Quick tip – Change any childish email addresses and consider creating a separate professional email address for applications.

Finance CV Profile
Reserve the top of your CV for the most important information, directly underneath your contact detail include an introductory paragraph summarising your suitability for finance positions.
Stick to a paragraph between 5-10 lines, including an overview of your experience, sector specific qualifications and marketable skills.
Follow the below tips when producing your personal profile:
It should be a concise summary, avoid going beyond 5-10 lines, you'll be able to provide further detail later in your CV
Remove clichés. Recruiters see hundreds of CVs so don't blend into the crowd by adding over-used phrases such as "I'm a team player" or "I'm punctual" that add no additional value – stick to industry specific skills and knowledge
Prior to completing your profile, research the finance industry, add core skills and keywords, tailoring yourself to the sector.
What to include in your finance CV profile?
Previous Companies – Whether you've worked for a financial advisor, an investment management or planning company, within the banking industry or for an organisation as a financial assistant or advisor
Level of your experience – Are you a recent school leaver or graduate? Chartered accountant? or do you have management or consultancy experience
Qualifications – Document any qualifications you have that are applicable to the finance industry such as AAT or ACA courses.
Prominent finance skills – Accounting, forecasting, advising, reporting, trading etc.
CV profile tip: If you worry that your spelling and grammar might not be correct, try using our partner's CV builder to eliminate the risk of making mistakes.
Core skills section
Beneath your CV profile, add a core skills section to highlight your strengths that match you to the finance industry, enabling recruiters to see your suitability at first glance.
This section should be made up of two to three columns of bullet points.
These should reflect the requirements of your target roles to make an instant impact when your CV is opened.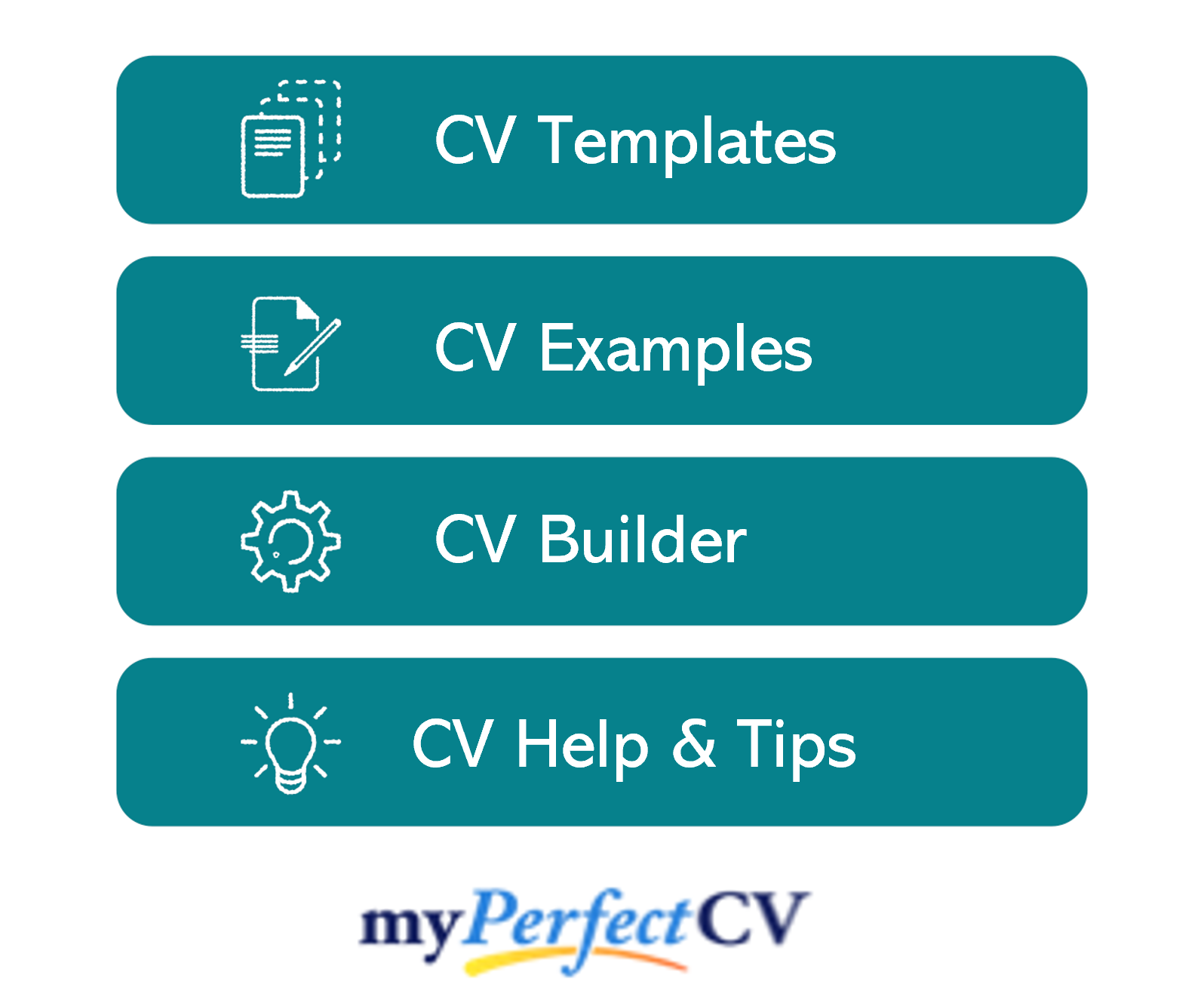 Work experience/Career history
List your work experience in reverse chronological order, starting with your current or most recent position.
Look to add depth to your most recent or relevant positions, shortening your role descriptions as you work back through your career history.
Structuring your roles
Paint a picture with your role descriptions, structuring them to highlight key aspects of your experience and breaking the information into clearly defined sections, allowing busy recruiters to find the info they need with ease.
Break each one of your role descriptions into the below three segments:
Outline
Provide context to recruiters by giving a summary of the position you had, the company you worked within or even the department you were part of.
E.g.
"Working for a financial advisor in London supporting clients to select the right financial investment for their business, operating in line with legislation and external body requirements."

Key responsibilities
Bullet point your roles and responsibilities within each position, adding any project involvement or documenting the relationships you built within the role.
E.g.
Assisted clients by directing them towards the right financial investment products based on their specific requirements.
Collaborated with clients to discuss the best methods of asset management.
Key achievements
Display the value and impact you had within a company by documenting any key achievements.
E.g.
Developed a new credit and collection management system that reduced debt by 20%.
Education
Towards the bottom of your CV, list any qualifications you've obtained starting with those that are applicable to the finance industry such as AAT or ACA courses or a degree under one of the professional awarding bodies such as ACCA, ICAEW and CIMA.
If you have space; look to also include additional qualifications such as GCSE's, A-levels, degrees and any vocational qualifications.
Interests and hobbies
Unlike other sections within your CV, hobbies and interest are not a mandatory requirement and should only be included if it will boost your application.
Avoid generic interests such as reading, socialising and consider adding hobbies that display core skills that are required in the finance sector.
For example, soft skills such as problem solving, communication and numeracy skills can be displayed in occasions where you've supported the book keeping for a charitable event or been accountable for a sporting team's charges or costs.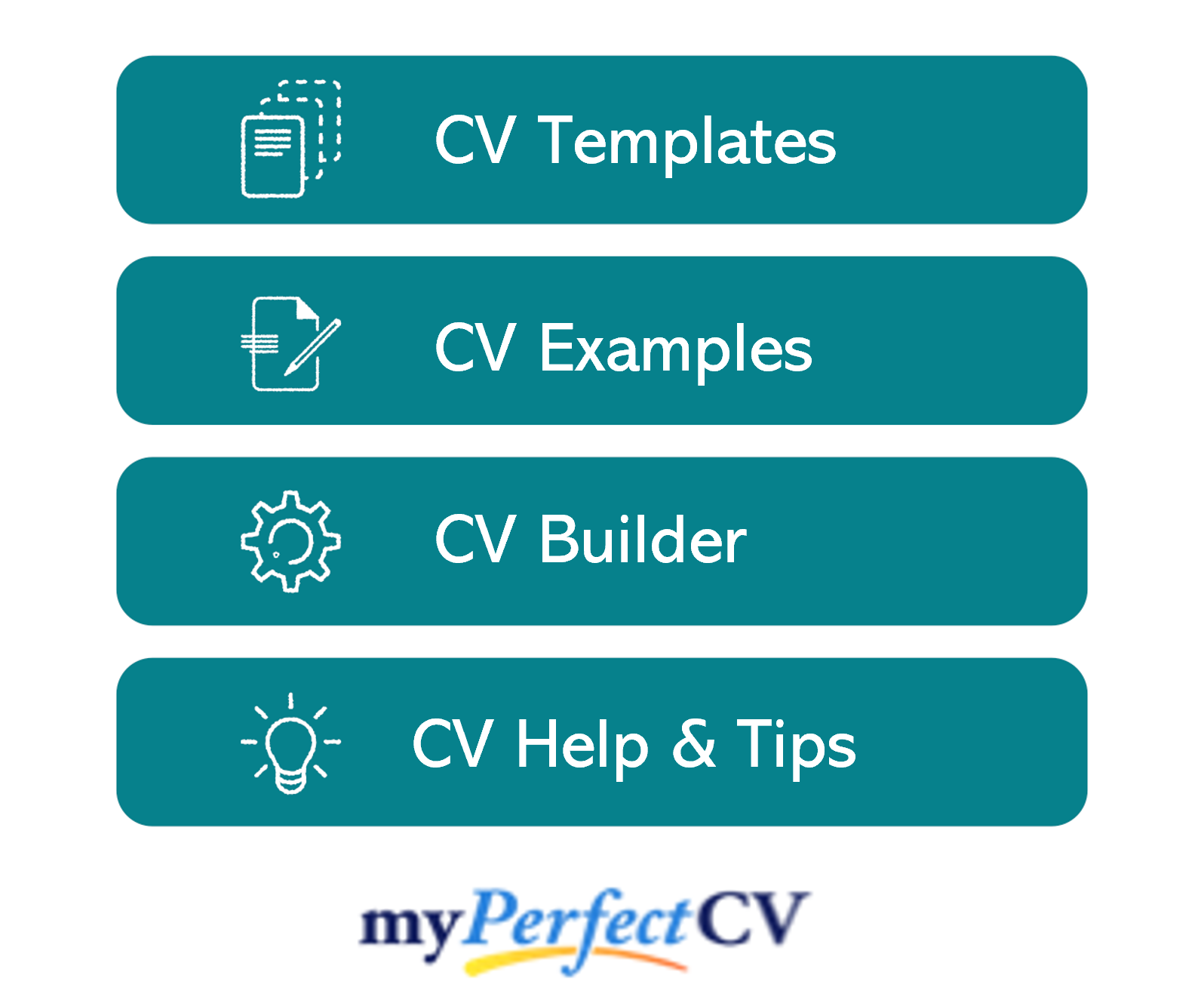 Essential skills for Finance CV
Each company will differ in the skills they are recruiting for but there are strengths essential within any finance position which you need to showcase in your CV.
Financial Advising – The ability to provide accurate financial advice to stakeholders or clients in line with regulations.
Financial Analysis –Evaluating businesses, projects or budgets to determine their performance or sustainability.
Cash Flow Management – Tracking money coming in or out of business, usually against a defined budget.
Budgeting – Tracking performance against budget, evaluating any risks or areas for concern.
Auditing – Auditing financial procedures or processes, providing solutions for problem areas or process improvement implementation.
Writing your finance CV
Writing a CV that will get you hired is about more than just the experience you have within a sector, but how you display and structure this information.
It's essential to have a visually pleasing CV that highlights your marketable skills, engaging recruiters and drawing them in to read further.
By following this guide, you'll be able to produce a CV that gets you noticed and secures you an interview.
See also: Finance cover letter examples – Company secretary CV