When you're looking to make the transition from education to employment, your CV is your first impression to employers, so it needs to be strong.
If you don't have any work experience or limited industry exposure, you can still create an impressive CV and highlight your transferable skills to recruiters.
This comprehensive guide, which includes 3 CV examples for a teenager, will show you how to produce your own interview winning CV.
Guide content
3 CV examples
Structuring and formatting your CV
Writing your CV profile
Your education
Vital skills for your CV

Teenager CV template 1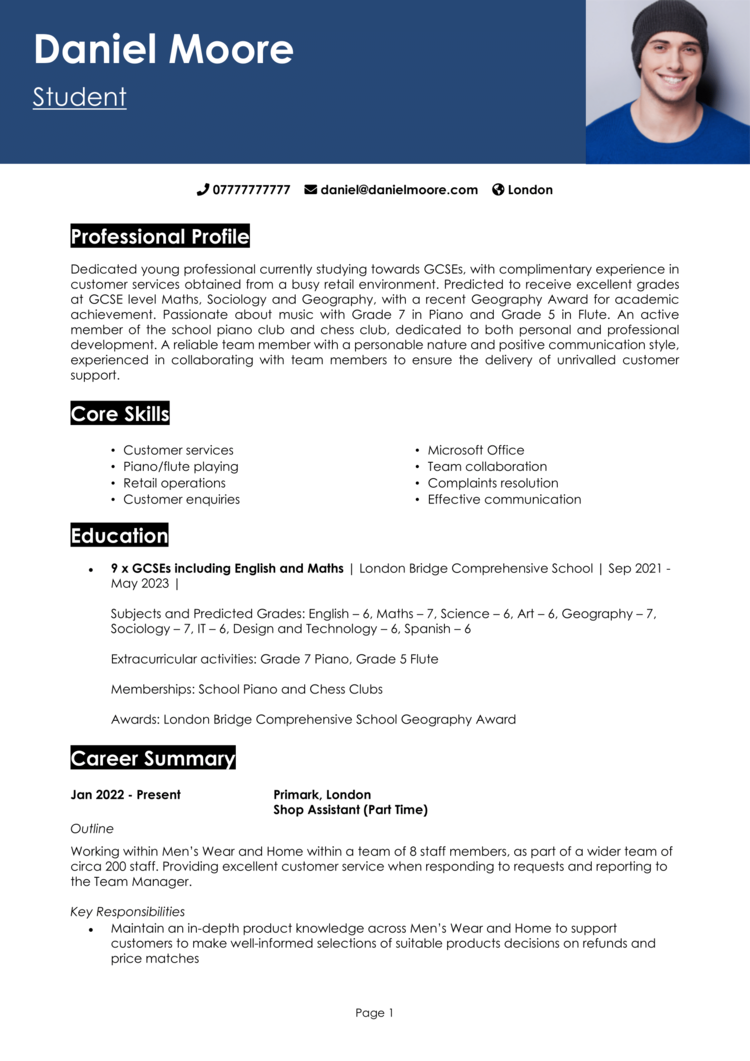 Teenager CV template 2

Teenager CV template 3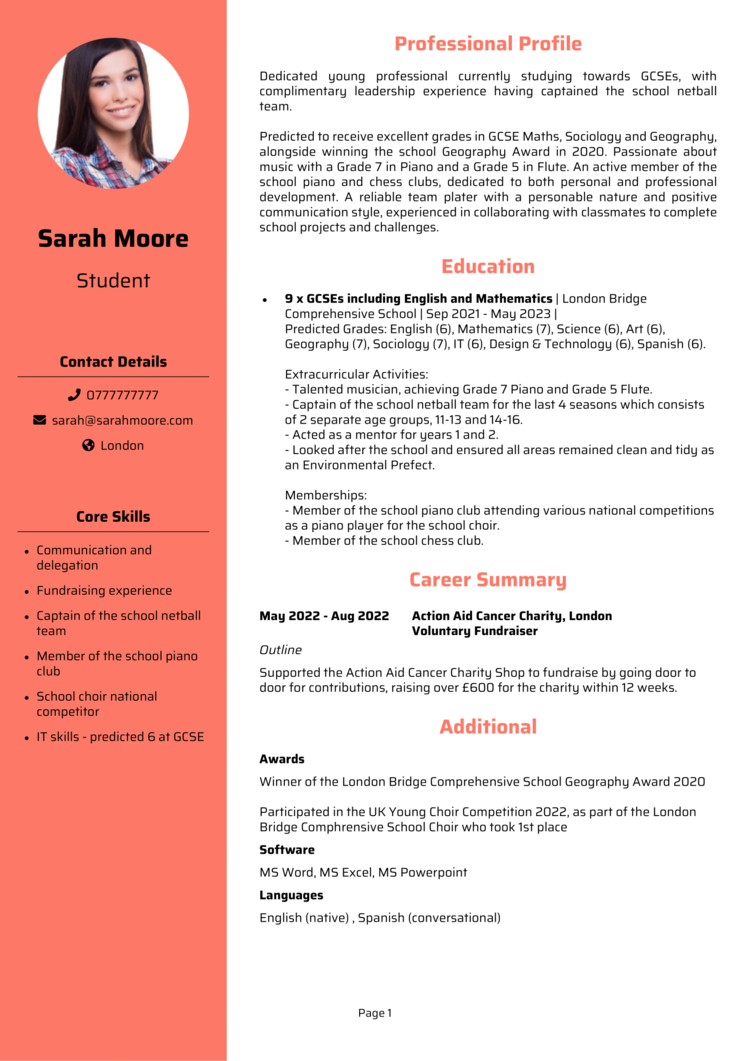 The above CV is a great example of how to make your educational history and voluntary experience a focal point within your CV, showcasing your transferable skills.
As this guide continues, we'll walk you through how to produce an attention grabbing CV, even if you have no or limited work experience.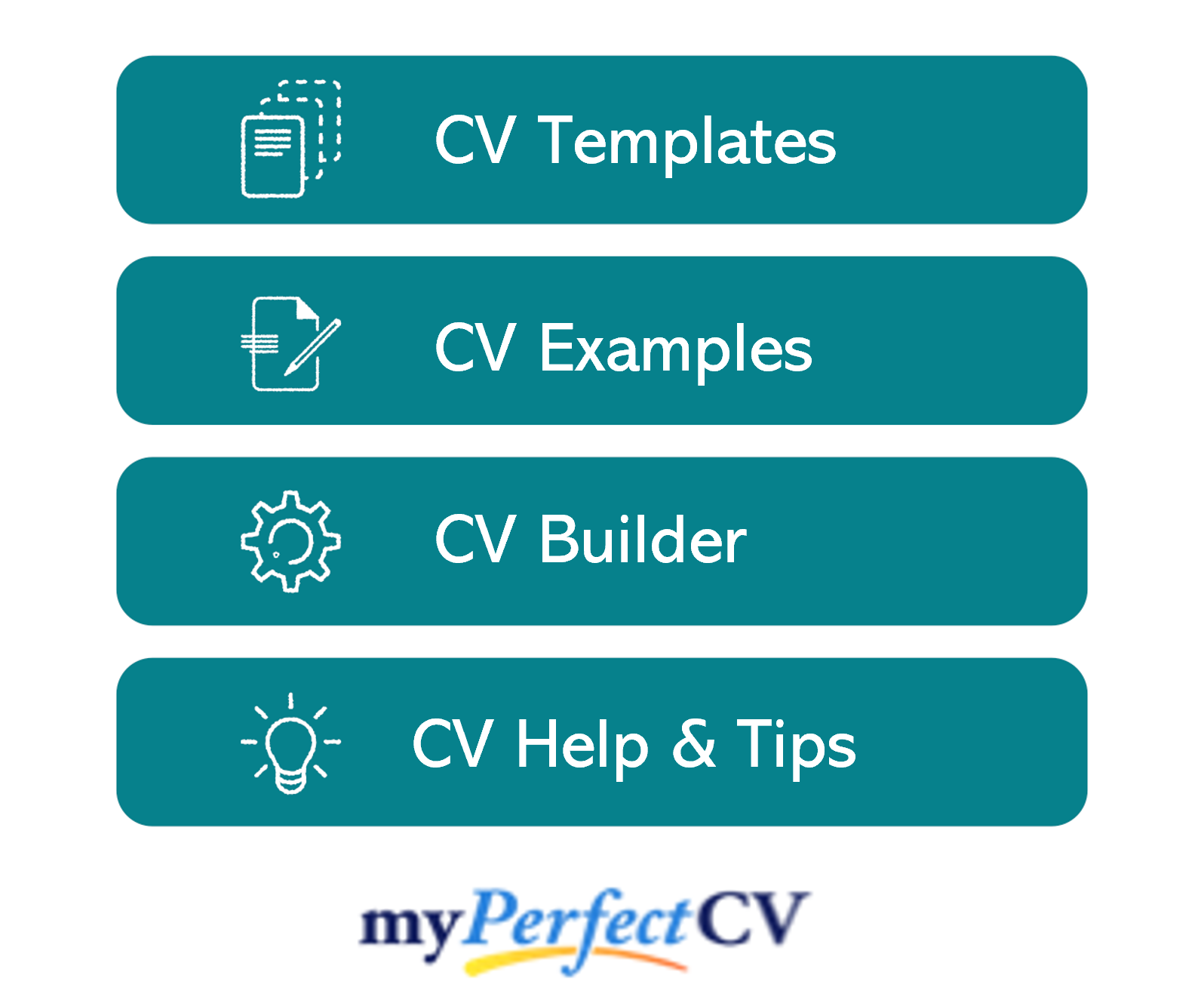 If you want a full run through of this CV, check out my video guide to writing a CV when you have no experience
CV structure & format
Your CV needs to grab recruiters' attention at first glance, drawing them in with a clear and defined structure and enabling them to simply navigate your experience.
This below infographic gives you the tools to create a distinctive format, informing you of what sections to include and handy tips to producing your CV.
Formatting Tips
Stick to a professional CV design instead of overcomplicating it with imagery such as company logos or headshots, instead have a simple font and muted colour pallet
Allow recruiters to simply navigate your experience by breaking up information with bullet points, clear sections and bold headers
Your CV should be no longer than 2 sides of A4, but don't add to your CV just to boost the length, it's okay to submit a CV that is 1 side of A4
Structuring your CV
Break up the information within your CV by working to distinctive sections, allowing you to pinpoint key information in your CV easily.
Use the below structure when compiling your CV:
Contact details – you want your contact details visible at the top of your CV, so recruiters can easily reach you
Profile – engage recruiters with an opening paragraph, making your educational history, core skills and any voluntary experience a focal point
Education – document your educational history, highlighting courses most applicable for the sector you're pursuing
Interests and hobbies – record your hobbies, documenting the transferable skills you acquired
Now the guide will walk you through what to include within each section.

CV contact details
When adding your contact information ensure all information is correct before submitting, sticking to only the key details as below:
Phone number
Email address
Location (the city you live in is enough information)
Avoid adding additional information such as marital status, headshot or date of birth as these are irrelevant to your application.
Top Tip – stay away from childish email addresses and if you don't have a professional email address already, look to create one for your job applications.

CV profile
Begin your CV with the most essential information, detailing why you're the perfect candidate for positions in the sector you're pursuing.
A CV profile or personal statement should be a punchy opening paragraph between 5-10 lines, that summarises your educational history, transferable skills and documents why you should be considered for roles.
The tips below will help you produce your CV profile:
Be unique in your descriptions, tailoring yourself to the industry you're applying to, avoid overused statements such as "I am a team player" or "I give 110%" that just make you blend into the crowd
Your profile should be no longer than 5-10 lines, grabbing the recruiters attention and allowing you to elaborate elsewhere in your CV
Ensure you research the sector you're looking to enter before producing your profile, this will allow you to add relevant skills and keywords
What to include in your CV profile?
Qualifications – Your education should be a focal point, documenting courses specifically those that are required for the industry you're looking into
Core skills – Highlight your transferable skills such as communication, team work, the ability to build relationships quickly or problem solve
Passions – Discuss why you think you'd be a good fit to the industry and why you're exploring this avenue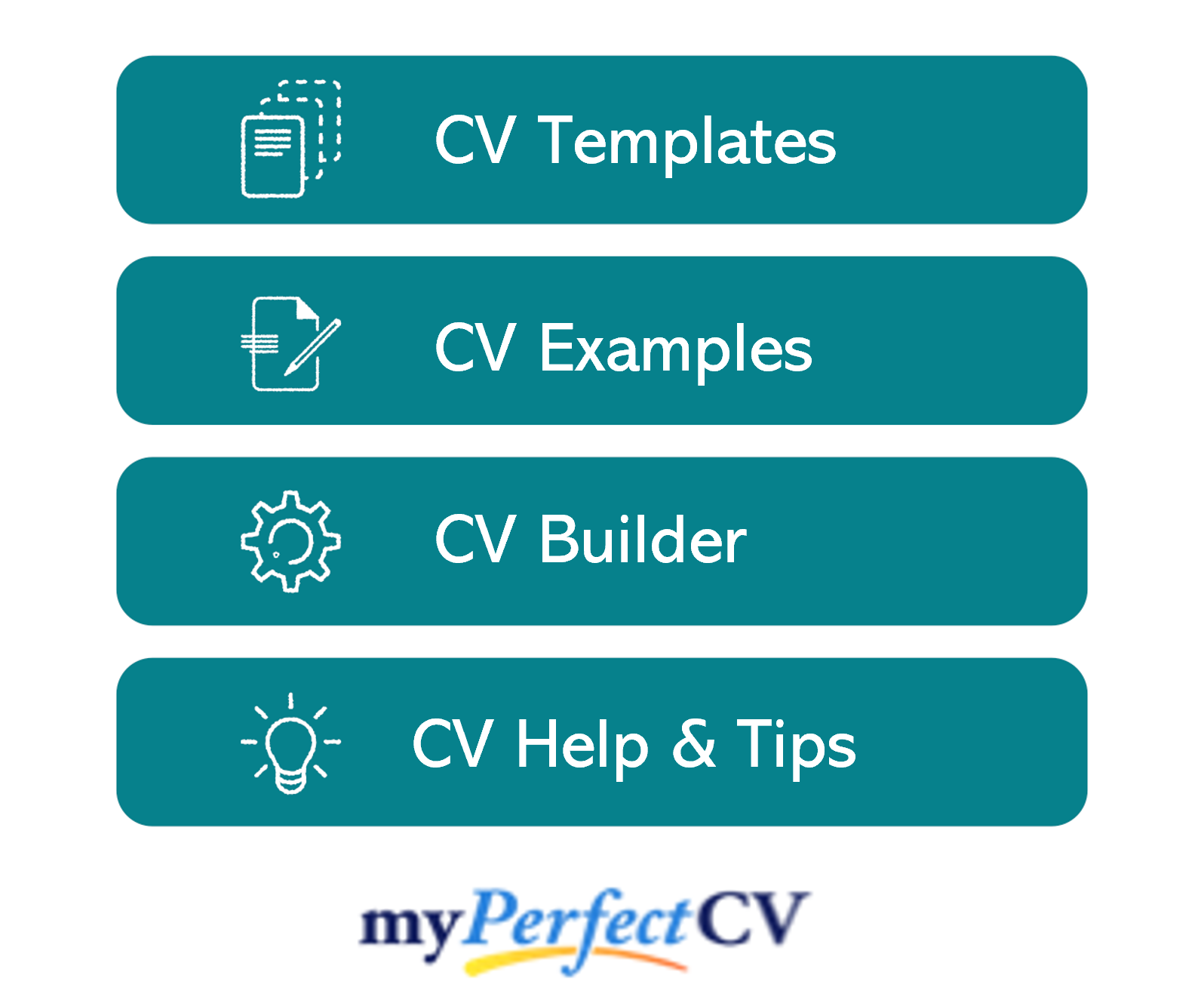 Core skills & achievement section
Directly underneath your profile, add a section that displays your core skills and key achievements to recruiters at first glance.
This should be comprised of 2-3 columns of bullet points, tailoring these skills to the industry you are considering
Use your sector specific research to guide you in crafting this section so you're a custom fit, showcasing why you're suitable for roles.
Education
If you've limited or no work experience, your educational history should be a key area of focus within your CV.
Document any qualifications or courses you've obtained, providing depth around any group or individual coursework you completed, using bullet points to break up each qualification.
Structure your education by heading the qualification gained, detailing the dates obtained and the establishment (school or college) you attended.
Clubs and Memberships
Within the education section, also look to incorporate any clubs you are part of or memberships acquired.
For example, were you a prefect or champion at school, part of a debate club or did you captain a specific sports team.
See also: Graduate CV – School leaver CV
Work experience
Work experience isn't limited to full time paid employment, you can also add any voluntary experience, freelance or personal pursuits you have taken on.
Structuring your roles
In a similar way as to how you would format full time paid positions, break each part of your experience into three clearly defined sections.
Outline
A summary of your voluntary experience, the role you assumed, the company you worked for and the department you were part of.
E.g.
"Supported as a volunteer in a marketing firm, learning the industry and supporting the marketing executives."
Key responsibilities
Bullet point your key responsibilities, including any extra duties taken on.
E.g.
Attending meetings alongside the marketing executives, making notes
Supporting with administration duties, writing letters, filing paperwork and shredding documents
Key achievements
Record the impact you have had within a position, including any related facts and figures to validate your examples.
E.g.
Through market research, was able to create 5 client leads

Interests and hobbies
If you have limited or no work experience the hobbies and interest section of your CV, is a great way to boost your experience and demonstrate your core skills.
Avoid generic hobbies and instead consider interests that have allowed you to acquire a new skill set.
For example, if you are looking to get into a career in marketing, hobbies such as designing websites in your spare time, blogging or making YouTube videos are perfect interests to be adding to your CV, displaying your creativity, passion and desire to pursue a new industry.
Essential skills for your teenager CV
Record the skills you have obtain throughout your educational history and voluntary experience, tailoring these to the industry you're pursuing:
Organisational Skills – being able to juggle voluntary work, studies and extra curriculum activities
Team Work – working in a team to achieve a common goal, whether through sporting team involvements or in class projects
Commitment and Drive – displaying your willingness to achieve, going above and beyond
Customer Service – a capacity for putting customers first and providing an excellent experience
Communication – having the ability to speak with people of all levels
Writing your CV
First impressions count in the recruitment process, so your CV needs to be strong, highlighting your marketable skills.
When you have limited work experience, ensure your educational history is a focal point, adopting a structure that showcases why you're ideal for the sector you're pursuing.
Using this guide, you'll be able to create an engaging CV that lands you your dream job.
Best of luck in your next application!