If you're seeking a role in childcare – whether that's at an after-school club, in a residential home or simply as a private nanny – you'll need a strong CV.
A well-structured, easy-to-read CV which highlights your key skills and experience, will triple your chances of winning the role.
I've created this in-depth guide, complete with an example childcare CV, to teach you how to write an effective and impactful CV.
Here's what I'll cover in the guide:
Guide contents
Childcare CV example
Structuring and formatting your CV
Writing your CV profile
Detailing work experience
Your education
Skills required for your childcare CV

Childcare CV example


The childcare CV example above showcases how you can display your childcare experience, skills and relevant qualifications in a way which looks sleek, professional and organised.
Every CV will be unique, but this should give you a good idea of the high standard you should aim for.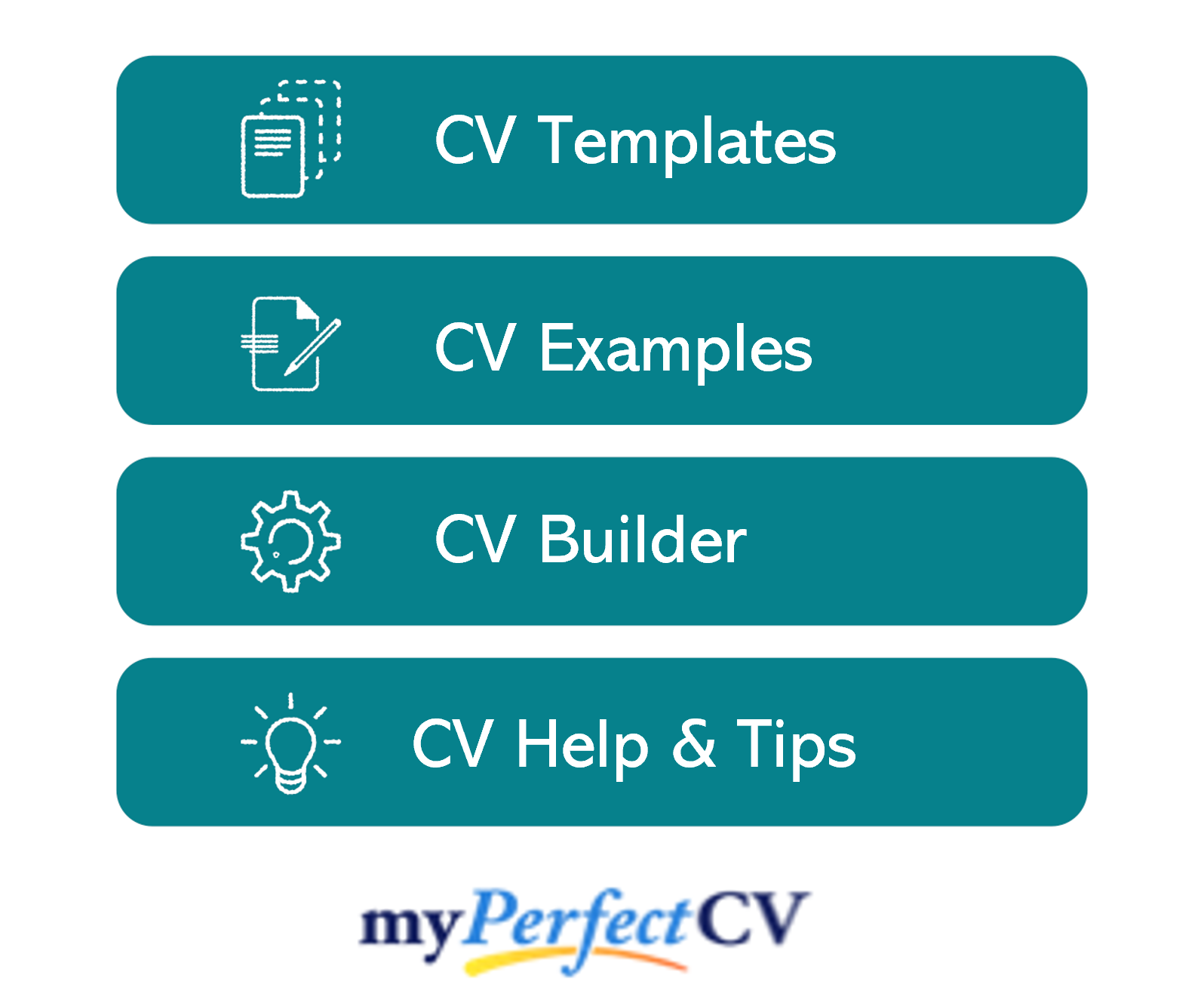 Childcare CV structure & format
A cluttered, disorganised, hard-to-read CV certainly won't help to convince employers that you're a thoughtful, caring and responsible candidate.
So, it's vital to give plenty of thought to the format and structure of your CV, to ensure your information looks professional, is well-organised and easy-to-read.
The image below shows a simple yet effective structure, as well as some savvy formatting tricks, to ensure your CV is up to standard:
Formatting Tips
Chunky blocks of text can be difficult to read (not to mention boring!). Break up your information by incorporating columns, bullet points and lists, as well as ensuring there's some white space between sections.
Choose a simple colour scheme – black and white usually does the trick – and a clear, legible font. This way, the focus of your CV will be on the content, rather than an elaborate and distracting design.
A childcare CV should be no more than 2 sides of A4 – this gives enough space to prove your suitability, without becoming overwhelming and time-consuming for the reader.
Avoid overloading your CV with imagery. Company logos and profile pictures don't add any value to your CV and could distract attention from key content.
In the UK, it's against the law to consider age, race or gender during the hiring process, so including a profile photo could actually be a disadvantage when applying for a role within an organisation. However, if you're applying to be a childminder directly to a family, you might consider including a photo. If you do choose to include one, just make sure it looks polished and professional.
Structuring your CV
Break your CV into clearly defined sections working towards the below structure:
Contact details – Top your CV with your basic contact details.
Profile – Write a 5-10 line summary of your childcare skills, experience and qualifications, showcasing why you're the perfect fit for the sector.
Work experience / Career history – List your work experience, focusing on any roles you've had within care.
Education – Detail your relevant qualifications, especially those which are relevant to childcare roles.
Interest and hobbies – An optional section, which you can use to document any hobbies which could further prove your suitability for the childcare industry.
Don't worry, we'll go through each section in more detail so that you know exactly what you need to include.

CV Contact Details
The first thing you write on your CV should always be your contact details. This way, recruiters, employers or clients can contact you for an interview with ease.
Here's what you need to include:
Phone number
Email address
Location
Quick Tip: Remove extra details, such as your DOB, marital status or full address (a town or city will do). At this stage, only the basics are needed, so anything extra is simply a waste of space.

Childcare CV Profile
Childcare roles often get numerous applications, meaning employers, recruiters or families may well have a huge pile of CVs to sort through.
Your CV profile (or personal statement for junior candidates) is probably the first thing they'll read, making it a great way to hook their attention and entice them to read the rest of your application.
It should be a short but punchy summary of why you're a great fit for the childcare sector, detailing a high-level overview of your relevant skills, experience and qualifications.
Tips to consider when creating your profile:
Be unique, not generic – cliché phrases like "I am a team player" are written on every other CV and have completely lost their value. Focus on giving real examples of your relevant skills and achievements within the childcare vocation.
Keep your profile short, snappy and high-level. The ideal length is 5-10 lines – save the detail for later on in your CV.
You should tailor your profile to the childcare sector, as well as the individual role you're applying for. For example, if the job description says knowledge of childcare legislation is essential, you should mention your experience of this area in your profile.
Don't discuss your career goals in your profile – this type of information is best suited to your cover letter.

What to include in your childcare CV profile?
Level of experience – Have you worked in children's homes, had several years experience as a nanny, or is will this be your first childcare role? Whatever your level of experience, you need to make it clear to the reader.
Relevant qualifications – If you have any relevant qualifications, you should mention them in your profile. This might be a first-aid certification, a diploma in early years education, a social work degree or an NVQ/BTEC in childcare. A driving license and DBS check are crucial for most childcare roles, so include these too.
Childcare skills and knowledge – Read over the job description and decipher what skills and knowledge the employer is looking for and incorporate these into your profile – for example, safeguarding, crisis management, children's mental health or SEN.
Where you've worked – Residential children's homes? Playgroups? After-school clubs? Children's hospital? Nannies? After-school club? Nursery? Summarise your childcare or nanny experience to date.
Quick tip: A poorly written CV will fail to impress recruiters and employers. Use our partner's CV builder to create a winning CV in minutes with professional templates and pre-written content for every industry.
Core skills section
Following your profile with a snappy core skills section will add even more impact to the top of your childcare CV.
Create a columned and bullet-pointed list of your key points, making sure to match up your skills to the ones listed in the job description.
This allows recruiters to see your suitability for the role as soon as they glance at your CV.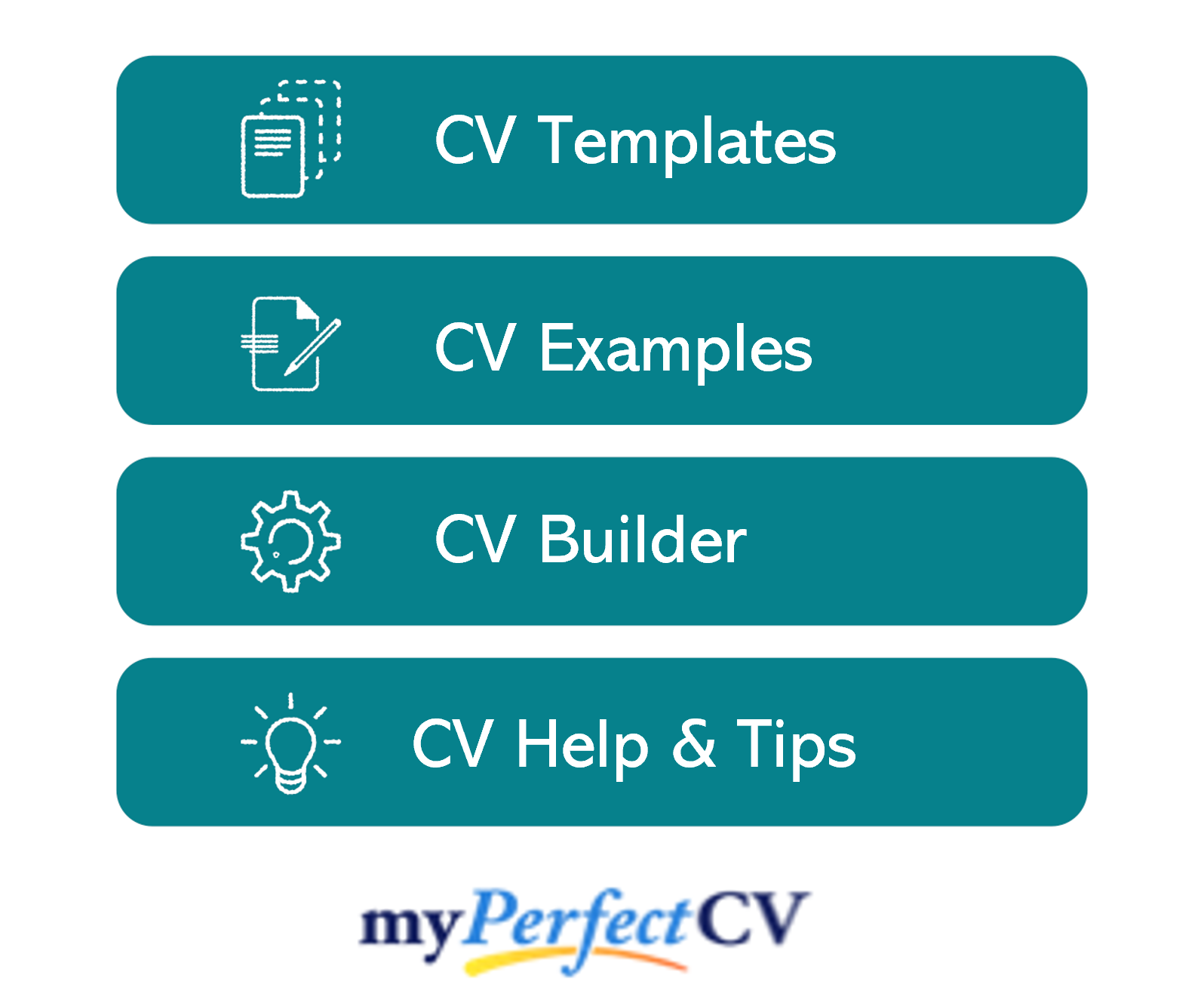 Work experience/Career history
By this point, employers will be keen to dig out the detail about your relevant experience.
Starting with your most recent role and working backwards, list your career history to date.
If you've held tens of short-term or part-time nanny/childcare roles over the years, share more detail about your most recent roles and shorten down descriptions for your older positions. Don't have enough space? You could always club roles together, for example '2000-2005 – Babysitter (multiple clients)'.
Will this be your first role in childcare? You should still provide some insight into your career history – and you might have more relevant experience than you initially think! Other care or educational positions, such as a care worker or teaching assistant, require similar skills to most childcare roles – so they're well worth discussing.
Additionally, volunteering at a youth or after-school club, or looking after children on an informal basis, all show commitment to the sector and should be listed in your experience section.
Structuring your roles
A disorganised and cluttered-looking work experience section can be highly off-putting to recruiters.
Make sure yours reflects your professionalism and is easy-to-read, by using the 3-step structure shown below:
Outline
Start with an overview of the role as a whole, discussing like who you worked for, what type of care you gave and the ages of the children cared for.
E.g.
"Provided care to vulnerable children at a residential service centre, supporting education and individual life programmes, promoting skills and independence, whilst maintaining safeguarding procedures and working closely with families as appropriate."
Key responsibilities
Next, use bullet points to detail your key responsibilities and duties within the role.
E.g.
Dealing with challenging behaviour and helping children to develop self-control techniques.
Planning and participating in a variety of on and off-site activities.
Undertaking sleep-in duties on a rota basis.
Key achievements
Lastly, prove the value you added to the company and/or children you supported, by displaying your achievements within the role.
If you can, quantify your examples with hard facts and figures.
E.g.
Awarded "Child Care Worker of the Month" for 3 months in a single year.
Received 10+ written commendations from parents for efficiency, patience and dedication to the welfare of their children.

Education
Next, you need to detail your qualifications or certifications, including where and when you gained them.
While many childcare roles have a low barrier to entry, there are a wide range of qualifications which will benefit a career in the sector, ranging from childcare NVQ's and care certificates, all the way to social work and early years degrees.
Relevant certifications and vocational courses, such as First Aid or CPR, will be a good advantage, too.
If this will be your first working role or you're a school leaver, just list your highest qualifications, such as your GCSE's or A-Levels.
Interests and hobbies
The hobbies section of your CV is totally optional, but you may use it to list personal pursuits you feel could add value to your application.
Generic hobbies like 'going out with friends' or 'reading' won't add anything, so leave these out.
However, hobbies which demonstrate commitment, communication skills, creativity or teamwork, such as being part of a sports team, learning a language or having a creative talent, are worth listing. After all, you could potentially pass these talents on to the children in your care!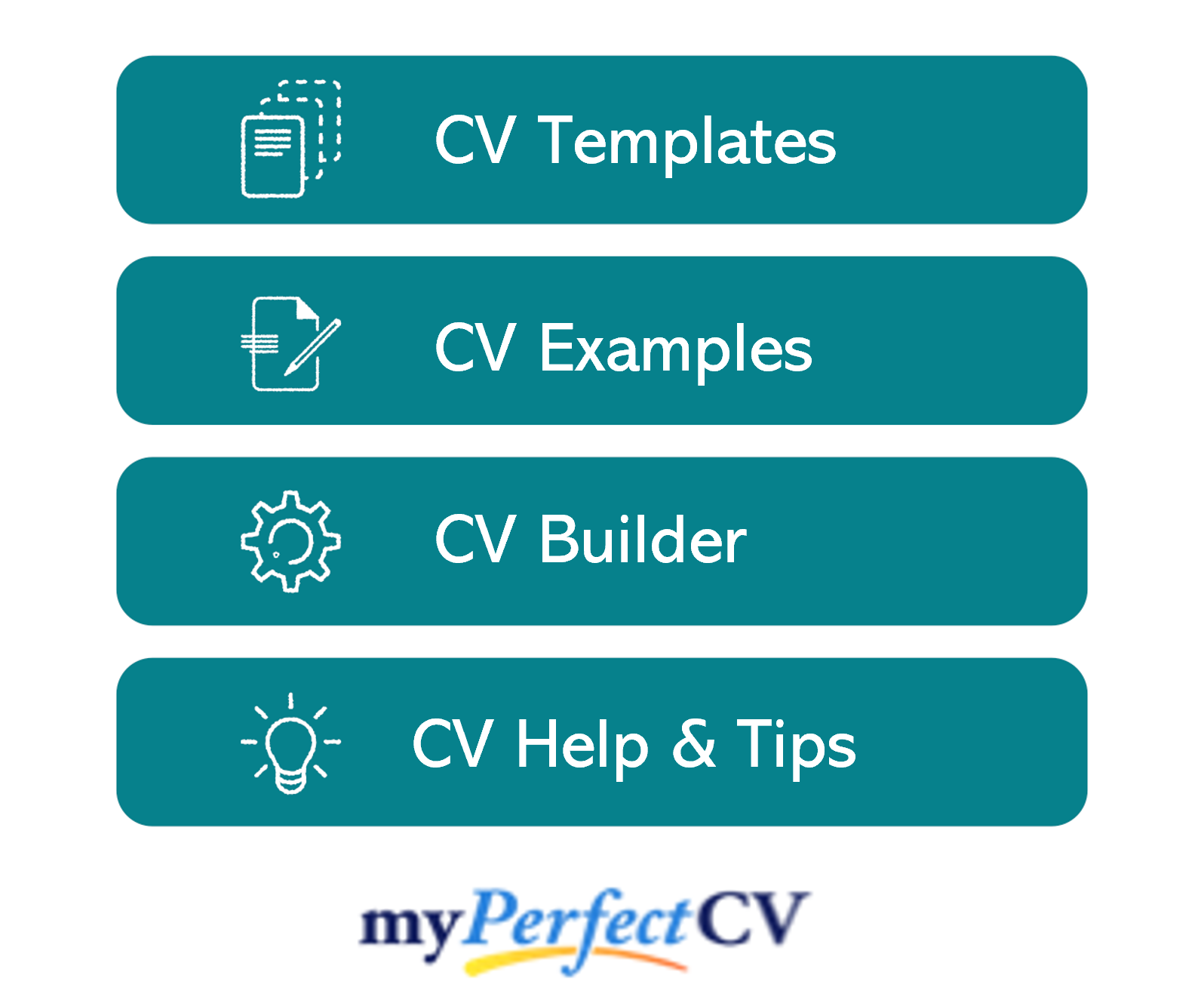 Essential skills for your childcare CV
The specific skills needed for your CV will vary depending on the specific role, so remember to match your skills up with the job requirements. However, the following skills will be beneficial for most childcare roles:
Pediatric first aid – Ability to administer emergency first aid to a child with a sudden or chronic illness or injury is essential – an accredited certification is a huge selling point, too.
CPR – Knowledge and practice of reviving breath in an individual who has stopped breathing.
Health & safety – Keeping children of all ages safe and healthy, working to prevent injuries and illnesses.
Driving – If you're working as a childminder or nanny, a full driving license is often essential.
Domestic skills – Whether you're working directly with a family or in a residential home, you may be expected to undertake light domestic duties, such as cleaning.
Cooking – In smaller clubs or organisations without a dedicated cook, you may need to cook fresh and healthy meals suitable for individual dietary requirements.
Newborn and toddler care – This will depend on the age of children in your care, but generally, childcare workers should be able to change nappies, prepare baby formula and carry out general newborn/toddler care without trouble.
Writing your childcare CV
By following this childcare CV guide from start to finish, you'll be able to create a flawless CV which proves you'd make a committed and reliable hire.
All the best with your job search!