Not only are you analytical, great with data and have a strong understanding of compliance, but you're also a great leader. You're ticking all the right boxes as a risk officer.
But to mitigate the risk of your application ending up on the rejection pile, you need to make sure your CV carefully reflects this impressive skill set.
How do you do this? Well, you can start by checking out our detailed guide and chief risk officer CV example below.
Contents
| | |
| --- | --- |
| How to write a Chief Risk Officer CV | |

Chief Risk Officer CV example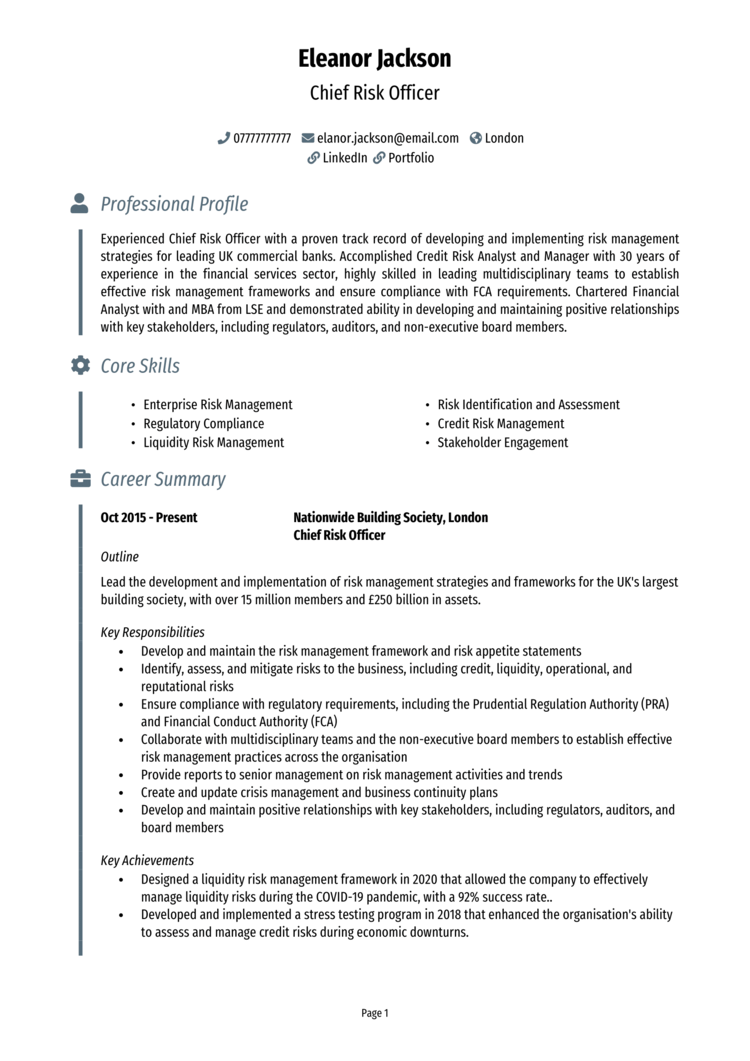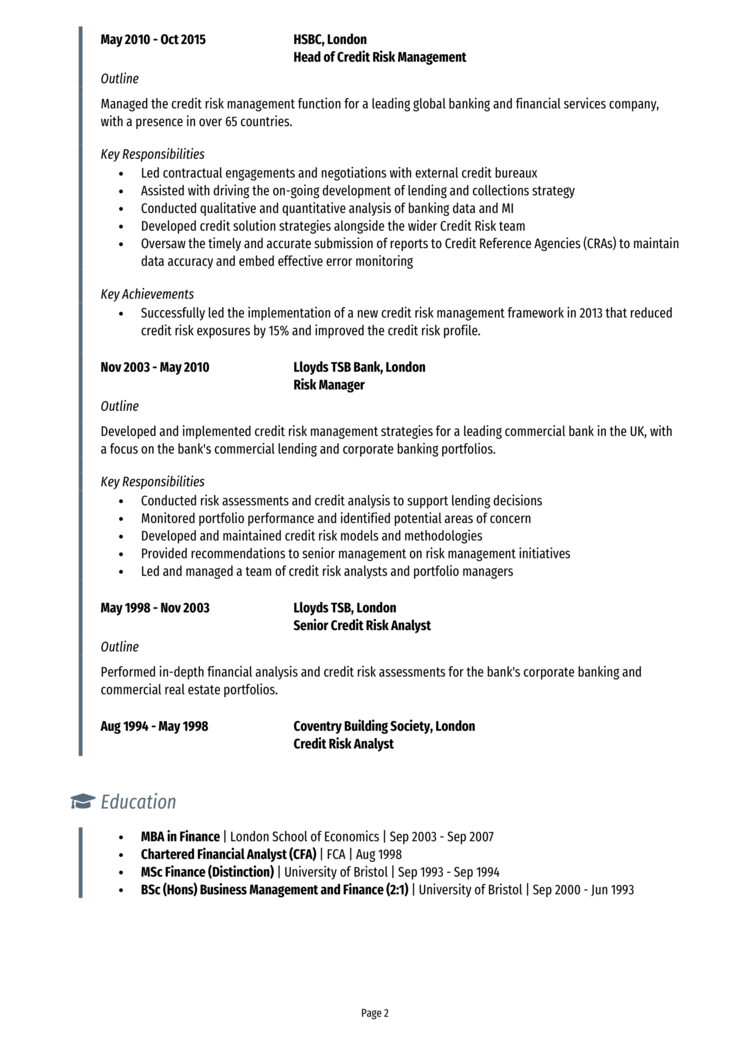 Unsure of what your Chief Risk Officer CV should look like?
Have a look at the CV example above to get familiar with the structure, layout and format of a professional CV.
As you can see, it provides plenty of relevant information about the applicant but is still very easy to read, and brief – which will please busy recruiters and hiring managers.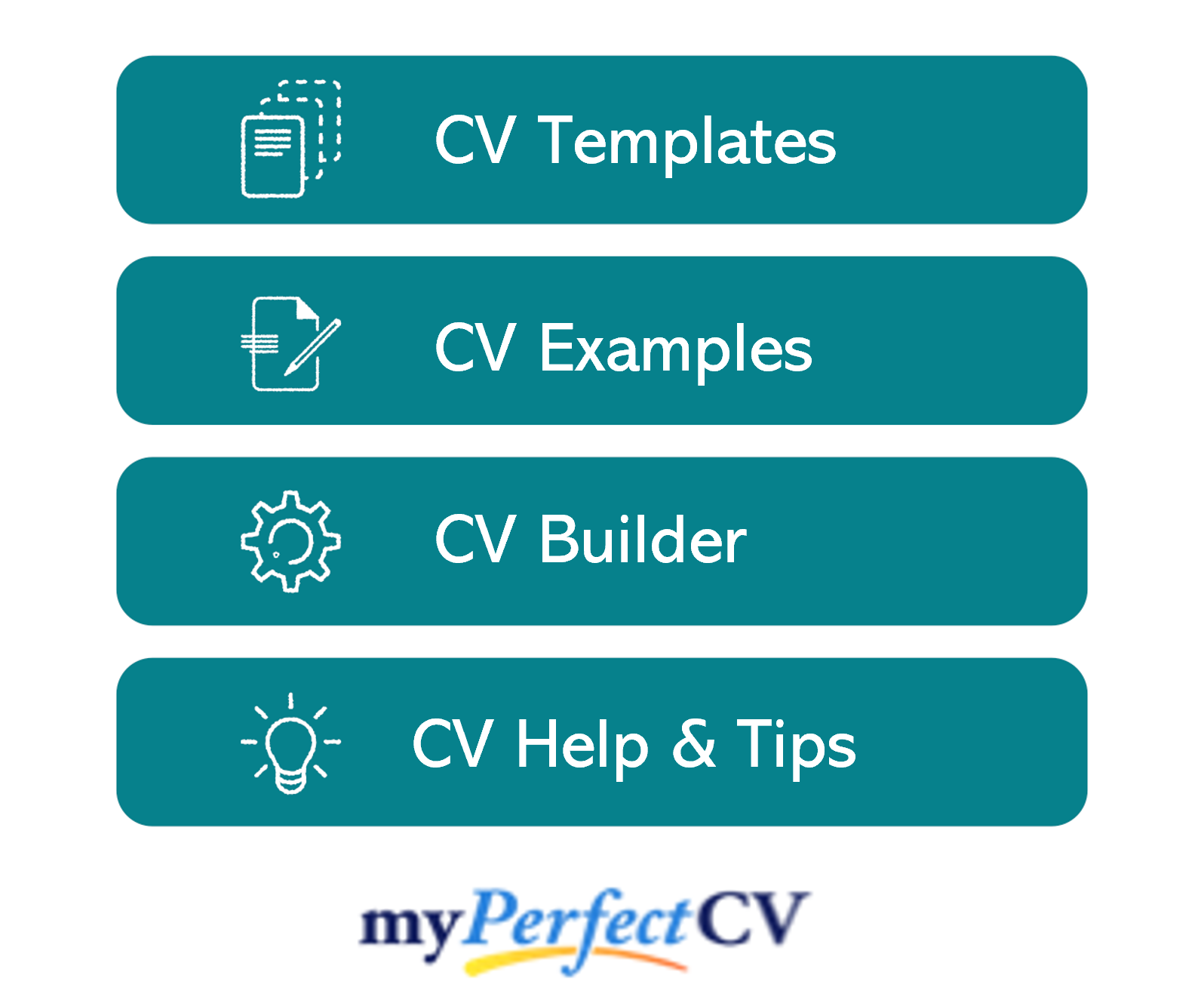 Chief Risk Officer CV format and structure
In today's fast-paced job market, recruiters and employers are often short on time. If they can't locate the information they're searching for within a few seconds, it could result in them overlooking your application.
To avoid this happening, it's critical to structure and format your CV in a way that allows them to quickly identify your key skills and offerings, even when they're pressed for time.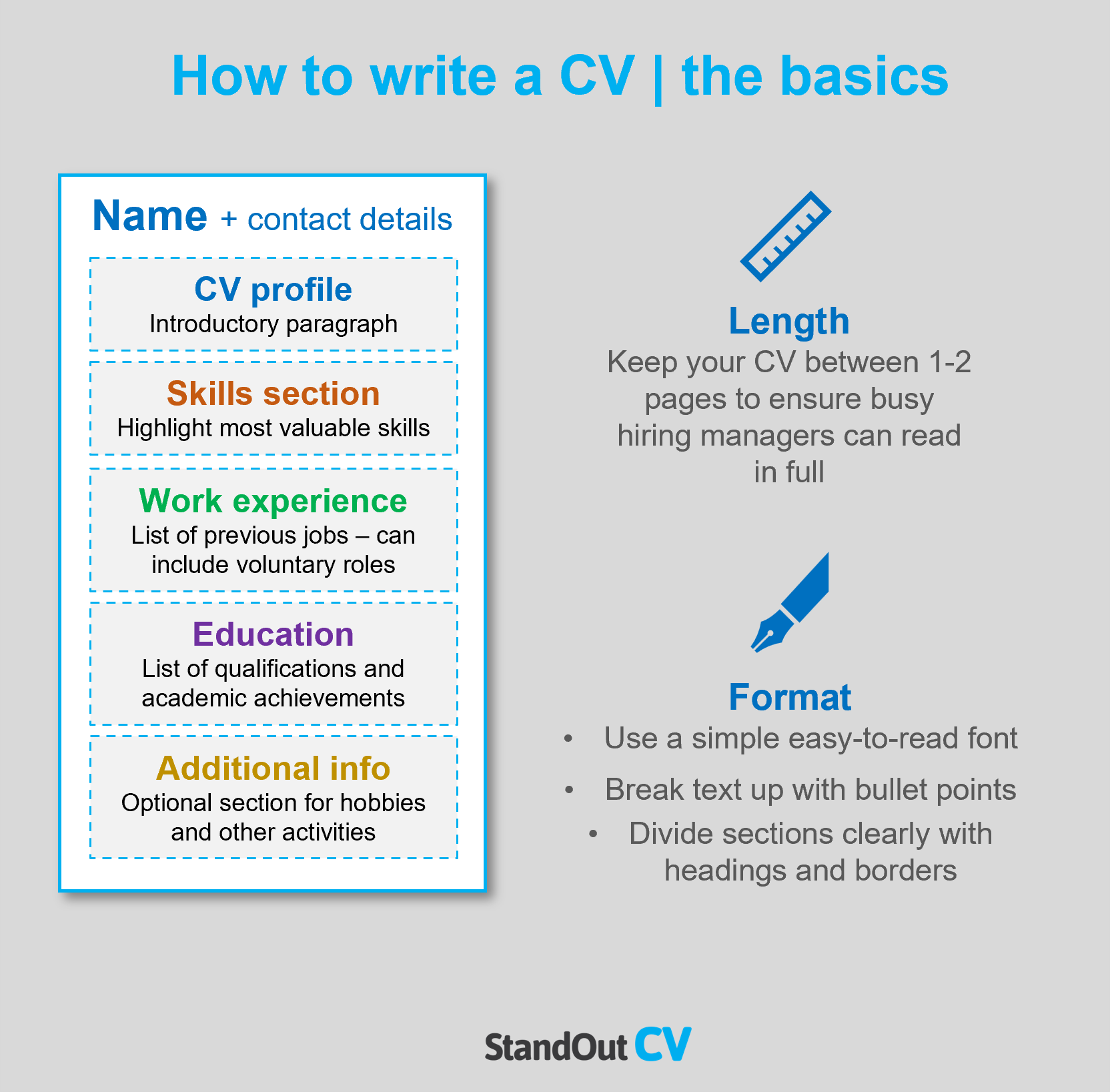 Tips for formatting your Chief Risk Officer CV
Length: If you want to hold the reader's attention and ensure your CV isn't yawn-worthy, it's best to stick to two sides of A4 or less. This is more than enough room to highlight why you're a good match for the role – anything more can quickly become tedious!
Readability: Help out time-strapped recruiters by formatting your CV for easy reading. Using lots of bullet points and lists will help them to skim through your info, while clearly formatted headings will allow them to navigate towards the content which is most useful to them.
Design & format: While it's important that your CV design looks good, it also needs to be functional (which means easy for recruiters to read) Keep the design simple to achieve a good balance between looking good and reading well.
Photos: Don't add profile photos to your CV unless you work in an industry or region which prefers to see them. Most employers in the UK will not need to see one.
Quick tip: Creating a professional CV style can be difficult and time-consuming when using Microsoft Word or Google Docs. To create a winning CV quickly, try our partner's CV Builder and use one of their eye-catching professional CV templates.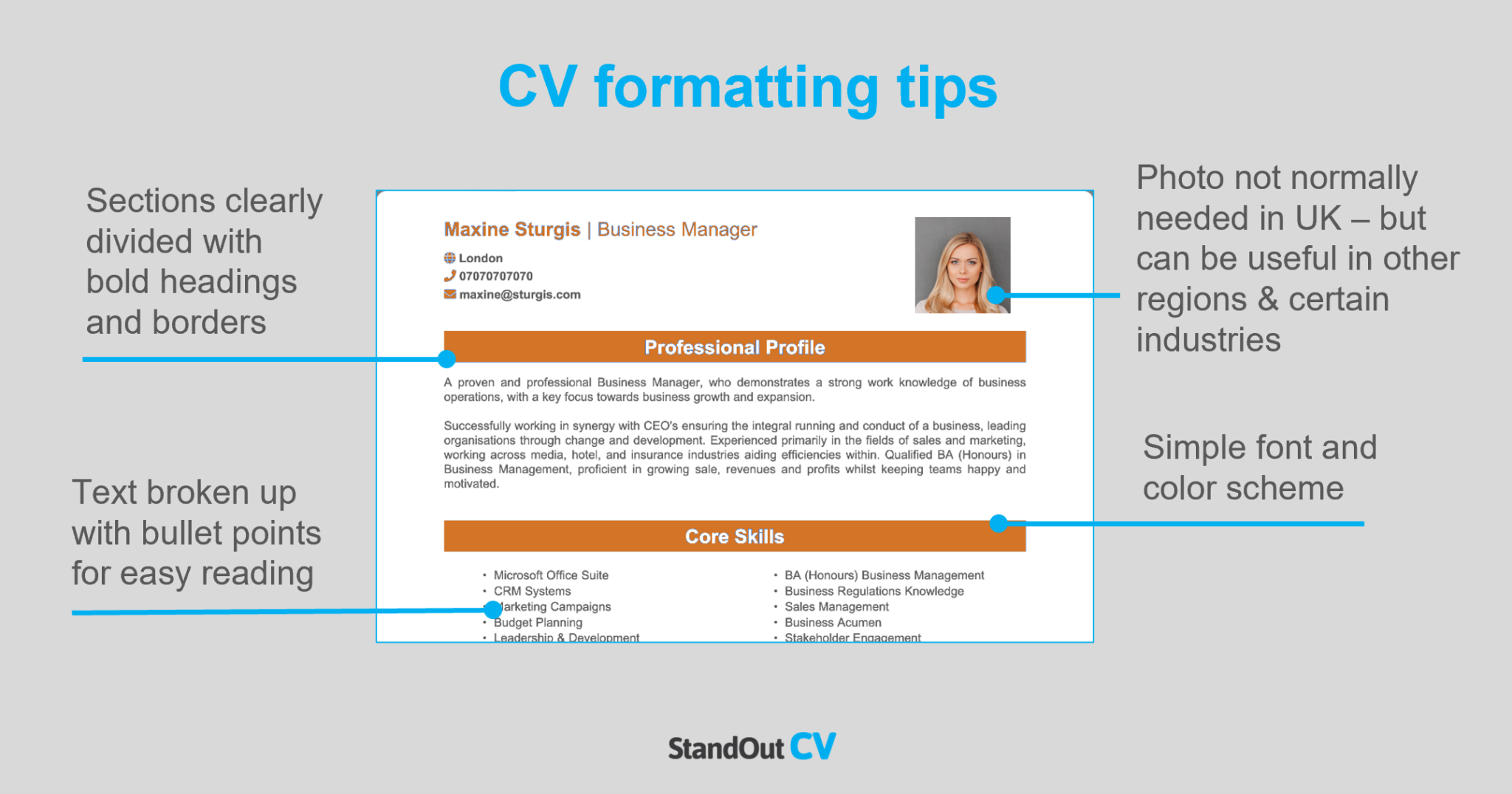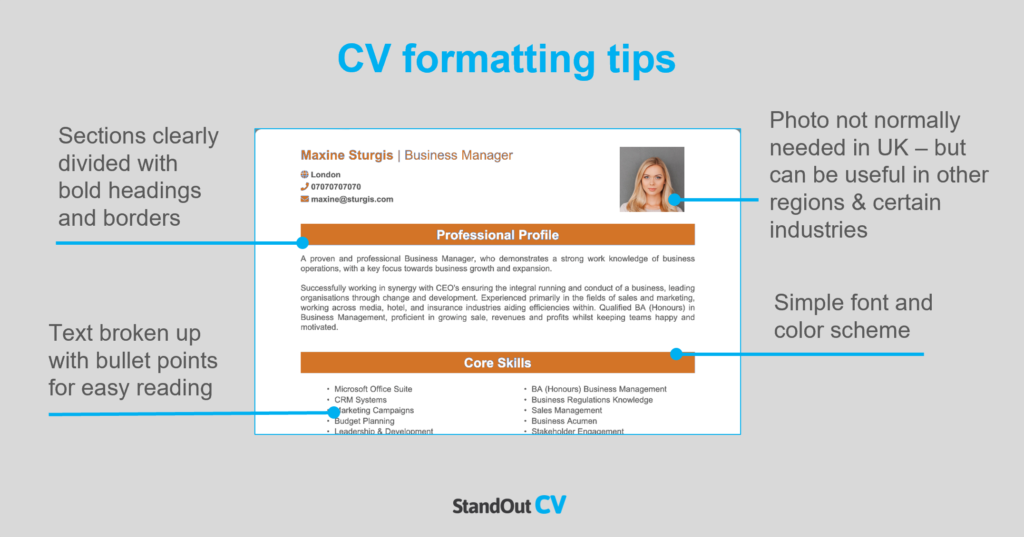 CV structure
As you write your CV, divide and sub-head into the following sections:
Name and contact details – Always start with these, so employers know exactly how to get in touch with you.
CV profile – Add a short summary of your relevant experience, skills and achievements, which highlights your suitability.
Core skills section – A 2-3 columned list of your key skills.
Work experience – A detailed list of any relevant work experience, whether paid or voluntary.
Education – An overview of your academic background and any training you may have completed.
Hobbies and interests – A brief overview of your hobbies and interests, if they're relevant (optional).
Now you understand the basic layout of a CV, here's what you should include in each section of yours.
Contact Details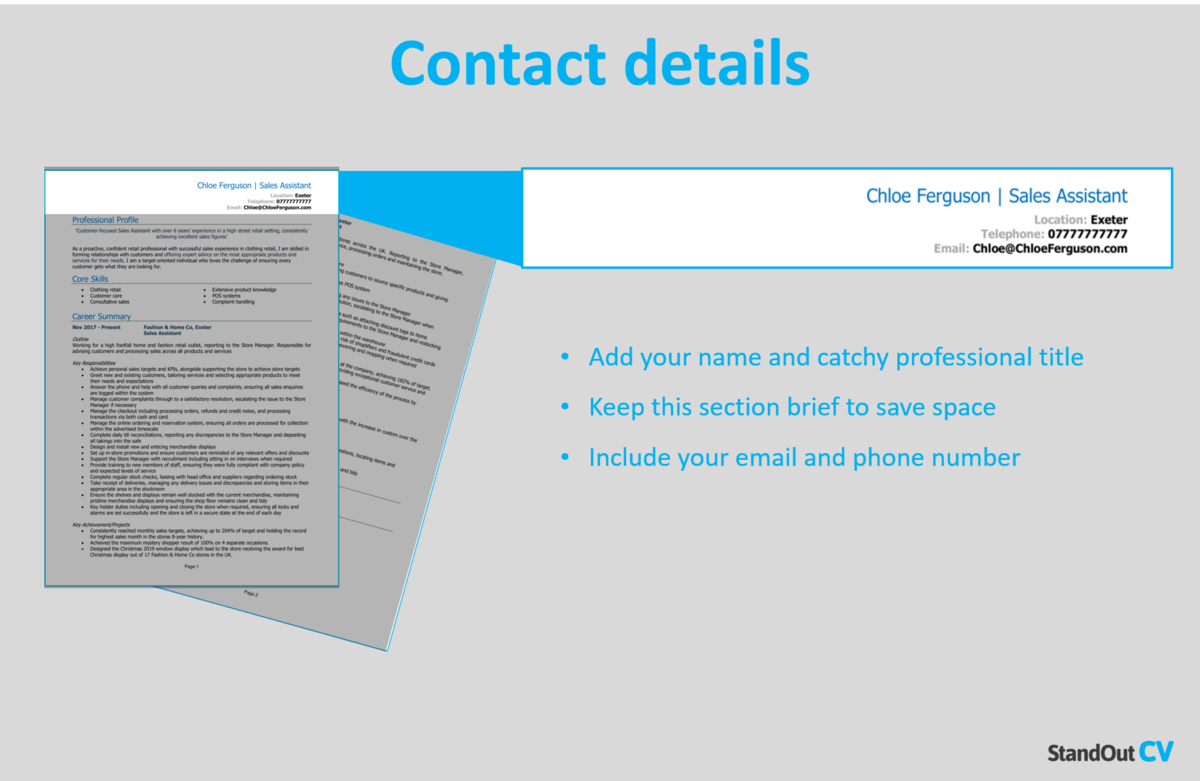 Make it easy for recruiters to get in touch, by heading your CV with your contact details.
There's no need for excessive details – just list the basics:
Mobile number
Email address – Use a professional address with no nicknames.
Location – Just write your your general location, such as 'London' or 'Cardiff' – there's no need to put your full address.
LinkedIn profile or portfolio URL
Chief Risk Officer CV Profile
Your CV profile is the first thing recruiters will read – so your goal is to give them a reason to read onto the end of the document!
Create a short and snappy paragraph that showcases your key skills, relevant experience and impressive accomplishments.
Ultimately, it should prove to the reader that you've got what it takes to carry out the job.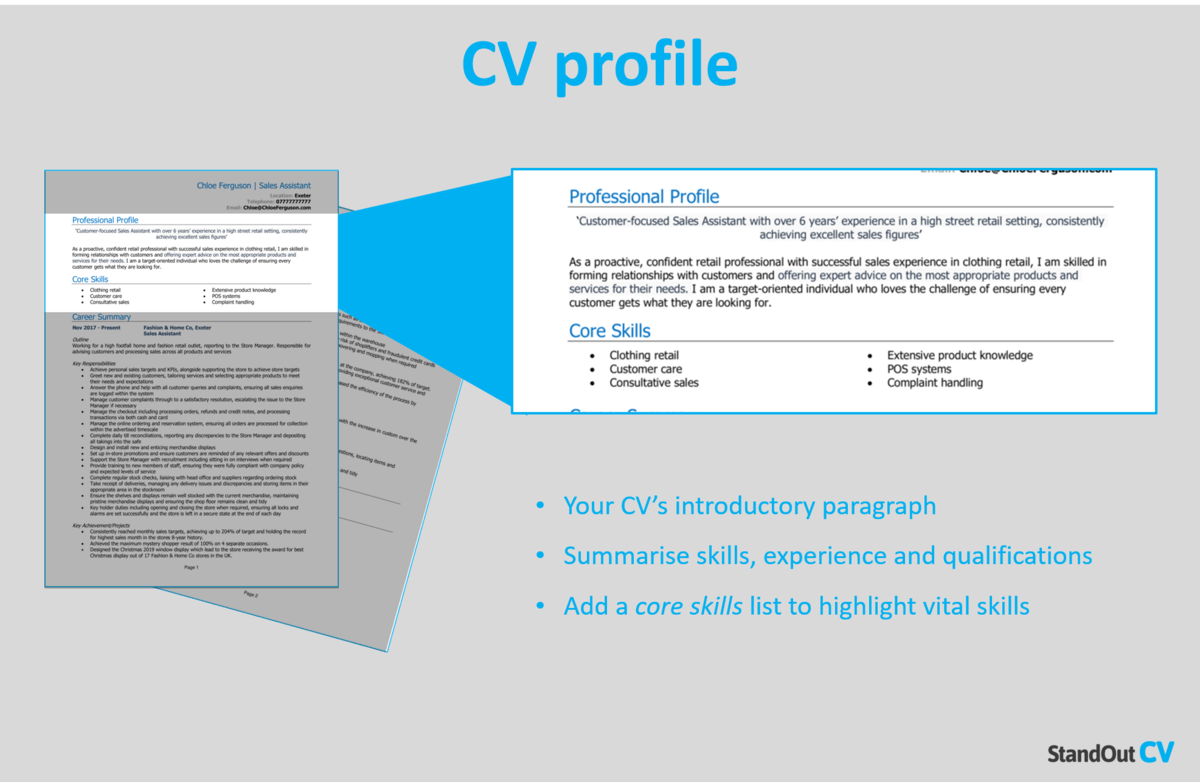 How to write a good CV profile:
Make it short and sharp: When it comes to CV profile length, less is more, as recruiters are often time-strapped. Aim for around of 3-5 persuasive lines.
Tailor it: If recruiters don't see your suitability within a few seconds, they may close your CV straight away. Your CV profile should closely match the essential requirements listed in the job ad, so make sure to review them before you write it.
Don't add an objective: Want to talk about about your career goals and objectives? While the profile may seem like a good space to do so, they're actually much better suited to your cover letter.
Avoid generic phrases: Focus on fact, not fluff. Phrases like "Committed and enthusiastic thought-leader" and "Dynamic problem solver" might sound fancy, but they'll do nothing for your application. Not only do they sound cheesy, but they have no substance – stick to real skills and facts
Example CV profile for Chief Risk Officer
Experienced Chief Risk Officer with a proven track record of developing and implementing risk management strategies for leading UK commercial banks. Accomplished Credit Risk Analyst and Manager with 30 years of experience in the financial services sector, highly skilled in leading multidisciplinary teams to establish effective risk management frameworks and ensure compliance with FCA requirements. Chartered Financial Analyst with and MBA from LSE and demonstrated ability in developing and maintaining positive relationships with key stakeholders, including regulators, auditors, and non-executive board members.
What to include in your Chief Risk Officer CV profile?
Experience overview: Showcase your aptitude for the job you are aiming for by giving a brief summary of your past work history, including the industries you have worked in, the kinds of employers you have served, and the roles you have held.
Targeted skills: Make your most relevant Chief Risk Officer key skills clear in your profile. These should be tailored to the specific role you're applying for – so make sure to check the job description first, and aim to match their requirements as closely as you can.
Important qualifications: Be sure to outline your relevant Chief Risk Officer qualifications, so that anyone reading the CV can instantly see you are qualified for the jobs you are applying to.
Quick tip: If you are finding it difficult to write an attention-grabbing CV profile, choose from hundreds of pre-written profiles across all industries, and add one to your CV with one click in our partner's CV Builder. All profiles are written by recruitment experts and easily tailored to suit your unique skillset.
Core skills section
In addition to your CV profile, your core skills section provides an easily digestible snapshot of your skills – perfect for grabbing the attention of busy hiring managers.
As Chief Risk Officer jobs might receive a huge pile of applications, this is a great way to stand out and show off your suitability for the role.
It should be made up of 2-3 columns of bullet points and be made up of skills that are highly relevant to the jobs you are targeting.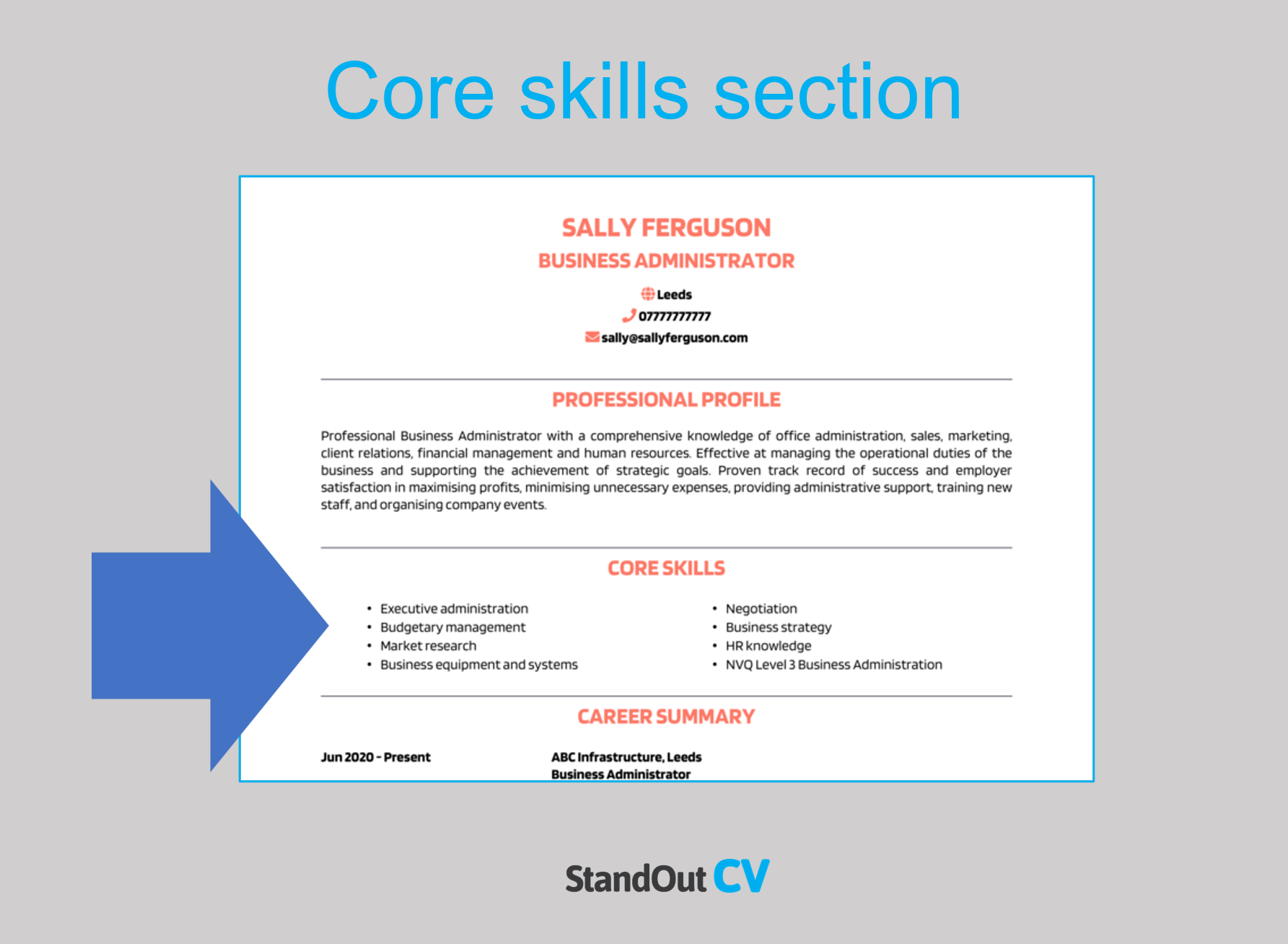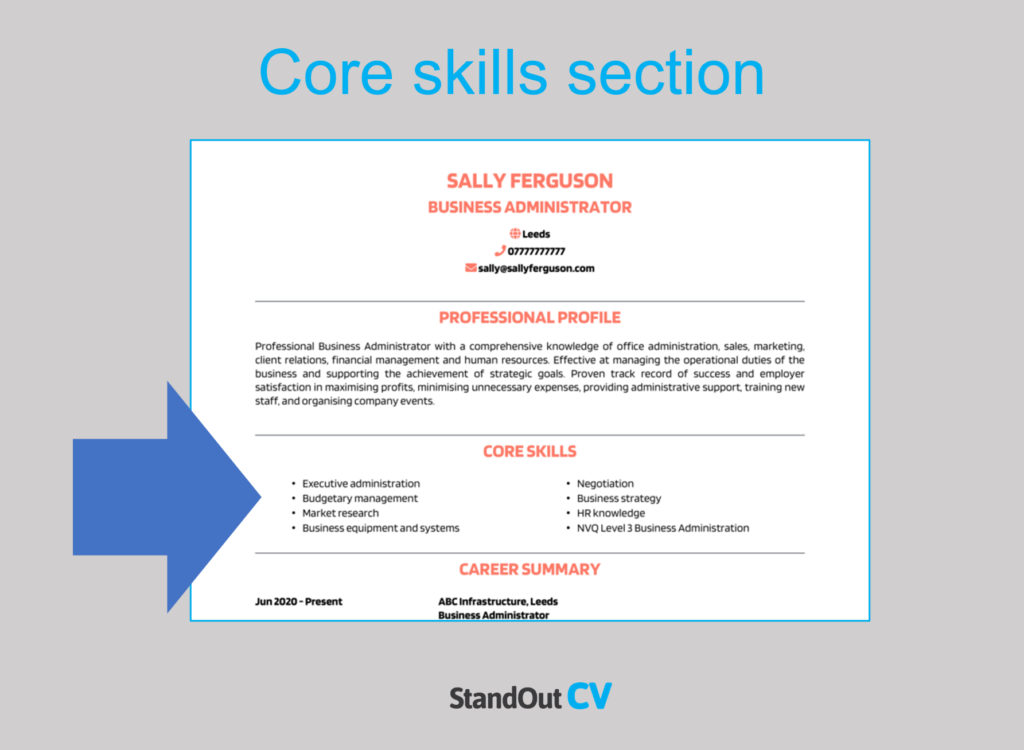 Important skills for your Chief Risk Officer CV
Risk Management – Maintaining a comprehensive understanding of risk management principles, frameworks, and methodologies to identify, assess, and mitigate risks.
Regulatory Compliance – Utilising knowledge of relevant laws, regulations, and industry standards to ensure compliance and mitigate legal and regulatory risks.
Financial Analysis – Utilising knowledge of financial analysis and modelling to assess and evaluate financial risks, analyse financial statements, and make data-driven decisions.
Strategic Thinking – Thinking strategically and anticipating potential risks and challenges, developing risk mitigation strategies, and aligning risk management with business objectives.
Stakeholder Management – Effectively engaging and collaborating with stakeholders across the organisation, including senior management, board members, and external partners.
Crisis Management – Developing and implementing crisis management plans, including response protocols and business continuity strategies.
Data Analysis – Utilising data analysis techniques, including data mining, statistical analysis, and risk modelling, to extract meaningful insights and support risk management decisions.
Cybersecurity – Utilising knowledge of cybersecurity principles, best practices, and technologies to assess and address cyber risks and ensure the security of organisational assets and data.
Business Acumen – Utilising knowledge of the industry, market dynamics, and organisational operations to identify business risks and develop risk mitigation strategies aligned with business goals.
Leadership and Governance – Establishing a risk-aware culture, leading risk management teams, and ensuring effective governance and oversight of risk management activities.
Quick tip: Our partner's CV Builder has thousands of in-demand skills for all industries and professions, that can be added to your CV in seconds – This will save you time and ensure you get noticed by recruiters.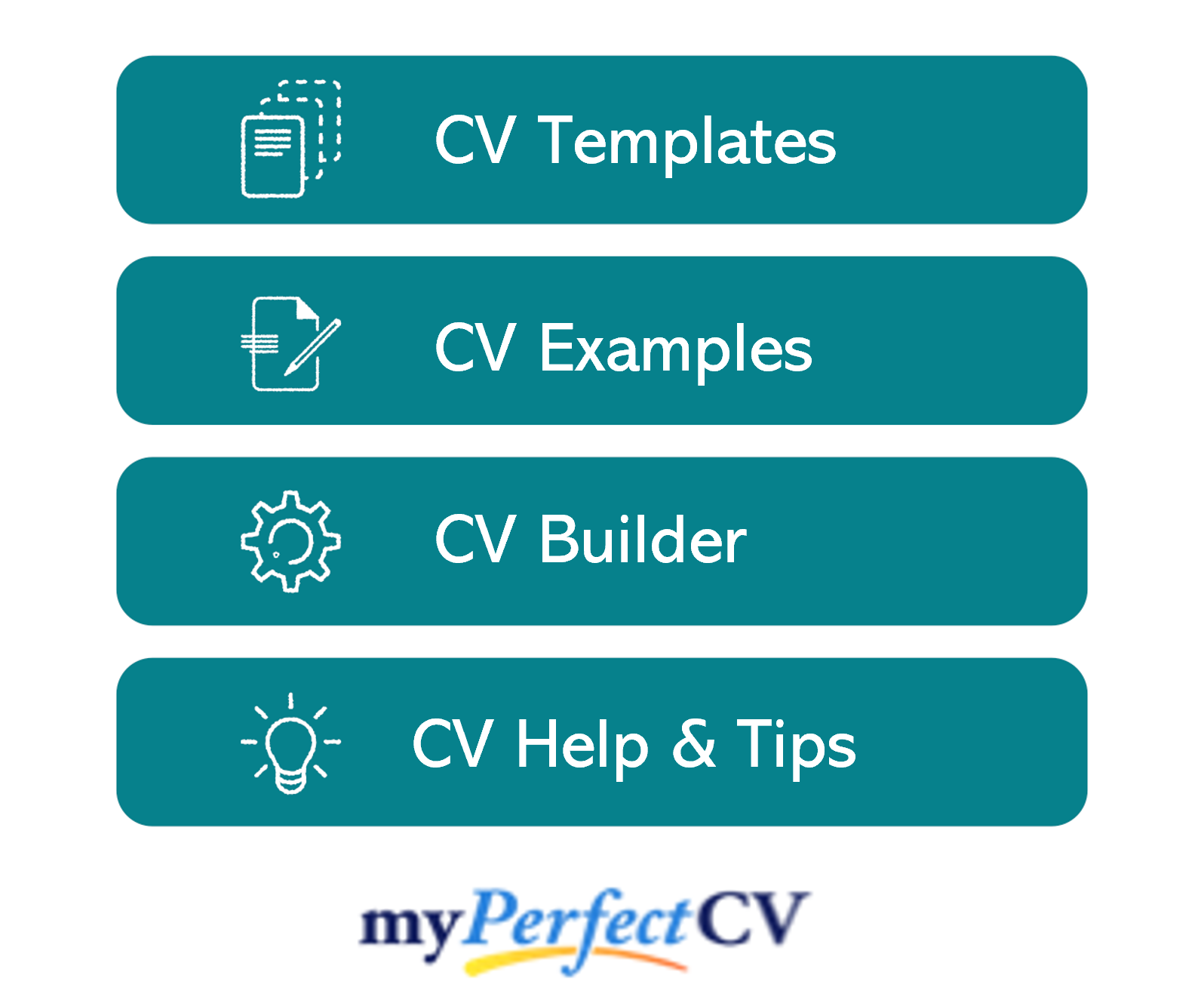 Work experience
Now that recruiters have a good overview of your skills and abilities, you need to jump into the detail of your career history.
Give them a more thorough insight into what you can do by creating a detailed list of your relevant experience.
Start with your current role, and work backwards through all the relevant positions you've held.
This could be freelance, contract or voluntary work too; as long as it's related to the role you're applying for.
Structuring each job
Lengthy, unbroken chunks of text is a recruiters worst nightmare, but your work experience section can easily end up looking like that if you are not careful.
To avoid this, use my tried-and-tested 3-step structure, as illustrated below:
Outline
Start with a solid introduction to your role as a whole, in order to build some context.
Explain the nature of the organisation you worked for, the size of the team you were part of, who you reported to and what the overarching purpose of your job was.
Key responsibilities
Next, write up a punchy list of your daily duties and responsibilities, using bullet points.
Wherever you can, point out how you put your hard skills and knowledge to use – especially skills which are applicable to your target role.
Key achievements
Finish off by showcasing 1-3 key achievements made within the role.
This could be anything that had a positive effect on your company, clients or customers, such as saving time or money, receiving exemplary feedback or receiving an award.
Sample job description for Chief Risk Officer CV
Outline
Lead the development and implementation of risk management strategies and frameworks for the UK's largest building society, with over 15 million members and £250 billion in assets.
Key Responsibilities
Develop and maintain the risk management framework and risk appetite statements
Identify, assess, and mitigate risks to the business, including credit, liquidity, operational, and reputational risks
Ensure compliance with regulatory requirements, including the Prudential Regulation Authority (PRA) and Financial Conduct Authority (FCA)
Collaborate with multidisciplinary teams and the non-executive board members to establish effective risk management practices across the organisation
Quick tip: Create impressive job descriptions easily in our partner's CV Builder by adding pre-written job phrases for every industry and career stage.

Education section
After your work experience, your education section should provide a detailed view of your academic background.
Begin with those most relevant to Chief Risk Officer jobs, such as vocational training or degrees.
If you have space, you can also mention your academic qualifications, such as A-Levels and GCSEs.
Focus on the qualifications that are most relevant to the jobs you are applying for.
Hobbies and interests
The hobbies and interests CV section isn't mandatory, so don't worry if you're out of room by this point.
However, if you have an interesting hobby, or an interest that could make you seem more suitable for the role, then certainly think about adding.
Be careful what you include though… Only consider hobbies that exhibit skills that are required for roles as a Chief Risk Officer, or transferable workplace skills.
There is never any need to tell employers that you like to watch TV and eat out.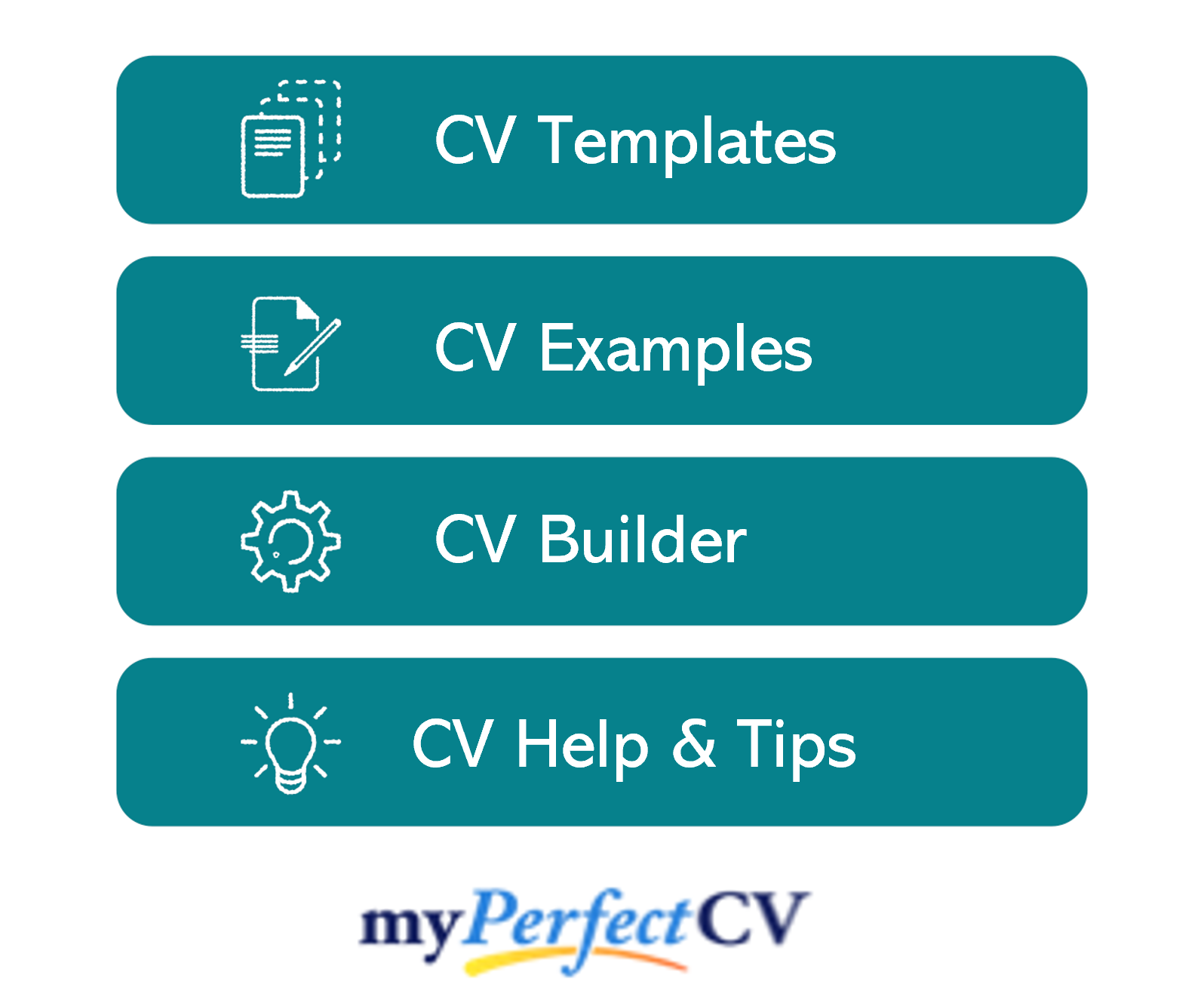 Creating a strong Chief Risk Officer CV requires a blend of punchy content, considered structure and format, and heavy tailoring.
By creating a punchy profile and core skills list, you'll be able to hook recruiter's attention and ensure your CV gets read.
Remember that research and relevance is the key to a good CV, so research your target roles before you start writing and pack your CV with relevant skills.
Best of luck with your next application!