Do you need a retail assistant cover letter that can help you stand out from the crowd?
Then you've come to the right place.
In our detailed guide below, we'll show you what you need to include in your application, as well as share a whole host of handy tips.
We've also put together some retail assistant cover letter examples to inspire you.

Retail Assistant cover letter example 1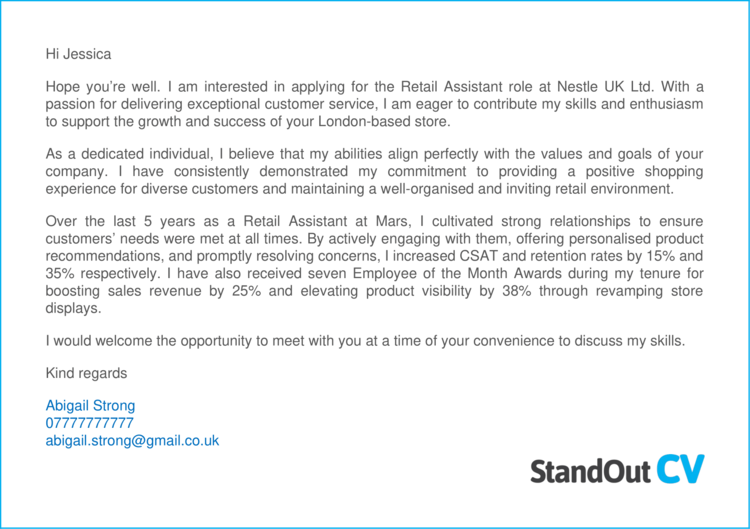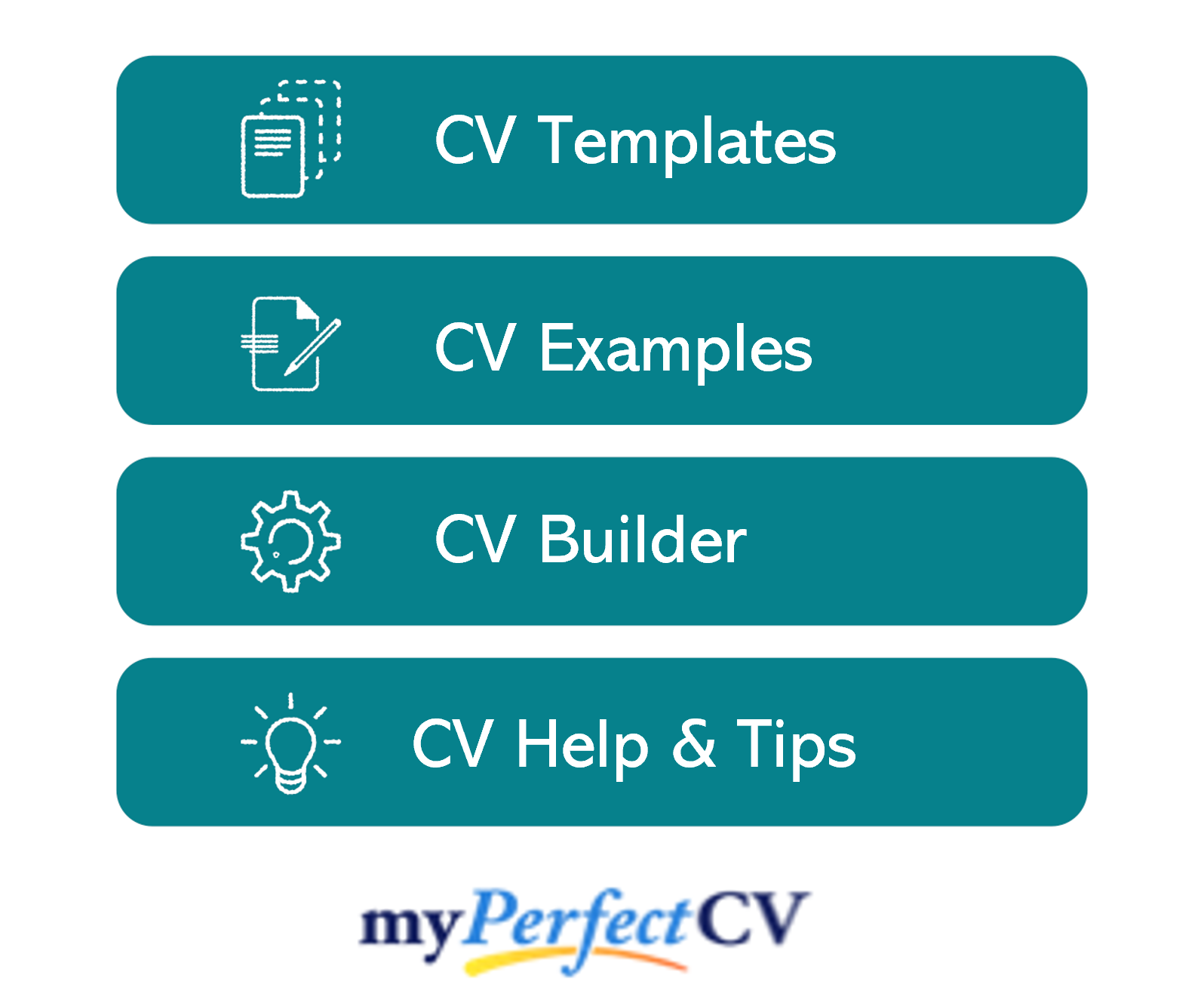 Retail Assistant cover letter example 2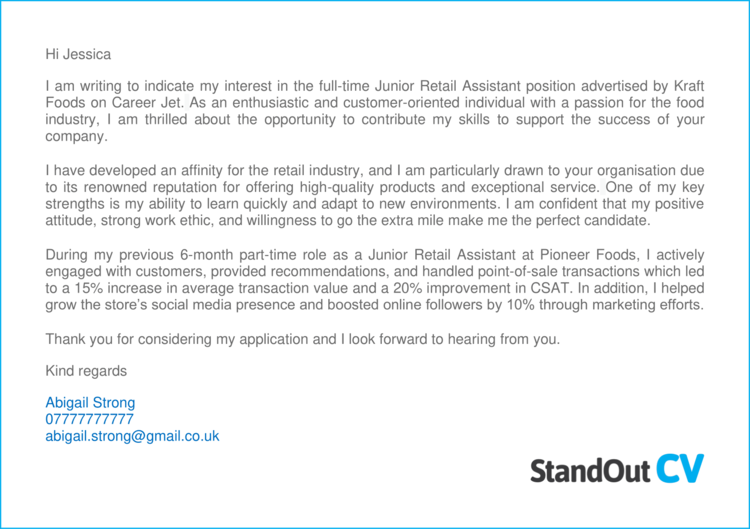 Retail Assistant cover letter example 3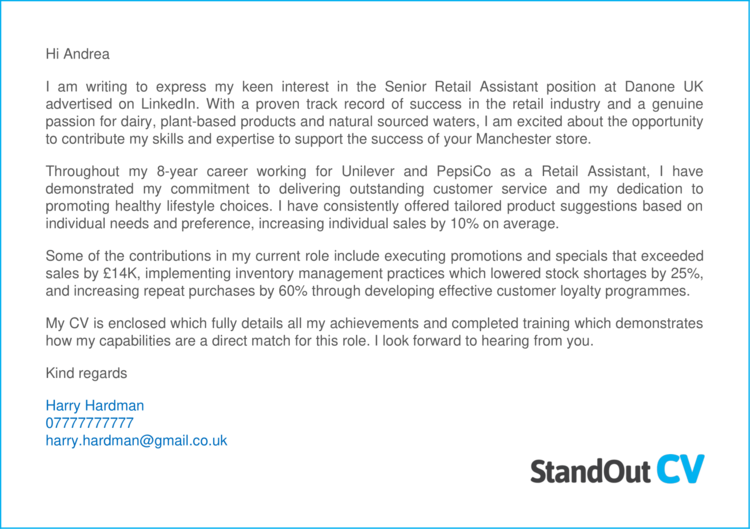 The example cover letters here should give you a good general idea on how your Retail Assistant cover letter should be formatted and written.
The rest of this guide gives more specific guidance on how to create your own cover letter in this format, and even includes some templates you can copy and paste.
How to write a Retail Assistant cover letter
Here's how you can write your own eye-catching cover letter, broken down into simple steps.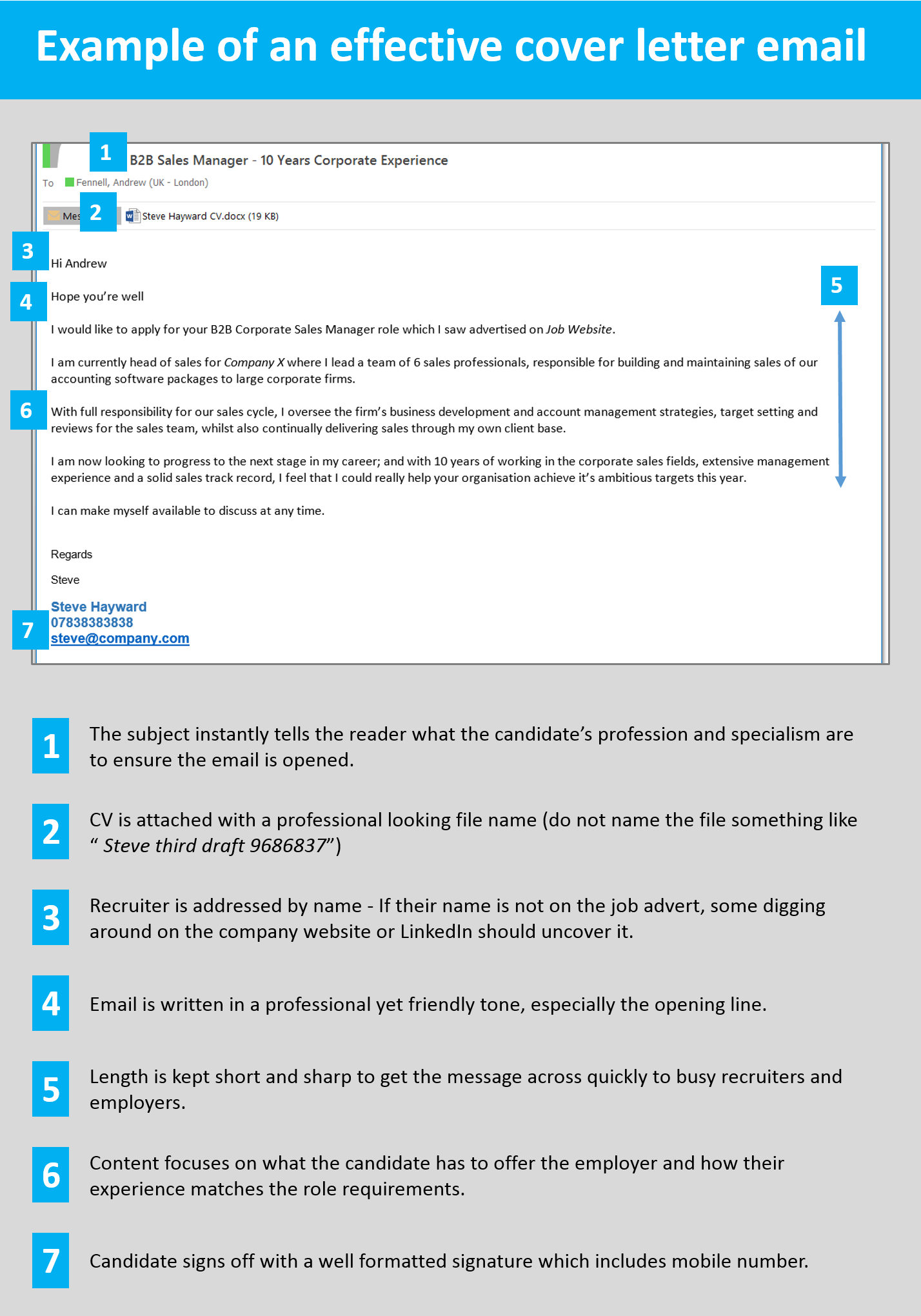 Write your cover letter in the body of an email/message
Type the content of your cover letter directly into the email you are sending, or if you are applying via a job board, directly into their messaging system.
The reason for doing this it to ensure that your cover letter gets seen instantly and you can start connecting with the recruiter as soon as they open your message.
If you attach your cover letter as a separate document, the recipient will have to open up the document, which will slow the process down, or make them less likely to even open your cover letter – which could mean your application gets skipped over.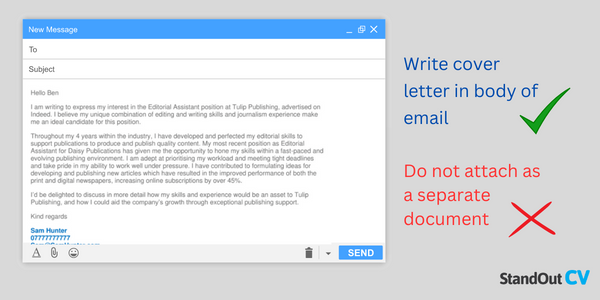 Start with a friendly greeting

To kick your cover letter off, start with a friendly greeting to build rapport with the recruiter instantly.
Your greeting should be personable but professional. Not too casual, but not too formal either
Go with something like…
Hi
Hi [insert recruiter name]
Hi [insert department/team name]
Avoid old-fashioned greetings like "Dear sir/madam" unless applying to very formal companies.
How to find the contact's name?
Addressing the recruitment contact by name is an excellent way to start building a strong relationship. If it is not listed in the job advert, try these methods to find it.
Check out the company website and look at their About page. If you see a hiring manager, HR person or internal recruiter, use their name. You could also try to figure out who would be your manager in the role and use their name.
Head to LinkedIn, search for the company and scan through the list of employees. Most professionals are on LinkedIn these days, so this is a good bet.
Identify the role you are applying for
Now that you have warmed the recruiter up with a friendly greeting, firstly you need to let them know which role you are applying for.
Sometimes a recruitment consultant will be juggling 10 or 10 vacancies, so it's important to specify which one you are applying to.
Give us much detail as possible (team/department, role title etc.) and paste in the reference number if you have one.
Here are some examples you can use.
I am interested in applying for the role of Retail Assistant with your company.
I would like to apply for the role of Sales assistant (Ref: 40f57393)
I would like to express my interest in the customer service vacancy within your retail department
I saw your advert for an IT project manager on Reed and would like to apply for the role.
Highlight your suitability
The main purpose of your cover letter is to excite recruiters and make them eager to open your CV. And you achieve this by quickly demonstrating your suitability to the job you are applying for.
Take a look at the job adverts you are applying for, and make note of the most important skills being asked for.
Then, when you write your cover letter, make your suitability the focal point.
Explain how you meet the candidate requirements fully, and why you are so well suited to carry out the job.
This will give recruiters all the encouragement they need to open your CV and consider your application.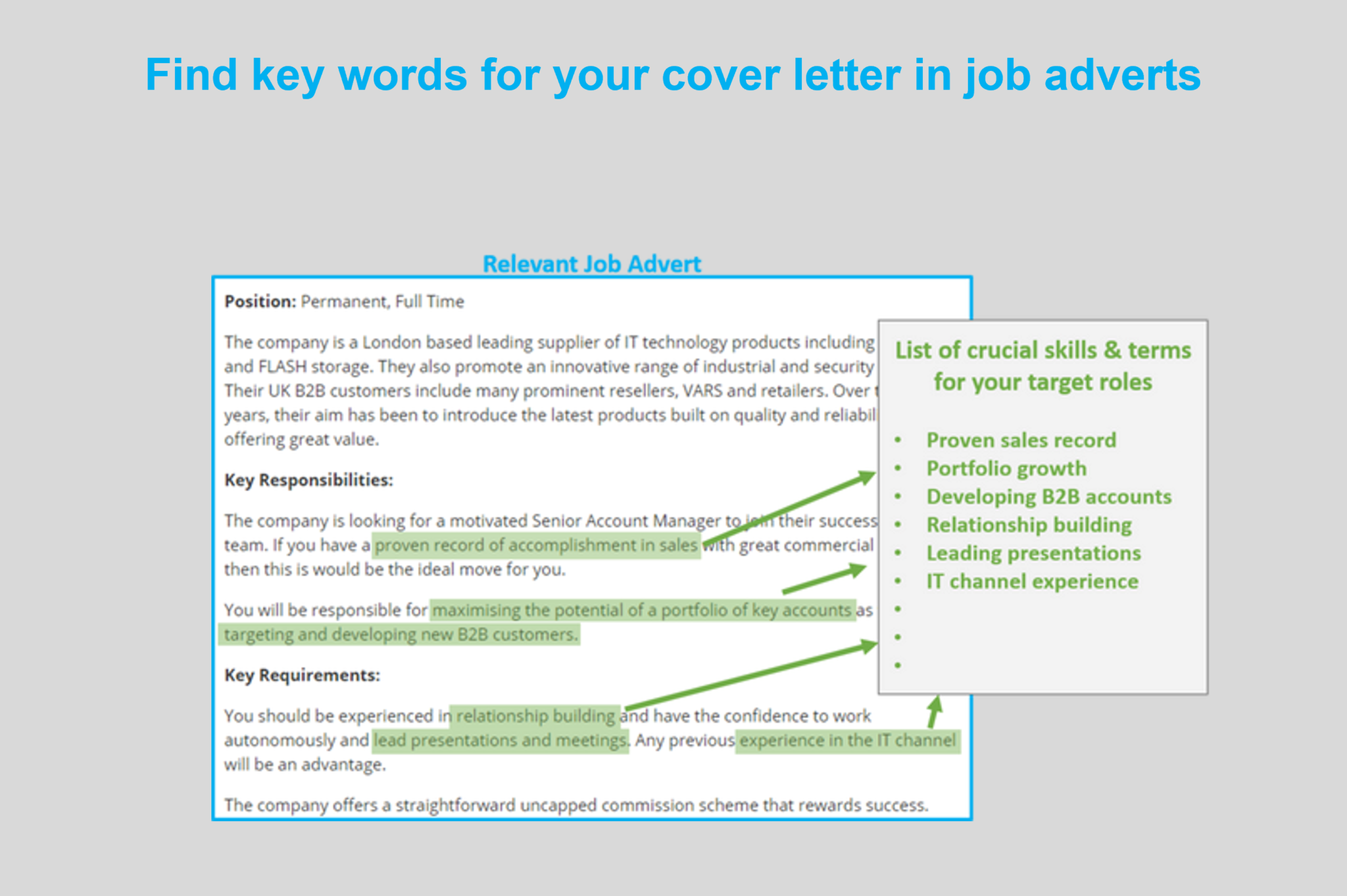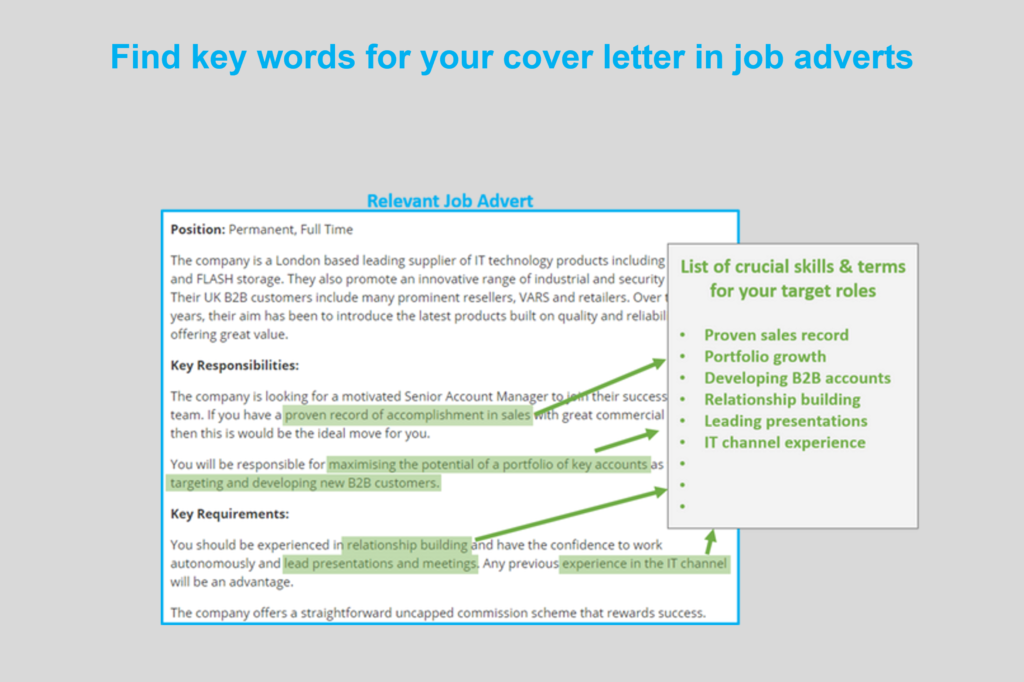 Keep it short and sharp
When sending a job application to a recruiter or hiring manager, it is important to remember that they will normally be very busy and pushed for time.
Therefore, you need to get you message across to them quickly (in a matter of seconds ideally). So, keep your cover letter short and to-the-point. A long waffling cover letter will overwhelm recruiters when they are running through hundreds of emails in there inbox, but a concise one will get their attention.
So, keep your cover letter to just a few sentences long, and save the extensive detail for your CV.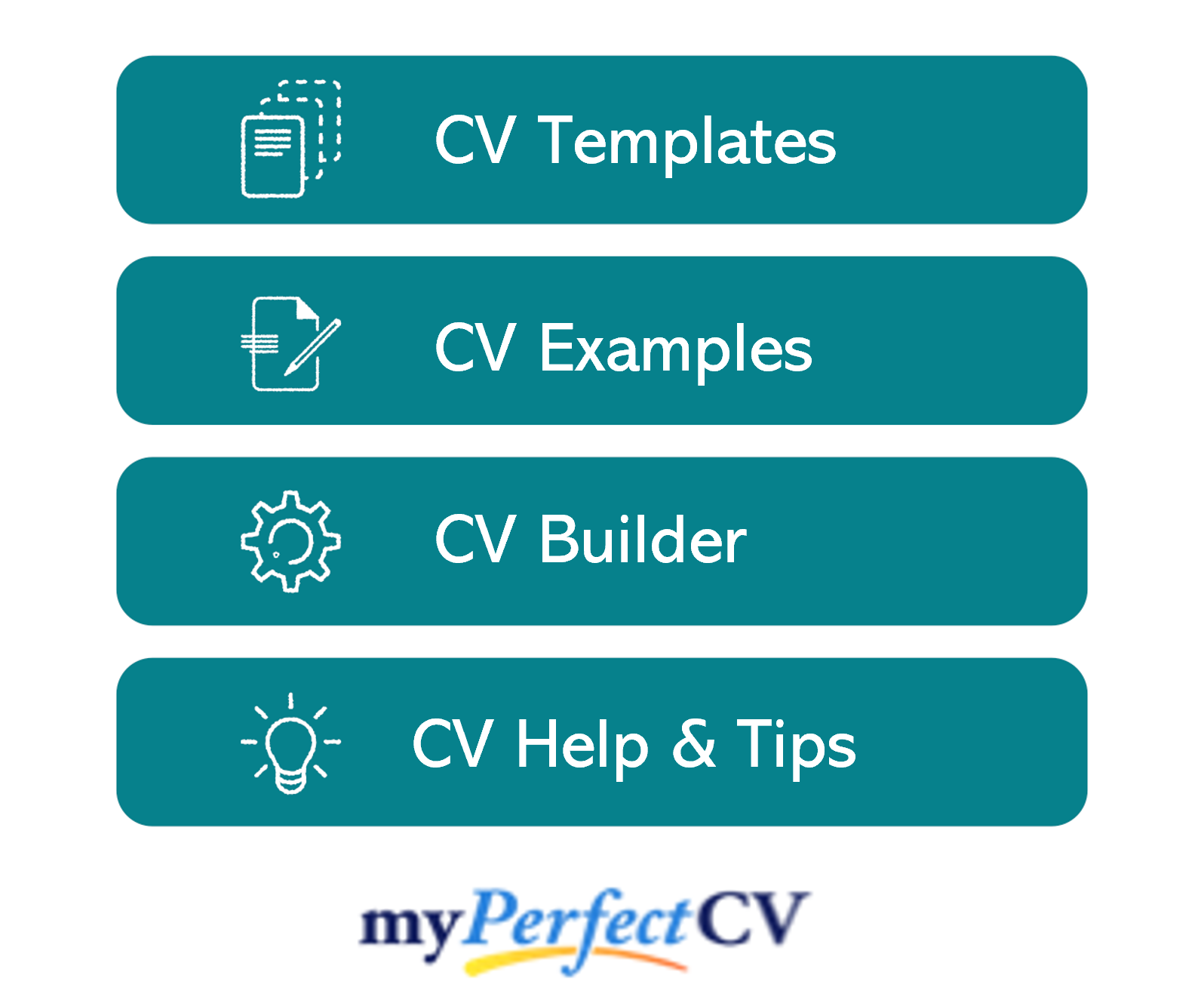 Sign off professionally
To round of your cover letter, add a professional signature to the bottom, giving recruiters your vital contact information.
This not only gives various means of contacting you, it also looks really professional and shows that you know how to communicate in the workplace.
Include the following points;
A friendly sign off – e.g. "Warm regards"
Your full name
Phone number (one you can answer quickly)
Email address
Optional
Profession title
Professional social network – e.g. LinkedIn
Here is an example signature;
Warm regards,
Gerald Baker
Senior Accountant
07887500404
Gbaker213@hotmail.com
LinkedIn
Quick tip: To save yourself from having to write your signature every time you send a job application email, you can save it within your email drafts, or on a separate document that you could copy in.

What to include in your Retail Assistant cover letter
Your Retail Assistant cover letter will be unique to your situation, but there are certain content guidelines you should stick to for best results.
To attract and entice recruiters, stick with the following key subjects in your cover letter – adapting them to fit your profession and target jobs.
Your professional experience – Employers will be keen to know if your experience is suitable for the job you are applying to, so provide a good summary of it in your cover letter.
Your qualifications and education – Highlight your most relevant and high-level of qualification, especially if they are essential to the job.
The positive impact you have made – Employers love to hear about the benefits you can bring to them, so shout about anything impressive you have done, such as saving money or improving processes.
Your reasons for leaving – Use a few words of your cover letter to explain why you are leaving your current job and ensure you avoid any negative reasons.
Your availability – Let recruiters know when you can start a new job. Are you immediately available, or do you have a month notice period?
Retail Assistant cover letter templates
Copy and paste these Retail Assistant cover letter templates to get a head start on your own.
Template 1
Hi Jessica
Hope you're well. I am interested in applying for the Retail Assistant role at Nestle UK Ltd. With a passion for delivering exceptional customer service, I am eager to contribute my skills and enthusiasm to support the growth and success of your London-based store.
As a dedicated individual, I believe that my abilities align perfectly with the values and goals of your company. I have consistently demonstrated my commitment to providing a positive shopping experience for diverse customers and maintaining a well-organised and inviting retail environment.
Over the last 5 years as a Retail Assistant at Mars, I cultivated strong relationships to ensure customers' needs were met at all times. By actively engaging with them, offering personalised product recommendations, and promptly resolving concerns, I increased CSAT and retention rates by 15% and 35% respectively. I have also received seven Employee of the Month Awards during my tenure for boosting sales revenue by 25% and elevating product visibility by 38% through revamping store displays.
I would welcome the opportunity to meet with you at a time of your convenience to discuss my skills.
Kind regards
Abigail Strong
Template 2
Hi Julie
I am writing to indicate my interest in the full-time Junior Retail Assistant position advertised by Kraft Foods on Career Jet. As an enthusiastic and customer-oriented individual with a passion for the food industry, I am thrilled about the opportunity to contribute my skills to support the success of your company.
I have developed an affinity for the retail industry, and I am particularly drawn to your organisation due to its renowned reputation for offering high-quality products and exceptional service. One of my key strengths is my ability to learn quickly and adapt to new environments. I am confident that my positive attitude, strong work ethic, and willingness to go the extra mile make me the perfect candidate.
During my previous 6-month part-time role as a Junior Retail Assistant at Pioneer Foods, I actively engaged with customers, provided recommendations, and handled point-of-sale transactions which led to a 15% increase in average transaction value and a 20% improvement in CSAT. In addition, I helped grow the store's social media presence and boosted online followers by 10% through marketing efforts.
Thank you for considering my application and I look forward to hearing from you.
Kind regards
Amanda Boden
Template 3
Hi Andrea
I am writing to express my keen interest in the Senior Retail Assistant position at Danone UK advertised on LinkedIn. With a proven track record of success in the retail industry and a genuine passion for dairy, plant-based products and natural sourced waters, I am excited about the opportunity to contribute my skills and expertise to support the success of your Manchester store.
Throughout my 8-year career working for Unilever and PepsiCo as a Retail Assistant, I have demonstrated my commitment to delivering outstanding customer service and my dedication to promoting healthy lifestyle choices. I have consistently offered tailored product suggestions based on individual needs and preference, increasing individual sales by 10% on average.
Some of the contributions in my current role include executing promotions and specials that exceeded sales by £14K, implementing inventory management practices which lowered stock shortages by 25%, and increasing repeat purchases by 60% through developing effective customer loyalty programmes.
My CV is enclosed which fully details all my achievements and completed training which demonstrates how my capabilities are a direct match for this role. I look forward to hearing from you.
Kind regards
Harry Hardman
Writing a strong attention-grabbing cover letter is a vital step in landing a good Retail Assistant job.
Use the tips, strategies and examples above to get more responses from you job applications and start lining job interview up.
Good luck with your job search!