Do you want to develop your experience and knowledge of the marketing industry with a position as a marketing assistant?
Then you need to prove you've got the passion and transferable skills to be successful in the role, and that requires an impressive cover letter.
To help you write an application that will get you noticed, we've put together this detailed guide, complete with marketing assistant cover letter examples.

Marketing Assistant cover letter example 1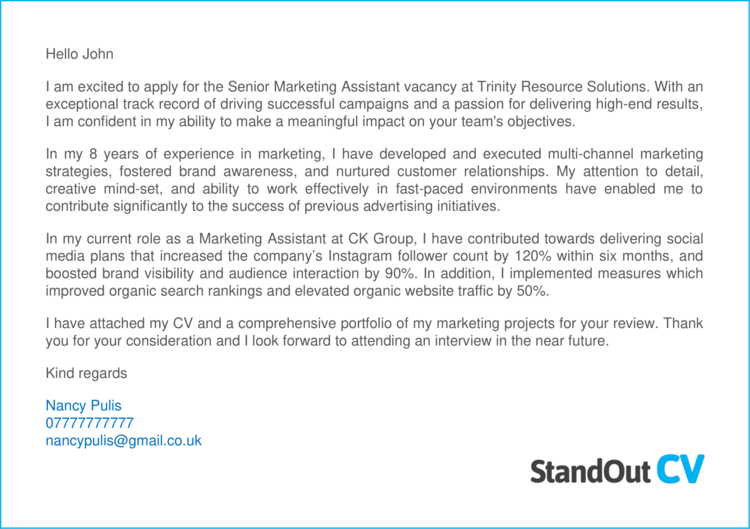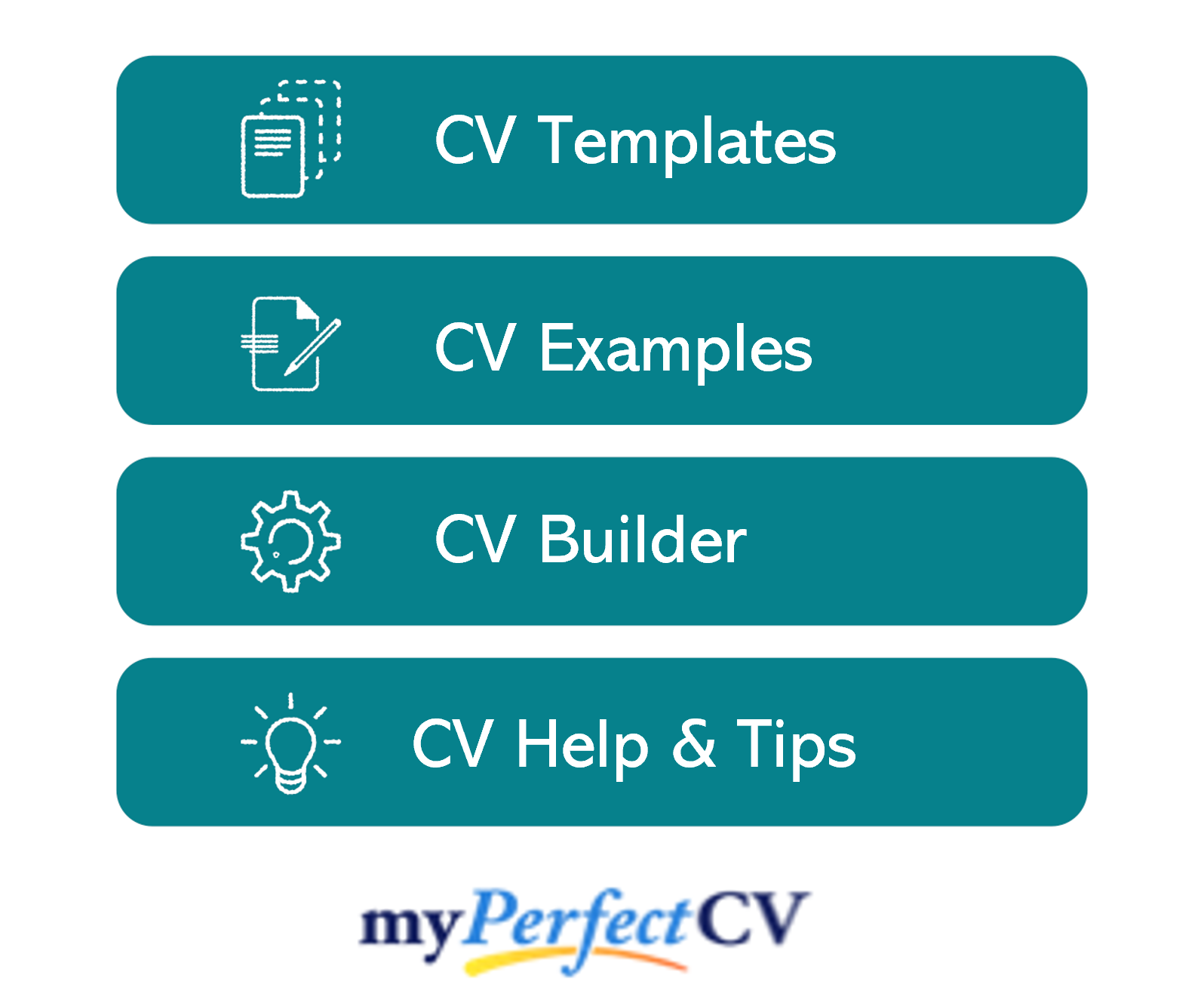 Marketing Assistant cover letter example 2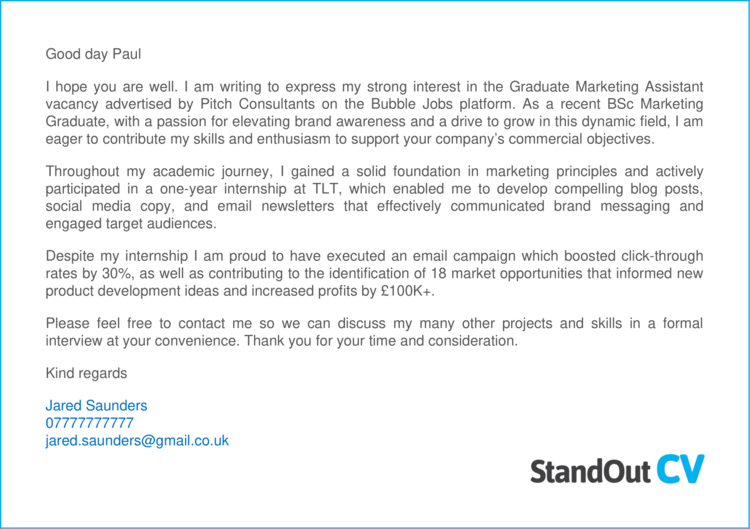 Marketing Assistant cover letter example 3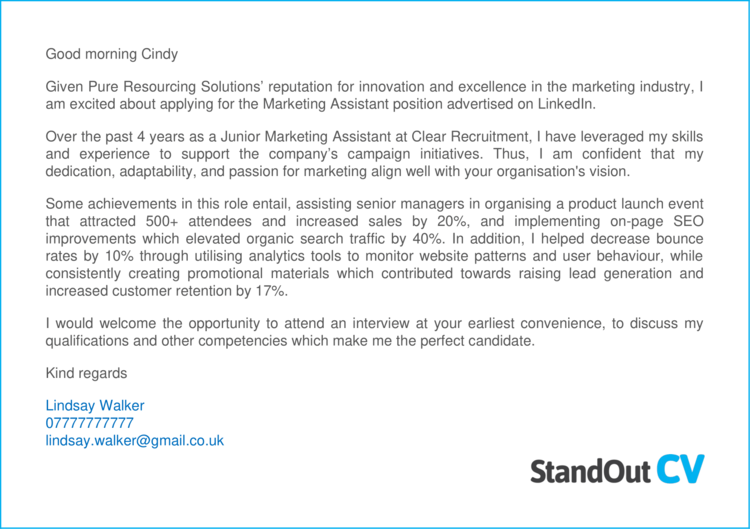 The example cover letters here should give you a good general idea on how your Marketing Assistant cover letter should be formatted and written.
The rest of this guide gives more specific guidance on how to create your own cover letter in this format, and even includes some templates you can copy and paste.
How to write a Marketing Assistant cover letter
A simple step-by-step guide to writing your very own winning cover letter.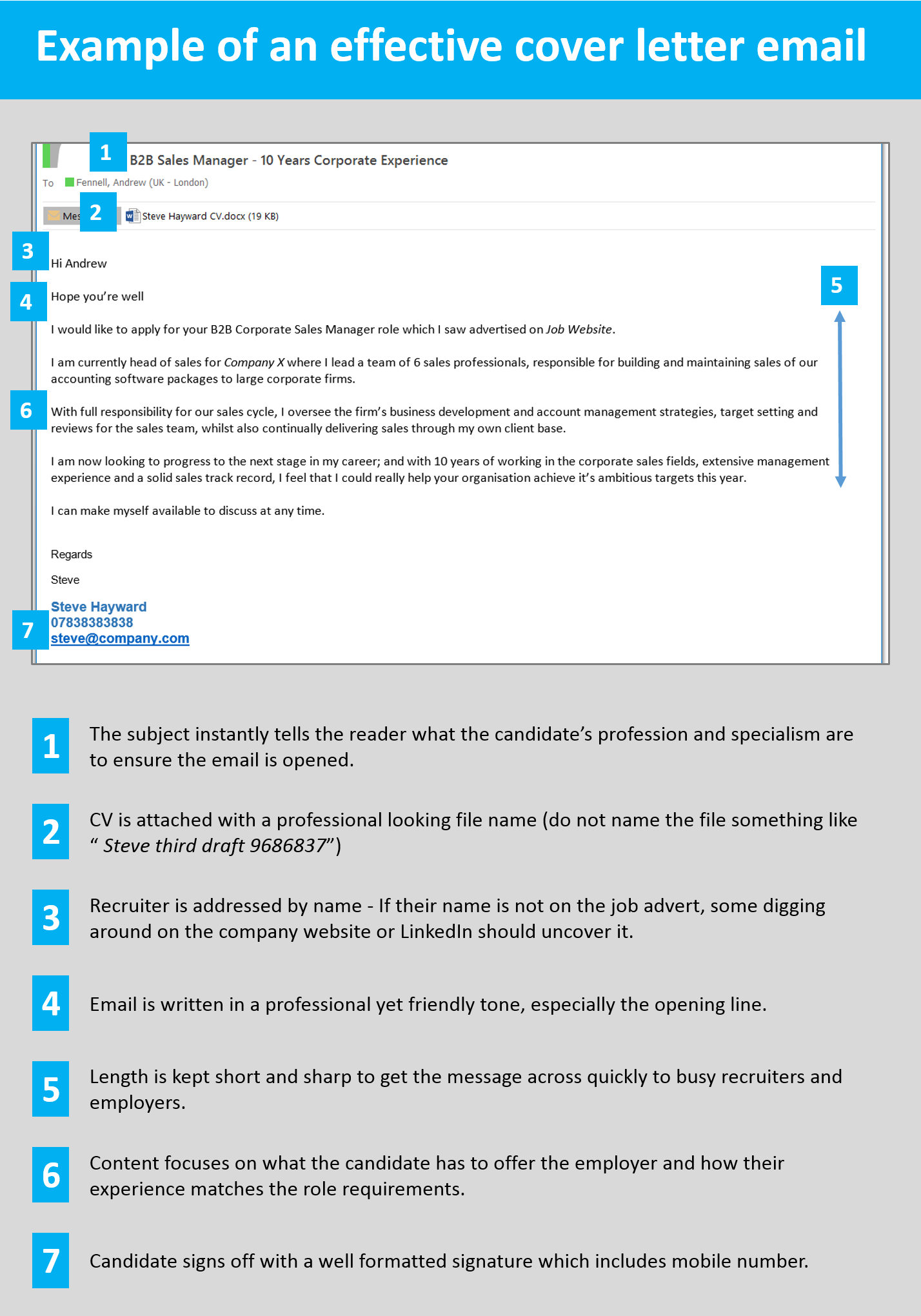 Write your cover letter in the body of an email/message
When you send a cover letter with a job application, you should always write your message into the body of your email – or the body of the messaging system if you are sending via a job website.
Why do this?
Simply because you want to get your message seen as soon as the recruiter opens your application.
If you attach the cover letter as a separate item, this means the recipient will have to open it before they can read it – slowing down the process and potentially causing frustration along the way.
So, write your cover note in the body of your email/message to ensure you make an instant connection with the reader.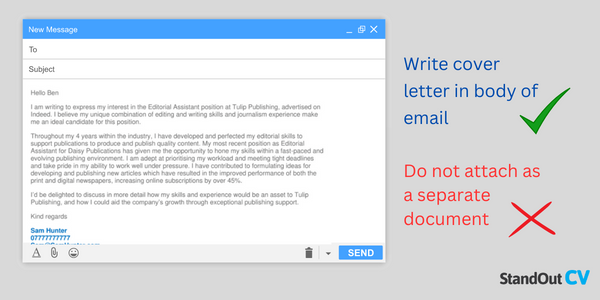 Start with a friendly greeting

To build an instant connection with the recruiter reading your cover letter, start with a warm greeting.
It should be friendly but not casual – keeping it professional at all times.
Hi, hope you're well
Hi [insert recruiter name]
Hi [insert department/team name]
Avoid overly formal greetings like "Dear sir/madam" unless applying to very traditional companies.
How to find the contact's name?
Addressing the recruitment contact by name is an excellent way to start building a strong relationship. If it is not listed in the job advert, try these methods to find it.
Check out the company website and look at their About page. If you see a hiring manager, HR person or internal recruiter, use their name. You could also try to figure out who would be your manager in the role and use their name.
Head to LinkedIn, search for the company and scan through the list of employees. Most professionals are on LinkedIn these days, so this is a good bet.
Identify the role you are applying for
Now that you have warmed the recruiter up with a friendly greeting, firstly you need to let them know which role you are applying for.
Sometimes a recruitment consultant will be juggling 10 or 10 vacancies, so it's important to specify which one you are applying to.
Give us much detail as possible (team/department, role title etc.) and paste in the reference number if you have one.
Here are some examples you can use.
I am interested in applying for the role of Marketing Assistant with your company.
I would like to apply for the role of Sales assistant (Ref: 40f57393)
I would like to express my interest in the customer service vacancy within your retail department
I saw your advert for an IT project manager on Reed and would like to apply for the role.
Highlight your suitability
The bulk of your cover letter should be focused around highlighting your suitability for the job you are applying to.
Doing this will show the recruiter that you are suitable candidate and encourage them to open your CV.
The best way to do this, is by studying the job advert you are applying to, and find out what the most important skills and knowledge are.
Once you know the most important requirements, you then need to highlight your matching skills to the recruiter. In a few sentences, tell them exactly why you are a good fit for the job and what you can offer the company.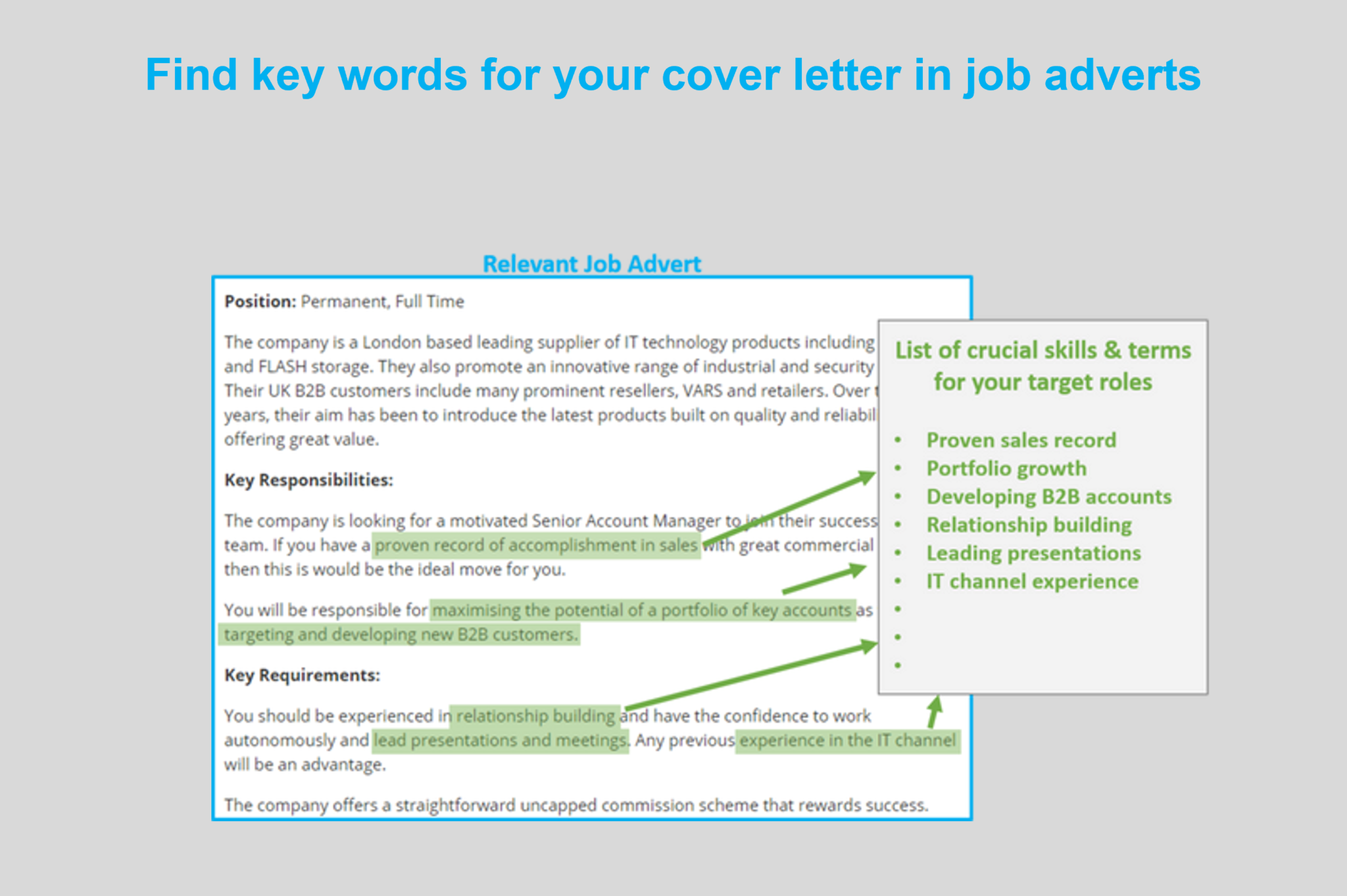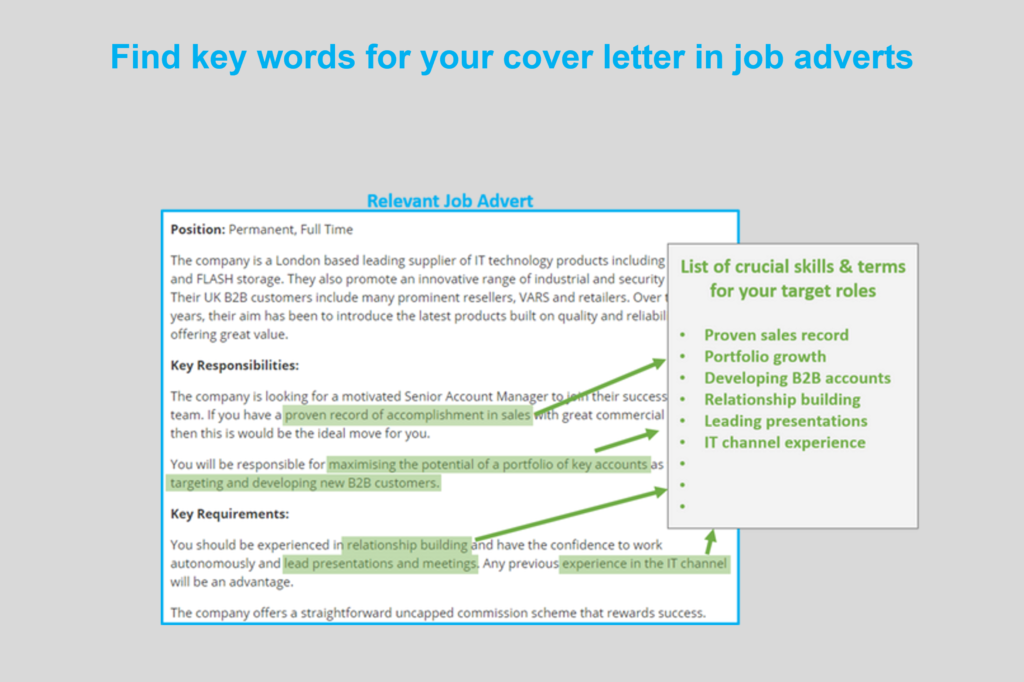 Keep it short and sharp
A good cover letter is short and sharp, getting to the point quickly with just enough information to grab the attention of recruiters.
Ideally your cover letter should be around 4-8 sentences long – anything longer will risk losing the attention of time-strapped recruiters and hiring managers.
Essentially you need to include just enough information to persuade the reader to open up your CV, where the in-depth details will sit.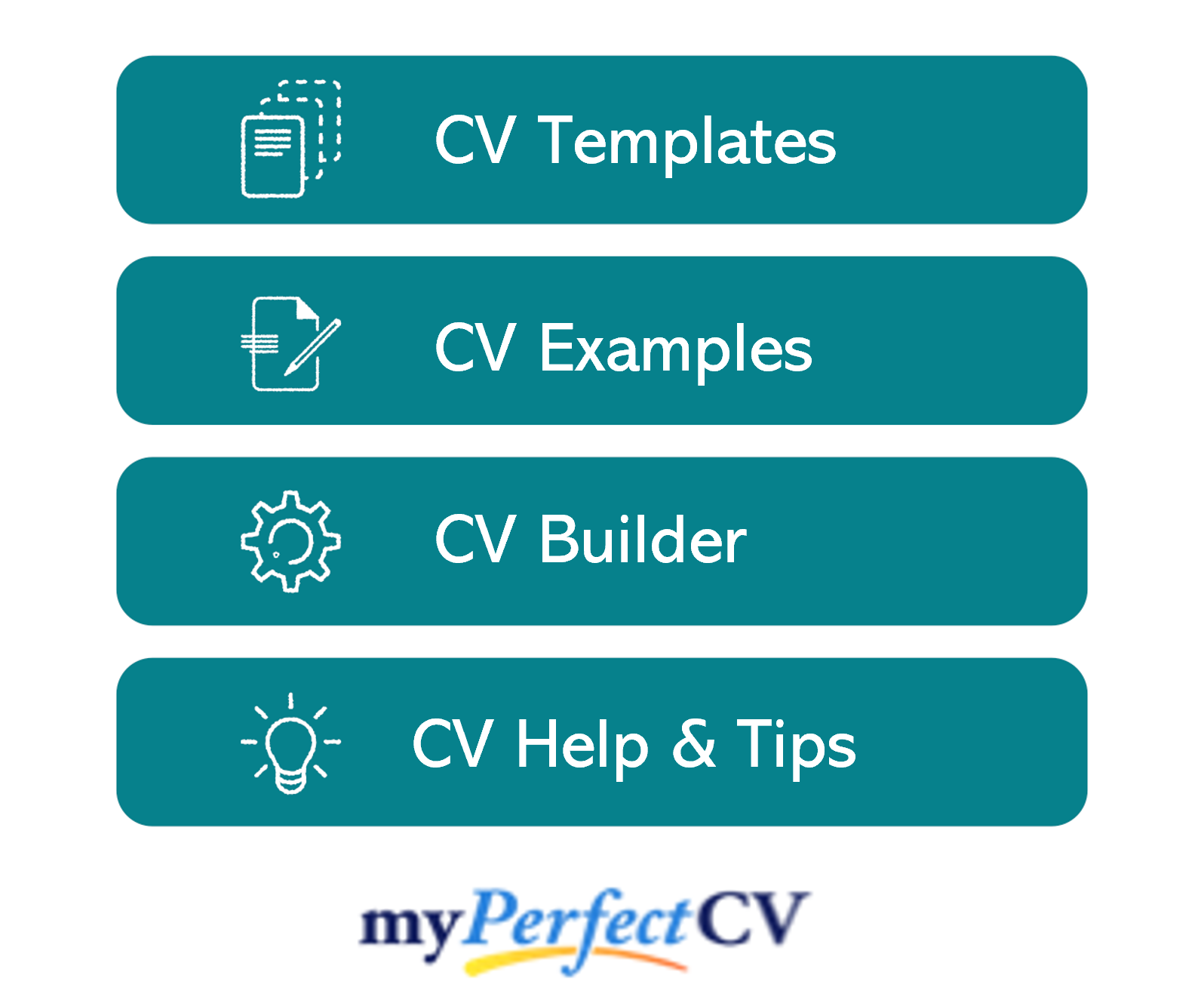 Sign off professionally
To round of your cover letter, add a professional signature to the bottom, giving recruiters your vital contact information.
This not only gives various means of contacting you, it also looks really professional and shows that you know how to communicate in the workplace.
Include the following points;
A friendly sign off – e.g. "Warm regards"
Your full name
Phone number (one you can answer quickly)
Email address
Optional
Profession title
Professional social network – e.g. LinkedIn
Here is an example signature;
Warm regards,
Gerald Baker
Senior Accountant
07887500404
Gbaker213@hotmail.com
LinkedIn
Quick tip: To save yourself from having to write your signature every time you send a job application email, you can save it within your email drafts, or on a separate document that you could copy in.

What to include in your Marketing Assistant cover letter
Your Marketing Assistant cover letter will be unique to your situation, but there are certain content guidelines you should stick to for best results.
To attract and entice recruiters, stick with the following key subjects in your cover letter – adapting them to fit your profession and target jobs.
Your professional experience – Employers will be keen to know if your experience is suitable for the job you are applying to, so provide a good summary of it in your cover letter.
Your qualifications and education – Highlight your most relevant and high-level of qualification, especially if they are essential to the job.
The positive impact you have made – Employers love to hear about the benefits you can bring to them, so shout about anything impressive you have done, such as saving money or improving processes.
Your reasons for leaving – Use a few words of your cover letter to explain why you are leaving your current job and ensure you avoid any negative reasons.
Your availability – Let recruiters know when you can start a new job. Are you immediately available, or do you have a month notice period?
Marketing Assistant cover letter templates
Copy and paste these Marketing Assistant cover letter templates to get a head start on your own.
Template 1
Hello John
I am excited to apply for the Senior Marketing Assistant vacancy at Trinity Resource Solutions. With an exceptional track record of driving successful campaigns and a passion for delivering high-end results, I am confident in my ability to make a meaningful impact on your team's objectives.
In my 8 years of experience in marketing, I have developed and executed multi-channel marketing strategies, fostered brand awareness, and nurtured customer relationships. My attention to detail, creative mind-set, and ability to work effectively in fast-paced environments have enabled me to contribute significantly to the success of previous advertising initiatives.
In my current role as a Marketing Assistant at CK Group, I have contributed towards delivering social media plans that increased the company's Instagram follower count by 120% within six months and boosted brand visibility and audience interaction by 90%. In addition, I implemented measures which improved organic search rankings and elevated organic website traffic by 50%.
I have attached my CV and a comprehensive portfolio of my marketing projects for your review. Thank you for your consideration and I look forward to attending an interview in the near future.
Kind regards
Nancy Pulis
Template 2
Good day Paul
I hope you are well. I am writing to express my strong interest in the Graduate Marketing Assistant vacancy advertised by Pitch Consultants on the Bubble Jobs platform. As a recent BSc Marketing Graduate, with a passion for elevating brand awareness and a drive to grow in this dynamic field, I am eager to contribute my skills and enthusiasm to support your company's commercial objectives.
Throughout my academic journey, I gained a solid foundation in marketing principles and actively participated in a one-year internship at TLT, which enabled me to develop compelling blog posts, social media copy, and email newsletters that effectively communicated brand messaging and engaged target audiences.
Despite my internship I am proud to have executed an email campaign which boosted click-through rates by 30%, as well as contributing to the identification of 18 market opportunities that informed new product development ideas and increased profits by £100K+.
Please feel free to contact me so we can discuss my many other projects and skills in a formal interview at your convenience. Thank you for your time and consideration.
Kind regards
Jared Saunders
Template 3
Good morning, Cindy
Given Pure Resourcing Solutions' reputation for innovation and excellence in the marketing industry, I am excited about applying for the Marketing Assistant position advertised on LinkedIn.
Over the past 4 years as a Junior Marketing Assistant at Clear Recruitment, I have leveraged my skills and experience to support the company's campaign initiatives. Thus, I am confident that my dedication, adaptability, and passion for marketing align well with your organisation's vision.
Some achievements in this role entail, assisting senior managers in organising a product launch event that attracted 500+ attendees and increased sales by 20%, and implementing on-page SEO improvements which elevated organic search traffic by 40%. In addition, I helped decrease bounce rates by 10% through utilising analytics tools to monitor website patterns and user behaviour, while consistently creating promotional materials which contributed towards raising lead generation and increased customer retention by 17%.
I would welcome the opportunity to attend an interview at your earliest convenience, to discuss my qualifications and other competencies which make me the perfect candidate.
Kind regards
Lindsay Walker
Writing an impressive cover letter is a crucial step in landing a Marketing Assistant job, so taking the time to perfect it is well worth while.
By following the tips and examples above you will be able to create an eye-catching cover letter that will wow recruiters and ensure your CV gets read – leading to more job interviews for you.
Good luck with your job search!