If you are ready to secure your next role as a lawyer, you need to make a strong case to the recruiter.
But how do you do that?
With a strong cover letter that carefully lays out your skills, experience and qualifications, of course.
And we can help you to create just that with our detailed guide and lawyer cover letter examples below.

Lawyer cover letter example 1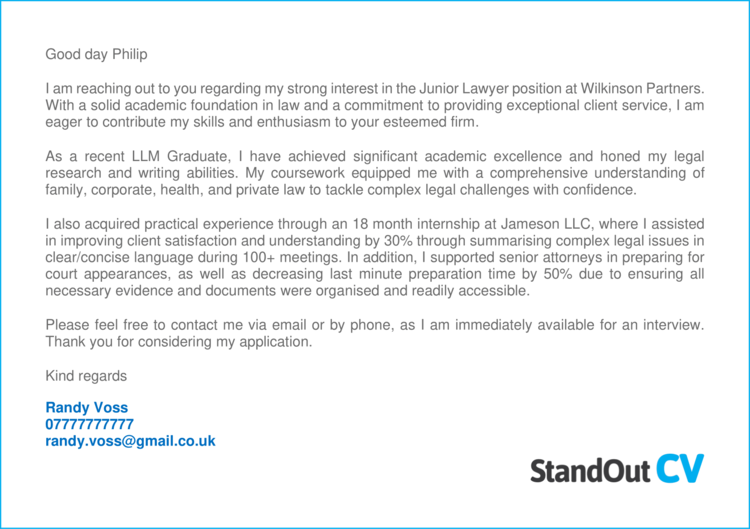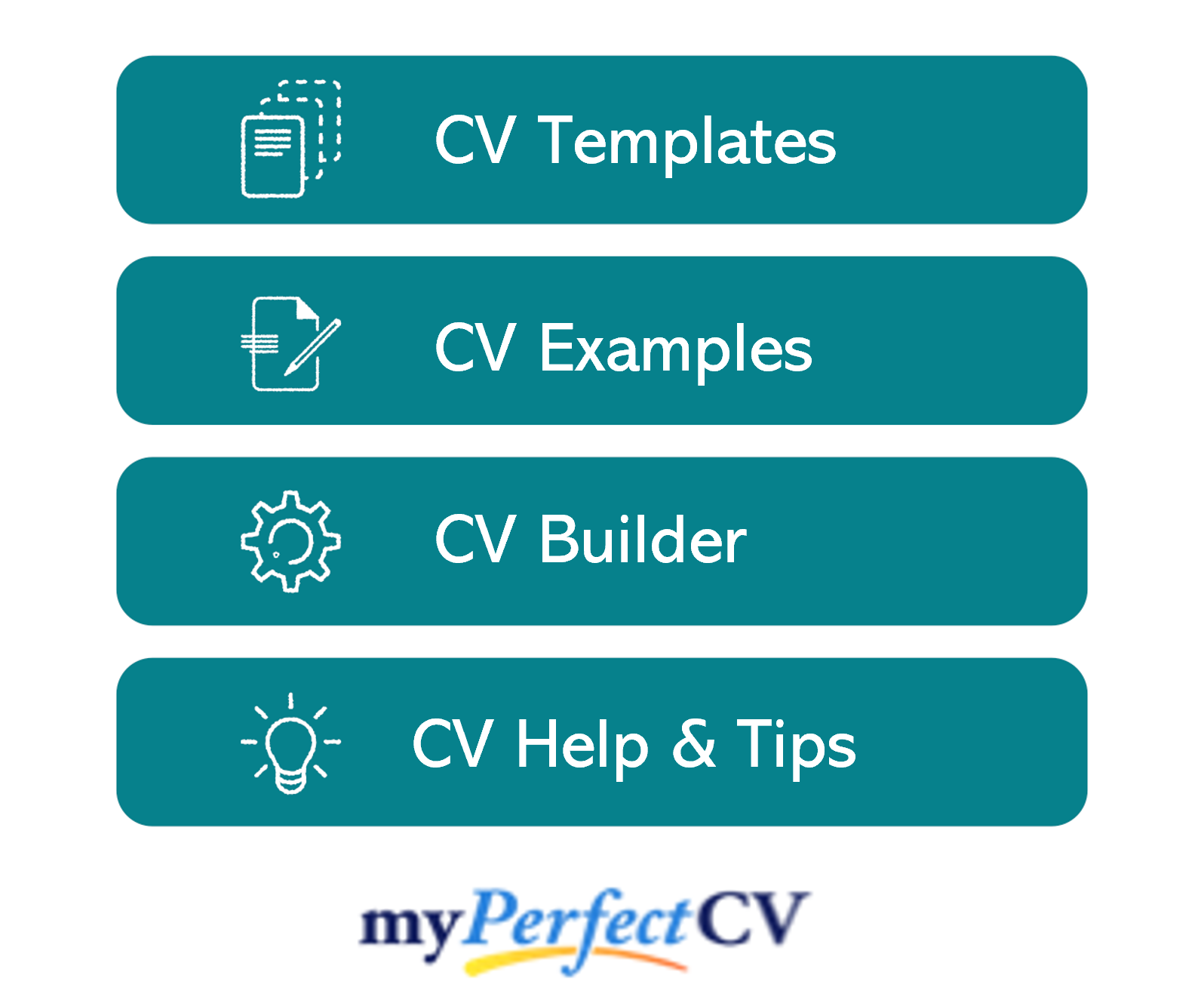 Lawyer cover letter example 2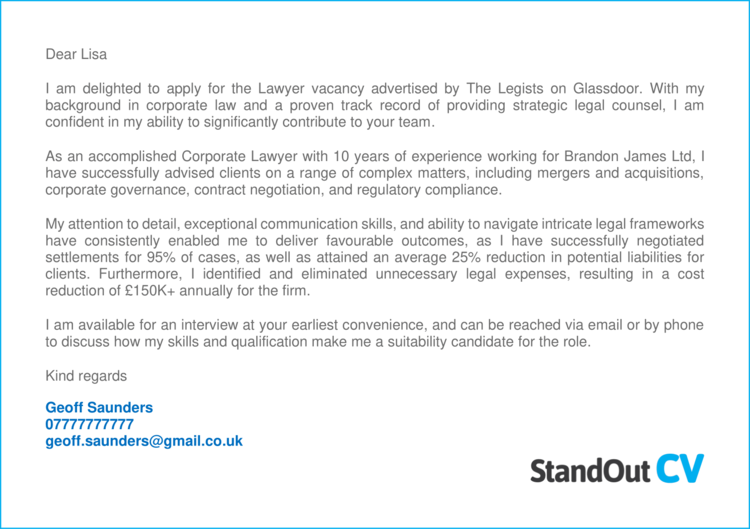 Lawyer cover letter example 3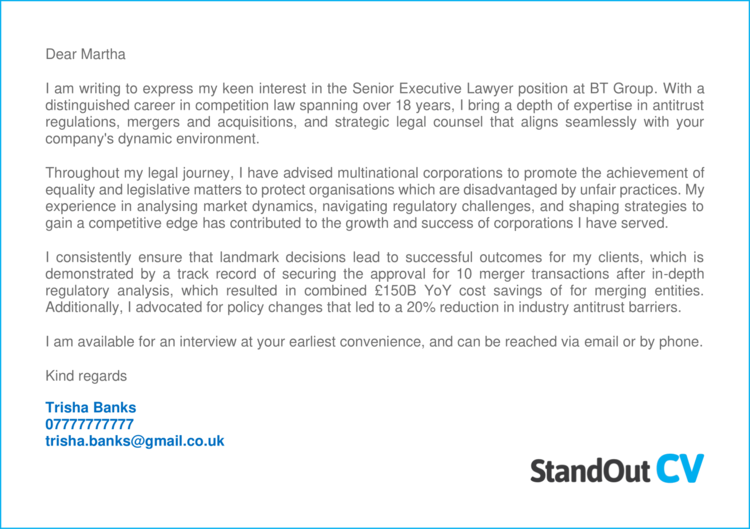 These Lawyer cover letter examples provide you with some guidance and inspiration for writing a cover letter that gets noticed and ensures your CV will get opened.
But if you really want to master the art of writing a winning cover letter, then follow our step-by-step cove letter writing guide below.
How to write a Lawyer cover letter
Here's how you can write your own eye-catching cover letter, broken down into simple steps.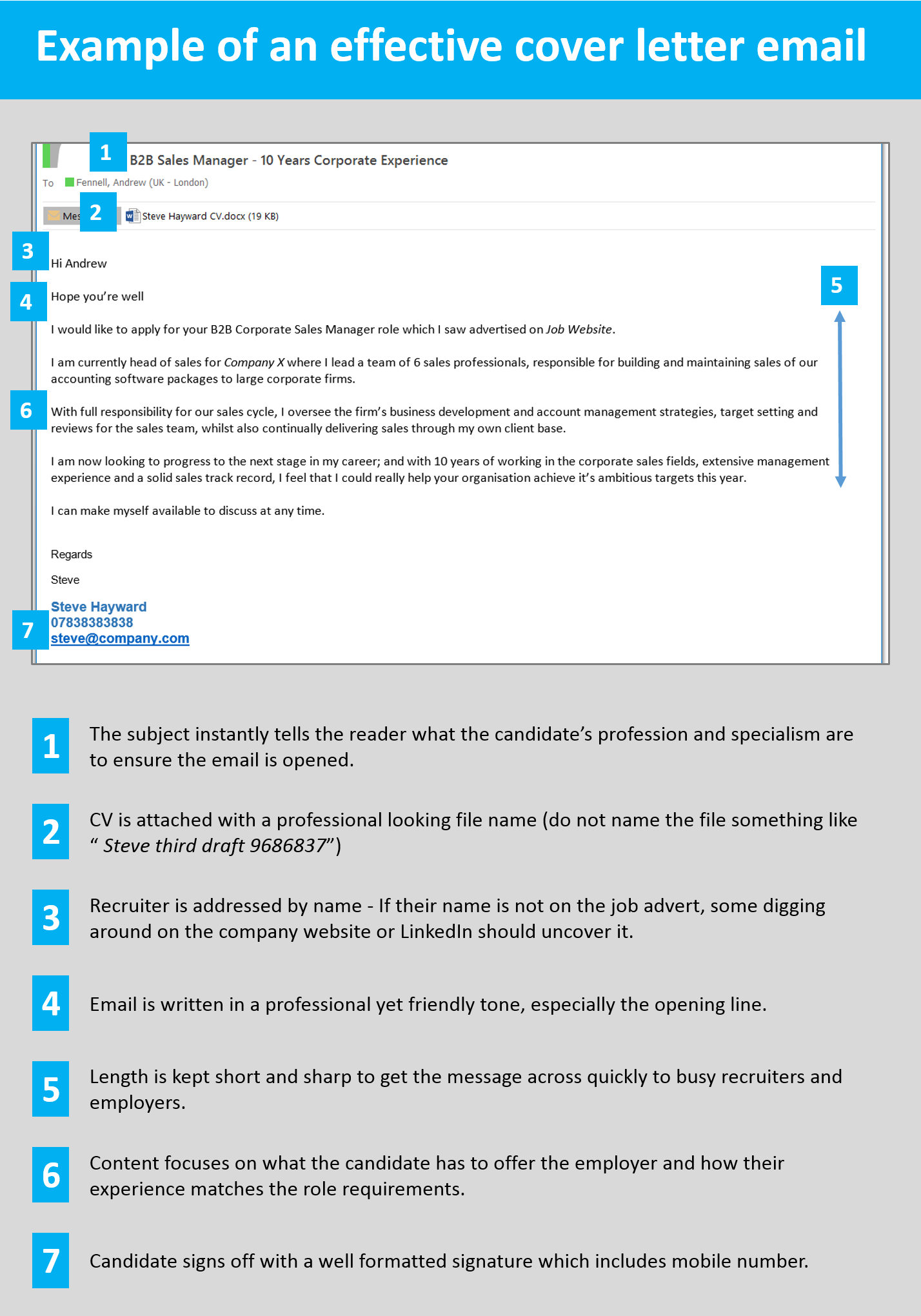 Write your cover letter in the body of an email/message
When writing your Lawyer cover letter, it's best to type the content into the body of your email (or the job site messaging system) and not to attach the cover letter as a separate document.
This ensures that your cover letter gets seen as soon as a recruiter or employer opens your message.
If you attach the cover letter as a document, you're making the reader go through an unnecessary step of opening the document before reading it.
If it's in the body of the message itself, it will be seen instantly, which hugely increases the chances of it being read.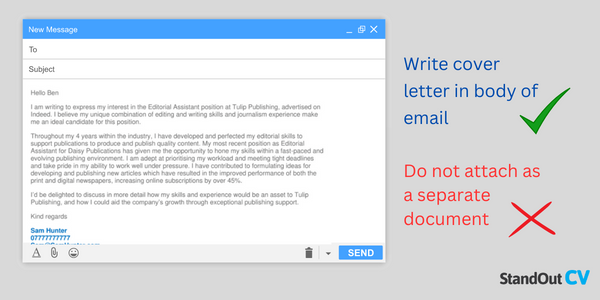 Start with a friendly greeting

To build an instant connection with the recruiter reading your cover letter, start with a warm greeting.
It should be friendly but not casual – keeping it professional at all times.
Hi, hope you're well
Hi [insert recruiter name]
Hi [insert department/team name]
Avoid overly formal greetings like "Dear sir/madam" unless applying to very traditional companies.
How to find the contact's name?
Addressing the recruitment contact by name is an excellent way to start building a strong relationship. If it is not listed in the job advert, try these methods to find it.
Check out the company website and look at their About page. If you see a hiring manager, HR person or internal recruiter, use their name. You could also try to figure out who would be your manager in the role and use their name.
Head to LinkedIn, search for the company and scan through the list of employees. Most professionals are on LinkedIn these days, so this is a good bet.
Identify the role you are applying for
Once you've opened up the cover letter with a warm greeting to start building a relationship, it is time to identify which role you want to apply for.
Recruiters are often managing multiple vacancies, so you need to ensure you apply to the correct one.
Be very specific and use a reference number if you can find one.
I am interested in applying for the position of Lawyer with your company.
I would like to apply for the role of Sales assistant (Ref: 406f57393)
I would like to express my interest in the customer service vacancy within your retail department
I saw your advert for a junior project manager on Reed and would like to apply for the role.
Highlight your suitability
The sole objective of your cover letter is to motivate recruiters into to opening your CV. And you achieve this by quickly explaining your suitability to the roles you are applying for.
Take a look at the job descriptions you are applying to, and make note of the most important skills and qualifications being asked for.
Then, when crafting your cover letter, make your suitability the central focus.
Explain why you are the best qualified candidate, and why you are so well suited to carry out the job.
This will give recruiters all the encouragement they need to open your CV and consider you for the job.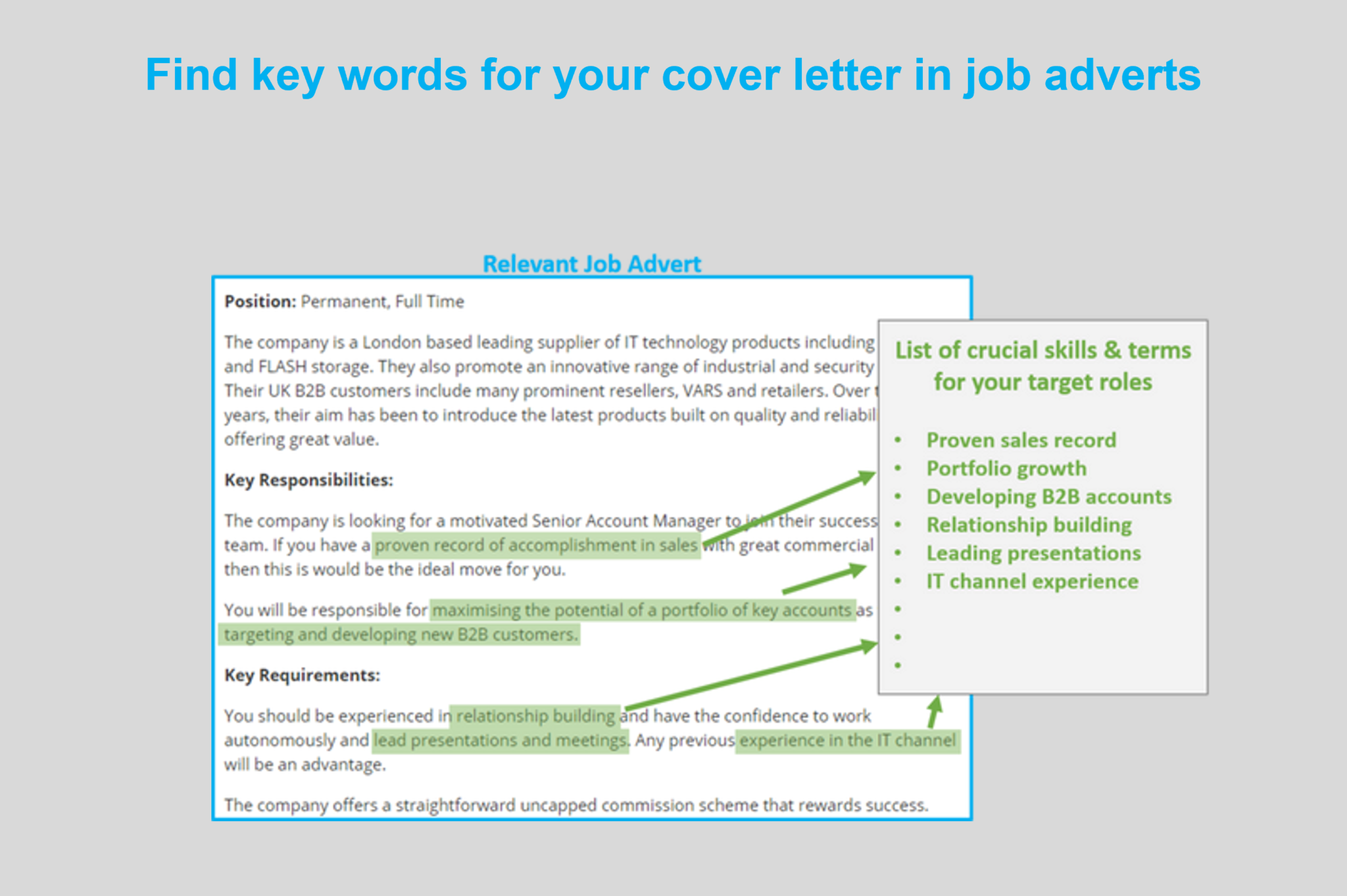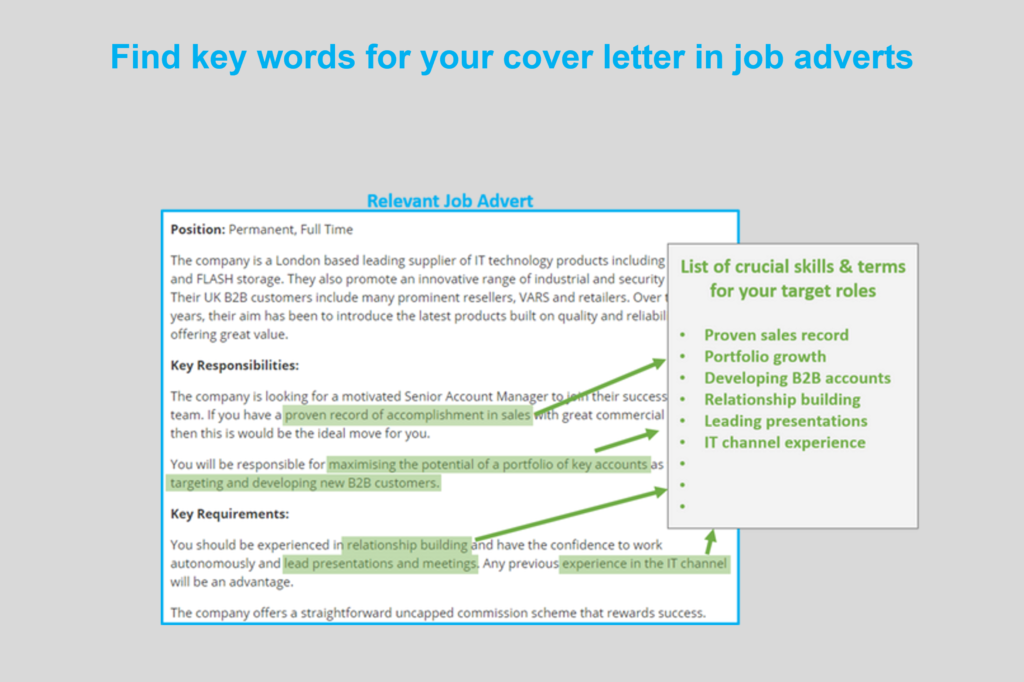 Keep it short and sharp
It is best to keep your cover letter brief if you want to ensure you hold the attention of busy recruiters and hiring managers. A lengthy cover letter will probably not get read in full, so keep yours to around 3-6 sentences and save the real detail for your CV.
Remember the purpose of your cover letter is to quickly get recruiters to notice you and encourage them to open your CV, so it only needs to include the highlights of your experience.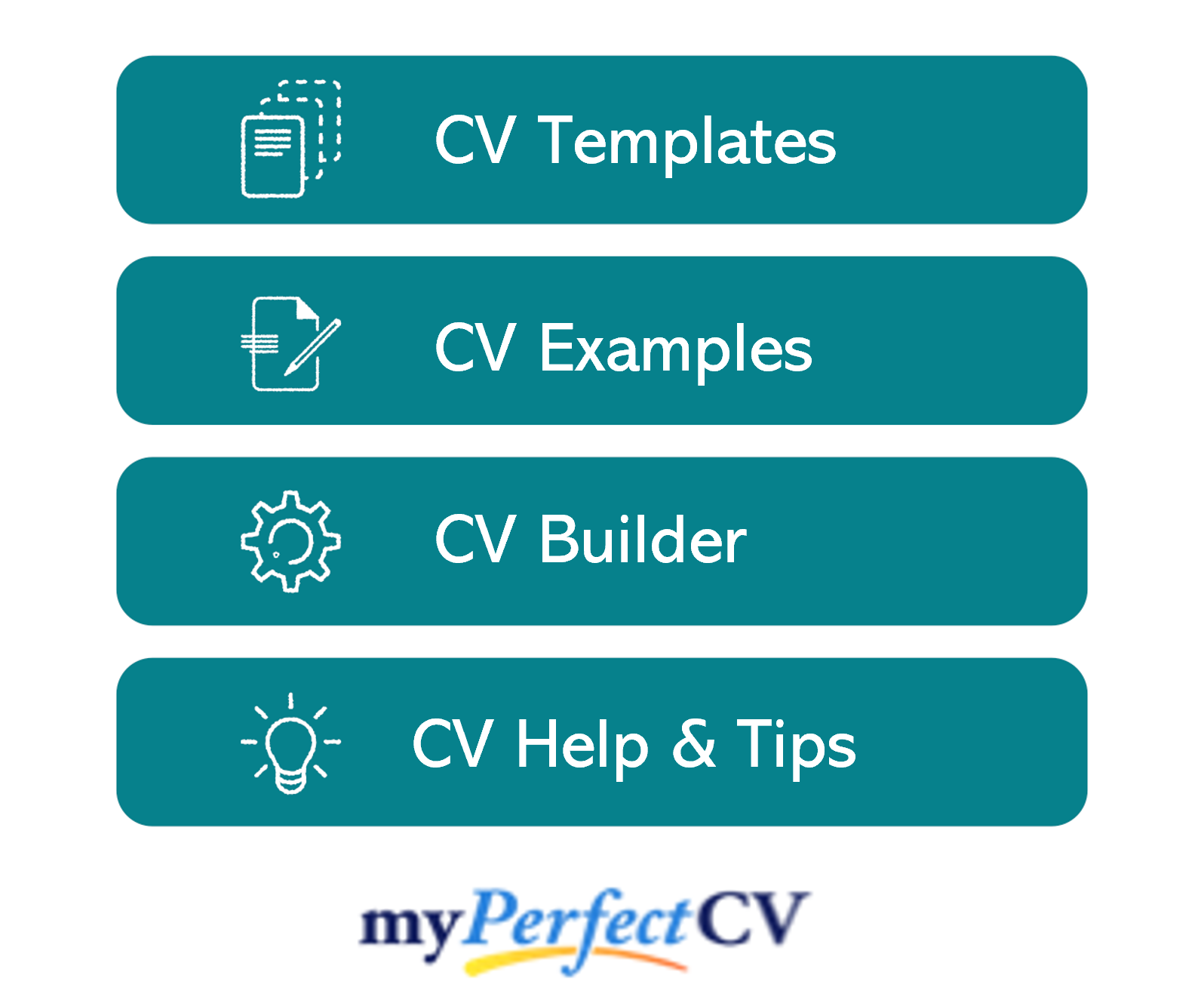 Sign off professionally
To finish off your cover note, add a professional signature to the bottom, stating your important contact details and information.
This not only provides recruiters with multiple means of contacting you, but it also adds a nice professional appearance to the cover letter, which shows that you know how to conduct yourself in the workplace.
Include the following points;
A friendly sign off – e.g. "Warm regards"
Your full name
Phone number (one you can answer quickly)
Email address
Optional
Profession title
Professional social network – e.g. LinkedIn
Here is an example signature;
Warm regards,
Aaron Smith
Customer service professional
075557437373
Aaron@smith.com
LinkedIn
Quick tip: To save yourself from having to write your signature every time you send a job application, you can save it within your email drafts, or on a separate document that you could copy in.

What to include in your Lawyer cover letter
Here's what kind of content you should include in your Lawyer cover letter…
The exact info will obviously depend on your industry and experience level, but these are the essentials.
Your relevant experience – Where have you worked and what type of jobs have you held?
Your qualifications – Let recruiters know about your highest level of qualification to show them you have the credentials for the job.
The impact you have made – Show how your actions have made a positive impact on previous employers; perhaps you've saved them money or helped them to acquire new customers?
Your reasons for moving – Hiring managers will want to know why you are leaving your current or previous role, so give them a brief explanation.
Your availability – When can you start a new job? Recruiters will want to know how soon they can get you on board.
Don't forget to tailor these points to the requirements of the job advert for best results.
Lawyer cover letter templates
Copy and paste these Lawyer cover letter templates to get a head start on your own.
Template 1
Good day Philip
I am reaching out to you regarding my strong interest in the Junior Lawyer position at Wilkinson Partners. With a solid academic foundation in law and a commitment to providing exceptional client service, I am eager to contribute my skills and enthusiasm to your esteemed firm.
As a recent LLM Graduate, I have achieved significant academic excellence and honed my legal research and writing abilities. My coursework equipped me with a comprehensive understanding of family, corporate, health, and private law to tackle complex legal challenges with confidence.
I also acquired practical experience through an 18-month internship at Jameson LLC, where I assisted in improving client satisfaction and understanding by 30% through summarising complex legal issues in clear/concise language during 100+ meetings. In addition, I supported senior attorneys in preparing for court appearances, as well as decreasing last minute preparation time by 50% due to ensuring all necessary evidence and documents were organised and readily accessible.
Please feel free to contact me via email or by phone, as I am immediately available for an interview. Thank you for considering my application.
Kind regards
Randy Voss
Template 2
Dear Lisa
I am delighted to apply for the Lawyer vacancy advertised by The Legists on Glassdoor. With my background in corporate law and a proven track record of providing strategic legal counsel, I am confident in my ability to significantly contribute to your team.
As an accomplished Corporate Lawyer with 10 years of experience working for Brandon James Ltd, I have successfully advised clients on a range of complex matters, including mergers and acquisitions, corporate governance, contract negotiation, and regulatory compliance.
My attention to detail, exceptional communication skills, and ability to navigate intricate legal frameworks have consistently enabled me to deliver favourable outcomes, as I have successfully negotiated settlements for 95% of cases, as well as attained an average 25% reduction in potential liabilities for clients. Furthermore, I identified and eliminated unnecessary legal expenses, resulting in a cost reduction of £150K+ annually for the firm.
I am available for an interview at your earliest convenience and can be reached via email or by phone to discuss how my skills and qualification make me a suitability candidate for the role.
Kind regards
Geoff Saunders
Template 3
Dear Martha
I am writing to express my keen interest in the Senior Executive Lawyer position at BT Group. With a distinguished career in competition law spanning over 18 years, I bring a depth of expertise in antitrust regulations, mergers and acquisitions, and strategic legal counsel that aligns seamlessly with your company's dynamic environment.
Throughout my legal journey, I have advised multinational corporations to promote the achievement of equality and legislative matters to protect organisations which are disadvantaged by unfair practices. My experience in analysing market dynamics, navigating regulatory challenges, and shaping strategies to gain a competitive edge has contributed to the growth and success of corporations I have served.
I consistently ensure that landmark decisions lead to successful outcomes for my clients, which is demonstrated by a track record of securing the approval for 10 merger transactions after in-depth regulatory analysis, which resulted in combined £150B YoY cost savings of for merging entities. Additionally, I advocated for policy changes that led to a 20% reduction in industry antitrust barriers.
I am available for an interview at your earliest convenience and can be reached via email or by phone.
Kind regards
Trisha Banks
Writing an impressive cover letter is a crucial step in landing a Lawyer job, so taking the time to perfect it is well worth while.
By following the tips and examples above you will be able to create an eye-catching cover letter that will wow recruiters and ensure your CV gets read – leading to more job interviews for you.
Good luck with your job search!