You're organized, approachable, and good at managing your time, but how is the hiring manager supposed to know that unless you show them?
We understand that proving your housekeeping skills on a piece of paper can be tough, but if you want to impress the recruiter, you need a resume that's stronger than your homemade bleach solution.
To help you create this, we've pulled together all our top tips, along with a private housekeeper resume example to guide you.
Contents
| | |
| --- | --- |
| How to write your Private Housekeeper resume | |

Private Housekeeper Resume Example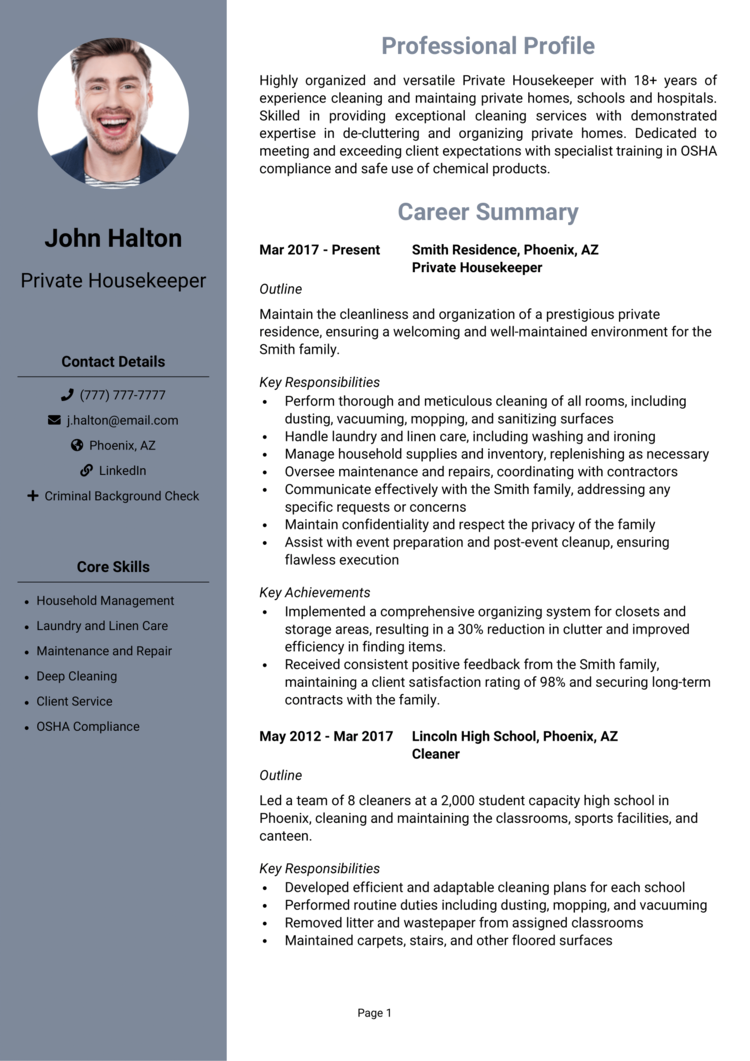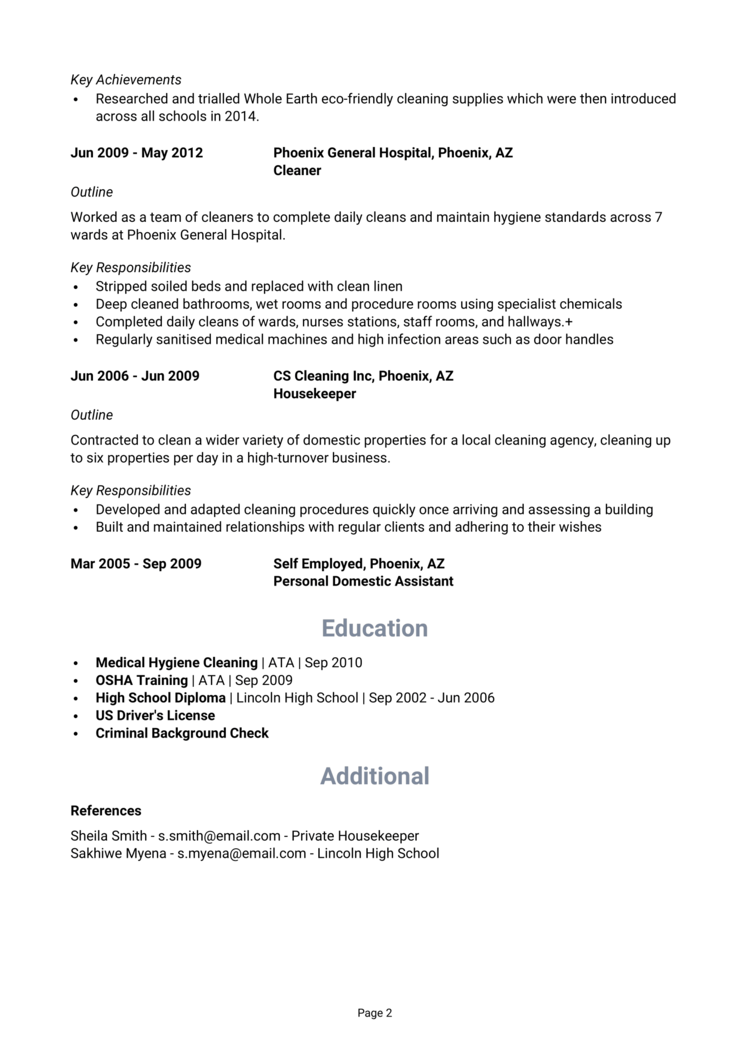 This Private Housekeeper resume example shows you the most effective layout for a resume in today's job market, along with the type of content you need to include.
Stick closely to these guidelines as you write your own resume, to boost your chances of getting lots of responses, interviews and job offers.
Now lets dive into the details of how you write your own eye-catching resume…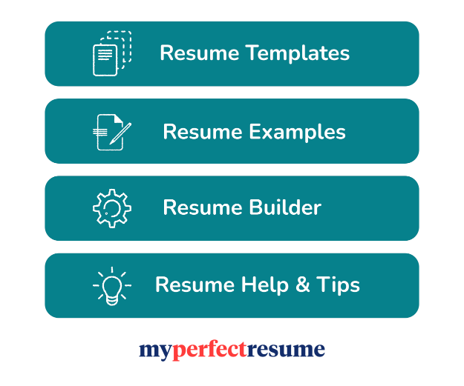 Private Housekeeper resume layout and format
When it comes to holding the attention of recruiting managers, the format and layout of your resume play a key role.
Your resume needs to strike a perfect balance between looking awesome, and being easy for recruiters to read (which is not always easy to achieve)
Use the following formatting tips to get started.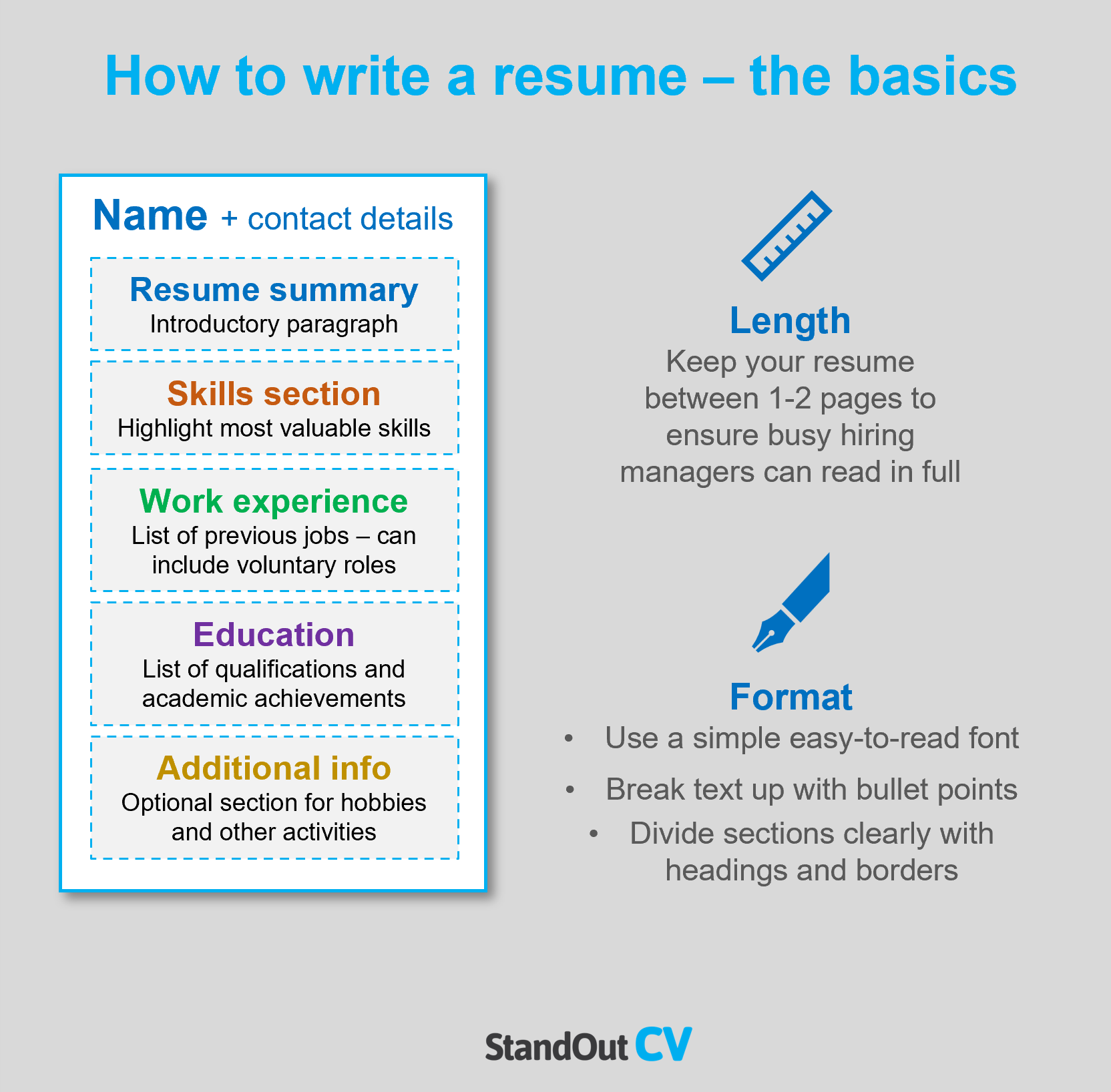 Formatting your resume
Length: Keep your resume to 2 pages or under. You've probably heard that recruiters and hiring managers don't have lots of time to read every resume, so keep yours brief if you want to ensure that they read all of the important info in yours.
Font & readability: The key to a good resume is readability. To make your resume easy to read, use a clear and uncomplicated font, and break up the text with bullet points and short paragraphs.
Layout: Allow recruiters to skim through your resume with ease, by dividing the page into clear sections with headings and borders. The design of your resume should be eye-catching but not overly complex – keep the style and color scheme simple and clean.
Photos: While a photo is not usually necessary on your resume in the United States, it may be beneficial to include one in regions and industries where it is customary.
Quick tip: Achieving a professional look for your resume can be difficult and time-consuming. If you want to create an attractive resume quickly, try our partner's Resume Builder and use one of their eye-catching resume templates.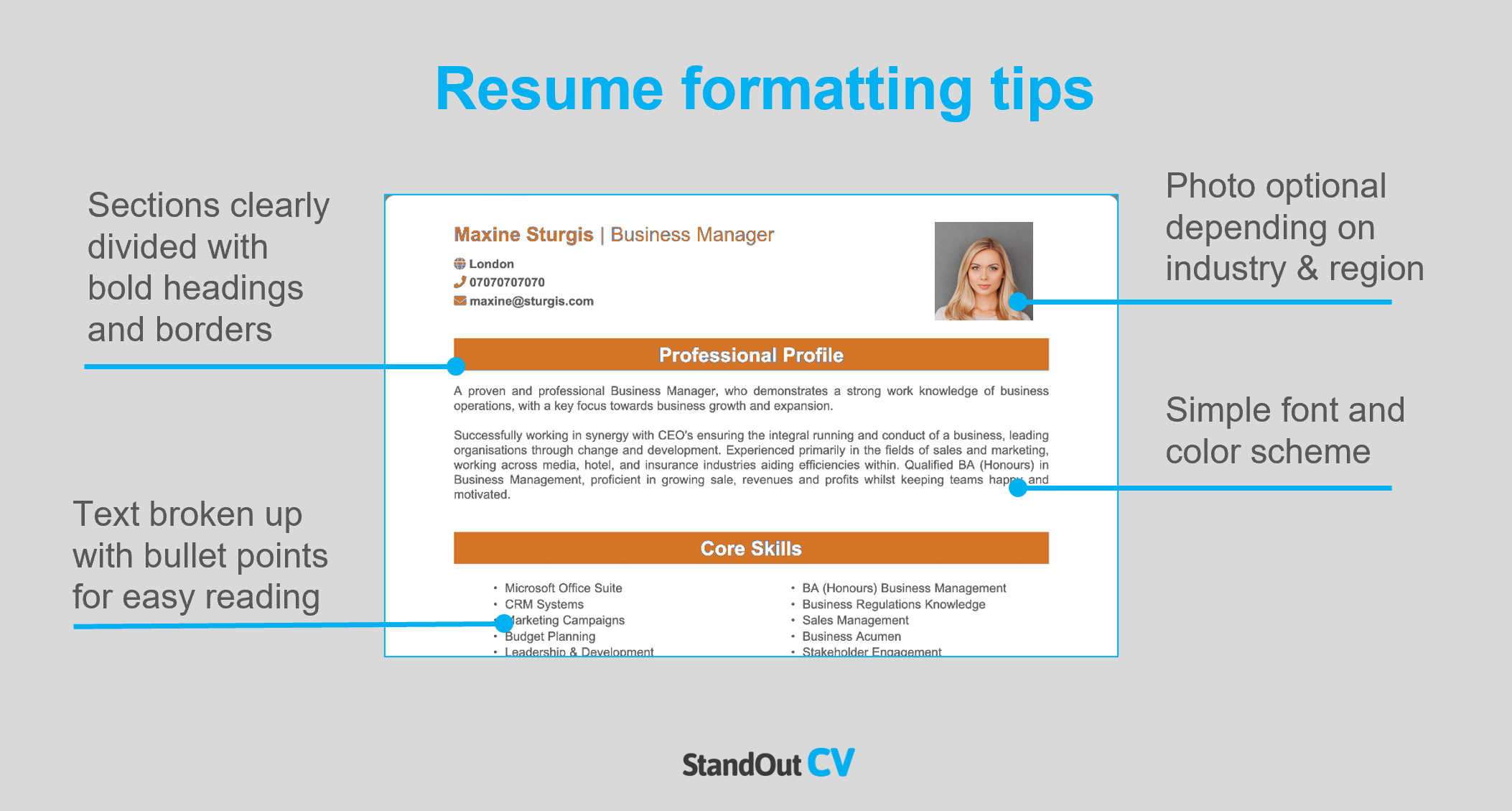 Resume layout
Divide the page into these sections when you write your own resume.
Name and contact details – Simply state who you are, and how to get in touch with you.
Resume summary – An introductory paragraph at the very top of your resume which summarizes your skills, experience and suitability for your target jobs.
Core skills section – A bullet-pointed list of your skills that relate most to your target jobs.
Work experience – A list of your current and previous jobs, including all of your responsibilities and achievements.
Education – A section that showcases all of your education and academic achievements.
Additional info (optional) – Here you can add an extra section for things like hobbies and interests, or anything else that might be relevant to your target jobs.
Here's what to add to each section of your Private Housekeeper resume.
Contact Details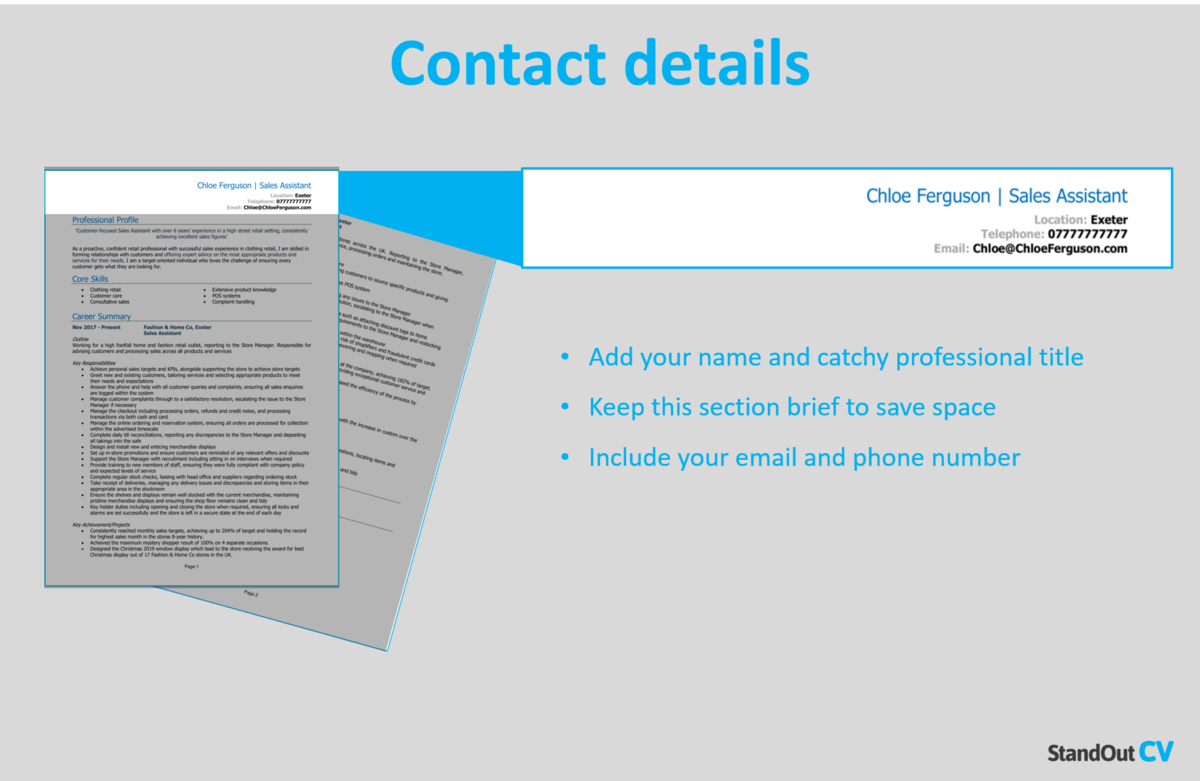 Add your name and contact details to the very top of your resume, making it easy for recruiters to get in touch
Name and profession title
Cell phone number – or another number you can answer quickly
Location – Add your local area such as San Diego or New York – not your full address as that will take up too much space.
Email address – Use your name or close variation – no nicknames from high school.
You can add a link to your LinkedIn profile if you have one – you do not need to include personal details like date of birth or marital status.
Private Housekeeper Resume Summary
Make a strong first impression on recruiters by beginning your resume with a powerful summary that highlights your most valuable skills and experience.
This brief summary provides an opportunity to showcase why you're the ideal candidate for the job and persuade recruiters to read further into your resume.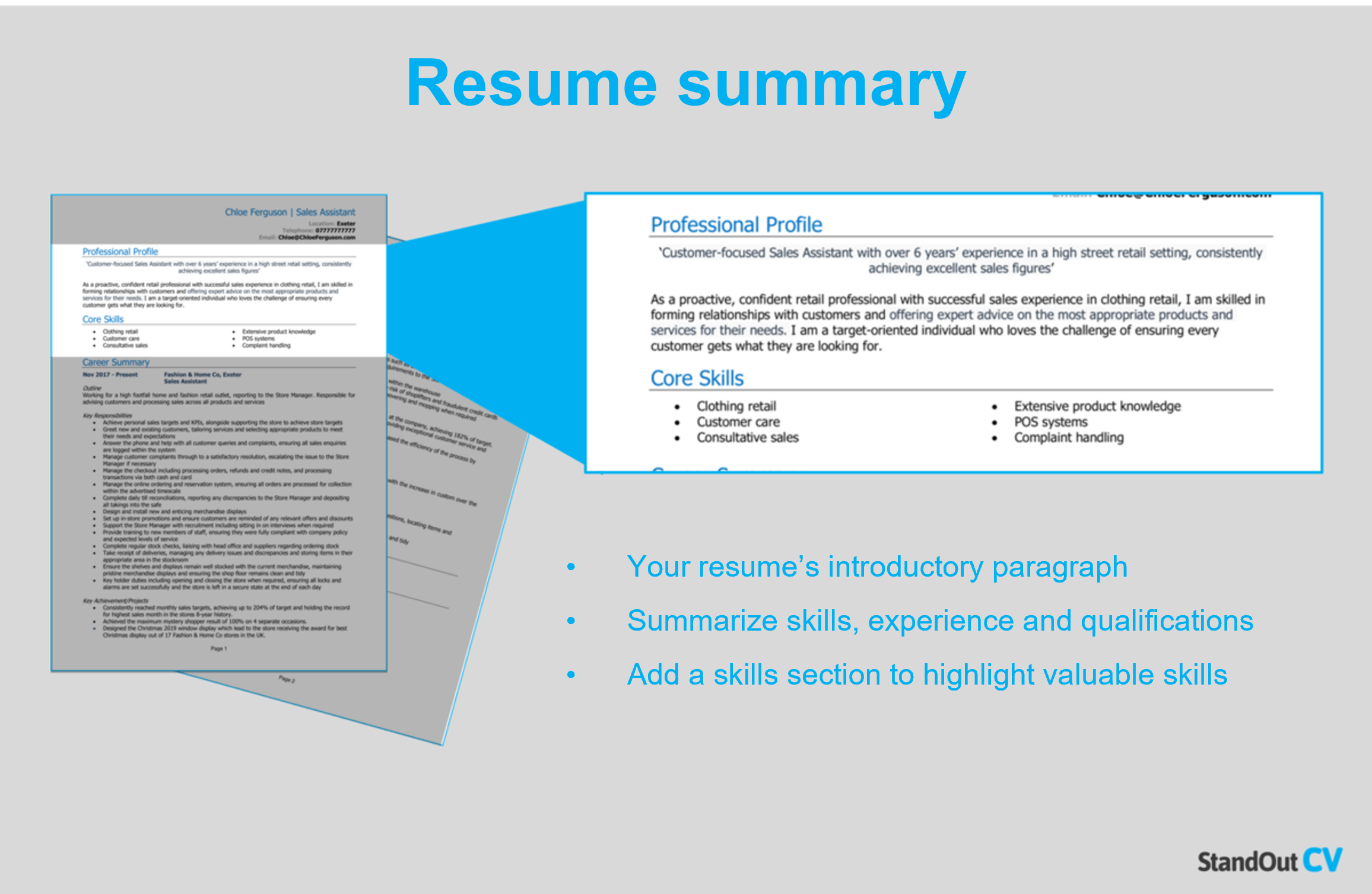 How to create a resume summary that will excite recruiters:
Keep it short: You only have a few seconds to grab a recruiters' attention and make them commit to your resume, so keep your summary between 4 – 7 lines.
Tailor to target jobs: By carefully reviewing the job description and incorporating as many relevant skills as possible, you can customize your resume to better match your target jobs.
Avoid using cliches: You might be a "highly motivated go-getter who thinks outside the box" but generic meaningless cliches like that don't tell employers much about you – stick to factual information in your summary.
Private Housekeeper resume summary example
Highly organized and versatile Private Housekeeper with 18+ years of experience cleaning and maintaining private homes, schools, and hospitals. Skilled in providing exceptional cleaning services with demonstrated expertise in decluttering and organizing private homes. Dedicated to meeting and exceeding client expectations with specialist training in OSHA compliance and safe use of chemical products.
What to include in your Private Housekeeper resume summary?
Summary of your experience: What type of organizations have you worked at? What types of roles have you done and what have you contributed to previous employers?
Relevant skills: Incorporate your highly relevant skills for Private Housekeeper jobs to exhibit your suitability as soon as your resume is opened.
Qualifications: Any qualifications that are important to the Private Housekeeper jobs you are applying for, should be mentioned in the summary.
Quick tip: Choose from hundreds of pre-written summaries across all industries, and add one to your resume with one-click in our partner's Resume Builder. All written by recruitment experts and easily tailored to suit your unique skillset and style.
Core skills section
Next, you should create a bullet pointed list of your core skills, formatted into 2-3 columns.
Here, you should focus on including the most important skills or knowledge listed in the job advertisement.
This will instantly prove that you're an ideal candidate, even if a recruiter only has time to briefly scan your resume.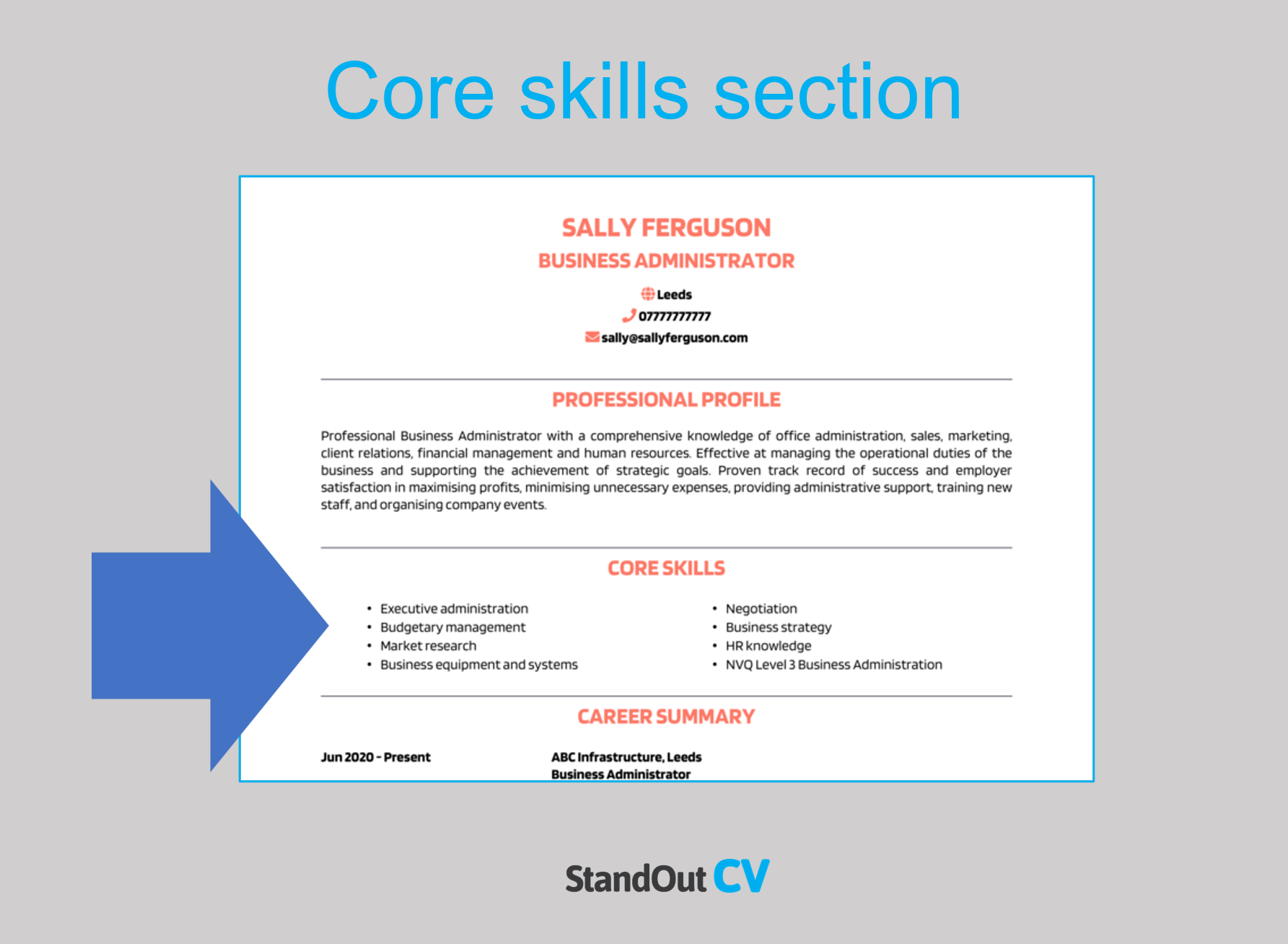 Best skills for your Private Housekeeper resume
Cleaning Expertise – Utilizing various cleaning techniques, including dusting, mopping, vacuuming, and sanitizing, to maintain a clean and hygienic home environment.
Time Management – Organizing tasks and efficiently managing time to complete cleaning duties promptly and effectively.
Attention to Detail – Spotting even the smallest messes and ensure every corner of the house is thoroughly cleaned and tidy.
Laundry Care – Utilizing knowledge of proper laundry procedures, including washing, ironing, and handling delicate fabrics to maintain the quality of clothing and linens.
Organization – Arranging household items and maintaining clutter-free spaces to enhance the overall organization and appearance of the home.
Household Maintenance – Handling minor household repairs and maintenance tasks, such as changing light bulbs or fixing loose fixtures.
Communication – Understanding the employer's preferences, receiving feedback, and addressing any specific cleaning requirements.
Trustworthiness – Demonstrating reliability and maintaining confidentiality, as housekeepers often work closely with the family in their private spaces.
Adaptability – Adjusting to changing schedules, special events, or unexpected cleaning needs that may arise.
Pet Care – Feeding, grooming, and handling pets, if the household has animals that need attention.
Quick tip: Our partner's Resume Builder contains thousands of in-demand skills for every profession that can be added to your resume in seconds – saving you time and greatly improving your chances of landing job interviews and getting hired.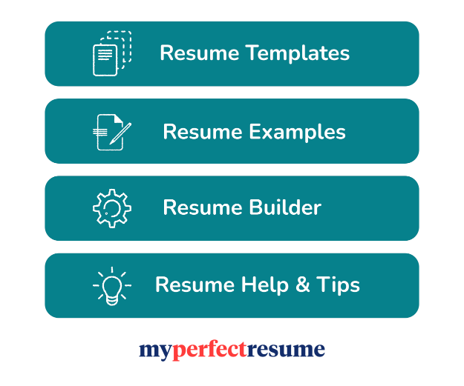 Work experience
Once you've hooked the hiring manager with your summary, you can really blow them away with you work experience.
List your previous jobs from newest to oldest to show the impact you made at each organization.
If you have years of experience, you can leave out some of the older jobs, and if you have little/no experience, you can bulk this section up with voluntary work and college placements.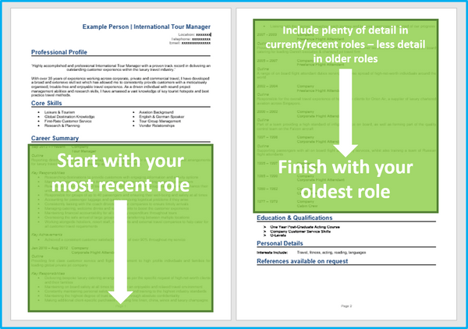 Structuring your jobs
It's easy to overwhelm readers when writing about a job you have been doing for years or even months.
Break the information up like this to keep it simple for recruiters to understand.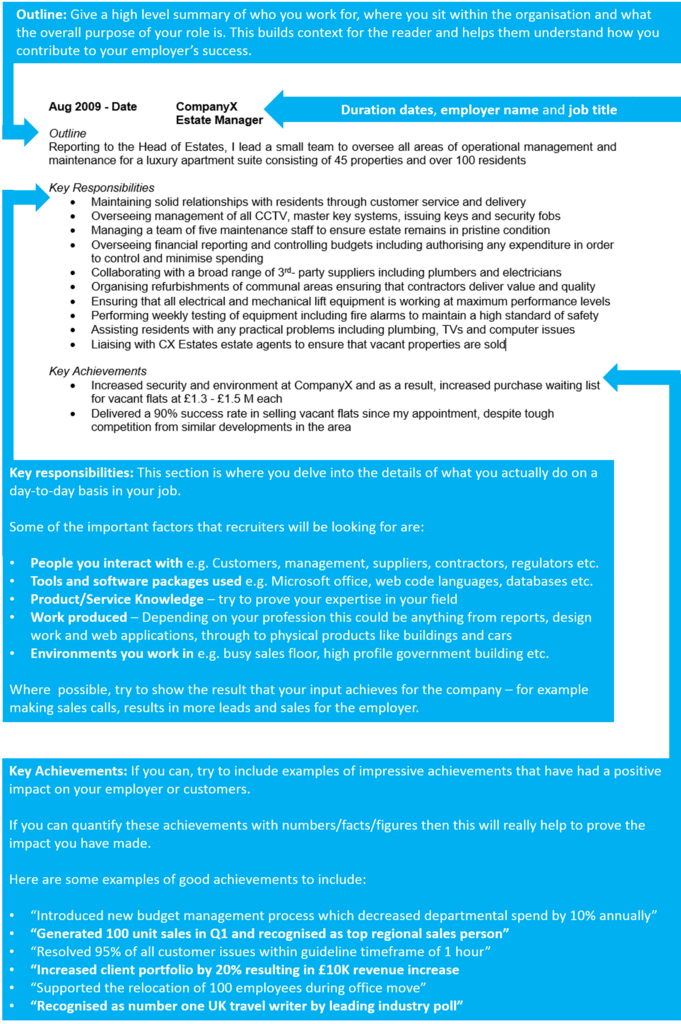 Job outline
To provide context to your jobs, begin each job with a concise summary of the organization, your role within it, and the main objectives of your position.
Key responsibilities
List your notable responsibilities in short sharp bullet points to demonstrate your input and how you contributed to the organization's success.
Highlight the skills that are most important to the roles you are applying for.
Key achievements
Round off each job by adding some impressive achievements you made in the role.
Anything you've done that has made a big impact on your employer will make a good impression, think; generating revenue, saving costs, or improving a product.
Quantify your achievements with number where possible e.g. "reduced call wait time by 10%"
Example job for Private Housekeeper resume
Outline
Maintain the cleanliness and organization of a prestigious private residence, ensuring a welcoming and well-maintained environment for the Smith family.
Key Responsibilities
Perform thorough and meticulous cleaning of all rooms, including dusting, vacuuming, mopping, and sanitizing surfaces
Handle laundry and linen care, including washing and ironing
Manage household supplies and inventory, replenishing as necessary
Oversee maintenance and repairs, coordinating with contractors
Quick tip: Create impressive job descriptions easily in our partner's Resume Builder by adding pre-written job phrases for every industry and career stage.

Education section
Towards the bottom of your resume, add your education section.
Here you should list your professional qualifications and academic record, such as high school diplomas or college degrees.
If you have lots of work experience, you can keep this section brief (because recruiters will be more interested in your career. If you have little/no experience then you should bulk this section up with plenty of detail.
Additional information
At the end of your resume, you can add any extra information that might be relevant to the jobs you are applying for.
This could be hobbies, interests, publications, clubs or memberships.
This section is optional and doesn't need to be added if you have nothing more relevant to add.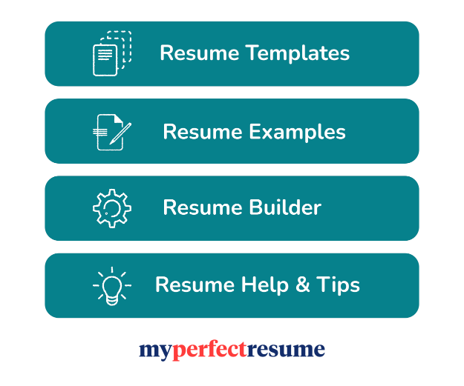 Writing your own winning Private Housekeeper resume
Writing a Private Housekeeper resume can be challenging but following the steps above will ensure that you land plenty of interviews.
Good luck with your job search!