If you consider yourself both creative and technical, with a good eye for digital design, a job as a video editor could be right up your street.
But roles like this can be highly competitive, so your CV needs to be flawless in order to make a mark on employers.
This step-by-step guide contains an example video editor CV and will take you through the entire CV writing process.
It'll leave you with an interview-winning CV that sparks recruiters' attention and secures you an interview.
Guide contents
Video editor CV example
Structuring and formatting your CV
Writing your CV profile
Detailing work experience
Your education
Skills required for your video editor CV

Video editor CV example


The above CV example demonstrates the type of info you should be including within your video editor CV, as well as how to display this information in a way which looks professional and is easy for time-strapped recruiters to read.
This is the standard you should be aiming for, so remember to refer back to it throughout the CV writing process.
Video editor CV structure & format
Your CV is the very first impression you'll make on a potential employer.
A disorganised, cluttered and barely readable CV could seriously decrease your chances of landing interviews, so it's essential to make sure yours is slick, professional and easy to navigate.
You can do this by employing a clear structure and formatting your content using some simple techniques – check them out below:
Formatting Tips
Length: While there's no 'official' CV length rule, the majority of recruiters agree that less is more. Aim for two pages of A4 or less. This is just enough room to showcase your suitability for the role, without overwhelming recruiters with irrelevant or excessive content.
Readability: Help out time-strapped recruiters by formatting your CV for easy reading. Using lots of bullet points and lists will help them to skim through your info, while clearly formatted headings will allow them to navigate towards the content which is most useful to them.
Design: While it's okay to add your own spin to your CV, avoid overdoing the design. If you go for something elaborate, you might end up frustrating recruiters who, above anything, value legibility and clarity. As a video editor, it's probably best to submit a traditional, easily legible CV paired with a link to an online portfolio.
Avoid: Logos, profile photos or other images aren't necessary and rarely add any value — save the space for written content, instead!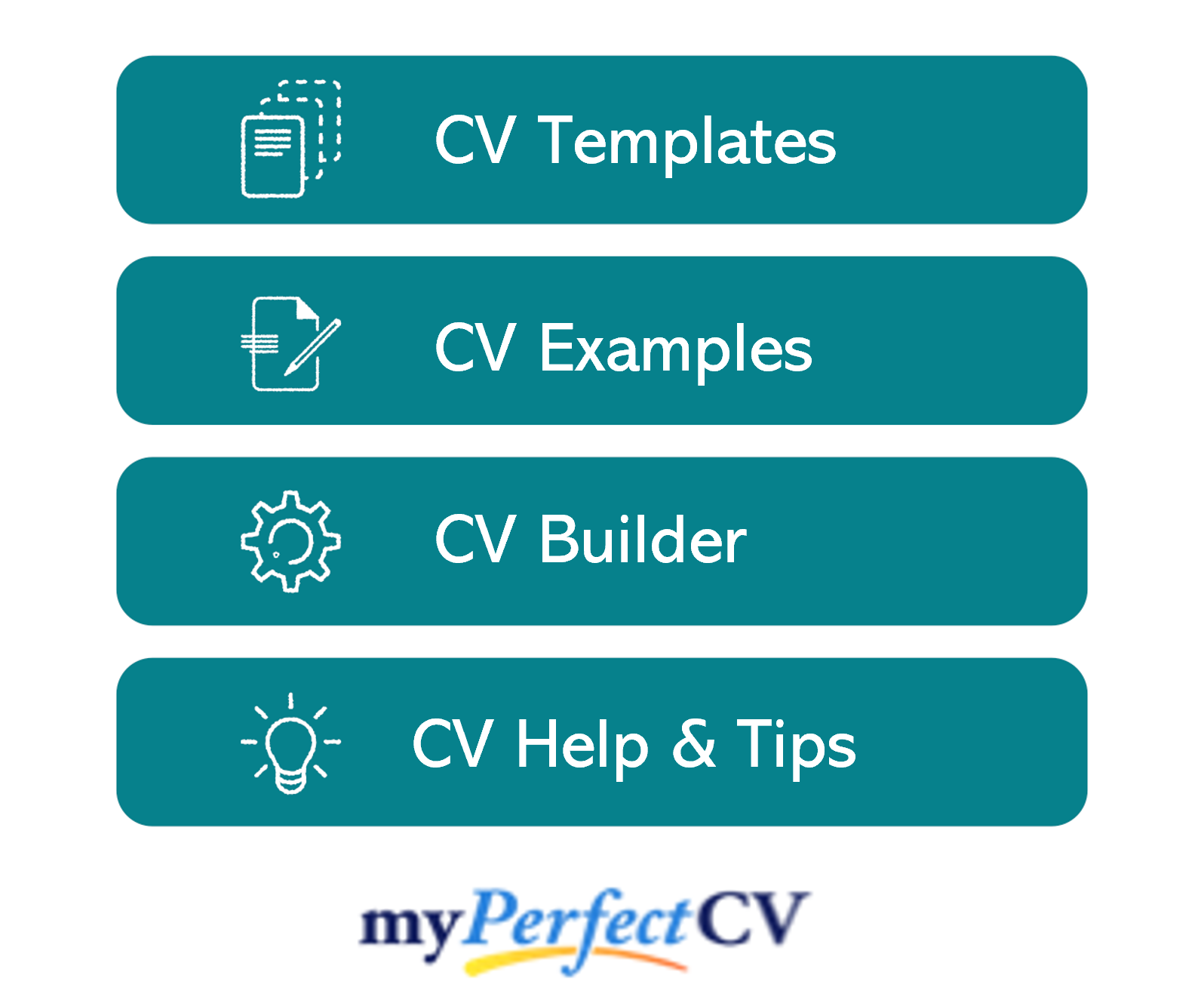 Structuring your CV
For easy reading, work to the following CV structure:
Contact details – Make it easy for recruiters to get in touch with you by listing your contact details at the top of your CV.
Profile – A short and snappy summary of your experience and skills, showcasing what makes you a good fit for the position.
Work experience/career history – Note down all your work history, with your current position first, then working backwards.
Education – A quick list of your academic background and any professional/vocational qualifications.
Interest and hobbies – This is an optional section, which you can use to highlight any relevant hobbies or interests.
As we move through the guide, you'll learn exactly what type of information to include in each CV section.
CV Contact Details
Tuck your contact details into the corner of your CV, so that they don't take up too much space.
Stick to the basic details, such as:
Mobile number
Email address – It should sound professional, such as your full name.
Location – Just write your vague location, rather than your full address.
LinkedIn profile and portfolio URL – If you include these, ensure they're sleek, professional and up-to-date.
Quick tip: Delete excessive details, such as your date of birth or marital status. Recruiters don't need to know this much about you, so it's best to save the space for your other CV sections.
Video editor CV Profile
Your CV profile is basically a short introductory paragraph, which summarises your key selling points and highlights why you'd make a good hire.
If you're a recent graduate or entry-level candidate, this is known as a personal statement — in which case, it can be slightly longer.
So, write a well-rounded summary of what you do, what your key skills are, and what relevant experience you have.
It needs to be short, snappy and punchy and, ultimately, entice the reader to read the rest of your application.
Tips to consider when creating your profile:
Avoid clichés: If there's one thing that'll annoy a recruiter, it's a clichè-packed CV. Focus on showcasing your hard skills, experience and the results you've gained in previous roles, which will impress recruiters far more.
Keep it short and snappy: When it comes to CV profile length, less is more, as recruiters are often time-strapped. Aim for around 3-5 lines of persuasive and relevant high-level information.
Research your target role: When recruiters spot a generic CV, they chuck it straight into the bin. The CV should closely match the essential requirements listed in the job ad, so make sure to review them before you write your CV profile.


Ditch objectives: Avoid discussing your career goals in your CV profile – if you think they're necessary, briefly mention them in your cover letter instead.
What to include in your video editor CV profile?
Summary of experience – Whether you're a recent film or media graduate, or have several years experience of professional video editing, start off by providing recruiters with a snappy 1-2 line summary of your relevant experience so far. What type of companies have you worked for — PR or marketing agency, in-house for a brand, or maybe for a film production company? If you've been self-employed, what type of projects have you worked on? How many years of experience do you have?
Key skills + techniques – From levelling and colour correction to storytelling and social media video creation, video editors utilise a wide range of tools and techniques — and your profile is a good place to shout about them. Make sure to tailor these to what's listed in the candidate requirement and aim to match your skills up as closely as possible.
Software – Employers will be keen to know what editing software you're competent in, whether that's Final Cut Pro or Adobe Premier Pro.
Qualifications – Whether you've got a film or media degree, or a vocational editing qualification, you should show off your relevant qualifications within your profile.
Achievements + results – To add impact, try to add in 1-3 achievements or results. This might be a well-known film you worked on, a video that went viral and therefore increased sales, or even an impressive assignment grade from your studies.
Quick tip: Spelling and grammar errors might signal a lack of attention to detail to employers, which doesn't make for a great first impression. Use our partner's CV builder to add pre-written content from our team of recruitment experts.
Core skills section
In addition to your CV profile, your core skills section provides an easily digestible snapshot of your skills.
As video editing jobs might receive a huge pile of applications, this is a great way to stand out and show off your suitability for the role.
It should be made up of 2-3 columns of bullet points and contain skills that are highly relevant to the job of an editor.
This is also a good place to name drop the different types of software you work with.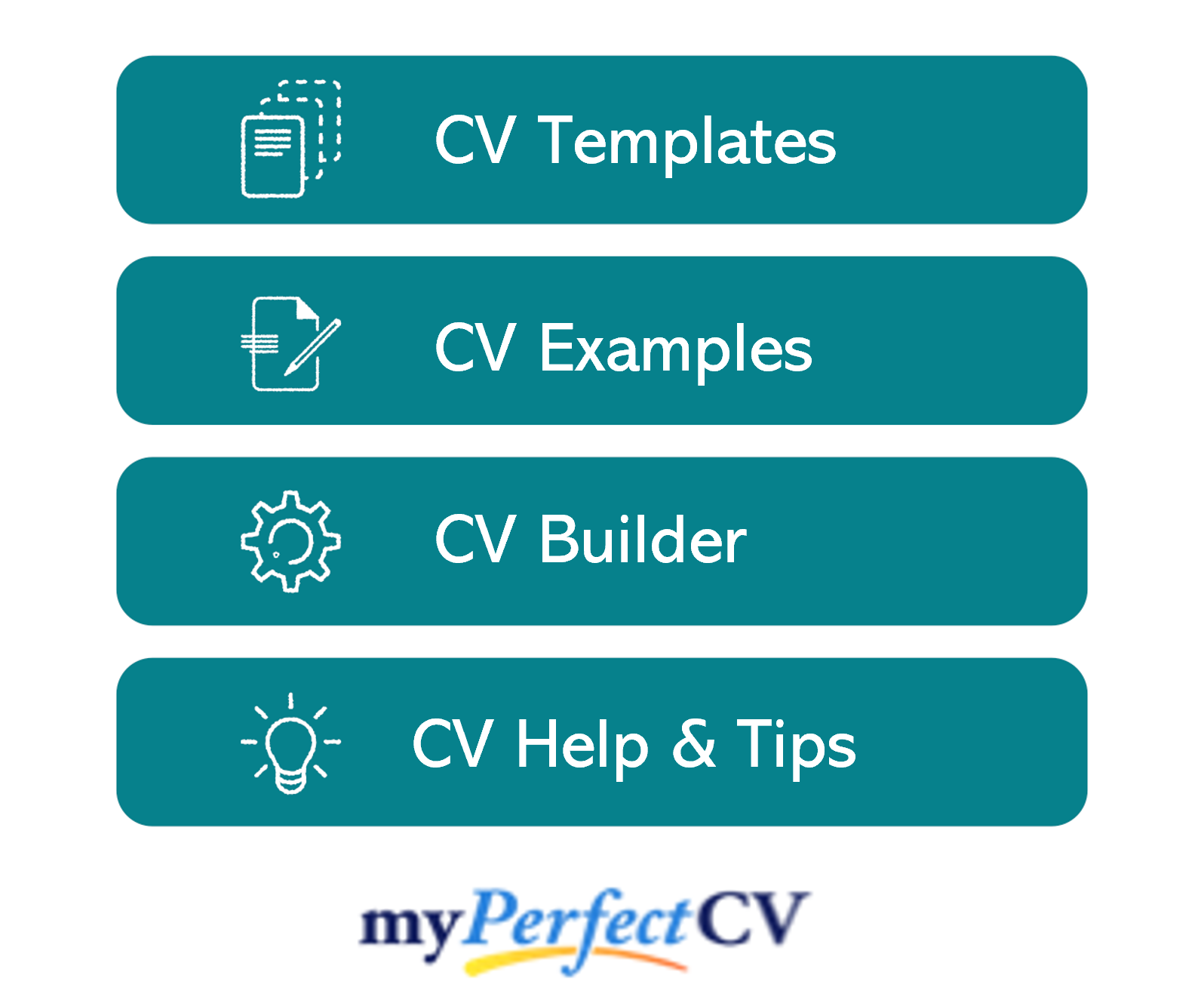 Work experience/Career history
Now that recruiters have a good overview of your skills and abilities, you need to jump into the detail of your career history.
Give them a more thorough insight into what you can do by creating a detailed list of your relevant experience.
Start with your current role, and work backwards through all the relevant positions you've held.
This could be freelance, contract or voluntary work too; as long as it's related to the role you're applying for.
Structuring your roles
If you don't pay attention to the structure of your career history section, it could quickly become bulky and overwhelming.
Get in recruiter's good books by creating a pleasant reading experience, using the 3-step structure below:
Outline
Provide a brief overview of the job as a whole, such as the type of film/video you edited and who you worked for.
E.g.
"Working within the digital design team of a leading branding agency, I edited short adverts and social media videos for a range of well-established retail brands."
Key responsibilities
Use short, punchy bullet points to showcase your duties and responsibilities in the position.
Employers are most interested in your hard skills and sector knowledge, so point this out wherever you can.
E.g.
Managed video projects from storyboard and scripting, through to post-production and final delivery.
Utilised a wide range of video editing software, including Final Cut Pro and Adobe Suite.
Worked collaboratively with graphic designers, social media managers and photographers.
Key achievements
To finish off each role with extra impact, list 1-3 stand out achievements, results or accomplishments.
This could be anything which had a positive outcome for the company or client you worked for or something you're particularly proud of.
Where applicable, quantify your examples with facts and figures.
E.g.
Successfully completed client projects with a total value of £450,000.
Edited a TV and social media advert campaign for a leading fashion brand, which resulted in sales of over £500k.
Worked with a small start-up on a range of short social media videos, which resulted in an Instagram follower increase of 10,000.
Education
Although there should be mentions of your highest and most relevant qualifications earlier on in your CV, save your exhaustive list of qualifications for the bottom.
If you're an experienced candidate, simply include the qualifications that are within the film and media space.
However, less experienced candidates can provide a more thorough list of qualifications, including A-Levels and GCSEs.
You can also dedicate more space to your degree or other relevant qualifications, discussing various exams, assignments and modules in more detail.
Interests and hobbies
Although this is an optional section, it can be useful if your hobbies and interests will add further depth to your CV.
Interests which are related to the sector, such as graphic design, photography or running a YouTube channel, or which show transferable skills, such as team sports, are well worth listing.
On the other hand, generic hobbies like 'going out with friends' won't add any value to your application, so are best left off your CV.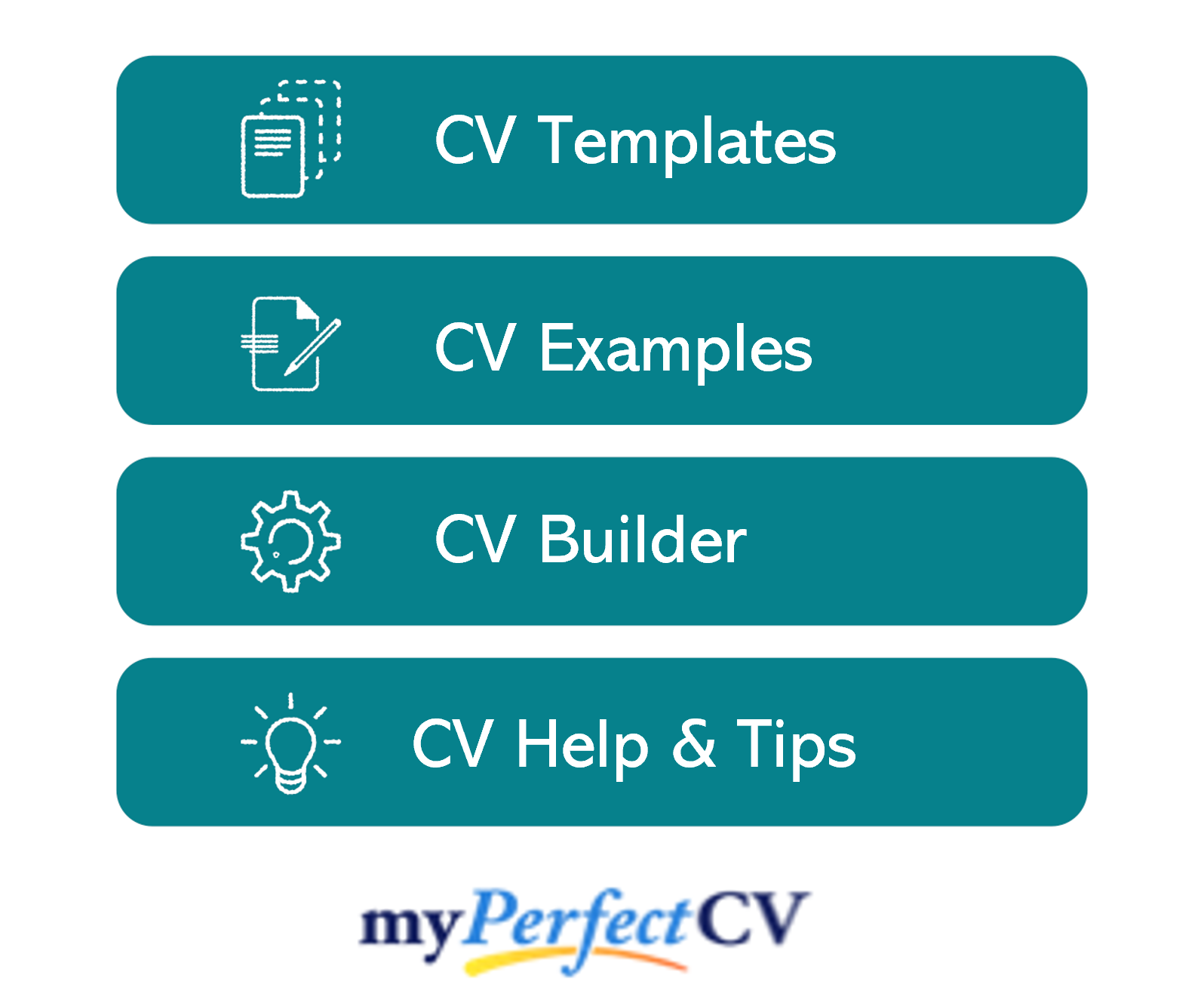 Essential skills for your video editor CV
Every role requires a different set of skills, so make sure to tailor your CV to match what is listed in the role description. However, you can generally expect most video editing roles to require:
Editing techniques – It goes without saying that a video editor will need to have mastered the art of videography and be exceptional at editing, so it's important to mention as many specific editing techniques as you can throughout your CV.
Software knowledge – Make sure to pack your CV with relevant industry software packages, such as Premiere Pro, Avid, Adobe CS6, Final Cut Pro, etc.
Sound + audio – Video editors will need to add and work with preselected music, sound clips and other effects, so it's essential to highlight your experience with editing and mixing audio.
Client + customer service – You may need to work closely with clients to agree on the desired feel and look for the video to be created, so strong client management and customer service skills are often a necessity. You can showcase this by mentioning how you've worked with clients to success in your previous roles.
Writing your video editor CV
An interview-winning CV for a video editor role needs to be both visually pleasing and packed with targeted content.
Whilst it needs to detail your experience, accomplishments and relevant skills, it also needs to be as clear and easy to read as possible.
Remember to research the role and review the job ad before applying, so you're able to match yourself up to the requirements.
If you follow these guidelines and keep motivated in your job search, you should land an interview in no time.
Best of luck with your next application!
See also: Videographer CV