If you have sound teaching knowledge and have mastered your subject, tutoring can be a rewarding and flexible career path.
But in order to instil trust in potential students and their parents, your CV needs to be flawless, professional and packed with valuable skills.
This CV writing guide includes an example tutor CV and will teach you how to write a compelling CV and land new clients.
Here's what the guide will cover:
Guide contents
Tutor CV example
Structuring and formatting your CV
Writing your CV profile
Detailing work experience
Your education
Skills required for your tutor CV

Tutor CV example


To start, spend some time looking over the above CV example.
It should give you an idea of how to showcase your relevant experience, qualifications and skills in a way that looks neat, professional and organised.
It's helpful to refer back to this example whilst writing your own CV if you need some style and layout inspiration.
Tutor CV structure & format
First impressions count, so a sloppy, disorganised and difficult-to-read CV won't do you any favours.
Instead, perfect the format and structure of your CV by working to a pre-defined structure and applying some simple formatting tricks to ease readability.
Don't underestimate the importance of this step; if your CV lacks readability, your written content won't be able to shine through.
Formatting Tips
Length: While there's no 'official' CV length rule, it's fair to say that less is more. Aim for two pages of A4 or less. This is just enough room to showcase your suitability as a tutor, without overwhelming recruiters, students or agencies with irrelevant or excessive content.
Readability: Make sure your CV is easy to read and looks professional by applying some simple formatting tricks. Bullet points are great for making large paragraphs more digestible while formatting your headings with bold or coloured text will help the reader to find the information they need, with speed.
Design: It's generally best to stick to a simple CV design, as funky or elaborate designs rarely add any value to your application. A clear, modern font and a subtle colour scheme work perfectly and allow your skills, experience and achievements to speak for themselves.
Avoid: Don't add photos, images or profile pictures to your CV. Not only do they take up much-needed CV space, but they're actually completely unnecessary and won't boost your CV at all.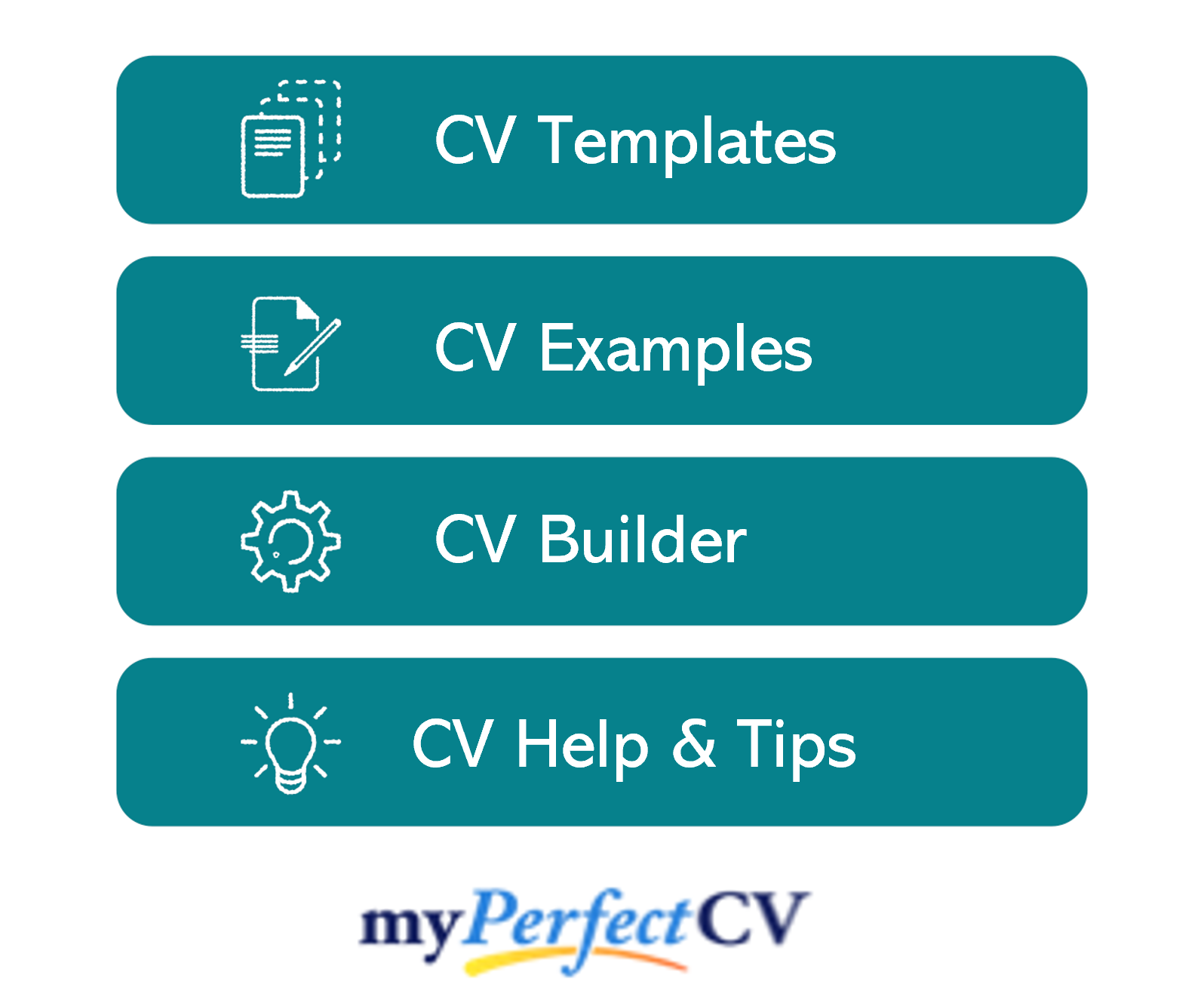 Structuring your CV
Break up your CV content into the following key sections:
Name and contact details – Place them at the top of your CV, so that employers can easily get in touch.
CV profile – A punchy sales pitch of your key experience, skills and achievements to reel readers in.
Core skills section – A bullet-pointed snapshot of your abilities.
Work experience – A well-structured list of your relevant work experience.
Education – An overview of any relevant qualifications or professional training you have.
Hobbies and interests – A short description of any relevant hobbies or interests (optional).
Next, I'll discuss what type of content to include in each of the sections above.
CV Contact Details
Begin by sharing your contact details, so it's easy for potential students and agency recruiters to give you a call.
Keep to the basics, such as:
Mobile number
Email address – It should sound professional, with no slang or nicknames. Make a new one for your job applications if necessary.
Location – Simply share your vague location, for example, 'Manchester', rather than a full address.
LinkedIn profile (optional) – Remember to update this before you send your application.
Tutor CV Profile
Your CV profile (or personal statement, if you're a junior or graduate applicant) provides a brief overview of your skills, abilities and suitability for a position.
The aim is to hook the reader's attention and help them to see that you're a close fit for the role.
Think of it as your personal sales pitch. You've got just a few lines to sell yourself and prove you're a great match for the job – make it count!
Tips to consider when creating your profile:
Avoid clichés: Focus on fact, not fluff. The likes of "Committed and enthusiastic thought leader" and "Dynamic problem solver" might sound fancy, but they'll do nothing for your application. Not only do they sound cheesy, but they don't actually reveal anything about your skills and abilities.
Keep it short: Your CV profile is only meant to act as an introduction, which provides a summary of your suitability — therefore, an ideal length is 3-5 lines.
Research your target role: No matter how much time you put into your CV profile, it won't impress if it's irrelevant to the tutor role or agency you're applying for. Before you start writing, make a list of the skills, knowledge and experience your target student or employer is looking for. Then, make sure to mention them in your CV profile and throughout the rest of your application.


Ditch objectives: Avoid discussing your career goals in your CV profile— your space is limited. If you do think they're necessary, briefly mention them in your cover letter instead.
What to include in your tutor CV profile?
Relevant experience – Provide a snappy overview of your relevant experience so far, whether that's school teaching experience or private tutoring experience. If you're a graduate with no teaching experience to date, focus on your degree and the subject knowledge you've obtained instead.
Key skills + subject knowledge – You'll need a thorough understanding of the subjects, curriculum and exams you'll be tutoring in, so make sure to highlight anything relevant. Additionally, showcase your key teaching/tutoring skills; such as lesson planning, individual learning needs, producing progress reports, etc. Ideally, you should tailor these to the job you're applying for specifically.
Qualifications – Education and subject-specific qualifications are highly important for tutoring jobs, so showcasing yours in your profile is key. Mention your degree(s), PGCE (if you have one), along with any other vocational teaching or subject qualifications. If you're limited on experience but received exceptional A-Level grades in a relevant subject, it's worth highlight these too. If you are DBS checked, state this too.
Achievements + results – If you have some experience to your name, it's helpful to incorporate a couple of stand out tutoring achievements. For example, perhaps all of your students achieved grades A*-B, or you took a failing student to a pass in just two months. If you're a recent grad with little experience, you could highlight an impressive exam or assignment grade to showcase your ability.
Quick tip: Spelling and grammar errors might signal a lack of attention to detail to employers, which doesn't make for a great first impression. Use our partner's CV builder to add pre-written content from our team of recruitment experts.
Core skills section
Make sure that your most valuable skills aren't missed by adding a bullet-pointed core skills section like the one below.
This should also be targeted towards the role you're applying for. For example, if the job advertisement lists 'KS3 Maths Curriculum Knowledge' as a key requirement, you'd list that here.
This immediately helps the reader to see that you're a perfect match for the tutor job.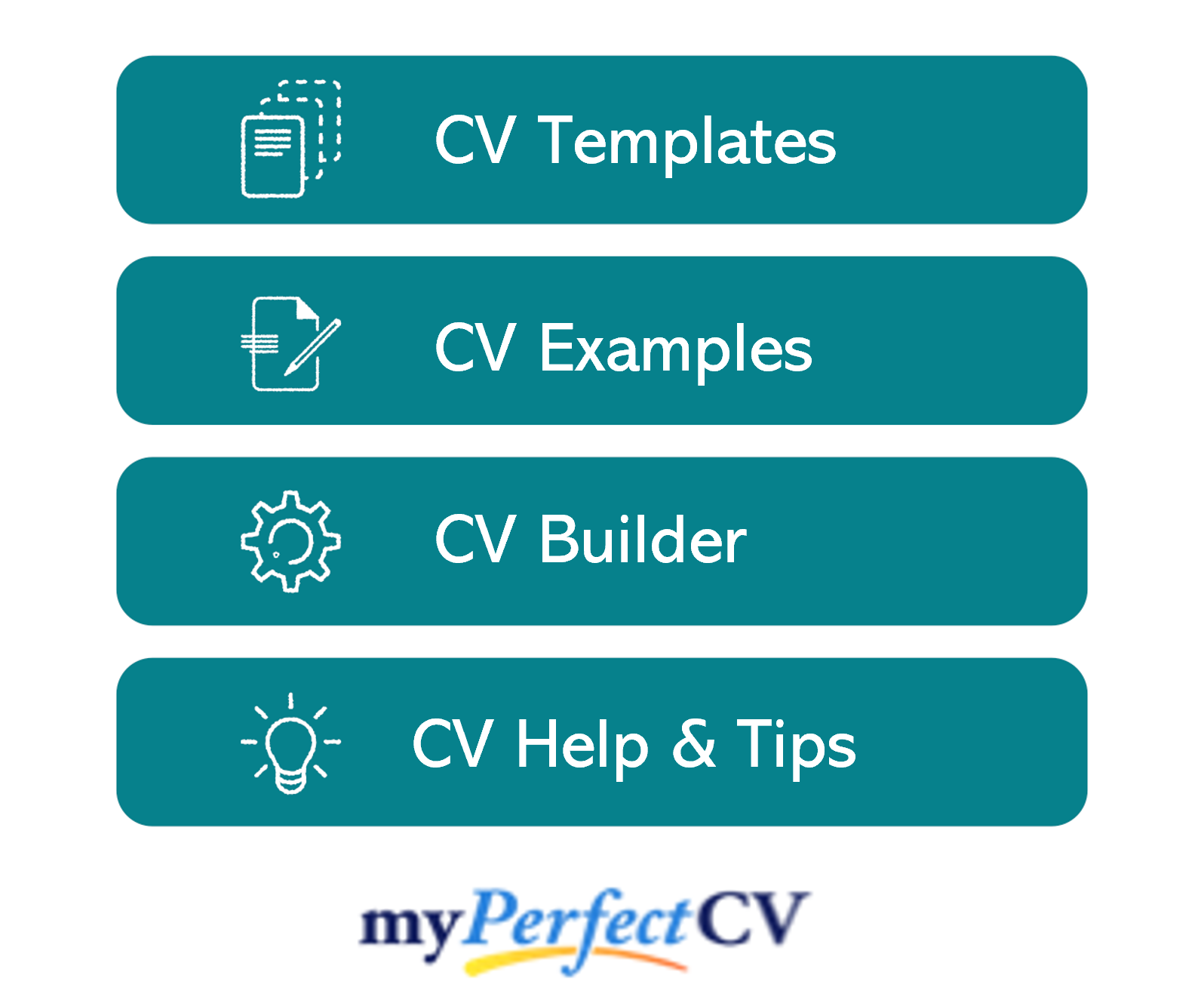 Work experience/Career history
By now, you'll have hooked the reader's attention and should show them how you apply your skills and knowledge in the workplace.
So, starting with your most recent role and working backwards to your older roles, create a thorough summary of your career history to date.
If you've worked as a private tutor and held numerous clients, you can list this as a single entry, with plenty of detail.
Structuring your roles
The structure of your work experience section can seriously affect its impact.
This is generally the biggest section of a CV, and with no thought to structure, it can look bulky and overwhelming.
Use my 3-step structure below to allow for easy navigation:
Outline
Begin with a brief summary of your role, such as who you worked for and what you taught (subjects, curriculums etc).
E.g.
"Privately tutored a GCSE and A-Level students in Maths; assessed individual learning styles and effectively helped students to build their skills and better their grades."
Key responsibilities
Use short, punchy bullet points to showcase your duties and responsibilities.
E.g.
Created unique lesson plans to accommodate the student's specific needs.
Set homework and graded homework and provided written, verbal and diagnostic feedback.
Monitored student's progress and sent regular e-mail reports to parents.
Key achievements
Lastly, use bullet points to add a couple of stand out results or achievements.
This might be a stand out grad one of your students received, feedback from parents or helping to turn around a failing student's grades.
E.g.
Ran an intensive revision course and raised a GCSE Maths student's grade from C to A in one month.
Helped 95% of my students to achieve their target grade or above.
Education
Although there should be mentions of your highest and most relevant qualifications earlier on in your CV, save your exhaustive list of qualifications for the bottom.
As a tutor, your academic qualifications are highly important, so make sure this is a clear and thorough list.
Start with your highest qualification — whether that's a degree or PGCE — and work your way back to your A-Levels.
If you have taken any further vocational qualifications in your subject, list them too.
Quick tip: If you haven't yet gained much tutoring experience, showcase your ability by listing some of your most impressive exam grades.
Interests and hobbies
This section is entirely optional, so you'll have to use your own judgement to figure out if it's worth including.
If your hobbies and interests could add to your candidacy, then it's definitely worth considering.
Interests that showcase valuable skills or highlight your commitment, such as being a member of a sports team, volunteering or playing an instrument, are worth listing.
However, generic hobbies like 'going out with friends' are unlikely to impress recruiters, so are best left off your CV.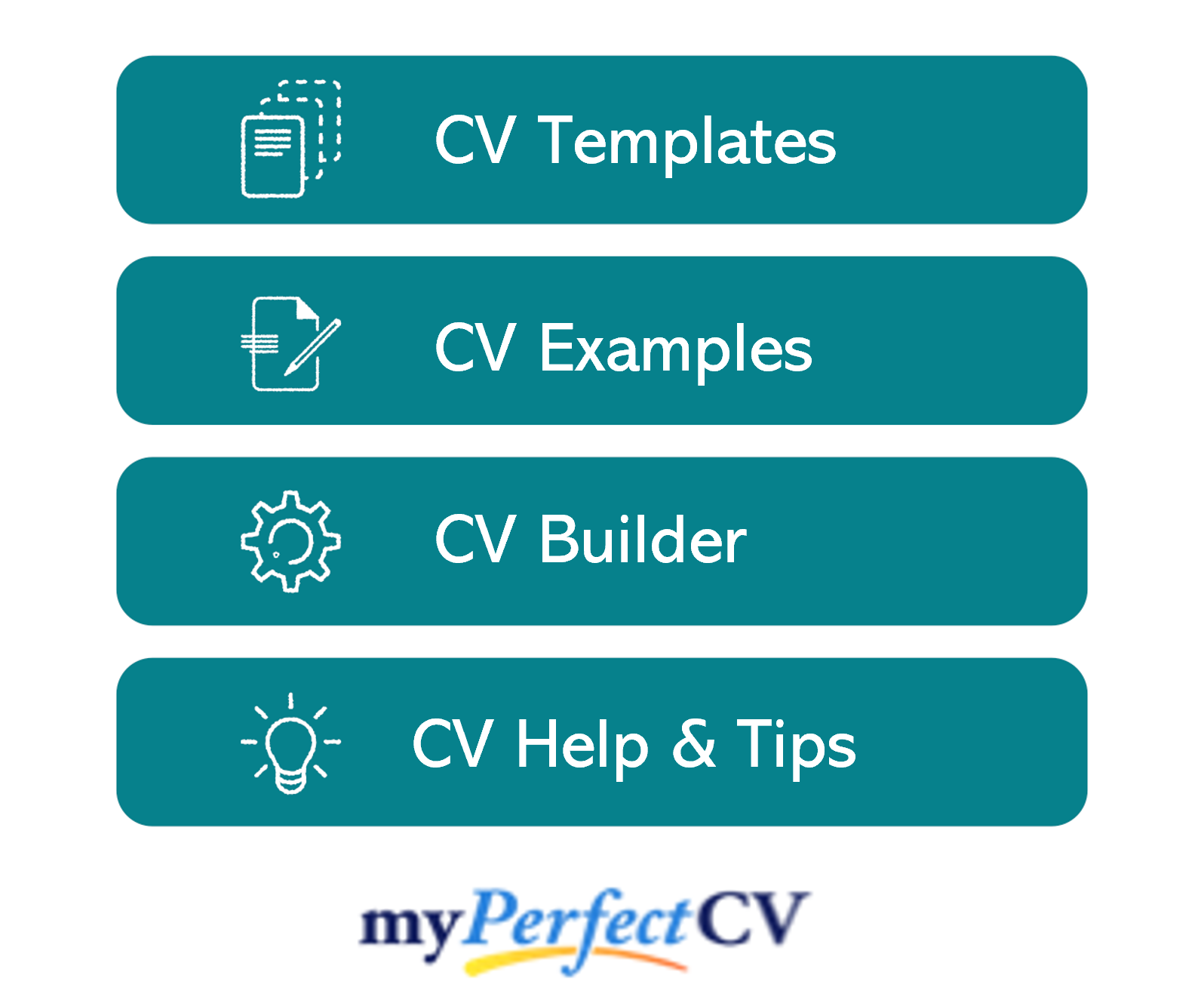 Essential skills for your tutor CV
Whether you're applying to work at an agency or directly with students, every project may require a slightly different skill set — so make sure to tailor yours for the specific application. However, generally, all tutor roles will require:
Subject + curriculum knowledge – You'll need complete knowledge of the subjects, curriculums and exams you tutor in. Make this clear by mentioning your relevant qualifications in your profile and education section.
Revision techniques – As a tutor, your aim is to help students increase their grades, meaning you'll need to teach them revision techniques that are suitable for their unique learning style. You can showcase this by noting down the tools and techniques you used to help previous students prepare for their exams in your role descriptions, as well as quantifying the results in your achievement section.
Organisation + planning skills – Tutors juggle numerous students with varying ability levels and learning styles, making planning, time management and organisation skills are must. Showcase yours in your role description by detailing how you planned and prepared for each of your students.
Verbal + written communication – Whether it's writing feedback reports for parents, or communicating methods clearly and coherently to students, your communication skills need to be strong. Make sure to demonstrate your writing ability throughout your CV by ensuring it's free of spelling and grammar errors.
Writing your tutor CV
Once you've written your tutor CV, you should proofread it several times to ensure that there are no typos or grammatical errors.
With a tailored punchy profile that showcases your relevant qualifications and skills, paired with well-structured role descriptions, you'll be able to land new clients in no time.
Good luck with your next job application!