When you're looking to land an executive role, competition is fierce.
But a strong CV will ensure you get noticed by senior people, and leave them desperate to call you in for an interview.
Your executive CV is one of the most important documents you will ever write, and getting it right could bring big financial rewards
So, check out these 6 executive CV examples and templates.
Contents
Writing your executive CV

CV format and structure
CV profile
Writing effective role descriptions

Senior finance executive CV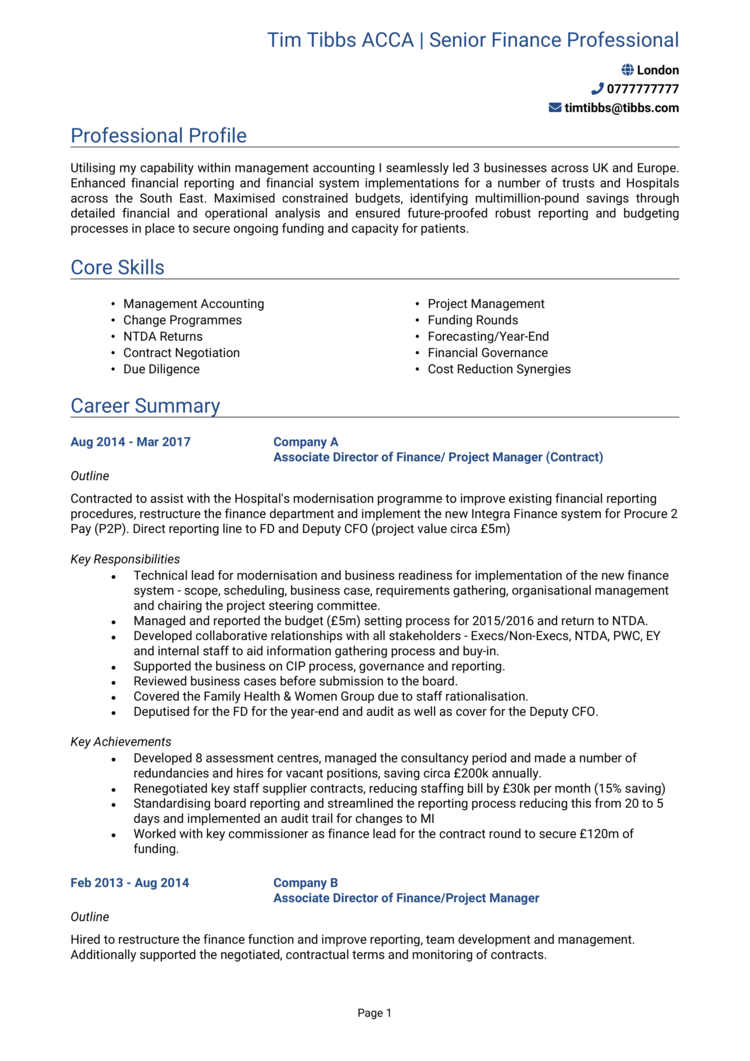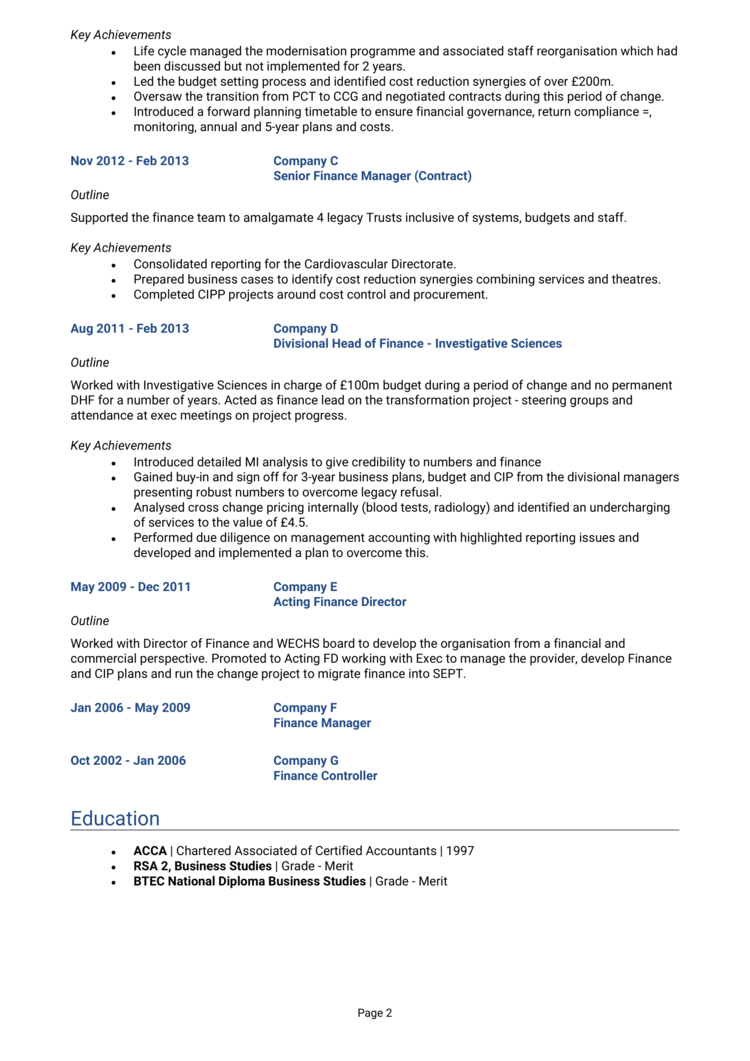 Managing director CV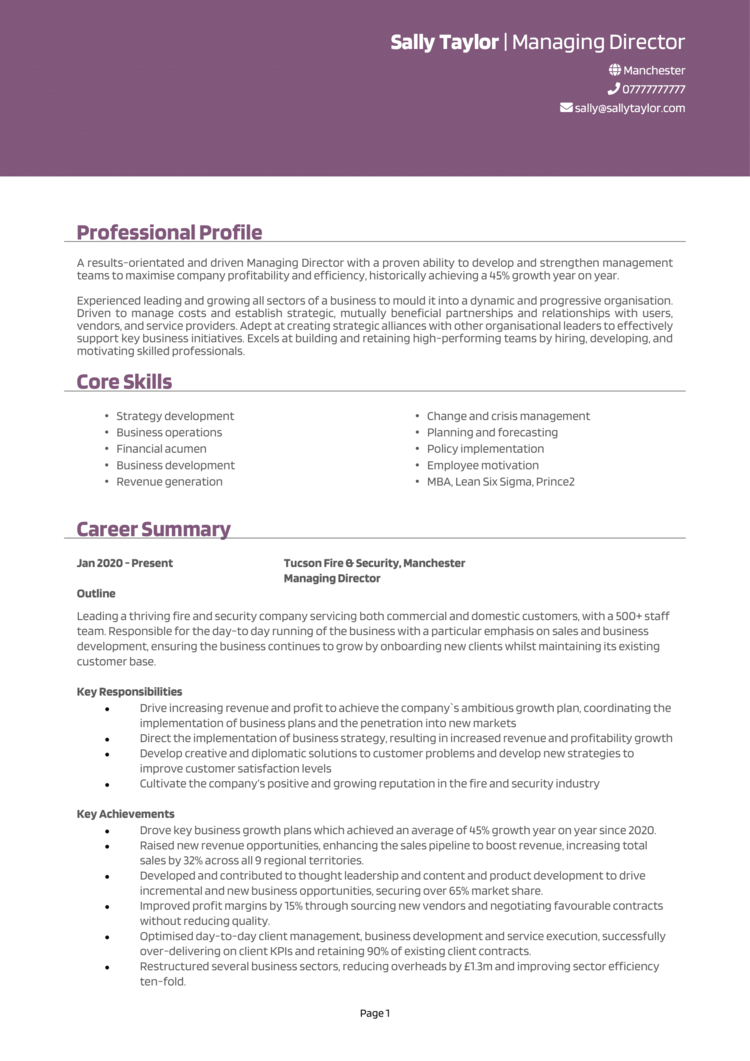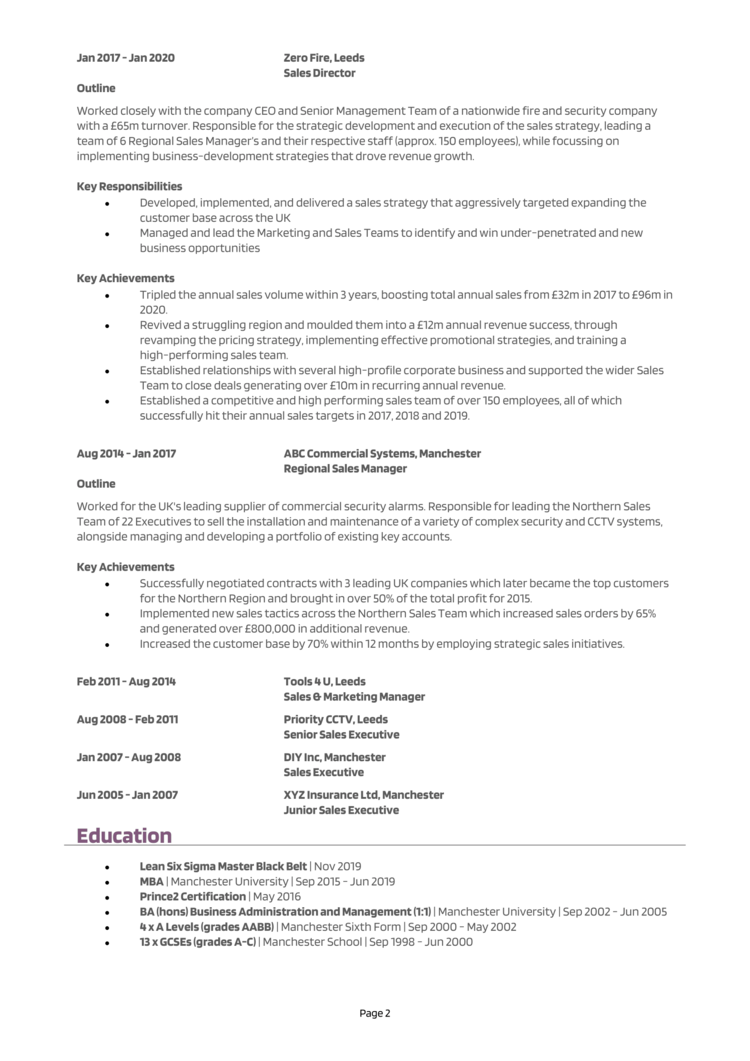 Business manager CV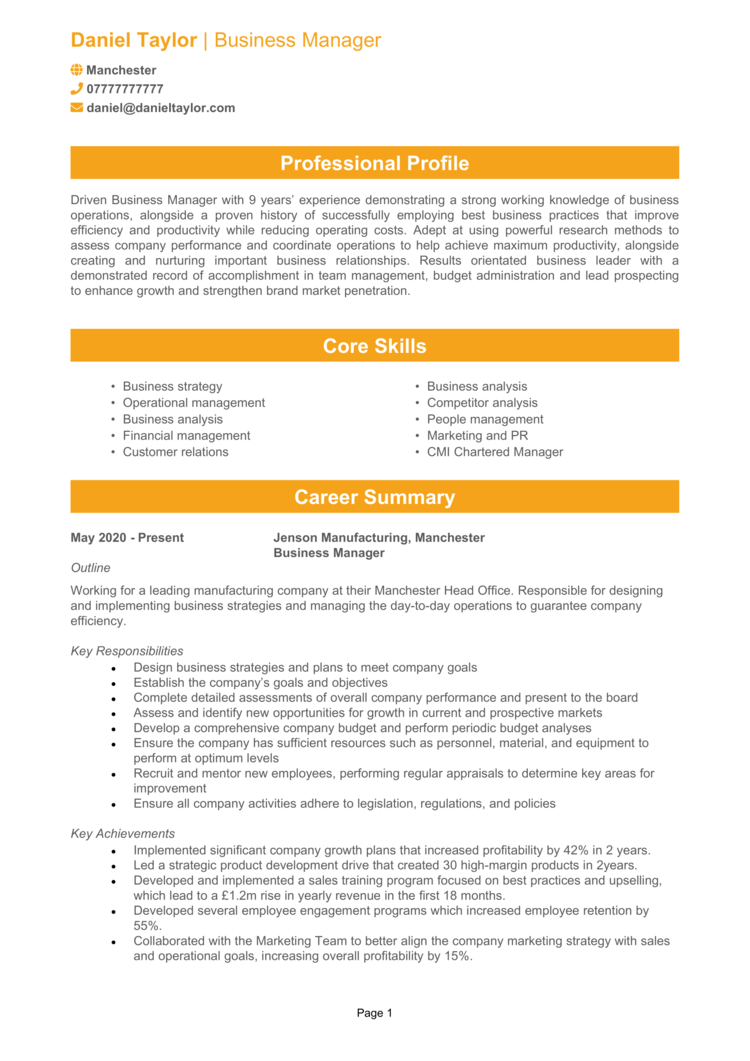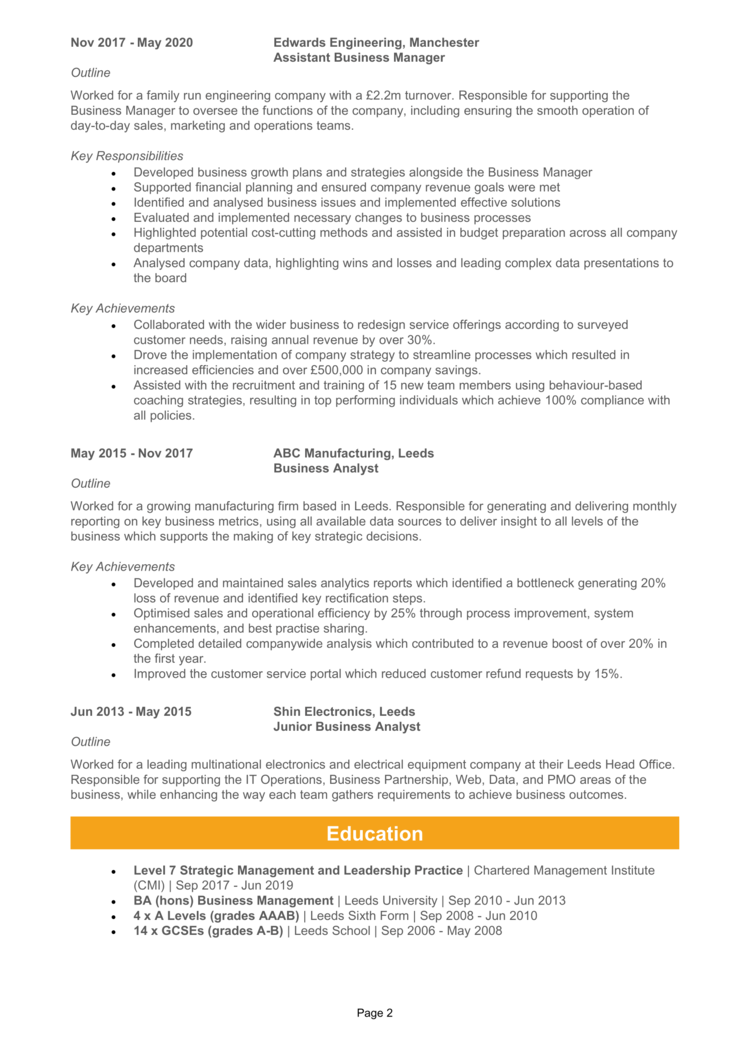 Senior director CV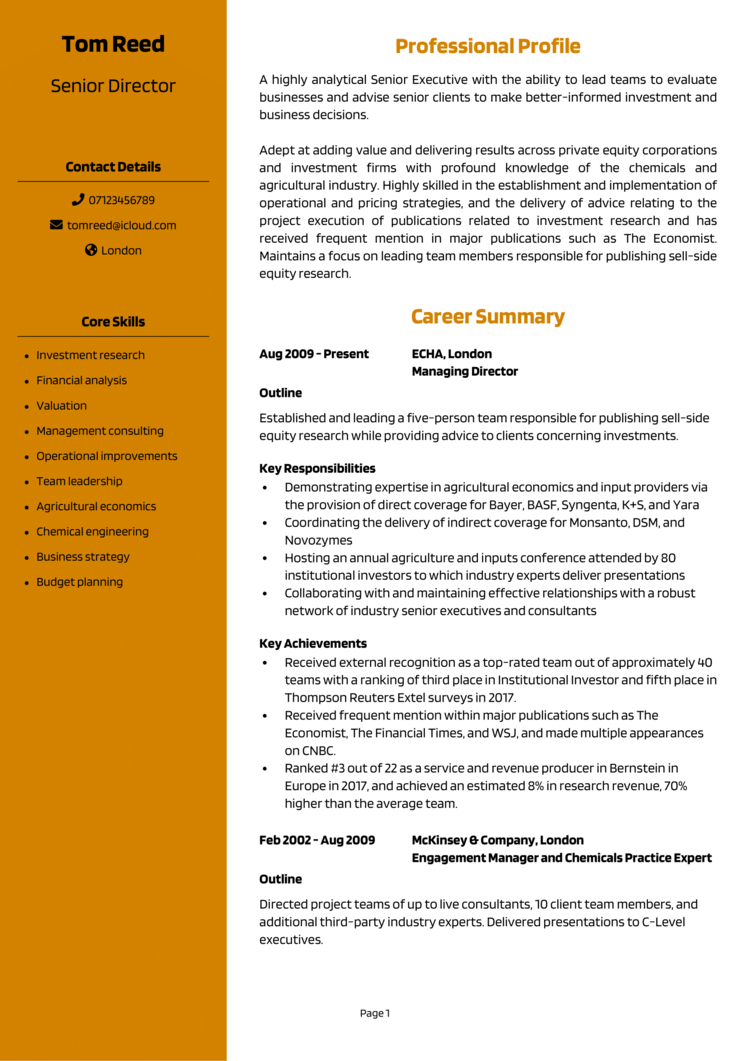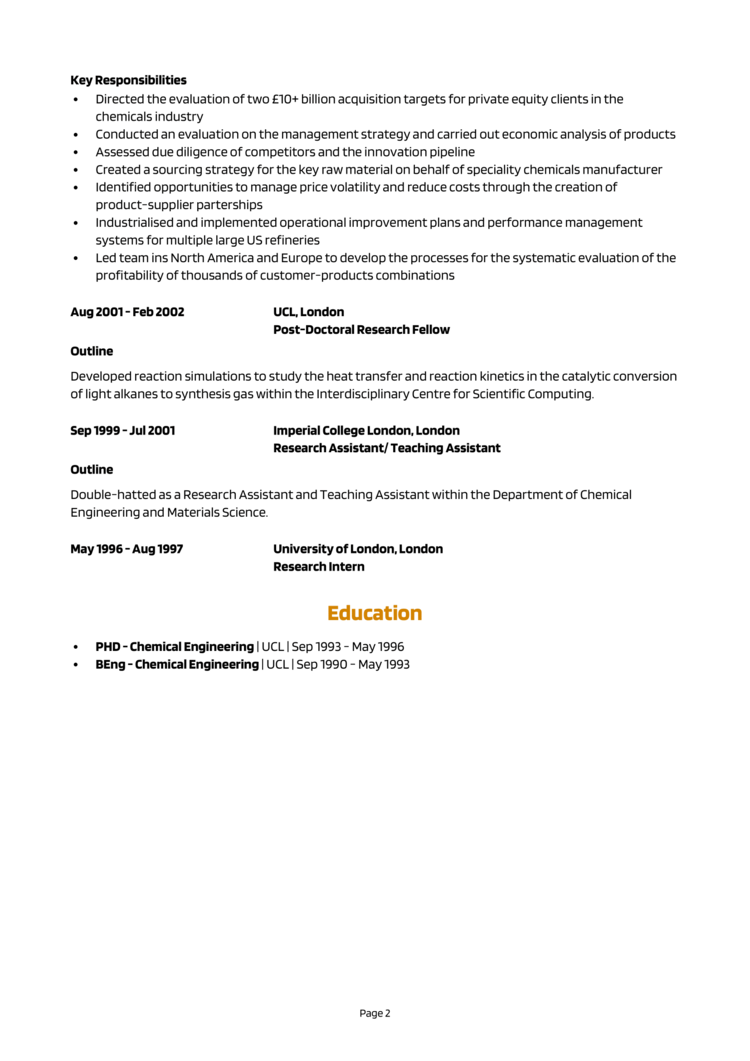 Business director CV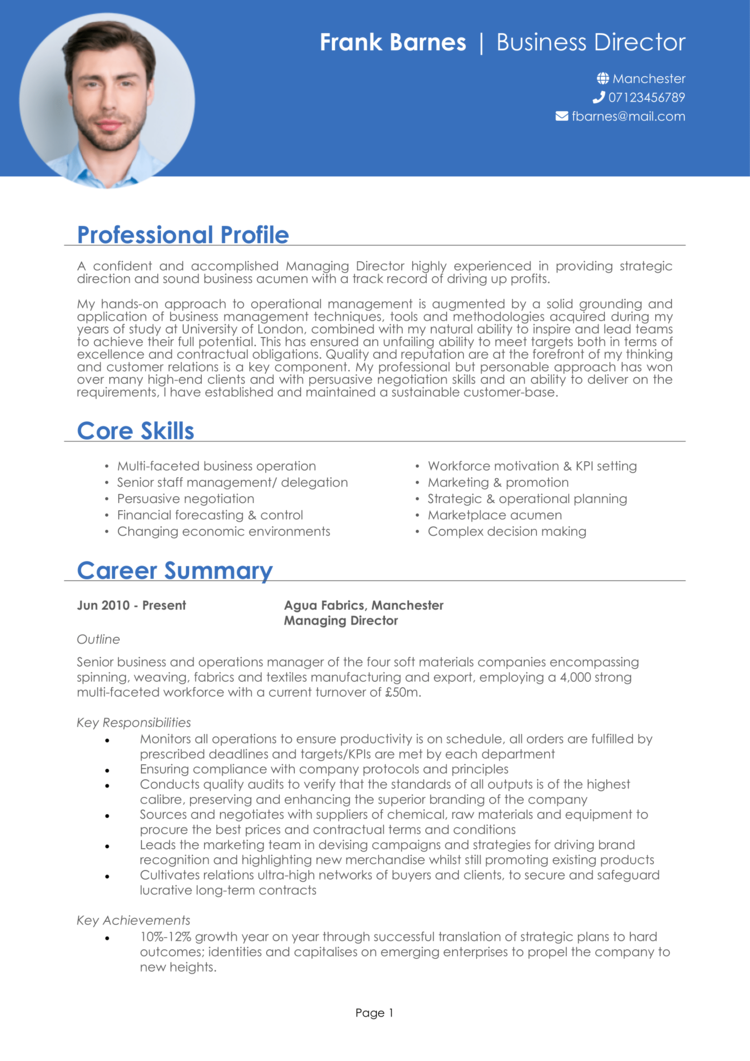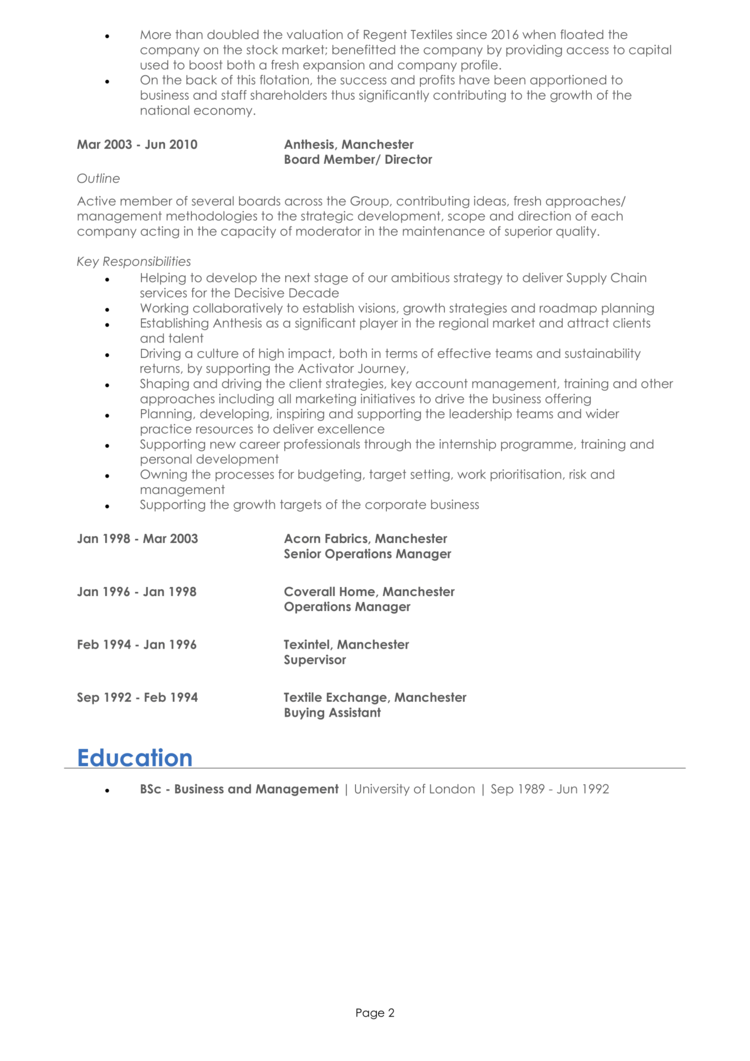 Consultant


Why do these executive CV templates work?
Having recruited for many executive roles in the past, I've seen a lot of senior level CVs, and this is why I think this layout works so well.
The simple CV format and structure
When you're applying for senior roles, the hiring managers and recruiters you are dealing with have very little time, and short attention spans – so you need to ensure you get your message across quickly.
For this reason, you must make your CV easy to read and navigate. This is crucial.
Using a simple Microsoft Word (Or Google Docs) format with a crisp font and colour scheme is the best way to do this – so, please don't over-complicate things by throwing in elaborate design features, photos, logos or skills graphs… All they do is clutter the page and distract from the important content
You should also break the text up as much as possible, by using clearly divided sections, bold heading, bullet points, and concise sentences – nobody wants to read big daunting paragraphs.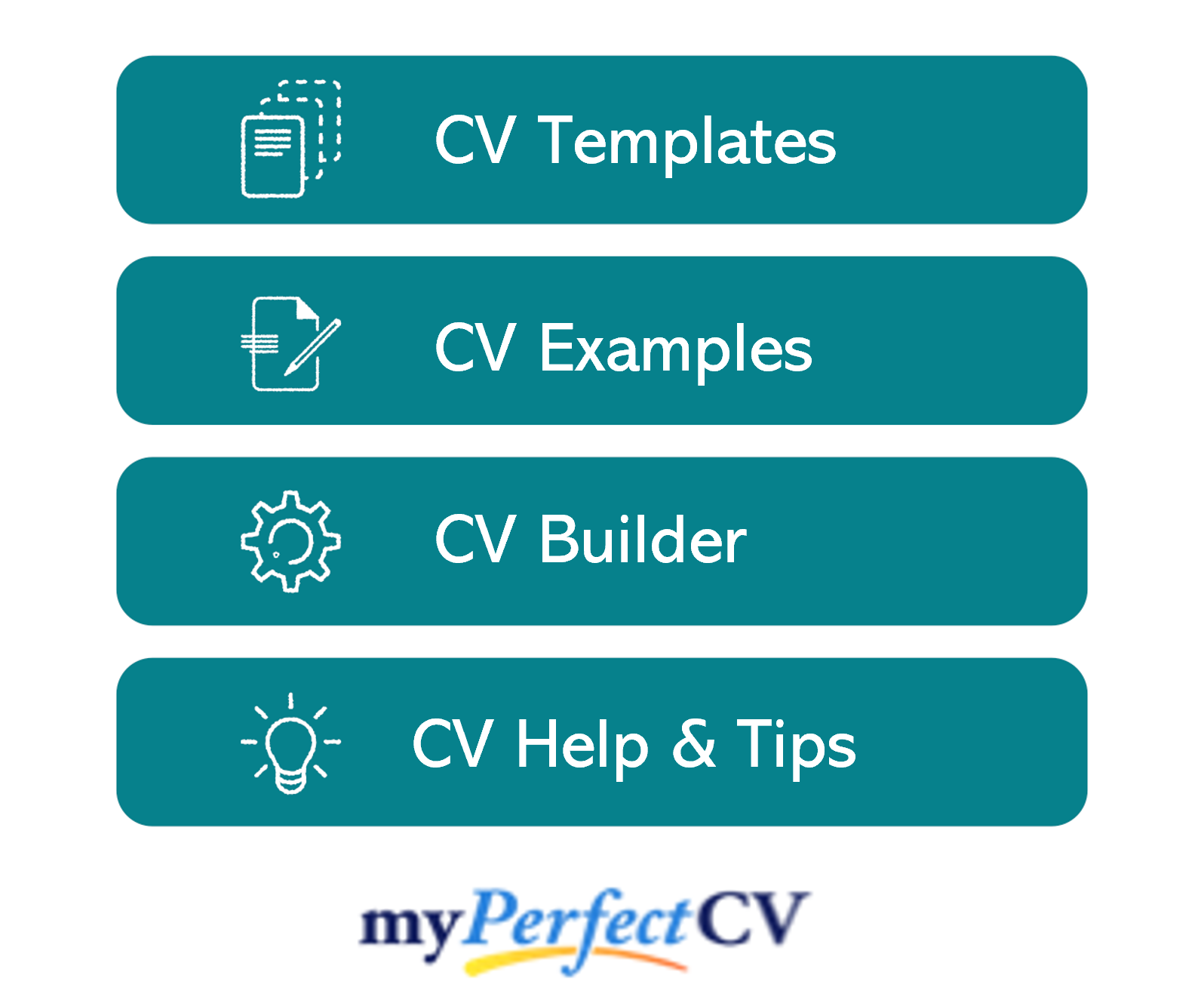 The length
Again, due to the attention spans of recruiters and hiring managers, you need to keep the CV short and sweet – 2 pages is enough to tell your story without boring people
The profile
When you're trying to grab the attention of senior hiring managers, you need to hook them as soon as they open the CV – because if you don't, they will probably just close your CV down and get back to dealing with the hundreds of other issues they have on their plate.
To grab their attention, your CV must be headed with a punchy profile that summarises your offerings as a candidate, including high level factors such as:
Your field specialism – e.g. programme management, finance, business leadership
Level you work at – e.g. leading multi-million pound projects, Managing global teams
Results you deliver – e.g. Generating revenue, reducing costs, growing market share
Subject expertise – e.g. building regulations, technology specialisms, legal knowledge
Relevant qualifications – not always applicable at executive level, but if you have any qualifications that are vital in your field, they need to be mentioned in the profile
Quick tip: If you worry that your spelling and grammar might not be correct, try using our partner's CV builder to eliminate the risk of making mistakes.
You don't need to add your motivations for job seeking in your profile (or anywhere in your CV) because you will generally include that in your cover letter.

The core skills section
An excellent way to ensure you catch the eye of a busy recruiter or manager when your CV is opened, is by including a core skills section.
This bullet pointed round-up of your most in demand skills and knowledge, should reflect your target employers' candidate requirements, so that the key terms jump off the page and can't be missed.
The end result is that readers are instantly seeing a number of key terms that they are searching for, so subconsciously they will view you as good match within seconds.
It's also very easy to edit when you need to tailor the CV for different roles.
The role descriptions
When you're applying for executive positions, you current (or most recent) role will likely come under the most scrutiny.
So, when writing your CV, your role descriptions need to be well structured and written.
Firstly, you have to facilitate for an initial skim read of the CV where readers will be looking to pick out a few key points before committing to a full read – then you need to showcase your skills and impact.
Using this role structure below makes it a breeze for people to read and digest the information within it.

The role outline
To give recruiters context you should write an introductory line or two that summarises who you work for, where you sit within the business, and what the overall goal of your role is.
Something like,
"CEO leading EMEA region for international banking transactions, tasked with overseeing 3 multi-million-pound transformation programmes and continued growth of service sales"
The responsibilities
To showcase your ability to apply your extensive experience and knowledge to generate results, use short concise bullet points to detail your most important duties and demonstrate how they impact the wider success of the business
For example,
Managed and reported the budget (£5m) setting process for 2015/16 and return to NTDA.
Developed collaborative relationships with all stakeholders – Execs/Non-Execs, NTDA, PWC, EY and internal staff to aid information gathering process and buy-in
Your achievements
At executive level, you're not just there to make up the numbers. You need to prove to employers that your presence makes a big difference for the firms you work for.
To do this, you need to show what you've achieved in previous roles, and prove the impact you've made on the business, or perhaps for clients, stakeholders etc.
The best way to do this, is by including some impressive key achievements that highlight some big results that you've generated through your work
E.g.
Developed 8 assessment centres, managed the consultancy period and made a number of redundancies and hires for vacant positions, saving circa £200k annually
Renegotiated key staff supplier contracts, reding staffing bill by £30k per month (15% saving)
Don't forget to quantity those achievements
Where possible, you must add some facts and figures to your achievements to quantify them and give recruiters some scale.
If you're expecting to be paid a high salary, you have to show employers what sort of return they will get on their investment, and including numbers in your CV will give them a clear picture of this.
Listing and ordering your roles
As a senior candidate, recruiters and employers will mainly be interested in your recent jobs, in the range of the last 1 to 5 years – because that is generally the best way for them to gauge your current capabilities.
So, put plenty of detail in your current role, and reduce the size of the roles as you work down the CV.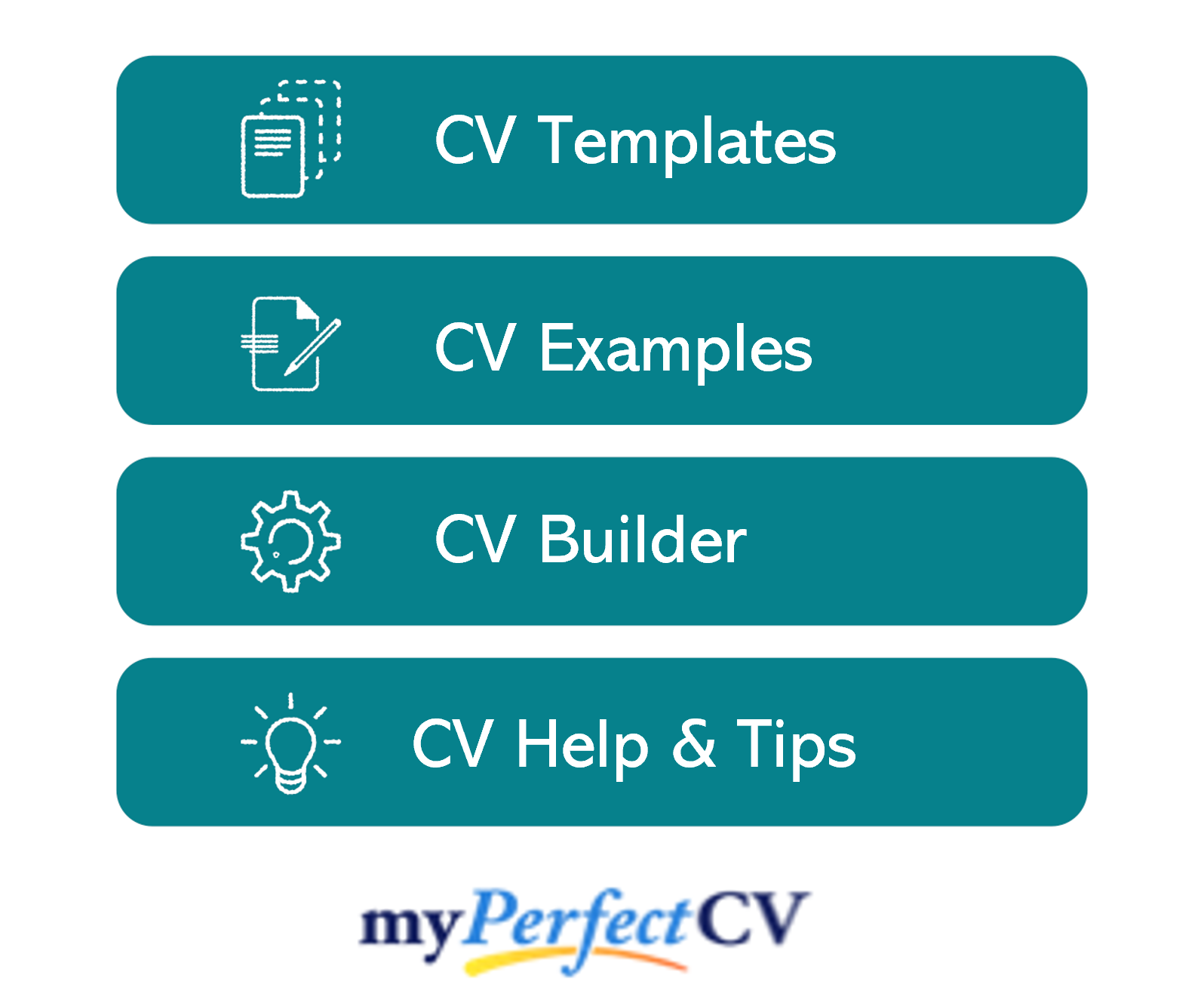 Do you need to include all of your previous roles?
The short answer is no
At this stage in your career, recruiters aren't going to be interested in your paper round you did when you were 16 – so there's no need to go that far back.
However, I think it's good to show your progression and the path that's led to you being the expert in your field – so it's worth trying to add as many relevant roles as you can.
To stick to the 2 page limit, you can add old roles as a simple one line summary, or even batch a few up into a summary like:
"1996 – 2001: Various roles within Forex trading"
Qualifications
Round the CV up with your qualifications, but only include the most relevant ones such as mandatory industry standards or degrees – there's no need or space to list all of your school grades etc.
Hobbies and interests?
Hobbies and interests never usually have any effect on hiring decisions at executive level, so there's no need to mention the fact you like to "socialise with friends" or "curl up with a good book"
However, if you have interests that are highly related to your industry, such as speaking at events or contributing to blogs, websites etc. then this could give the CV a boost.
If you are going to include hobbies, put them right at the bottom of the CV and don't use up too much space.
Top executive CV skills
Every executive role will require a unique set of skills, but some skills are likely to require an appearance in every exec CV.
Senior leadership – The ability to lead large numbers of employees from the highest level of the business, ensuring that plans are correctly implemented from board level, to every employee.
C-suite comms – Communicating with the most senior people in the business, persuading and negotiating to achieve desired outcomes.
Industry expertise – Executives will need to have an in-depth understanding of the industry the operate in, including processes, regulations, contacts, competitors and more.
Strategy – Developing long term strategic plans for an organisation, that are ambitious, yet achievable and sustainable.
Team building – The ability to place the right people, with the required skills together, and build teams who will carry out large tasks effectively.
Writing your own executive CV
Writing your CV is always a challenging task – even more so when you have years of experience and are applying for some of the top jobs in your industry.
But if you focus on creating a pleasant reading experience, and showcasing your relevant skills and results, you should be able to creative an effective CV quite easily.
Once you've perfected the CV, make good use of LinkedIn and speculative applications to approach employers directly – because lots of senior roles never even get advertised.
Good luck with your job search.