Whether you're looking for a role which will fit alongside your studies, or you are looking to ease back into work after a break, finding a part-time job requires a strong CV.
Competition for part-time roles can be tough, but a well-written CV is sure to help you stand out from the crowd.
So, I've put together this part-time job CV guide (including 4 CV examples) which will help you create an effective CV and land those all-important interviews.
Contents
CV for part-time job examples

Structuring and formatting your CV
Writing your CV profile
Detailing work experience
Your education
Skills required for your part-time job CV

CV for part-time retail job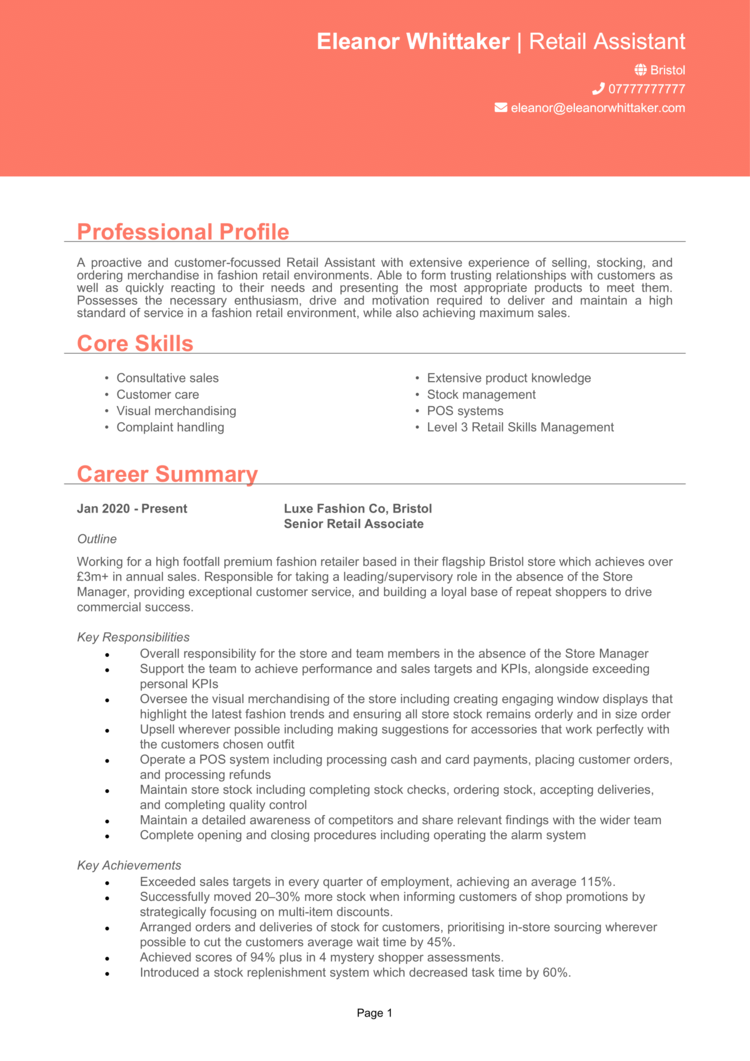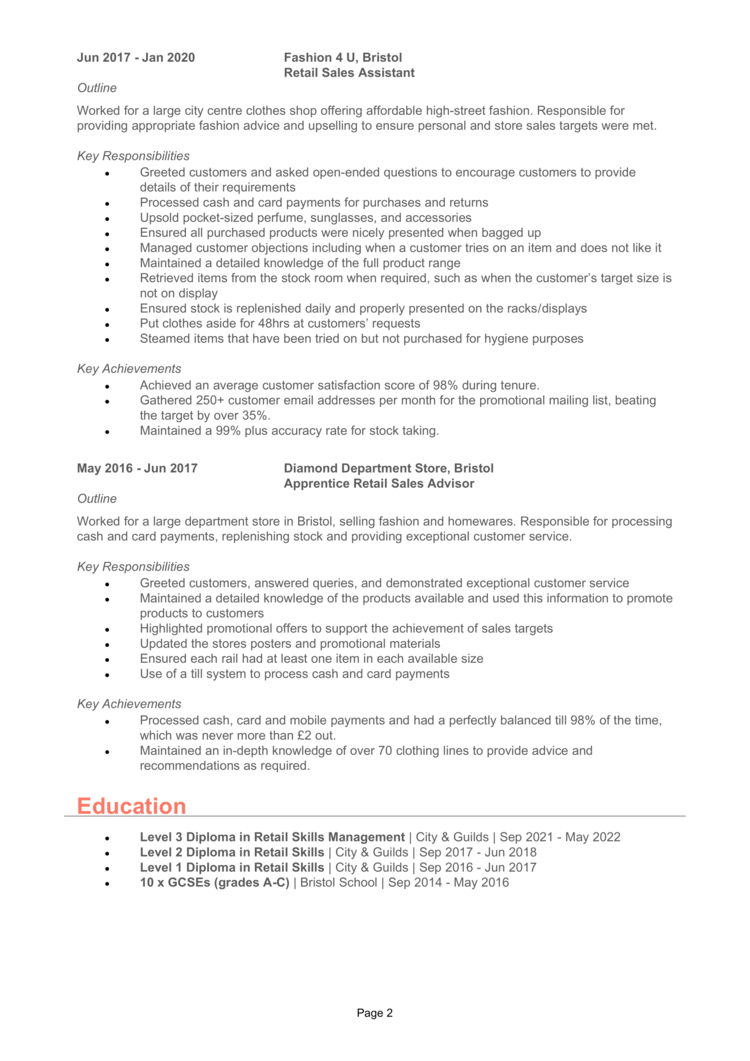 Student CV for part-time job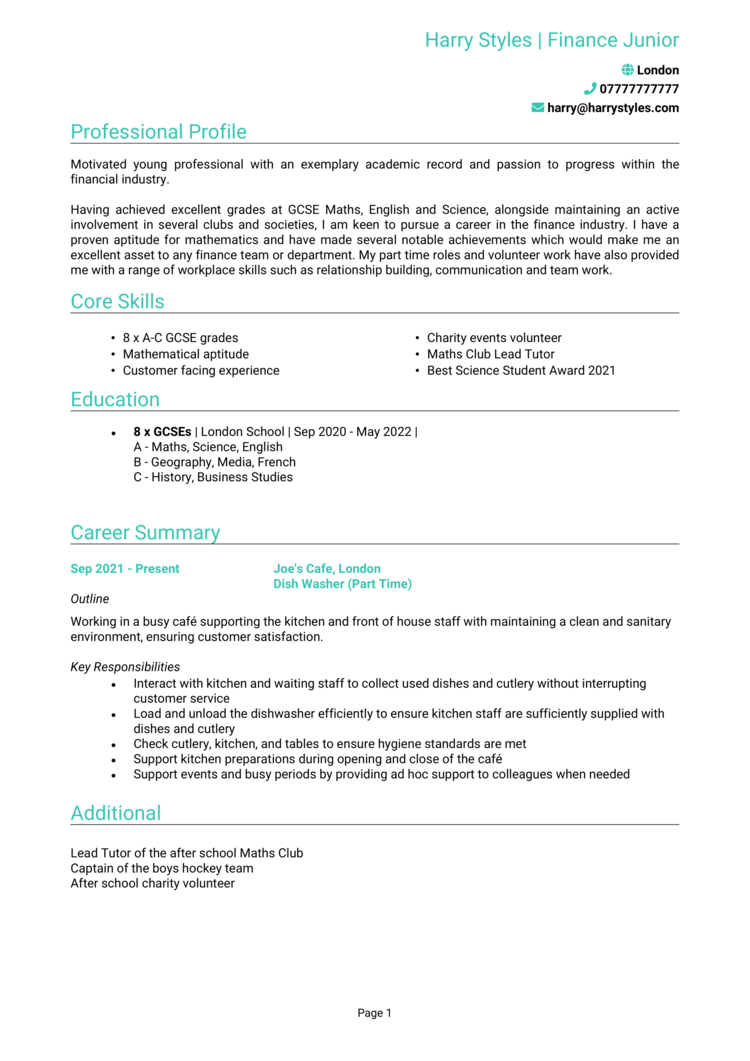 Part time high school CV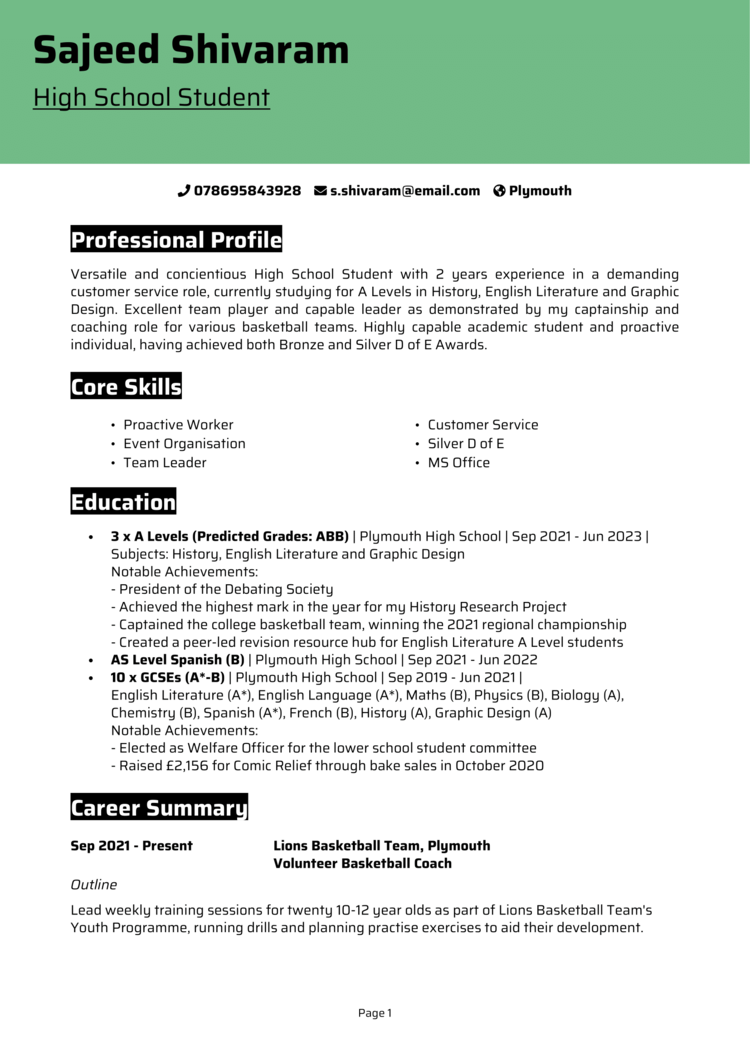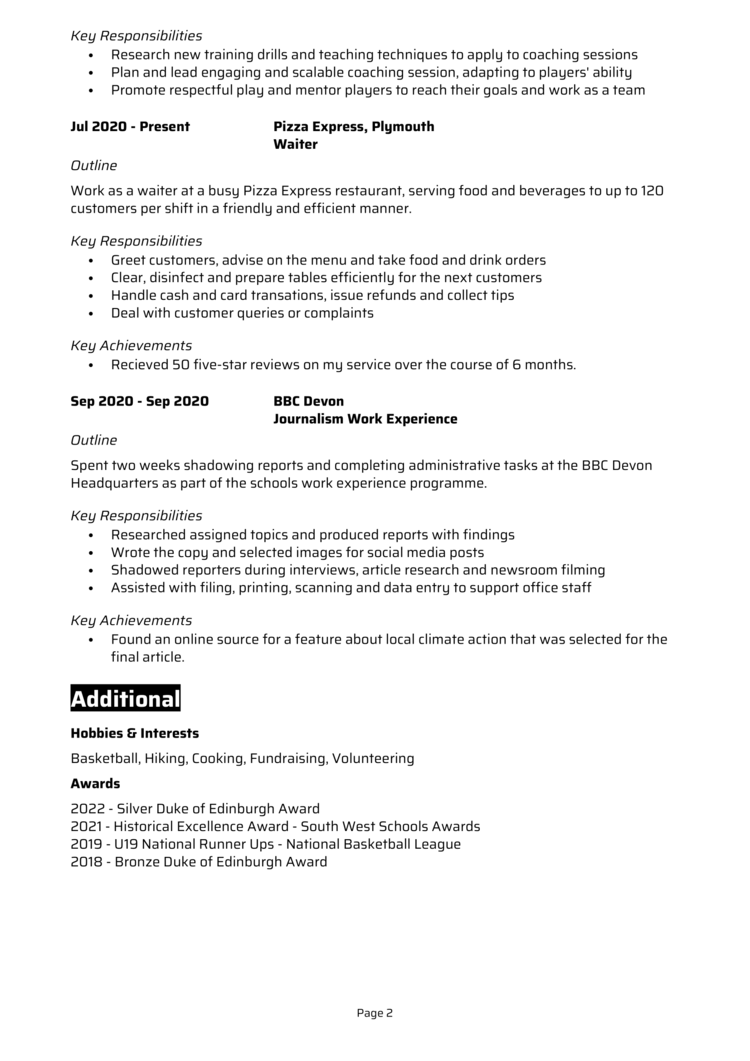 Retail job no experience CV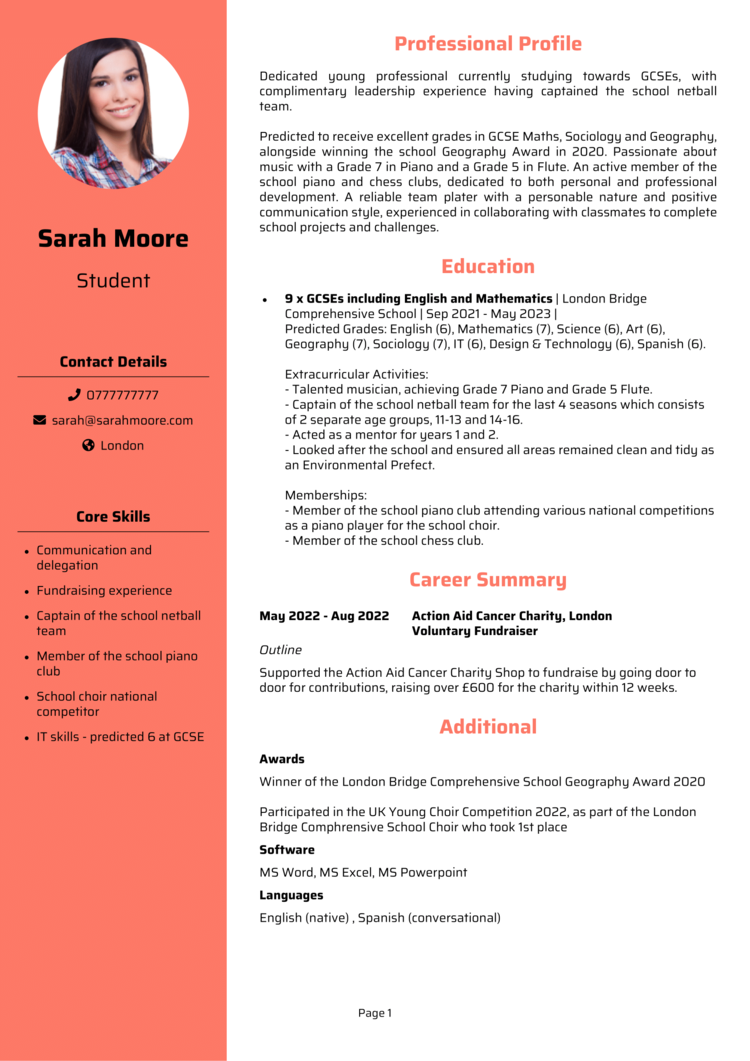 The part-time job CV examples above will give you a good idea of what your finished CV should look like. It pinpoints the candidate's transferable skills and competencies from various roles and is structured in a way which looks professional and organised.
Part-time job CV structure & format
Writing a CV can feel like a daunting task, but working to the structure below will help you to get ideas flowing.
Paired with a few formatting tricks, using this structure will ensure that recruiters can easily find the information they're looking for.
Quick tip: A poorly written CV will fail to impress recruiters and employers. Use our partner's CV builder to create a winning CV in minutes with professional templates and pre-written content for every industry.
Formatting Tips
Ideally, your CV shouldn't be shorter than 1 side of A4 paper or longer than 2 sides of A4 paper.
You should aim to make your CV as easy to read as possible, so use bullet point, bold text, headings and lists to break information up wherever you can.
It's best to keep it simple, so avoid using fancy colours and fonts. Arial, Calibri or Verdana in black, size 12, is ideal.
Don't add a profile photo to your CV – it's actually a huge turn-off to most recruiters.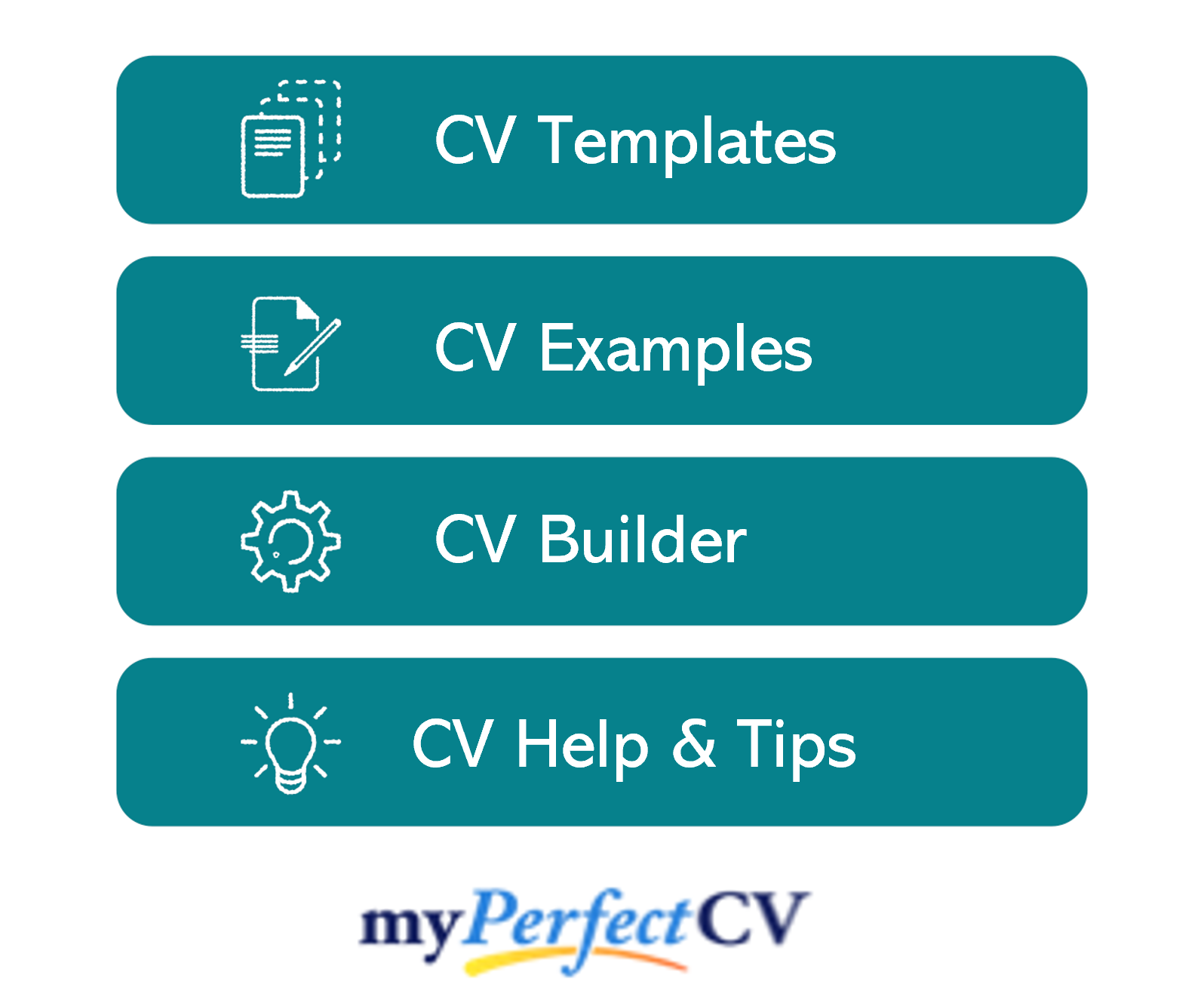 Structuring your CV
Break up your CV into the following sections:
Contact details – These should be the very first thing you write.
Profile – A short and snappy summary of your career experience, skills and qualifications.
Work experience / Career history – List your previous roles, focusing on those which are relevant to the job you're applying to.
Education – List your qualifications, including the date of completion.
Interest and hobbies – An optional section to share any hobbies or interests which will help you to stand out.
As we move through the guide, I'll tell you exactly what you need to include in each section.
CV Contact Details
Recruiters may want to contact you for an interview, so note down your contact details at the very top of the first page.
Here's what you should include:
Name
Mobile number
Email address – Make sure it's professional. If you need to, make a new one just for your job applications.
Location – You don't need to list your full address. Simply list your town or city, such as 'Kent' or 'Chester'.
You don't need to include your date of birth, gender or a photo, either.

Part-time job CV Profile
Next, you need to write a CV profile, which is a short and punchy summary of your education, experience and skills.
As part-time jobs often receive hundreds of applications, you should use this section to draw recruiters in and entice them to read your whole CV.
Think of this as your personal sales pitch, in which you've got 5-10 lines to convince the reader that you'd make a great addition to the team.
Tips to consider when creating your profile:
You need to prove that you'd be capable of doing the job, so read back over the advertisement and try to match the requirements as closely as you can. For example, if the employer is looking for candidates with great customer service skills, mention any customer service experience you have at the beginning of your profile.
Avoid cliché phrases like 'great team player' or 'good communicator' – they bore recruiters and don't actually prove anything about you.
If you're a student or graduate without much work experience, draw upon transferable skills gained from university, extracurricular activities or summer jobs, especially those which are relevant to the advertised role.
If you've taken a career break or have been made redundant, there's no need to explain this in your personal profile. Focus on your positives, such as skills and experience gained from voluntary work, freelance work, online work or your last employed role. Address the gap in your cover letter instead.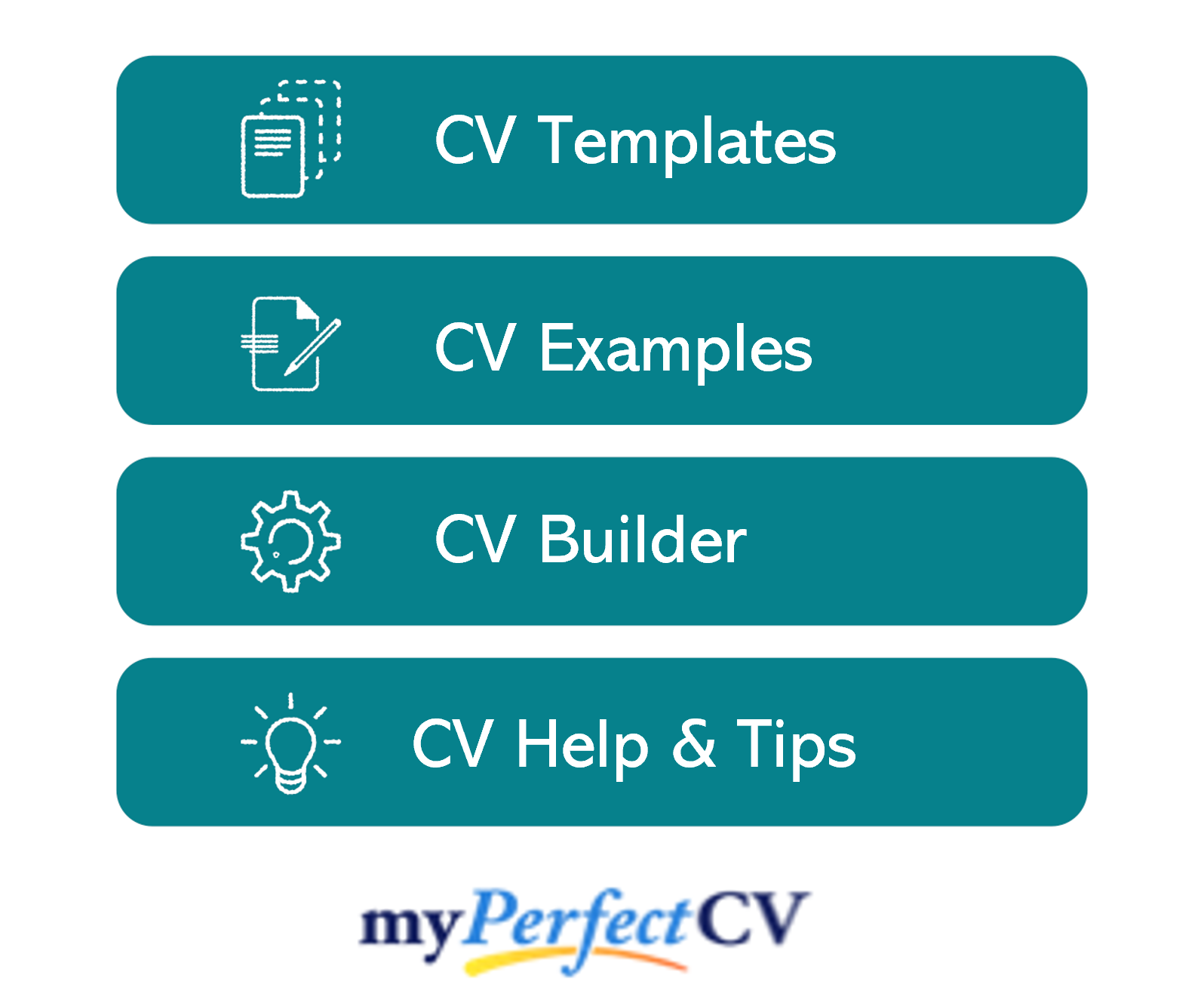 What to include in your part-time job CV profile?
Previous work experience – Whether it's part-time jobs, internships, voluntary positions or freelance work, give a summarised overview of your work experience so far.
Level of experience – If you've had several years of experience in a certain industry, such as having worked for 4 years as a waitress, make sure to shout about it!
Qualifications – If you hold any qualifications related to the role you're applying for, you should mention them. If not, it's still good to mention your highest qualifications, such as GCSE's, A-Levels or a degree. Vocational qualifications, such as a first-aid certificate or short-course, can also be included if they'd be beneficial to the job.
Relevant skills – Think about the relevant skills that make you the ideal candidate for the role. Focus on your hard skills, such as IT knowledge, customer service skills or writing. You can also include soft skills, such as interpersonal skills or working well as team, but do try to back them up with a brief example of a time you used them.
Core skills section
Next, you need to create a punchy list of your skills, which will give recruiters a quick snapshot of your capabilities.
In the job description, the employer will probably have mentioned what skills they're looking for. These are the ones you should try to match in your core skills section.
Struggling to think of skills to include? Take a step back from your CV for a moment and make a rough list.
Try your best to find transferable skills from extracurricular activities, hobbies, voluntary and charity work, freelance or remote work and previous employment – you've probably got more than you think!
Then, match the skills from your list to those which are relevant to the job you're applying for and use these in your core skills section.

Work experience/Career history
Now, you'll record your work experience so far. Start with your most recent role and work backwards.
If you have a significant gap since your last role, note down the dates and a brief explanation. Taking time off work to bring up your children or to look after a sick family member is more than acceptable, but it's always best to address it. You can use your cover letter to explain further if you need to.
Again, do remember that voluntary and charity work, internships, school work experience and freelance work can be included here, too.
Structuring your roles
Keep your CV looking professional and organised by working to the role structure below.
This will help busy recruiters navigate through your experience with ease.
Outline
Start with a brief summary of the role you carried out and what the overall purpose of your job was.
E.g.
"Working as a server in a busy city centre cafe, taking orders, making drinks and serving food, with a focus on providing an excellent customer experience."
Key responsibilities
Next, use bullet points to detail your key duties and responsibilities within the role.
E.g.
Taking orders from customers and serving a range of food and drinks.
Communicating with the chef and kitchen staff to make sure special customer requests are met and exceeded.
Maintaining bar stock levels and ordering new supplies as necessary.
Key achievements
If you can, finish up with 1-3 impressive achievements made in the role. This will add that 'wow-factor' and convince recruiters that you'd be a great addition to the team.
E.g.
Introduced food promotion strategy to decrease wastage, saving around £7,000 per annum for the business.
Built strong relationships with customers, providing great customer service, which helped to increase returning customers by 30%.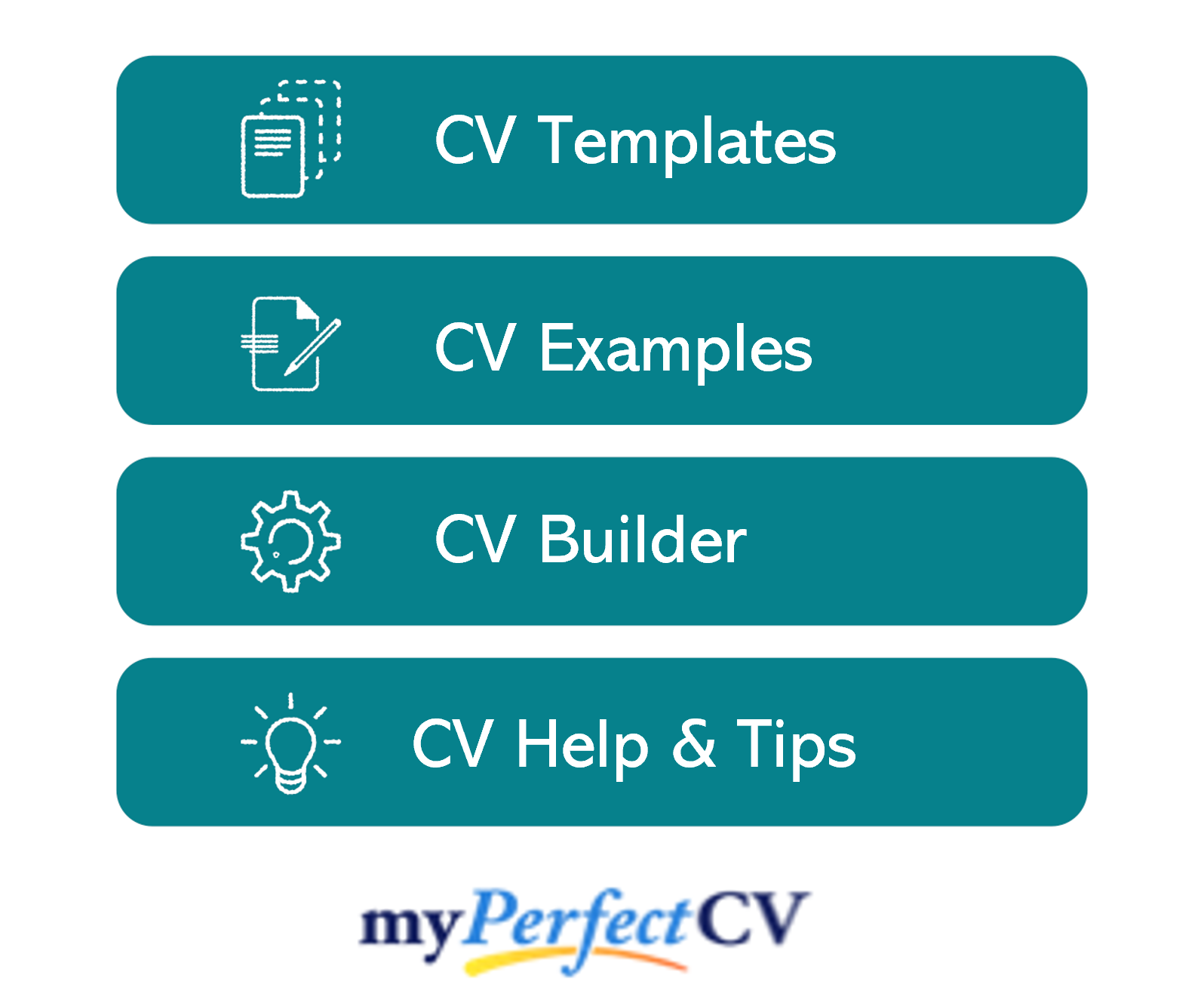 Education
At the bottom of your CV, you'll list your qualifications and certifications.
Begin with your highest qualification and work backwards, noting down the name of the school/college/university, as well as the year you completed the course.
If you have any vocational qualifications or have undertaken training courses (such as a first aid course) which are relevant to the job you're applying for, add these in. Should the role require a driving license, it's handy to note this down too, assuming you have one.
Students can add further detail to this section, detailing information about modules and assignments which are relevant to the target role.
Hobbies and interests
While this section is optional, you can use it to add depth to your CV, especially if you lack work experience.
But do think twice about the hobbies you include. Generic hobbies like reading or walking won't impress employers, as pretty much everyone has them!
However, hobbies which require skill and commitment, such as being part of a sports team, having a creative pursuit or playing an instrument, can help you stand out from the crowd.
Essential skills for your part-time job CV
Customer service – The ability to effectively deal with customers and provide a high level of customer service is pertinent to the majority of part-time roles. If you can, incorporate examples and results throughout your CV.
Complaint handling – Complaints are part and parcel of any service role, so it's important to display that you're able to handle them efficiently and leave the customer with a positive impression of the business.
Communication – No matter what the role is, you're highly likely to be communicating with colleagues, customers and clients, meaning it's vital to prove you've got solid communication skills.
Time management – All employers want to hire people who are able to work efficiently, prioritise their time appropriately and make sure things get done, so bring in a few examples of your time management experience where appropriate – especially if you are working in the gig economy.
IT – Nowadays, technology is present in the majority of workplaces. If you know your way around a computer, even if it's just Microsoft Office, it's a valuable addition to your CV.
Industry knowledge – If you hold specific skills or knowledge related to the job you're applying for, make sure to include them in your CV. For example, a bartender may be skilled in mixology, while a kitchen assistant may be knowledgeable about food preparation and safety.
Writing your part-time job CV
Now that you've worked your way through the guide, you should be left with a professional-looking, well-structured CV which proves you'd be an asset to any team.
But before you hit that send button, make sure to triple-check your CV for spelling, grammar or formatting errors. If you're unsure, you could always ask a trusted friend or family member to give you a second opinion.
Remember to tweak your CV for each part-time job you apply for, making sure it matches the requirements as closely as possible.
Good luck with your job search!