If you have experience of cleaning and a knack for leading a team, a job as a cleaning supervisor could be a good fit.
But in order to bag yourself a new role, you'll need to submit a punchy and powerful CV.
If you're not quite sure what to include, or how to format and structure it in a professional way, I've got you covered.
This guide includes an example cleaning supervisor CV and will teach you exactly how to put forward an interview-winning application.
Guide contents
Cleaning supervisor CV example
Structuring and formatting your CV
Writing your CV profile
Detailing work experience
Your education
Skills required for your cleaning supervisor CV

Cleaning supervisor CV example


Not sure what an effective CV should look like? The CV example above demonstrates how to set out your information in a professional and easy-to-read way. You should be aiming for this standard yourself, so it can be helpful to refer back to this example whilst writing your own CV.
Cleaning supervisor CV structure & format
Your CV is the very first impression you'll make on a potential employer.
A disorganised, cluttered and barely readable CV could seriously decrease your chances of landing interviews, so it's essential to make sure yours is slick, professional and easy to navigate.
You can do this by employing a clear structure and formatting your content with some savvy formatting techniques.
Check them out below:
Formatting Tips
Length: Whether you've got one year or three decades of experience, your CV should never be more than two sides of A4. Recruiters are busy people who're often juggling numerous roles and tasks, so they don't have time to read lengthy applications. If you're a recent graduate or don't have much industry experience, one side of A4 is fine.
Readability: Recruiters appreciate CVs that they can quickly scan through without trouble. Ensure yours makes the cut by formatting your headings for attention (bold or coloured fonts should do the trick) and breaking up long paragraphs into smaller chunks or short, snappy bullet points.
Design: Your CV needs to look professional, sleek and easy to read. A subtle colour palette, clear font and simple design are generally best for this, as fancy designs are often harder to navigate.
Avoid: If your CV has photos, images or profile pictures, hit the delete button. They're not needed and won't add any value to your candidacy.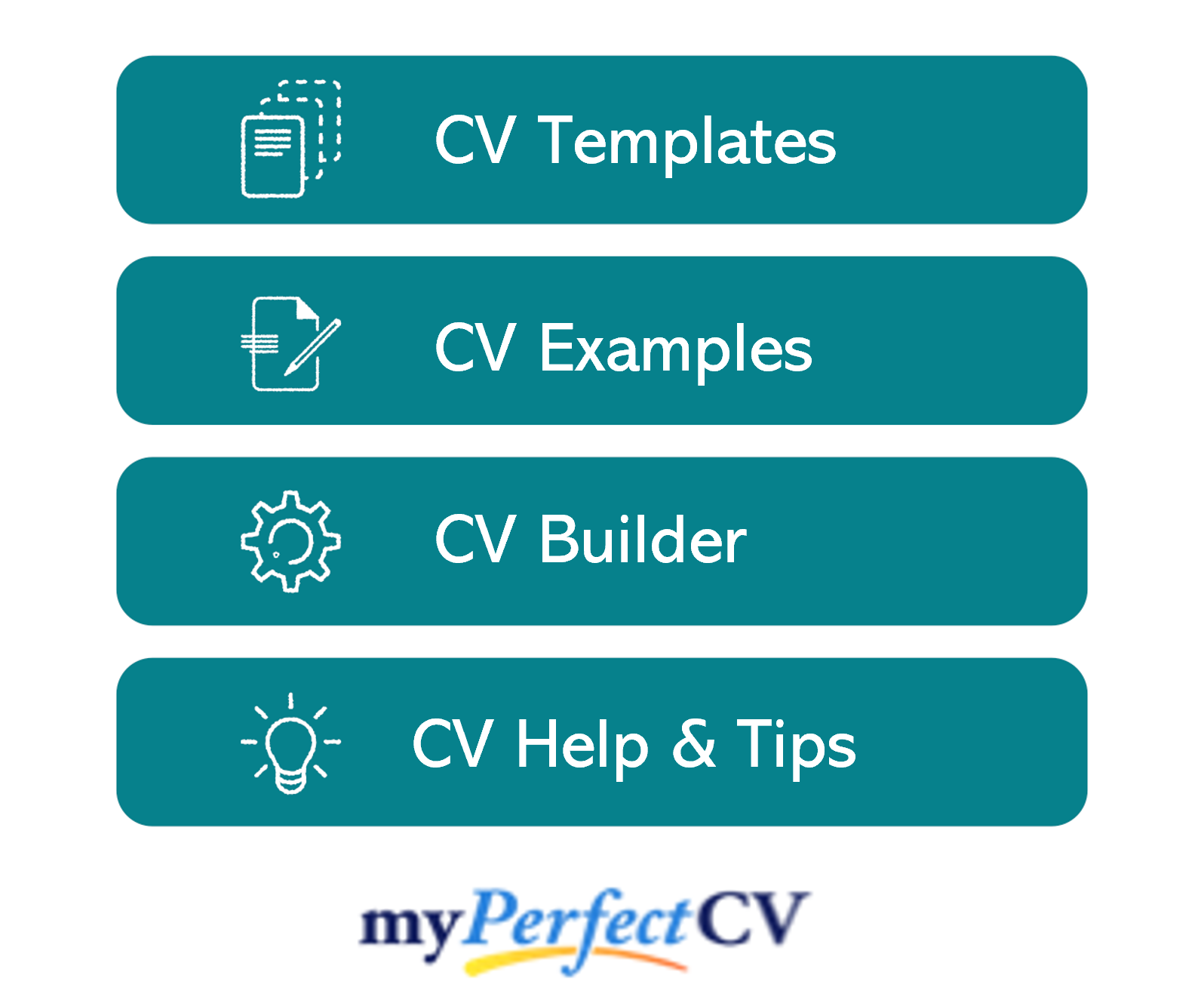 Structuring your CV
Work to the simple but effective CV structure below:
Name and contact details – Pop them at the top of your CV, so it's easy for recruiters to contact you.
CV profile – Write a snappy overview of what makes you a good fit for the role; discussing your key experience, skills and accomplishments.
Core skills section – Add a short but snappy list of your relevant skills and knowledge.
Work experience – A list of your relevant work experience, starting with your current role.
Education – A summary of your relevant qualifications and professional/vocational training.
Hobbies and interests – An optional section, which you could use to write a short description of any relevant hobbies or interests.
Next up, I'll go through what you should include in each CV section in more depth.
CV Contact Details
Start off your CV with a basic list of your contact details.
Here's what you should include:
Mobile number
Email address – It's often helpful to make a new email address, specifically for your job applications.
Location – Share your town or city; there's no need for a full address.
Quick tip: Delete excessive details, such as your date of birth or marital status. Recruiters don't need to know this much about you, so it's best to save the space for your other CV sections.
Cleaning supervisor CV Profile
Your CV profile (also known as a personal statement) is basically a short introductory paragraph, which summarises your key selling points and highlights why you'd make a good hire.
So, write a well-rounded summary of what you do, what your key skills are, and what relevant experience you have.
It needs to be short, snappy and punchy and, ultimately, hook the reader in and convince them to read the rest of your application.
Tips to consider when creating your profile:
Avoid clichés: "Determined leader who always gives their all" might seem like a good way to fill up your CV profile, but generic phrases like this won't land you an interview. Recruiters hear them time and time again and have no real reason to believe them. Instead, pack your profile with your hard skills and facts instead.
Keep it short: Recruiters have piles of CVs to read through and limited time to dedicate to each, so it pays to showcase your abilities in as few words as possible, in order to quickly draw them into the rest of your application. A few short lines makes for the perfect profile length.


Tailor it to the role: Before writing your CV, make sure to do some research. Figure out exactly what your desired employers are looking for and make sure that you are making those requirements prominent in your CV profile and throughout.


Ditch objectives: Avoid discussing your career goals in your CV profile. If you think they'll benefit your application, briefly mention them in your cover letter instead.
What to include in your cleaning supervisor CV profile?
Cleaning experience – Give a summary of any cleaning experience you have. You could mention the types of companies you've worked for (cleaning agencies, hotels, schools etc…) and the types of properties you have experience cleaning. You should also refer your level of experience, ideally in years.
Leadership + managerial skills – You'll be in charge of a small team, so employers want to know you've got what it takes to motivate and lead your team to success. Refer to any experience or skills you've gained in this area, such as training a member of staff, supervising work, delegating tasks, organising rotas etc.
Qualifications – If you do have any relevant qualifications or training, such as health and safety training, first aid or a cleaning certificate, mention them in your profile.
Achievements – Employers like to see the tangible value you can bring to their team, so if you have any impressive results or achievements to your name, highlight them. This might be winning an award, saving your company money or receiving great feedback.
Quick tip: Spelling and grammar errors might signal a lack of attention to detail to employers, which doesn't make for a great first impression. Use our partner's CV builder to add pre-written content from our team of recruitment experts.
Core skills section
Underneath your profile, create a core skills section.
It should be made up of 2-3 columns of bullet points of your relevant skills.
Before you do this, look over the job description and make a list of any specific skills, specialisms or knowledge required.
Then, make sure to use your findings on your list. This will paint you as the perfect match for the role.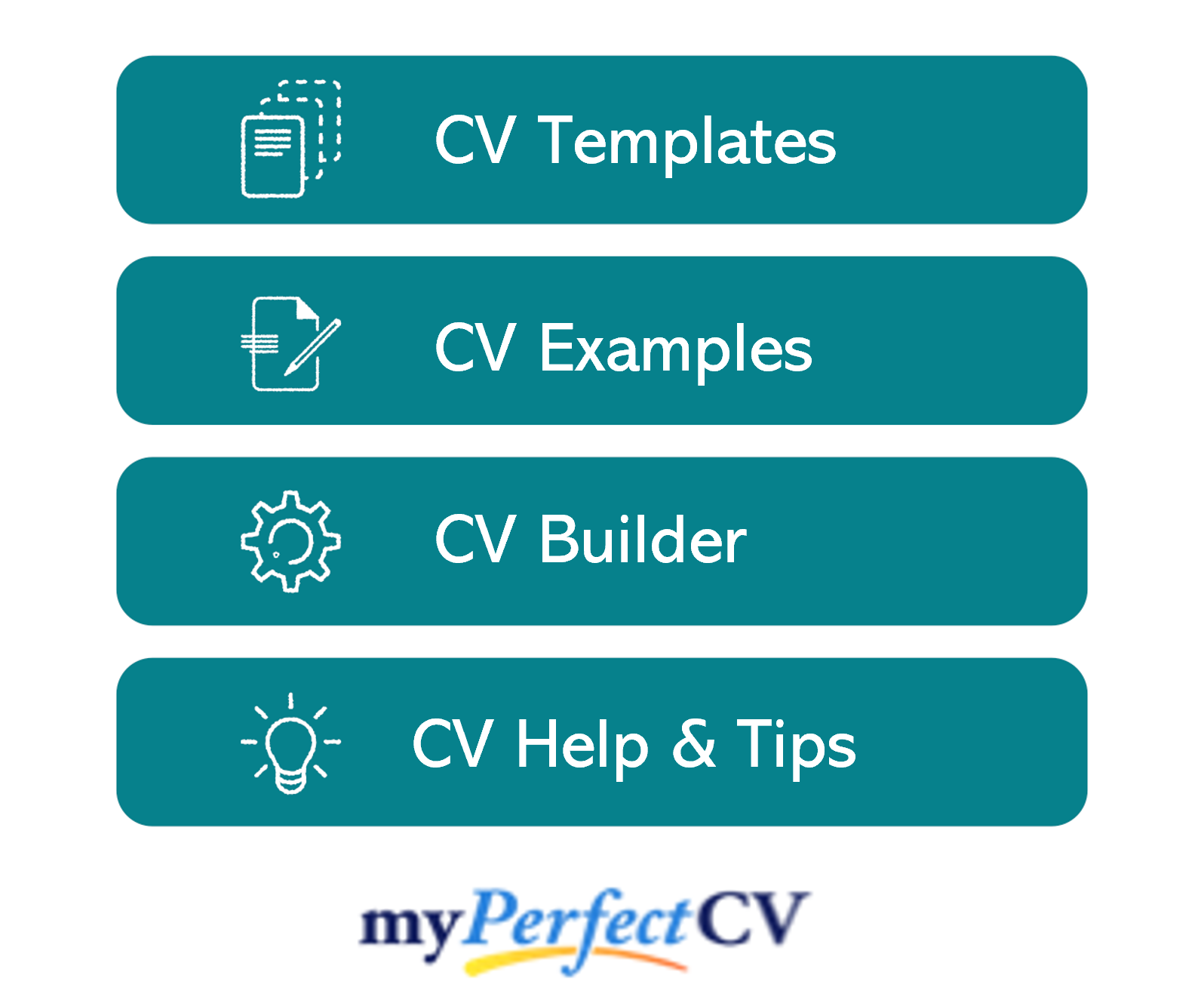 Work experience/Career history
By now, you'll have hooked the reader's attention and need to show them how you apply your skills and knowledge in the workplace.
So, starting with your most recent role and working backwards to your older roles, create a thorough summary of your career history to date.
If you've held several roles and are struggling for space, cut down the descriptions for your oldest jobs.
Structuring your roles
Whilst writing your CV, it's essential to look at it in the eyes of a recruiter.
If they're met with giant blocks of text which are impossible to navigate, they might skip onto the next CV.
Instead, make use of the 3-step structure, as shown below:
Outline
Begin with a summary of your role, detailing the type of company you worked for, what type of properties you cleaned, who you reported to and what size of team you were part of (or led).
E.g.
"Oversaw a team of 15 cleaners as part of a wider cleaning agency, providing cleaning services to a range of residential properties; reported to the company owner."
Key responsibilities
Next, write up a punchy list of your daily duties and responsibilities, using bullet points.
Wherever you can, point out how you put your hard skills and knowledge to use – especially skills which are applicable to your target role.
E.g.
Delivered effective training to new cleaners on the execution of safe cleaning procedures.
Ensured the high standard of cleanliness across properties by carrying out regular spot checks.
Managed rotas and designated tasks and workloads to ensure maximum efficiency.
Key achievements
Round up each role by listing 1-3 key achievements, accomplishments or results.
Wherever possible, quantify them using hard facts and figures, as this really helps to prove your value.
E.g.
Reduced cleaning costs by 30% by suggesting the use of locally produced cleaning products.
Decreased staff turnover by 25% by providing regular confidential one-on-one sessions to ensure employee wellbeing.
Education
In your education section, make any sector-specific qualifications or training a focal point.
As well as mentioning the name of the organisation, qualification titles and dates of study, you should showcase any particularly relevant modules, assignments or projects.
Additionally, if you have room, you can provide a brief overview of your academic background, such as A-Levels and GCSEs.
Interests and hobbies
The hobbies and interests CV section isn't mandatory, so don't worry if you're out of room by this point.
However, if you have an interesting hobby or interest that could support a recruiter's decision making, you might want to add them.
Be careful what you include though. Consider hobbies that exhibit skills that are required for roles as a cleaning supervisor, such as communication, teamwork or leadership.
But generic hobbies like 'watching TV' won't impress recruiters, so you're best off saving the space for other CV sections.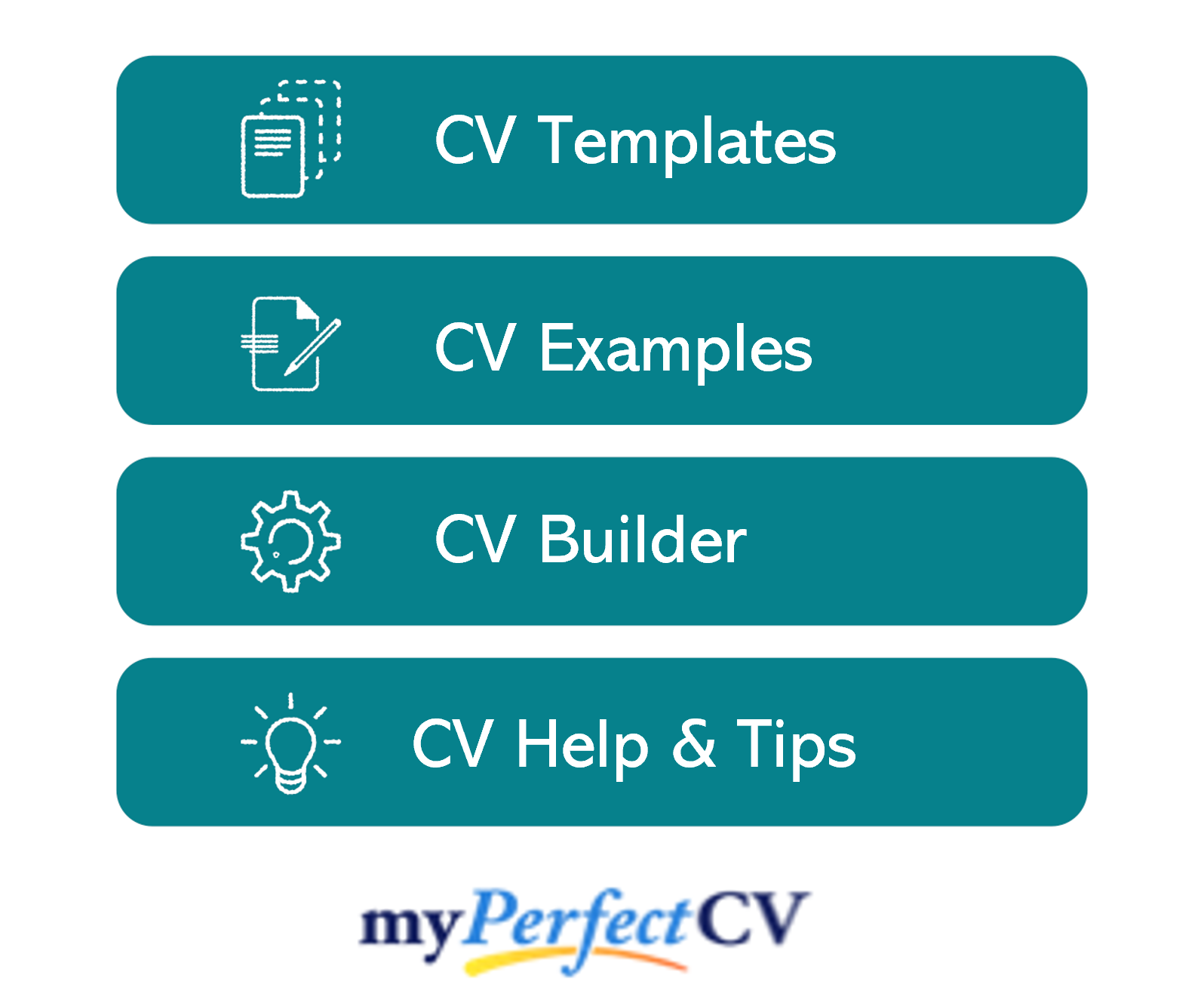 Essential skills for your cleaning supervisor CV
Leadership skills – As you'll be supervising a team, your CV should be packed with leadership and managerial skills such as controlling costs, planning, delegating, training, recruitment, motivating a team, setting and achieving team targets and conflict resolution etc.
Cleaning skills – It'll be on your hands to ensure staff are cleaning to the highest standards at all times. This means you need thorough cleaning knowledge and skills, in order to train new recruits and oversee their work. Fill your CV with tangible of examples of your cleaning skills, techniques and tools, as well as your experience using various pieces of cleaning equipment.
Health & safety – Part of your role will be to ensure that staff are aware of and complying with health and safety policies and procedures, so make sure any training or knowledge you hold is highlighted in your CV.
Customer service – You'll be working with various clients and customers and will need to make sure that a first-class service is being delivered at all times. So, make sure to showcase any customer service experience and skills gained in your previous roles, even if it wasn't in the cleaning sector.
Writing your cleaning supervisor CV
An interview-winning CV for a cleaning supervisor role needs to be both visually pleasing and packed with targeted content.
Whilst it needs to detail your experience, accomplishments and relevant skills, it also needs to be as clear and easy to read as possible.
Remember to research the role and review the job ad before applying, so you're able to match yourself up to the requirements.
If you follow these guidelines and keep motivated in your job search, you should land an interview in no time.
Best of luck with your next application!