For an exciting and rewarding role that allows you to fly high, a role in aviation requires a brilliant CV.
An aviation CV must balance the soft skills which are critical to all aviation roles, with outstanding levels of technical knowledge and experience.
In this guide we provide you with 2 examples of a good aviation CV, as well as bring you valuable insights into how to write an aviation CV that secures an interview.
Guide contents
Aviation CV example
Structuring and formatting your CV
Writing your CV profile
Detailing work experience
Your education
Skills required for your Aviation CV

Aviation CV example 1 – Pilot


Aviation CV example 2 – Cabin crew


Unsure of what your Aviation CV should look like?
Take a good look at the CV examples above (pilot and cabin crew) to get familiar with the structure, layout and format of a professional CV.
As you can see, it provides plenty of relevant information about the applicant but is still very easy to read, which will please busy recruiters.
Aviation CV structure & format
Your CV is the very first impression you'll make on a potential employer.
A disorganised, cluttered and barely readable CV could seriously decrease your chances of landing interviews, so it's essential to make sure yours is slick, professional and easy to navigate.
You can do this by employing a clear structure and formatting your content with some savvy formatting techniques – check them out below:
Formatting Tips
Length: Recruiters will be immediately put off by lengthy CVs – with hundreds of applications to read through, they simply don't have the time! Grabbing their attention with a short, snappy and highly relevant CV is far more likely to lead to success. Aim for two sides of A4 or less.
Readability: Make sure your CV is easy to read and looks professional by applying some simple formatting tricks. Bullet points are great for making large paragraphs more digestible, while formatting your headings with bold or coloured text will help the reader to find the information they need, with speed.
Design: The saying 'less is more' couldn't be more applicable to CVs. Readability is key, so avoid overly complicated designs and graphics. A subtle colour palette and easy-to-read font is all you need!
Avoid photos: It's tempting to add a profile photo or images to your CV, especially if you're struggling to fill up the page – but it's best avoided! They won't add any value to your application and, as are not a requirement the UK, so recruiters do not expect it, or want to see it.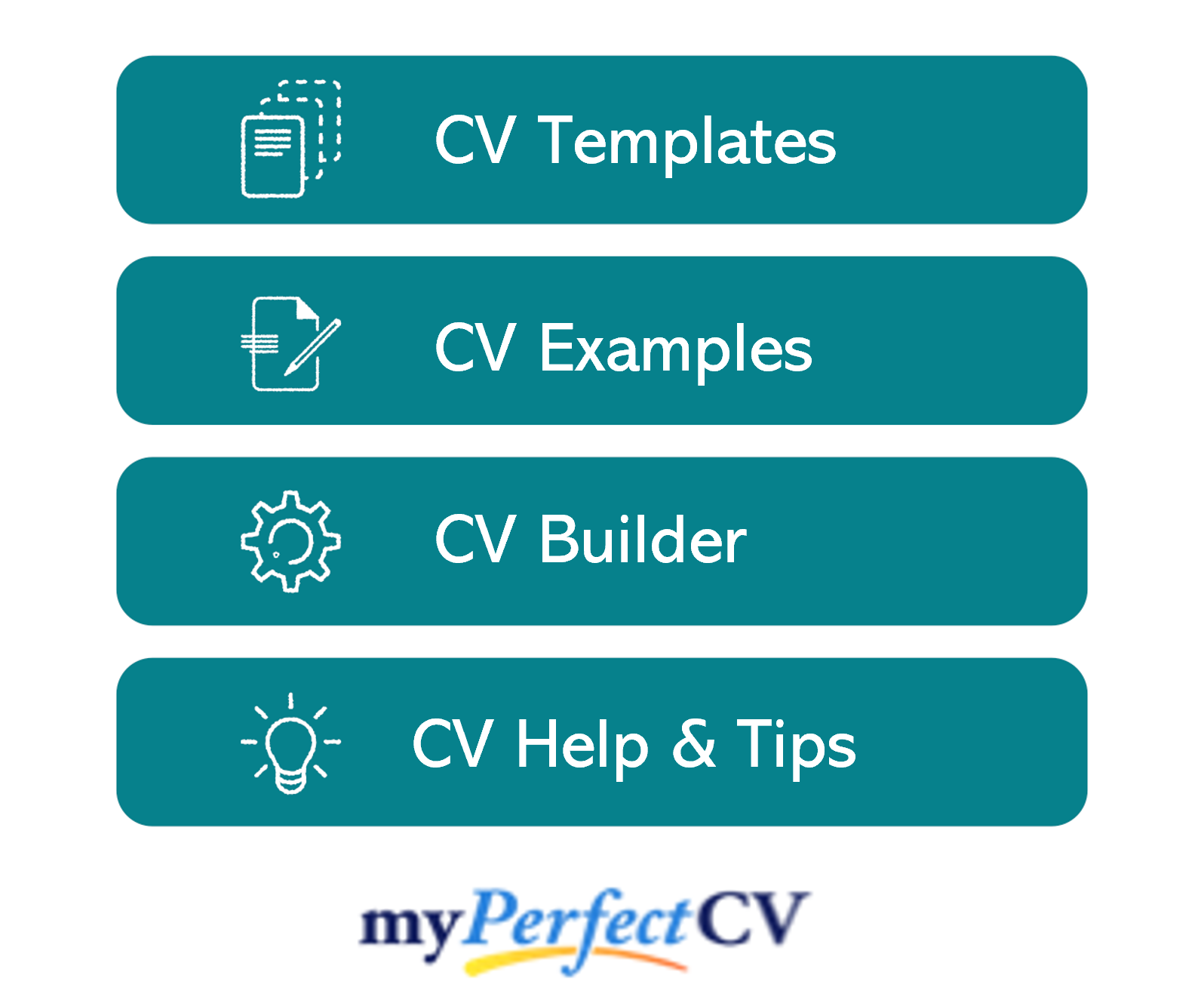 Structuring your CV
For easy reading, write your CV to the following CV structure:
Contact details – Make it easy for recruiters to get in touch with you by listing your contact details at the top of your CV.
Profile – A short and snappy summary of your experience and skills, showcasing what makes you a good fit for the position.
Work experience / career history – Note down all your work history, with your current position first, then working backwards.
Education – A short list of your academic background and professional/vocational qualifications.
Interest and hobbies – This is an optional section, which you can use to highlight any relevant hobbies or interests.
Now I'll guide you through exactly what you should include in each CV section.
CV Contact Details
Write your contact details in the top corner of your CV, so that they're easy to find but don't take up too much space.
You only need to list your basic details, such as:
Mobile number
Email address
Location – Don't list your full address. Your town or city, such as 'Norwich' or 'Coventry' is perfect.
LinkedIn profile or portfolio URL – Remember to update these before listing them on an application.
Aviation CV Profile
Recruiters and hiring managers are busy, so it's essential to catch their attention from the get-go.
A strong introductory profile (or personal statement, for junior candidates) at the top of the CV is the first thing they'll read, so it's a great chance to make an impression.
It should be a short but punchy summary of your key skills, relevant experience and accomplishments.
Ultimately, it should explain why you're a great fit for the role you're applying for and inspire recruiters to read the rest of your CV.
Tips for creating an impactful CV profile:
Keep it brief: It might be tempting to submit a page-long CV profile, but recruiters won't have the time to read it. To ensure every word gets read, it's best to include high-level information only; sticking to a length of 3-5 lines.
Tailor it: The biggest CV mistake? A generic, mass-produced document which is sent out to tens of employers. If you want to land an interview, you need to tailor your CV profile (and your application as a whole) to the specific roles you're applying for. So, before you start writing, remember to read over those job descriptions and make a list of the skills, knowledge and experience the employers are looking for.
Don't add an objective: If you want to discuss your career objectives, save them for your cover letter, rather than wasting valuable CV profile space.
Avoid cliches: Cheesy clichès and generic phrases won't impress recruiters, who read the same statements several times per day. Impress them with your skill-set, experience and accomplishments instead!
What to include in your Aviation CV profile?
Summary of experience: Recruiters will want to know what type of companies you've worked for, industries you have knowledge of, and the type of work you've carried out in the past, so give them a summary of this in your profile.
Relevant skills: Highlight your skills which are most relevant to Aviation jobs, to ensure that recruiters see your most in-demand skills as soon as they open your CV.
Essential qualifications: If you have any qualifications which are highly relevant to Aviation jobs, then highlight them in your profile so that employers do not miss them.
Quick tip: Remember to triple-check for spelling and grammar errors before hitting send. If you're unsure, try using our partner's CV builder for a quick and easy approach.
Core skills section
Underneath your profile, create a core skills section to make your most relevant skills jump off the page at readers.
It should be made up of 2-3 columns of bullet points of your relevant skills.
Before you do this, look over the job description and make a list of any specific skills, specialisms or knowledge required.
Then, make sure to use your findings in your list. This will paint you as the perfect match for the role.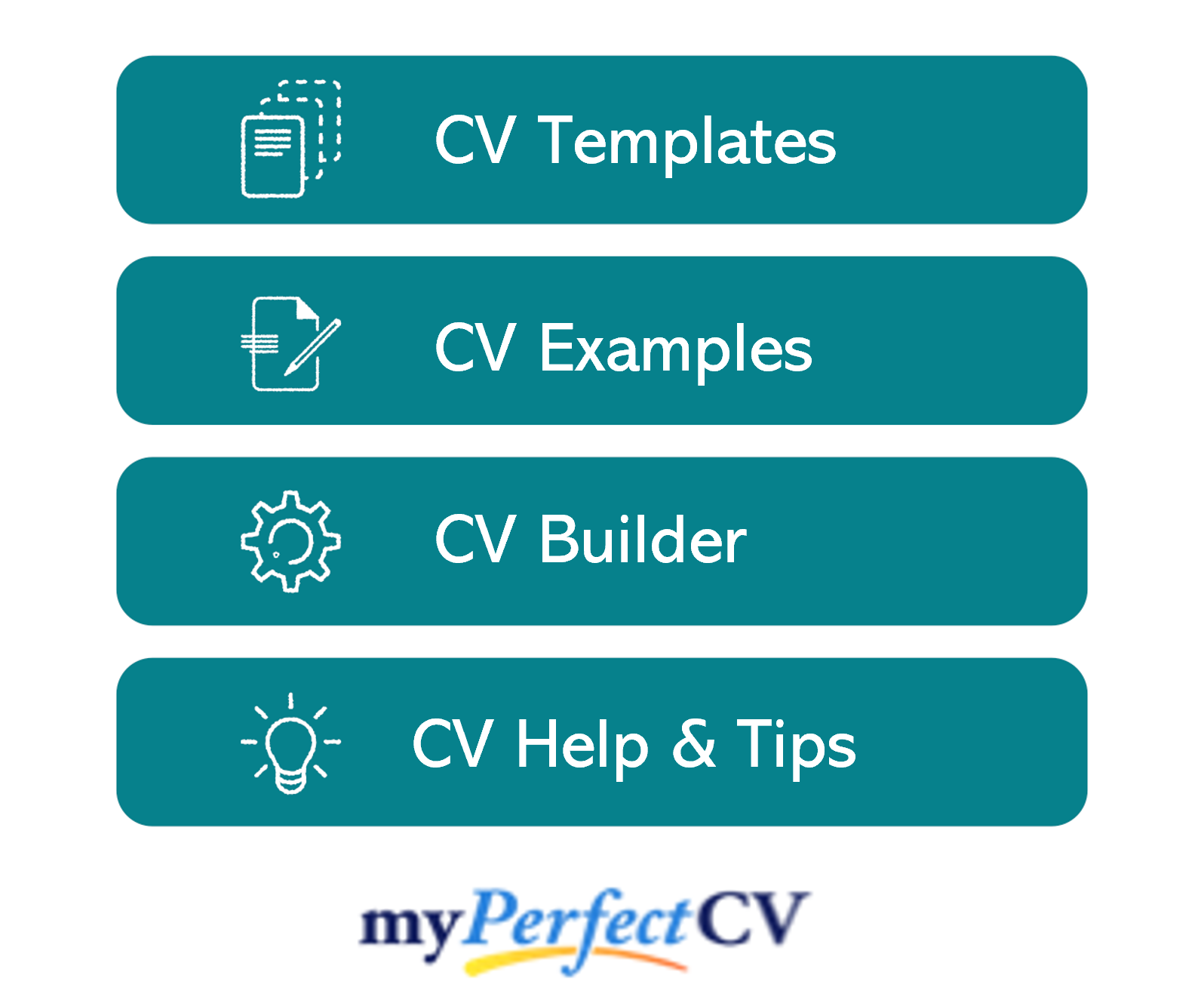 Work experience/Career history
By this point, employers will be keen to know more detail about you career history.
Starting with your most recent role and working backwards, create a snappy list of any relevant roles you've held.
This could be freelance, voluntary, part-time or temporary jobs too. Anything that's relevant to your target role is well-worth listing!
Structuring your roles
Whilst writing your CV, it's essential to look at it from the eyes of a recruiter.
If they're met with giant blocks of text which are impossible to navigate, they might get frustrated and skip onto the next CV.
Instead, make use of the 3-step structure shown below, to give them a pleasant reading experience.
Outline
Begin with a summary of your role, detailing what the purpose of your job was, who you reported to and what size of team you were part of (or led).
E.g.
""Lead a team of 5 flight attendants for a global airline across a variety of long and short-haul flights""
Key responsibilities
Next up, you should write a short list of your day-to-day duties within the job.
Recruiters are most interested in your sector-specific skills and knowledge, so highlight these wherever possible.
E.g.
Managed and coached trainee flight attendants during flights.
Delivering safety demonstrations and instructions prior to take-off.
Performing pre-flight checks to adhere to safety guidelines.
Relaying information and announcements on behalf of the captain.
Key achievements
Round up each role by listing 1-3 key achievements, accomplishments or results.
Wherever possible, quantify them using hard facts and figures, as this really helps to prove your value.
E.g.
Exceeded duty-free targets on 80% of flights.
Increased route customer satisfaction scores by 60% within 1 year
Education
After your work experience, your education section should provide a detailed view of your academic background.
Begin with those most relevant to Aviation jobs, such as vocational training or degrees.
If you have space, you can also mention your academic qualifications, such as A-Levels and GCSEs.
Interests and hobbies
This section is entirely optional, so you'll have to use your own judgement to figure out if it's worth including.
If your hobbies and interests could make you appear more suitable for your dream job, then they are definitely worth adding.
Interests which are related to the industry, or hobbies like sports teams or volunteering, which display valuable transferable skills might be worth including.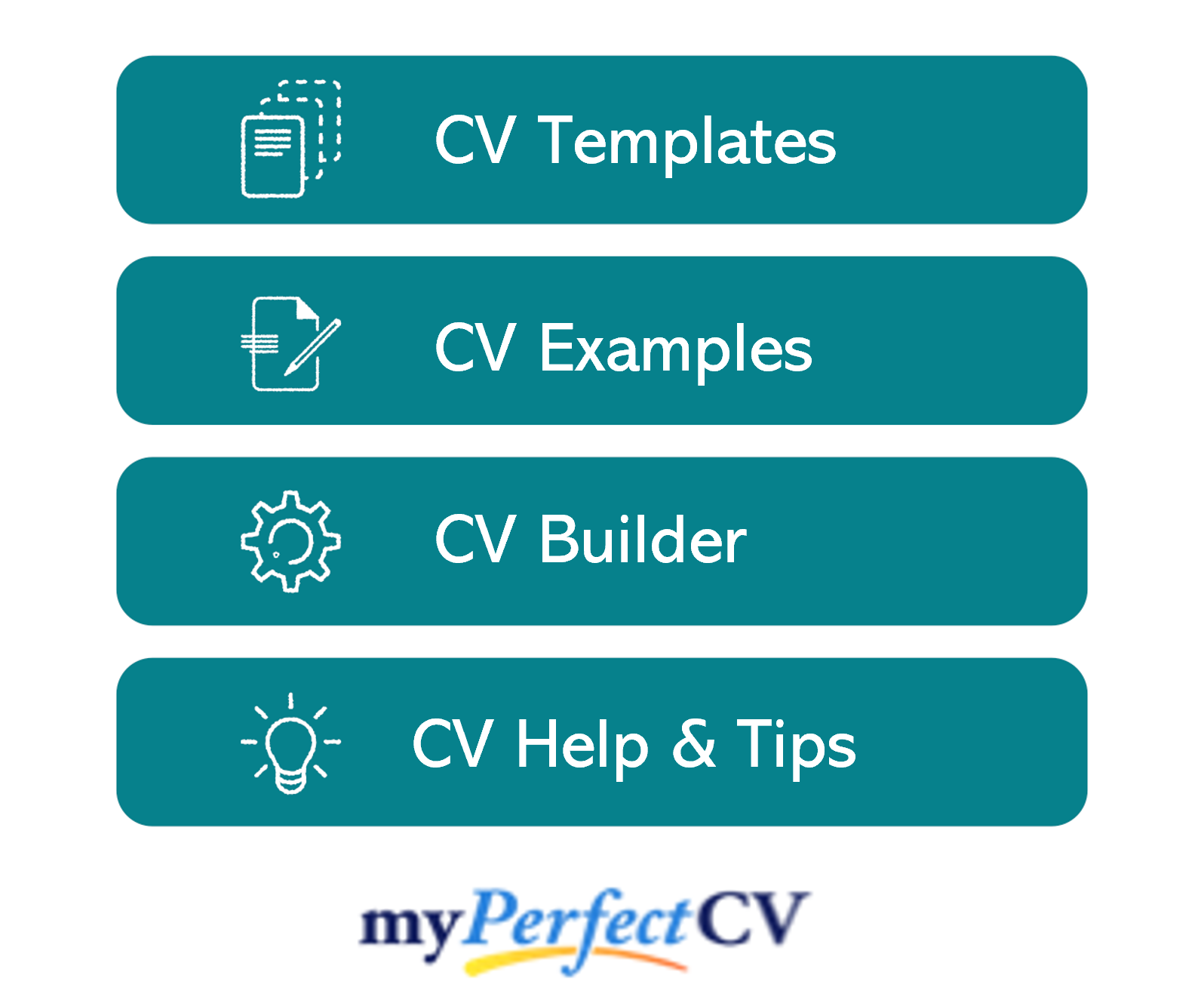 Essential skills for your Aviation CV
Tailoring your CV to the roles you are applying for is key to success, so make sure to read through the job descriptions and tailor your skills accordingly.
However, commonly desired Aviation skills include:
Technical and mathematical skill – Detail your aviation qualifications as well as how you implement your technical knowledge and mathematical skills in a practical environment and in the context of interpretation and automation.
Situational awareness skills – Demonstrate your abilities across a range of aviation situations including environmental, aircraft configuration, spatial orientation, system awareness and time management.
Flexibility – Utilise examples of how you have exercised quick thinking and decisiveness in a high-pressured and evolving situation.
Leadership – Showcase your skills as a leader within a framework of the collaboration needed in aviation.
Cultural sensitivity – Demonstrate accurate use of phraseology, sensitivity and awareness suitable for a global working culture and environment.
Writing your Aviation CV
When putting together your Aviation CV, there are a few key points to remember.
Always tailor your CV to the target role, even if it means creating several versions for different roles.
Additionally, remember that the structure and format of your CV needs just as much attention as the content.
Remember to triple-check for spelling and grammar errors before hitting send. If you're unsure, try using our partner's CV builder for a quick and easy approach.
Good luck with your job search!