Not only are you an expert in your field, but you also know how to conduct thorough market research and strike great deals with your suppliers.
The hardest part is showcasing this impressive array of skills and experience on your CV.
So, to help you do this, we've put together an instructional guide, complete with a procurement engineer CV example. You can check these out below.
Contents
| | |
| --- | --- |
| How to write a Procurement Engineer CV | |

Procurement Engineer CV example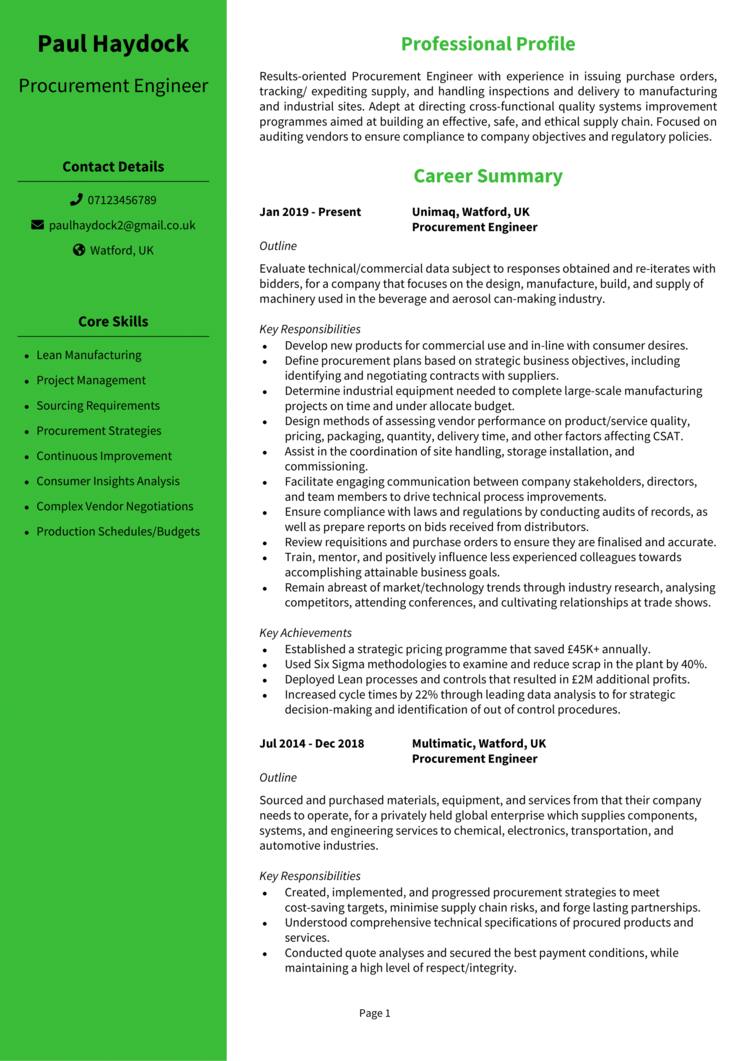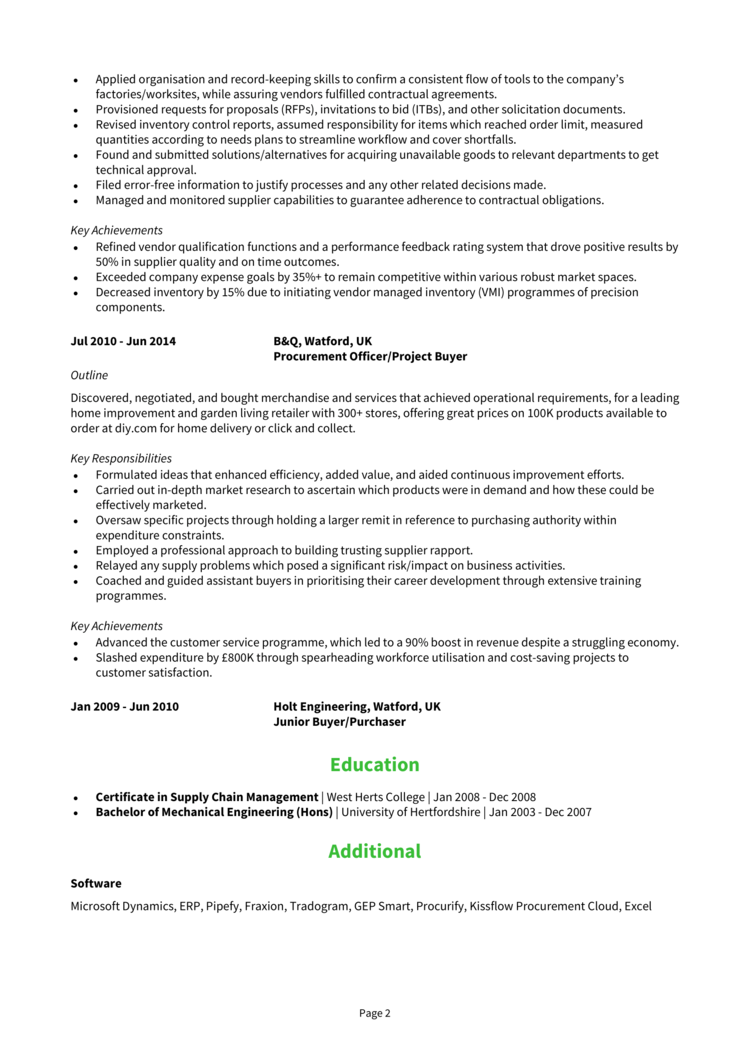 This CV example showcases the optimal structure and format for your Procurement Engineer CV, providing a pleasant reading experience for busy recruiters.
It also demonstrates the skills, experience and qualifications you should emphasize in your own CV to increase your chances of landing job interviews.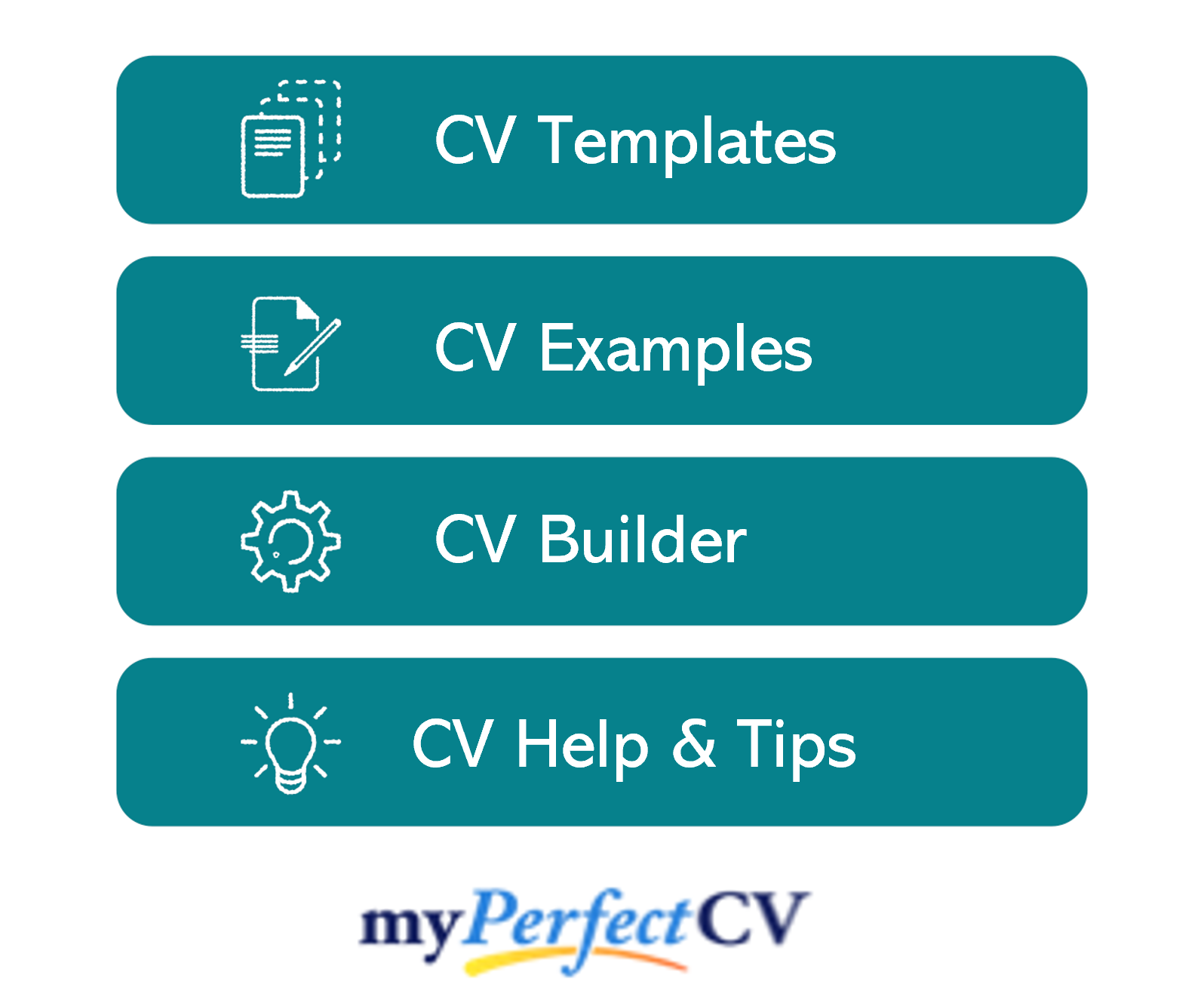 Procurement Engineer CV layout and format
Think your CV is just about the content within it? Think again.
Your CV needs to look professional and be easy for recruiters to read, meaning the structure and format of your CV are just as important as the written content within it.
Facilitate ease of reading by using a simple structure which allows anybody to easily navigate your experience.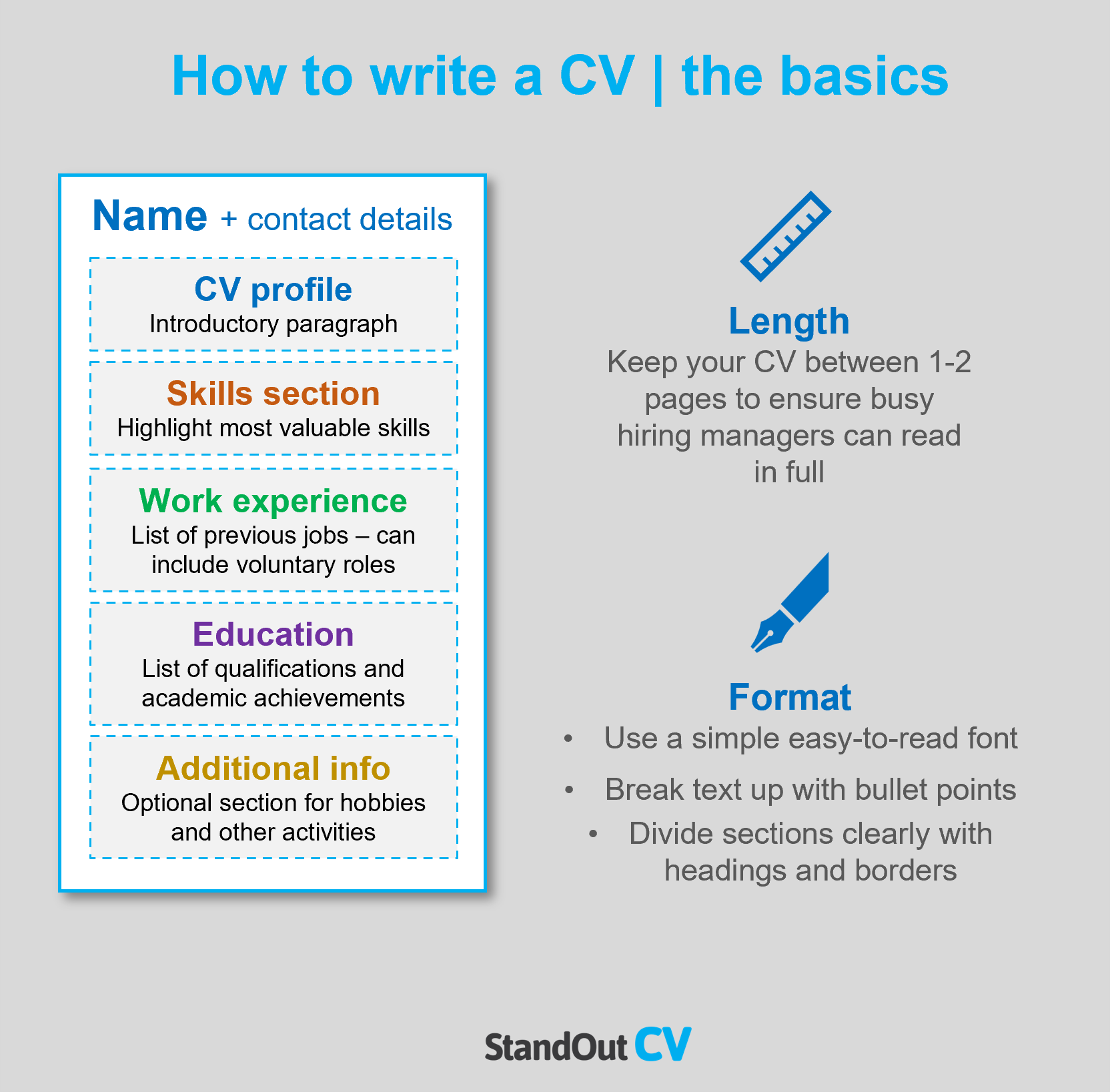 Tips for formatting your Procurement Engineer CV
Length: Two sides of A4 makes for the the perfect CV length, though one page is okay for less experienced applicants. This forces you to make sure that every single sentence adds value to your CV and ensures you avoid unnecessary  info.
Readability: By formatting your section headings with bold or a different colour font and using bullet points to break up large blocks of text, you can help busy recruiters quickly scan through your CV. This makes it easier for them to find important details without wasting time.
Design: While it's important that your CV design looks good, it also needs to be functional (which means easy for recruiters to read) Keep the design simple to achieve a good balance between looking good and reading well.
Photos: Headshot photos aren't requiered in a CV by most employers, but some creative and artistic industries like to see them. If you decide to inclide one, make sure you look smart and professional in the picture.
Quick tip: Creating a professional CV style can be difficult and time-consuming when using Microsoft Word or Google Docs. To create a winning CV quickly, try our partner's CV Builder and use one of their eye-catching professional CV templates.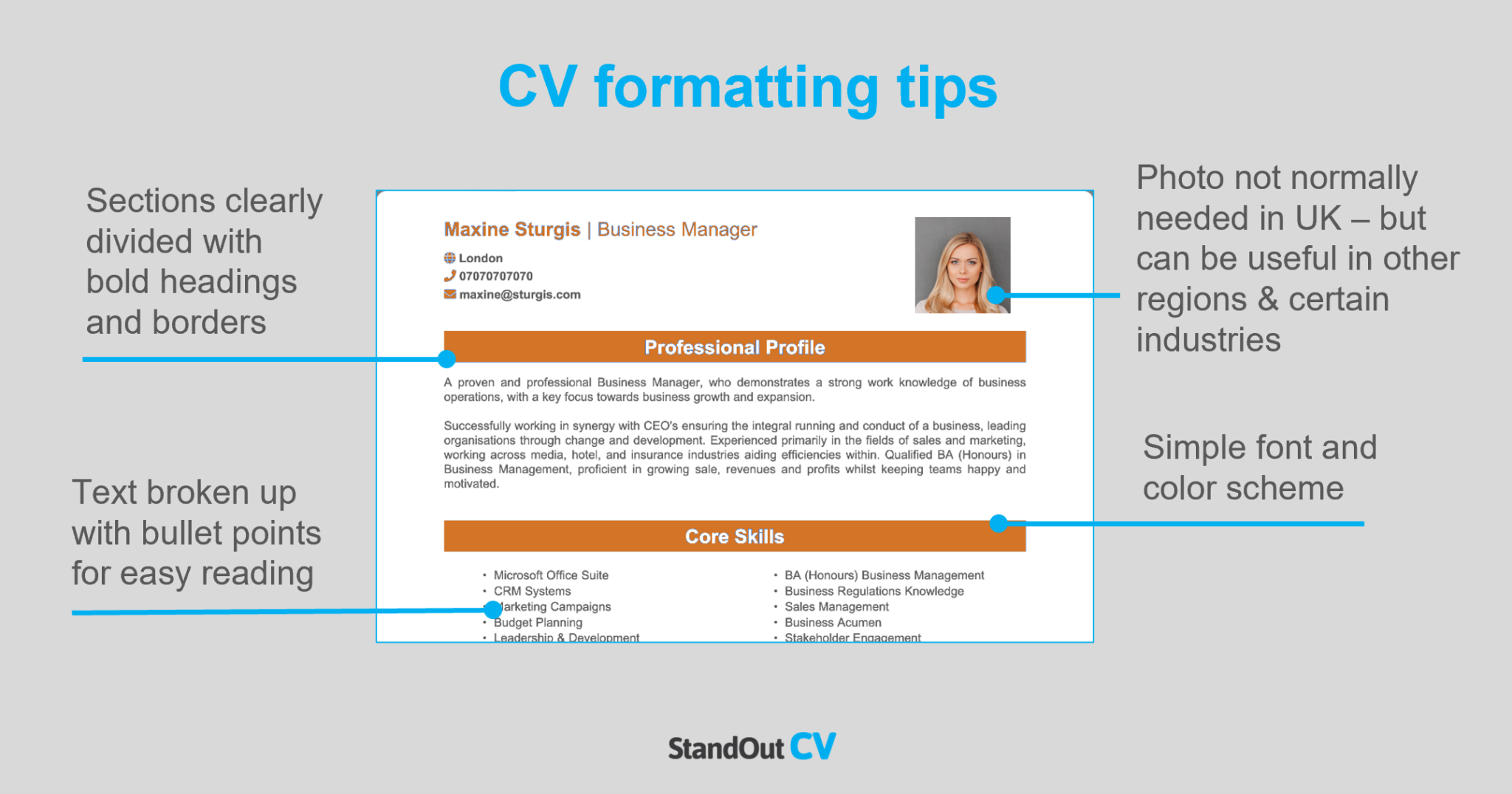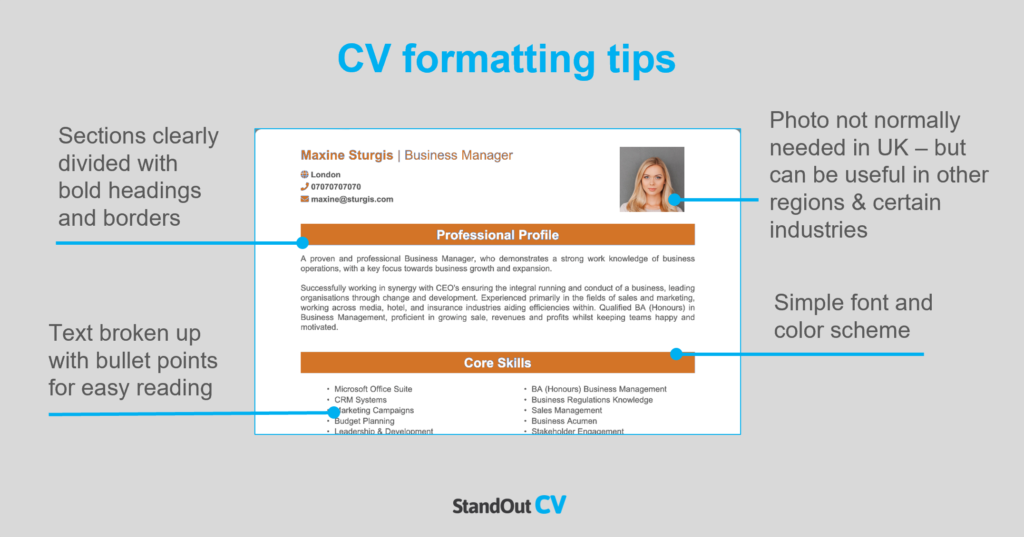 CV structure
To make it easy for busy recruiters and hiring managers to digest your CV, divide the content into several key sections when writing it:
Contact details: Always list your contact details at the very top to avoid them being missed.
Profile: Start with an introductory paragraph that catches recruiters' attention and summarises your offerings.
Work experience/career history: List your relevant work experience in reverse chronological order, starting with your current position.
Education: Provide a concise summary of your education and qualifications.
Interests and hobbies: You can include an optional section to showcase any hobbies that demonstrate transferable skills.
Now you understand the basic layout of a CV, here's what you should include in each section of yours.
Contact Details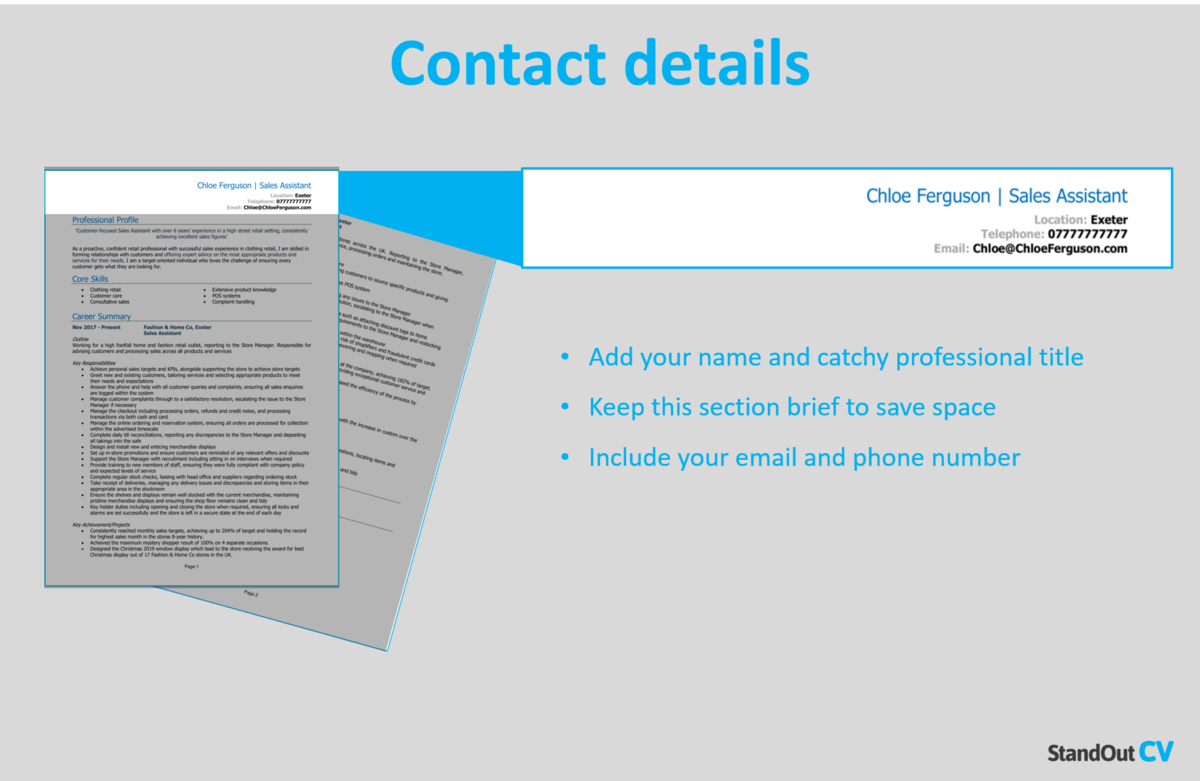 Begin by sharing your contact details, so it's easy for employers to give you a call.
Keep to the basics, such as:
Mobile number
Email address – It should sound professional, with no slang or nicknames. Make a new one for your job applications if necessary.
Location – Simply share your vague location, for example 'Manchester', rather than a full address.
LinkedIn profile or portfolio URL – Remember to update them before you send your application.
Procurement Engineer CV Profile
Your CV profile (or personal statement, if you're an entry-level applicant) provides a brief overview of your skills, abilities and suitability for a position.
It's ideal for busy recruiters and hiring managers, who don't want to waste time reading unsuitable applications.
Think of it as your personal sales pitch. You've got just a few lines to sell yourself and prove you're a great match for the job – make it count!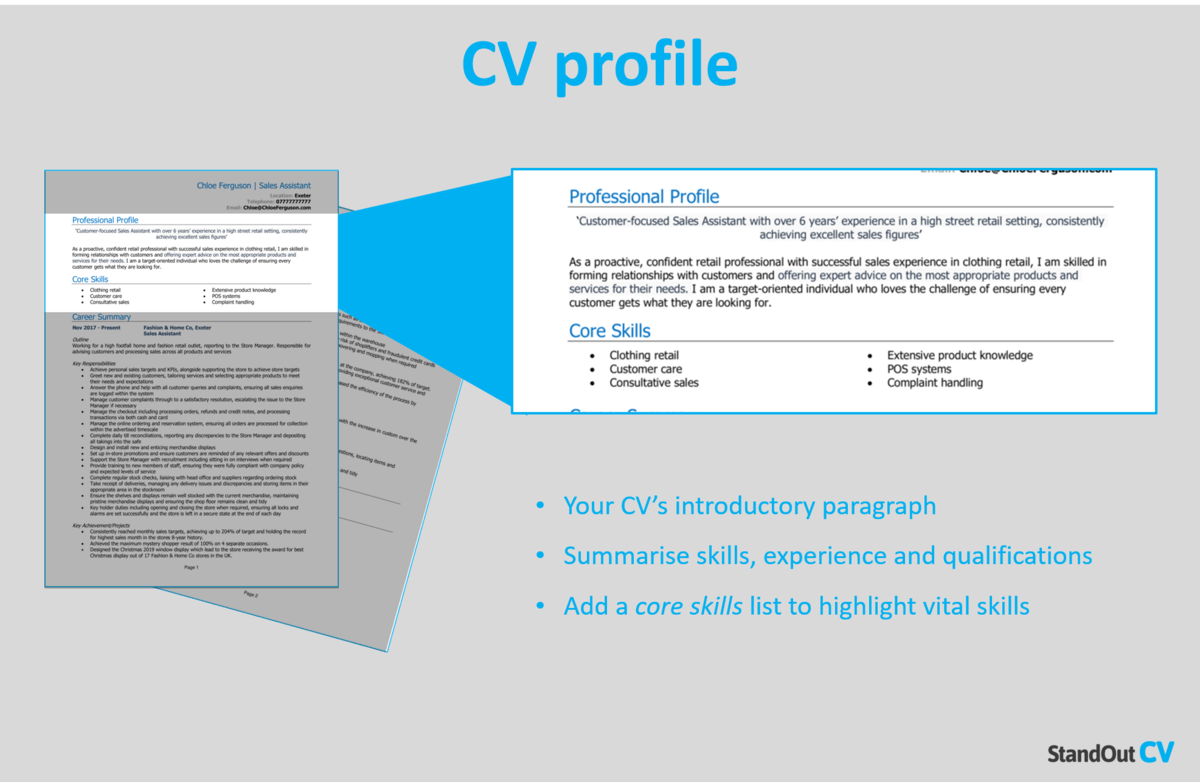 CV profile writing tips:
Make it short and sharp: Recruiters are busy, so to ensure your profile is actually read, it's best to keep it short and snappy. 3-5 punchy lines makes for the perfect profile.
Tailor it: No matter how much time you put into your CV profile, it won't impress if it's irrelevant to the role you're applying for. Before you start writing, make a list of the skills, knowledge and experience your target employer is looking for. Then, make sure to mention them in your CV profile and throughout the rest of your application.
Don't add an objective: Leave your career objectives or goals out of your profile. You only have limited space to work with, so they're best suited to your cover letter.
Avoid generic phrases: Cheesy clichès and generic phrases won't impress recruiters, who read the same statements several times per day. Impress them with your skill-set, experience and accomplishments instead!
Example CV profile for Procurement Engineer
Results-oriented Procurement Engineer with experience in issuing purchase orders, tracking/ expediting supply, and handling inspections and delivery to manufacturing and industrial sites. Adept at directing cross-functional quality systems improvement programmes aimed at building an effective, safe, and ethical supply chain. Focused on auditing vendors to ensure compliance to company objectives and regulatory policies.
What to include in your Procurement Engineer CV profile?
Experience overview: Start with a brief summary of your relevant experience so far. How many years experience do you have? What type of companies have you worked for? What industries/sectors have you worked in? What are your specialisms?
Targeted skills: Ensure that your profile highlights your key skills that are most relevant to your Procurement Engineer, and tailor them to match the specific job you are applying for. To do this, refer to the job description to closely align your skills with their requirements.
Key qualifications: If the jobs you are applying to require candidates to have certain qualifications, then you must add them in your profile to ensure they are seen by hiring managers.
Quick tip: If you are finding it difficult to write an attention-grabbing CV profile, choose from hundreds of pre-written profiles across all industries, and add one to your CV with one click in our partner's CV Builder. All profiles are written by recruitment experts and easily tailored to suit your unique skillset.
Core skills section
To ensure that your most relevant skills catch the eye of readers, create a core skills section below your profile.
This section should be presented in 2-3 columns of bullet points highlighting your applicable skills. Before crafting this section, carefully examine the job description and create a list of any required skills, specialisms, or knowledge.
Use this list to include the necessary information in your section and present yourself as the ideal match for the position.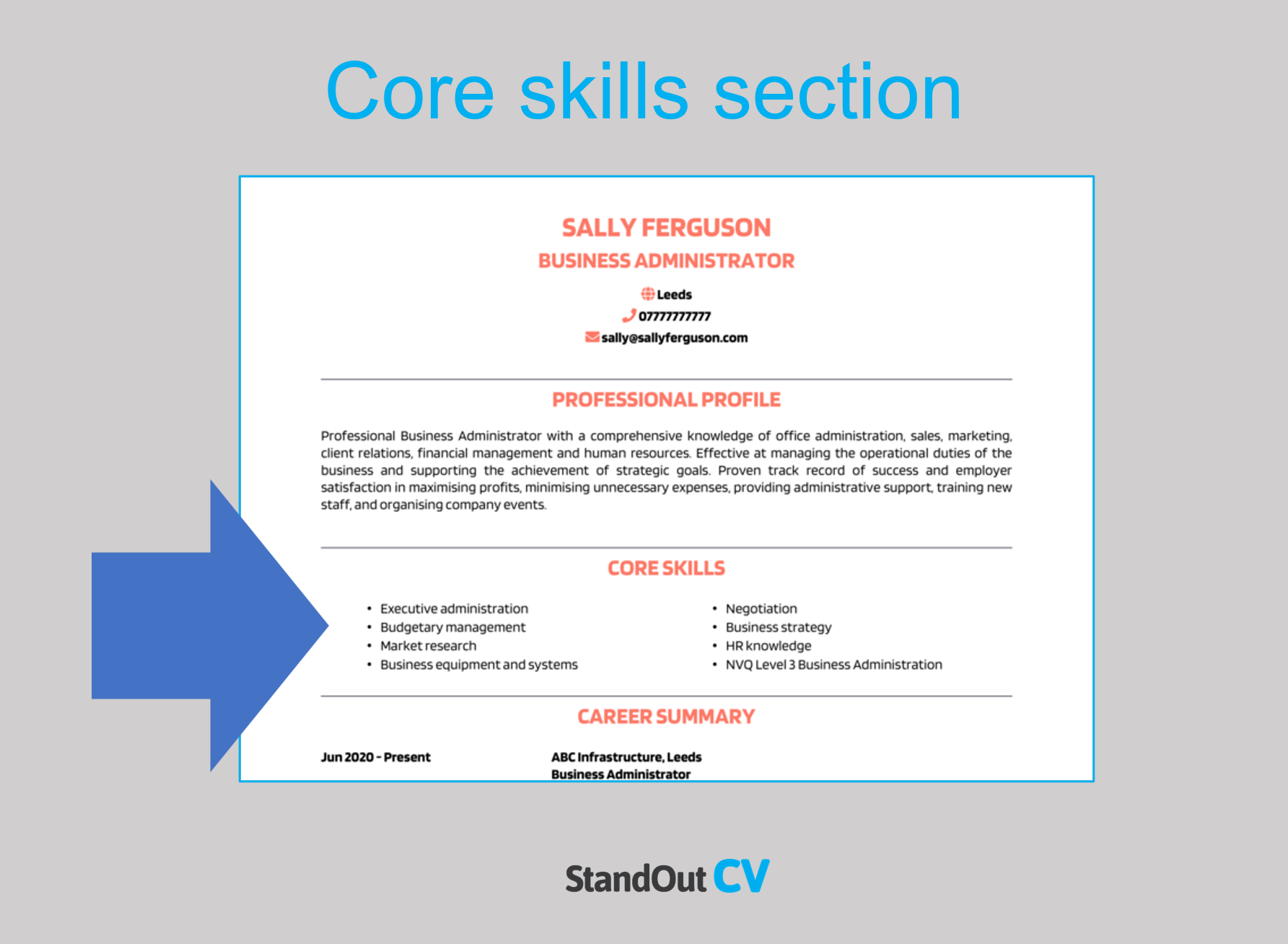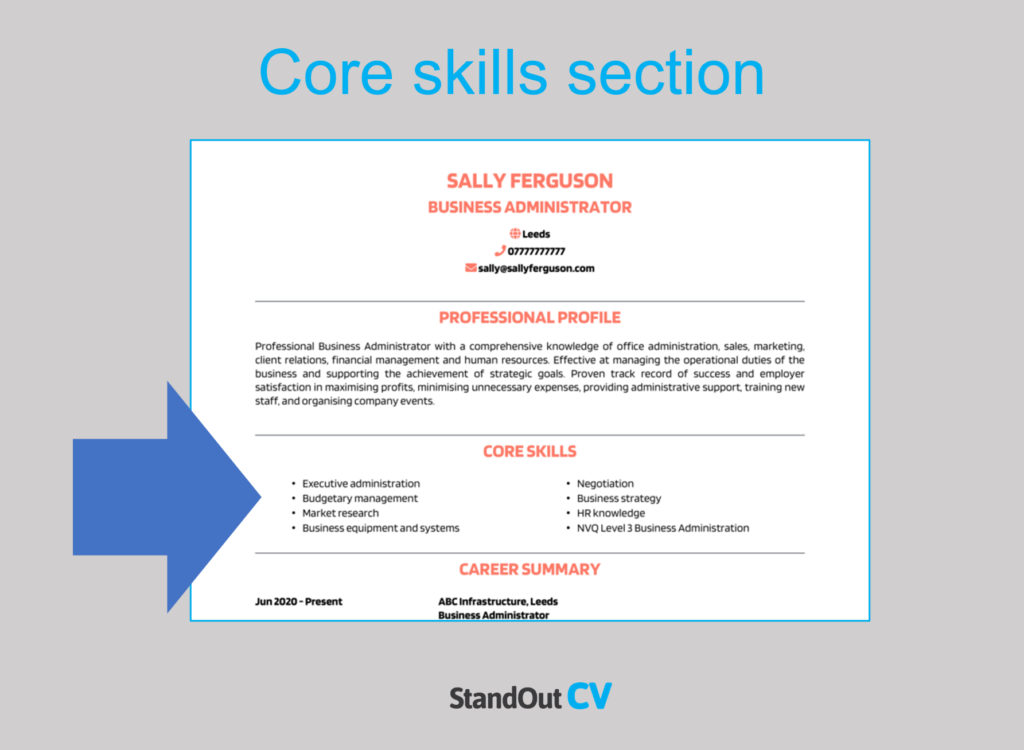 Important skills for your Procurement Engineer CV
Supply Chain Management – Overseeing the entire supply chain, from suppliers to delivery of goods and services.
Cost Analysis – Analysing and negotiating costs of materials, goods, and services, and identifying cost-saving opportunities.
Strategic Sourcing – Identifying and selecting suppliers, negotiating contracts and ensuring compliance with procurement policies.
Contract Management – Utilising knowledge of contract law, with ability to develop, manage and enforce contracts for goods and services.
Technical Knowledge – Understanding technical specifications and requirements for materials, goods, and services to effectively source and procure them.
Risk Management – Identifying and managing risks associated with procurement activities, including supply chain disruptions, quality issues and contract non-compliance.
Project Management – Managing procurement projects, including planning, budgeting, scheduling, and resource allocation.
Vendor Management – Developing and maintaining strong relationships with suppliers, including monitoring and evaluating their performance.
Data Analysis – Using data to make informed procurement decisions, such as conducting spend analysis and identifying cost-saving opportunities.
Quick tip: Our partner's CV Builder has thousands of in-demand skills for all industries and professions, that can be added to your CV in seconds – This will save you time and ensure you get noticed by recruiters.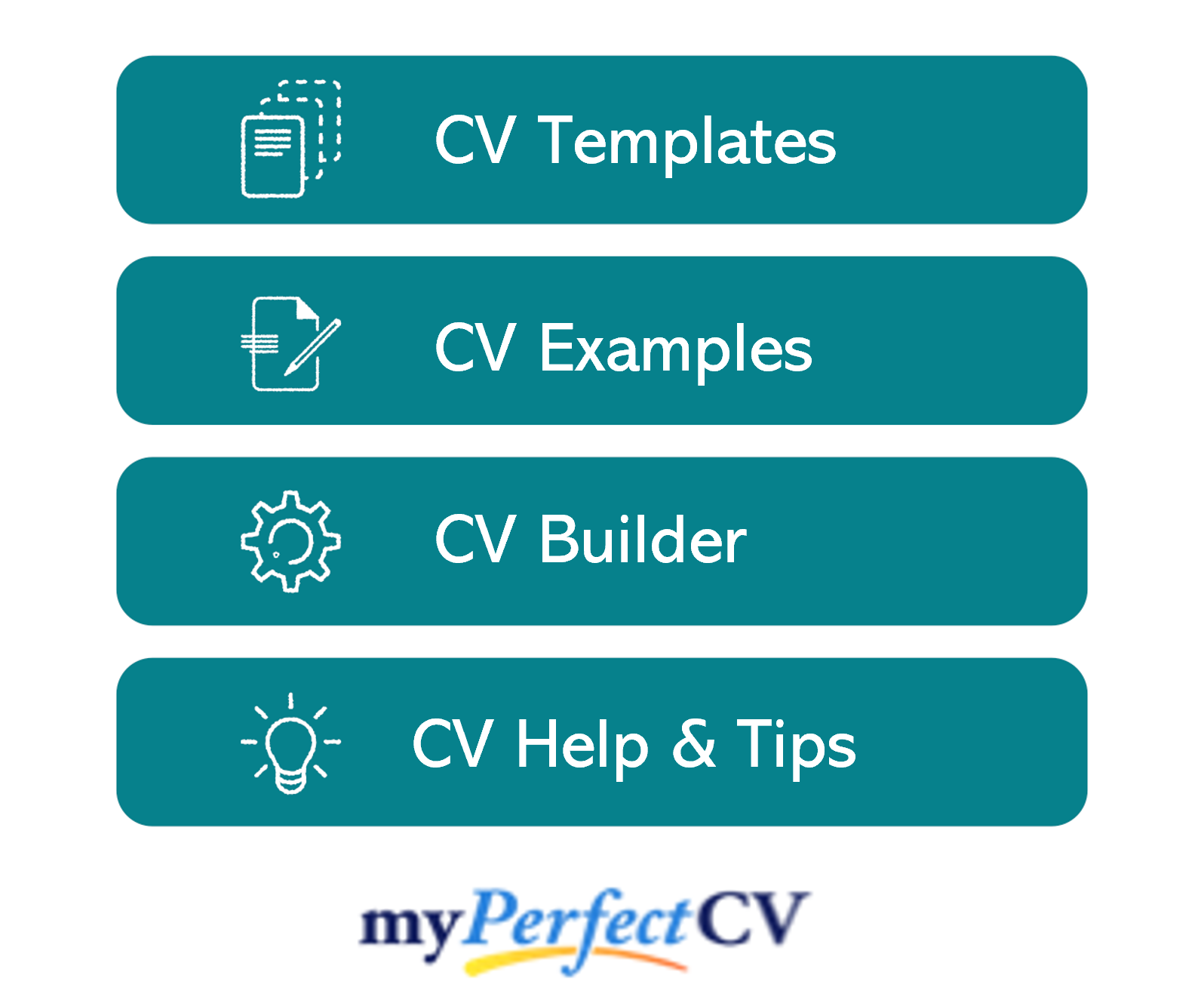 Work experience section
Now it's time to get stuck into your work experience, which should make up the bulk of your CV.
Begin with your current (or most recent) job, and work your way backwards.
If you've got too much experience to fit onto two pages, prioritise space for your most recent and relevant roles.
Structuring each job
The structure of your work experience section can seriously affect its impact.
This is generally the biggest section of a CV, and with no thought to structure, it can look bulky and important information can get lost.
Use my 3-step structure below to allow for easy navigation, so employers can find what they are looking for:
Outline
Start with a solid introduction to your role as a whole, in order to build some context.
Explain the nature of the organisation you worked for, the size of the team you were part of, who you reported to and what the overarching purpose of your job was.
Key responsibilities
Using easy-to-read bullet points, note down your day-to-day responsibilities in the role.
Make sure to showcase how you used your hard sector skills and knowledge.
Key achievements
To finish off each role and prove the impact you made, list 1-3 stand out achievements, results or accomplishments.
This could be anything which had a positive outcome for the company you worked for, or perhaps a client/customer. Where applicable, quantify your examples with facts and figures.
Sample job description for Procurement Engineer CV
Outline
Evaluate technical/commercial data subject to responses obtained and re-iterates with bidders, for a company that focuses on the design, manufacture, build, and supply of machinery used in the beverage and aerosol can-making industry.
Key Responsibilities
Develop new products for commercial use and in-line with consumer desires.
Define procurement plans based on strategic business objectives, including identifying and negotiating contracts with suppliers.
Determine industrial equipment needed to complete large-scale manufacturing projects on time and under allocate budget.
Design methods of assessing vendor performance on product/service quality, pricing, packaging, quantity, delivery time, and other factors affecting CSAT.
Quick tip: Create impressive job descriptions easily in our partner's CV Builder by adding pre-written job phrases for every industry and career stage.

Education and qualifications
After your work experience, your education section should provide a detailed view of your academic background.
Begin with those most relevant to Procurement Engineer jobs, such as vocational training or degrees. If you have space, you can also mention your academic qualifications, such as A-Levels and GCSEs.
Focus on the qualifications that are most relevant to the jobs you are applying for.
Hobbies and interests
The hobbies and interests CV section isn't mandatory, so don't worry if you're out of room by this point.
However, if you have an interesting hobby, or an interest that could make you seem more suitable for the role, then certainly think about adding.
Be careful what you include though… Only consider hobbies that exhibit skills that are required for roles as a Procurement Engineer, or transferable workplace skills.
There is never any need to tell employers that you like to watch TV and eat out.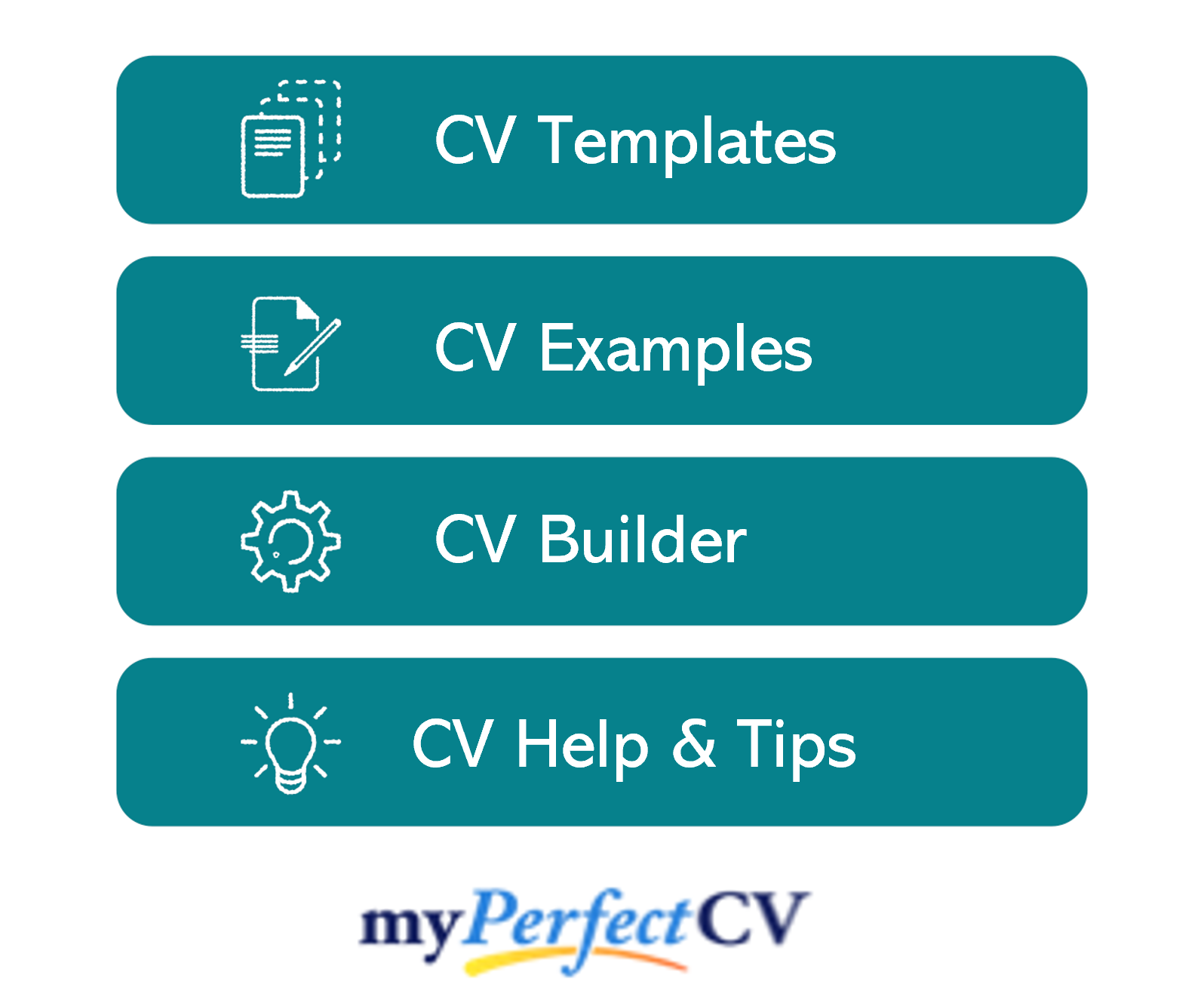 Creating a strong Procurement Engineer CV requires a blend of punchy content, considered structure and format, and heavy tailoring.
By creating a punchy profile and core skills list, you'll be able to hook recruiter's attention and ensure your CV gets read.
Remember that research and relevance is the key to a good CV, so research your target roles before you start writing and pack your CV with relevant skills.
Best of luck with your next application!