You were in your element at university and now you've graduated with a degree in chemistry and you're excited for the next steps.
But what are the next steps? Well, you should start by creating a CV that highlights your most relevant education, modules and experience.
For our top tips on how to do this, check out our detailed guide and chemistry graduate CV example below, for an application that will always get a positive reaction.
Contents
| | |
| --- | --- |
| How to write a Chemistry Graduate CV | |

Chemistry Graduate CV example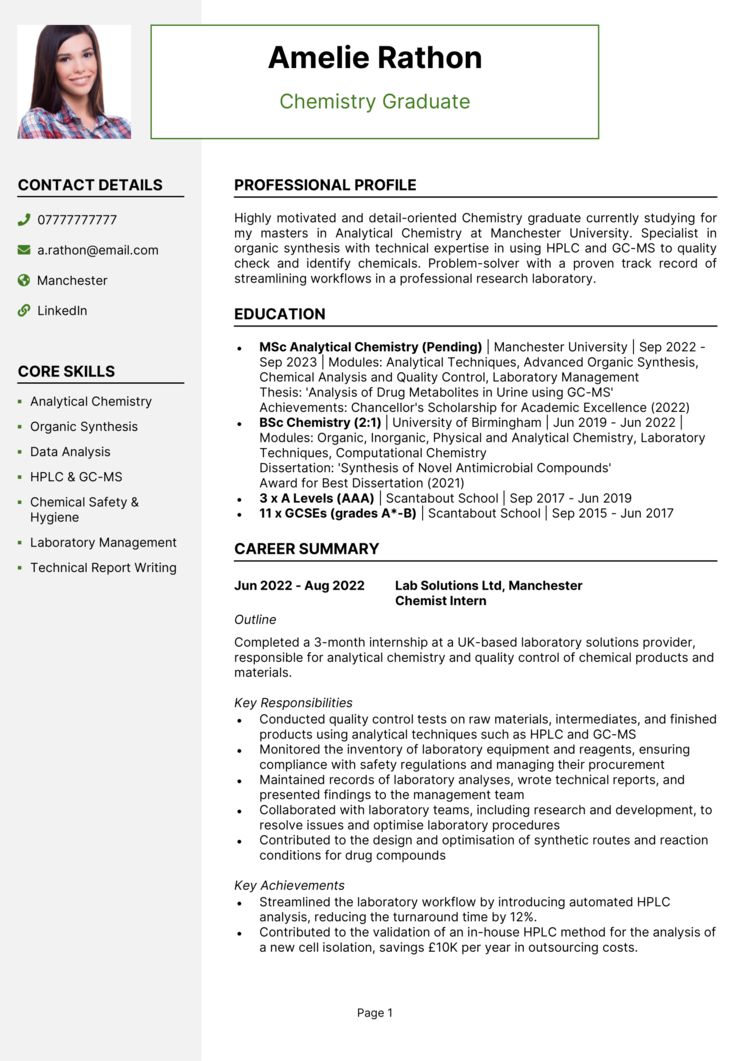 Use this CV example as a guide to formatting and structuring your Chemistry Graduate CV, so that busy recruiters can easily digest your information and determine your suitability for the role.
It also provides some insight into the key skills, experience and qualifications you need to highlight.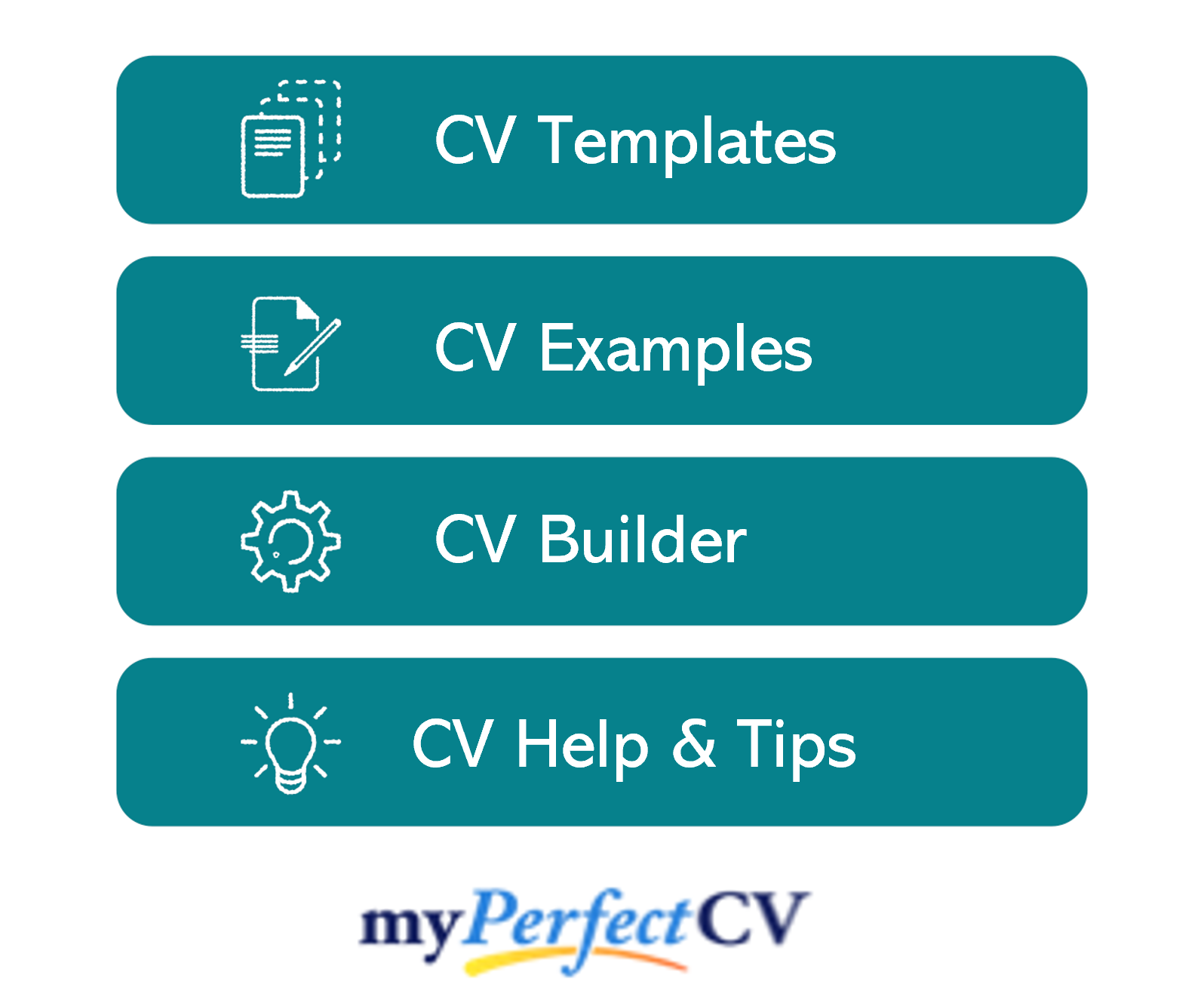 Chemistry Graduate CV format and structure
Hiring managers and recruiters are frequently overloaded with applications, and if they can't identify the relevant information in your CV within a few seconds, your application may be overlooked.
To avoid this, it's essential to format and structure your CV in a manner that makes it simple to pick out the most important information, even if the reader is in a rush.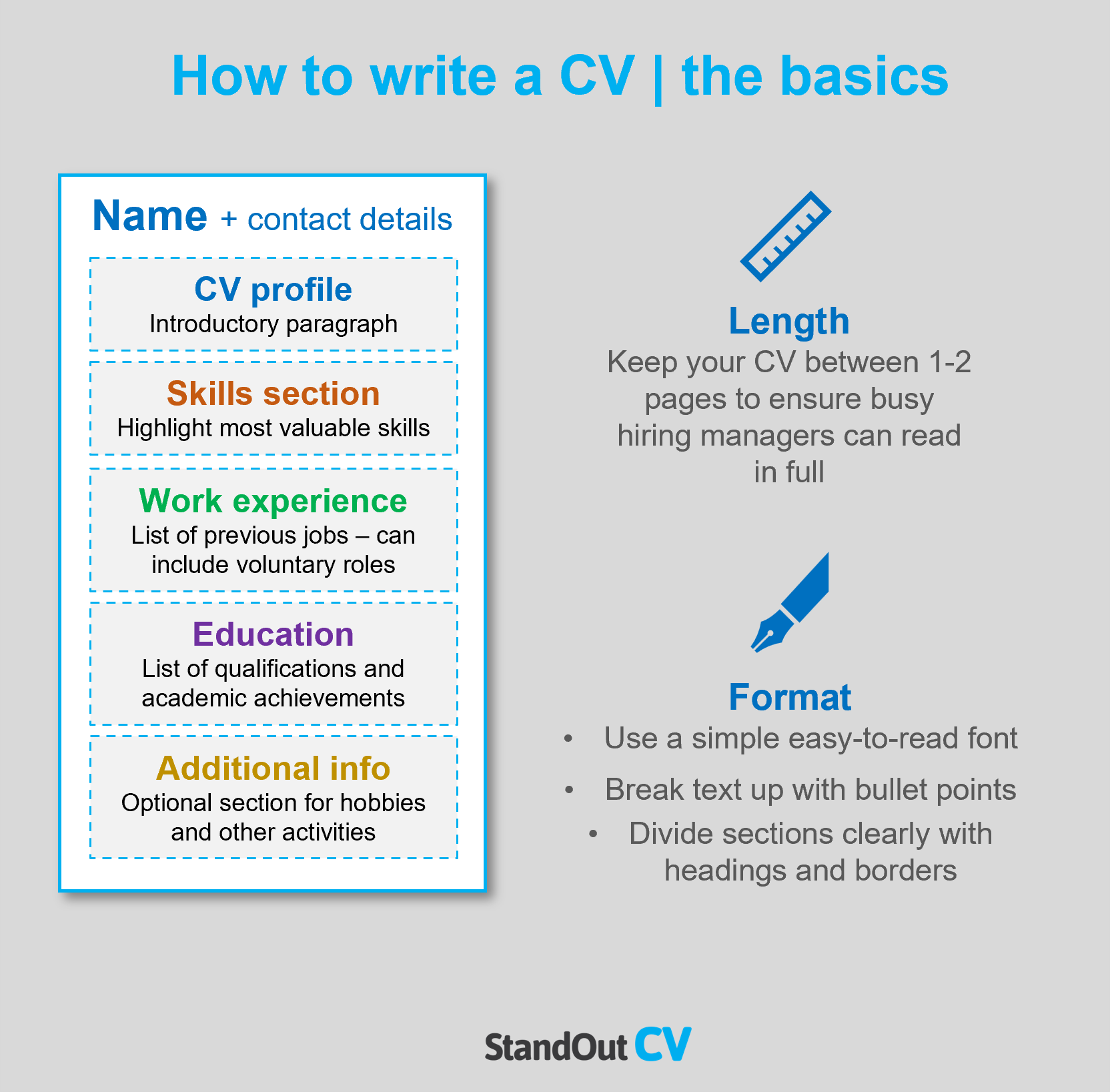 Tips for formatting your Chemistry Graduate CV
Length: Your CV should always be limited to two sides of A4, regardless of whether you have a year or three decades of experience. With recruiters juggling multiple responsibilities, they don't have time to sift through lengthy applications.
Readability: To help recruiters quickly skim through your CV, it's important to format your section headings with bold or a different colour font and break up lengthy paragraphs into short sharp bullet points. This enables them to easily identify important information and assess your suitability.
Design & format: While it's important that your CV design looks good, it also needs to be functional (which means easy for recruiters to read) Keep the design simple to achieve a good balance between looking good and reading well.
Photos: Profile photos or aren't a requirement for most industries, so you don't need to add one in the UK – but if you do, just make sure it looks professional
Quick tip: Creating a professional CV style can be difficult and time-consuming when using Microsoft Word or Google Docs. To create a winning CV quickly, try our partner's CV Builder and use one of their eye-catching professional CV templates.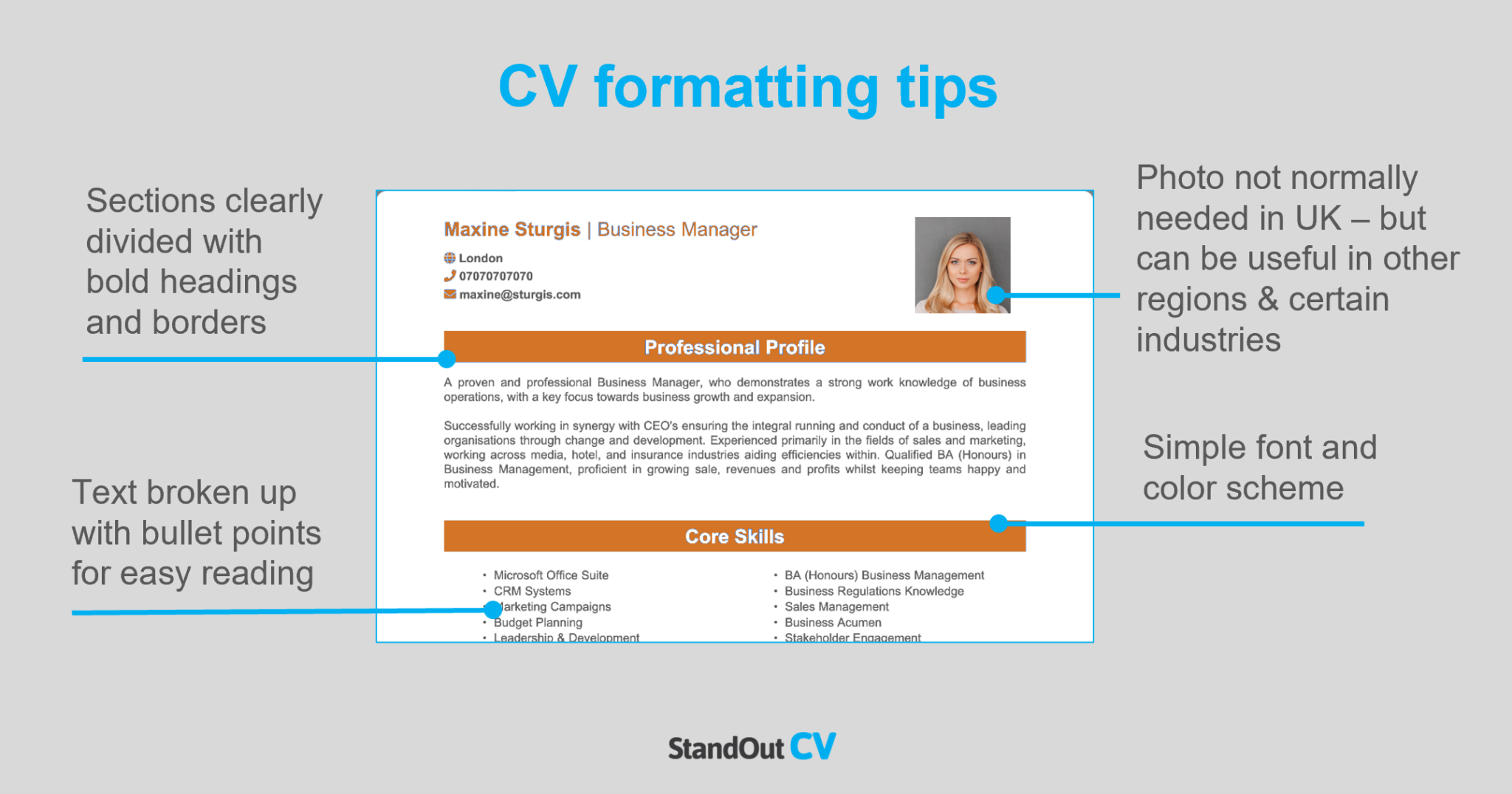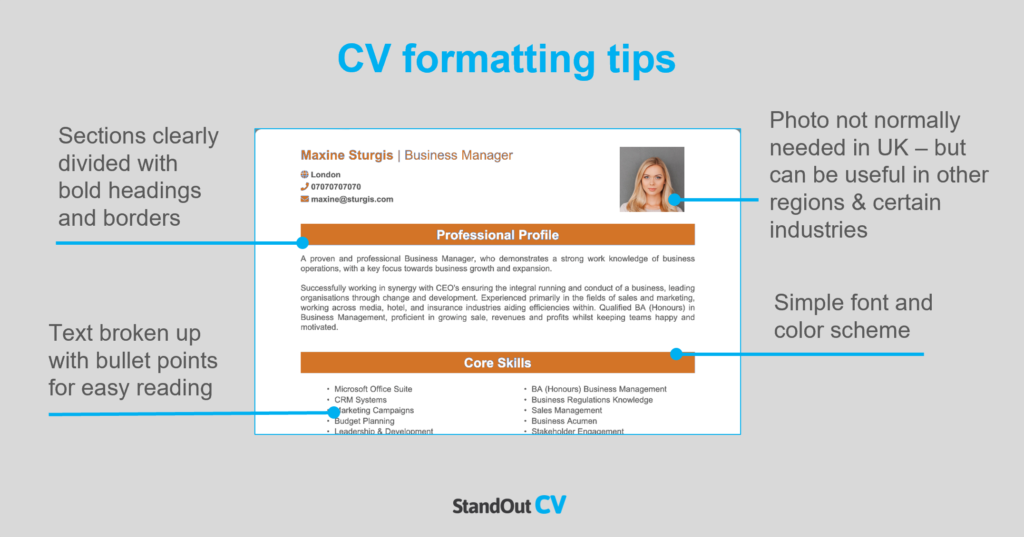 CV structure
Divide your CV into the following major sections when writing it:
Name and contact details – Head your CV with your name and contact details, to let the reader know who you are and how to contact you.
CV profile – A brief paragraph which summarises your skills and experience and highlights why you're a good match for the role.
Core skills list – A snappy, bullet-pointed list of your most relevant skills.
Work experience – A structured list of your work experience in reverse chronological order.
Education – A summary of any relevant qualifications or professional training you've completed.
Hobbies and interests – An optional section, which should only be used if your hobbies are relevant to the jobs you're applying to.
Now you understand the basic layout of a CV, here's what you should include in each section of yours.
Contact Details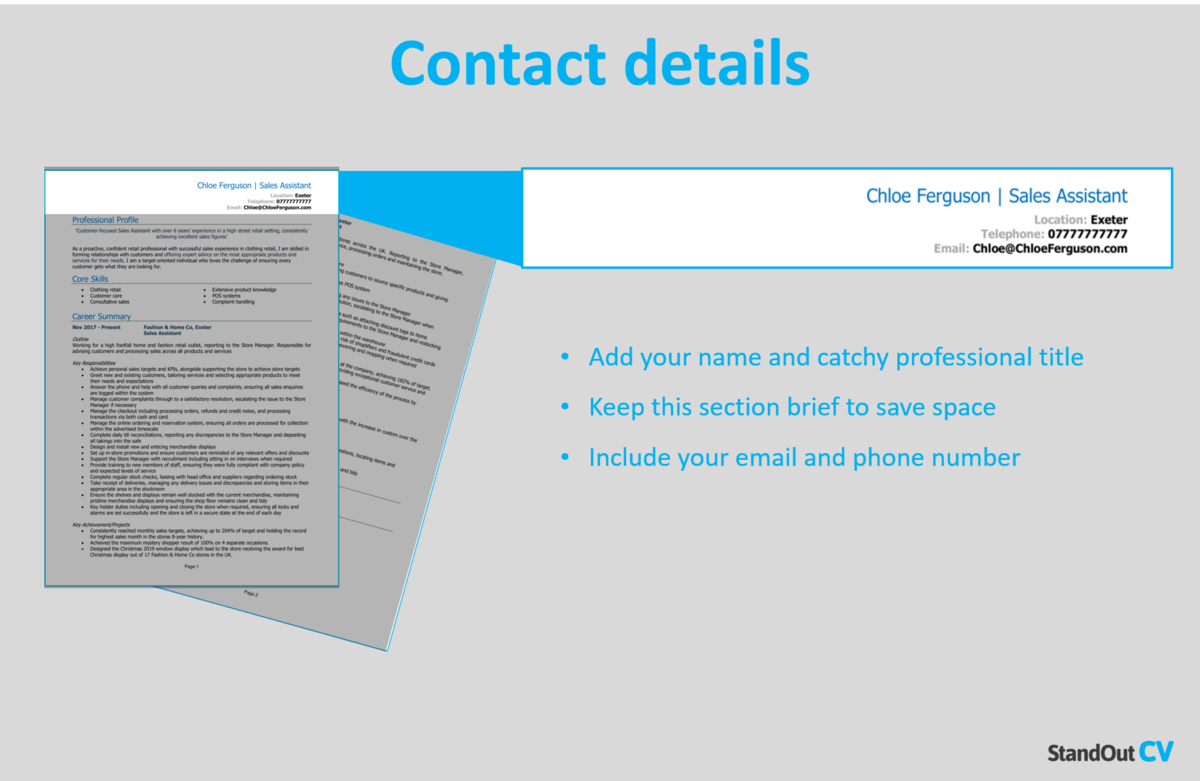 Make it easy for recruiters to get in touch, by heading your CV with your contact details.
There's no need for excessive details – just list the basics:
Mobile number
Email address – Use a professional address with no nicknames.
Location – Just write your your general location, such as 'London' or 'Cardiff' – there's no need to put your full address.
LinkedIn profile or portfolio URL
Chemistry Graduate CV Profile
Grab the reader's attention by kick-starting your CV with a powerful profile (or personal statement, if you're a junior applicant).
This is a short introduction paragraph which summarises your skills, knowledge and experience.
It should paint you as the perfect match for the job description and entice recruiters to read through the rest of your CV.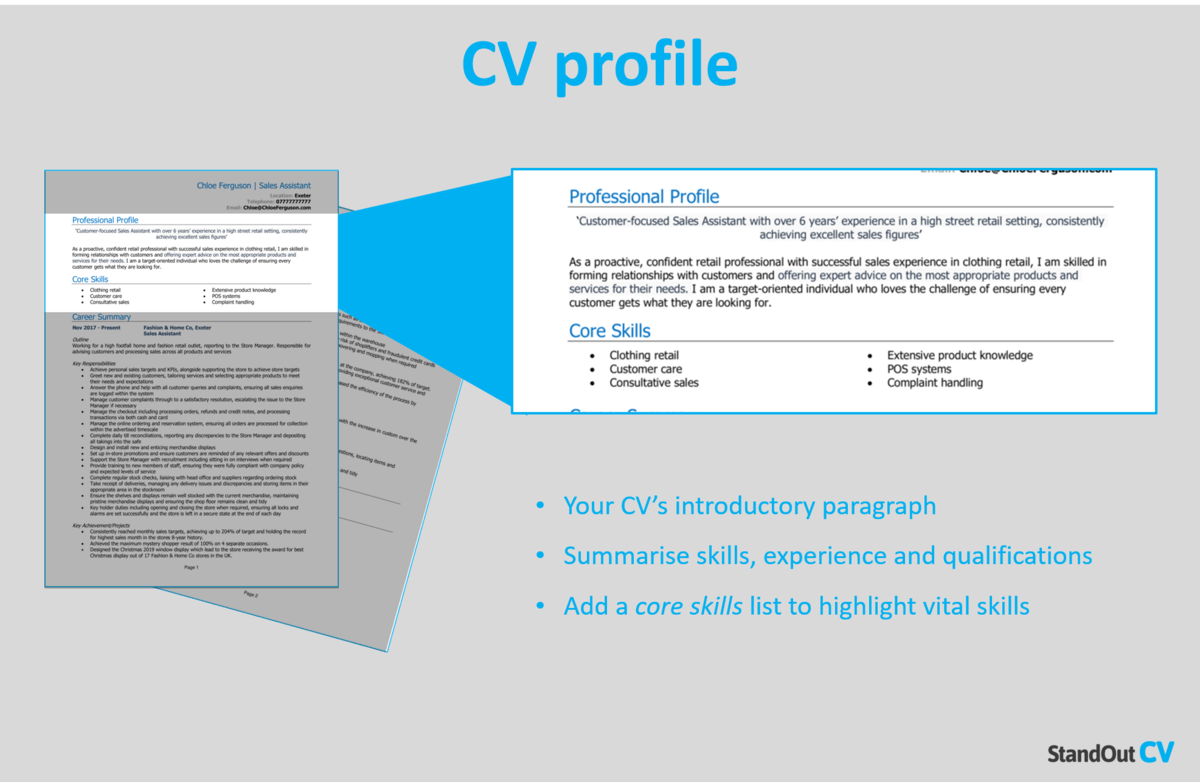 How to write a good CV profile:
Make it short and sharp: Aim for a short, snappy paragraph of 3-5 lines. This is just enough room to showcase why you'd make the perfect hire, without going into excessive detail and overwhelming busy recruiters.
Tailor it: No matter how much time you put into your CV profile, it won't impress if it's irrelevant to the role you're applying for. Before you start writing, make a list of the skills, knowledge and experience your target employer is looking for. Then, make sure to mention them in your CV profile and throughout the rest of your application.
Don't add an objective: Want to talk about about your career goals and objectives? While the profile may seem like a good space to do so, they're actually much better suited to your cover letter.
Avoid generic phrases: If there's one thing that'll annoy a recruiter, it's a clichè-packed CV. Focus on showcasing your hard skills, experience and the results you've gained in previous roles, which will impress recruiters far more.
Example CV profile for Chemistry Graduate
Highly motivated and detail-oriented Chemistry graduate currently studying for my masters in Analytical Chemistry at Manchester University. Specialist in organic synthesis with technical expertise in using HPLC and GC-MS to quality check and identify chemicals. Problem-solver with a proven track record of streamlining workflows in a professional research laboratory.
What to include in your Chemistry Graduate CV profile?
Experience overview: Showcase your aptitude for the job you are aiming for by giving a brief summary of your past work history, including the industries you have worked in, the kinds of employers you have served, and the roles you have held.
Targeted skills: Highlight your skills which are most relevant to Chemistry Graduate jobs, to ensure that recruiters see your most in-demand skills as soon as they open your CV.
Important qualifications: If the jobs you are applying to require candidates to have certain qualifications, then you must add them in your profile to ensure they are seen by hiring managers.
Quick tip: If you are finding it difficult to write an attention-grabbing CV profile, choose from hundreds of pre-written profiles across all industries, and add one to your CV with one click in our partner's CV Builder. All profiles are written by recruitment experts and easily tailored to suit your unique skillset.
Core skills section
Create a core skills section underneath your profile to spotlight your most in-demand skills and grab the attention of readers.
This section should feature 2-3 columns of bullet points that emphasise your applicable skills for your target jobs. Before constructing this section, review the job description and compile a list of any specific skills, specialisms, or knowledge required.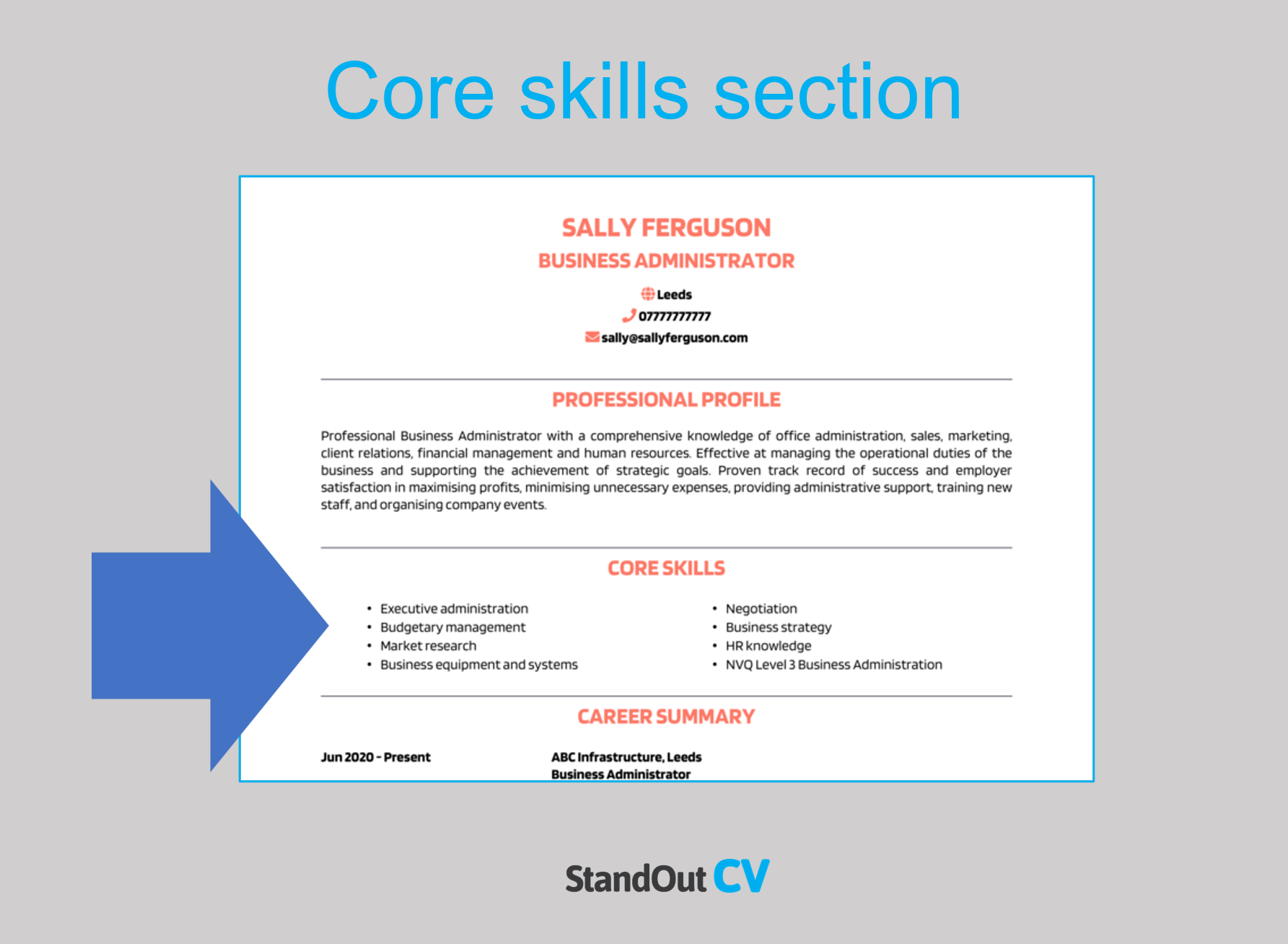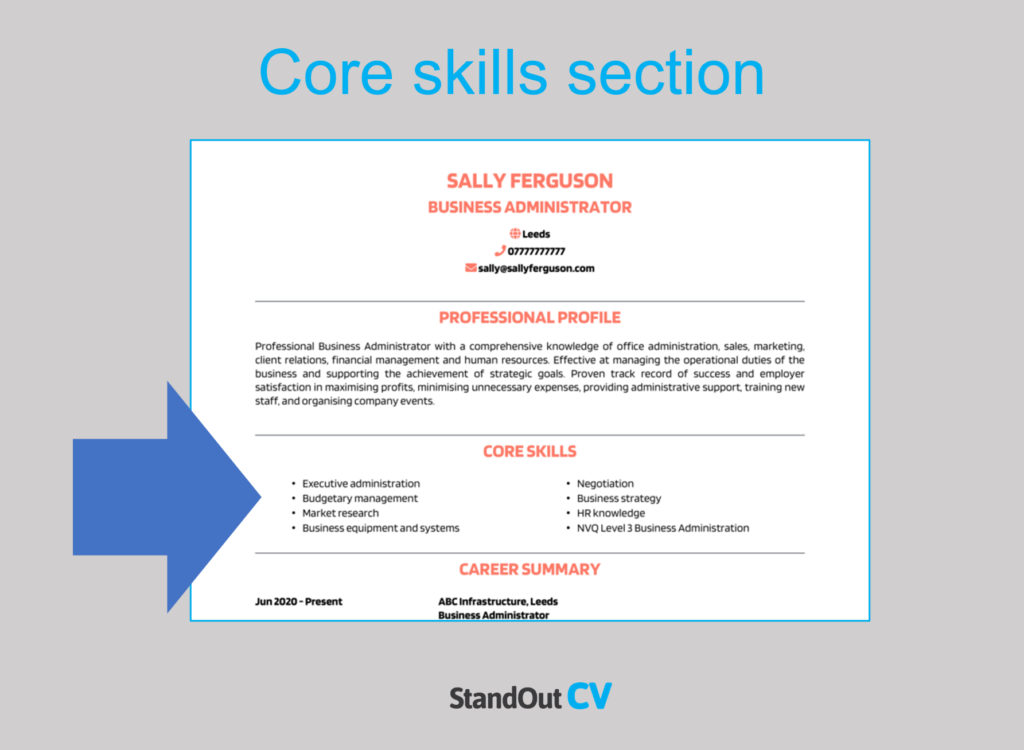 Important skills for your Chemistry Graduate CV
Laboratory Techniques – Utilising various laboratory techniques, including measuring and mixing chemicals, conducting experiments, and analysing results accurately.
Chemical Instrumentation – Operating and maintaining a range of chemical instrumentation, such as spectrometers, chromatography systems, and spectroscopy equipment.
Safety Protocols – Utilising knowledge of safety protocols and procedures in the laboratory, including handling hazardous materials, wearing personal protective equipment, and maintaining a safe working environment.
Research and Documentation – Conducting literature reviews, gathering relevant scientific information, and documenting findings accurately and comprehensively.
Problem Resolution – Identifying and solving scientific problems, troubleshooting experimental issues, and developing innovative solutions to research challenges.
Technical Writing – Writing scientific reports, research papers, and documentation, following proper scientific writing conventions and effectively communicating research findings.
Data Analysis and Interpretation – Analysing and interpreting complex scientific data sets using statistical methods and software, interpreting experimental results, drawing meaningful conclusions based on scientific principles and observations, and presenting results in a clear and concise manner.
Quality Control – Utilising knowledge of quality control processes and techniques to ensure accuracy and reliability of experimental procedures and results.
Quick tip: Our partner's CV Builder has thousands of in-demand skills for all industries and professions, that can be added to your CV in seconds – This will save you time and ensure you get noticed by recruiters.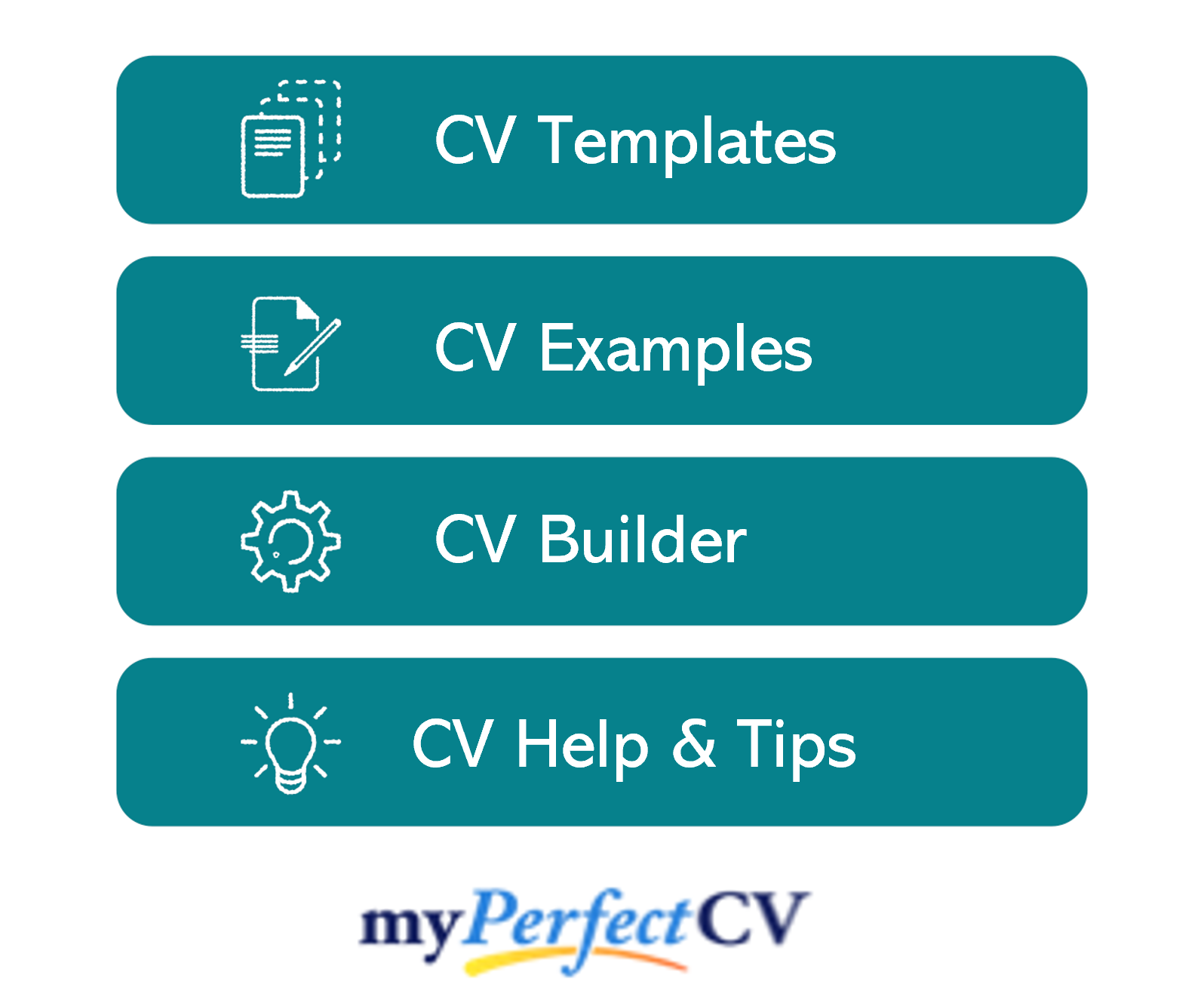 Work experience
Recruiters will be itching to know more about your relevant experience by now.
Kick-start this section with your most recent (or current) position, and work your way backwards through your history.
You can include voluntary and freelance work, too – as long as you're honest about the nature of the work.
Structuring each job
Lengthy, unbroken chunks of text is a recruiters worst nightmare, but your work experience section can easily end up looking like that if you are not careful.
To avoid this, use my tried-and-tested 3-step structure, as illustrated below:
Outline
Start with a solid introduction to your role as a whole, in order to build some context.
Explain the nature of the organisation you worked for, the size of the team you were part of, who you reported to and what the overarching purpose of your job was.
Key responsibilities
Use bullet points to detail the key responsibilities of your role, highlighting hard skills, software and knowledge wherever you can.
Keep them short and sharp to make them easily digestible by readers.
Key achievements
Finish off by showcasing 1-3 key achievements made within the role.
This could be anything that had a positive effect on your company, clients or customers, such as saving time or money, receiving exemplary feedback or receiving an award.
Sample job description for Chemistry Graduate CV
Outline
Completed a 3-month internship at a UK-based laboratory solutions provider, responsible for analytical chemistry and quality control of chemical products and materials.
Key Responsibilities
Conducted quality control tests on raw materials, intermediates, and finished products using analytical techniques such as HPLC and GC-MS
Monitored the inventory of laboratory equipment and reagents, ensuring compliance with safety regulations and managing their procurement
Maintained records of laboratory analyses, wrote technical reports, and presented findings to the management team
Collaborated with laboratory teams, including research and development, to resolve issues and optimise laboratory procedures
Quick tip: Create impressive job descriptions easily in our partner's CV Builder by adding pre-written job phrases for every industry and career stage.

Education section
Next up, you should list your education and qualifications.
This can include your formal qualifications (a degree, A-Levels and GCSEs), as well as sector-specific Chemistry Graduate qualifications and/or training.
While school leavers and recent grads should include a lot of detail here to make up for the lack of work experience, experienced candidates may benefit from a shorter education section, as your work experience section will be more important to recruiters.
Hobbies and interests
Although this is an optional section, it can be useful if your hobbies and interests will add further depth to your CV.
Interests which are related to the sector you are applying to, or which show transferable skills like leadership or teamwork, can worth listing.
On the other hand, generic hobbies like "going out with friends" won't add any value to your application, so are best left off your CV.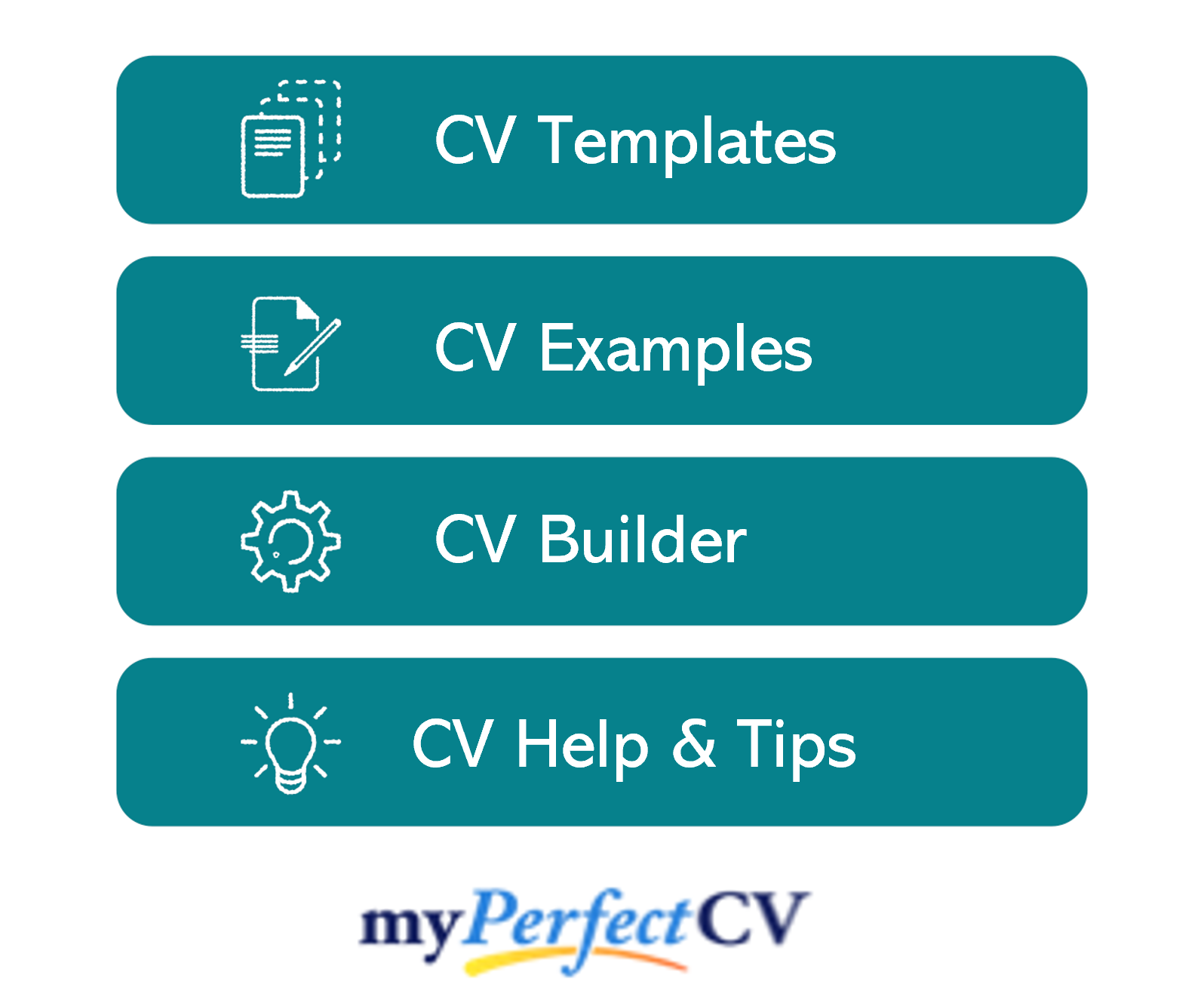 An interview-winning CV for a Chemistry Graduate role, needs to be both visually pleasing and packed with targeted content.
Whilst it needs to detail your experience, accomplishments and relevant skills, it also needs to be as clear and easy to read as possible.
Remember to research the role and review the job ad before applying, so you're able to match yourself up to the requirements.
If you follow these guidelines and keep motivated in your job search, you should land an interview in no time.
Best of luck with your next application!