Do you take pleasure in handling a case from start to finish, ensuring that your patient or client is always taken care of?
Of course you do, that's why you'd make such a skilled case manager. Providing you can highlight these core skills on your application, that is.
To help you do this we've put together a detailed guide full of our top tips, along with a case manager CV example to inspire you.
Contents
| | |
| --- | --- |
| How to write a Case Manager CV | |

Case Manager CV example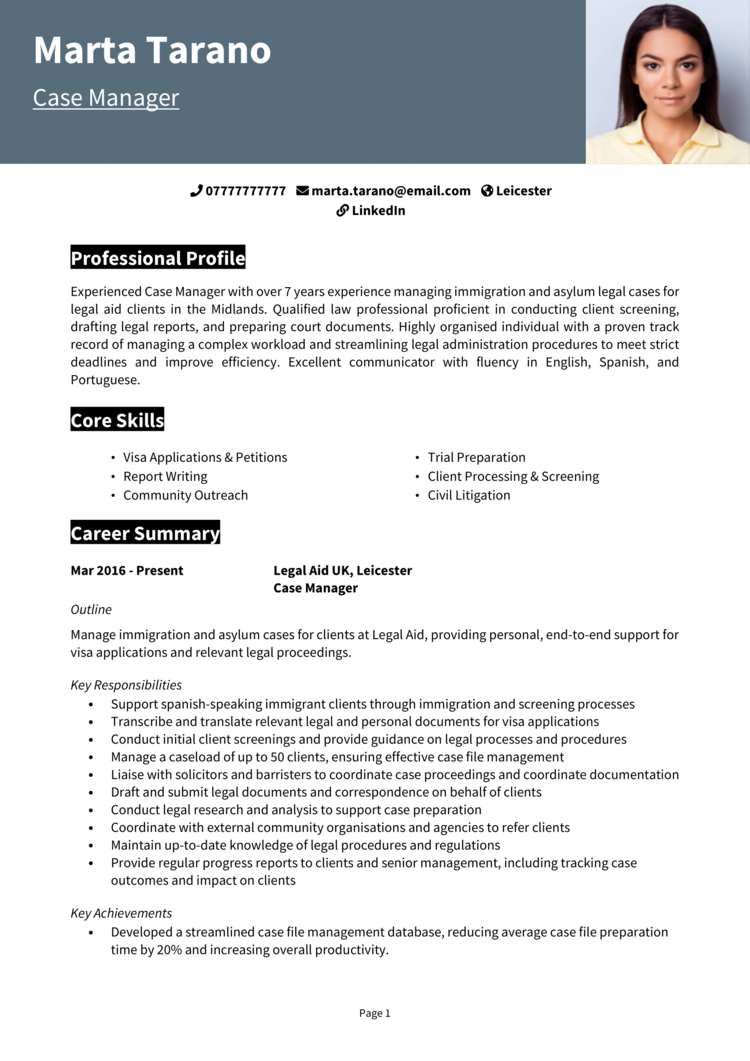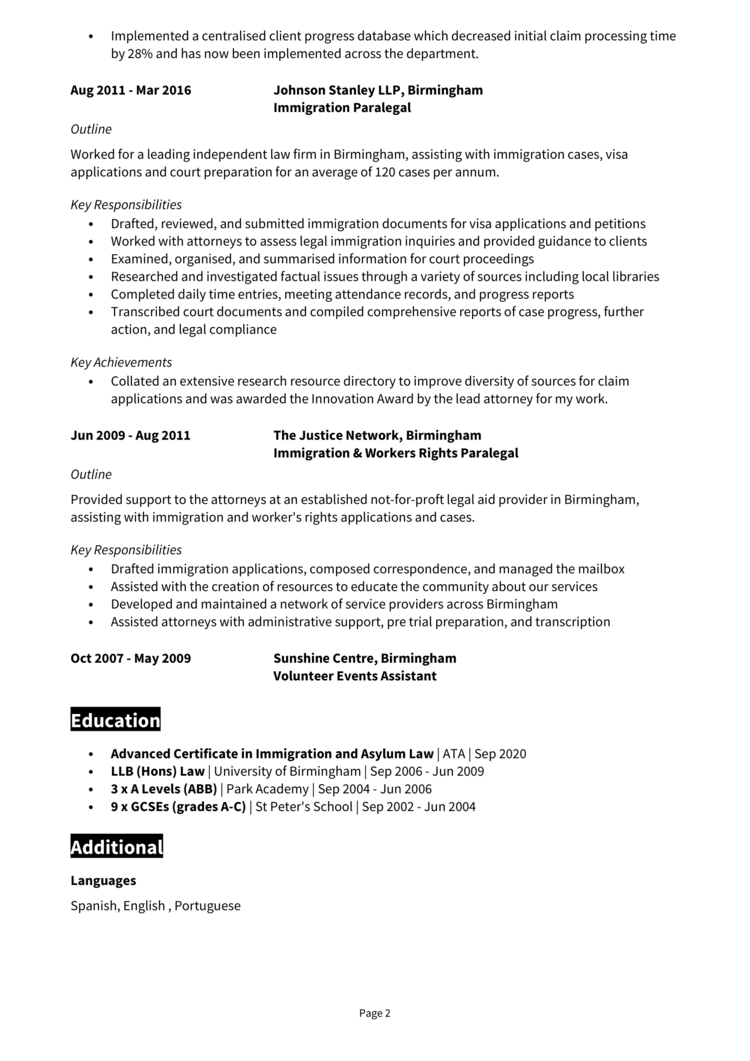 This is a good example of a Case Manager CV which contains all of the information that a hiring manager will need to be impressed, and presents it in a well- structured, easy-to-read format.
Take some time to study and understand this CV, and refer to it throughout the writing of your own CV for best results.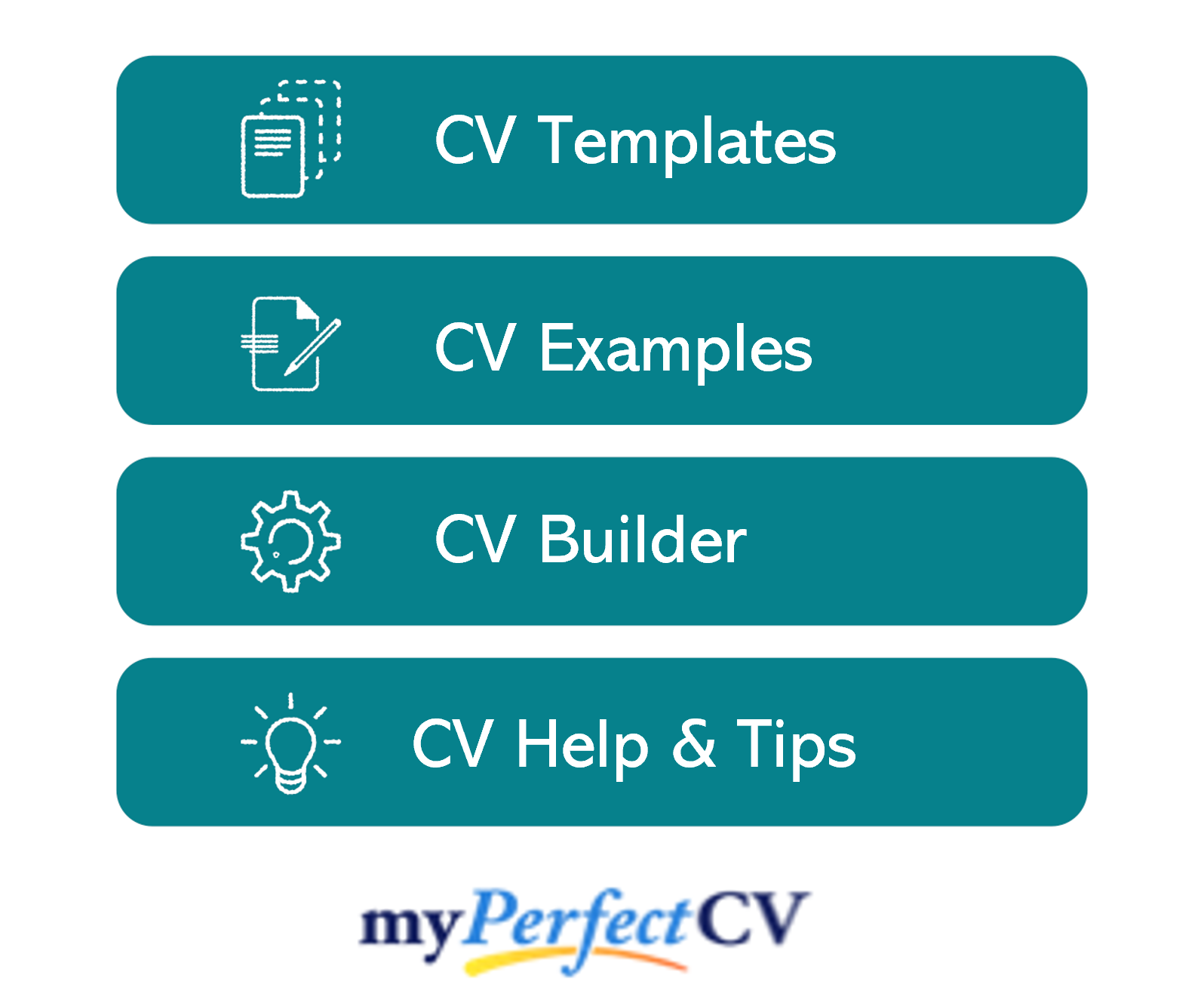 Case Manager CV format and structure
First impressions count, so a sloppy, disorganised CV may cause your CV to be overlooked..
Instead, perfect the format and structure of your CV by working to a clear logical structure and applying some simple formatting tricks to ease readability.
Don't underestimate the importance of this step; if your CV lacks readability, your written content won't even be seen.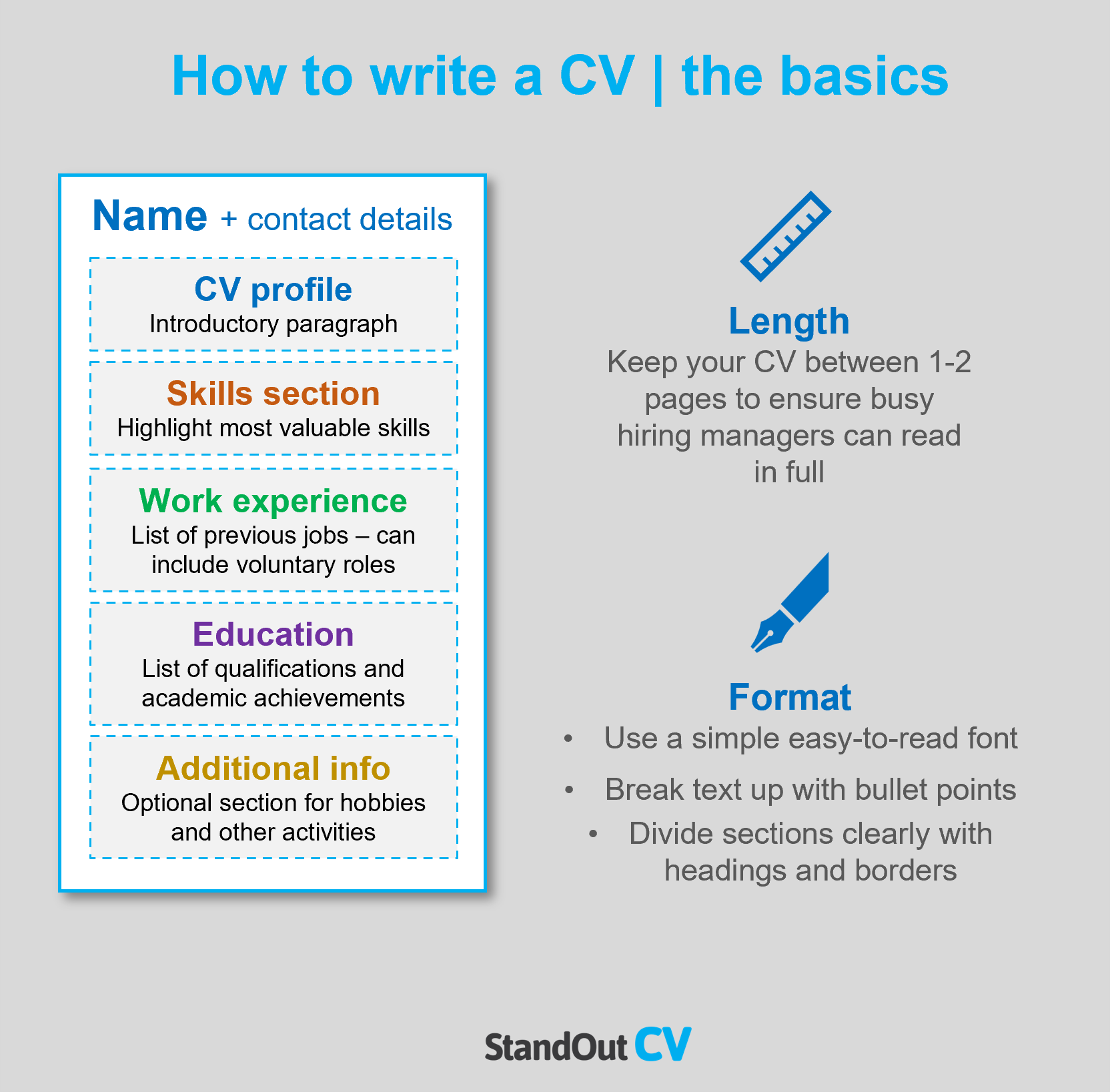 Tips for formatting your Case Manager CV
Length: While there's no 'official' CV length rule, the majority of recruiters agree that less is more. Aim for two pages of A4 or less. This is just enough room to showcase your suitability to the role, without overwhelming recruiters with irrelevant or excessive content.
Readability: To help recruiters quickly skim through your CV, it's important to format your section headings with bold or a different colour font and break up lengthy paragraphs into short sharp bullet points. This enables them to easily identify important information and assess your suitability.
Design & format: While it's okay to add your own spin to your CV, avoid overdoing the design. If you go for something elaborate, you might end up frustrating recruiters who, above anything, value simplicity and clarity.
Photos: Don't add profile photos to your CV unless you work in an industry or region which prefers to see them. Most employers in the UK will not need to see one.
Quick tip: Creating a professional CV style can be difficult and time-consuming when using Microsoft Word or Google Docs. To create a winning CV quickly, try our partner's CV Builder and use one of their eye-catching professional CV templates.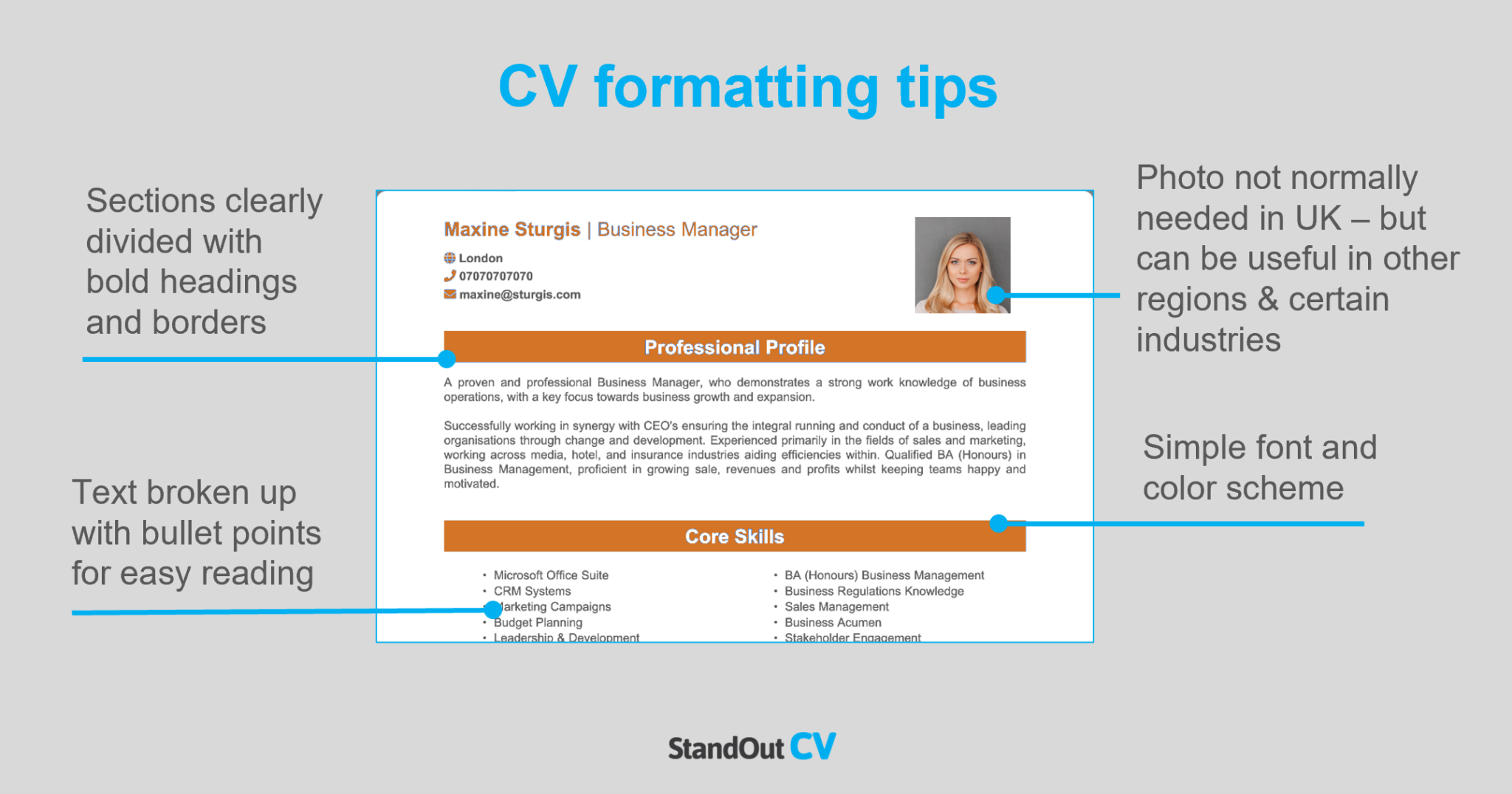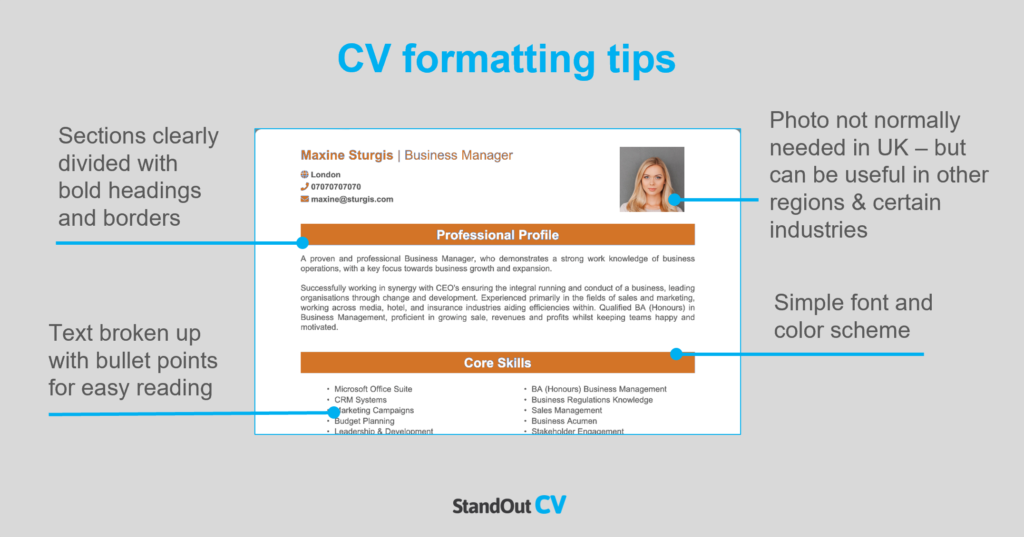 CV structure
Divide your CV into the following major sections when writing it:
Name and contact details – Head your CV with your name and contact details, to let the reader know who you are and how to contact you.
CV profile – A brief paragraph which summarises your skills and experience and highlights why you're a good match for the role.
Core skills list – A snappy, bullet-pointed list of your most relevant skills.
Work experience – A structured list of your work experience in reverse chronological order.
Education – A summary of any relevant qualifications or professional training you've completed.
Hobbies and interests – An optional section, which should only be used if your hobbies are relevant to the jobs you're applying to.
Now you understand the basic layout of a CV, here's what you should include in each section of yours.
Contact Details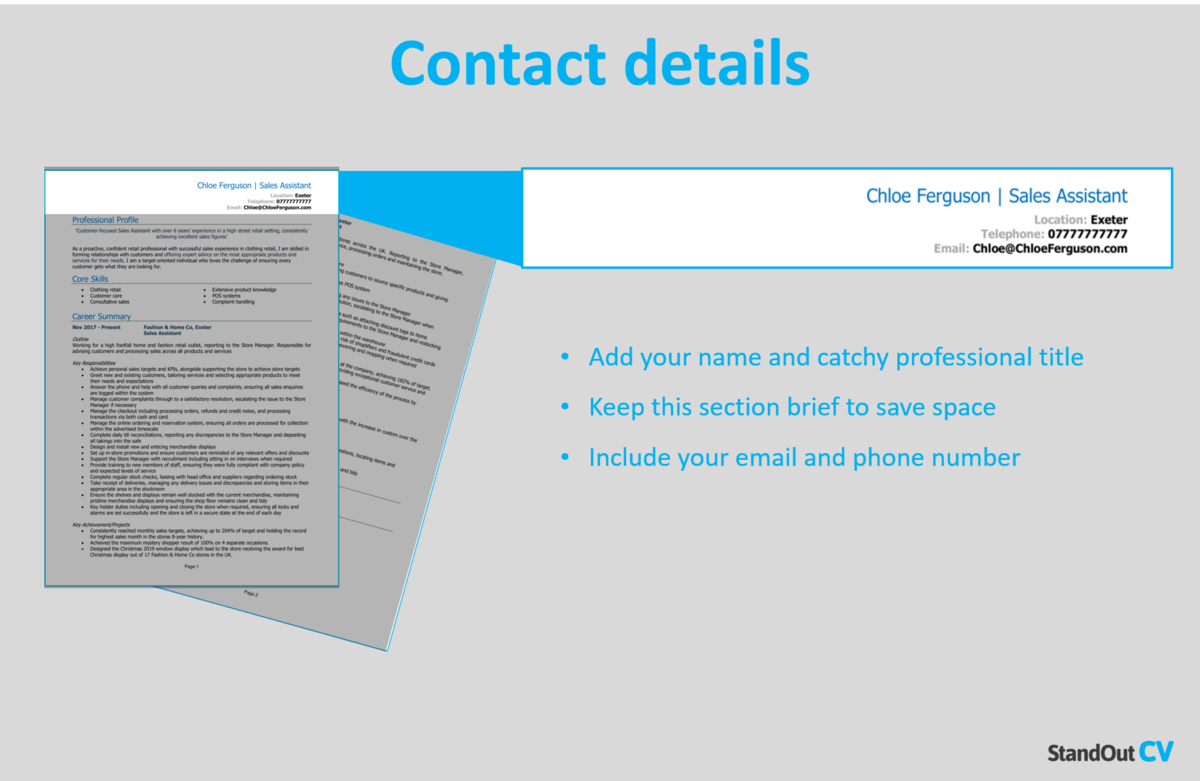 Begin by sharing your contact details, so it's easy for employers to give you a call.
Keep to the basics, such as:
Mobile number
Email address – It should sound professional, with no slang or nicknames. Make a new one for your job applications if necessary.
Location – Simply share your vague location, for example 'Manchester', rather than a full address.
LinkedIn profile or portfolio URL – Remember to update them before you send your application.
Case Manager CV Profile
Recruiters read through countless applications every day.
If they don't find what they're looking for quickly, they'll simply move onto the next one.
That's what makes your CV profile (or personal statement, if you're an entry-level/graduate candidate) so important.
This short and snappy summary sits at the top of your CV, and should give a high-level overview of why you're a good match for the job.
This way, you can ensure that busy recruiters see your suitability from the outset, and so, feel your CV is worth their time.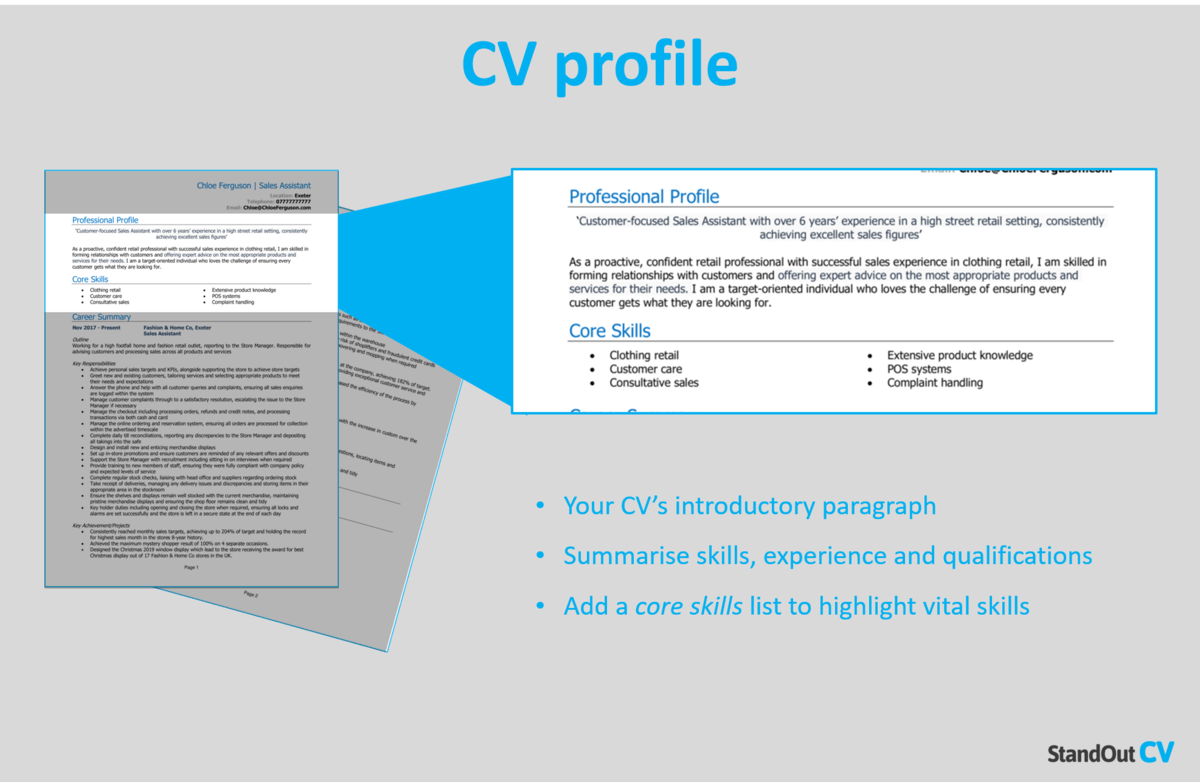 How to write a good CV profile:
Make it short and sharp: Recruiters are busy, so to ensure your profile is actually read, it's best to keep it short and snappy. 3-5 punchy lines makes for the perfect profile.
Tailor it: Before writing your CV, make sure to do some research. Figure out exactly what your desired employers are looking for and make sure that you are making those requirements prominent in your CV profile, and throughout.
Don't add an objective: Want to talk about about your career goals and objectives? While the profile may seem like a good space to do so, they're actually much better suited to your cover letter.
Avoid generic phrases: "Determined team player who always gives 110%" might seem like a good way to fill up your CV profile, but generic phrases like this won't land you an interview. Recruiters hear them time and time again and have no real reason to believe them. Instead, pack your profile with your hard skills and tangible achievements.
Example CV profile for Case Manager
Experienced Case Manager with over 7 years' experience managing immigration and asylum legal cases for legal aid clients in the Midlands. Qualified law professional proficient in conducting client screening, drafting legal reports, and preparing court documents. Highly organised individual with a proven track record of managing a complex workload and streamlining legal administration procedures to meet strict deadlines and improve efficiency. Excellent communicator with fluency in English, Spanish, and Portuguese.
What to include in your Case Manager CV profile?
Experience overview: Demonstrate your suitability for your target jobs by giving a high level summary of your previous work work experience, including the industries you have worked in, types of employer, and the type of roles you have previous experience of.
Targeted skills: Ensure that your profile highlights your key skills that are most relevant to your Case Manager, and tailor them to match the specific job you are applying for. To do this, refer to the job description to closely align your skills with their requirements.
Important qualifications: If you have any qualifications which are highly relevant to Case Manager jobs, then highlight them in your profile so that employers do not miss them.
Quick tip: If you are finding it difficult to write an attention-grabbing CV profile, choose from hundreds of pre-written profiles across all industries, and add one to your CV with one click in our partner's CV Builder. All profiles are written by recruitment experts and easily tailored to suit your unique skillset.
Core skills section
In addition to your CV profile, your core skills section provides an easily digestible snapshot of your skills – perfect for grabbing the attention of busy hiring managers.
As Case Manager jobs might receive a huge pile of applications, this is a great way to stand out and show off your suitability for the role.
It should be made up of 2-3 columns of bullet points and be made up of skills that are highly relevant to the jobs you are targeting.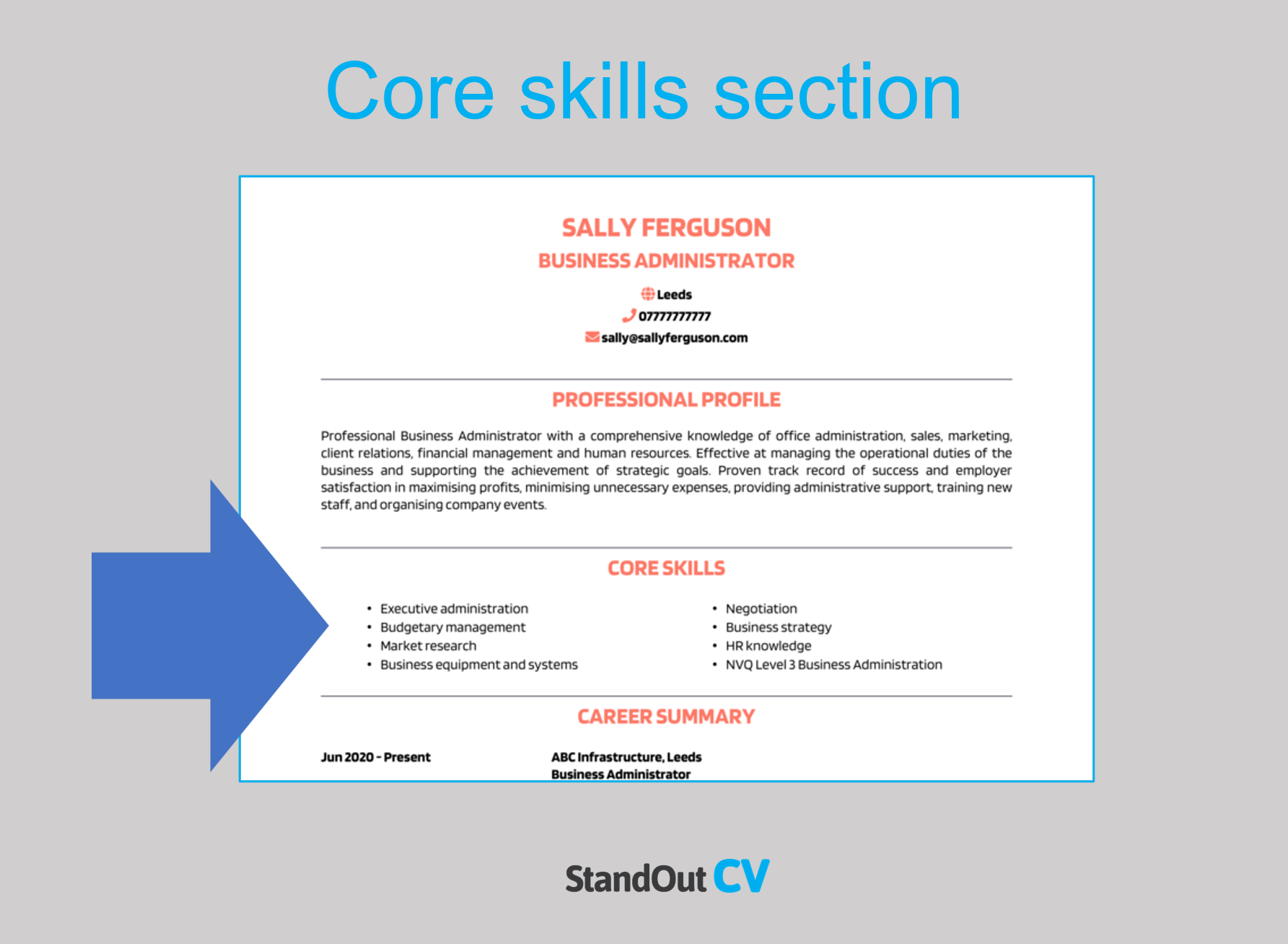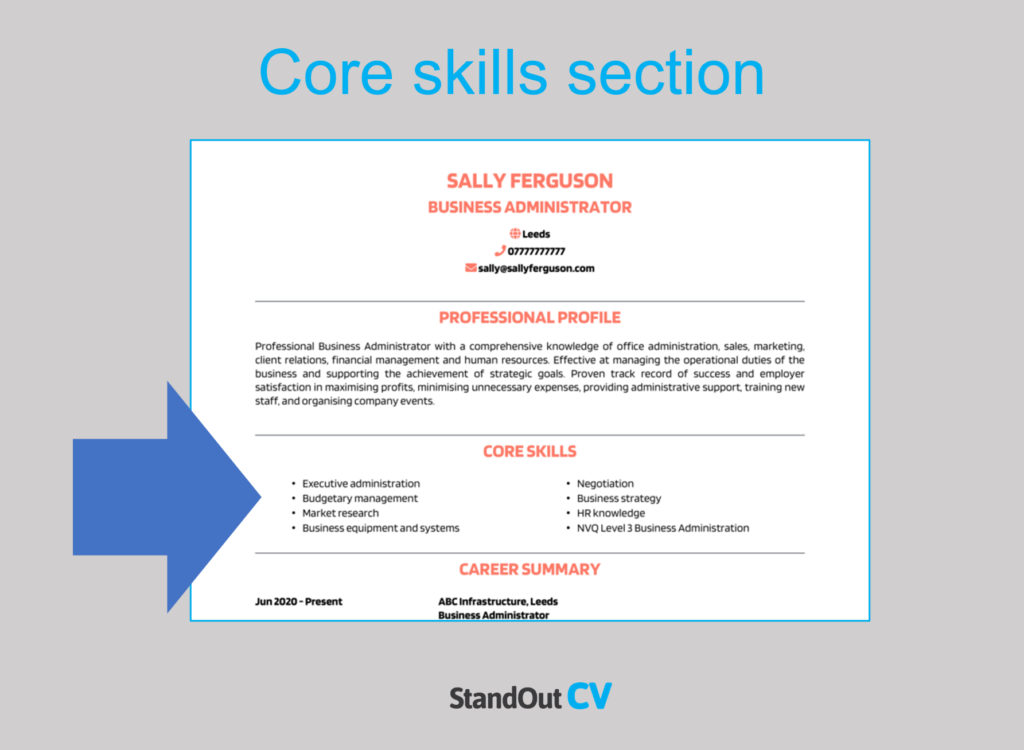 Important skills for your Case Manager CV
Case Assessment – Assessing the needs, circumstances, and risks of individuals or families seeking support or intervention.
Resource Coordination – Identifying and coordinating appropriate resources, services, and support networks for clients, including referrals to relevant agencies and organisations.
Risk Management – Utilising knowledge of risk assessment and management techniques to identify potential risks and implement measures to mitigate them.
Documentation and Reporting – Maintaining accurate and detailed records, documenting case progress, and preparing reports for internal and external stakeholders.
Advocacy – Advocating for clients' rights and interests, ensuring they have access to necessary services and opportunities.
Crisis Intervention – Providing immediate support and assistance during crisis situations, such as mental health crises, domestic violence incidents, or emergencies.
Cross-functional Collaboration – Working with multidisciplinary teams, including healthcare professionals, social workers, legal professionals, and community organisations.
Cultural Competence – Understanding and respecting diverse cultural backgrounds, providing culturally sensitive and inclusive services.
Legal and Ethical Compliance – Utilising knowledge of relevant legislation, regulations, and ethical guidelines to ensure compliance in delivering services and protecting clients' rights and confidentiality.
Quick tip: Our partner's CV Builder has thousands of in-demand skills for all industries and professions, that can be added to your CV in seconds – This will save you time and ensure you get noticed by recruiters.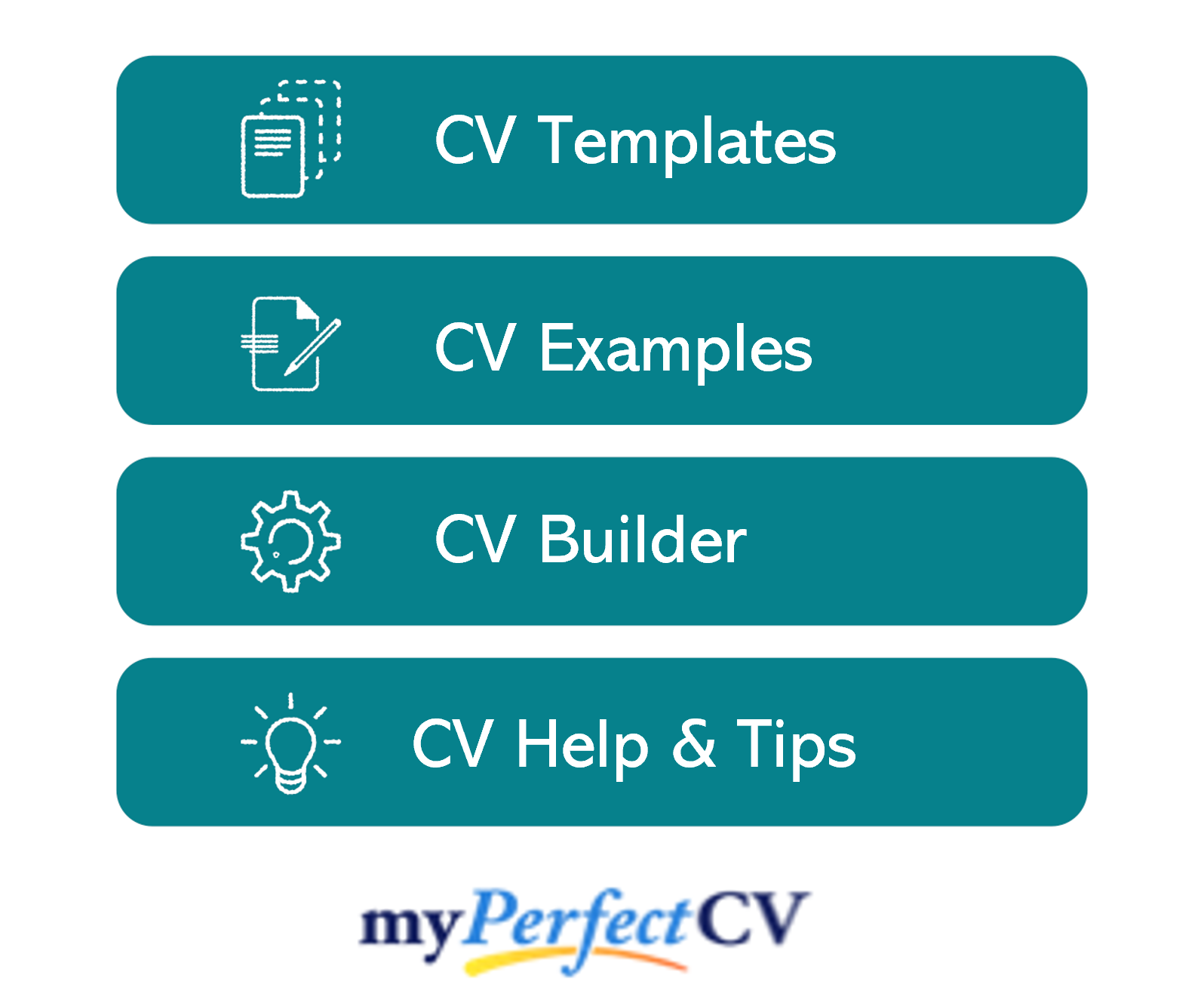 Work experience
Recruiters will be itching to know more about your relevant experience by now.
Kick-start this section with your most recent (or current) position, and work your way backwards through your history.
You can include voluntary and freelance work, too – as long as you're honest about the nature of the work.
Structuring each job
Lengthy, unbroken chunks of text is a recruiters worst nightmare, but your work experience section can easily end up looking like that if you are not careful.
To avoid this, use my tried-and-tested 3-step structure, as illustrated below:
Outline
Begin with a summary of your role, detailing what the purpose of your job was, who you reported to and what size of team you were part of (or led).
Key responsibilities
Follow with a snappy list of bullet points, detailing your daily duties and responsibilities.
Tailor it to the role you're applying for by mentioning how you put the target employer's desired hard skills and knowledge to use in this role.
Key achievements
Lastly, add impact by highlight 1-3 key achievements that you made within the role.
Struggling to think of an achievement? If it had a positive impact on your company, it counts.
For example, you might increased company profits, improved processes, or something simpler, such as going above and beyond to solve a customer's problem.
Sample job description for Case Manager CV
Outline
Manage immigration and asylum cases for clients at Legal Aid, providing personal, end-to-end support for visa applications and relevant legal proceedings.
Key Responsibilities
Support Spanish-speaking immigrant clients through immigration and screening processes
Transcribe and translate relevant legal and personal documents for visa applications
Conduct initial client screenings and provide guidance on legal processes and procedures
Manage a caseload of up to 50 clients, ensuring effective case file management
Quick tip: Create impressive job descriptions easily in our partner's CV Builder by adding pre-written job phrases for every industry and career stage.

Education section
Although there should be mentions of your highest and most relevant qualifications earlier on in your CV, save your exhaustive list of qualifications for the bottom.
If you're an experienced candidate, simply include the qualifications that are highly relevant to Case Manager roles.
However, less experienced candidates can provide a more thorough list of qualifications, including A-Levels and GCSEs.
You can also dedicate more space to your degree, discussing relevant exams, assignments and modules in more detail, if your target employers consider them to be important.
Hobbies and interests
The hobbies and interests CV section isn't mandatory, so don't worry if you're out of room by this point.
However, if you have an interesting hobby, or an interest that could make you seem more suitable for the role, then certainly think about adding.
Be careful what you include though… Only consider hobbies that exhibit skills that are required for roles as a Case Manager, or transferable workplace skills.
There is never any need to tell employers that you like to watch TV and eat out.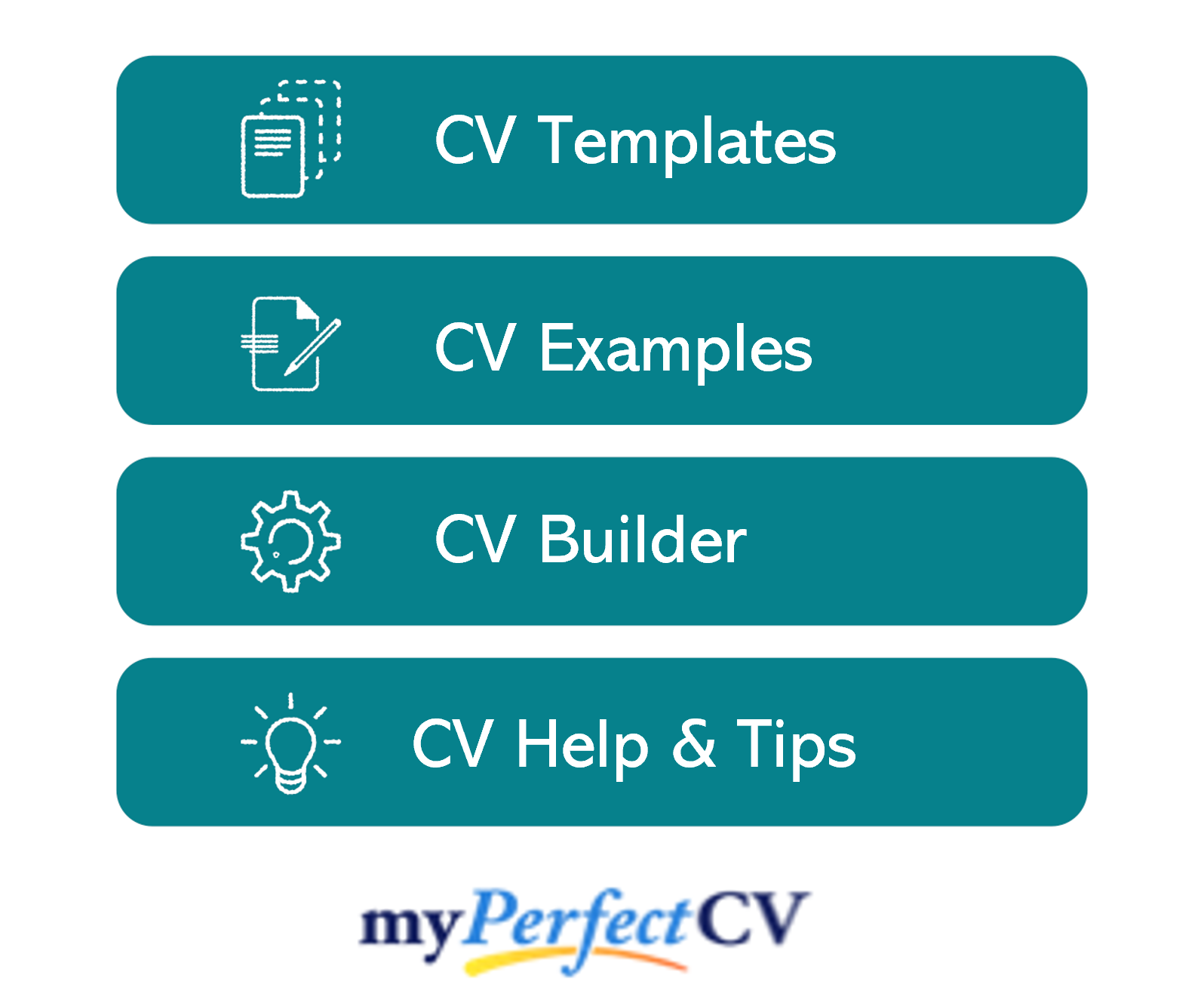 Creating a strong Case Manager CV requires a blend of punchy content, considered structure and format, and heavy tailoring.
By creating a punchy profile and core skills list, you'll be able to hook recruiter's attention and ensure your CV gets read.
Remember that research and relevance is the key to a good CV, so research your target roles before you start writing and pack your CV with relevant skills.
Best of luck with your next application!