To land a rewarding property manager role, you'll need an exceptional CV.
Your property manager CV needs to combine a mixed set of soft skills and technical knowledge, to prove your expertise to employers.
In this guide, we provide you with a sample property manager CV and also bring you insightful ideas about how to write a property manager CV that secures interviews.
Guide contents
Property manager CV example
Structuring and formatting your CV
Writing your CV profile
Detailing work experience
Your education
Skills required for your Property manager CV

Property manager CV example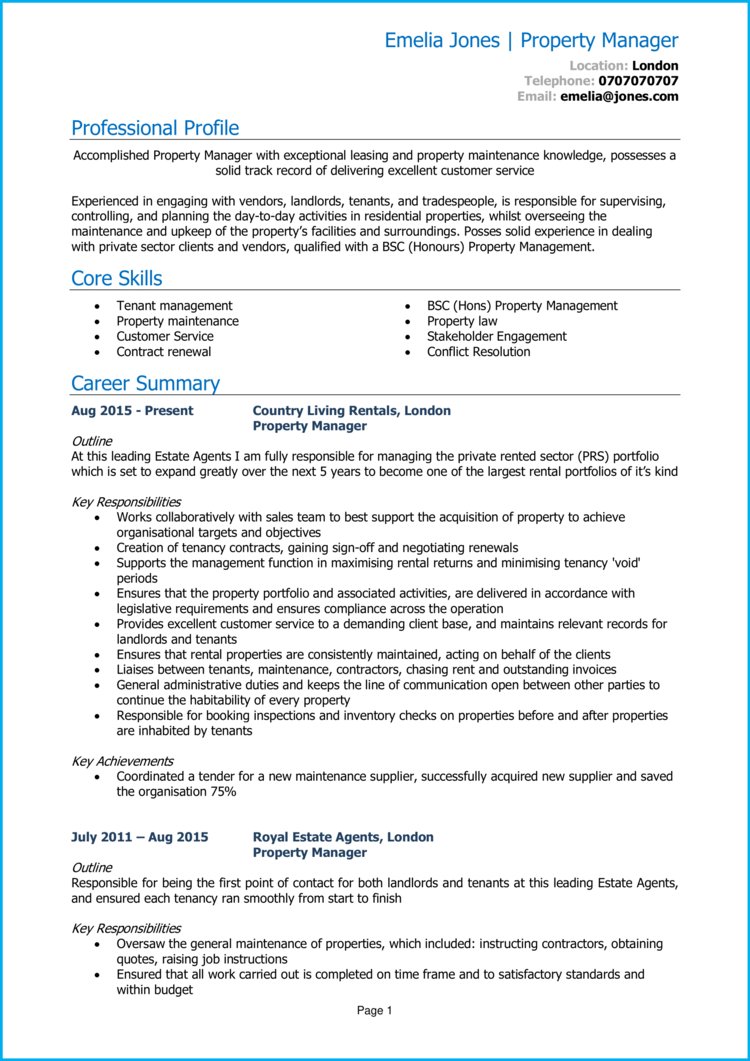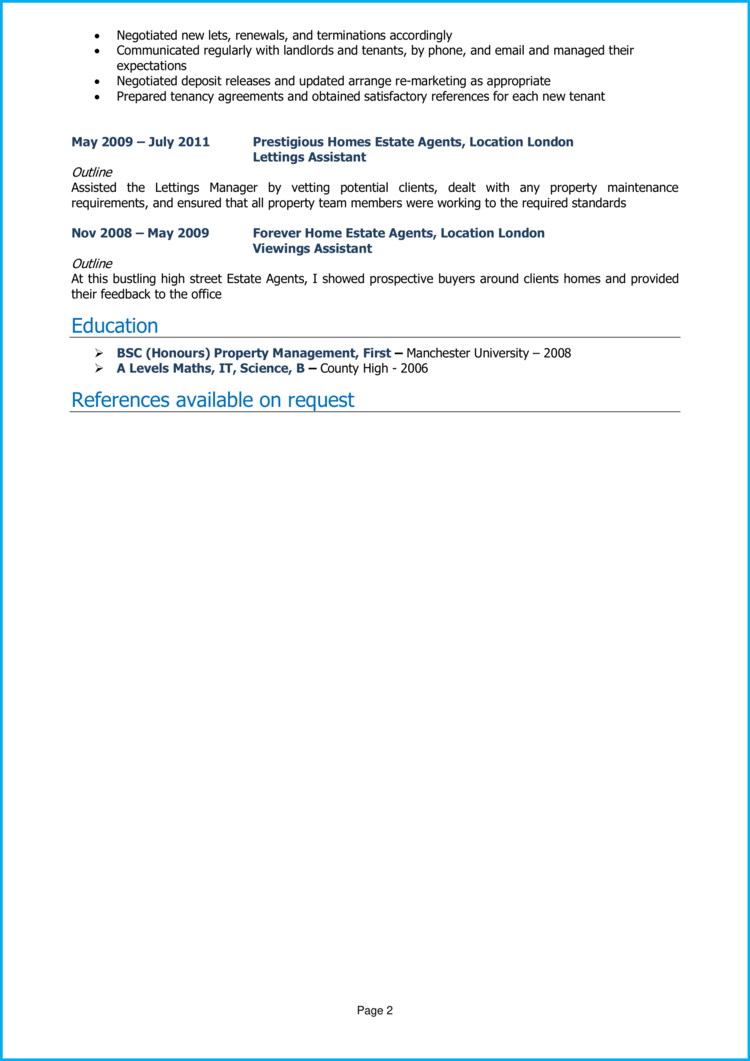 The above CV example demonstrates the type of info you should be including within your Property manager CV, as well as how to display this information in a way which looks professional and is easy for time-strapped recruiters to read.
This is the standard you should be aiming for, so remember to refer back to it throughout the CV writing process.
Property manager CV structure and format
If you focus on the written content of your CV but ignore how it actually looks, your efforts could end up wasted.
No matter how suitable you are for the role, no recruiter wants to spend time squinting and trying to navigate a badly designed and disorganised CV.
Instead, make sure to organise your content into a simple structure and spend some time formatting it for ease of reading – it'll get you in recruiter's good books from the get-go!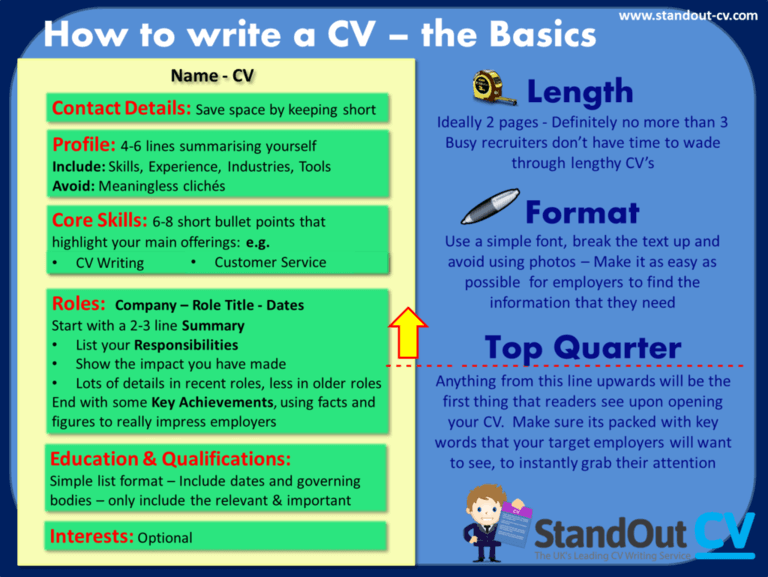 Formatting Tips
Length: Recruiters will be immediately put off by lengthy CVs – with hundreds of applications to read through, they simply don't have the time! Grabbing their attention with a short, snappy and highly relevant CV is far more likely to lead to success. Aim for two sides of A4 or less.
Readability: Recruiters appreciate CVs that they can quickly scan through without trouble. Ensure yours makes the cut by formatting your headings for attention (bold or coloured fonts should do the trick) and breaking up long paragraphs into smaller chunks or short, snappy bullet points.
Design: The saying 'less is more' couldn't be more applicable to CVs. Readability is key, so avoid overly complicated designs and graphics. A subtle colour palette and easy-to-read font is all you need!
Avoid photos: Logos, profile photos or other images aren't necessary and rarely add any value – save the space for written content, instead!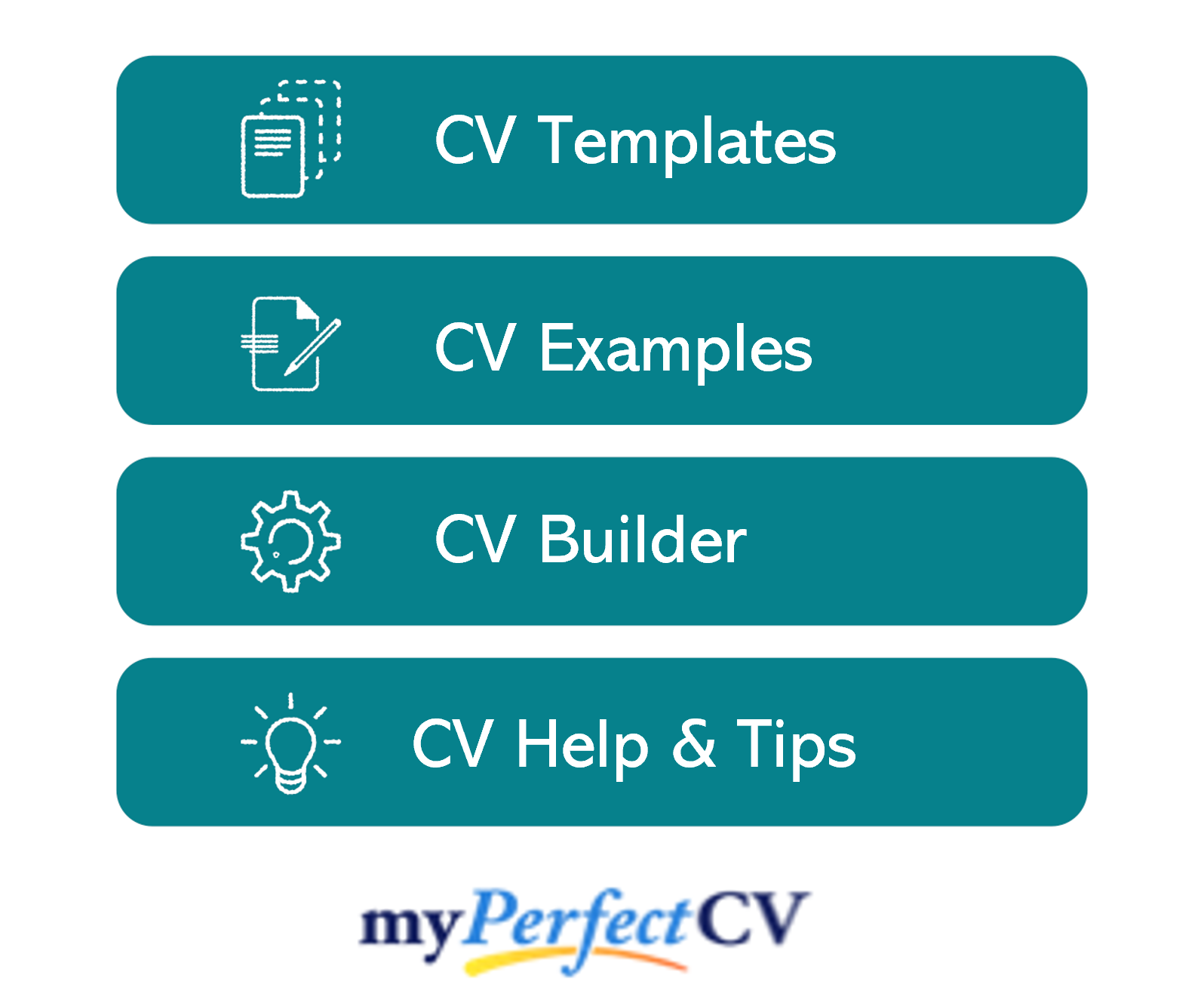 Structuring your CV
When writing your own CV, break up your CV content into the following key sections:
Name and contact details – Place them at the top of your CV, so that employers can easily get in touch.
CV profile – A punchy sales pitch of your key experience, skills and achievements to reel readers in.
Core skills section – A bullet-pointed snapshot of your abilities.
Work experience – A well-structured list of your relevant work experience.
Education – An overview of any relevant qualifications or professional training you have.
Hobbies and interests – A short description of any relevant hobbies or interests (optional).
Now I'll guide you through exactly what you should include in each CV section.
CV Contact Details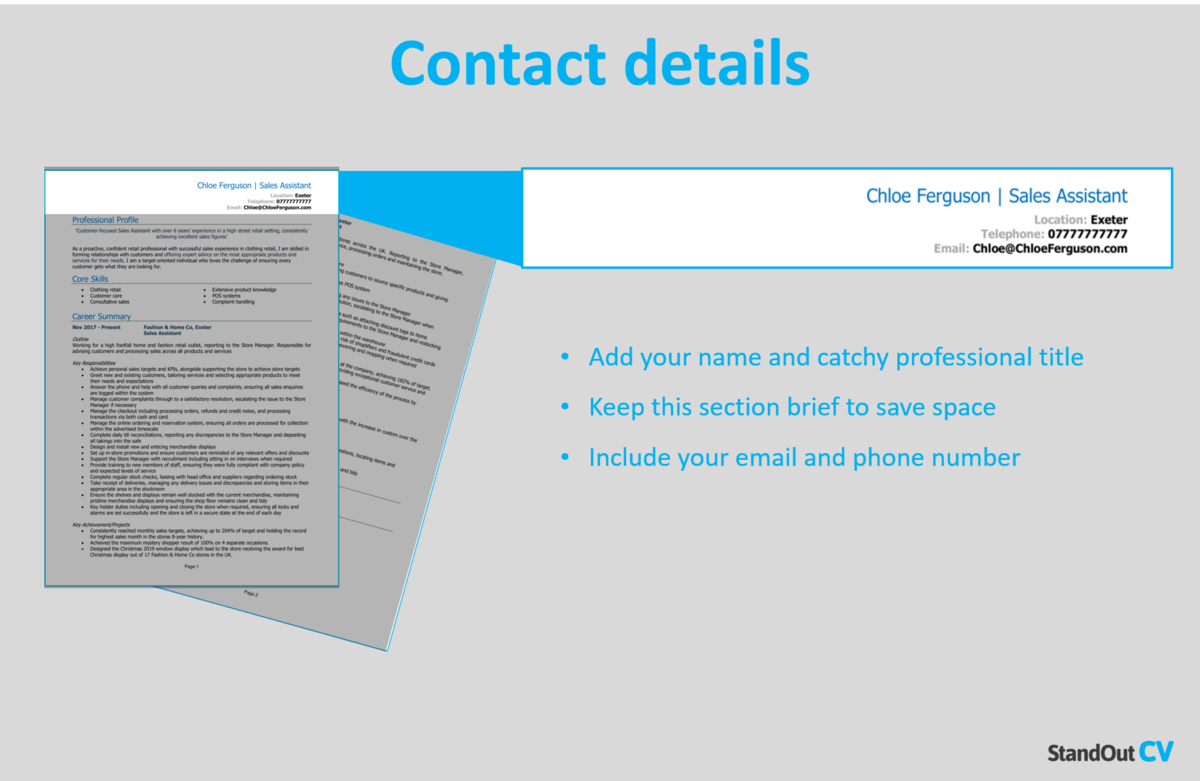 Kick-start your CV with your contact details, so recruiters can get in touch easily.
Here's what you should include:
Mobile number
Email address – Make sure it's professional, with no silly nicknames.
Location – Your town or city is sufficient, rather than a full address.
LinkedIn profile or portfolio URL – Ensure they've been updated and are looking slick and professional.
Quick tip: Avoid listing your date of birth, marital status or other irrelevant details – they're unnecessary at this stage.
Property manager CV Profile
Recruiters and hiring managers are busy, so it's essential to catch their attention from the get-go.
A strong introductory profile (or personal statement, for junior candidates) at the top of the CV is the first thing they'll read, so it's a great chance to make an impression.
It should be a short but punchy summary of your key skills, relevant experience and accomplishments.
Ultimately, it should explain why you're a great fit for the role you're applying for and inspire estate agents to read the rest of your CV.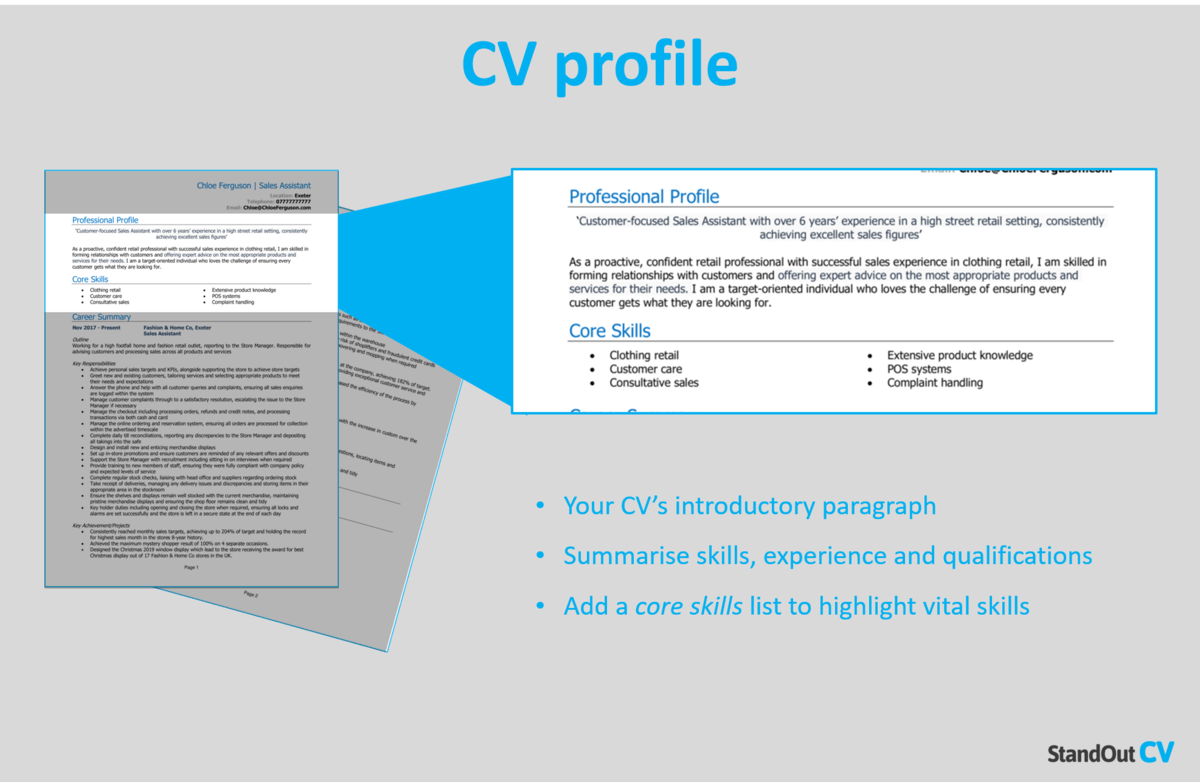 Tips for creating an impactful CV profile:
Keep it brief: Recruiters are busy, so to ensure your profile is actually read, it's best to keep it short and snappy. 3-5 punchy lines makes for the perfect profile.
Tailor it: If recruiters don't see your suitability within a few seconds, they may close your CV straight away. Your CV profile should closely match the essential requirements listed in the job ad, so make sure to review them before you write it.
Don't add an objective: You only have a short space for your CV profile, so avoid writing down your career goals or objectives. If you think these will help your application, incorporate them into your cover letter instead.
Avoid cliches: If your CV is riddled with clichès like "Dynamic thought-leader", hit that delete button. Phrases like these are like a broken record to recruiters, who read them countless times per day. Hard facts, skills, knowledge and results are sure to yield far better results.
What to include in your Property manager CV profile?
Summary of experience: Recruiters will want to know what type of companies you've worked for, industries you have knowledge of, and the type of work you've carried out in the past, so give them a summary of this in your profile.
Relevant skills: Make your most relevant Property manager key skills clear in your profile. These should be tailored to the specific role you're applying for — so make sure to check the job description first, and aim to match their requirements as closely as you can.
Essential qualifications: Be sure to outline your relevant Property manager qualifications, so that anyone reading the CV can instantly see you are qualified for the jobs you are applying to.
Quick tip: If spelling and grammar are not a strong point of yours, Use our partner's CV builder to add pre-written content that has been created by recruitment experts, and proofread by our team.
Core skills section
In addition to your CV profile, your core skills section provides an easily digestible snapshot of your skills – perfect for grabbing the attention of busy hiring managers.
As Property manager jobs might receive a huge pile of applications, this is a great way to stand out and show off your suitability for the role.
It should be made up of 2-3 columns of bullet points and be made up of skills that are highly relevant to the jobs you are targeting.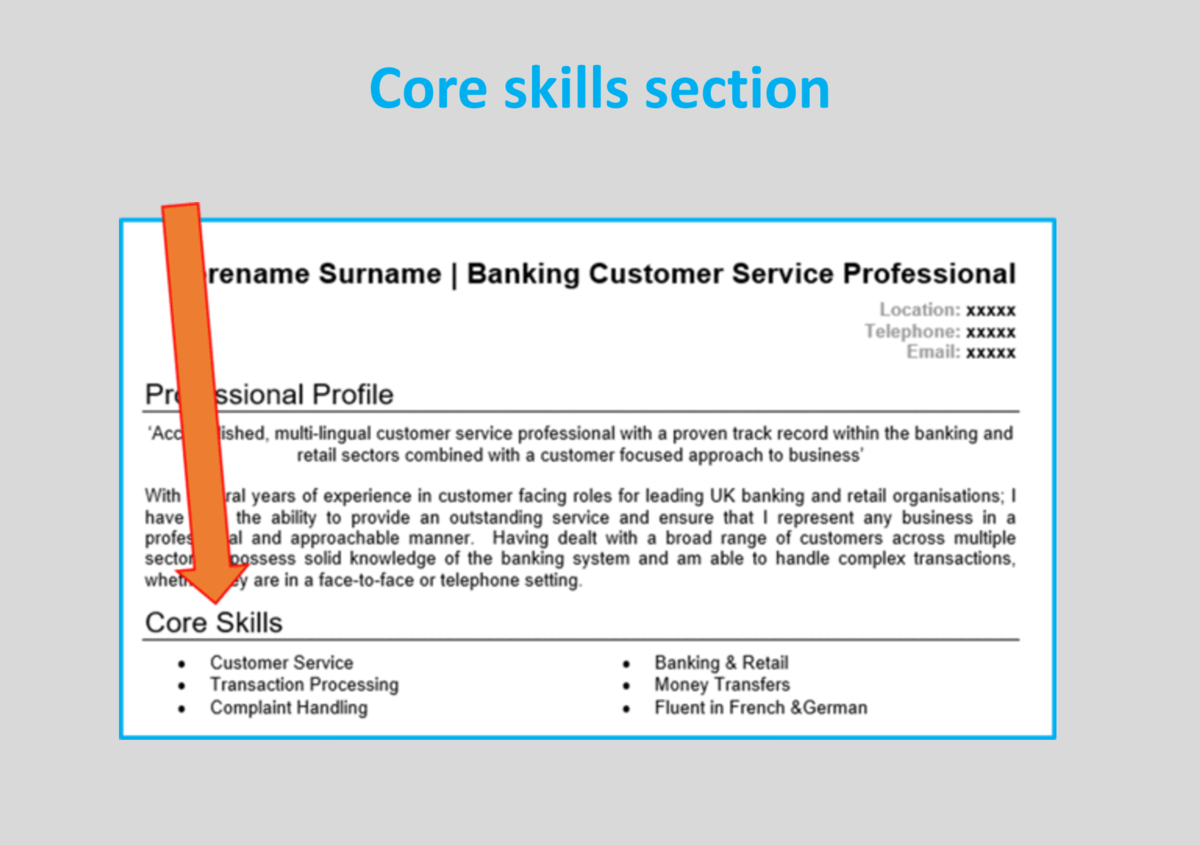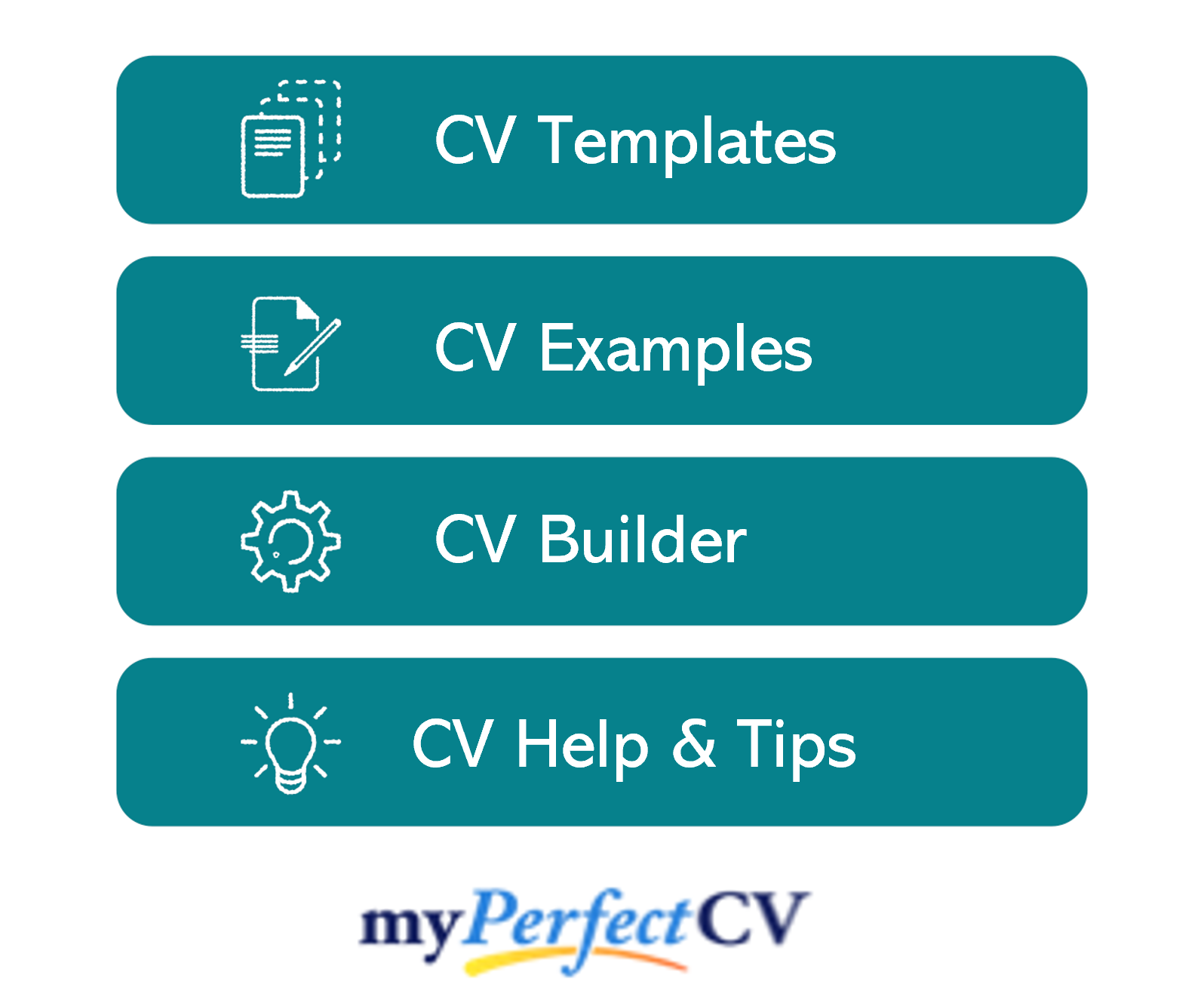 Work experience/Career history
By this point, employers will be keen to know more detail about you career history.
Starting with your most recent role and working backwards, create a snappy list of any relevant roles you've held.
This could be freelance, voluntary, part-time or temporary jobs too. Anything that's relevant to your target role is well-worth listing!
Structuring your roles
The structure of your work experience section can seriously affect its impact.
This is generally the biggest section of a CV, and with no thought to structure, it can look bulky and important information can get lost.
Use my 3-step structure below to allow for easy navigation, so employers can find what they are looking for:
Outline
Start with a solid introduction to your role as a whole, in order to build some context.
Explain the nature of the organisation you worked for, the size of the team you were part of, who you reported to and what the overarching purpose of your job was.
E.g.
"At this leading Estate Agents I am fully responsible for managing the private rented sector (PRS) portfolio which is set to expand greatly over the next 5 years to become one of the largest rental portfolios of it's kind
Key responsibilities
Use bullet points to detail the key responsibilities of your role, highlighting hard skills, software and knowledge wherever you can.
Keep them short and sharp to make them easily digestible by readers.
E.g.
Liaises between tenants, maintenance, contractors, chasing rent and outstanding invoices
General administrative duties and keeps the line of communication open between other parties to continue the habitability of every property
Responsible for booking inspections and inventory checks on properties before and after properties are inhabited by tenants
Key achievements
Finish off by showcasing 1-3 key achievements made within the role.
This could be anything that had a positive effect on your company, clients or customers, such as saving time or money, receiving exemplary feedback or receiving an award.
E.g.
Coordinated a tender for a new maintenance supplier, successfully acquired new supplier and saved the organisation 75% of annual budget
Education
At the bottom of your CV is your full education section. You can list your formal academic qualifications, such as:
As well as any specific Property manager qualifications that are essential to the jobs you are applying for.
Note down the name of the qualification, the organisation at which you studied, and the date of completion.
Interests and hobbies
Although this is an optional section, it can be useful if your hobbies and interests will add further depth to your CV.
Interests which are related to the sector you are applying to, or which show transferable skills like leadership or teamwork, can worth listing.
On the other hand, generic hobbies like "going out with friends" won't add any value to your application, so are best left off your CV.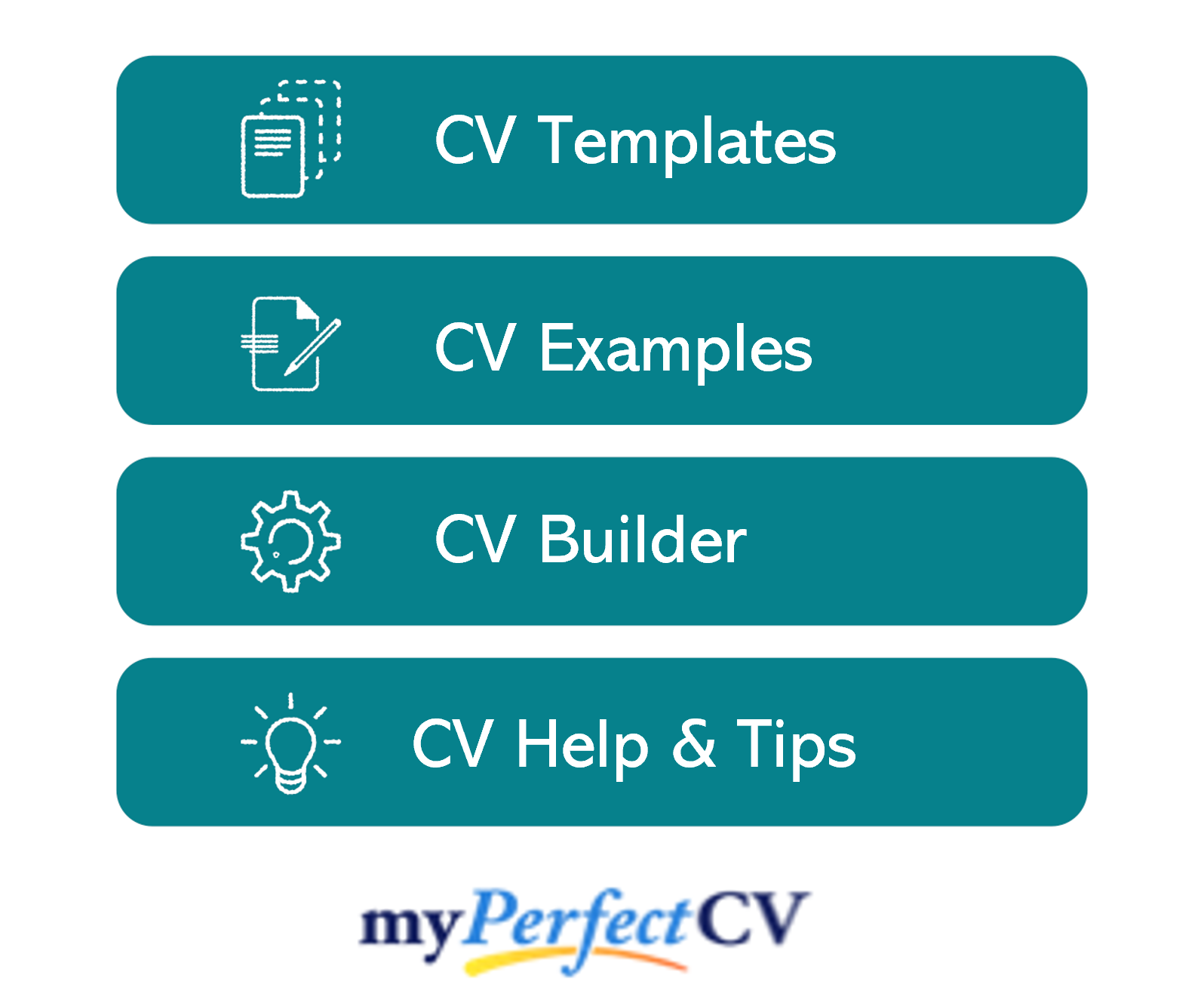 Essential skills for your Property manager CV
Tailoring your CV to the roles you are applying for is key to success, so make sure to read through the job descriptions and tailor your skills accordingly.
However, commonly desired Property manager skills include:
Supplier management: Detail your skills in effectively communicating with a vast range of different people from tenants to contractors.
Organisational – Demonstrate your abilities with organisation and multi-tasking, showing how you streamline work through useful procedures and systems.
Research and legal skills – Utilise examples of how you have used your legal knowledge and/or research skills to manage property within regulatory frameworks and business best practice.
Customer service – Showcase your skills in customer service including availability, conflict resolution, dispute handling and prioritisation.
Property knowledge – Demonstrate accurate knowledge of different property requirements, from inspections to core maintenance.
Writing your Property manager CV
An interview-winning CV for a Property manager role, needs to be both visually pleasing and packed with targeted content.
Whilst it needs to detail your experience, accomplishments and relevant skills, it also needs to be as clear and easy to read as possible.
Remember to research the role and review the job ad before applying, so you're able to match yourself up to the requirements.
If you follow these guidelines and keep motivated in your job search, you should land an interview in no time.
Best of luck with your next application!