Moving up the ladder into a supervisor role will land you a better salary and lots of valuable leadership experience.
But in order to bag yourself a role, you're going to need to write a skills-packed CV which showcases your potential to employers.
This in-depth CV writing guide, which comes with an example supervisor CV, will teach you how to set yourself apart from other applicants and land an interview.
Guide contents
Supervisor CV example
Structuring and formatting your CV
Writing your CV profile
Detailing work experience
Your education
Skills required for your supervisor CV

Supervisor CV example


The CV example above will help you to visualise what your own CV should look like once it's finished.
It should be clearly structured and highly legible, whilst still being packed with relevant skills and experience.
This guide will talk you through how to get a similar finished result whilst writing your own CV.
Supervisor CV structure & format
The format and structure of your CV are important because they will determine how easy it is for recruiters and employers to read your CV.
If they can find the information they need quickly, they'll be happy; but if they struggle, your application could be overlooked.
A simple and logical structure will always create a better reading experience than a complex structure, and with a few simple formatting tricks, you'll be good to go.
Check them out below:
Formatting Tips
Length: Think that submitting a five-page CV will impress recruiters? You're wrong! Even if you've got tons of experience to brag about, recruiters don't have time to read through overly detailed CVs. Keep it short, concise and relevant – 2 sides of A4 or less is perfect.
Readability:

To help busy recruiters scan through your CV, make sure your section headings stand out – bold or coloured text works well. Additionally, try to use bullet points wherever you can, as they're far easier to skim through than huge paragraphs. Lastly, don't be afraid of white space on your CV – a little breathing space is great for readability.

Design: When it comes to CV design, it's best to keep things simple and sleek. While elaborate designs certainly command attention, it's not always for the right reasons! Readability is key, so whatever you choose to do, make sure you prioritize readability above everything.


Avoid:

If your CV has photos, images or profile pictures, hit the delete button. They're not needed and won't add any value to your candidacy.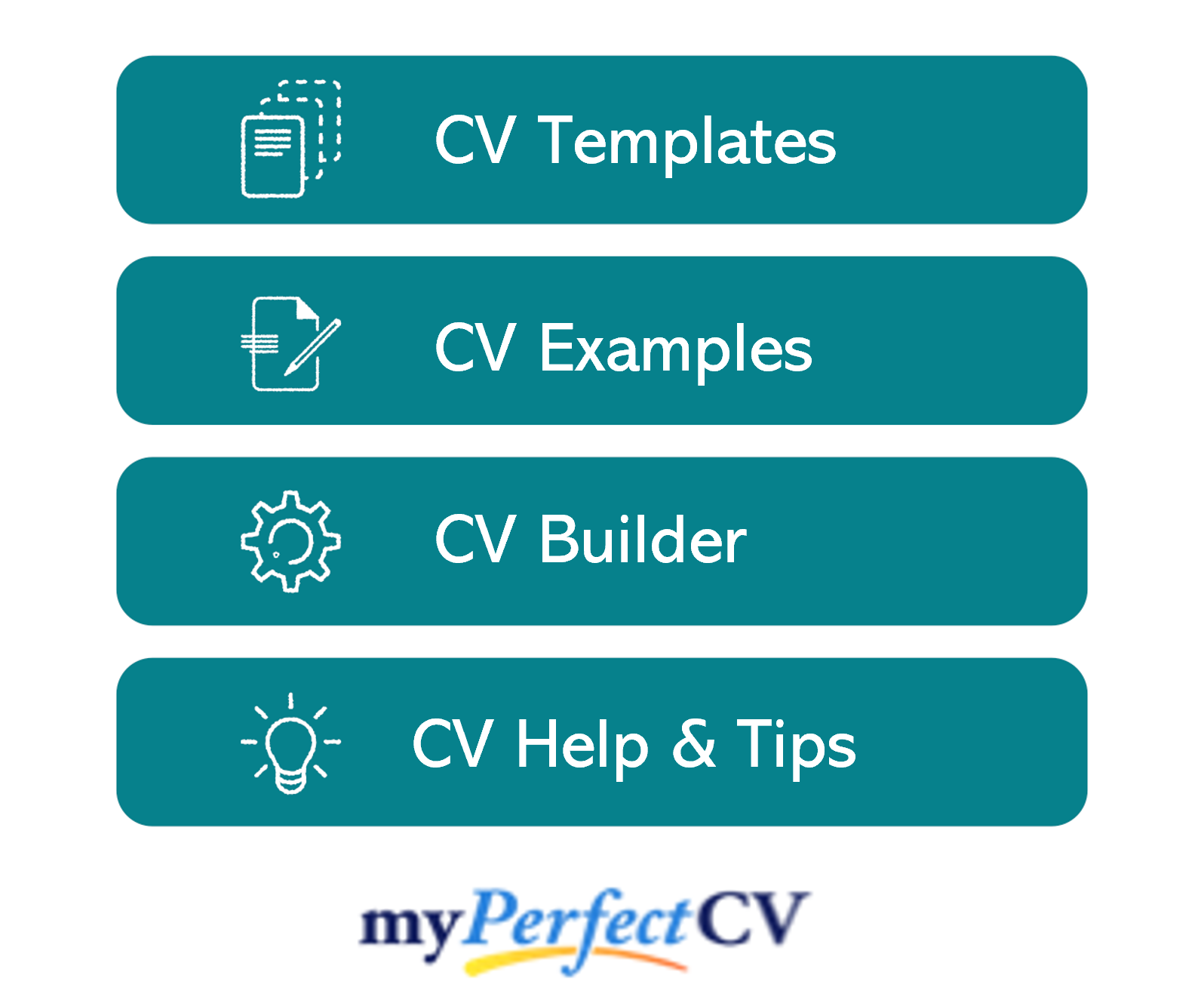 Structuring your CV
Divide your CV into the following major sections:
Name and contact details – Head your CV with your name and contact details, to let the reader know who you are and how to contact you.
CV profile – A brief paragraph which summarises your skills and experience and highlights why you're a good match for the role.
Core skills list – A snappy, bullet-pointed list of your most relevant skills.
Work experience – A structured list of your work experience in reverse chronological order.
Education – A summary of any relevant qualifications or professional training you've completed.
Hobbies and interests – An optional section, which should only be used if your hobbies are relevant to the jobs you're applying to.
CV Contact Details
Start off your CV with a basic list of your contact details.
Here's what you should include:
Mobile number

Email address – It's often helpful to make a new email address, specifically for your job applications.
Location – Share your town or city; there's no need for a full address.
LinkedIn profile URL (if you have one) – Make sure the information on your profile is coherent with your CV and that it's up-to-date.


Quick tip: Delete excessive details, such as your date of birth or marital status. Recruiters don't need to know this much about you, so it's best to save the space for your other CV sections.
Supervisor CV Profile
Your CV profile is the first thing recruiters will read – so your goal is to give them a reason to read onto the end of the document!
So, create a short and snappy paragraph that showcases your key skills, relevant experience and impressive accomplishments.
Ultimately, it should prove to the reader that you've got what it takes to carry out the job.
Tips to consider when creating your profile:
Avoid clichés: Clichés like "blue-sky thinker who always give 110%" might sound impressive to you, but they don't actually tell the recruiter much about you. Concentrate on highlighting hard facts and skills, as recruiters are more likely to take these on board.
Keep it punchy:

Recruiters have piles of CVs to read through and limited time to dedicate to each, so it pays to showcase your abilities in as few words as possible. A 3-5 sentence profile is ideal.
Tailor it:

When recruiters spot a generic CV, they chuck it straight into the bin. The CV should closely match the essential requirements listed in the job ad, so make sure to review them before you write your CV profile.
Don't include objectives: You only have a short space for your CV profile, so avoid writing down your career goals or objectives. If you think these will help your application, incorporate them into your cover letter instead.

What to include in your supervisor CV profile?
Summary of your experience – If you're applying for supervisor level roles, you should have built up some relevant experience within a particular industry/sector or have some form of leadership experience. You should provide a short and snappy summary of this experience and the sectors, companies, industries and roles you've worked in, in your profile.
Leadership skills – The role of a supervisor is normally to lead, train and motivate a team of staff. Therefore you should pack your CV profile with any leadership and managerial skills and experience you've gained – for example, decision making, training, organising rotas, resolving conflict and target setting.
Product and/or industry knowledge – If you're applying to a role in an industry in which you already hold some relevant product or sector-specific knowledge, experience and skills, shout out about it.
Qualifications – Showcase your highest and most relevant qualifications, as well as any valuable vocational training you've undertaken.
Results and achievements – Add impact by incorporating a quantified result or achievement into your profile. Maybe you dealt with 96% of customer complaints within 24 hours, decreased staff turnover by 30% within a year, or managed to increase sales by 20%?
Quick tip: Spelling and grammar errors might signal a lack of attention to detail to employers, which doesn't make for a great first impression. Use our partner's CV builder to add pre-written content from our team of recruitment experts.
Core skills section
Underneath your profile, create a core skills section.
It should be made up of 2-3 columns of bullet points of your relevant skills.
Before you do this, look over the job description and make a list of any specific skills, specialisms or knowledge required.
Then, make sure to use your findings on your list. This will paint you as the perfect match for the role.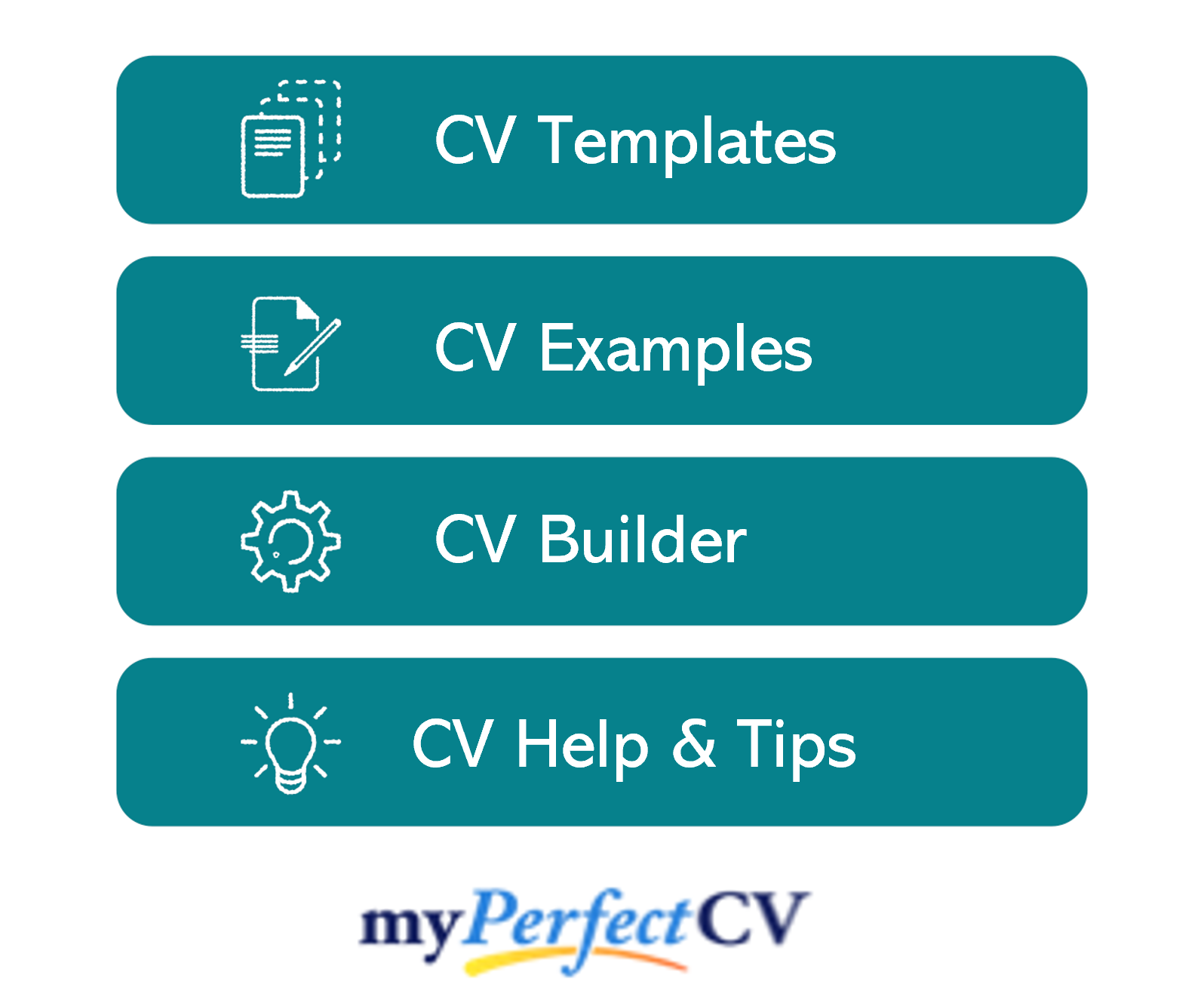 Work experience/Career history
By now, you'll have hooked the reader's attention and need to show them how you apply your skills and knowledge in the workplace.
So, starting with your most recent role and working backwards to your older roles, create a thorough summary of your career history to date.
If you've held several roles in your sector and are struggling for space, cut down the descriptions for your oldest jobs.
Structuring your roles
Whilst writing your CV, it's essential to look at it in the eyes of a recruiter.
If they're met with giant blocks of text which are impossible to navigate, they might skip onto the next CV.
Instead, make use of the 3-step structure, as shown below:
Outline
Kickstart with a brief summary of your role as a whole, as well as the type of company you worked for.
E.g.
"Supervised a team of 18 telephone customer service personnel in a busy call centre environment; reported to the call centre manager."
Key responsibilities
Follow with a snappy list of bullet points, detailing your daily duties and responsibilities.
Tailor it to the role you're applying for by mentioning how you put the target employer's desired hard skills and knowledge to use in this role.
E.g.
Regularly monitored calls to ensure representatives answered questions appropriately and provided appropriate feedback and training.
Organised staff rotas and dealing with staffing issues including holidays, sick leave and overtime.
Motivated and mentored team members to exceed sales goals and targets.
Key achievements
To finish off each role with extra impact, list 1-3 stand out achievements, results or accomplishments.
This could be anything which had a positive outcome for the company you worked for, or perhaps a colleague, client or customer.
Where applicable, quantify your examples with facts and figures.
E.g.
Introduced new call scripts and processes, increasing productivity by 25%.
Trained employees to ensure thorough product knowledge, resulting in a customer satisfaction boost of 35% in 6 months.
Reduced staff turnover by 20% by implementing an employee wellness programme.
Education
In your education section, make any sector-specific degrees, qualifications or training a focal point.
As well as mentioning the name of the organisation, qualification titles and dates of study, you should showcase any particularly relevant modules, assignments or projects.
Additionally, if you have room, you can provide a brief overview of your academic background, such as A-Levels and GCSEs.
Interests and hobbies
This section isn't mandatory, but if your hobbies and interests could add to your candidacy, then they may be worth including.
Interests that display valuable transferable skills, such as leading a sports team or volunteering, might be worth including.
However, generic hobbies like 'going to the cinema' or 'watching TV' will not impress recruiters, so are best left off your CV.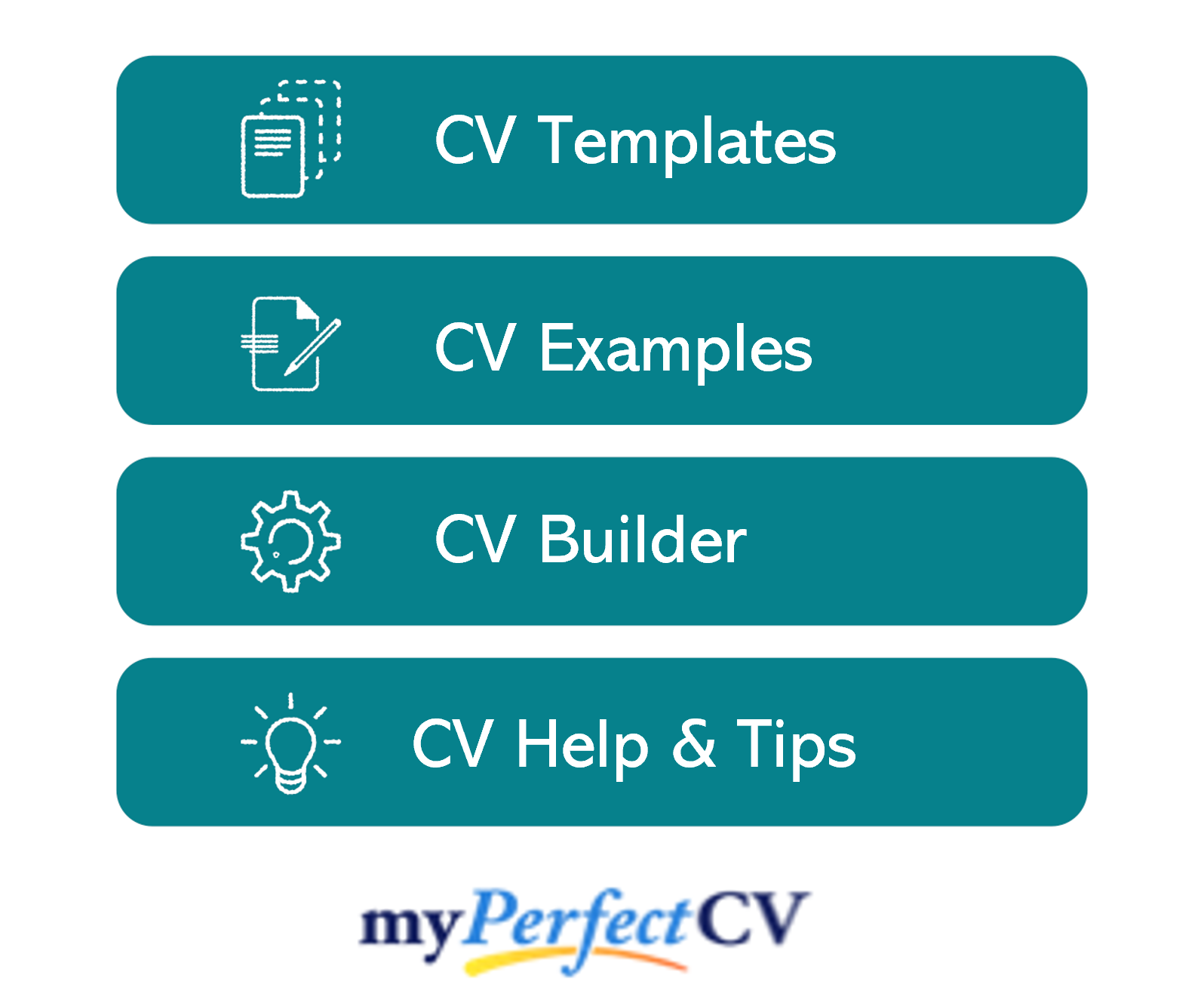 Essential skills for your supervisor CV
Every role will require a different set of skills, so make sure to match yours up to the job description.
However, most supervisor roles will require the following core skills:
Leadership – A supervisor is ultimately a leader, so your CV should be packed with examples of leadership skills such as being in charge a team, motivating others, handling conflict, setting targets and organising shifts/rotas.
Customer service – Customer enquiries and complaints will fall on you if your junior staff can't deal with it – and for the most part, you should be able to solve the issue without resorting to a manager. Therefore, it's essential to incorporate plenty of tangible examples of your strong customer service skills.
Communication – Demonstrating strong interpersonal and communication skills is particularly important, as a supervisor role ultimately revolves around people.
Conflict handling – You'll manage conflict, complaints and discrepancies from all angles – the team you supervise, senior managers and customers- so the ability to diffuse conflict, come up with resolutions and resolve problems is vital.
Training – You may be in charge of training and mentoring new and existing hires. If you've ever trained or mentored others, even on an informal basis, it's worth highlighting in your CV.
Sector knowledge – Customers, clients and your team may come to you for advice and knowledge – meaning you need a thorough understanding of the product and/or sector you're working in.
Writing your supervisor CV
Creating a strong supervisor CV requires a blend of punchy content and considered structure and format.
By creating a punchy profile and core skills list, you'll be able to hook recruiter's attention and ensure your CV gets read.
Remember that research and relevance is the key to a good CV, so research your target roles before you start writing and pack your CV with relevant skills.
Best of luck with your next application!