Project coordinator roles are varied, exciting and can lead to exciting career opportunities within project management.
But to land yourself a job, you'll need a compelling, skills-packed CV that stands out from the competition and bags you an interview.
This complete writing guide includes an example project coordinator CV and will help you to put forward an interview-winning application.
Guide contents
Project coordinator CV example
Structuring and formatting your CV
Writing your CV profile
Detailing work experience
Your education
Skills required for your project coordinator CV

Project coordinator CV example
Unsure about how to showcase your skills in a way that looks organised and is easy to read?
The CV example demonstrates exactly how to achieve this. By working to a defined and clearly headed structure, the content is incredibly easy to digest.
While writing your own CV, you should aim for simple, clear and professional presentation like this.
Project coordinator CV structure & format
First impressions count, so a sloppy, disorganised and difficult-to-read CV won't do you any favours.
Instead, perfect the format and structure of your CV by working to a pre-defined structure and applying some simple formatting tricks to ease readability.
Don't underestimate the importance of this step; if your CV lacks readability, your written content won't be able to shine through.
Formatting Tips
Length: Whether you've got one year or three decades of experience, your CV should never be more than two sides of A4. Recruiters are busy people who're often juggling numerous roles and tasks, so they don't have time to read lengthy applications. If you're a recent graduate or don't have much industry experience, one side of A4 is fine.
Readability: To help busy recruiters scan through your CV, make sure your section headings stand out – bold or coloured text works well. Additionally, try to use bullet points wherever you can, as they're far easier to skim through than huge paragraphs. Lastly, don't be afraid of white space on your CV – a little breathing space is great for readability.
Design: It's generally best to stick to a simple CV design, as funky or elaborate designs rarely add any value to your application. A clear, modern font and a subtle colour scheme work perfectly and allow your skills, experience and achievements to speak for themselves.
Avoid: Logos, profile photos or other images aren't necessary and rarely add any value – save the space for written content, instead!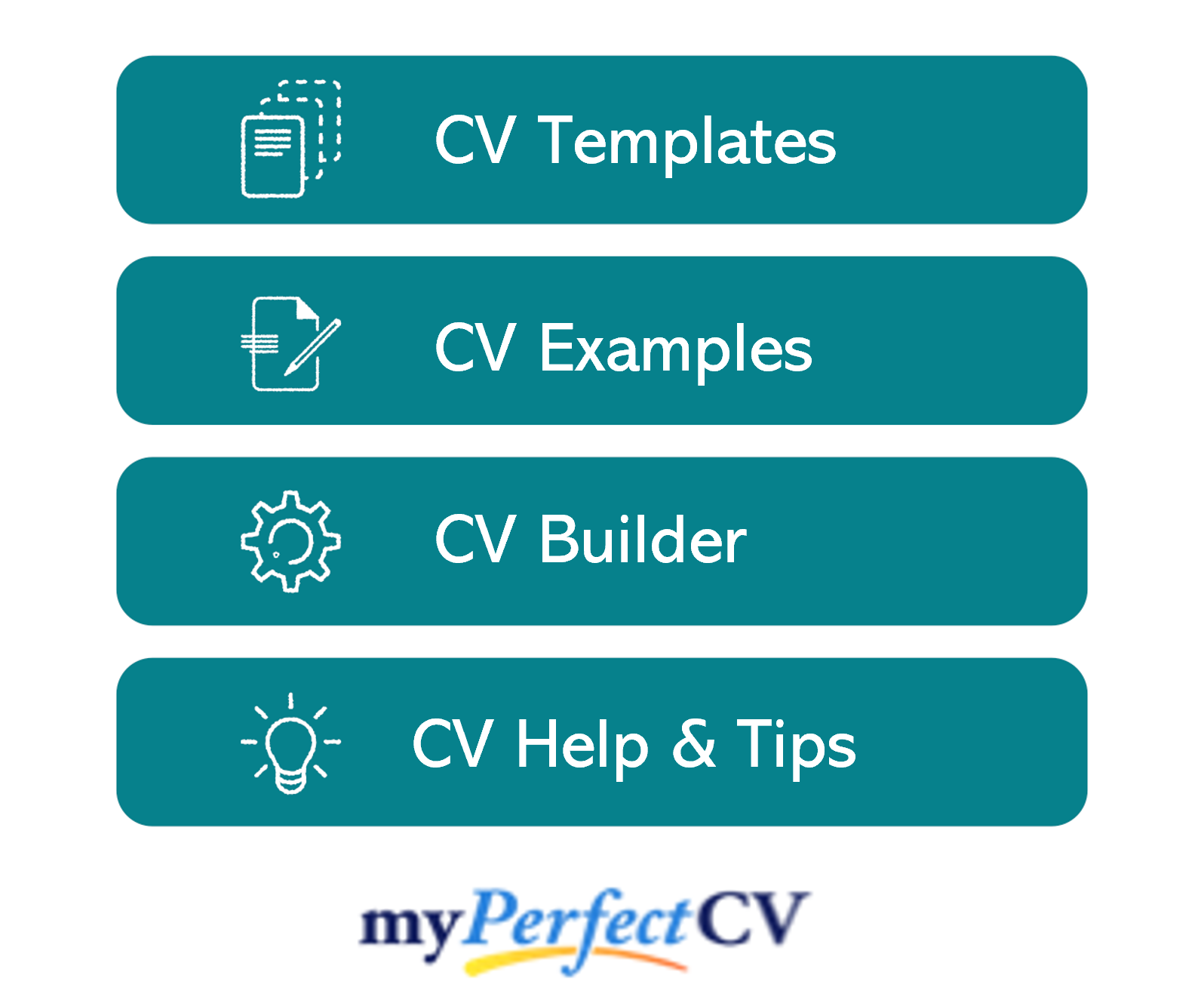 Structuring your CV
Work to the simple but effective CV structure below:
Name and contact details – Pop them at the top of your CV, so it's easy for recruiters to contact you.
CV profile – Write a snappy overview of what makes you a good fit for the role; discussing your key experience, skills and accomplishments.
Core skills section – Add a short but snappy list of your relevant skills and knowledge.
Work experience – A list of your relevant work experience, starting with your current role.
Education – A summary of your relevant qualifications and professional/vocational training.
Hobbies and interests – An optional section, which you could use to write a short description of any relevant hobbies or interests.
Below, I cover what type of content to include in each CV section.
CV Contact Details
Start off your CV with a basic list of your contact details.
Here's what you should include:
Mobile number
Email address
Location– Share your town or city only; there's no need for a full address.
LinkedIn profile URL – Make sure it's up-to-date.
Quick tip: Delete excessive details, such as your date of birth or marital status. Recruiters don't need to know this much about you, so it's best to save the space for your other CV sections.

Project coordinator CV Profile
Your CV profile (or personal statement, if you're a graduate or entry-level applicant) provides a brief overview of your skills, abilities and suitability for a position.
It's ideal for busy recruiters and hiring managers, who are often time-strapped and need to skim-read applications.
Think of it as your personal sales pitch. You've got just a few lines to sell yourself and prove you're a great match for the job, so make it count!
Tips to consider when creating your profile:
Ditch clichés: If your CV is riddled with clichès like 'Dynamic thought-leader' or 'determined and hard-working team player', hit the delete button. Phrases like these are like a broken record to recruiters, who read them countless times per day. Hard facts, skills, knowledge and results are sure to yield far better results.
Keep it short and punchy: When it comes to CV profile length, less is more, as the tone should be snappy and exciting. 3-5 lines are perfect for a profile, while entry-level and graduate applicants can write a longer personal statement.
Tailor it to the job: No matter how much time you put into your CV profile, it won't impress if it's irrelevant to the role you're applying for. Before you start writing, make a list of the skills, knowledge and experience your target employer is looking for. Then, make sure to mention them in your CV profile and throughout the rest of your application.


Avoid objectives: Don't discuss your career goals in your CV profile. If you think they'll benefit your application, it's best to discuss them in your cover letter instead.
What to include in your project coordinator CV profile?
Relevant experience – Start with an overview of any relevant experience you've gained so far. What type of companies have you worked for — IT, construction, engineering? How many years of experience do you have? What type of projects have you assisted with or delivered? What budgets have you worked with? Do you have any specialisms?
Key skills – Employers want to see that you've got the skills, methodologies and knowledge required to carry out the role, so make these clear from the get-go. Take a look over the role description and pinpoint skills, knowledge, tools and techniques they're looking for — these are what you should include in your profile.
Qualifications – Showcase your highest or most relevant qualification(s), whether that's a degree or a PMP/PRINCE 2 certification.
Achievements + results – You might have won an award, managed a particularly big budget, landed some stand out feedback, improved processes, boosted profitability or gained a high grade in a university project — whatever they might be, try to incorporate 1-3 stand out results and achievements into your profile.
Quick tip: Even the best of writers can overlook typos and spelling mistakes. Whilst writing your CV, use our partner's CV builder, to double-check your accuracy.
Core skills section
Make sure that your most valuable skills aren't missed by adding a bullet-pointed core skills section like the one below.
This should also be targeted towards the role you're applying for. For example, if the job advertisement lists 'Microsoft Planner' as a key requirement, you'd list that here.
This immediately helps the reader to see that you're a perfect match for the job.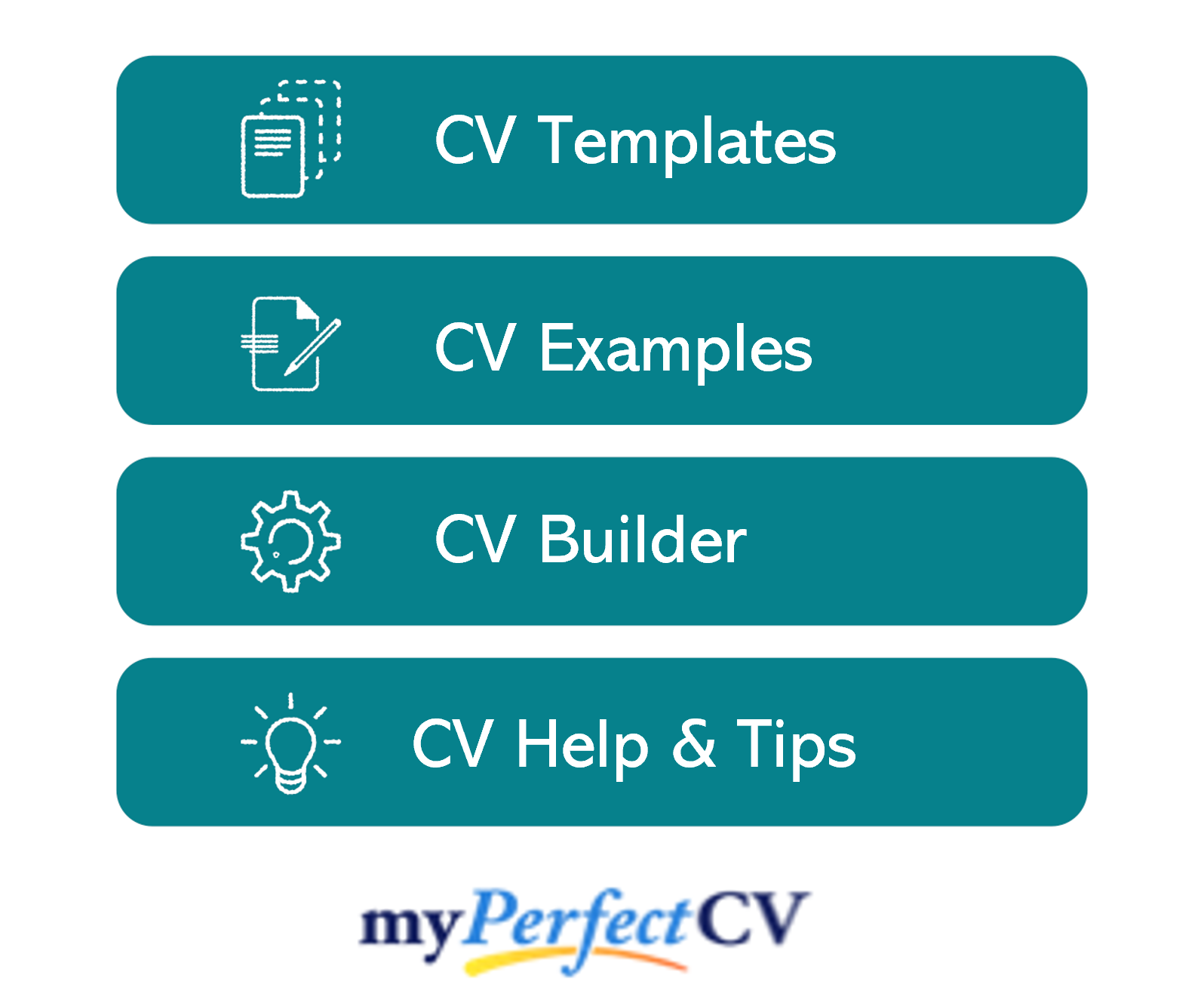 Work experience/Career history
By this point, employers will be keen to know more detail about your career history.
Starting with your most recent role and working backwards, create a snappy list of any relevant roles you've held.
This could be freelance, voluntary, part-time or temporary jobs too. Anything that's relevant to your target role is well-worth listing!
Quick tip: If this will be your first shot at a project coordinator role, you can still list roles from different industries here. However, wherever you can, try to point out any transferable skills and knowledge you've gained.
Structuring your roles
Your work experience section will be long, so it's important to structure it in a way which helps recruiters to quickly and easily find the information they need.
Use the 3-step structure, shown in the below example, below to achieve this.
Outline
Provide a brief overview of the job as a whole, the sector you worked in and the type of projects you managed (if applicable).
E.g.
"Responsible for supporting a range of IT infrastructure project schedules for a large government organisation; worked alongside 3 project coordinators, reported to the Project Manager."
Key responsibilities
Use bullet points to detail the key responsibilities of your role, highlighting hard skills, software and knowledge wherever you can.
E.g.
Oversaw the coordination of project schedules, resources, equipment and information.
Liaised with the Project Manager to identify and define project requirements, scope and objectives.
Monitored and reported on key project milestones and mitigation action on risks and issues.
Key achievements
To finish off each role with extra impact, list 1-3 stand out achievements, results or accomplishments.
This could be anything which had a positive outcome for the company or client you worked for.
Where applicable, quantify your examples with facts and figures.
E.g.
Received a PMP rating of 'S' for the years 2018 and 2019.
Improved upon the quality of reporting to senior stakeholders by effective tracking and weekly 121s with each PM.

Education
There should already be mentions of your highest and most relevant qualifications earlier on in your CV,
However, here you should create a more exhaustive list of your qualifications and educational background.
If you're an experienced candidate, simply include the qualifications that are within the project management space, such as:
A degree
PRINCE2 qualifications
Certified Associate in Project Management Certification
Change Management Foundation Certification
However, less experienced candidates can provide a more thorough list of qualifications, including A-Levels and GCSEs.
You can also dedicate more space to your degree or certifications, discussing relevant exams, assignments and modules in more detail.
Interests and hobbies
Although this is an optional section, it can be useful if your hobbies and interests will add further depth to your CV.
Interests that show transferable skills, such as volunteering to organise events (organisational skills) or being part of a sports team (teamwork and communication) can add to your application.
Additionally, hobbies that are related to the specific sector you're going into (for example, if you'd be coordinating projects for a digital marketing agency, you might list blogging or designing websites as a hobby) can help you to stand out.
On the other hand, generic hobbies like 'going out with friends' or 'listening to music' won't add any value to your application, so are best left off your CV.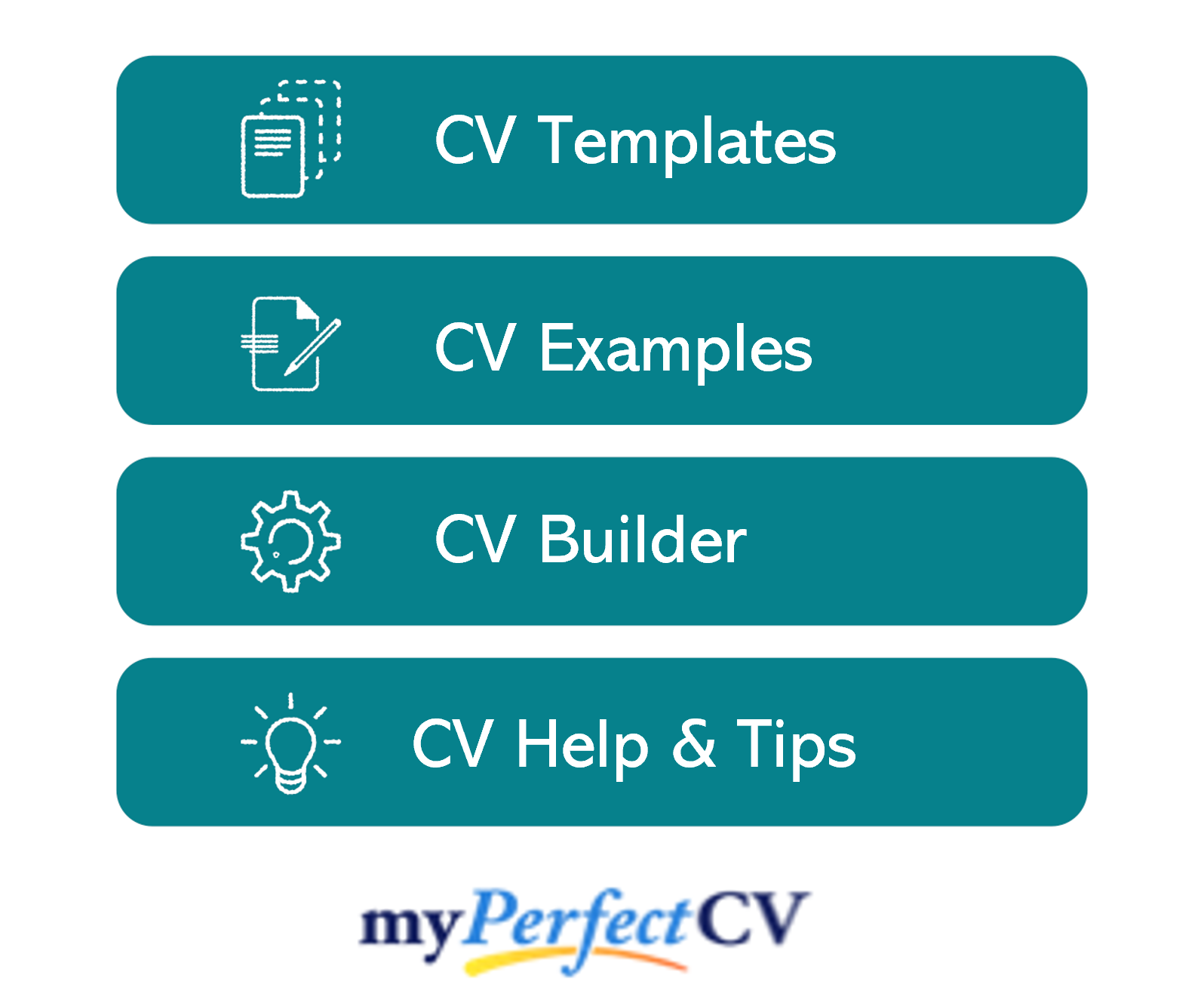 Essential skills for your project coordinator CV
You should always target the skills, knowledge tools and methodologies list in your CV towards the specific role you're applying for, by carefully reading through the job description. However, commonly sought after project coordinator skills include:
Project management skills – Employers want to see that you're confident in the concepts involved with delivering a project from concept to delivery, so pack your CV with as many general project management skills, tools, techniques and methods as you can.
Project plans, schedules + calendars – If you have experience of creating, maintaining and managing project plans, schedules, work hours and budgets, it's essential to discuss it in your work experience descriptions.
Documentation + reporting – Project coordinators are often responsible for documenting and reporting on project progress and creating summary reports, so pinpointing your written communication and report writing experience in previous roles will be a huge benefit.
Software knowledge – From Microsoft Project and Planner to Trello and Basecamp, make sure to take note of any software or programmes listed in the job description and include them in your core skills list and previous role descriptions.
Writing your project coordinator CV
An interview-winning CV for a project coordinator role needs to be both visually pleasing and packed with targeted content.
Whilst it needs to detail your experience, accomplishments and relevant skills, it also needs to be as clear and easy to read as possible.
Remember to research the role and review the job ad before applying, so you're able to match yourself up to the requirements.
If you follow these guidelines and keep motivated in your job search, you should land an interview in no time.
Best of luck with your next application!