Mechanical engineers are always in demand, but that doesn't mean you shouldn't take your CV seriously.
In order to land the job you want, you need to make sure your CV highlights your suitability and proves that you're a consummate professional.
This step-by-step writing guide will take you through the whole process and leave you with an interview-winning application.
It also includes an example mechanical engineering CV, to give you some inspiration.
Here's what I'll cover:
Guide contents
Mechanical engineer CV example
Structuring and formatting your CV
Writing your CV profile
Detailing work experience
Your education
Skills required for your mechanical engineer CV

Mechanical engineer CV example


Above is a tried-and-tested CV example which ticks all a recruiter's boxes.
As well as being well-organised and professionally presented, it's packed with sought-after sector skills and experience.
Additionally, the applicant has made their achievements a key point, rather than merely focusing on duties and responsibilities.
I'll talk you through how to write a unique CV to the same high standard.
Mechanical engineer CV structure & format
If you focus on the written content of your CV but ignore how it actually looks, your efforts could end up wasted.
No matter how suitable you are for the role, no recruiter wants to spend time squinting and trying to navigate a badly designed and disorganised CV!
Instead, make sure to organise your content into a simple structure and spend some time formatting it for ease of reading:
Formatting Tips
Length: Think that submitting a five-page CV will impress recruiters? You're wrong! Even if you've got tons of experience to brag about, recruiters don't have time to read through overly detailed CVs. Keep it short, concise and relevant – 2 sides of A4 pages or less is perfect.
Readability: To help busy recruiters scan through your CV, make sure your section headings stand out — bold or coloured text works well. Additionally, try to use bullet points wherever you can, as they're far easier to skim through than huge paragraphs. Lastly, don't be afraid of white space on your CV — a little breathing space is great for readability.
Design: Your CV needs to look professional, sleek and easy to read. A subtle colour palette, clear font and simple design are generally best for this, as fancy designs are often harder to navigate.
Avoid: Ditch logos, images or profile photos. Not only do they take up valuable space, but they may even distract recruiters from your important written content.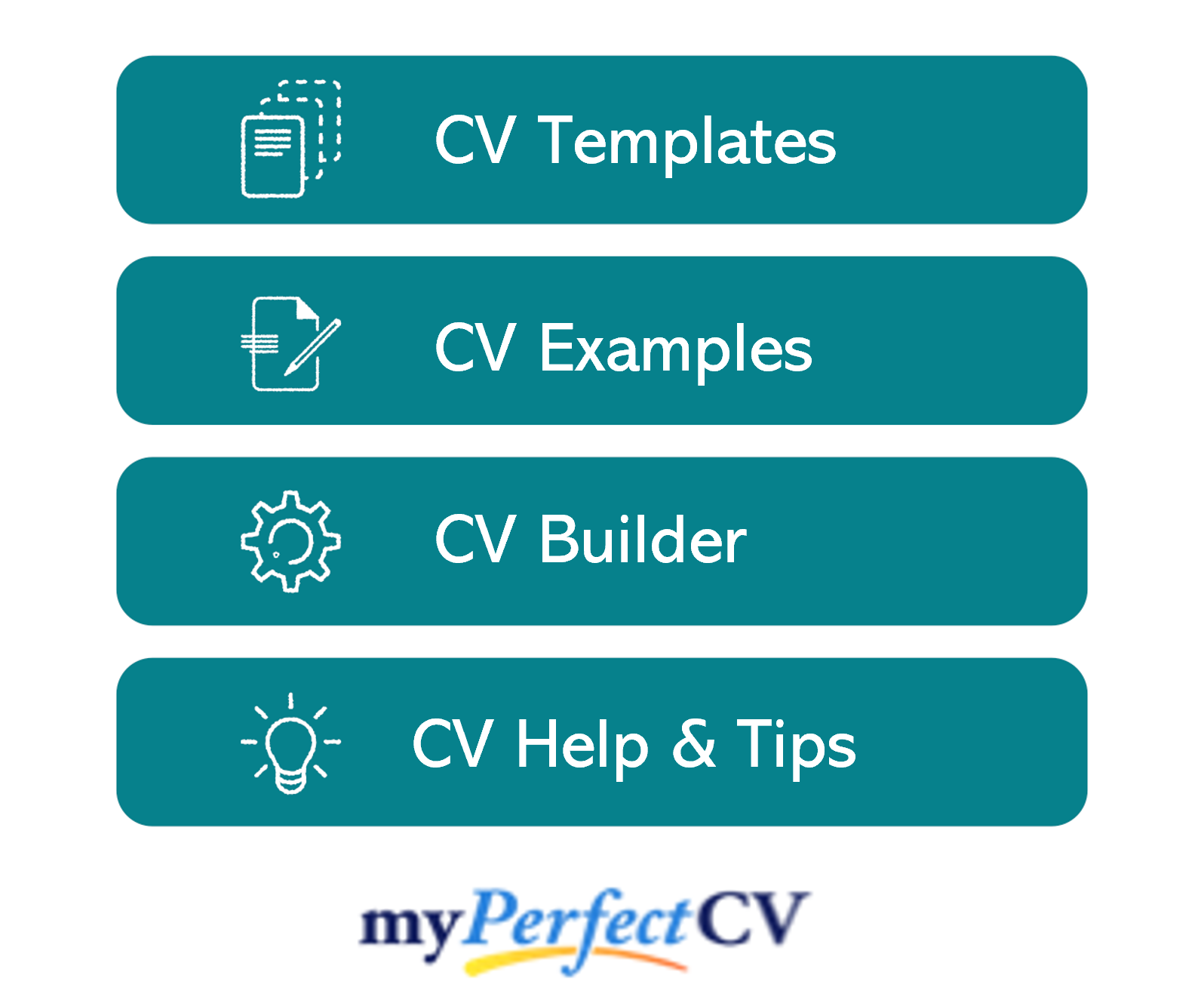 Structuring your CV
Work to the simple but effective CV structure below:
Name and contact details – Pop them at the top of your CV, so it's easy for recruiters to contact you.
CV profile – Write a snappy overview of what makes you a good fit for the role; discussing your key experience, skills and accomplishments.
Core skills section – Add a short but snappy list of your relevant skills and knowledge.
Work experience – A list of your relevant work experience, starting with your current role.
Education – A summary of your relevant qualifications and professional/vocational training.
Hobbies and interests – An optional section, which you could use to write a short description of any relevant hobbies or interests.
Next up, I'll explain exactly what to include in each CV section.
CV Contact Details
Begin by sharing your contact details, so it's easy for employers to give you a call.
Keep to the basics, such as:
Mobile number
Email address – It should sound professional, with no slang or nicknames. Make a new one for your job applications if necessary.
Location – Simply share your vague location, for example, 'Manchester', rather than a full address.
LinkedIn profile – Remember to update it before you send your application.
Quick tip: Save space by deleting any extra information, such as your date of birth or marital status. Recruiters don't need to know this much about you, so it's best to save the space for your other CV sections.
Mechanical engineer CV Profile
Recruiters read through countless applications every day. If they don't find what they're looking for quickly, they'll simply move onto the next one.
That's what makes your CV profile (or personal statement, if you're an entry-level/graduate candidate) so important.
This short and snappy summary sits at the top of your CV and should give a high-level overview of why you're a good match for the job.
This way, you can ensure that busy recruiters see your suitability from the outset, and so, feel your CV is worth their time.
Tips to consider when creating your profile:
Avoid clichés: Clichés like "blue-sky thinker with a go-getter attitude" might sound impressive to you, but they don't actually tell the recruiter much about you. Concentrate on highlighting hard facts and skills, as recruiters are more likely to take these on board.
Make it short and snappy: The best CV profiles are short, sharp and highly relevant to the target role. For this reason, it's best to write 3-4 lines of high-level information, as anything over might be missed.
Tailor it: Recruiters can spot a generic, mass-produced CV at a glance – and they certainly won't be impressed! Before you write your profile (and CV as a whole), read through the job ad and make a list of any skills, knowledge and experience required. You should then incorporate your findings throughout your CV.
Ditch objectives: Leave your career objectives or goals out of your profile. You only have limited space to work with, so they're best suited to your cover letter instead.
What to include in your mechanical engineer CV profile?
Your experience + projects – Give employers a well-rounded view of your experience and areas of expertise. For example, what industries have you worked in — automotive, aviation, construction, transport, public sector? What type of projects have you worked on? How many years have you been in the industry?
Key skills + software knowledge – Focus on your hard sector skills here — and make sure to name any specific skills, knowledge or software that has been listed in the requirements.
Qualifications – Showcase your engineering degree(s), along with any other relevant sector training.
Achievements – Whether you secured a profitable contract, won an award or received stand out feedback, try to incorporate 1-3 of your most relevant and impressive achievements or results from previous roles.
Quick tip: A poorly written CV will fail to impress recruiters and employers. Use our partner's CV builder to create a winning CV in minutes with professional templates and pre-written content for every industry.
Core skills section
Next, you should create a bullet point list of your core skills, formatted into 2-3 columns.
Here, you should focus on including any skills or knowledge listed in the job advertisement.
This will instantly prove that you're an ideal candidate, even if a recruiter only has time to briefly scan your CV.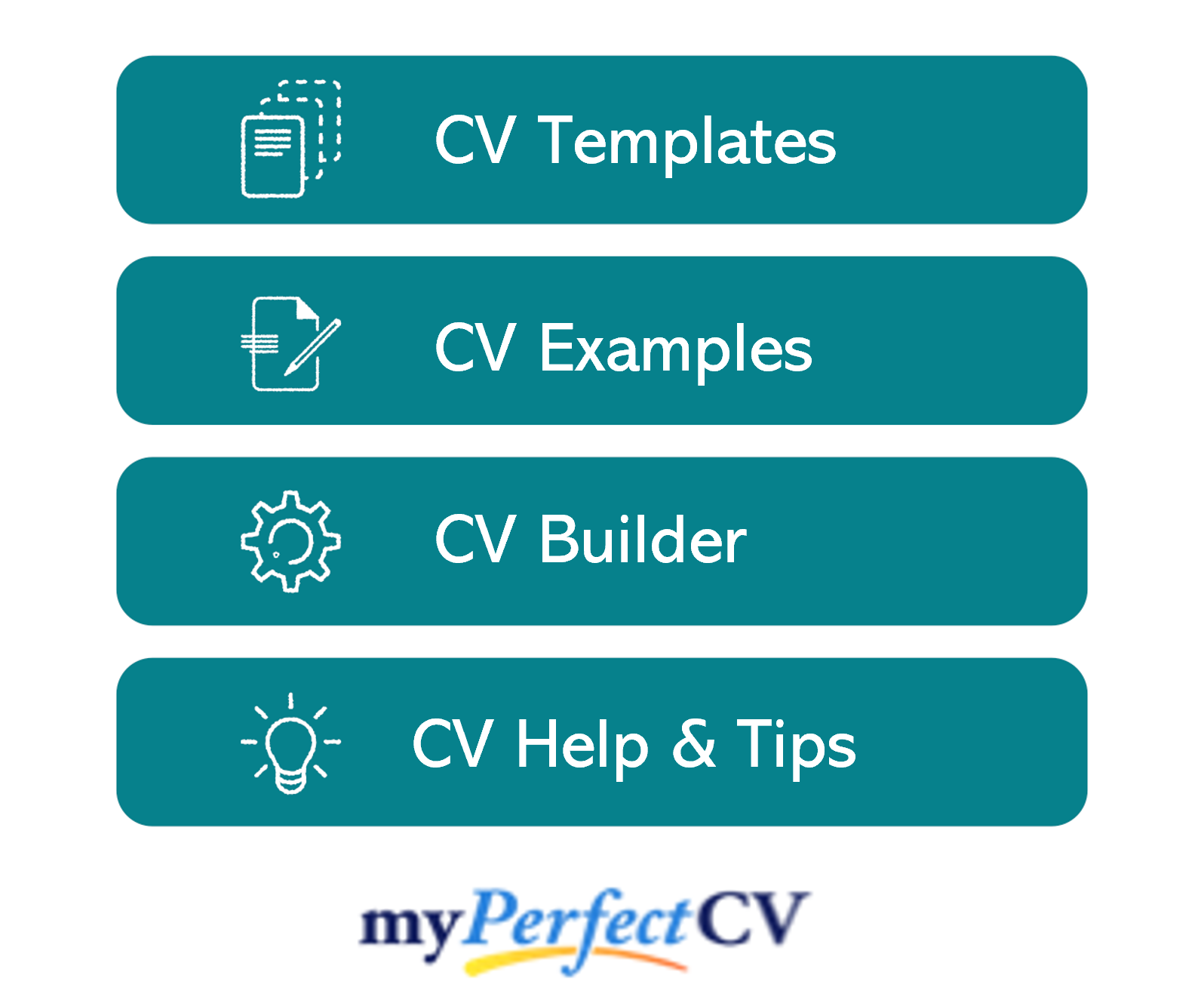 Work experience/Career history
Now that recruiters have a good overview of your skills and abilities, you need to jump into the detail of your career history.
Give them a more thorough insight into what you can do by creating a detailed list of your relevant experience.
Start with your current role, and work backwards through all the relevant positions you've held.
This could be freelance, contract or voluntary work too; as long as it's related to the role you're applying for.
Structuring your roles
Whilst writing your CV, it's essential to look at it in the eyes of a recruiter.
If they're met with giant blocks of text which are impossible to navigate, they might skip onto the next CV.
Instead, make use of the 3-step structure, as shown below:
Outline
Start with a solid introduction to your role as a whole, in order to build some context. Touch upon what you did, the type of company you worked for, the size of the team you were part of and who you reported to.
E.g.
"Managed a small team of 12 installation engineers and 1 supervisor to oversee the mechanical works for a 12km underground tunnel across the M46; reported directly to the Project Director."
Key responsibilities
Use bullet points to detail the key responsibilities of your role, highlighting hard skills, software and knowledge wherever you can.
E.g.
Supervised construction activities, tracked project progress of mechanical functions and collaborated with contractors to implement recovery plans to achieve contractual deadlines and milestones.
Ensured ongoing compliance with stipulated contractual project specifications and HSE requirements and regulations via continuous site surveillance and the execution of numerous site visits.
Key achievements
Round up each role by listing 1-3 key achievements, accomplishments or results.
Wherever possible, quantify them using hard facts and figures, as this really helps to prove your value.
E.g.
Successfully led the timely completion of all mechanical activities to facilitate the opening of the tunnel for public use; completed 2 months ahead of schedule and within the approved budget.
Education
Although there should be mentions of your highest and most relevant qualifications earlier on in your CV, save your exhaustive list of qualifications for the bottom.
If you're an experienced candidate, simply include the qualifications that are within the engineering space, such as your mechanical engineering degree.
However, less experienced candidates can provide a more thorough list of qualifications, including A-Levels and GCSEs.
You can also dedicate more space to your degree, discussing relevant exams, assignments and modules in more detail.
Interests and hobbies
The hobbies and interests CV section isn't mandatory, so don't worry if you're out of room by this point.
However, if you have an interesting hobby or interest that could support a recruiter's decision making, you might want to add them.
Be careful what you include though. Consider hobbies that exhibit skills that are required for roles as a mechanical engineer.
But generic hobbies like 'watching TV' won't impress recruiters, so you're best off saving the space for other CV sections.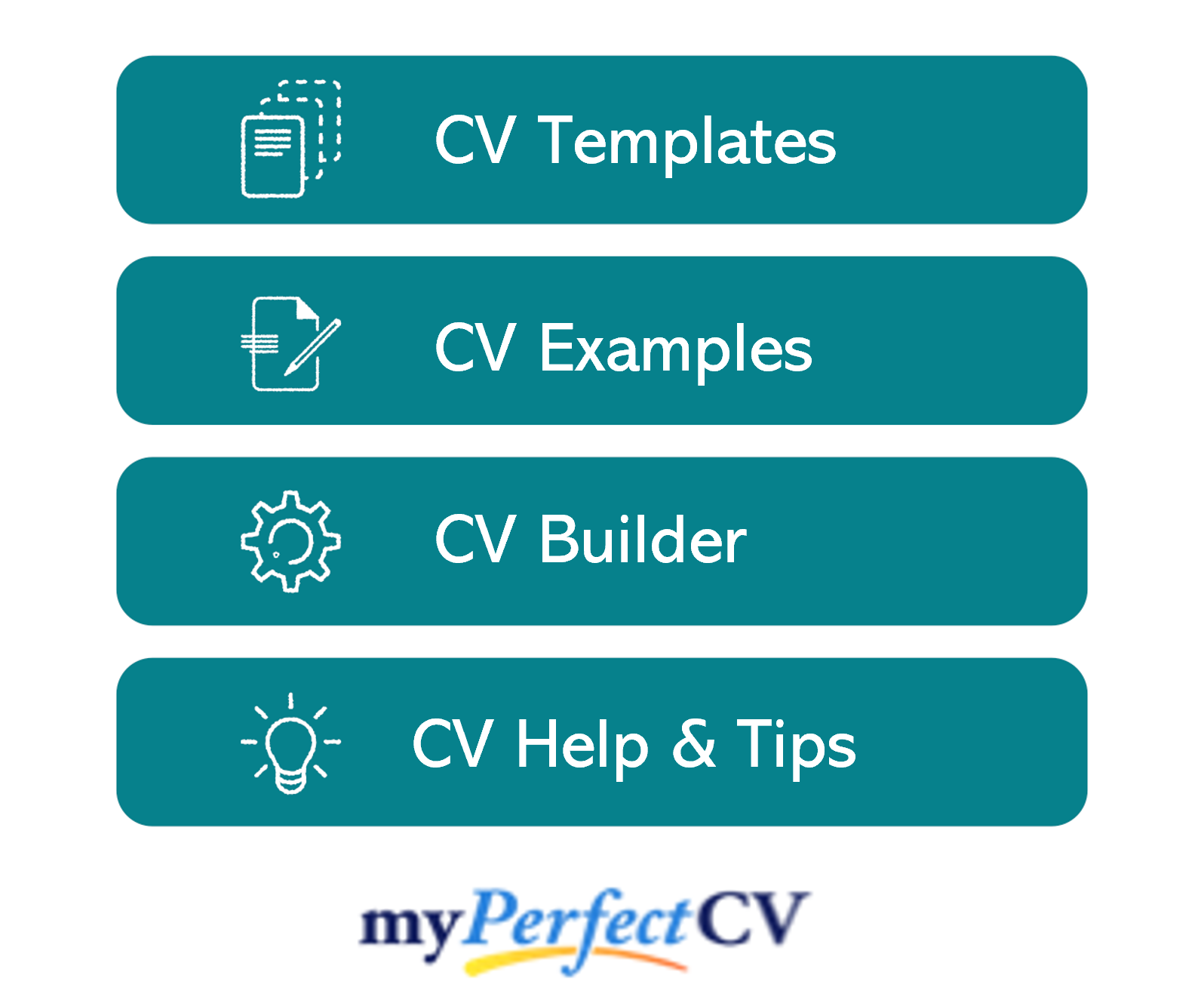 Essential skills for your mechanical engineering CV
You should tailor the skills listed in your CV to suit the specific role you're applying for, which often means tweaking your CV for every individual application. However, you can expect most mechanical engineering roles to require:
Technical sector skills – Pack your CV with as many hard and technical sector skills as you can, especially those related to the role you're applying for. Examples might include technical reporting writing, data assimilation, thermodynamics, machine maintenance, engineering submittals, etc.
Software knowledge – Make sure to point out any software you can use confidently, such as AutoCAD and SolidWorks.
Advanced mathematics skills – As an engineer, you'll be expected to have an advanced level of mathematics. Make sure to highlight your ability within your CV, whether that's via a qualification (if you've got an A-Level in maths, point out it out) or by working with figures in previous roles.
Communication skills – As you'll be working with a wide range of stakeholders — such as clients, contractors and designers — you'll need to be a confident communicator. You can showcase your competency by highlighting who you've interacted with in previous roles, or during your time at university.
Written communication ability – Engineers must be capable of writing reports, bids and correspondence clearly and accurately, so it's essential to pinpoint your writing and reporting ability throughout your application.
Writing your mechanical engineer CV
Once you've written your mechanical engineer CV, you should proofread it several times to ensure that there are no typos or grammatical errors.
With a tailored punchy profile that showcases your relevant experience and skills, paired with well-structured role descriptions, you'll be able to impress employers and land interviews.
Good luck with your next job application!