If you want to land job interviews then it's crucial that your CV stands out from the crowd and convinces recruiters that you are an outstanding candidate.
But in times of tough competition on the job market, how do you make your CV stand out?
By following the simple steps laid out below, you can blend professional formatting and compelling content to create an effective CV that will get the interview requests rolling in.

Make an instant impact with an optimised top quarter
If you want to ensure that your CV is read in full, you need to grab recruiters' attention from the second your CV is opened.
The top quarter of your CV is the very first thing that a reader will see upon opening the document – see below.
Recruiters will often receive hundreds of CVs for a single vacancy, so they won't always have time to read every one in full.
If recruiters don't see the requirements needed for their vacancy at the top of your CV, they may just close it down and move on to the next CV in their inbox.
This may seem it bit harsh, but in a competitive job market, it's a reality that you need to prepare for.
So how do you combat this and ensure that recruiters read all of your CV?
You need to optimise your CV's top quarter, so that it contains all of the skills and experience that is needed for your target roles – this way your CV will stand out from the moment it is opened.
Start with some research
If you start writing your CV without doing any research into your target jobs, you are setting yourself up to fail.
So hit the job sites, browse through plenty of relevant job adverts, and make a list of the most common candidate requirements that keep appearing.
You can do this one our Job Search Page here (it will open in a new window)
Now you are equipped with a list that shows you exactly what recruiters want to see in your CV – which puts you ahead of most other candidates on the market.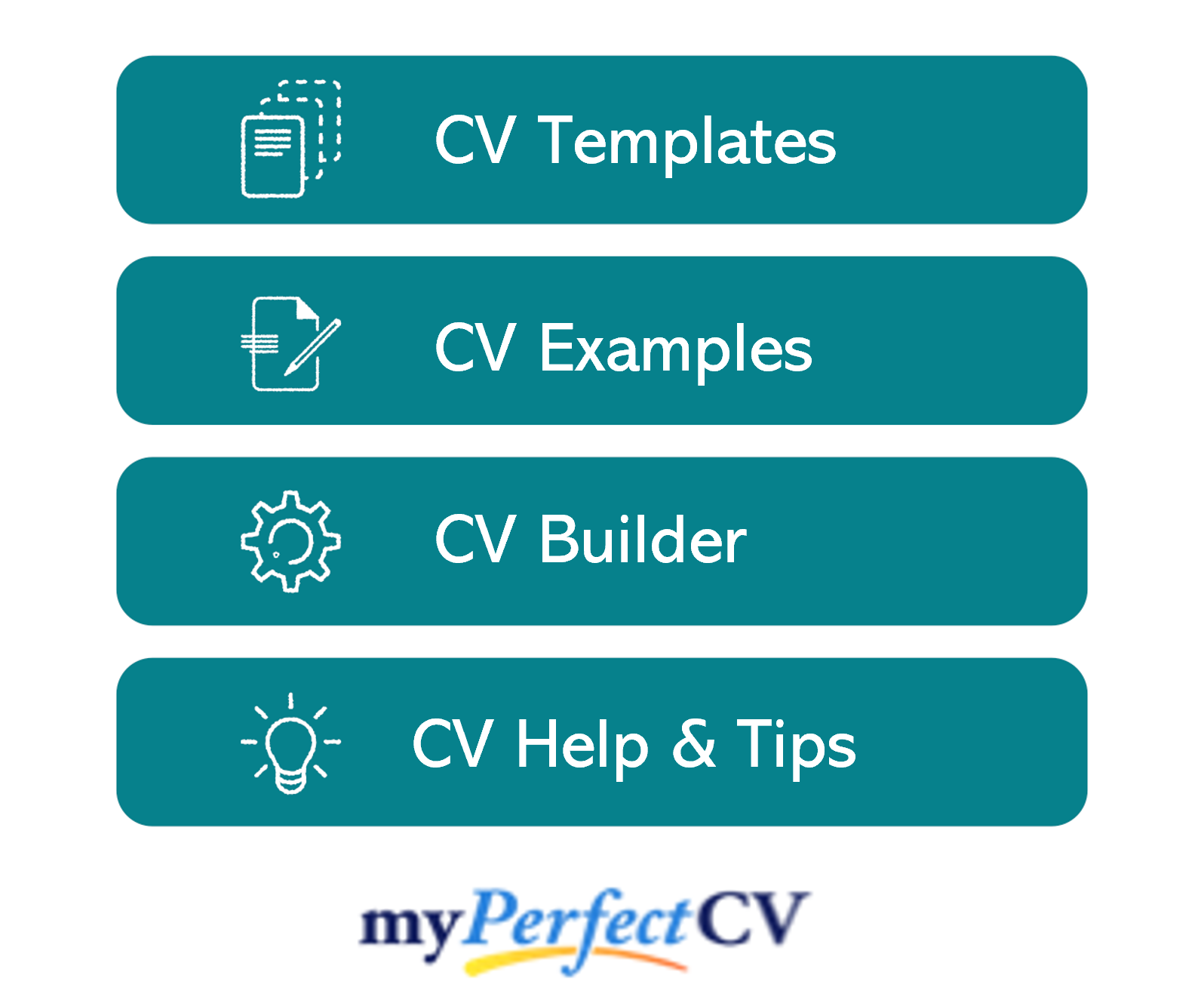 Make the essential requirements prominent throughout your CV top quarter
Now that you know exactly what skills employers want from a candidate, you simply need to include as many as you possibly can throughout your CV's top quarter.
Whether the requirements are qualifications, experience, languages or anything else – if you have them, get them into your CV's top quarter.
Now, when a recruiter or hiring manager opens your CV, they will instantly see that you are a good fit for the role.
This will make a powerful first impression and encourage readers to scroll down and view your CV in it's entirety – and ultimately increase your chances of being called in for a job interview.
Quick Tip: A great way to quickly demonstrate that you possess suitable talents for your target roles is to a include a short bullet pointed Core Skills section near the top of your CV, like below.
These points jump out of the page at the reader and give them an instant snapshot of your suitability for the role.

Ensure your CV is extremely easy to read
If your CV is difficult to read, it will be huge turn-off for recruiters.
By making your CV easy to read, you will keep readers happy and ensure that they can pick out the information they need quickly.
Use a simple font
Don't over complicate things by using a fancy fonts. They may look elegant but they can be a real headache for recruiters if they make it difficult to read your CV.
Stick with a clean, simple font like Arial, Tahoma or Calibri so that your CV can be swiftly understood by all who read it.
Clearly define sections
Recruiters and hiring managers will often skim read CVs to find the information they need. In order to make this easy for them, clearly divide your CV into logical sections with bold headings, consistent spacing, and even borders.
The diagram below gives an overview of how to structure and format your CV.
Break text up
Breaking up the text up in your CV makes for a much more pleasant experience for the reader.
Keep paragraphs short and sharp and avoid burying important information within big chunks of text.
Use bullet points throughout your role descriptions so they can be easily navigated with the eye.
Show your impact with facts and figures
If you really want your CV to stand out, then you need to give employers some real solid reasons for hiring you. The best way to do this is, is with facts and figures that can be used to measure your effectiveness.
More specifically, figures that quantify the impact you have made with previous employers.
For instance things likes:
Amount of revenue generated
Time taken to complete a project
Value of company budget controlled
Adding figures like this, gives employers real quantifiable examples of the return on investment they can expect from hiring you.
By adding a key achievements section in your CV role descriptions, you can include some impressive facts and figures like below.
Introduce yourself with a persuasive cover letter
Even the best CV in the world will be totally useless, if it sits unopened in a recruiter's overflowing inbox.
If your CV is going to land interviews, you need to make sure it gets opened firstly. A strong cover letter will achieve this for you.
To craft an effective cover letter, you need to do the following:

Keep it brief
With many job vacancies attracting hundreds of applications, recruiters aren't too keen on reading lengthy cover letters.
Include your cover letter inside the body of your email and keep it to a few sentences in length.
You just need to write enough to persuade the reader to open your CV.
Be friendly and polite
When dealing with people, it always helps to make a personal connection.
Address the recruiter by name if you can find it and open with a friendly greeting such as "hope you're well"
It's only a small gesture but it goes a long way, when making a first impression and starting to build relationships.
Sell yourself
The key to a good cover letter, is to convince the recruiter that your CV is worth reading.
You need to focus on showing them the relevant skills you can bring to the role and the value you can add.
So provide a brief summary of how your experience matches their requirements and the benefits you can bring.
How to make your CV stand out
Recruiters receive lots of CVs on a daily basis and many of them are poorly structured, badly formatted, littered with mistakes, and don't contain the information they need.
If you want to make your CV stand out from the crowd, then it must look professional, read well and contain highly relevant content for your target employers.
By following the steps above, you can create your own stand out CV and open the door to plenty of job opportunities.
5 Essential CV writing rules
It's also important to remember the basics when writing your CV, so check out our quick guide below to the 5 most important steps of CV writing.
Share this Image On Your Site