Entry level roles are an exciting opportunity to launch your career in the direction that you choose.
With entry level roles, recruiting managers are looking for your long-term potential, flexibility and ability to learn, so these must be evidenced on your entry level CV.
Our comprehensive guide to writing an entry level CV will go through all of the different things you need to cover, and also includes an example entry level CV.
Guide contents
Entry Level CV example
Structuring and formatting your CV
Writing your CV profile
Detailing work experience
Your education
Skills required for your Entry Level CV

Entry Level CV example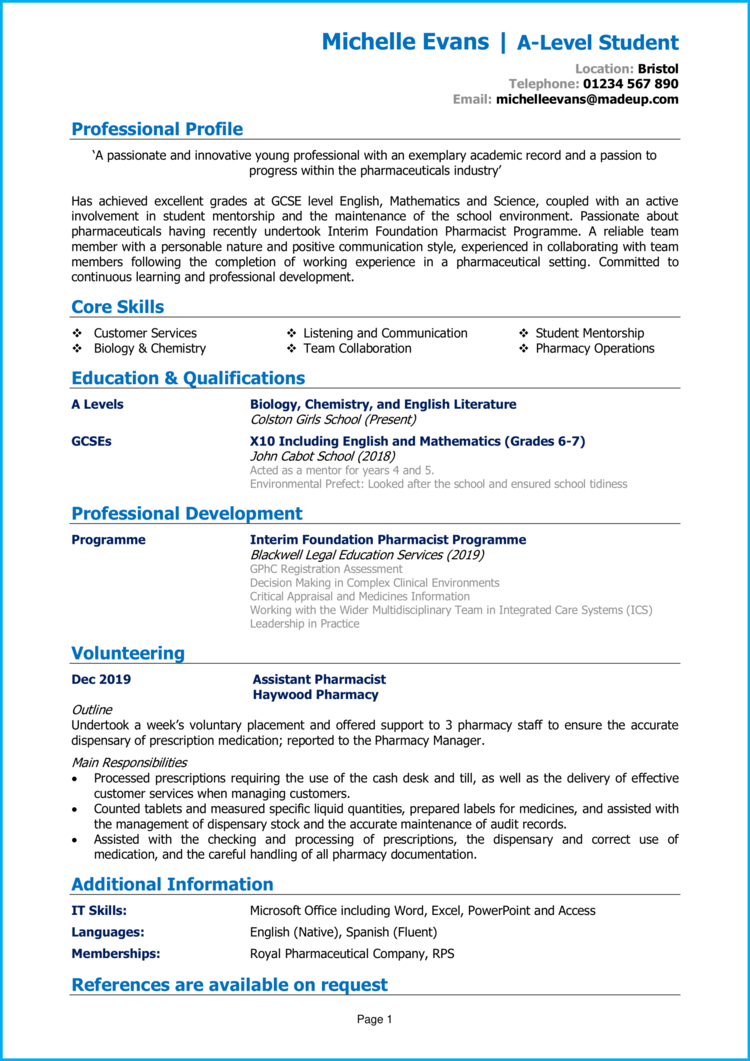 This a good example of a Entry Level CV which contains all of the information that an employer would need to know, and presents it in a well- structured, easy-to-read manner.
Take some time to look at this CV and refer to it throughout the writing of your own CV for best results.
Entry Level CV structure and format
If you focus on the written content of your CV but ignore how it actually looks, your efforts could end up wasted.
No matter how suitable you are for the role, no recruiter wants to spend time squinting and trying to navigate a badly designed and disorganised CV.
Instead, make sure to organise your content into a simple structure and spend some time formatting it for ease of reading – it'll get you in recruiter's good books from the get-go!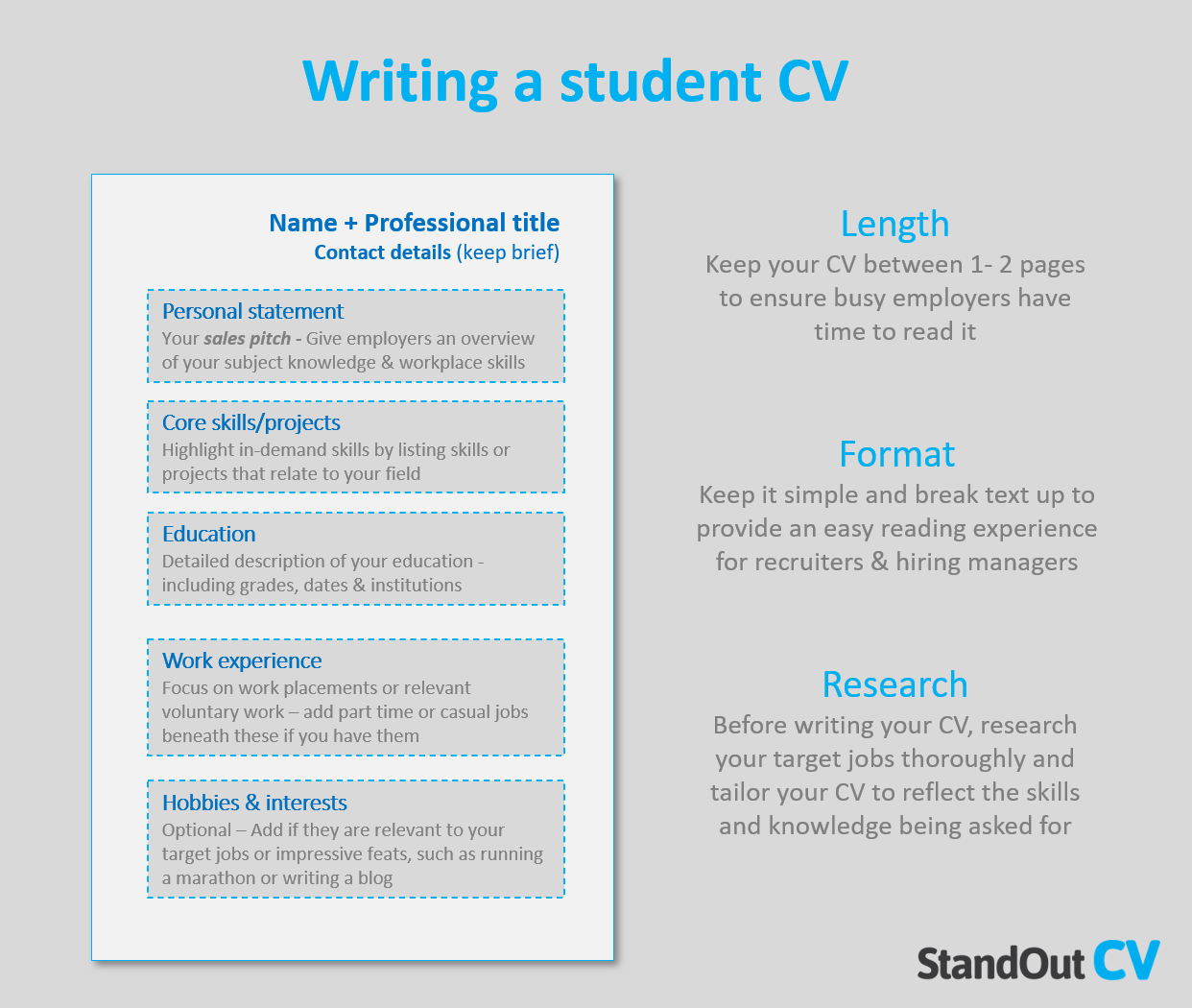 Formatting Tips
Length: Recruiters will be immediately put off by lengthy CVs – with hundreds of applications to read through, they simply don't have the time! Grabbing their attention with a short, snappy and highly relevant CV is far more likely to lead to success. Aim for two sides of A4 or less.
Readability: To help busy recruiters scan through your CV, make sure your section headings stand out – bold or coloured text works well. Additionally, try to use bullet points wherever you can, as they're far easier to skim through than huge paragraphs. Lastly, don't be afraid of white space on your CV – a little breathing space is great for readability.
Design: When it comes to CV design, it's best to keep things simple and sleek. While elaborate designs certainly command attention, it's not always for the right reasons! Readability is key, so whatever you choose to do, make sure you prioritise readability above everything.
Avoid photos: Don't add photos, images or profile pictures to your CV. Not only do they take up much-needed CV space, but they're actually completely unnecessary and won't boost your CV at all.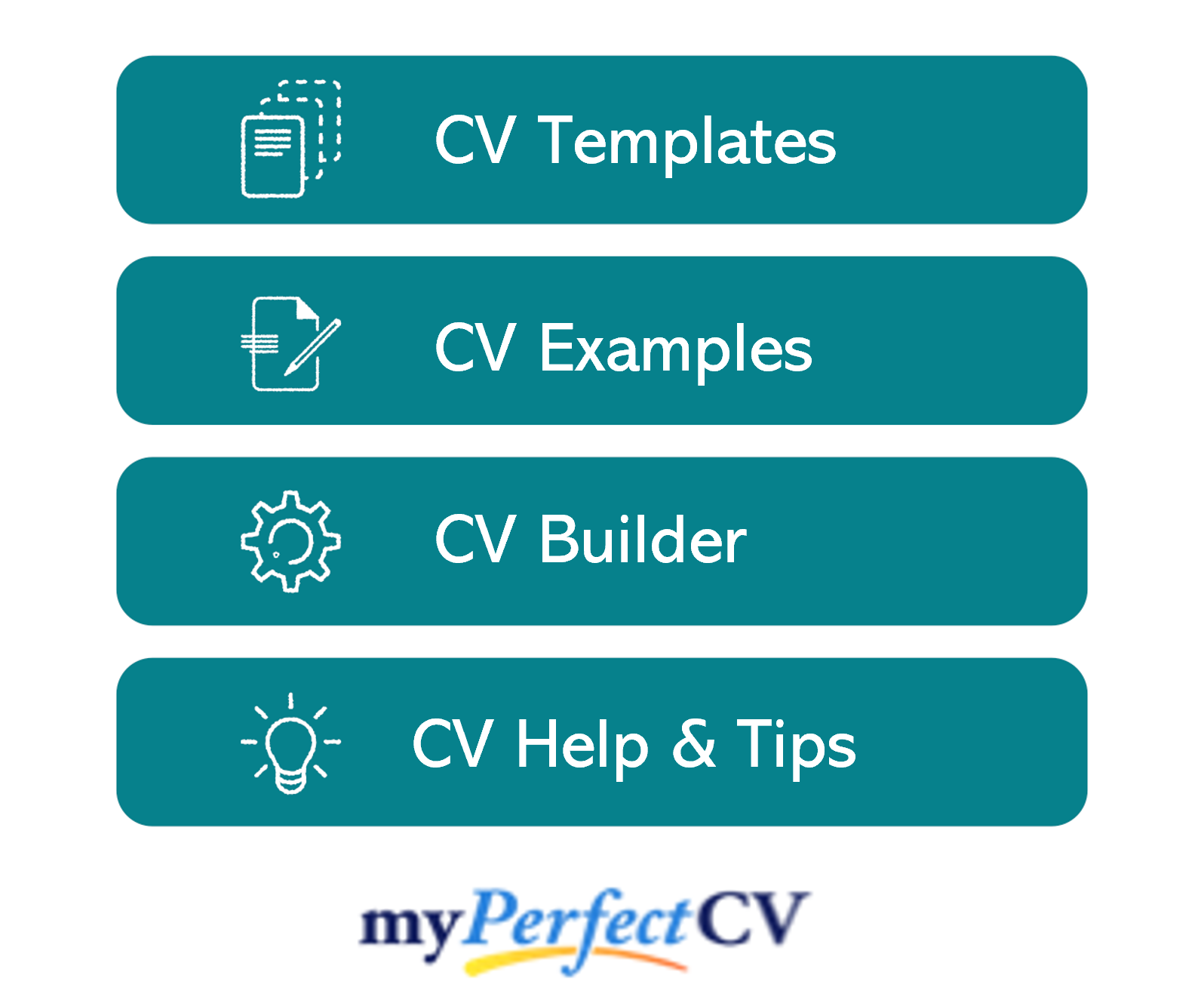 Structuring your CV
As you write your CV, divide and sub-head into the following sections:
Name and contact details – Always start with these, so employers know exactly how to get in touch with you.
CV profile – Add a short summary of your relevant experience, skills and achievements, which highlights your suitability.
Core skills section – A 2-3 columned list of your key skills.
Work experience – A detailed list of any relevant work experience, whether paid or voluntary.
Education – An overview of your academic background and any training you may have completed.
Hobbies and interests – A brief overview of your hobbies and interests, if they're relevant (optional).
Now I'll guide you through exactly what you should include in each CV section.
CV Contact Details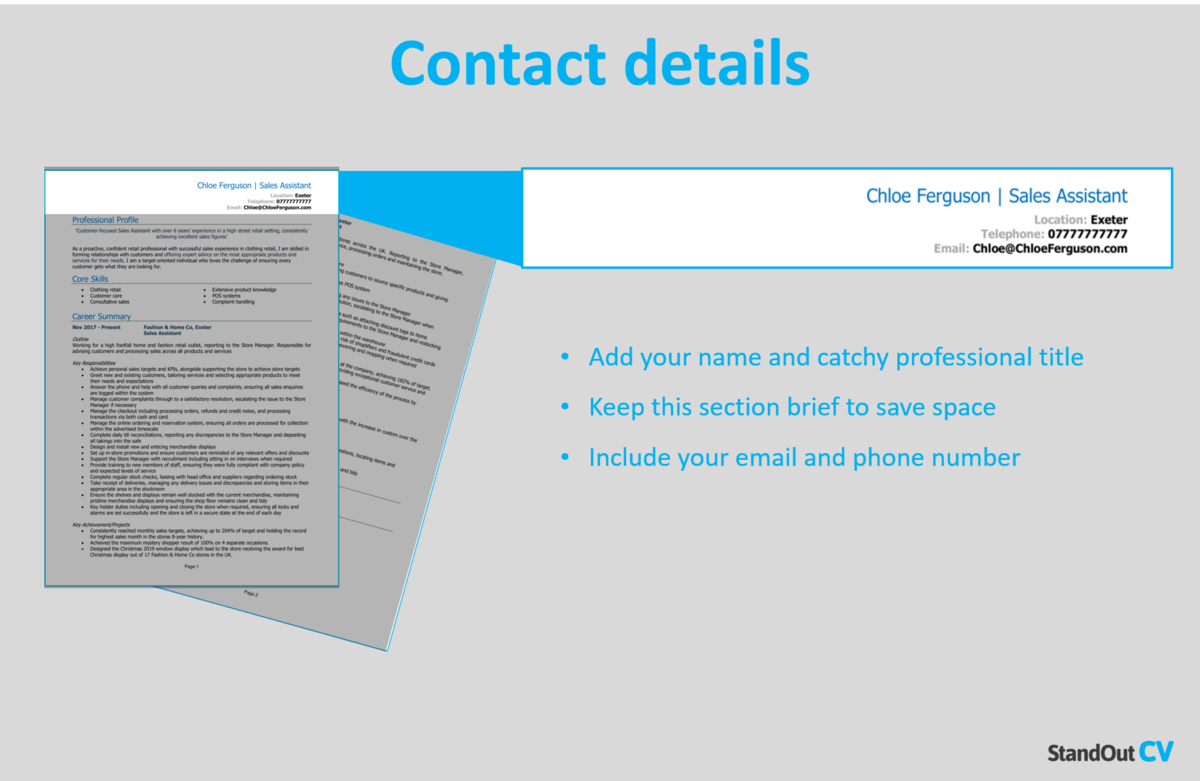 Write your contact details in the top corner of your CV, so that they're easy to find but don't take up too much space.
You only need to list your basic details, such as:
Mobile number
Email address
Location – Don't list your full address. Your town or city, such as 'Norwich' or 'Coventry' is perfect.
LinkedIn profile or portfolio URL – Remember to update these before listing them on an application.
Entry Level CV Profile
Recruiters read through countless applications every day.
If they don't find what they're looking for quickly, they'll simply move onto the next one.
That's what makes your CV profile (or personal statement, if you're an entry-level/graduate candidate) so important.
This short and snappy summary sits at the top of your CV, and should give a high-level overview of why you're a good match for the job.
This way, you can ensure that busy recruiters see your suitability from the outset, and so, feel your CV is worth their time.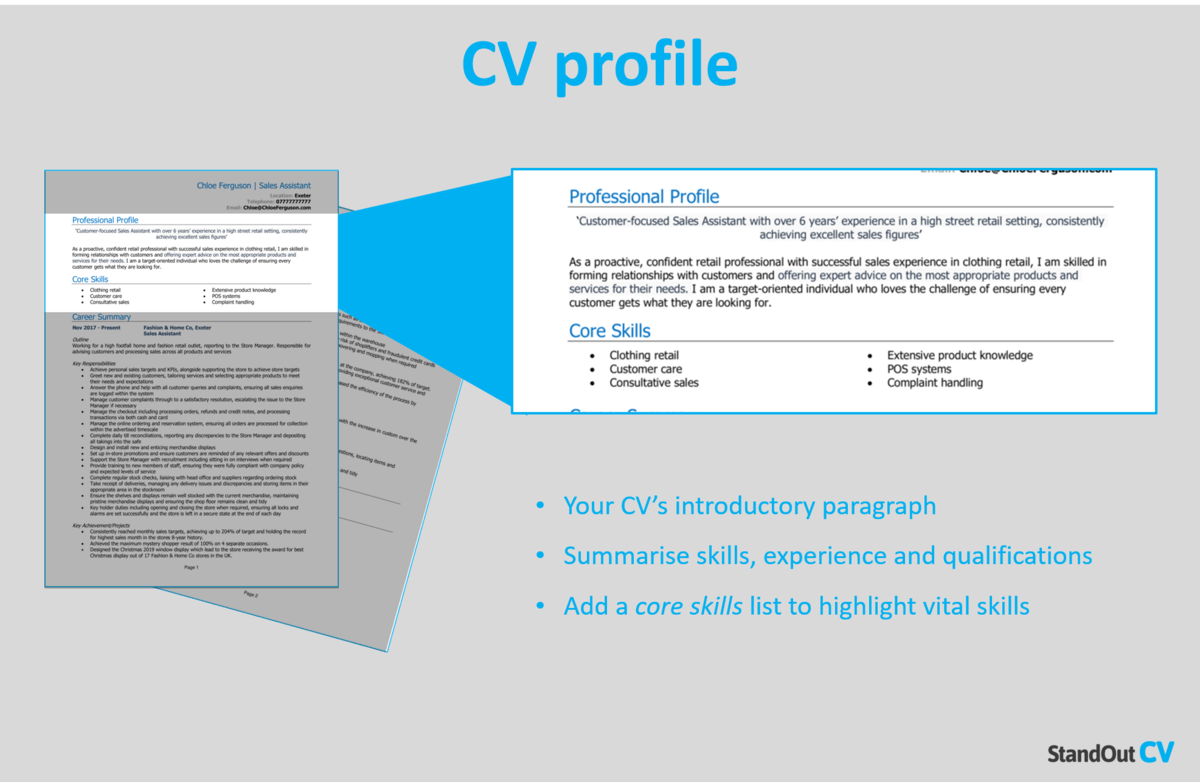 Tips for creating an impactful CV profile:
Keep it brief: The best CV profiles are short, sharp and highly relevant to the target role. For this reason, it's best to write 3-4 lines of high-level information, as anything over might be missed.
Tailor it: No matter how much time you put into your CV profile, it won't impress if it's irrelevant to the role you're applying for. Before you start writing, make a list of the skills, knowledge and experience your target employer is looking for. Then, make sure to mention them in your CV profile and throughout the rest of your application.
Don't add an objective: If you want to discuss your career objectives, save them for your cover letter, rather than wasting valuable CV profile space.
Avoid cliches: Cheesy clichès and generic phrases won't impress recruiters, who read the same statements several times per day. Impress them with your skill-set, experience and accomplishments instead!
What to include in your Entry Level CV profile?
Summary of experience: Start with a brief summary of your relevant experience so far. How many years experience do you have? What type of companies have you worked for? What industries/sectors have you worked in? What are your specialisms?
Relevant skills: Employers need to know what skills you can bring to their organisation, and ideally they want to see skills that match their job vacancy. So, research your target roles thoroughly and add the most important Entry Level skills to your profile.
Essential qualifications: Be sure to outline your relevant Entry Level qualifications, so that anyone reading the CV can instantly see you are qualified for the jobs you are applying to.
Quick tip: Even the best of writers can overlook typos and spelling mistakes. Use our partner's CV builder to add pre-written content that has been created by recruitment experts, and proofread by our team.
Core skills section
Underneath your profile, create a core skills section to make your most relevant skills jump off the page at readers.
It should be made up of 2-3 columns of bullet points of your relevant skills.
Before you do this, look over the job description and make a list of any specific skills, specialisms or knowledge required.
Then, make sure to use your findings in your list. This will paint you as the perfect match for the role.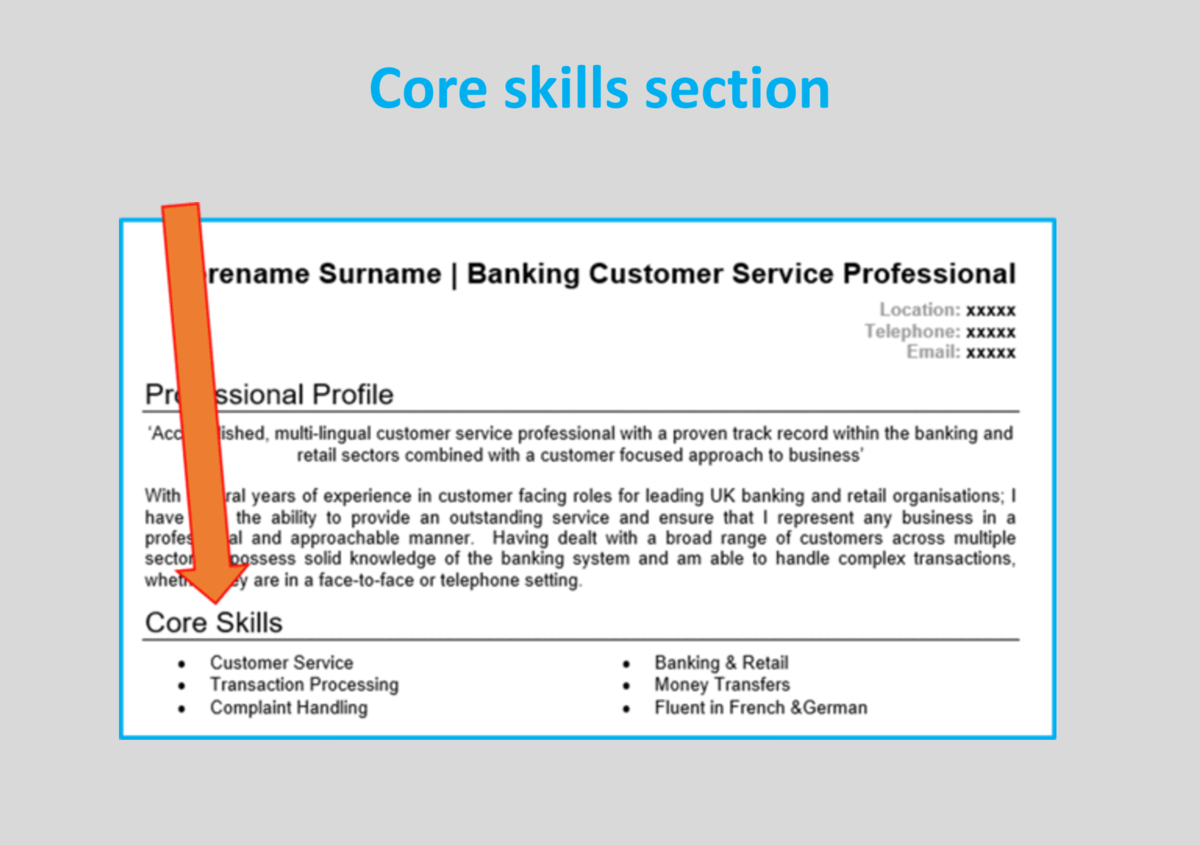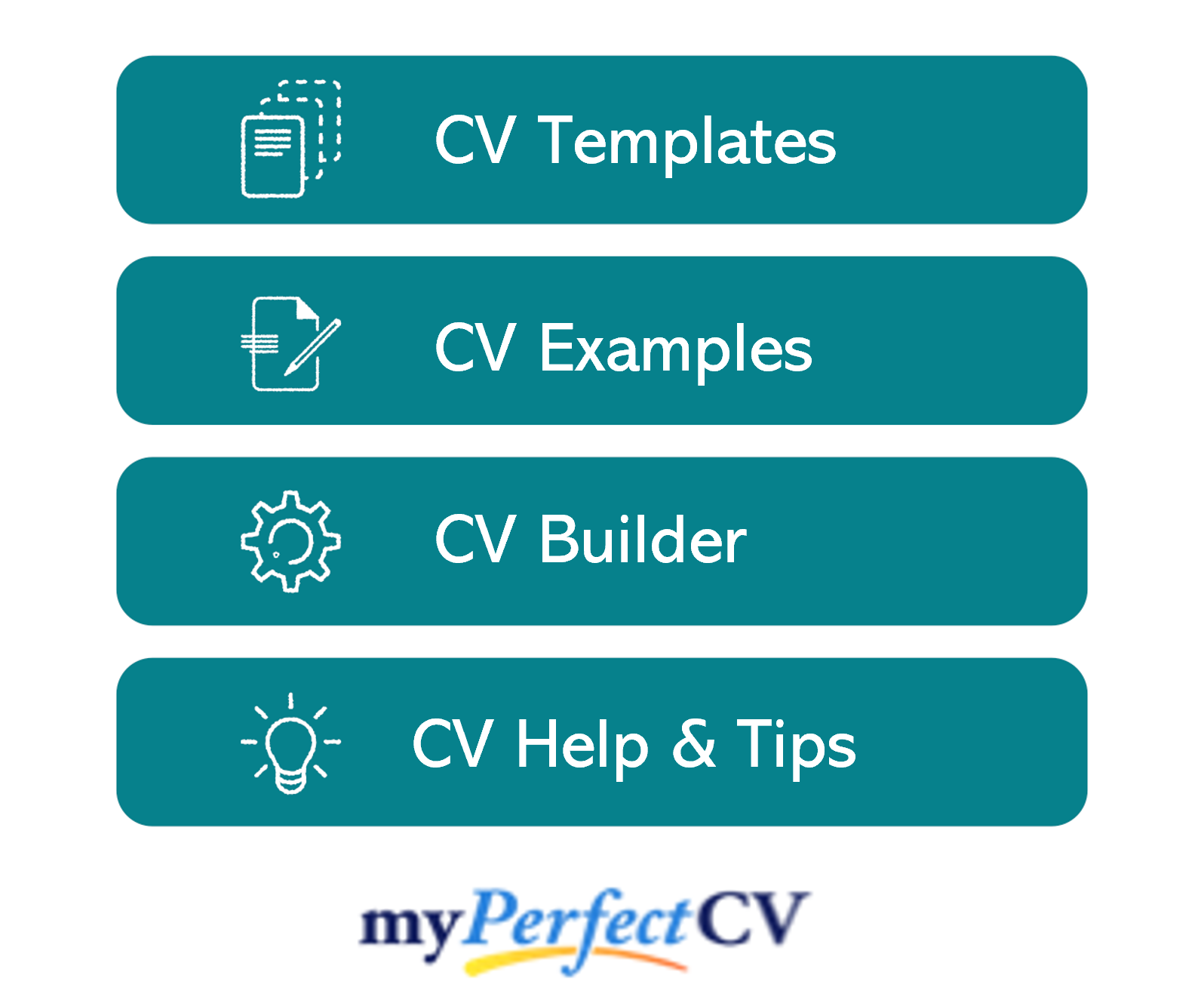 Work experience/Career history
By now, you'll have hooked the reader's attention and need to show them how you apply your skills and knowledge in the workplace, to benefit your employers.
So, starting with your most recent role and working backwards to your older roles, create a thorough summary of your career history to date.
If you've held several roles and are struggling for space, cut down the descriptions for your oldest jobs.
Structuring your roles
Your work experience section will be long, so it's important to structure it in a way which helps recruiters to quickly and easily find the information they need.
Use the 3-step structure, shown in the below example, below to achieve this.
Outline
Start with a brief summary of your role as a whole, as well as the type of company you worked for.
E.g.
Undertook a week's voluntary placement and offered support to 3 pharmacy staff to ensure the accurate dispensary of prescription medication; reported to the Pharmacy Manager.
Key responsibilities
Next, write up a punchy list of your daily duties and responsibilities, using bullet points.
Wherever you can, point out how you put your hard skills and knowledge to use – especially skills which are applicable to your target role.
E.g.
Processed prescriptions requiring the use of the cash desk and till, as well as the delivery of effective customer services when managing customers.
Counted tablets and measured specific liquid quantities, prepared labels for medicines,
Key achievements
Finish off by showcasing 1-3 key achievements made within the role.
This could be anything that had a positive effect on your company, clients or customers, such as saving time or money, receiving exemplary feedback or receiving an award.
Education
In your education section, make any degrees, qualifications or training which are relevant to Entry Level roles a focal point.
As well as mentioning the name of the organisation, qualification titles and dates of study, you should showcase any particularly relevant modules, assignments or projects.
Interests and hobbies
The hobbies and interests CV section isn't mandatory, so don't worry if you're out of room by this point.
However, if you have an interesting hobby, or an interest that could make you seem more suitable for the role, then certainly think about adding.
Be careful what you include though… Only consider hobbies that exhibit skills that are required for roles as a Entry Level, or transferable workplace skills.
There is never any need to tell employers that you like to watch TV and eat out.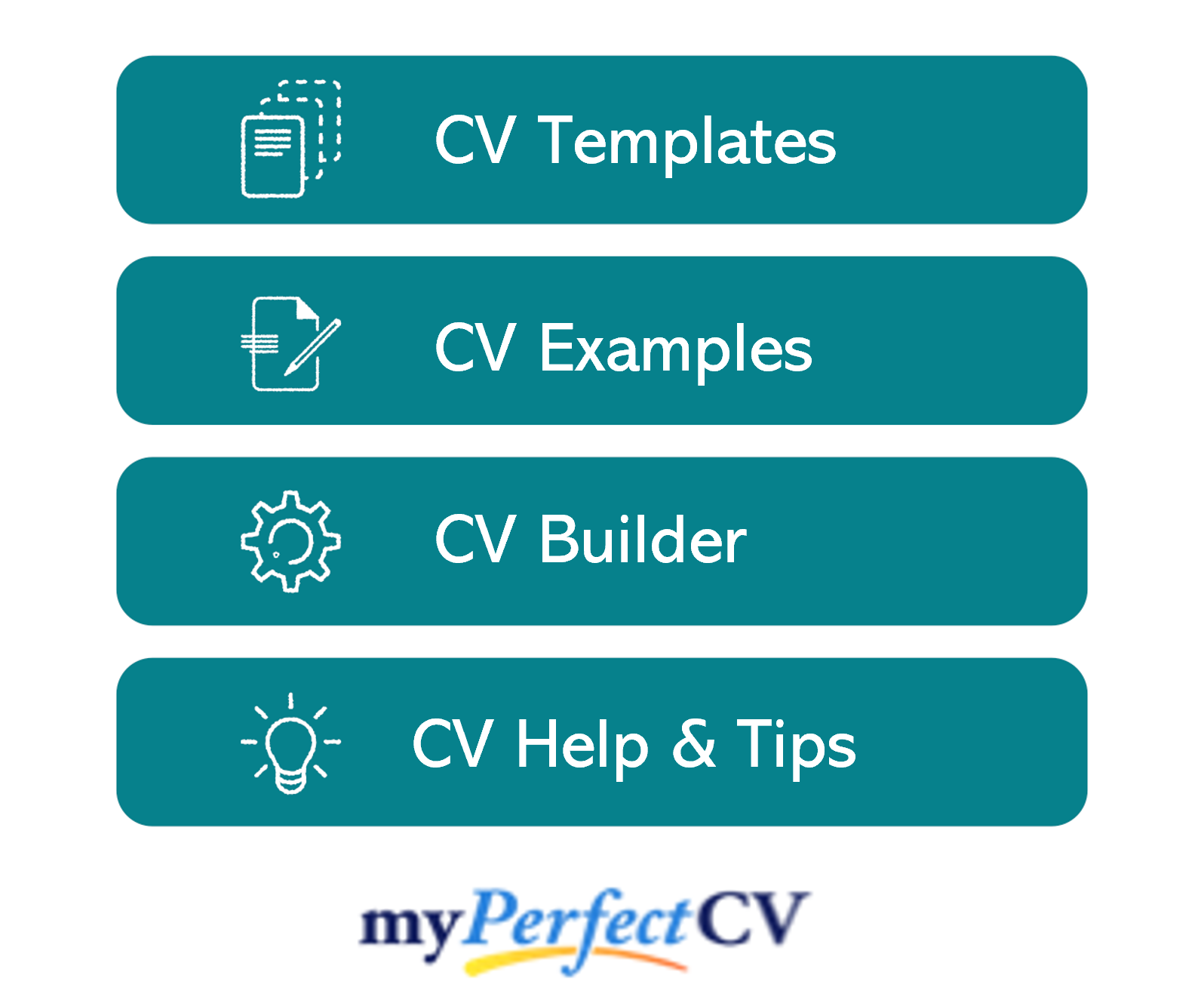 Essential skills for your Entry Level CV
Tailoring your CV to the roles you are applying for is key to success, so make sure to read through the job descriptions and tailor your skills accordingly.
However, commonly desired Entry Level skills include:
Learning skills – It's critical that you can show that you have the ability to learn new processes and retain information.
Adaptability – Employers will be looking for evidence on your CV that you can be flexible and able to apply your skills in different situations.
Listening – You'll need to show on your entry level CV that you understand the importance of listening and following direction.
Communication – Demonstrate that you can communicate effectively in a range of different ways, from speaking to writing an email.
Interpersonal – Outstanding interpersonal skills demonstrate that you are a team player and will work well with others to the overall success of the organisation.
Writing your Entry Level CV
Once you've written your Entry Level CV, you should proofread it several times to ensure that there are no typos or grammatical errors.
With a tailored punchy profile that showcases your relevant experience and skills, paired with well-structured role descriptions, you'll be able to impress employers and land interviews.
Good luck with your next job application!