Looking to secure a civil engineering role, or hoping to take a step up the ladder?
A strong and compelling CV is key to landing plenty of interviews.
I've put together this step-by-step CV guide, complete with a tried-and-tested civil engineering CV example, which will help you to stand out and win the job.
Guide contents
Civil engineer CV example
Structuring and formatting your CV
Writing your CV profile
Detailing work experience
Your education
Skills required for your civil engineer CV

Civil engineer CV example
Firstly, take a look at the civil engineering CV example above – it looks slick and professional, is easy to scan through and puts forwards the candidate's skills and experience in a concise and punchy way.
This is exactly the standard you should be aiming for whilst writing your own CV, so make sure to scroll back and refer to it if you're unsure of anything.
Civil engineer CV structure & format
One too many times, I've seen civil engineer CVs tick of all the candidate requirements, yet end up being overlooked.
In these cases, their CV contained all the right content but lacked structure and organisation, making it difficult for time-strapped recruiters to read.
So, you need to focus equally on the written content, format and structure of your CV.
Getting all three right will mean your CV ticks all the recruiter's boxes and leaves them feeling keen to interview you.
Formatting Tips
Length: As a maximum, your CV should be 2 sides of A4 – and this rule applies to even the most experienced of civil engineers! It might seem challenging, but this limit forces you to focus on the most relevant and compelling information. Don't be tempted to go over – recruiters simply don't have the time to read anything more.
Readability: Ensure your CV is easy for recruiters to skim through by clearly signposting your sections throughout – to do this, you could format your text with bold and divide sections using line breaks. Avoid including large chunks of text – separate information into snappy short paragraphs and use bullet points where appropriate.
Design: Unlike the designs you work with during your civil engineering contracts, CV design is all about simplicity. Overdoing it with colours or fancy fonts will only distract from the key content and make the document more difficult to skim through. Stick to a muted colour scheme and a modern, legible font throughout.
Distractions: Whether it's a profile picture or company logos, CV images are no more than a waste of space – keep them off!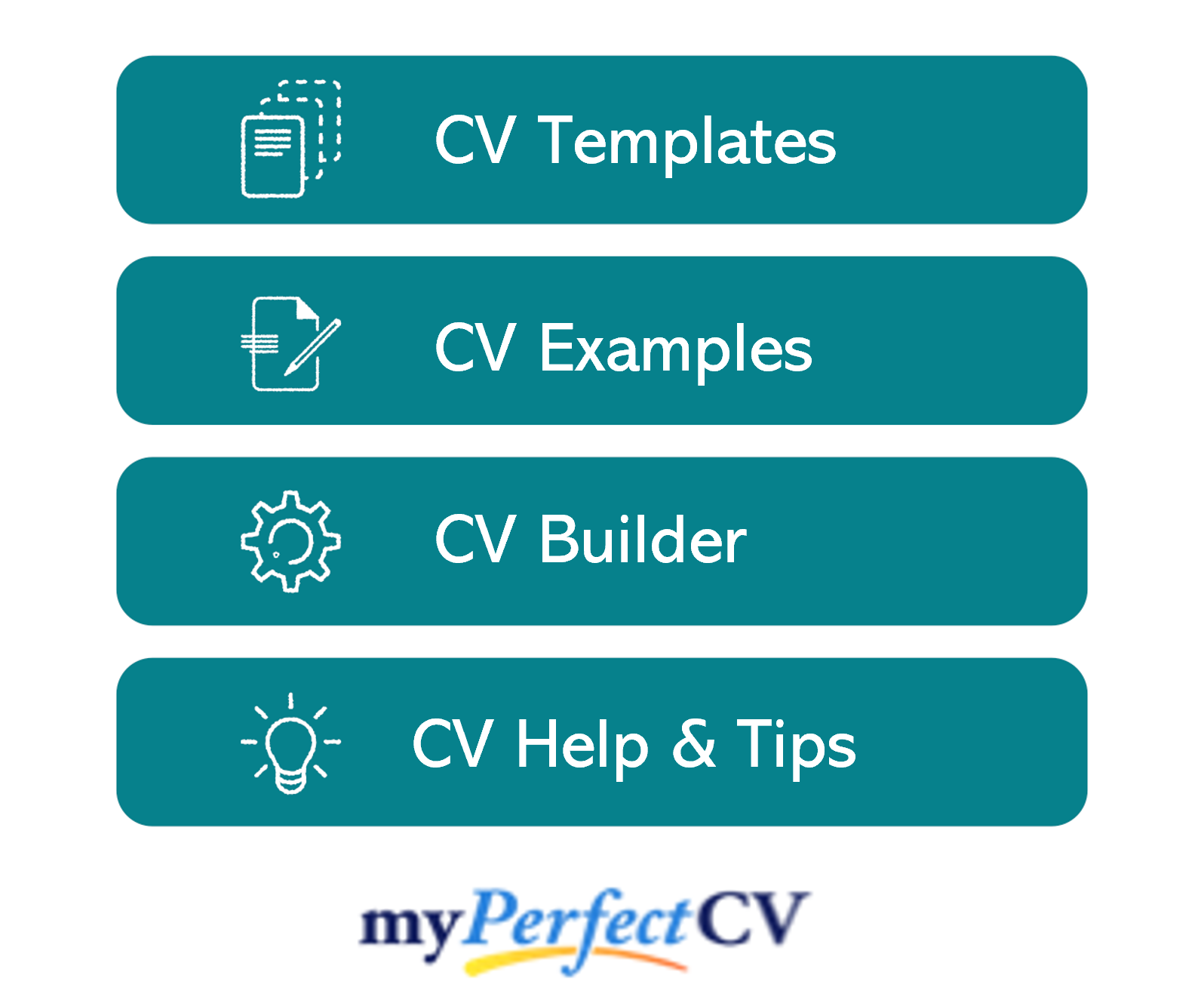 Structuring your CV
To aid readability, it's best to divide your content into organised sections – here's what I'd suggest:
Contact details – Stick your basic contact details right at the top of your CV.
Profile – Write a short, sharp paragraph summing up your civil engineer skills, experience and qualifications.
Work experience / Career history – Starting with your current role and working backwards, detail your civil engineer experience to date.
Education – List your qualifications, focusing on those that are related to the sector.
Interest and hobbies – An optional section, which you could use to share any hobbies that further prove your skills or dedication to the industry.
We'll go through each of these sections in more detail, so you know exactly you should include.
CV Contact Details
Start your CV with your basic contact details, so they can easily be found by recruiters:
Heading – For example, Dave Jones | Civil Engineer or Sarah Smith | Graduate civil engineer
Phone number
Email address
Location – Only list your town or city, rather than a full address.
LinkedIn URL – Make sure your profile is complete and up-to-date.


Quick Tip: In terms of your CV heading, remember to write for the job you want, rather than the job you have.

Civil engineer CV Profile
Next up is your CV profile (or personal statement for juniors and graduates), which is essentially a short sales pitch that summarises what you've got to offer.
It's vital to get this right, as it's what recruiters will read first – if they're not keen, they may well overlook your application.
Make sure it's compelling by packing with your most relevant skills, experience and achievements.
Tips to consider when creating your profile:
Keep it brief: The ideal length for a CV profile is 5-10 lines, while a personal statement can be slightly longer at around 10-15 lines. Your aim is to provide recruiters with a high-level view of why you're perfect for the role, whilst making them keen to find out more in the rest of your CV.
Avoid clichés: You might think that saying you're a "hardworking civil engineer with an enthusiastic and can-do attitude" sounds good, but recruiters won't be impressed. They hear these phrases numerous times per day – plus, coining yourself with generic terms doesn't actually tell recruiters anything about you!
Focus on hard skills & achievements: Aim to pack your CV with hard and technical skills, as well as tangible examples of how your work has actually made an impact on employers – facts, figures and metrics do the trick well.
Tailor it: Before you write your CV profile, make sure to re-read through the job advertisement and make note of the candidate requirements. Aim to match as many of these requirements as you can in your profile – this will show recruiters that you're a highly suitable candidate.

What to include in your civil engineer CV profile?
Level of experience – Are you a graduate or a seasoned civil engineer? Your experience level (number of years, level of seniority etc.) should be immediately clear in your CV profile.
Types of companies worked for – Give some insight into the type of work experience you've had, whether that's working for consultancies, public organisations, local authorities, government, environmental organisations…
Types of projects you have worked on & specialisms – Highlight any specialisms and provide a round-up of the types of projects you've worked on, for example, buildings, environment, highways and transportation, rail, structural, power, waste management…
Relevant qualifications – Highlight your highest qualifications, such as a BEng or MEng, as well as chartered membership with the ICE, if you have it.
Skills & software knowledge – Give an overview of your top-level skills and software knowledge, with tangible examples where possible. Make sure to match these up to the requirements listed in the job description.
How your work impacts the employer – Incorporate a couple of results, accomplishments or achievements to show the positive impact you've had on previous employers – for example, cutting costs by 25%, completing projects 10% under budget, pinpointing major design flaws…
Core skills section
Positioned underneath your CV profile should be a core skills section, which is made up of 2-3 columns of bullet-pointed core skills and software knowledge.
These should be short and snappy, simply allowing recruiters to gauge your suitability for the role in a single glance.
The skills you list should be tailored to the target role – your aim is to match their specification as closely as you can!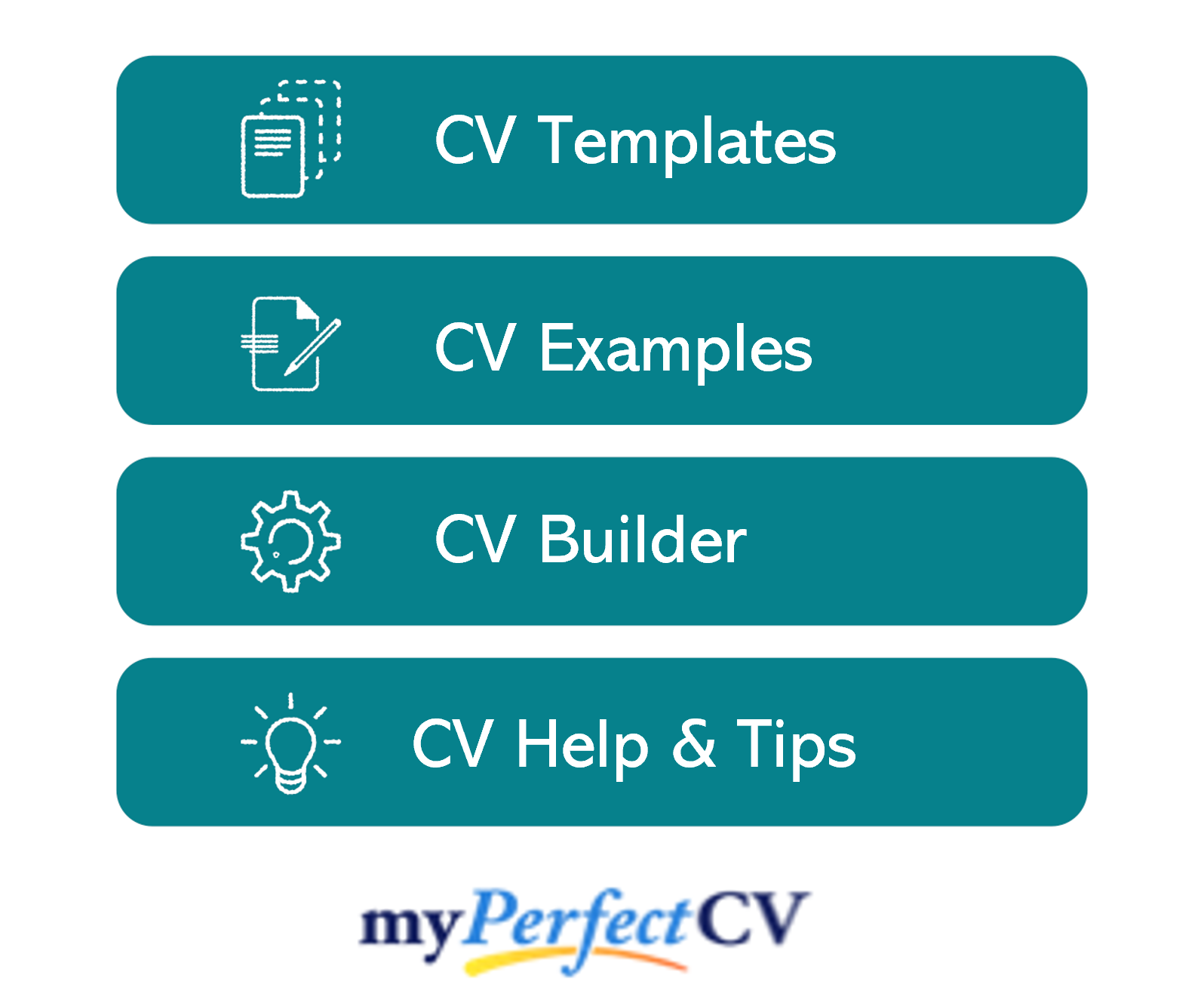 Work experience/Career history
By this point, recruiters will be keen to know more about the depth of your experience and how you've put your skills into practice.
Note down your work experience, starting with your current or most recent role, and working your way backwards.
Employers are more interested in your recent experience, as it gives a better view of your current capabilities. So, if you've held numerous roles and feel you'll struggle to fit them all on your CV, feel free to shorten down the descriptions for your oldest roles.
You can also include placement years, freelance and contract work in this section, as long as it's relevant to the target role.
Structuring your roles
Your work experience section can look overwhelming if it's not structured correctly.

Outline
Start by writing 1 or 2 sentences which outline the overall goal of the role, the type of project(s) and specialism(s) involved and the type of company you worked for.
E.g.
"Worked as a site supervisor across several high-profile residential build projects for a multinational construction company."
Key responsibilities
Next, using short and snappy bullet points, list your key duties and responsibilities in the role.
E.g.
Pinpointed construction problems and provided cost-effective resolutions.

Monitored progress of projects and ensured compliance with civil engineering and health and safety standards.

Conducted regular site inspections alongside QA engineer team, to ensure optimal site safety.
Key achievements
If you can, finish up each role with 1-3 key achievements, results or accomplishments.
This could be anything that had a positive impact on the employer or the client – such as money or time saved, problems identified or fixed, or exemplary feedback.
E.g.
Successfully led a £2m project to completion 2 months ahead of the set schedule and within the approved budget.
Created a set of 3D visualisations which won a contract for a £20m building project.
Completed all jobs to at least 10% under budget.
Quick tip: The people who read your CV (recruiters, HR managers and other non-technical staff) might not understand technical jargon. So, while it's important to showcase your skills and knowledge, make sure the language you use in your application can be understood by people who are less technically minded than you.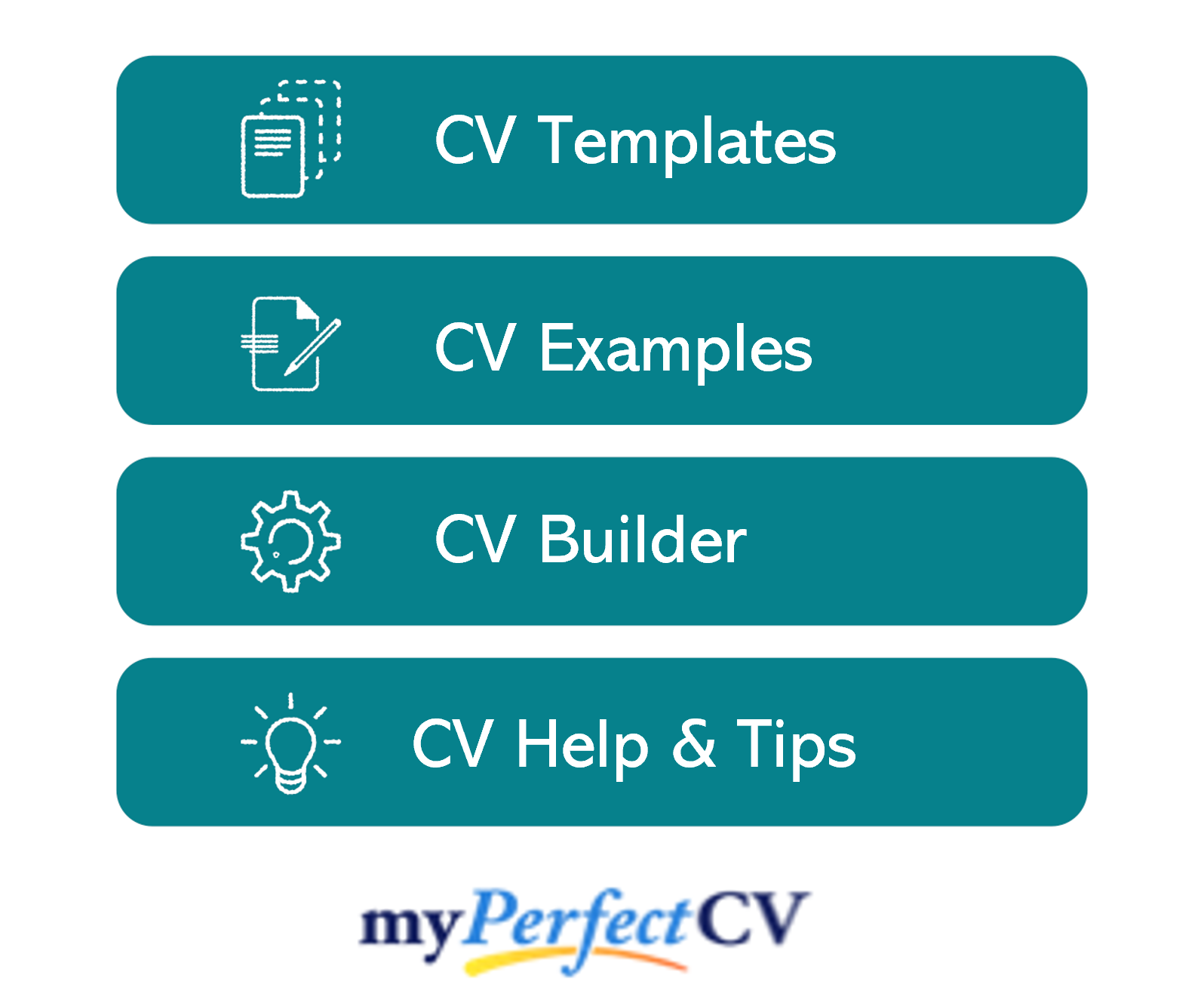 Education
You'll have already mentioned your highest qualifications in your CV profile, but the education section gives you a chance to expand further on your qualifications and impress employers.
If you have several years of experience, you only need to include a brief note of your highest engineering qualifications and memberships (for example, ICE). There's no need to provide an exhaustive list – by this point, your experience is far more valuable.
On the other hand, graduates should expand more in this section, discussing relevant degree modules and projects in more detail. Make sure to highlight the technical and hard skills you picked up during your degree – especially if they've been listed in the job requirements. Additionally, you can add further impact by noting down any high marks or exemplary you achieved.
Interests and hobbies
The hobbies & interests section of your CV is entirely optional and, generally, should only be used if your hobbies and interests will add value to your CV.
This section can work well for graduates who have little to no experience. For example, if you're interested in model making, woodwork or other practical hobbies, listing them could demonstrate your focus and technical know-how. Additionally, hobbies that prove great attention to detail and patience, such as playing an instrument, may also prove your suitability.
On the other hand, leave generic hobbies off your CV – going out with friends or listening to music aren't going to make you stand out!
Essential skills for your civil engineer CV
Every role will have different requirements, so make sure to tailor your CV specifically. However, the core civil engineering skills include:
Building & construction – Knowledge of various materials and methods used in the construction or repair of houses, buildings and other structures.
Project management – Able to oversee project progression and ensure work is completed within the set time frame and budget.
Technical & design skills – Skilled in a variety of design techniques, tools and principles and able to work with blueprints, technical drawings…
Mathematics – Advanced mathematics ability.
Software knowledge – Competent in the main software packages such as AutoCAD, PDS, Civil 3D…
Health & safety – Keeping up-to-date with health and site safety policies and procedures, as well as undertaking risk assessments and identifying potential environmental hazards.
Written & verbal communication – Able to confidently communicate with a range of stakeholders and write reports, bids and correspondence in a clear and concise manner.
Writing your civil engineer CV
By following this guide from start to finish, you'll be able to write a civil engineering CV that gets results.
The key to landing interviews is to show recruiters that you're exactly what they're looking for – so keep the job requirements in mind throughout the CV writing process.
It sounds obvious, but make sure to triple-check your CV for spelling and grammar errors – in a sector that requires great attention to detail, mistakes will be penalised.
Good luck with your job search!