Keen to take a step up the hospitality ladder into a bar manager role? The key to landing an interview is an attention-grabbing CV.
To stand out from the competition, you'll need to optimize your CV for impact and tailor it to the specific role you're applying for.
This complete CV guide will teach you exactly how to do that, as well as how to format and structure your CV in a professional way.
It comes with an example bar manager CV, so you know exactly what to aim for.
Guide contents
Bar manager CV example
Structuring and formatting your CV
Writing your CV profile
Detailing work experience
Your education
Skills required for your bar manager CV

Bar manager CV example


Before you set pen to paper, have a thorough look over the example CV above. It showcases plenty of relevant skills and experience, has a clear structure and is formatted in a simple yet professional way. This is the standard you should be aiming for, so remember to refer back to it before sending off your own CV.
Bar manager CV structure & format
Your CV is the very first impression you'll make on a potential employer.
A disorganised, cluttered and barely readable CV could seriously decrease your chances of landing interviews, so it's essential to make sure yours is slick, professional and easy to navigate.
You can do this by employing a clear structure and formatting your content with some savvy formatting techniques – check them out below:

Formatting Tips
CV length: If you want to hold the reader's attention and ensure your CV isn't yawn-worthy, it's best to stick to two sides of A4 or less. This is more than enough room to highlight why you're a good match for the role – anything more can quickly become tedious!
Readability:

By clearly formatting your section headings (bold, or a different colour font, do the trick) and breaking up big chunks of text into snappy bullet points, time-strapped recruiters will be able to skim through your CV with ease.

Design:

While it's okay to add your own spin to your CV, avoid overdoing the design. If you go for something elaborate, you might end up frustrating recruiters who, above anything, value legibility and clarity.

Avoid:

It's tempting to add a profile photo or images to your CV, especially if you're struggling to fill up the page – but it's best avoided! They won't add any value to your application and, as it's not the 'done' thing in the UK, may even be a disadvantage.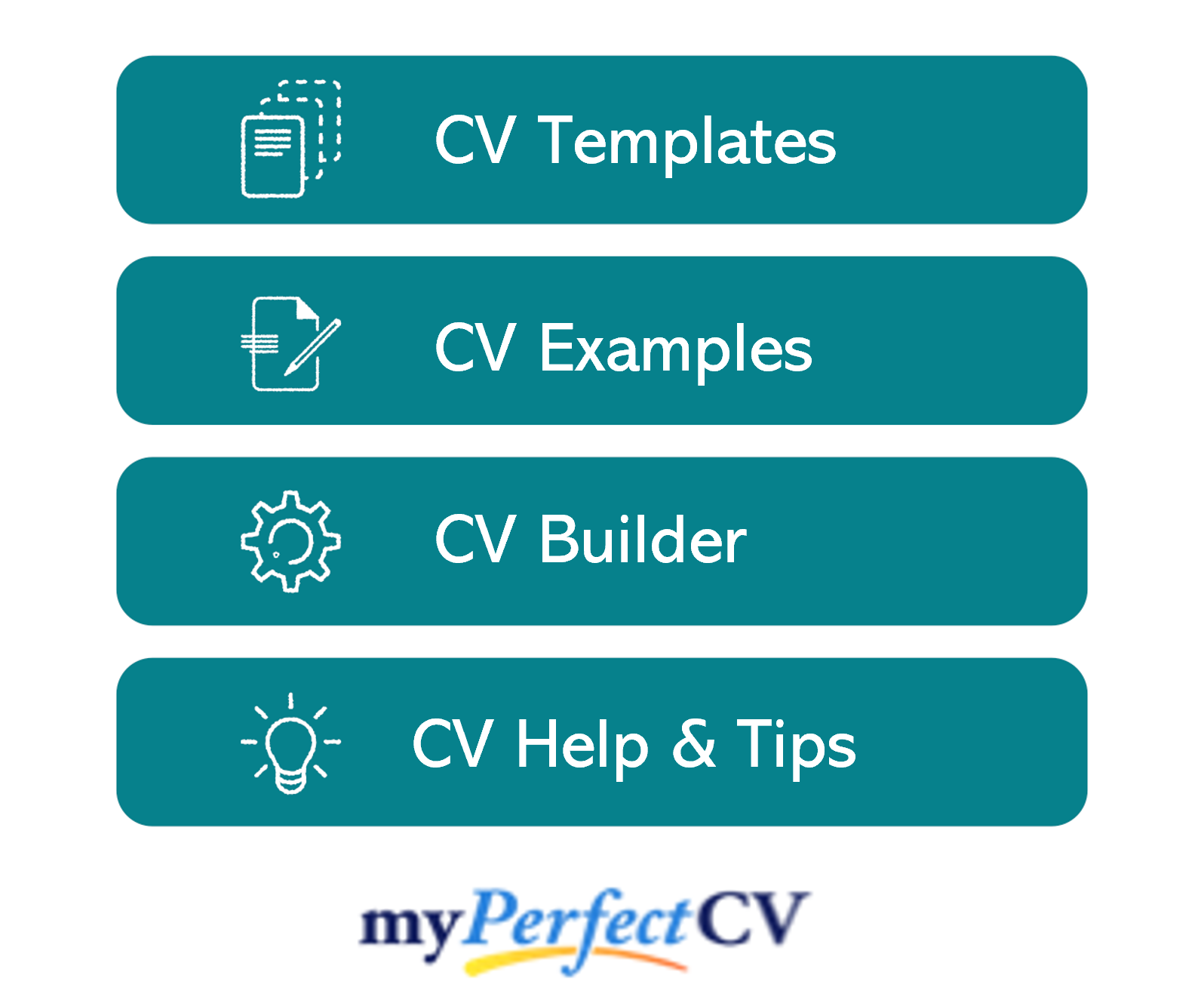 Structuring your CV
Divide and sub-head your CV into the following sections:
Name and contact details – Always start with these, so employers know exactly how to get in touch with you.
CV profile – Add a short summary of your relevant experience, skills and achievements, which highlights your suitability.
Core skills section – A 2-3 columned list of your key skills.
Work experience – A detailed list of any relevant work experience, whether paid or voluntary.
Education – An overview of your academic background and any training you may have completed.
Hobbies and interests – A brief overview of your hobbies and interests, if they're relevant (optional).
Let's take a closer look at what to include in each of the above CV sections.
CV Contact Details
Write your contact details in the top corner of your CV, so that they're easy to find but don't take up too much space.
You only need to list your basic details, such as:
Mobile number
Email address
Location – Don't list your full address. Your town or city, such as 'Norwich' or 'Coventry' is perfect.
Bar manager CV Profile
Recruiters read through countless applications every day. If they don't find what they're looking for quickly, they'll simply move onto the next one.
That's what makes your CV profile (or personal statement, if you're a junior applicant) so important.
This short and snappy summary sits at the top of your CV and should give a high-level overview of why you're a good match for the job.
This way, you can ensure that busy recruiters see your suitability from the outset, and so, feel your CV is worth their time.
Tips to consider when creating your profile:
Avoid clichés: If there's one thing that'll annoy a recruiter, it's a clichè-packed CV – for example, "determined go-getter" or "always gives 110%". Focus on showcasing your hospitality and management skills, experience and the results you've gained in previous roles, which will impress recruiters far more.
Keep it short and snappy:

It might be tempting to submit a page-long CV profile, recruiters won't have the time to read it. To ensure every word gets read, it's best to include high-level information only; sticking to a length of 3-5 lines.
Target it:

When recruiters spot a generic CV, they chuck it straight into the bin. The CV, including your profile, should closely match the essential requirements listed in the job ad, so make sure to review them before you start writing.

Avoid objectives: Want to talk about your career goals and objectives? While the profile may seem like a good space to do so, they're actually much better suited to your cover letter.
Quick tip: A poorly written CV will fail to impress recruiters and employers. Use our partner's CV builder to create a winning CV in minutes with professional templates and pre-written content for every industry.
What to include in your bar manager CV profile?
Experience – Whether you've worked as a supervisor or team leader, or are already an experienced bar manager, it's important to give a snappy overview of your relevant experience to date. Discuss your level of experience, the types of roles you've worked and the types of bars you've worked in (wine bar, pub, restaurant, hotel etc).
Management & leadership skills – You'll be managing a team, so it's essential to showcase your management and leadership skills. This might be delegating work, recruiting and training staff, managing the license, negotiating supplier contracts and organising rotas, but consult the job ad to find out what the specific employer is seeking.
Hospitality skills – You should also highlight your general hospitality, customer service and bar skills, especially if they're listed in the job description – for example, making cocktails, mixology, wine knowledge, hygiene, health and safety, handling customer complaints, cashing up etc.
Niche industry/sector knowledge – If you're in-the-know about wine or a seasons cocktail maker and it's relevant to the target role, make it clear. For example, if you're applying to manage a cocktail bar and have previously worked for several years in a cocktail bar, it's a major selling point!
Achievements – Recruiters will be keen to know how much of an impact you could make on the team, so make sure to highlight any results and achievements from previous roles. For example, you might have decreased staff turnover, increase profits, set up a profitable deal or event, or improved customer satisfaction.
Core skills section
Next, you should create a bullet point list of your core skills, formatted into 2-3 columns.
Here, you should focus on including any skills or knowledge listed in the job advertisement.
This will help recruiters to see your suitability in a glance, without having to dig through your experience.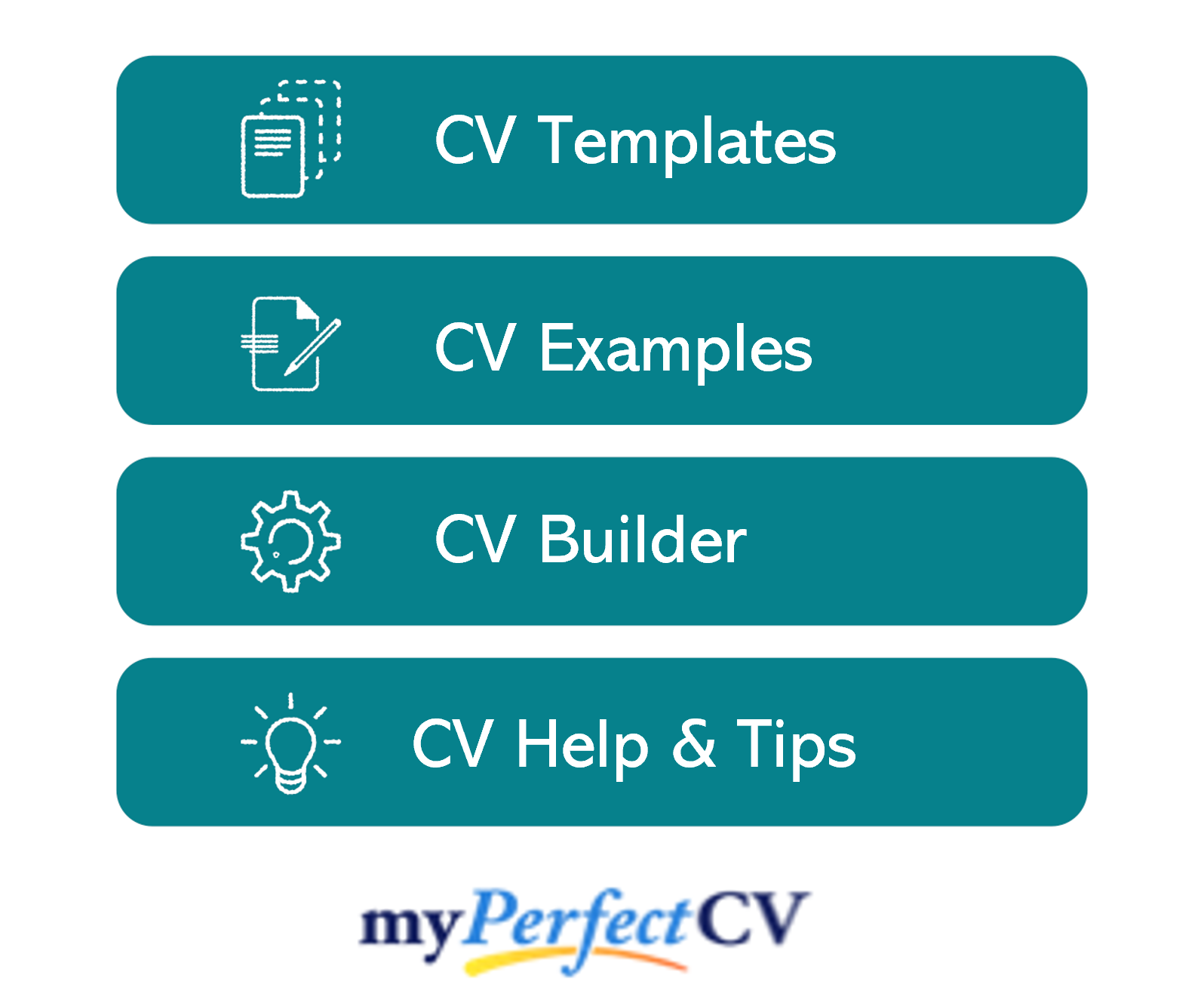 Work experience/Career history
Recruiters will be itching to know more about your relevant experience by now.
Kickstart this section with your most recent (or current) position, and work your way back through your history.
It's best to focus on your most relevant bar and hospitality experience, as well as any leadership or managerial experience you have.
Structuring your roles
The structure of your work experience section can seriously affect its impact.
This is generally the biggest section of a CV, and with no thought to structure, it can look bulky and overwhelming.
Use my 3-step structure below to allow for easy navigation:
Outline
Kickstart with a brief summary of your role as a whole, the type of bar you worked for and the size of the team you managed.
E.g.
"Managed a team of 15, compromising of 7 back of house staff, 7 front of house staff and 1 assistant manager to ensure the successful running of a busy city-centre cocktail bar; reported to the bar owner."
Key responsibilities
Next, write up a punchy list of your daily duties and responsibilities, using bullet points.
Wherever you can, point out how you put your hard skills and knowledge to use – especially skills that are applicable to your target role.
E.g.
Organise the weekly staff rota and shift schedule, appraise staff performance and provide ongoing feedback and training.
Manage the bar budget and financial, including cashing up, invoicing and supplier payments.
Introduce new cocktails and update the menu to meet supply and demand and cater to seasonal trends.
Key achievements
Finish off by showcasing 1-3 key achievements made within the role.
This could be anything that had a positive effect on your company, clients or customers, such as saving time or money, receiving exemplary feedback or an award or increasing revenue.
E.g.
Overhauled the cocktail menu, which increased profits by 30% within 6 months.
Introduced a mid-day happy hour, which boosted revenue by 15%.
Decreased staff turnover by 30% in 12 months by implementing a flexible work scheme.
Education
At the bottom of your CV is your education. You can list your formal academic qualifications, such as:
Qualifications in Business Management, Hospitality Management, Catering or Leisure & Tourism may be particularly useful.
You should also highlight any sector-specific qualifications, such as Mixology and your Personal License.
Note down the name of the qualification, the organisation at which you studied, and the date of completion.
Interests and hobbies
This section is entirely optional, so you'll have to use your own judgement to figure out if it's worth including.
If your hobbies and interests could add to your candidacy, then it's definitely worth considering.
Interests that display valuable transferable skills, such as being the captain of a sports team, or making cocktails for charity events, might be worth including.
However, generic hobbies like "listening to music" are unlikely to impress recruiters, so are best left off your CV.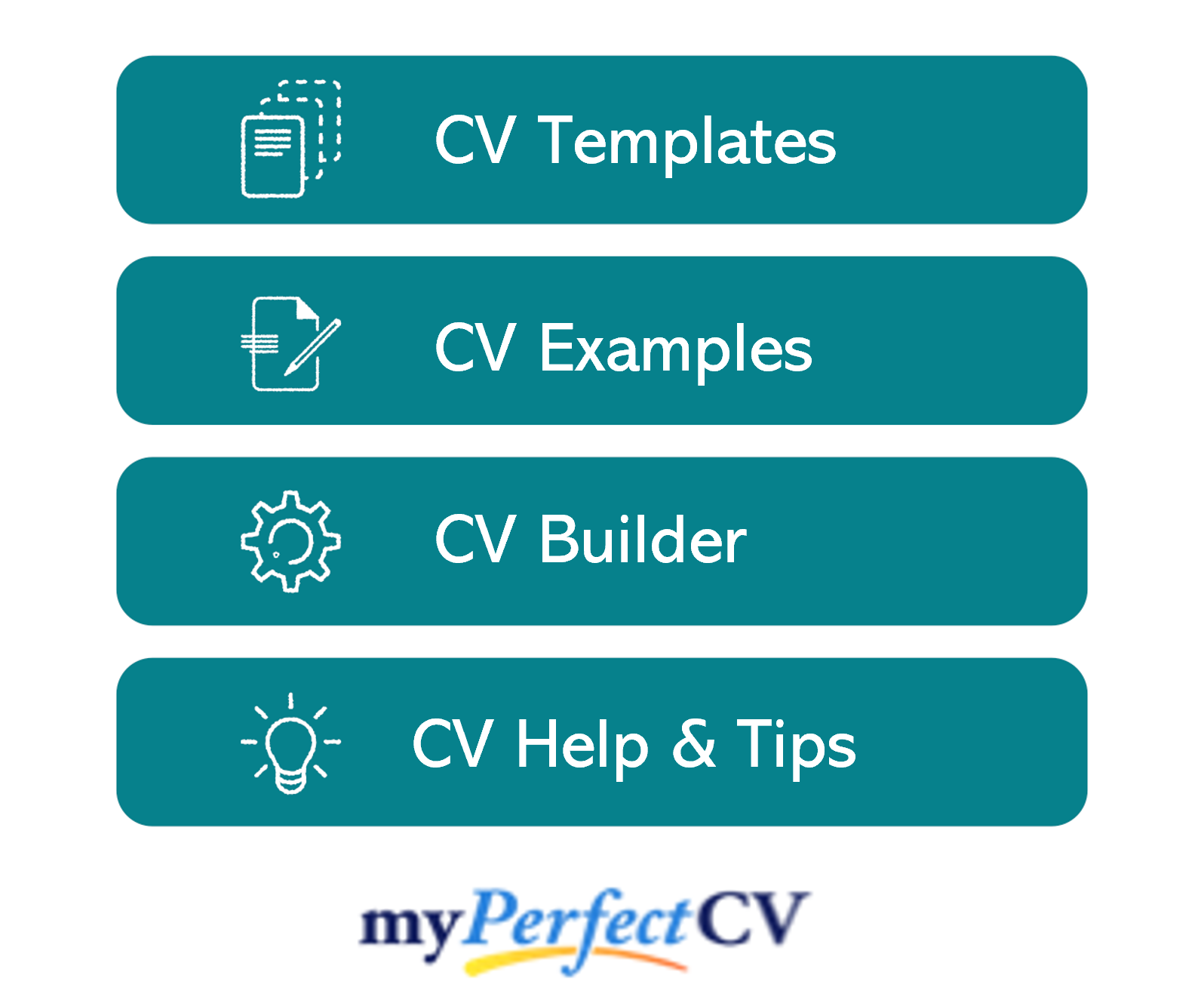 Essential skills for your bar manager CV
Management & leadership – Managing a team, organising schedules and rotas, managing conflicts and staff problems, decision making etc.
Customer service – Advising customers, overseeing customer complaints, ensuring high standards of customer service.
Budgeting & finance – Managing budgets and finances, managing payments and invoices, assessing and improving profitability.
Recruitment & training – Hiring, supervising, motivating and training new and existing staff.
Health, safety & hygiene – Meeting licensing, hygiene and health and safety rules and regulations.
Audit & ordering supplies – Keeping a well-stocked and ordering new supplies as necessary.
General bar skills – Knowledge of wine, beers, spirits and other beverages, mixology, making drink recommendations etc.
Writing your bar manager CV
A strong, compelling CV is essential to get noticed and land interviews with the best employers.
To ensure your CV stands out from the competition, make sure to tailor it to your target role and pack it with sector-specific skills and results.
Good luck with the job search!